Time for a Stroll Through the Hood . Strolls through my hood get me out of my studio, they help me unstuck and often I get inspired by what I see and to get new ideas to create something. It is part of my philosophy about Artful Adventures in Mixed Media – which is the subject of my book. Here are some photos that I gathered in the last couple weeks.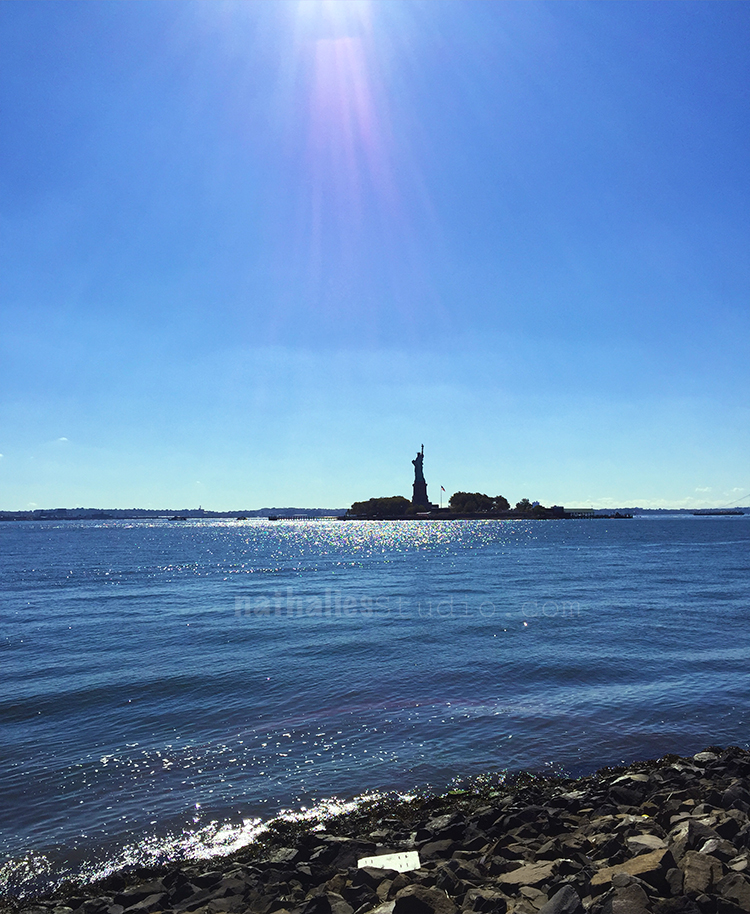 Love the fall – we did a lot of bicycle rides the last couple weeks – the views from Liberty State Park never cease to amaze me.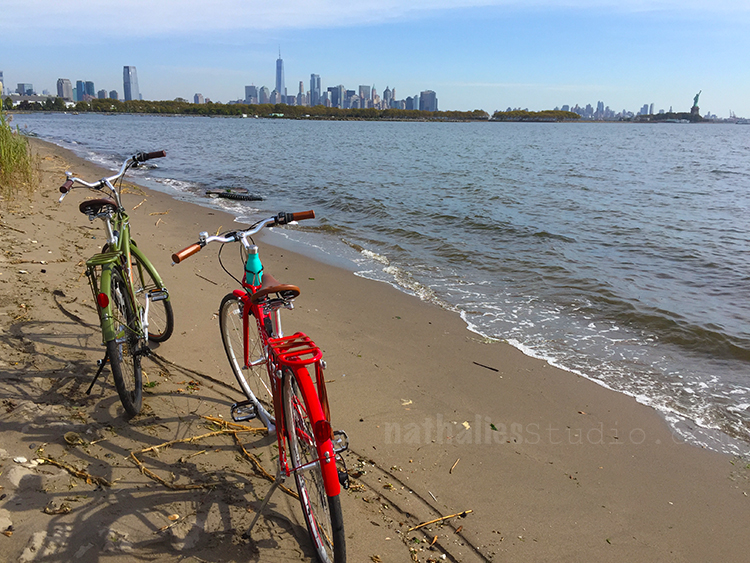 Secret Beach is open again – it is closed as a bird sanctuary during the summer months.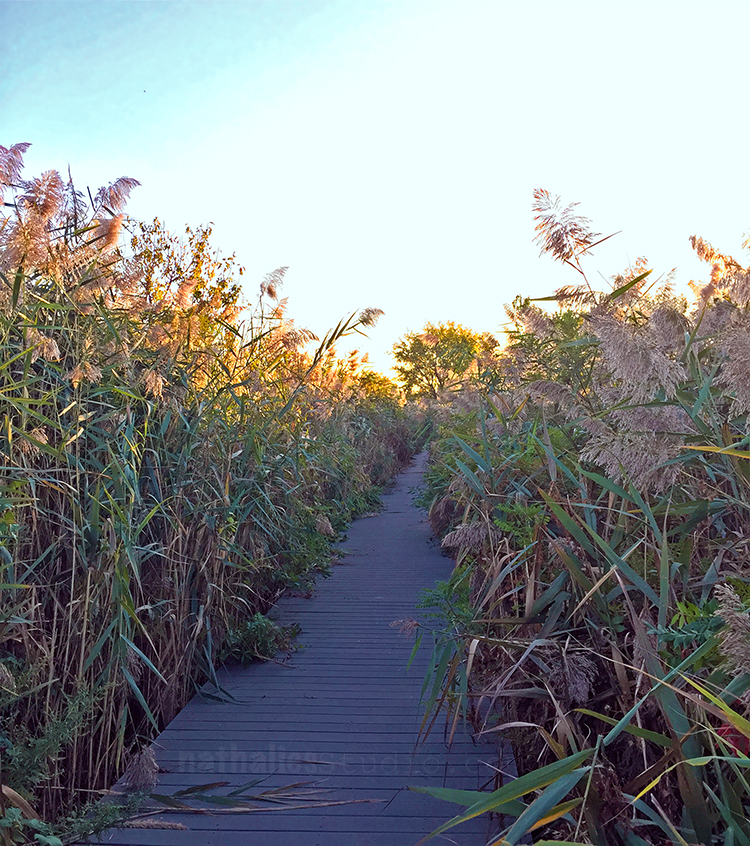 When you drive through this you really forget you are in a city :)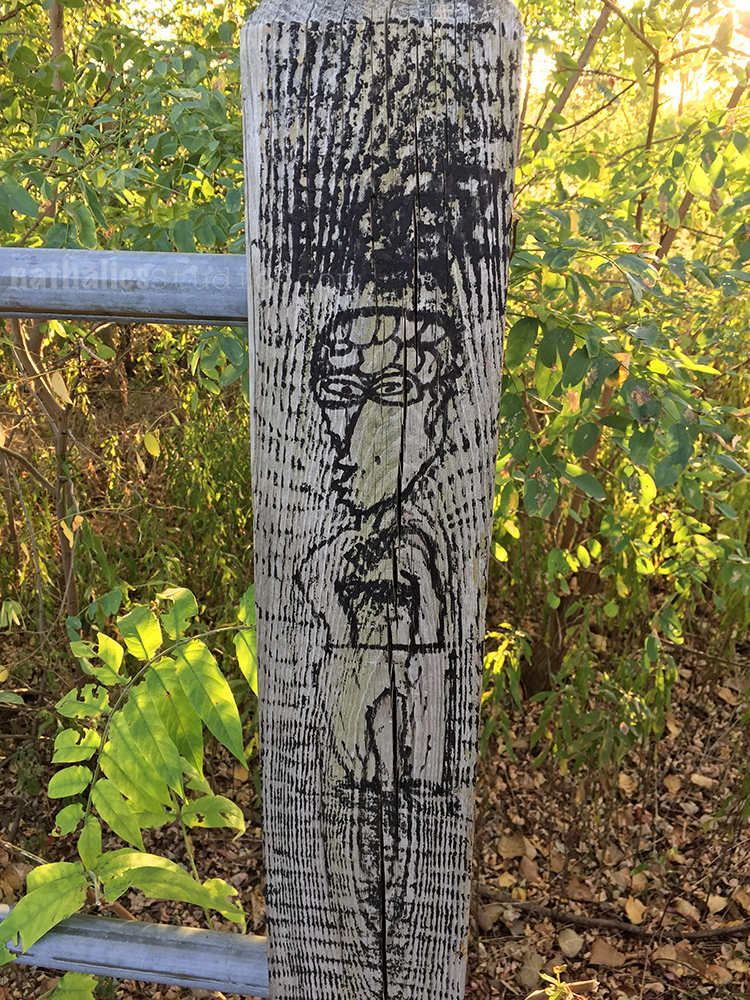 Little carving on the way that made me smile.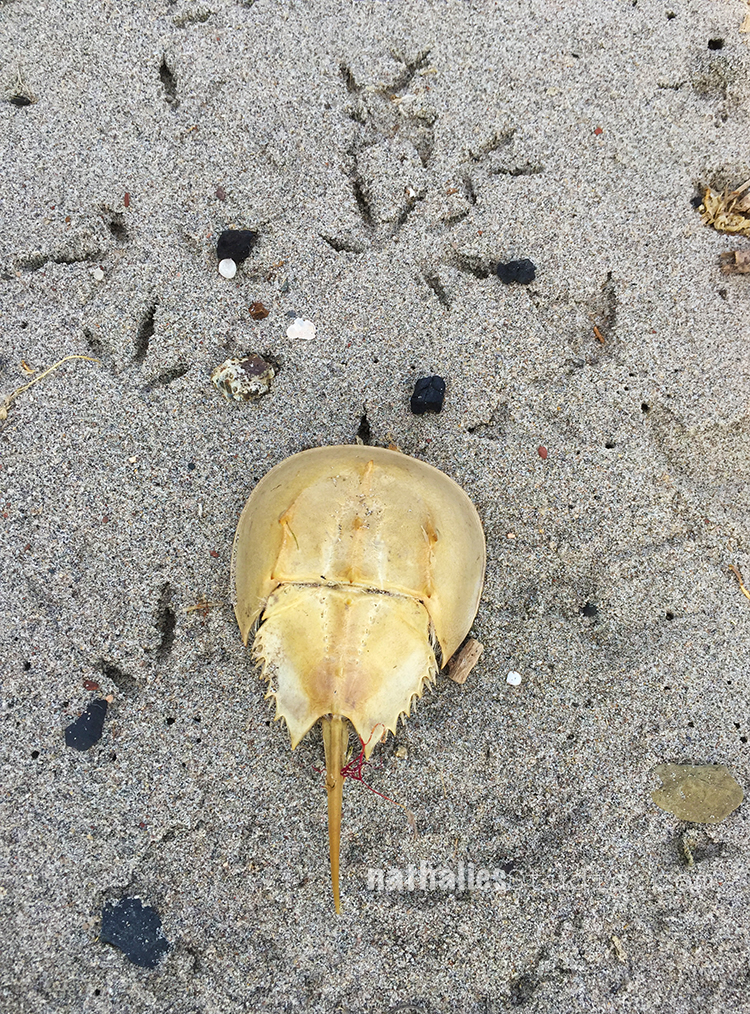 A lot of horseshoe crabs again-this one is so light – I wonder if the dark color comes when they are out of the water longer?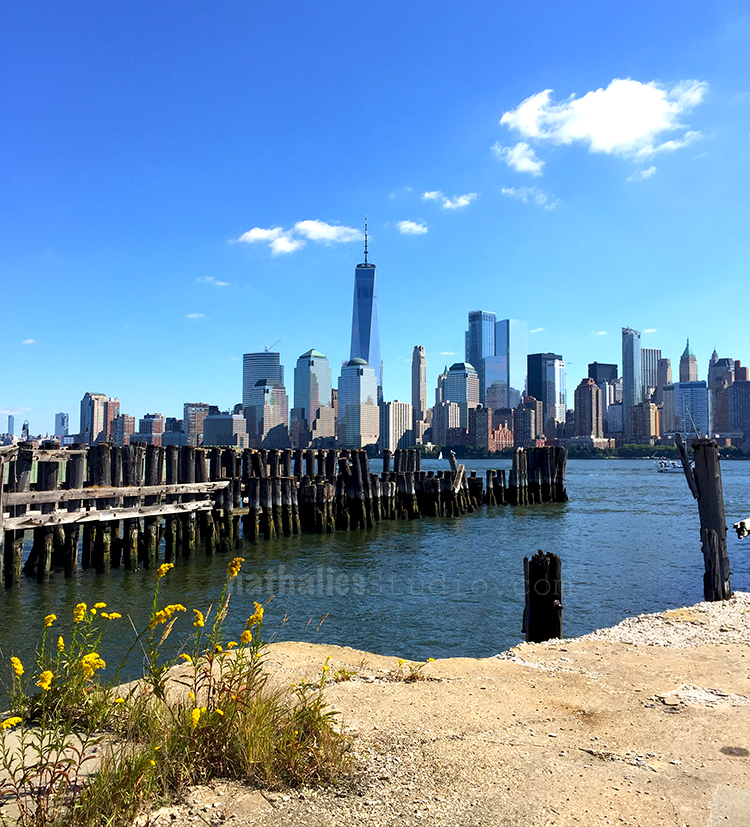 From the pier in front of Liberty Train Station – the pier is still damaged from Hurricane Sandy.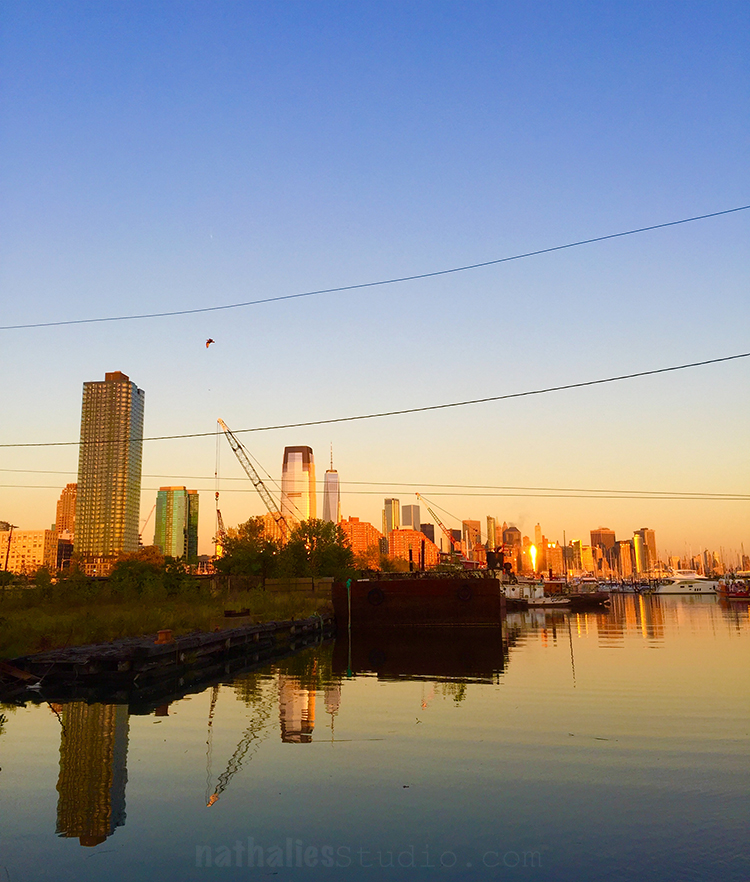 And after a day in the studio another beautiful view in this glowing light.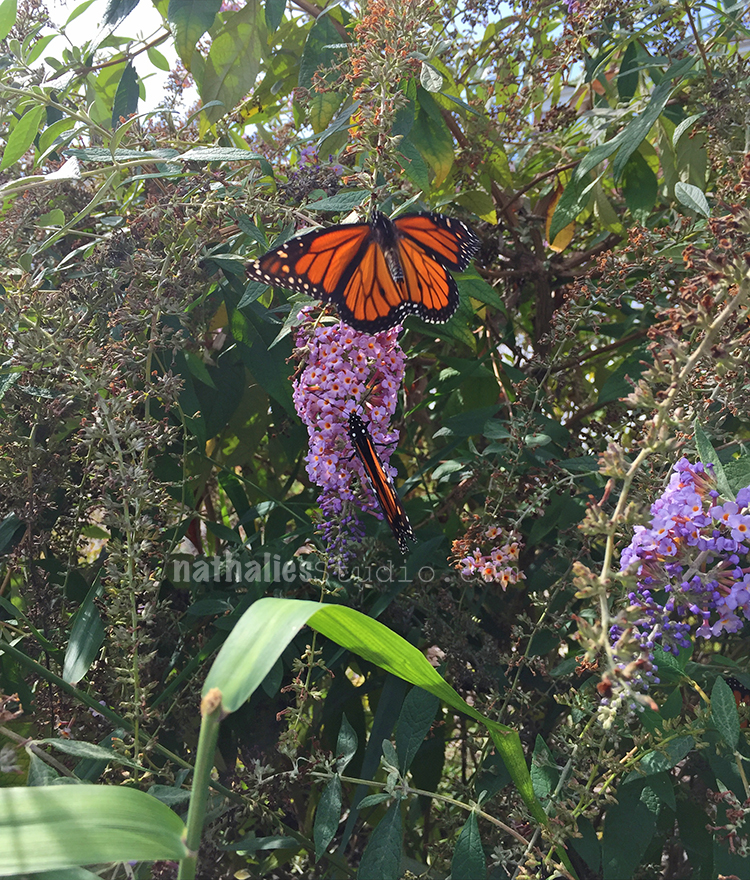 There are also a ton of Monarchs flying around in the park right now – it is amazing. They are so beautiful.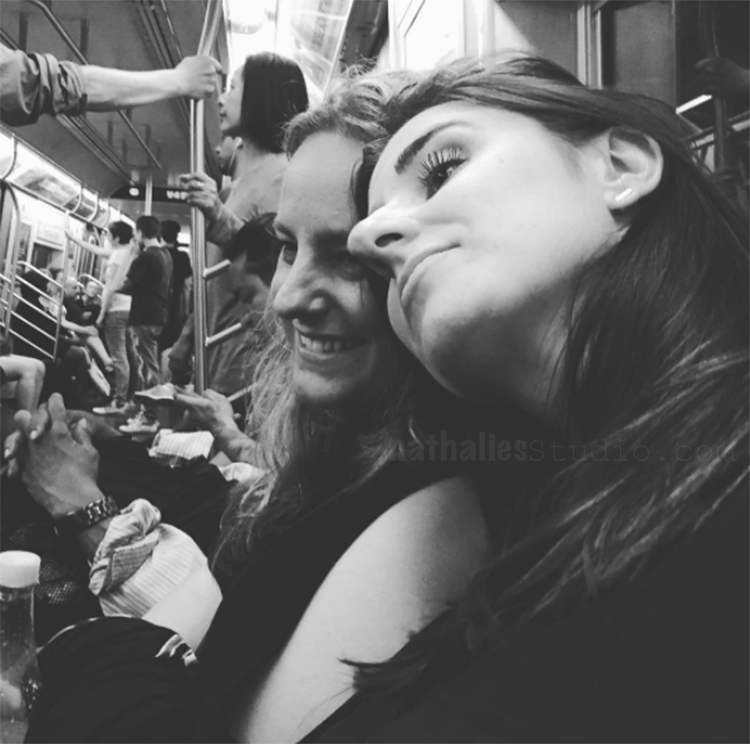 Lucky us: my friends and I got a seat in the busy path on the way home – never a dull moment in the path ;)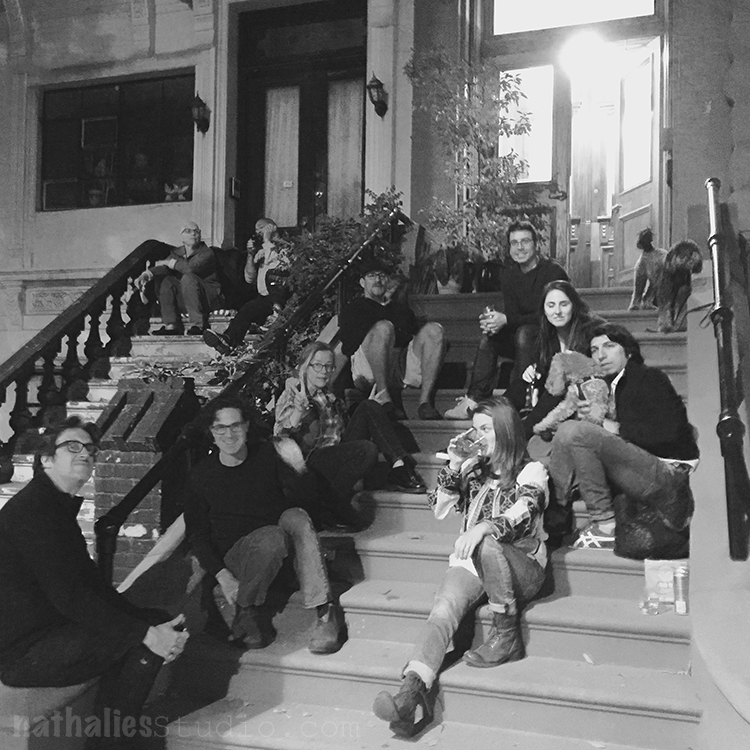 And the last night warm enough to have a spontaneous stoop hangout with our friends -It is a typical thing to do in the neighborhood – I love this so much. I know many people think that cities are super anonymous but we are living in a really fun area and we are super lucky that a lot of our friends live in walking distance.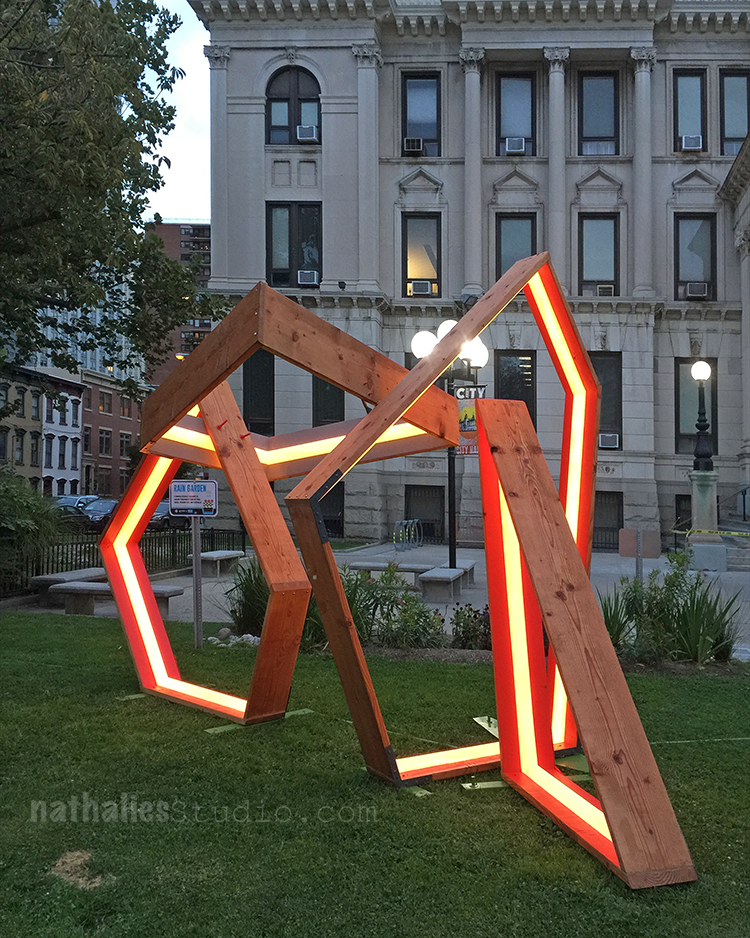 An art installation in front of City Hall for the Jersey City Art and Studio tour, which sadly I had to miss this year because I went to the U.K to teach.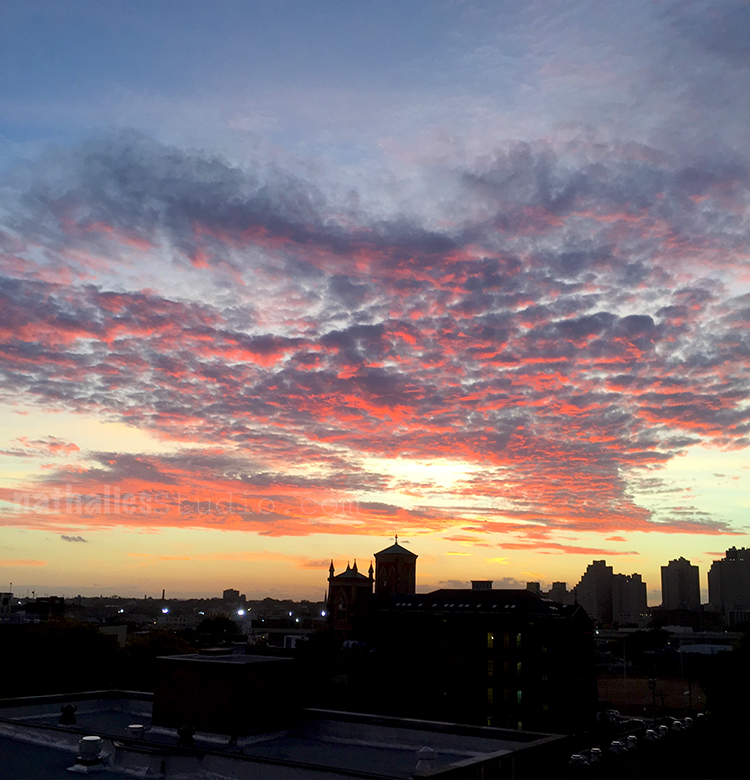 And watching beautiful sunsets with unreal clouds on our decks. What a great inspiring month it was – I hope yours was amazing as well!