Time for a Stroll Through the Hood . Strolls through my hood get me out of my studio, they help me unstuck and often I get inspired by what I see and to get new ideas to create something. Here are some photos that I gathered in the last couple weeks. BTW, I hope you have joined me so far in the Artful Adventures: Stroll Through the Hood Challenge and Free Class – it is so much fun! Come and celebrate my new book Artful Adventures in Mixed Media with me!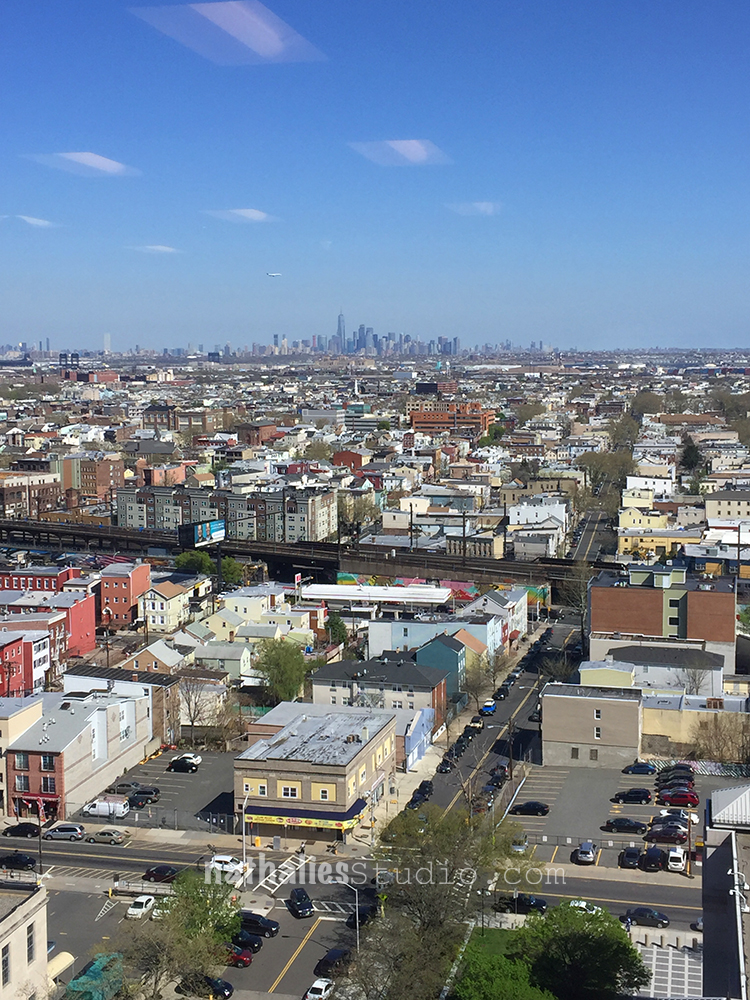 I am sneaking in the photo above- this is from a Federal building in Newark ….kind of my hood ….you can see Jersey City and Manhattan – isn't that a cool view?
Now …what have I been doing in this building?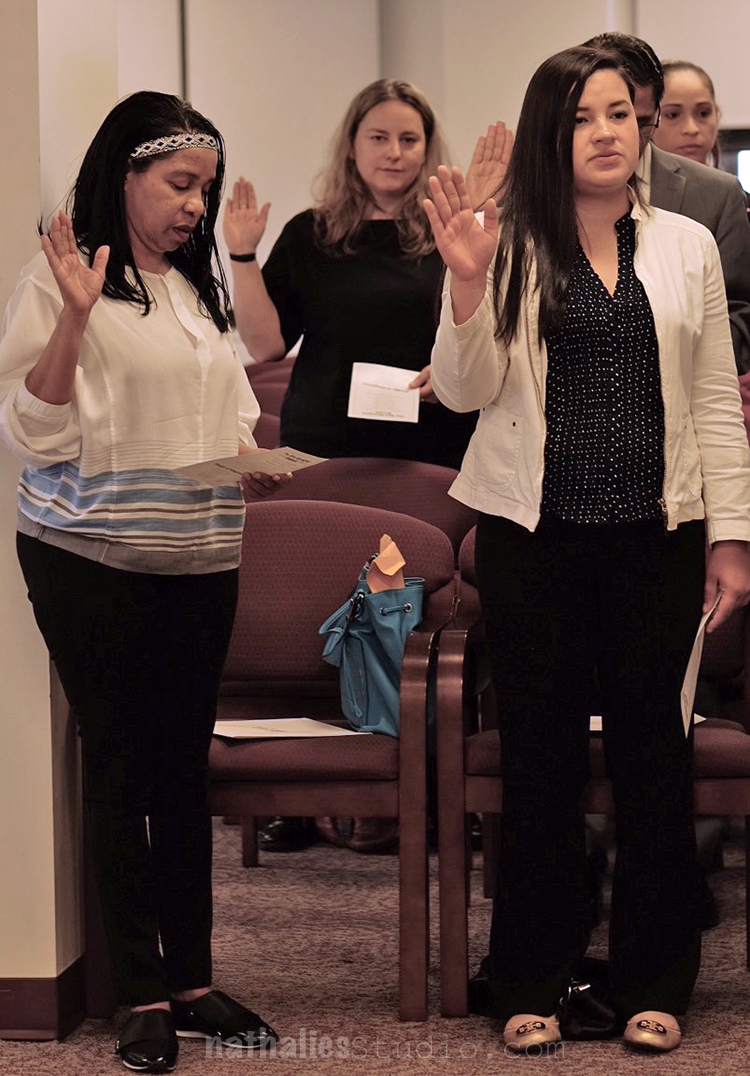 well…along with 57 other people from 20 different countries I became an American :)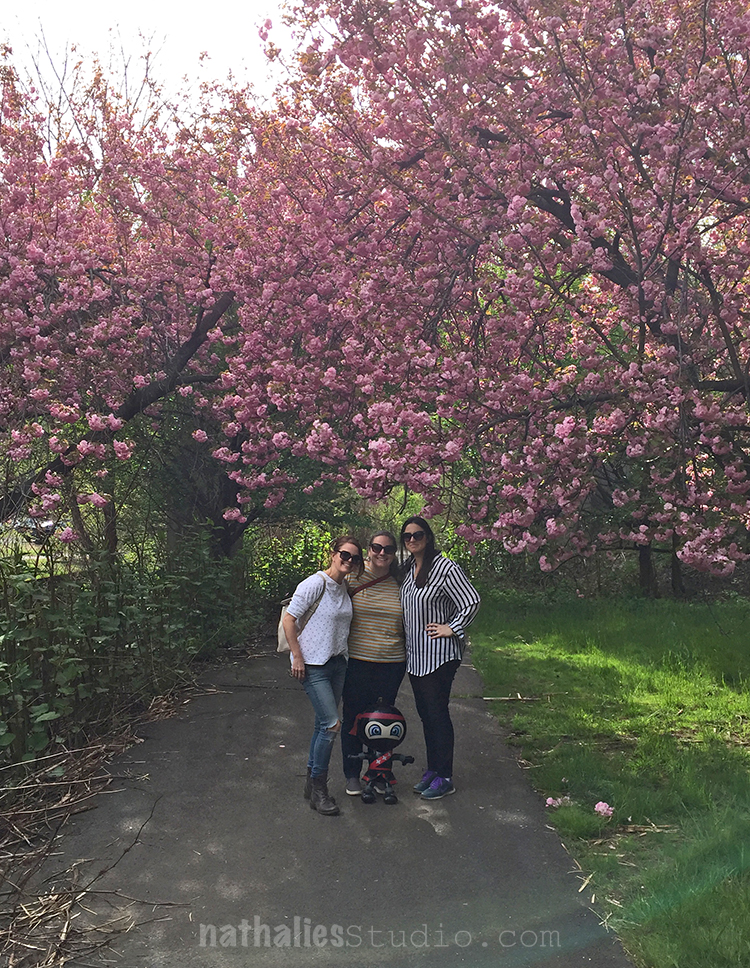 My friends and I also spent a day together in Branch Brook Park close to Newark which has apparently the largest collection of Cherry Trees in the United States …4300 …unfortunately not all on one spot- LOL – so we were quite on a hunt on this trip to find the best spots – but it was worth it and soooo beautiful.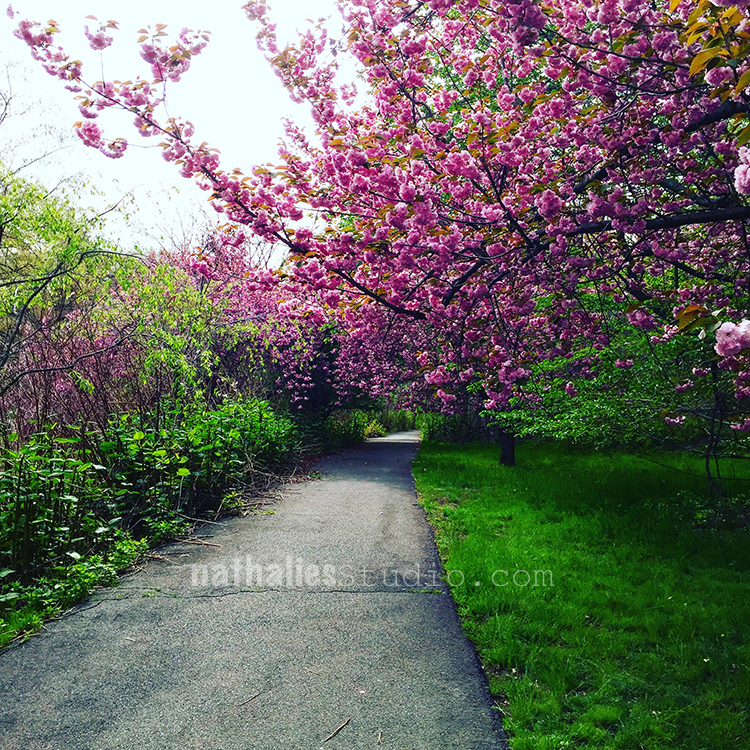 I love cherry trees – too bad it is almost over with the blossoms.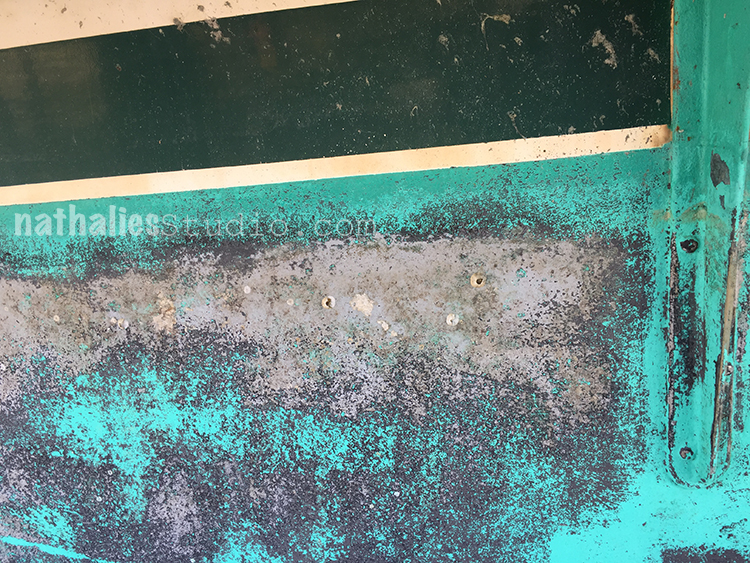 This is part of a ship on the dry dock at Liberty State Park  – I love the colors and the texture- yummie!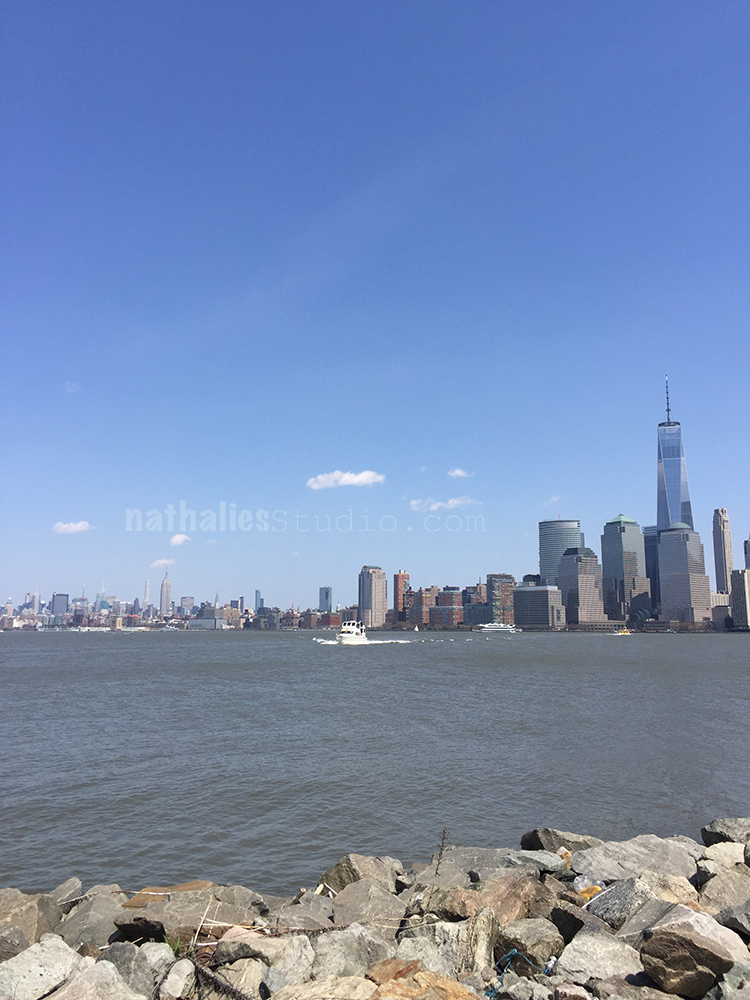 Little picnic waving over to Manhattan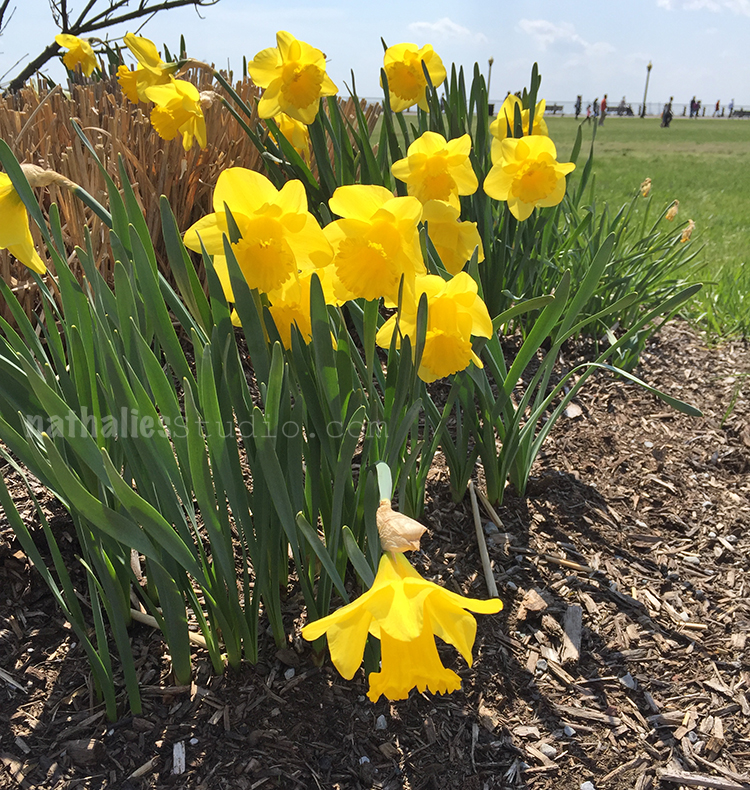 enjoying the flowers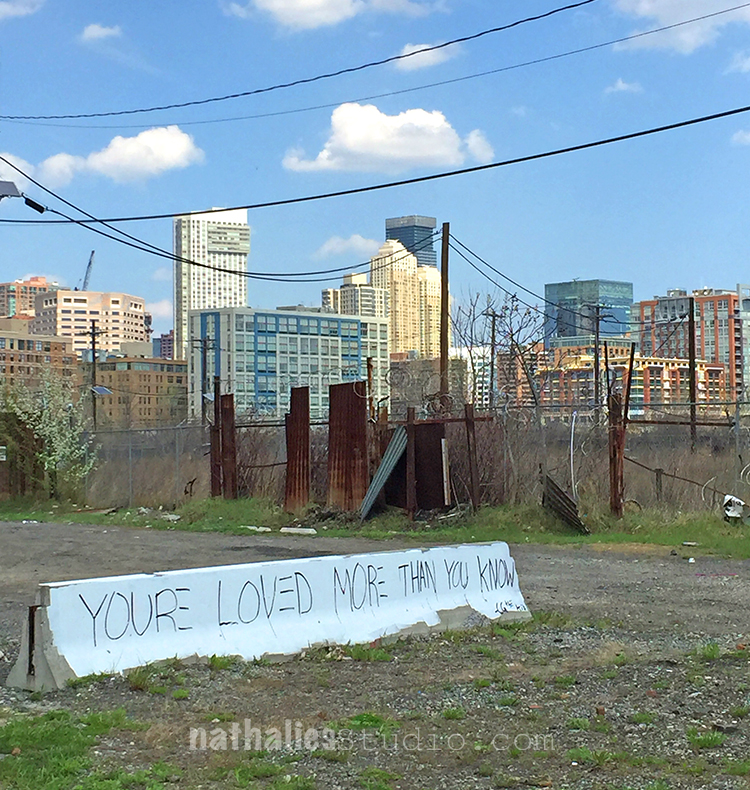 thinking about this sign and taking it as a message to Earth …because seriously this looks like we do not love earth at all on this particular spot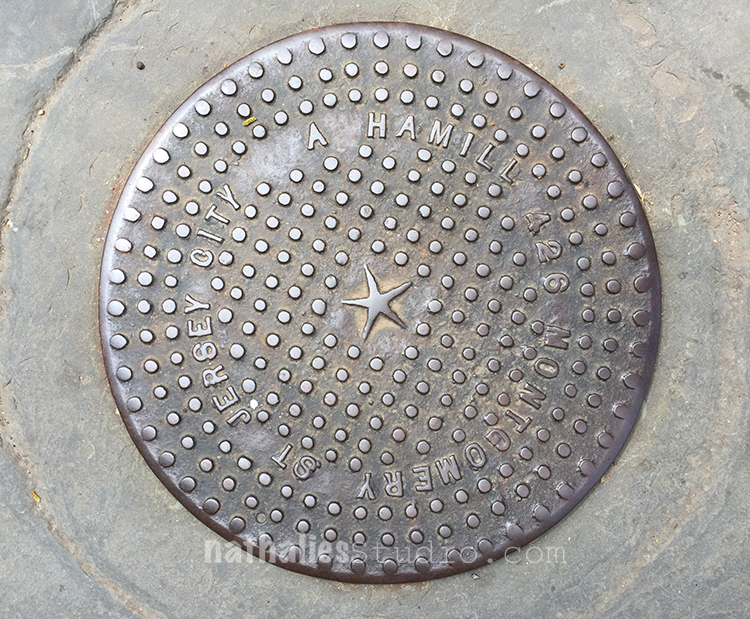 and loving once more the many different man holes in Jersey City. Love the star with the pattern around it.
Now these photos are not part of the Stroll Through The Hood Challenge– but I told you – I do this regularly :) You can find all my former strolls here if you wanna see more about where I live.