A lot of times I get asked what inspires me. And one of my key answers is always "a stroll through the hood". It might be street art, it might be thoughts or feelings connected with certain sights, it might be stuff I find to buy…in one way or the other you might find the photos, the thoughts, the feelings, the colors or anything from those strolls in my art journal, a mixed media project or a scrapbooking layout.
I would love to show you once a month what inspired me while strolling through my neighborhood. I hope you like the little insights into my daily life where I live (at the moment Hamburg, Germany). This is also a wonderful way for me to remind myself on the inspiring things in the hood. Maybe you get inspired by those posts and even invite ME to a stroll in YOUR hood – feel free to grab the logo and leave a comment for me on the post and share!
Love this simple cute one -it would be a perfect postcard- and…the wall does indeed look like this- pink patina ;)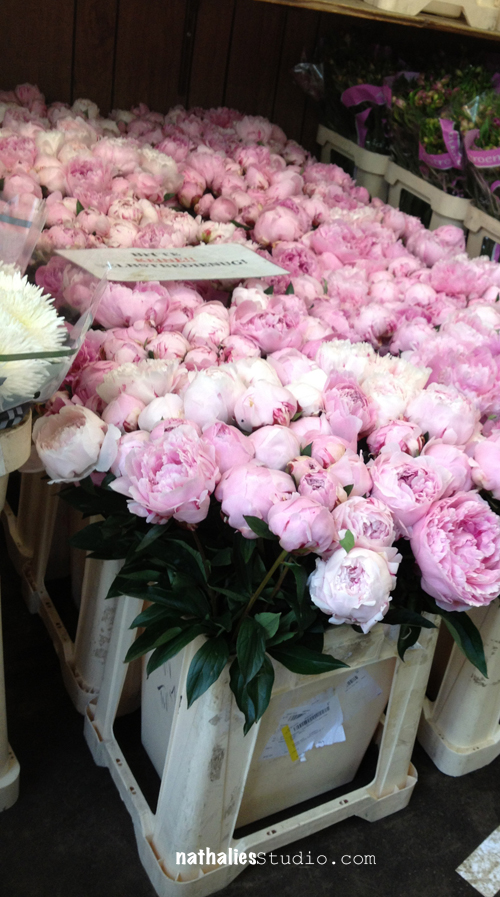 Speaking of pink….hello…it is usually not my color- but ohh love. This is from the inside of my favorite flower store …you get a bunch of flowers- no big stuff around, 5 Bucks, and you are out. They open Wednesday till they sold all flowers…sometimes Friday your are out of luck. Then they are on their way to Holland again to stock up ;)  Awesome awesome- I know I will for sure miss this one.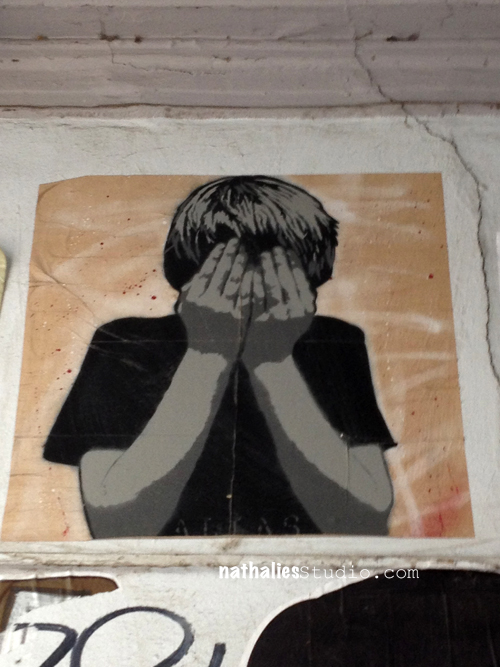 I love this in a little alley in the hood. I also love the background- I am not a brown color person- but this is intriguing with ll the dots and little hints of red.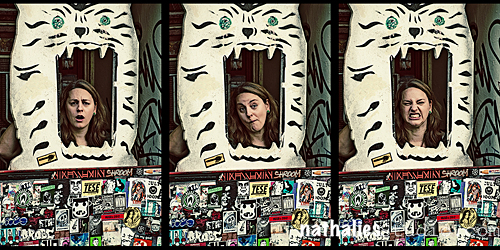 And how can you pass up this photo-op – in a site street around the corner – so much fun with Andreas Muhme– we did another photo shoot, this time outside and had fun strolling around looking for places.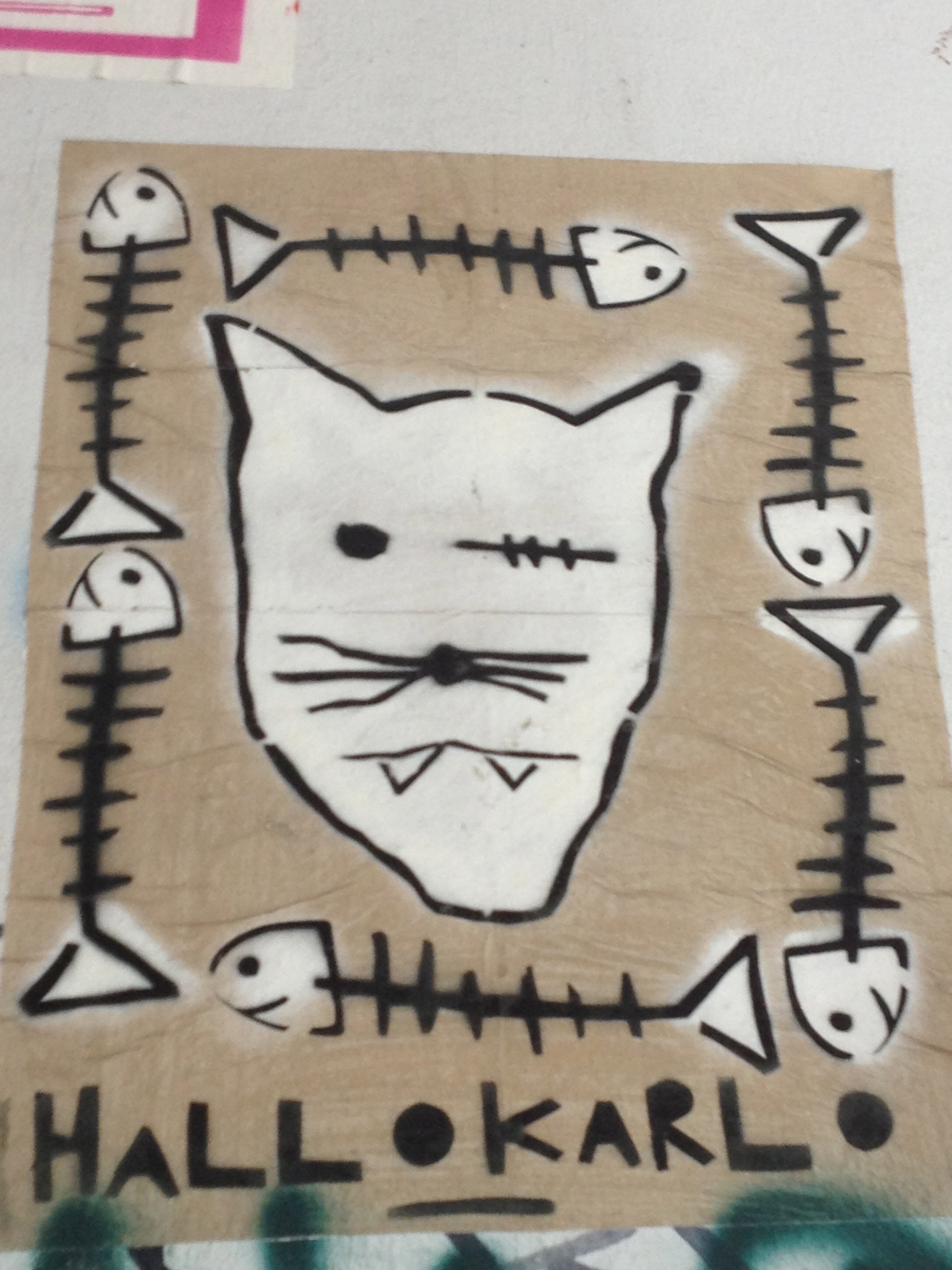 And another pussy cat…again love the simplicity of it- and yet so cool!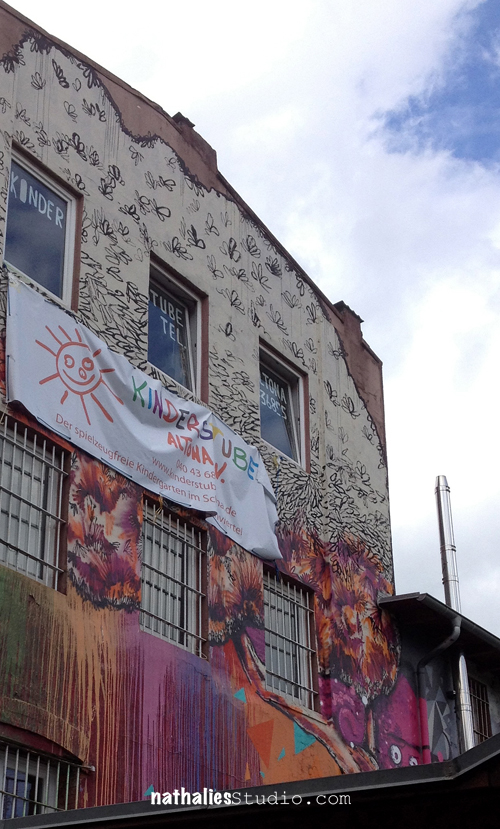 This is the outside of a kindergarten – loooveee the colors! So much fun!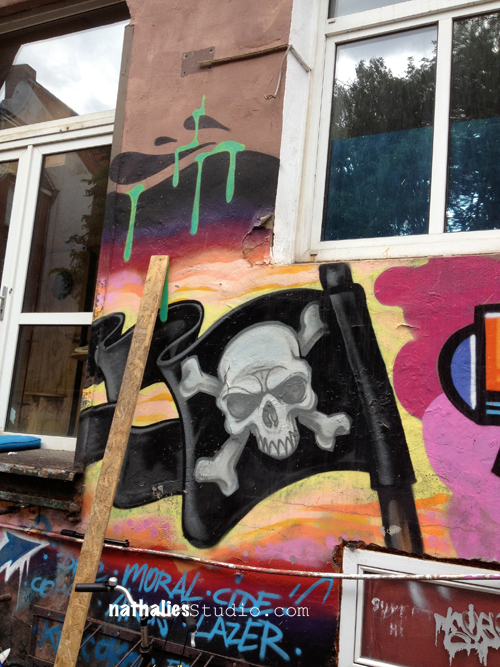 Especially since I know we move I walk around my neighborhood with more open eyes than ever and explore little alley ways too. It is a lot of fun.
Hope you liked it- see you next month in the hood 

hugs
Nat
Related articles