Time for a Stroll Through the Hood . Strolls through my hood get me out of my studio, they help me unstuck and often I get inspired by what I see and to get new ideas to create something. It is part of my philosophy about Artful Adventures in Mixed Media – which is the subject of my book. Here are some photos that I gathered in the last couple weeks.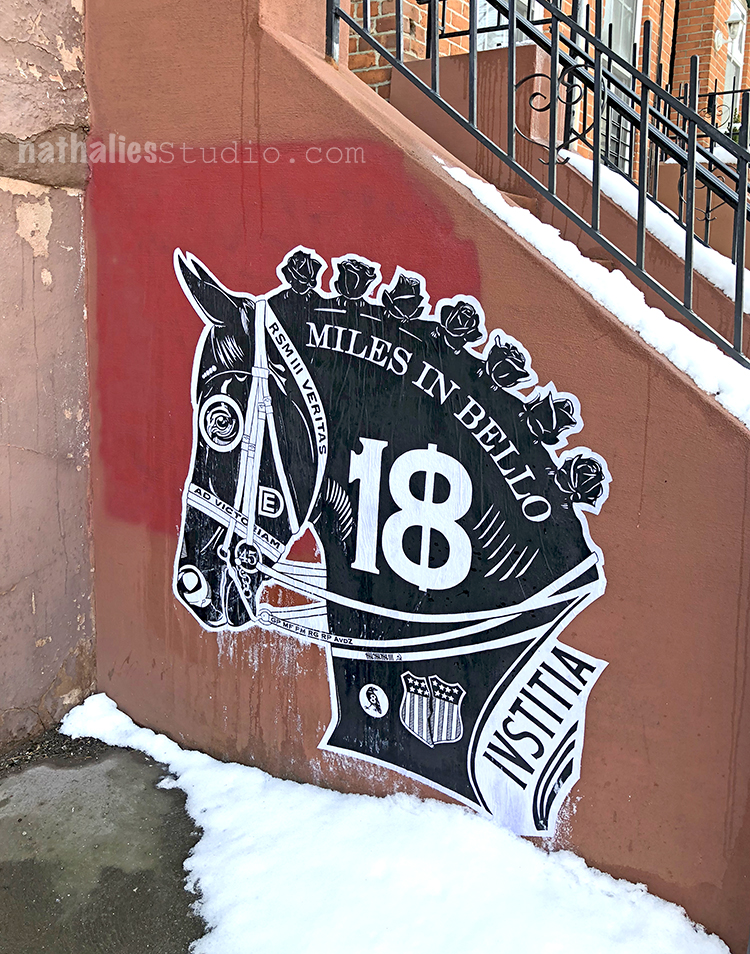 What a weird snowy April this has been – but oh well …I still managed to get outside ;) Love the new paste up by Dylon Egon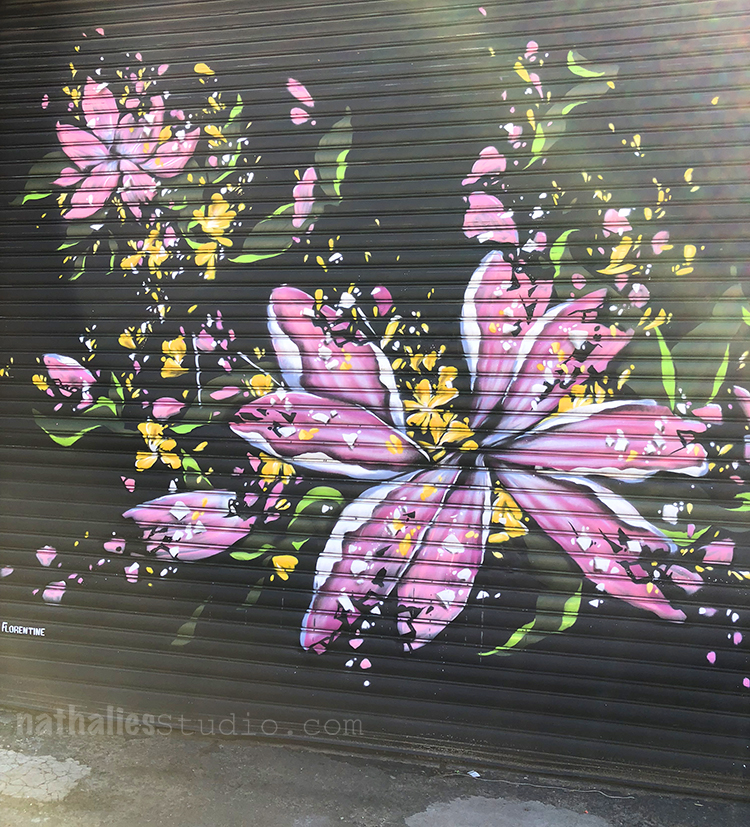 And those spray painted flowers by Emilio Florentine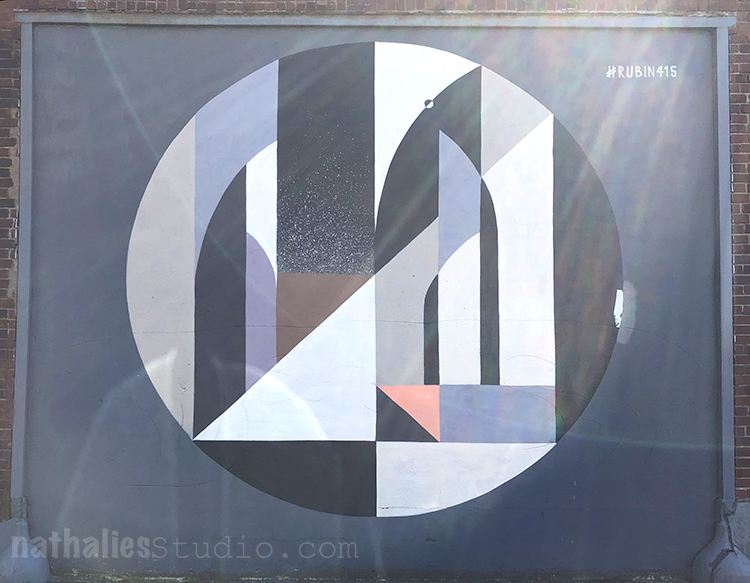 Always love the geometric shapes of Rubin415
And this skull was new to me as well by K-Nor.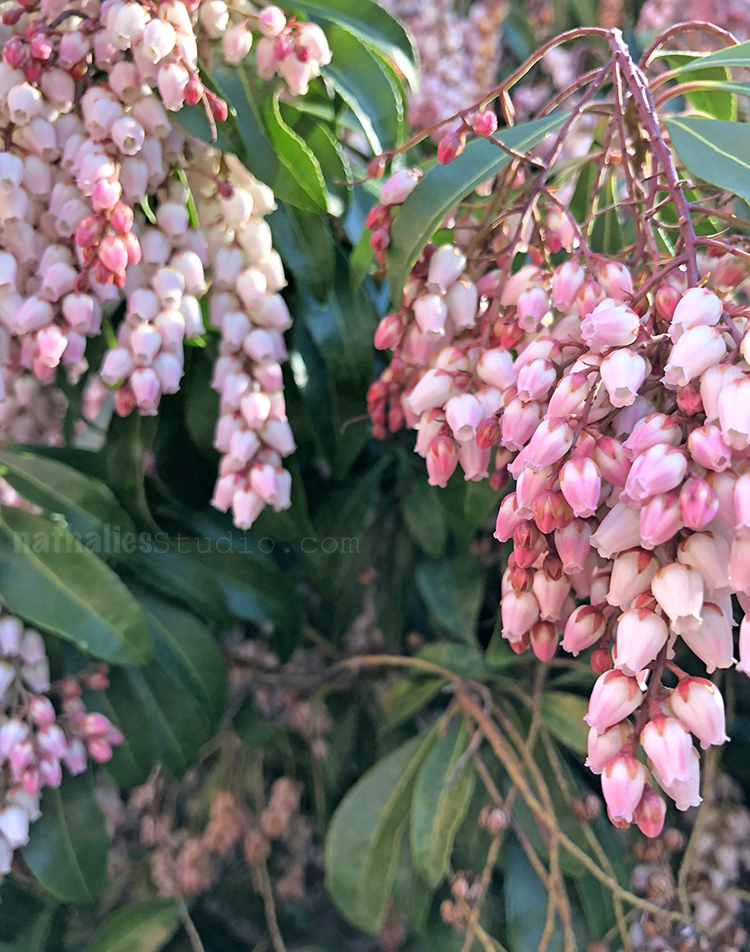 And aren't those little flowers pretty!!!? It is funny- I saw the for the first time in Japan and I thought it was a plant only there- but then …boom – right around the corner of our house – they were "looking" at me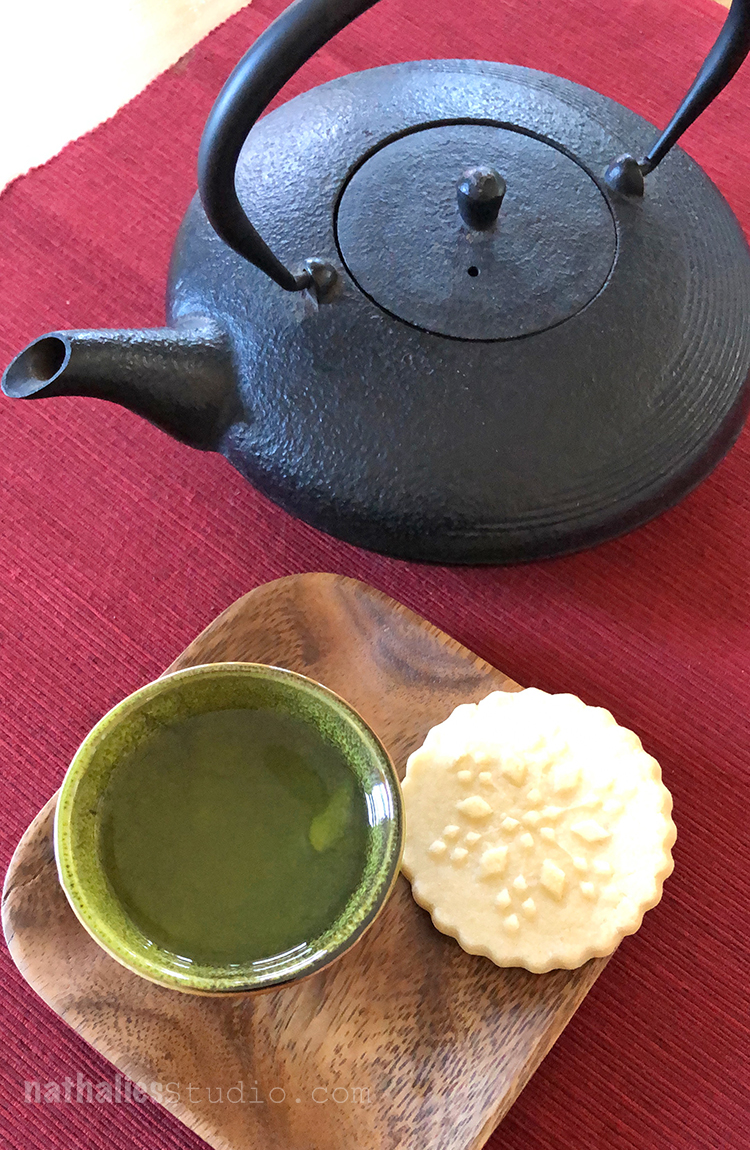 Drunk a lot of Genmaicha,  which is a Japanese tea consisting of green tea combined with roasted popped brown rice ..and snacked on those pretty delicious lemon cookies Kim brought me. Live is good and inspiring :)
Hope you enjoyed the stroll – see you for the next one soon.