I am so happy it is finally April – I love seeing every day the changes in the park, the trees and also …nothing better than a month of no heating and no A/C -bliss! Strolls through my hood get me out of my studio, they help me unstuck and often I get inspired by what I see and to get new ideas to create something. It is part of my philosophy about Artful Adventures in Mixed Media – which is the subject of my book. Here are some photos that I gathered in the last couple weeks.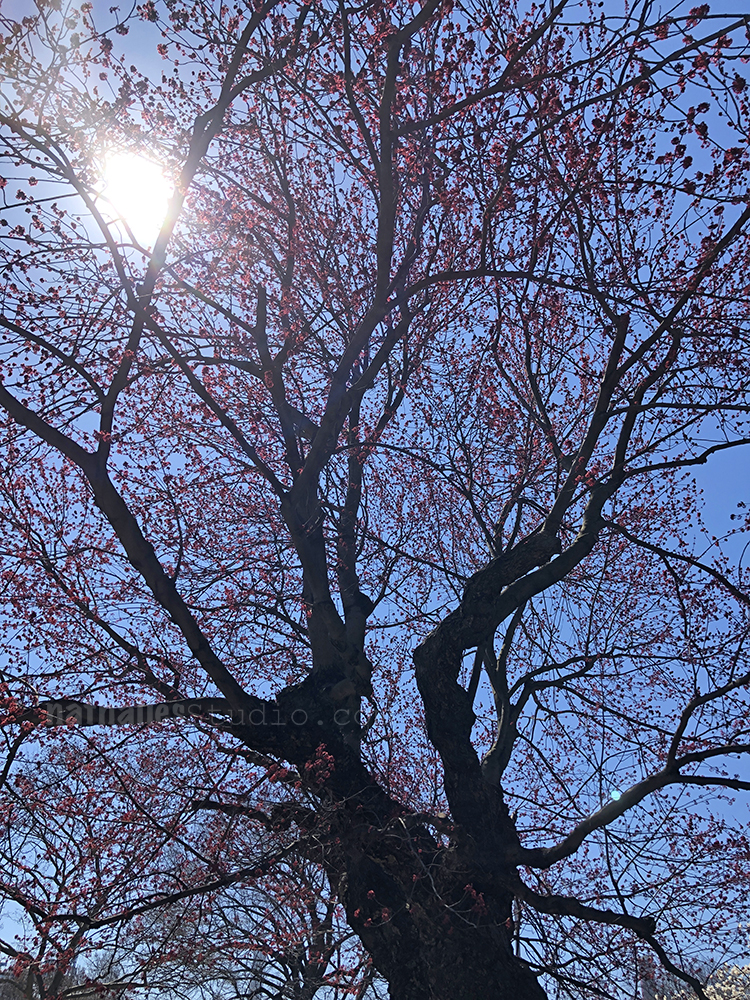 Just soaking in the first sun beams through a tree that starts to bloom- AHHHH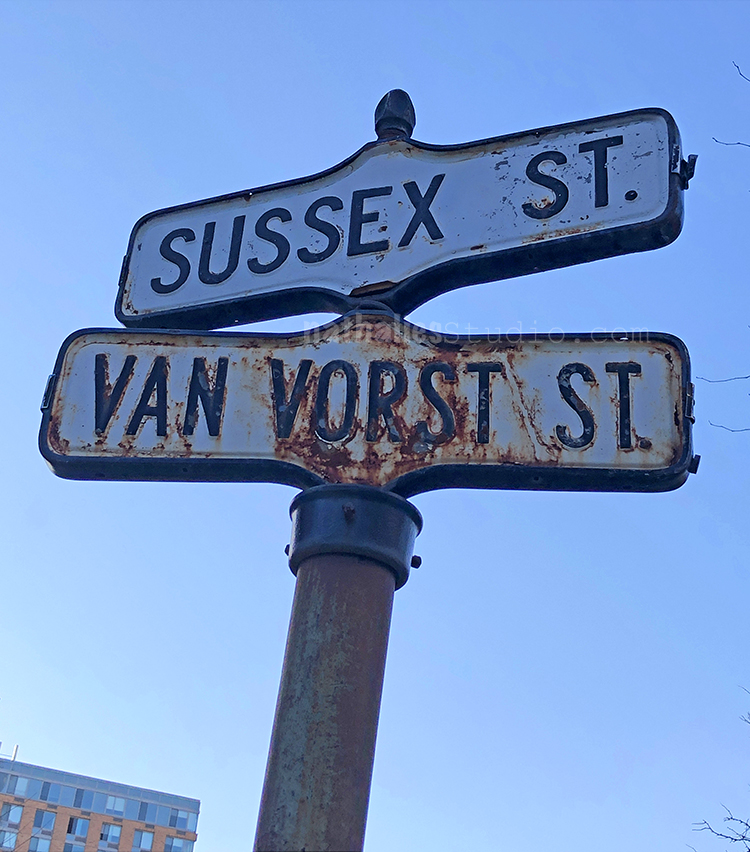 Every time I pick up our CSA eggs I come across this awesome old street sign – I love it.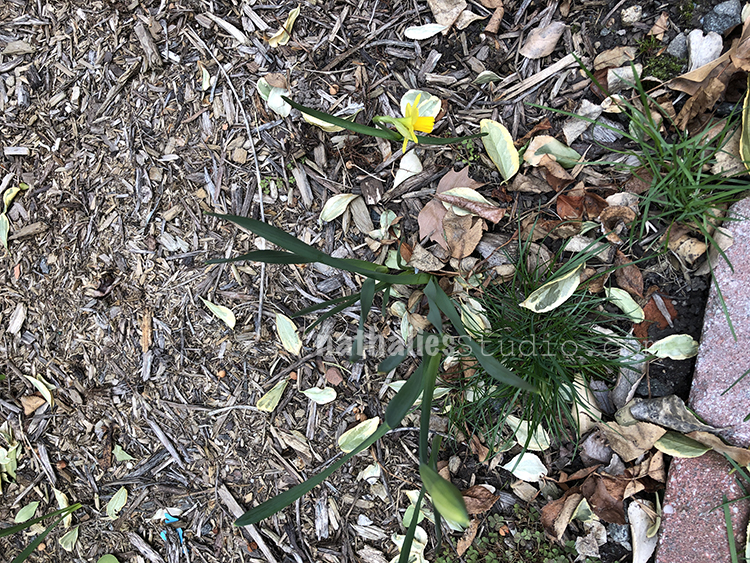 Excited like a little kid seeing the first flower in our garden at the house- woot woot!!!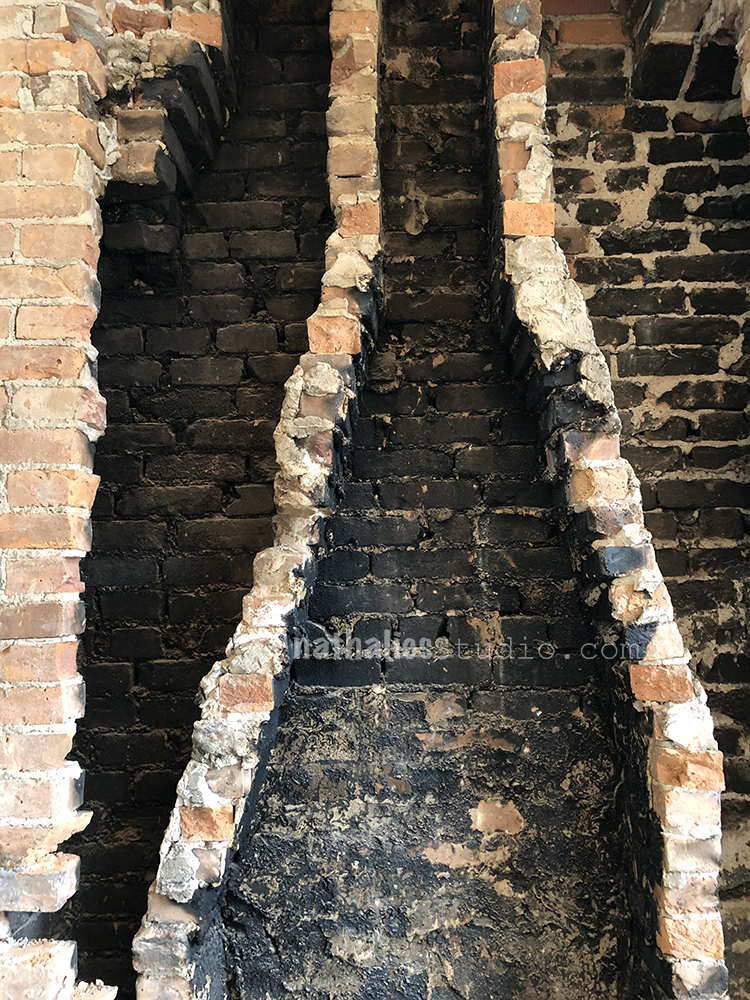 Speaking of the house- here is a photo of our masterbedroom where we have taken down the chimney breast. Love the texture …on a photo – in real life this is pretty dusty-disgusting-workintensive. Hopefully the permits for our main reno are coming through soon so we can start and then hopefully can move in as planned later this summer.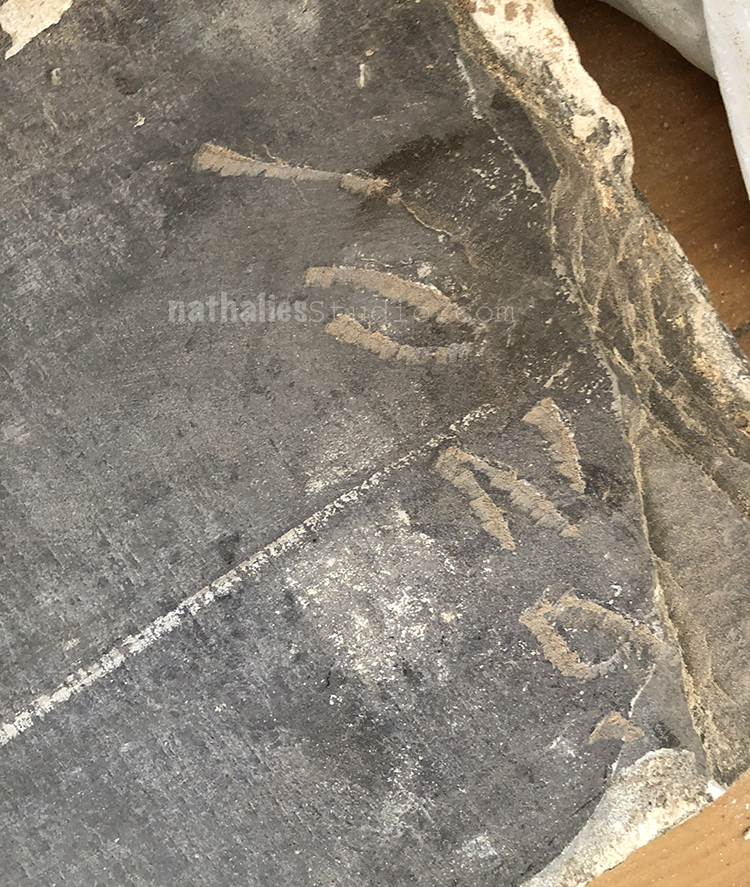 We kept some of the good looking bricks and the hearth of the fireplace. The initial fireplace was relocated into my studio as we wanted to keep the beautiful mantle. We probably will use the hearth for a shelf – it is so called blue stone.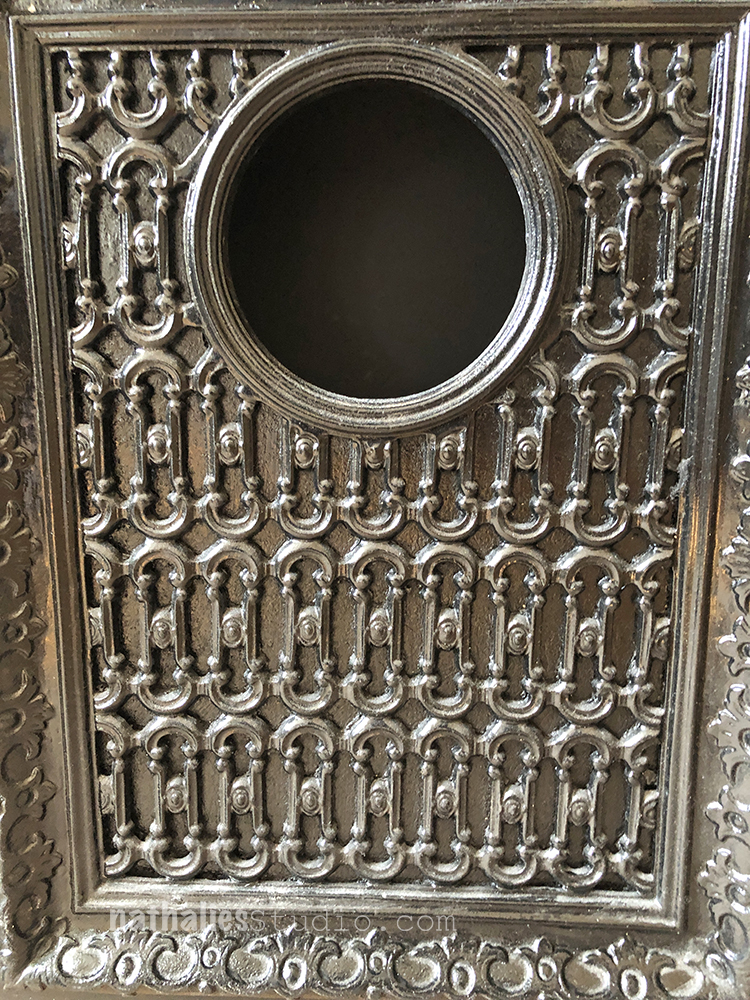 Here is the summer cover of the former bedroom – now my "fake" fireplace in my studio. I love it. I painted the hole behind it black and I am now scraping off old paint flecks from the fireplace. Thanks whoever didn't cover up the fireplace when painting back in the days…sigh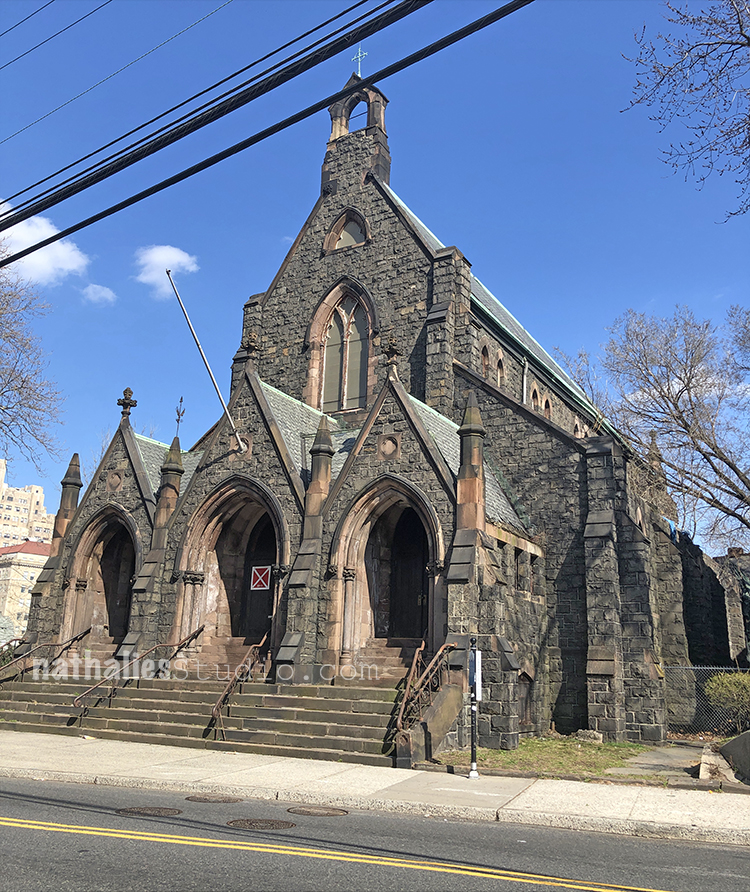 Now that the weather is getting better we are also bicycling around more in Jersey City. This old gothic-revival church is actually an Historic Landmark – unfortunately it is falling apart and warning signs on the door even tell firefighters to abandon. So sad.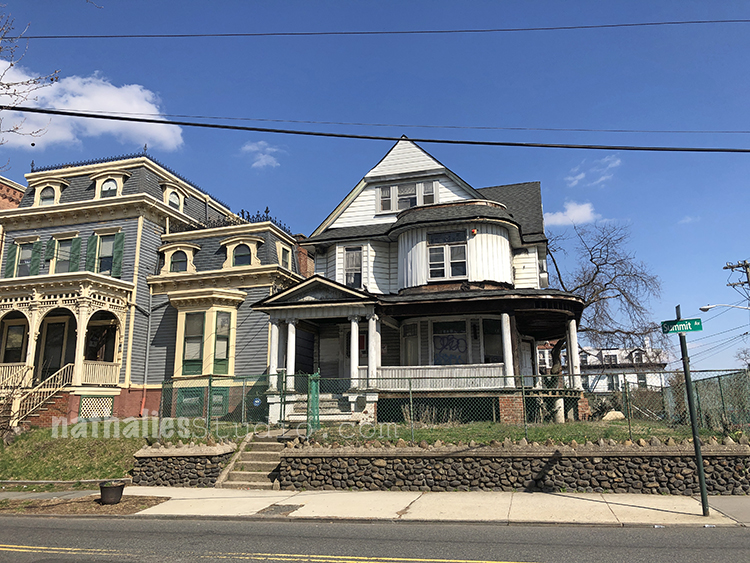 On the right another house also falling apart and boarded up. It is really mind blowing that this city so close to New York City- I mean I am faster in Manhattan than most people in Brooklyn or other parts of NYC – has these two sides.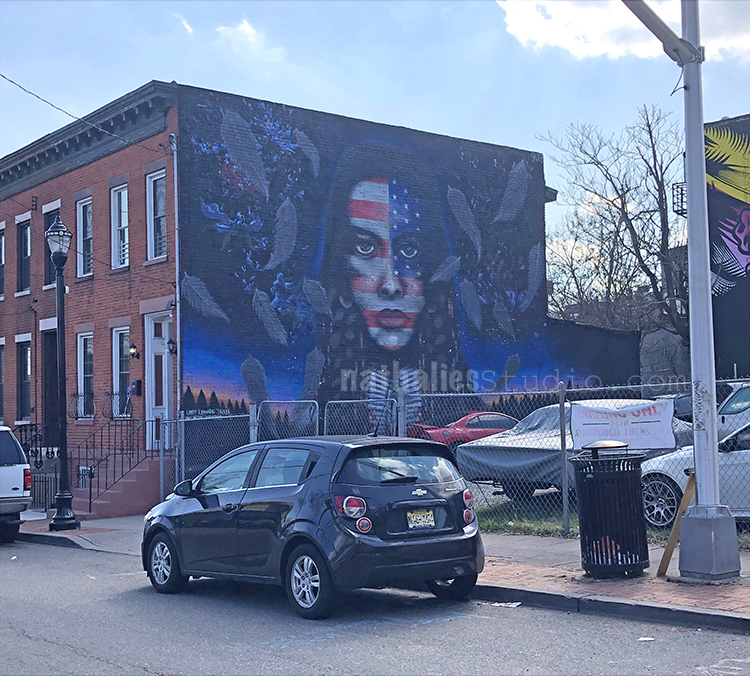 I always wanted to take a picture of this mural – there – finally made it ;)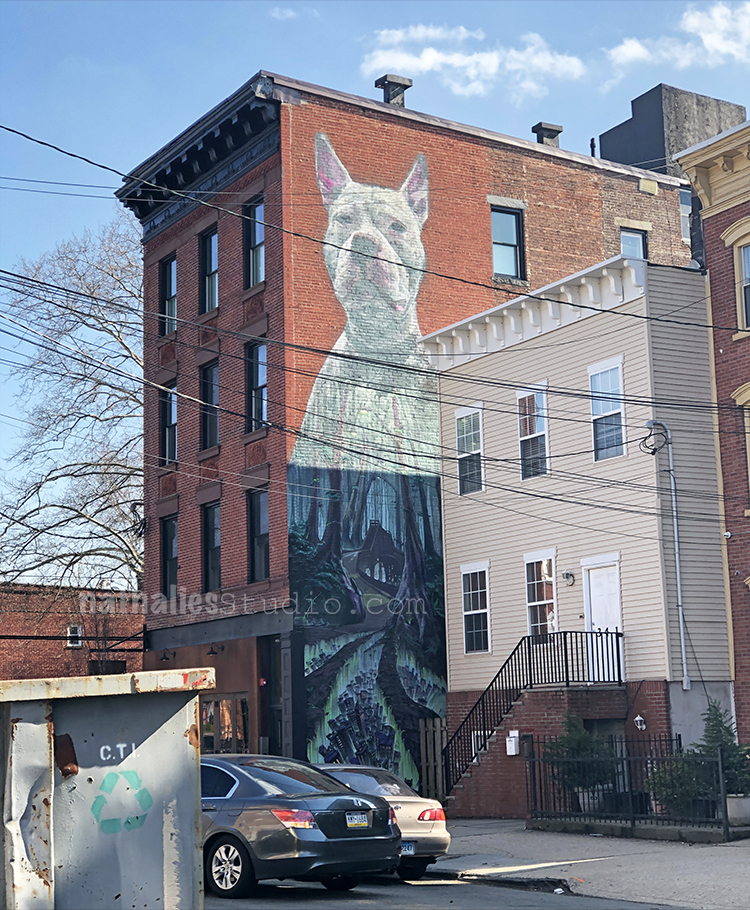 This one is also pretty cool! Now that is a big guard dog ;)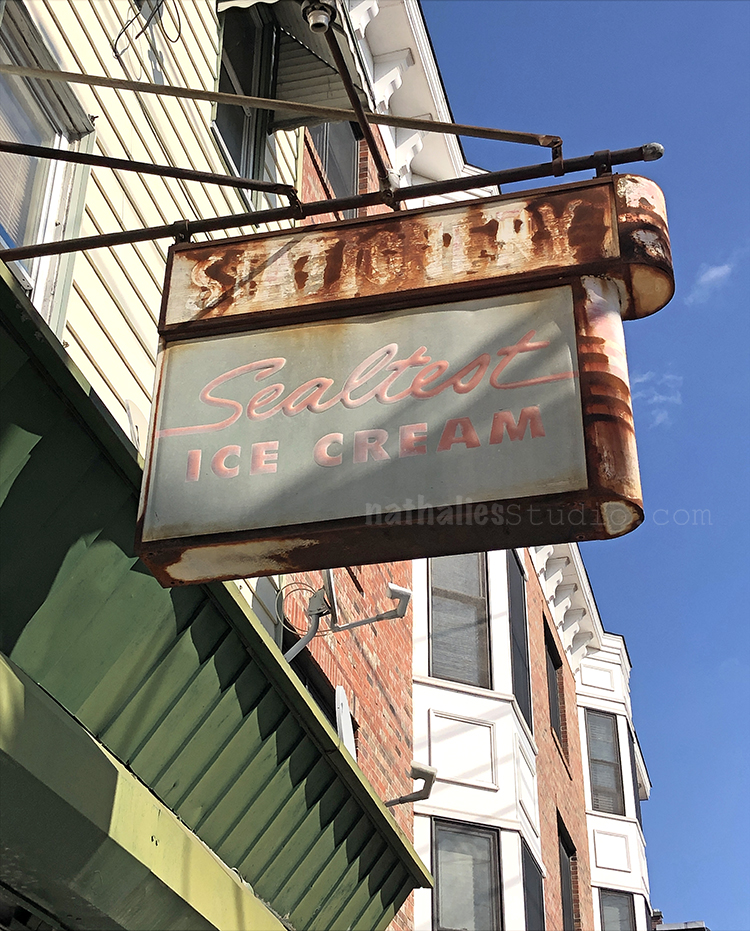 I love this sign – the shape, the patina, the fonts. My friend Cheiron told me she remembers eating this brand of ice cream and now I want some :) On that note- what is your favorite Ice cream?