Strolls through my hood get me out of my studio, they help me get unstuck and often I get inspired by what I see and get new ideas to create something. It is part of my philosophy about Artful Adventures in Mixed Media – which is the subject of my book. Here are some photos that I gathered in the last couple weeks.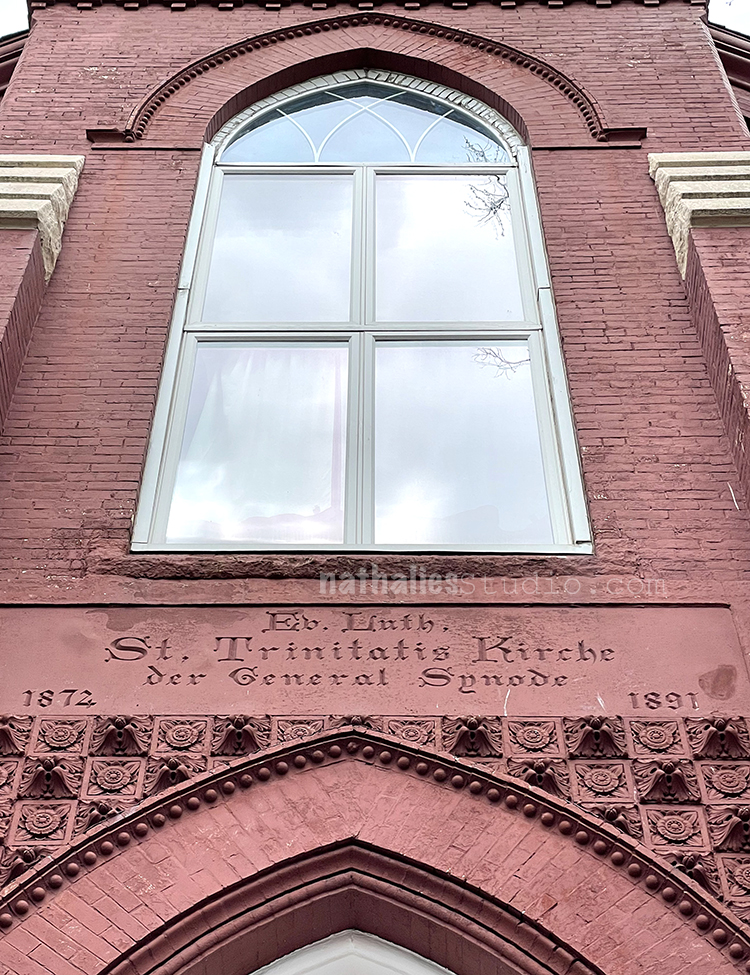 Loved seeing this church with the gorgeous terra cotta tiles and took a double take when I realized the writing was in German. I know that this neighborhood in Jersey City had a bigger amount of Germans around 1850 – 1900 but it was the first time I actually noticed traces of that.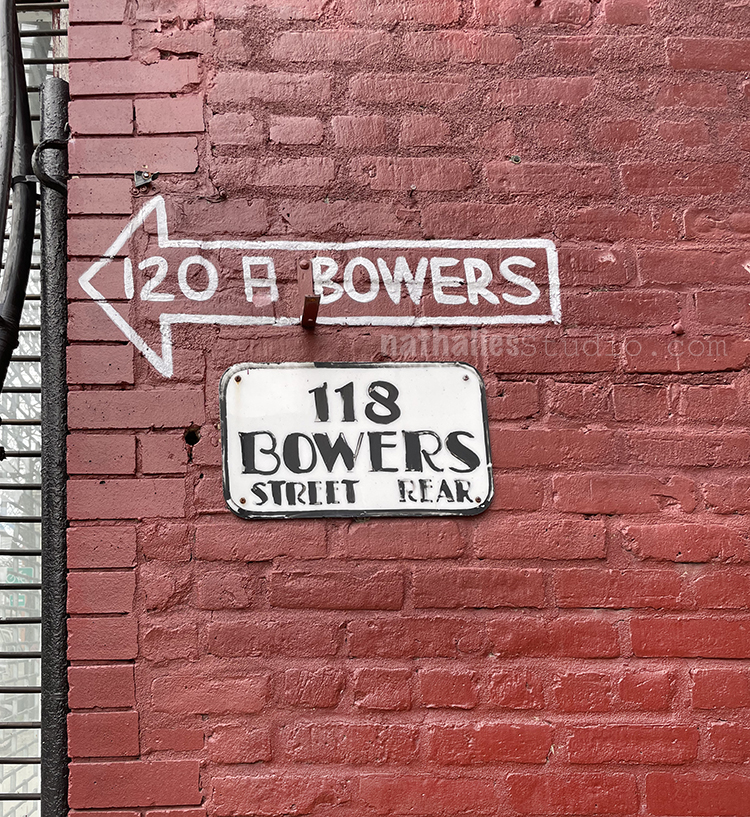 Loe the two different hand painted signs on the brick – very cool.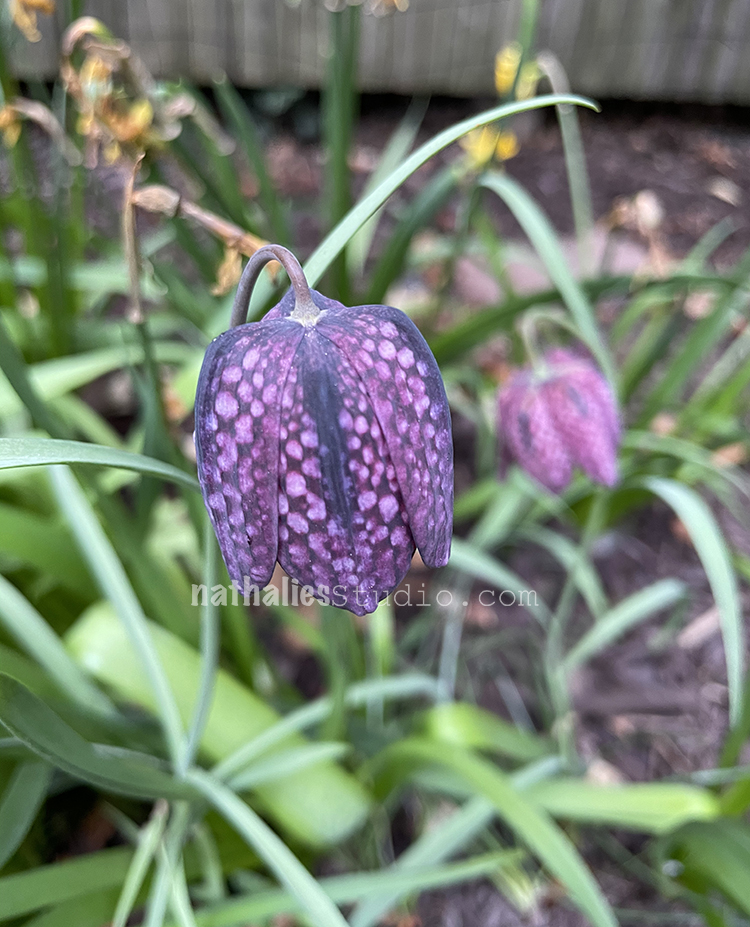 I love those flowers in my garden – they remind me of my childhood as those were some of my mother's favorite flowers as well. Nature is so cool!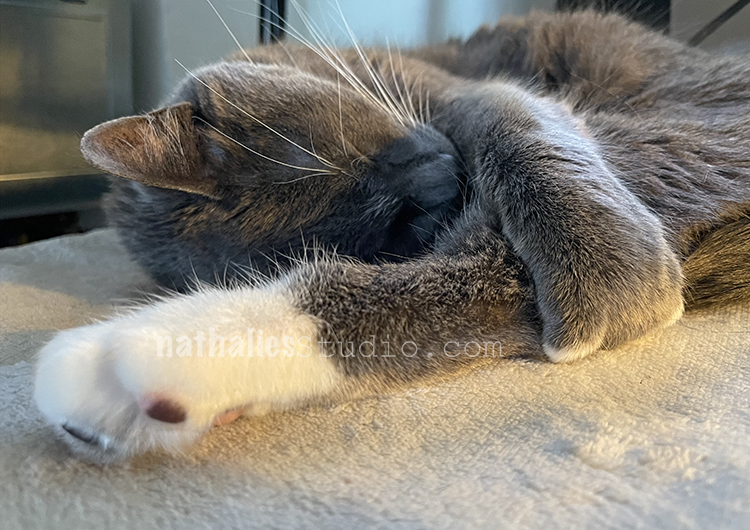 I am not sure you realized how hard it is for me to work on the computer because that is what I see everyday on my desk next to my key board …so much cuteness!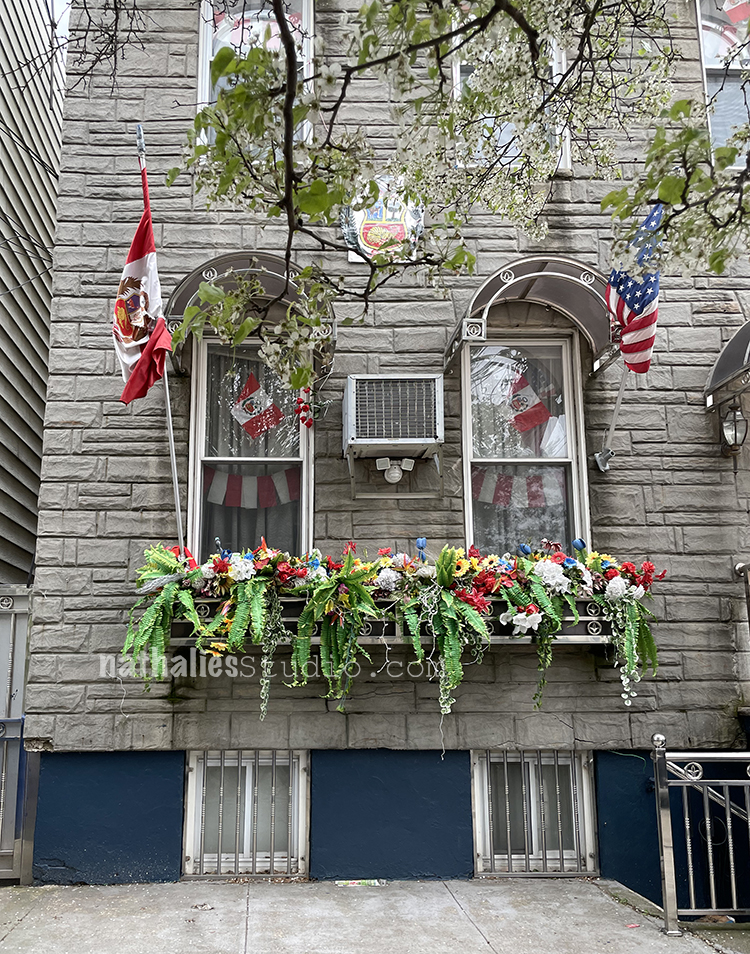 Someone working on some serious curb appeal …fun though.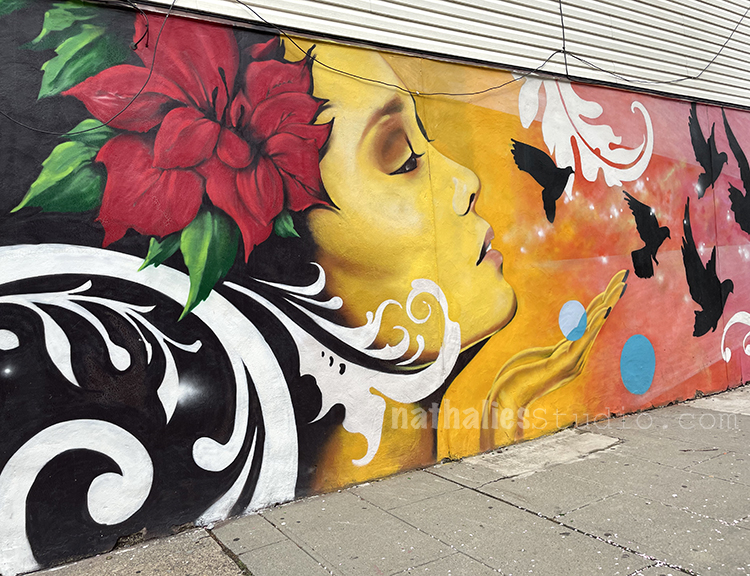 I didn't see who made this -bad me – but loved the colors and swirls – fun stencil work.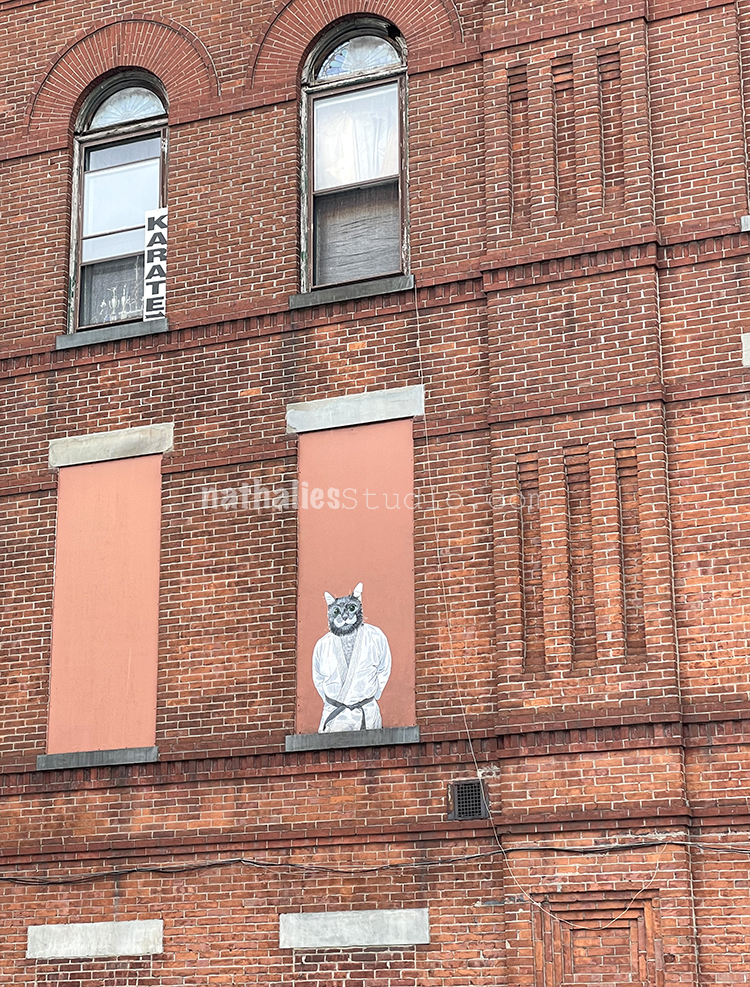 Karate Kitty – makes me happy :)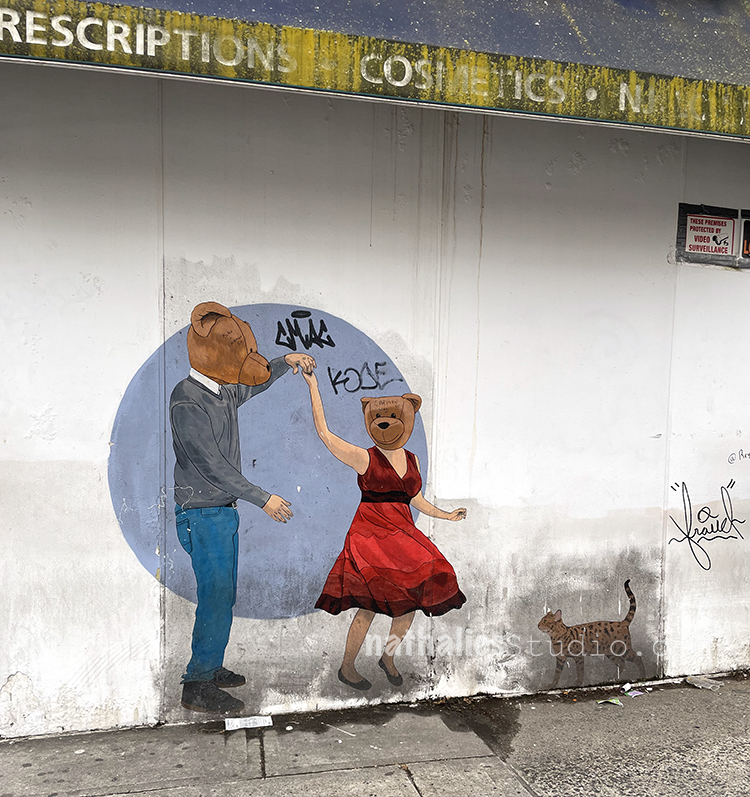 And Dance Bears – same artist as the Karate Kitty – Sean 9 Lugo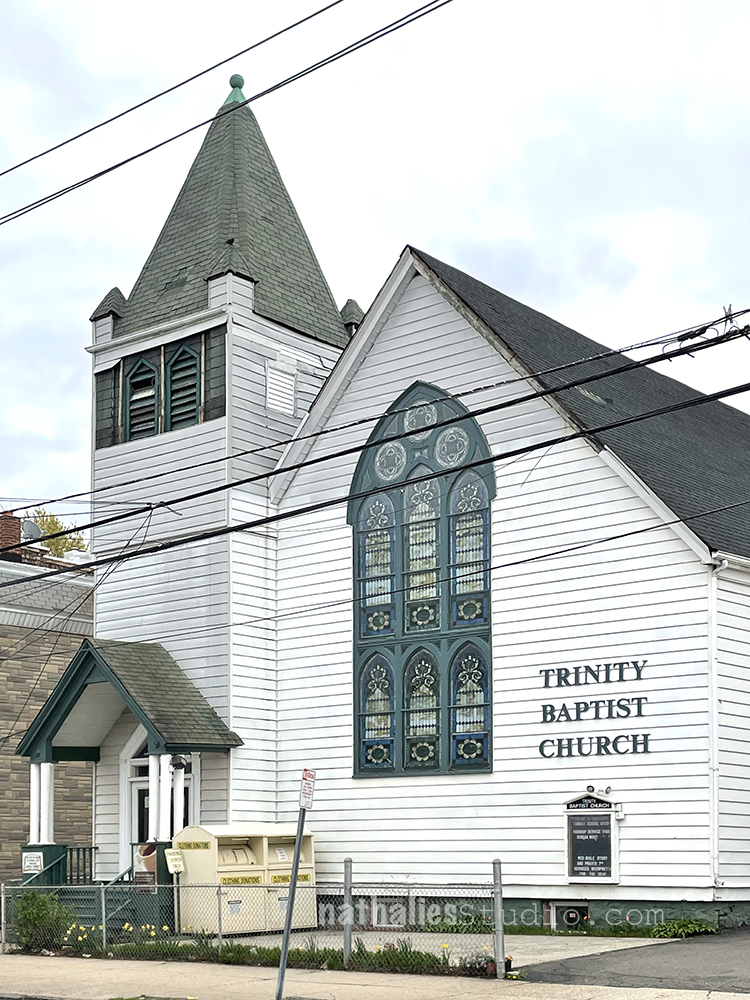 Such a cool church window- I wonder how this church looks like inside.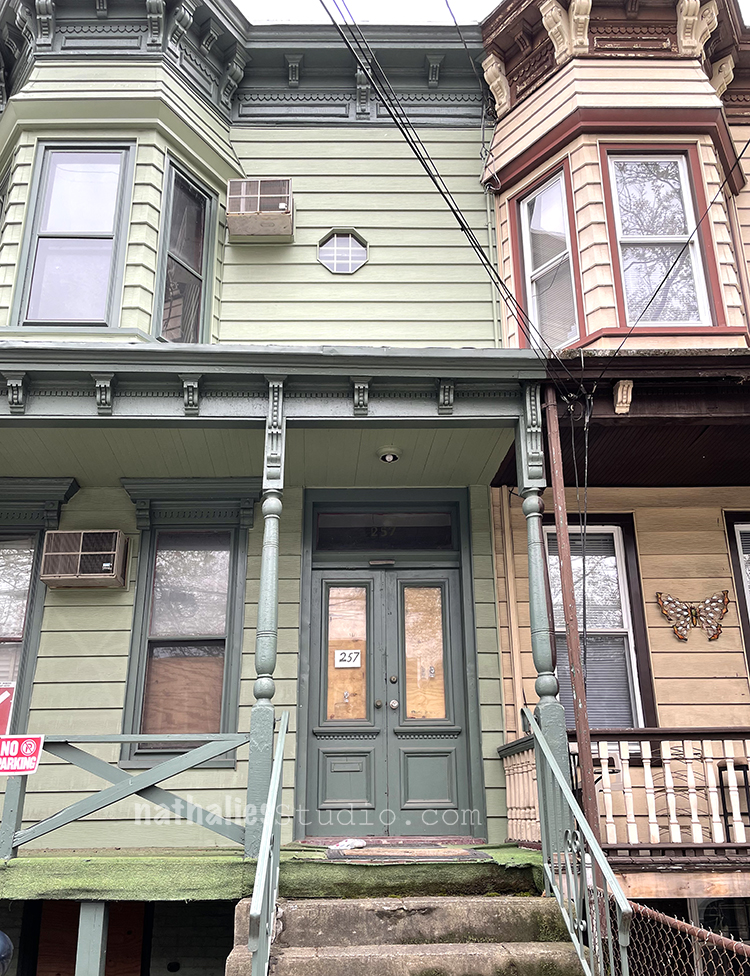 Boarded up house- look at this magnificent Eastlake Door and all the wood details. Hopefully it will find a loving owner some day.
I am so happy now that the weather is so much nicer that we can stroll around the hood more again. We actually have a plan of walking all of Jersey City …let's see- hahaha- We have to redo some of the many areas we walked already over the years- so it is like starting from zero …but it is the best way to get to know your city and it is quite fun. I will let you know about our progress and if we fail…well ….we won't hahah ;)