Time for a Stroll Through the Hood . Strolls through my hood get me out of my studio, they help me unstuck and often I get inspired by what I see and to get new ideas to create something. It is part of my philosophy about Artful Adventures in Mixed Media – which is the subject of my book. Here are some photos that I gathered in the last couple weeks.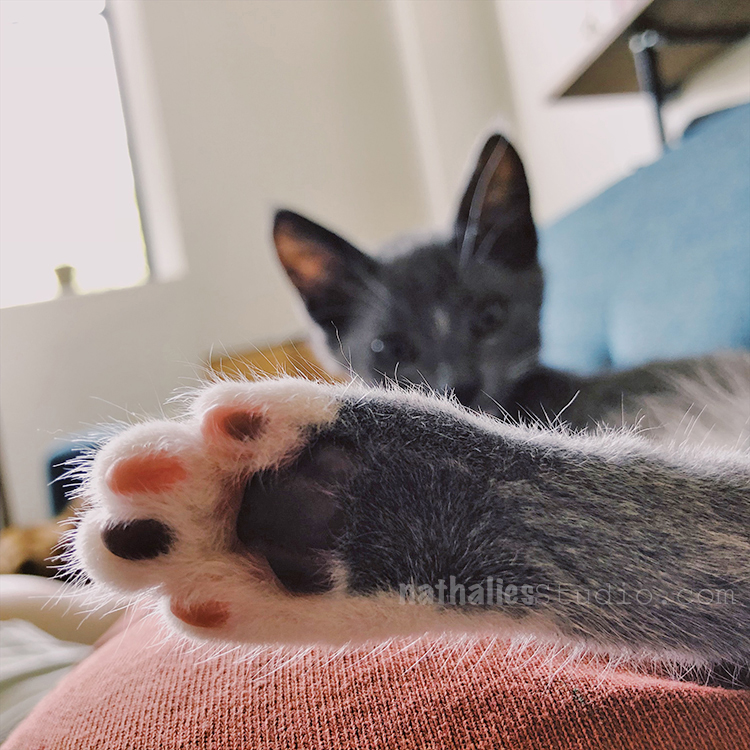 Well- first of all meet Bobby Pretzel- our new cat. Bobby is adorable and just 13 weeks old now -he also has his own instagram account @bobbypretzel . He is an awesome studio kitten, super cuddly, and very adventurous – makes me laugh – so that is good :)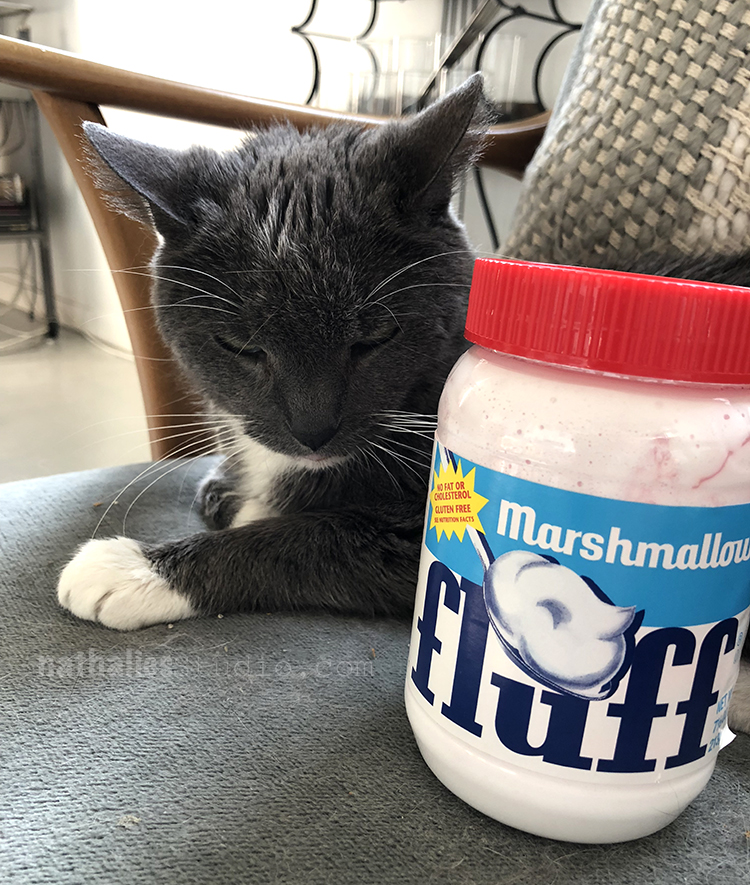 What Niles thinks about this? "What the Fluff" sums it up – LOL. He is very curious, sniffs and plays with the kitten, they have also slept two time for five minutes cuddled together but most of the time Niles looks at me like he looks at this weird Marshmallow stuff in a jar.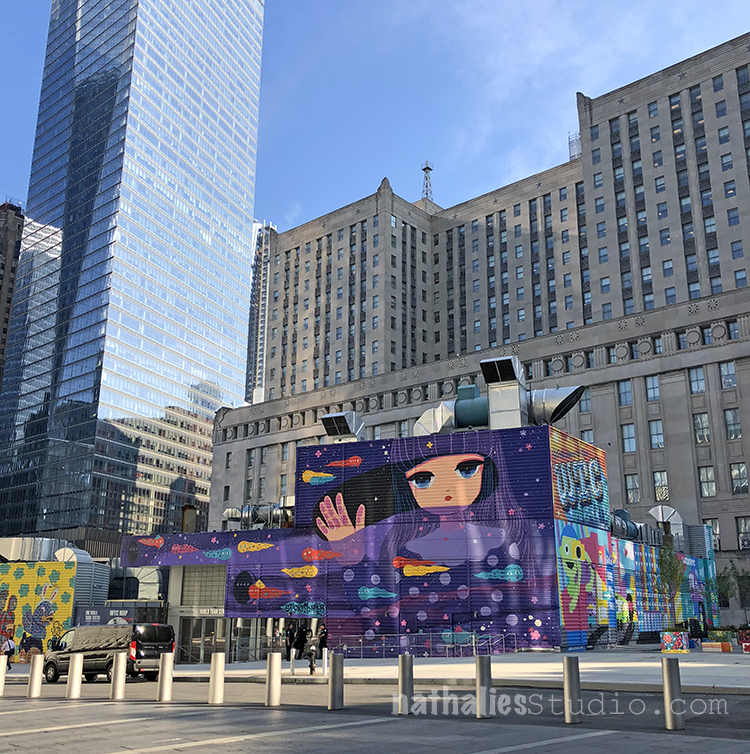 I was out and about in the city last week – for a wedding of a very good friend of mine from Germany – and saw the fun mural above at the WTC station. Good, the area needed some color and I love the contrast.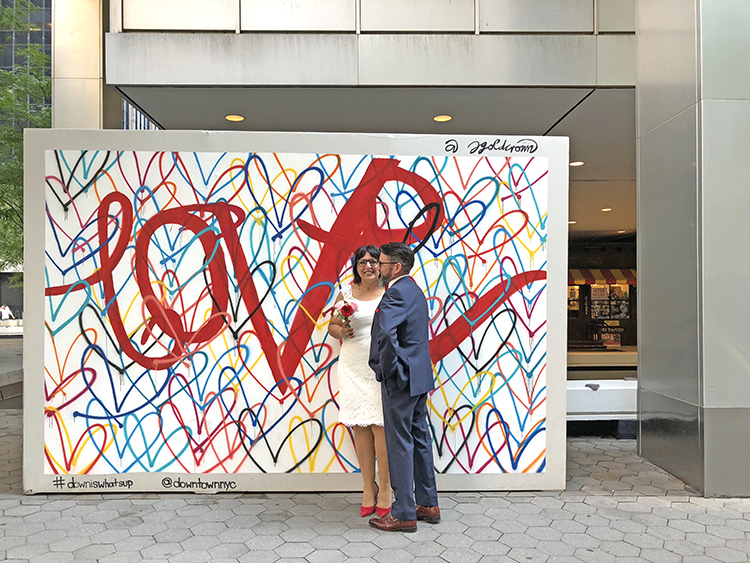 Here is the gorgeous couple- so happy for them – they are adorable and it was a wonderful day! I still cannot believe how they managed in the clothing in this insane heat that day -I looked like a wet towel- they looked gorgeous!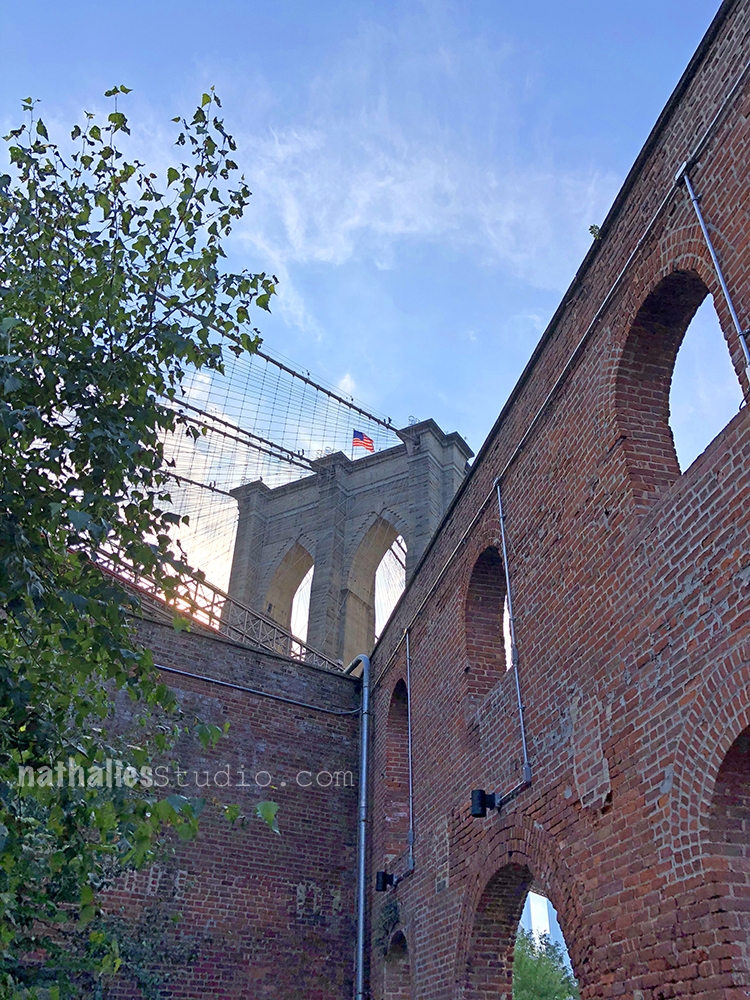 Spent some nice time at DUMBO and took the ferry from DUMBO to 33rd street which was really nice – for 2.75 Dollars you have a cool ferry ride – on my list for future visitors.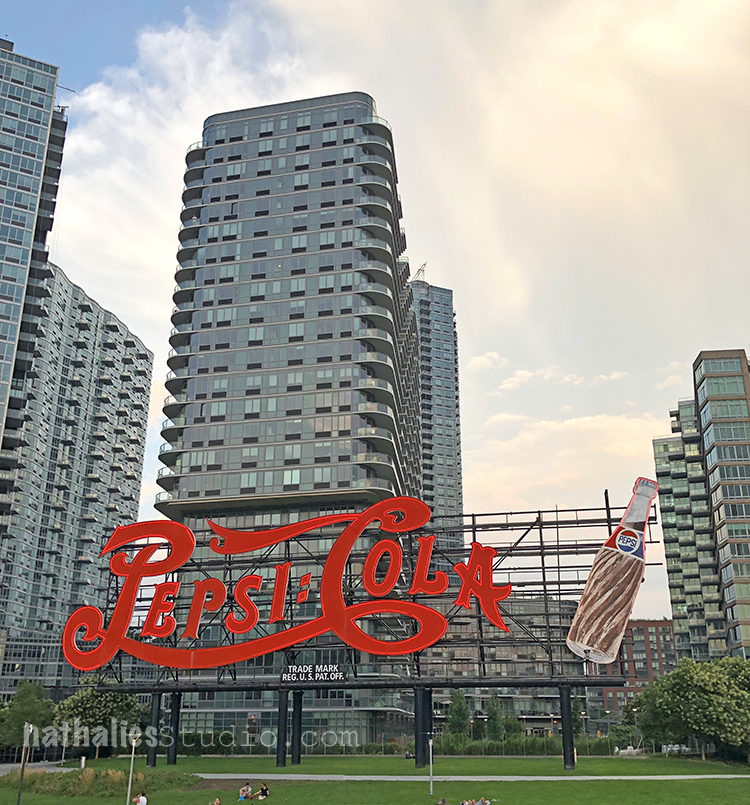 I never saw the sign above – also kind of funky- LOL- two days later I saw an article with that sign in the New York Times and learned that "Brad's Drink" as it was called first 120 years ago was advertised as a medicinal drink …go figure! LOL
Speaking of friends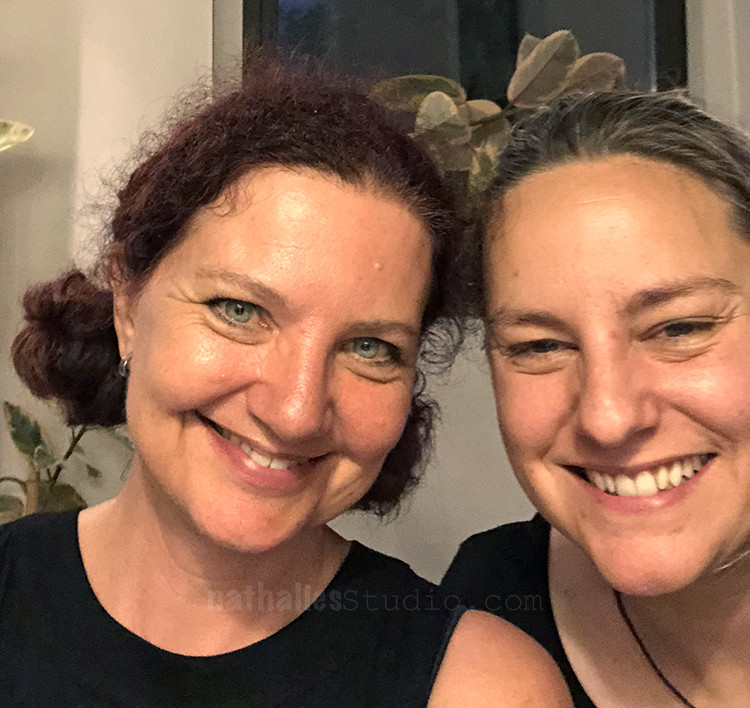 I also got to spent some time with my wonderful friend Birgit Koopsen – who I was lucky to see twice during her family vacation in the States. I always love seeing her ! We took one photo together …guess we had too much fun to think about photos :)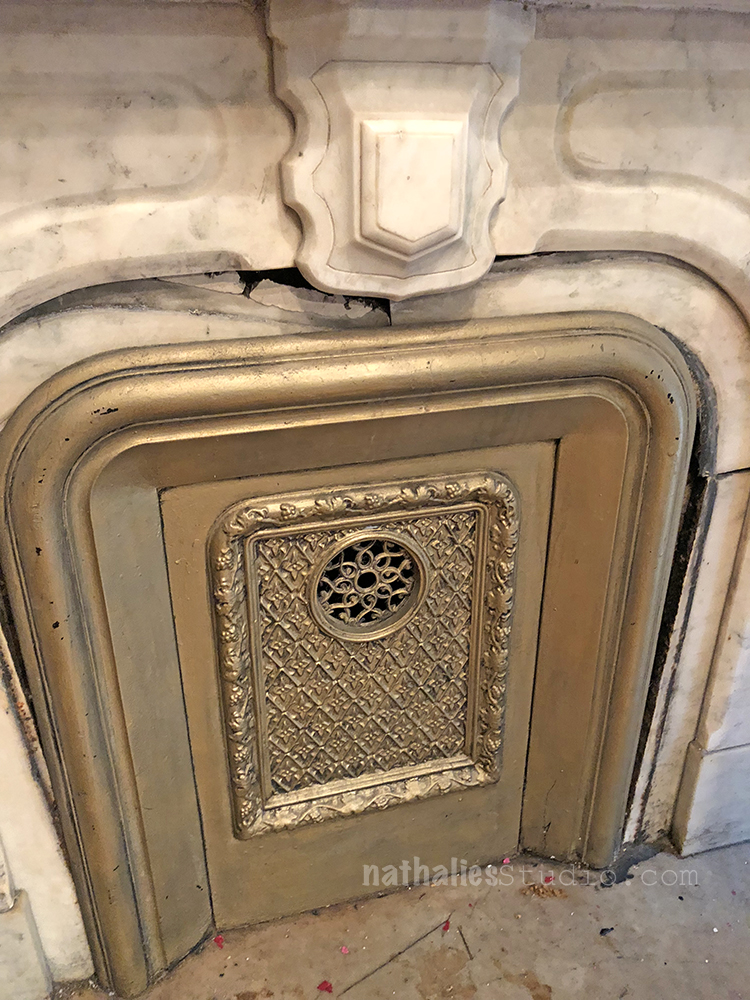 Looking around at open houses is also super interesting and inspiring -love the old fire place and the grate – the pattern intrigues me but then of course also how original this is.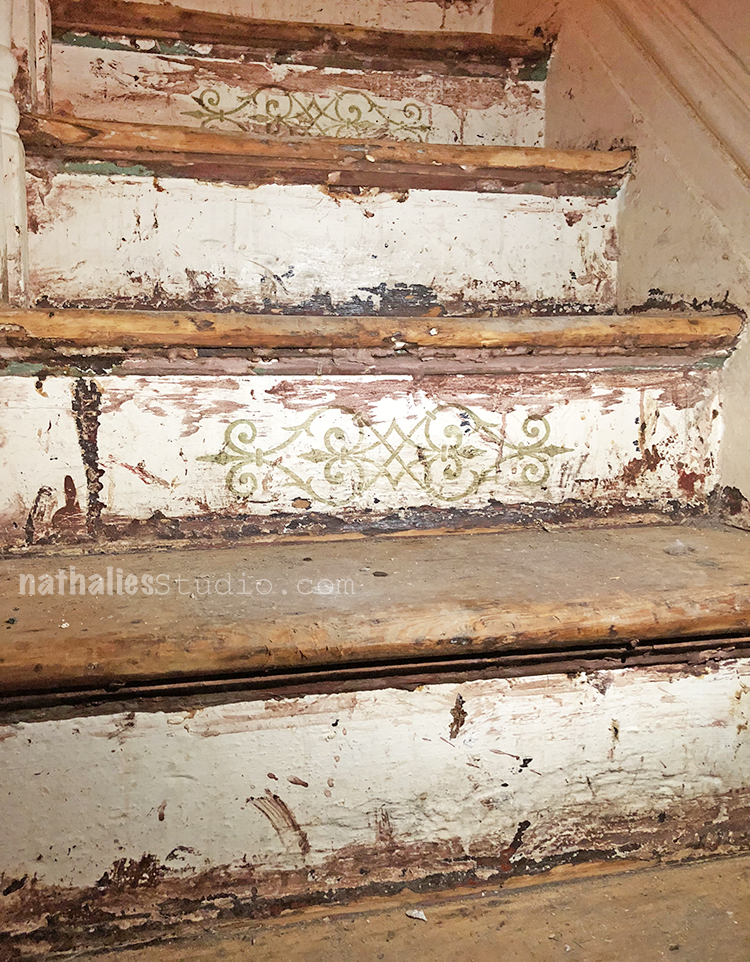 and be still my heart- look at the stenciling on the stairs – I am wondering where those designs came from and how common that was in the 1880s and a bit later -anyone has an idea?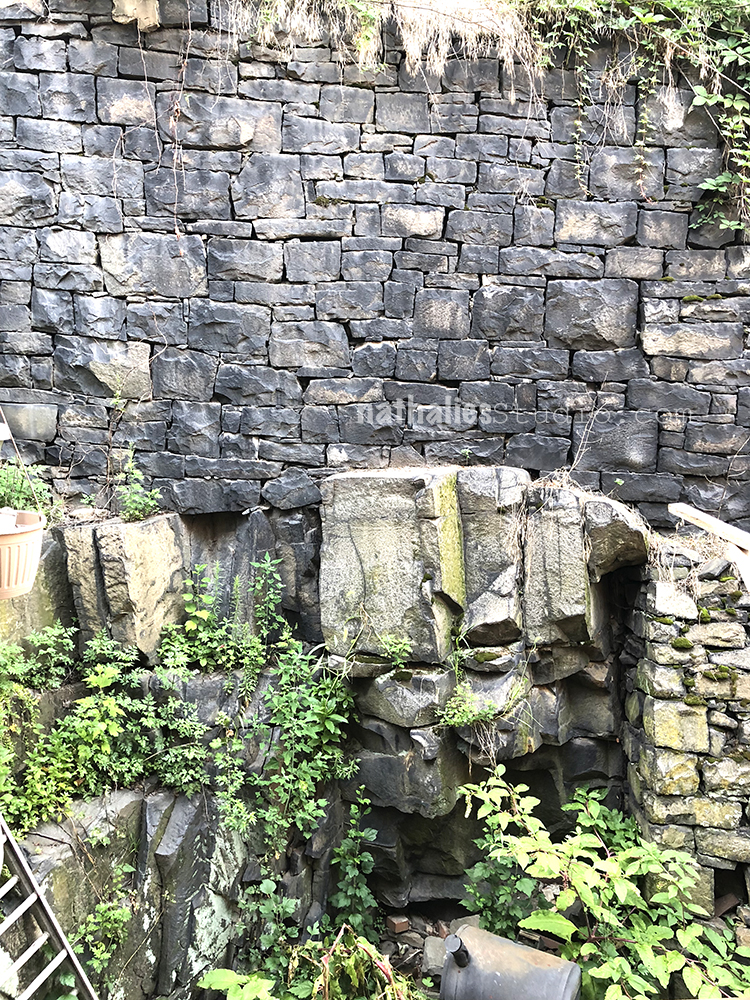 Part of a back yard of a house- love the man made old wall – so cool!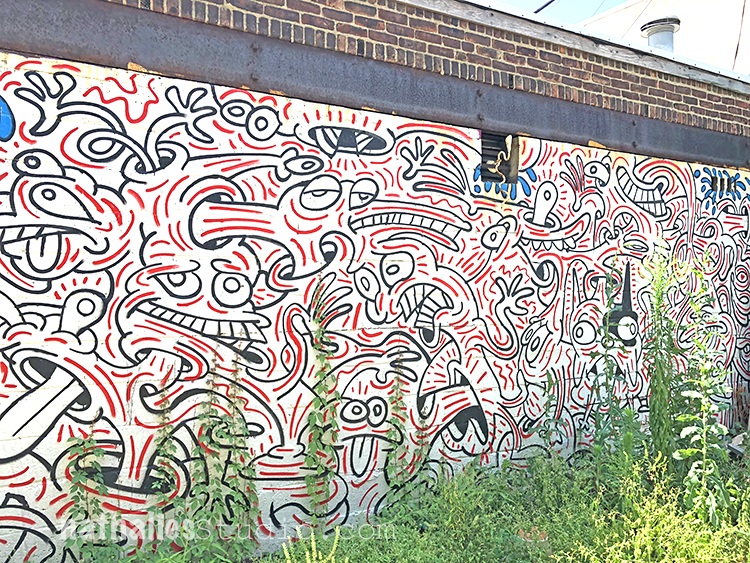 Also getting around a lot to see more murals –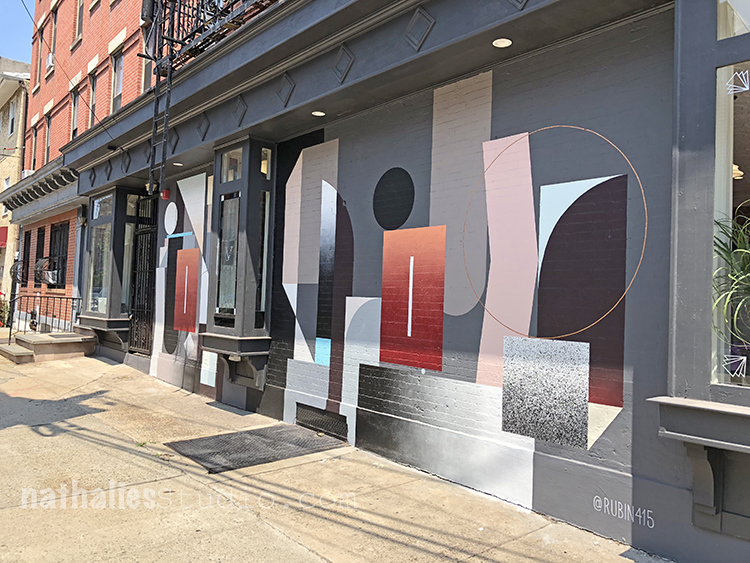 Always love Rubin415 geometric shapes but I also dig the colors he used here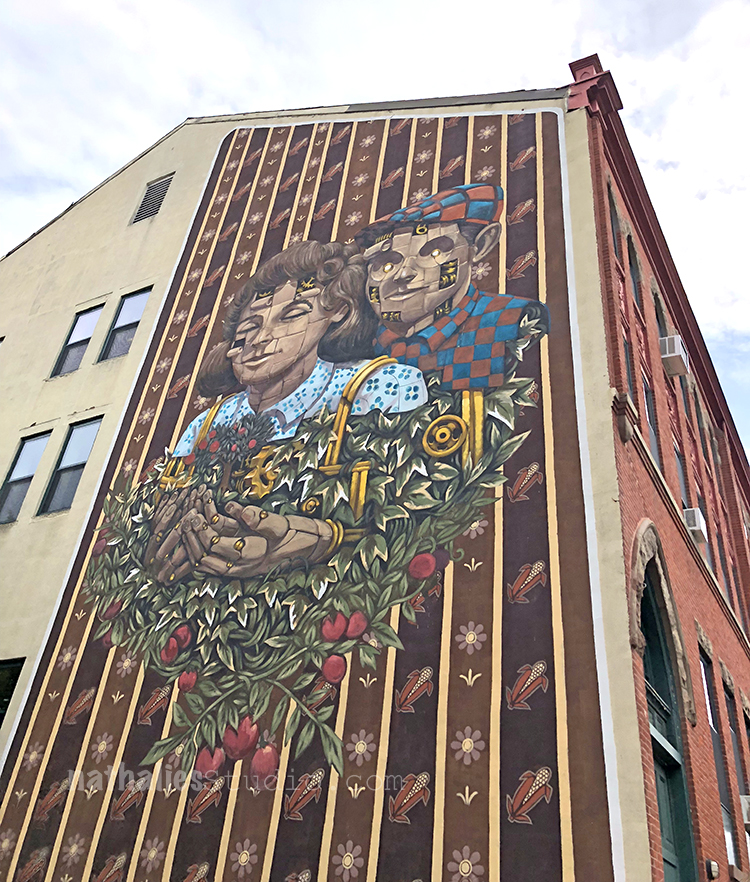 and of course pixelpancho – fun!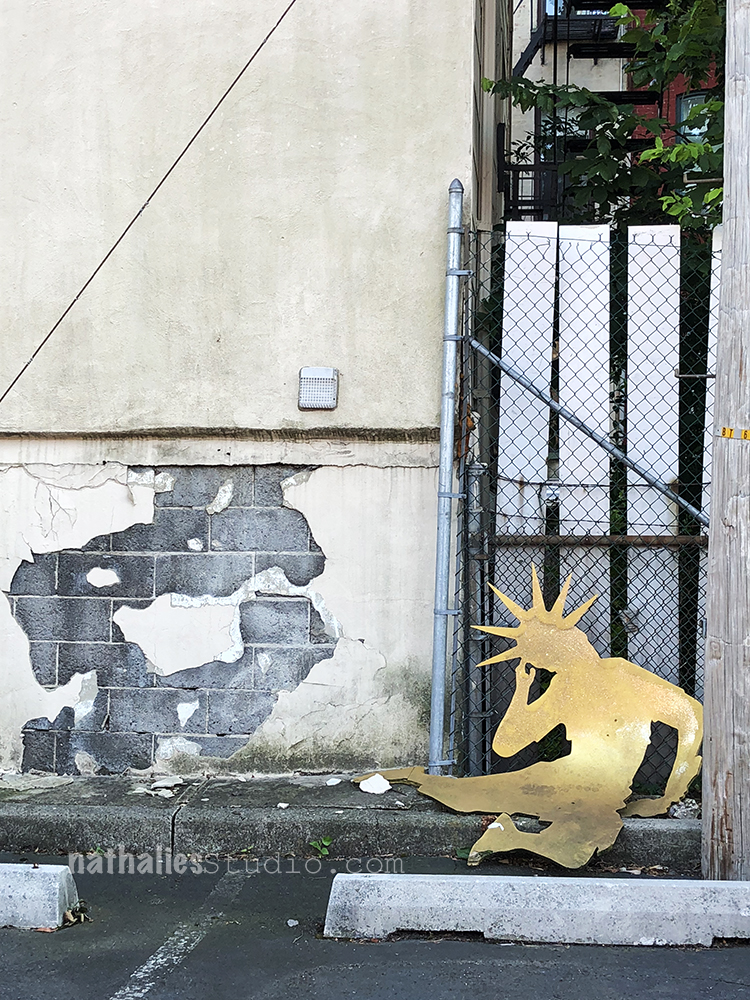 Meanwhile Lady Liberty in our parking lot in front of the apartment building is still suffering -I hear you Lady- I am with you!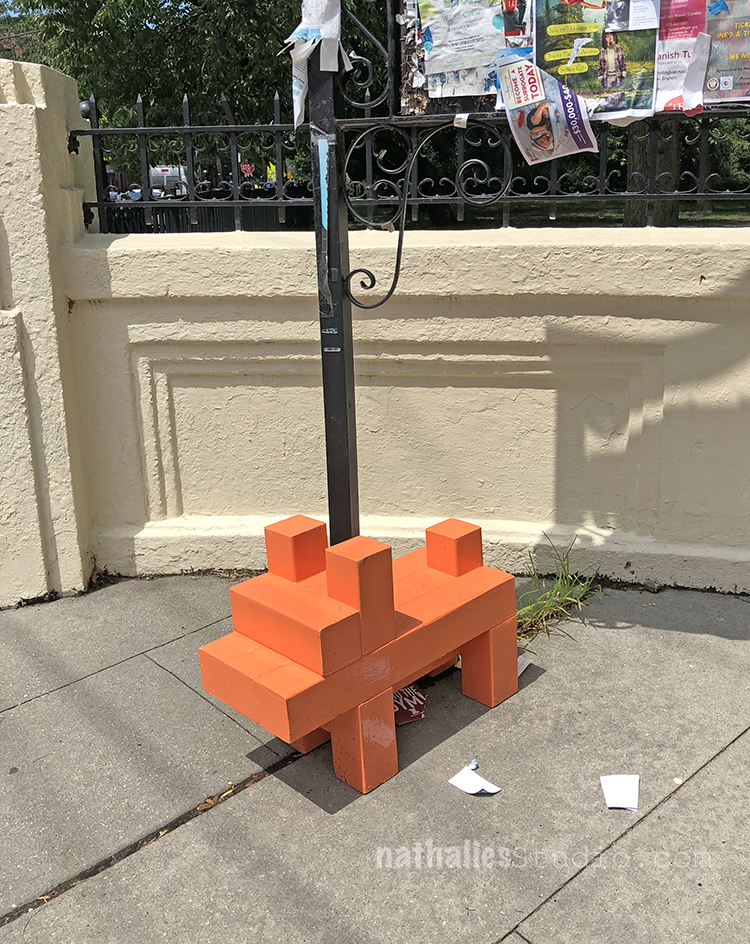 And someone tied up their lego dog in front of Hamilton Park.
I hope you enjoyed my monthly Stroll Through the Hood – I hope to see you next month again!