Strolls through my hood get me out of my studio, they help me get unstuck and often I get inspired by what I see and get new ideas to create something. It is part of my philosophy about Artful Adventures in Mixed Media – which is the subject of my book. Here are some photos that I gathered in the last couple weeks.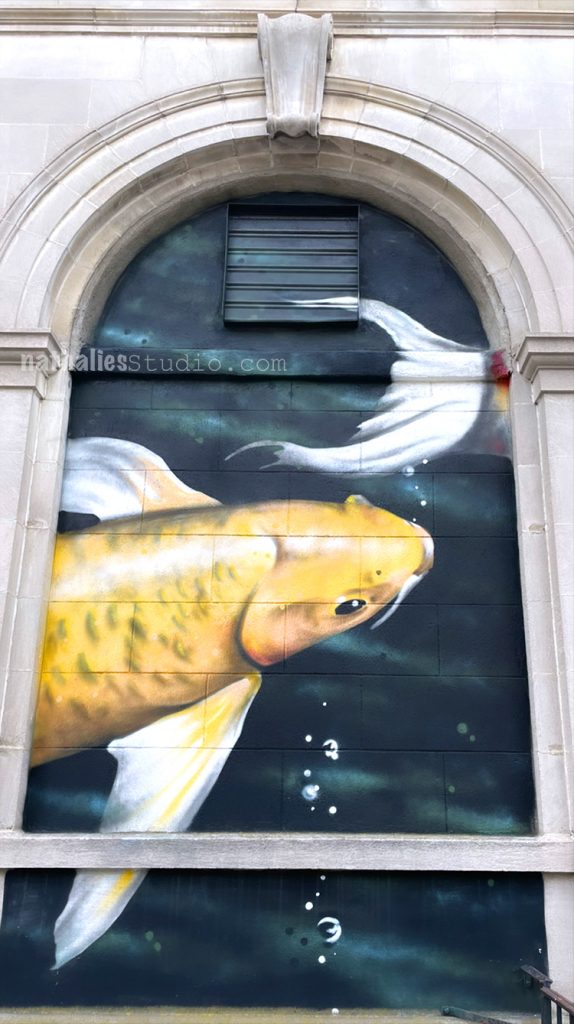 A window that was closed at a police station – the little aquarium make this act look much better!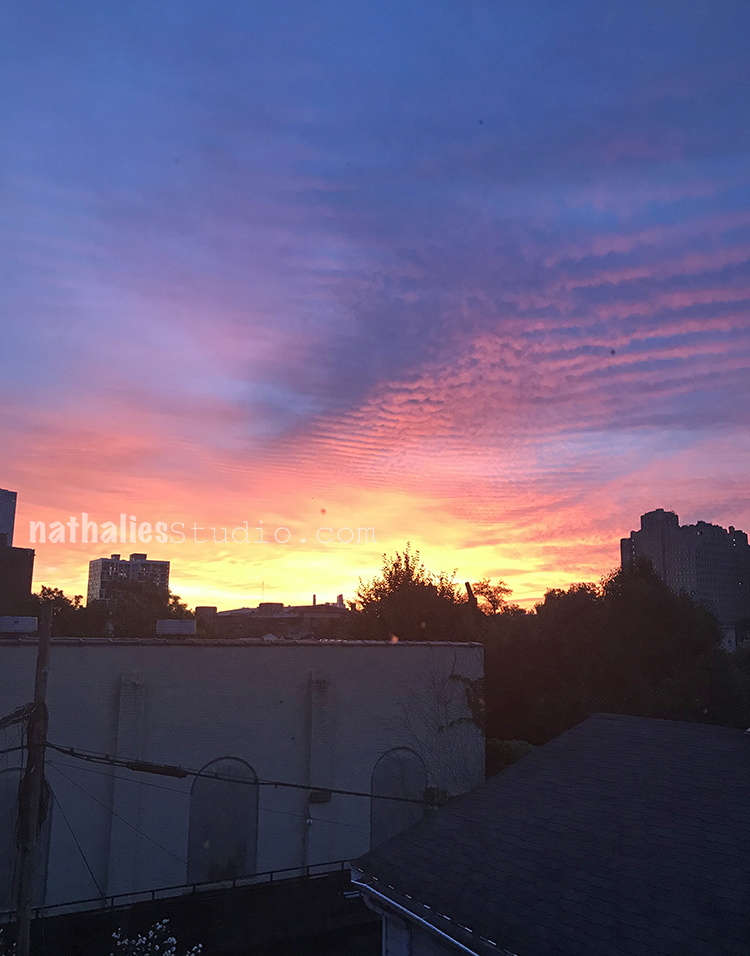 The early bird sees the sunrise – never ceases to amaze me.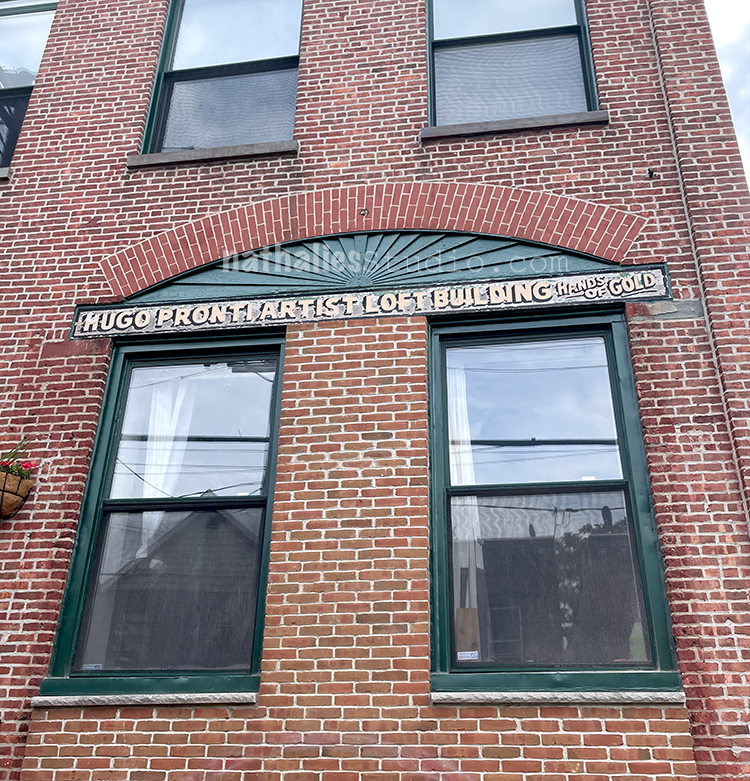 I love the sign above the window – Hands of Gold ! Apparently this building used to be a suitcase factory- why it is was named into Hugo Pronti Artist Loft Building? No idea because those lofts in there are not any "normal" artist could afford- but maybe I find out some day :)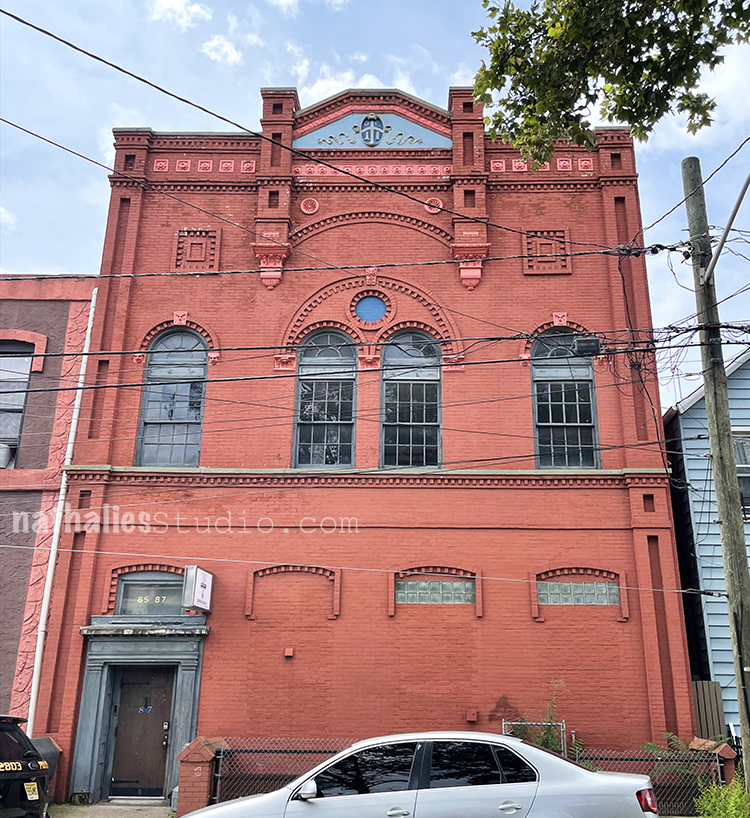 Another gorgeous brick building- the windows here are also bricked up – I wonder how this looks inside – it looked as if Elk Lodge was using it, but if it is still in use, I couldn't say.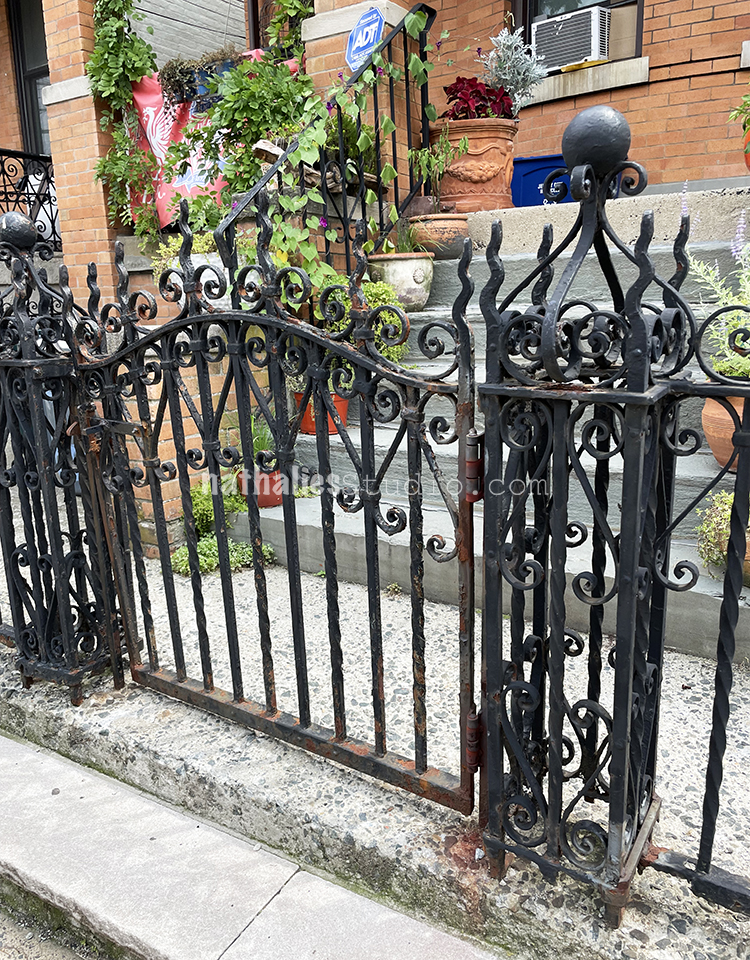 what a beautiful old gate.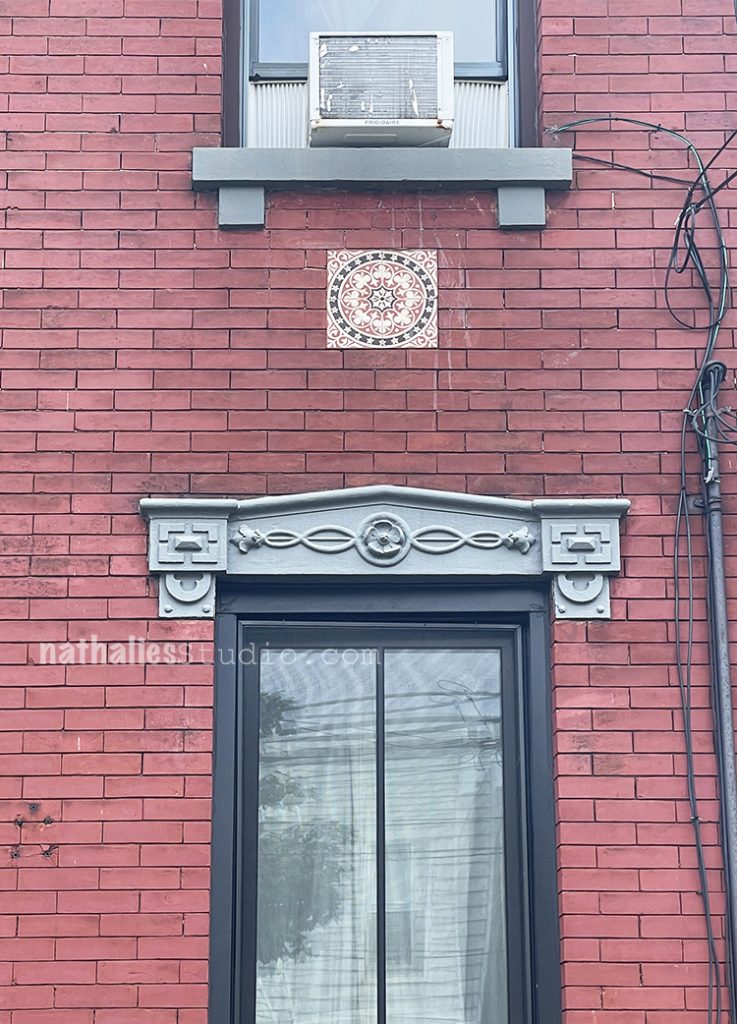 This brick house in a row of many had this super beautiful tile in the brick.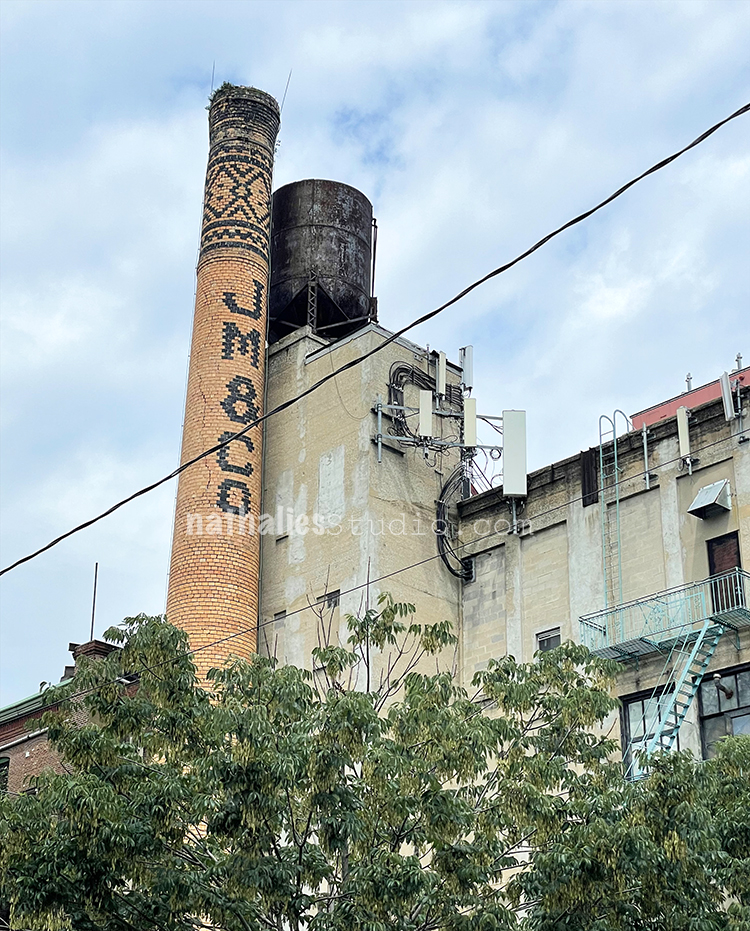 Guess we have a little brick theme this time – love this chimney!!!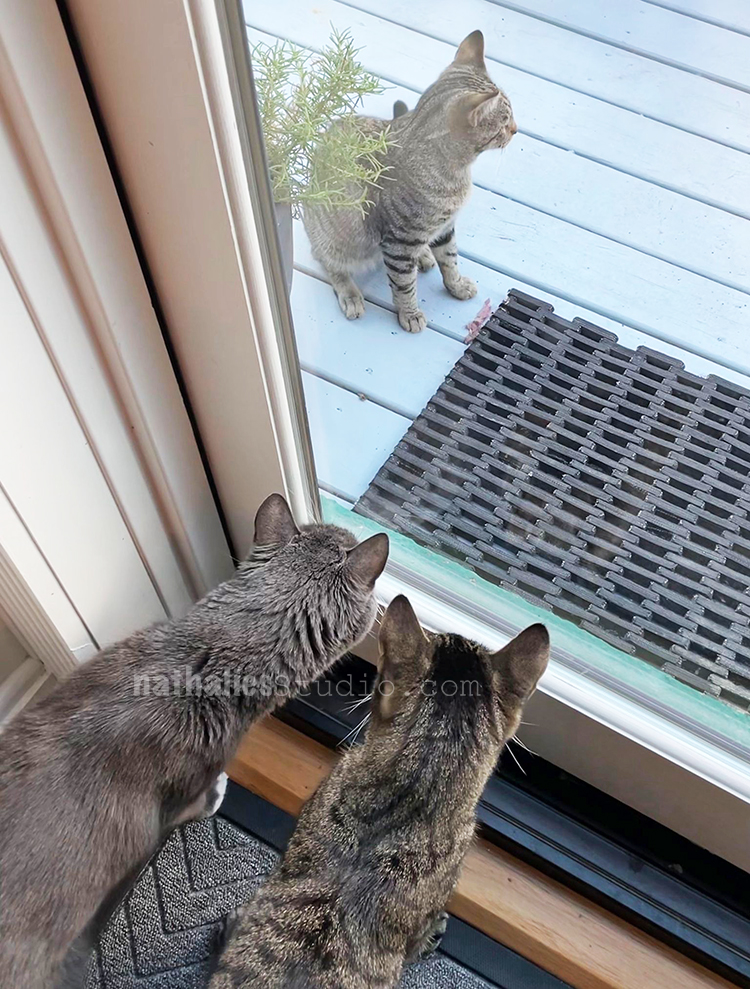 Bobby Pretzel and Mingus are checking out the visitor on the deck…the guy outside was pretty unimpressed LOL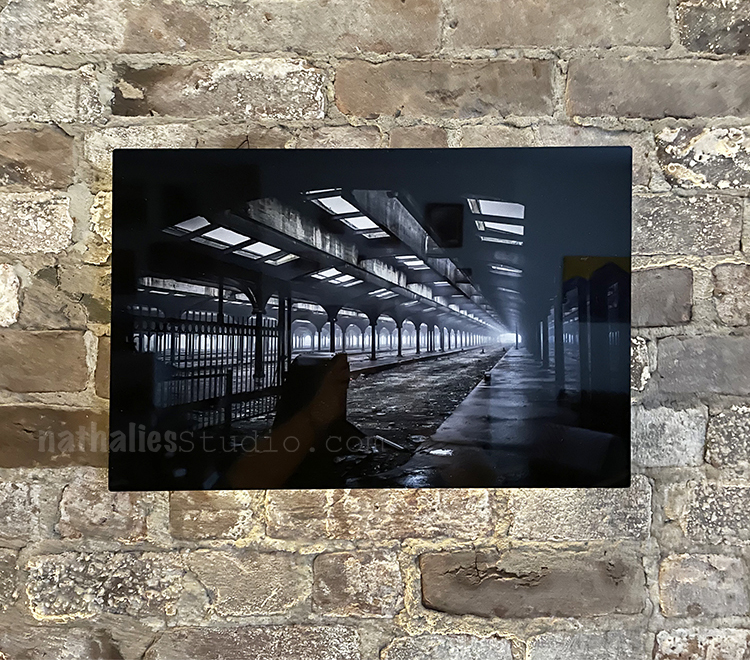 Love this new photograph printed on metal that my husband purchased from Chris Woodward, an awesome photographer from Jersey City. Check out his photos here on instagram.
That was it this month – see you next month again with some photos from my Strolls Through the Hood.