Strolls through my hood get me out of my studio, they help me get unstuck and often I get inspired by what I see and get new ideas to create something. It is part of my philosophy about Artful Adventures in Mixed Media – which is the subject of my book. Here are some photos that I gathered in the last couple weeks.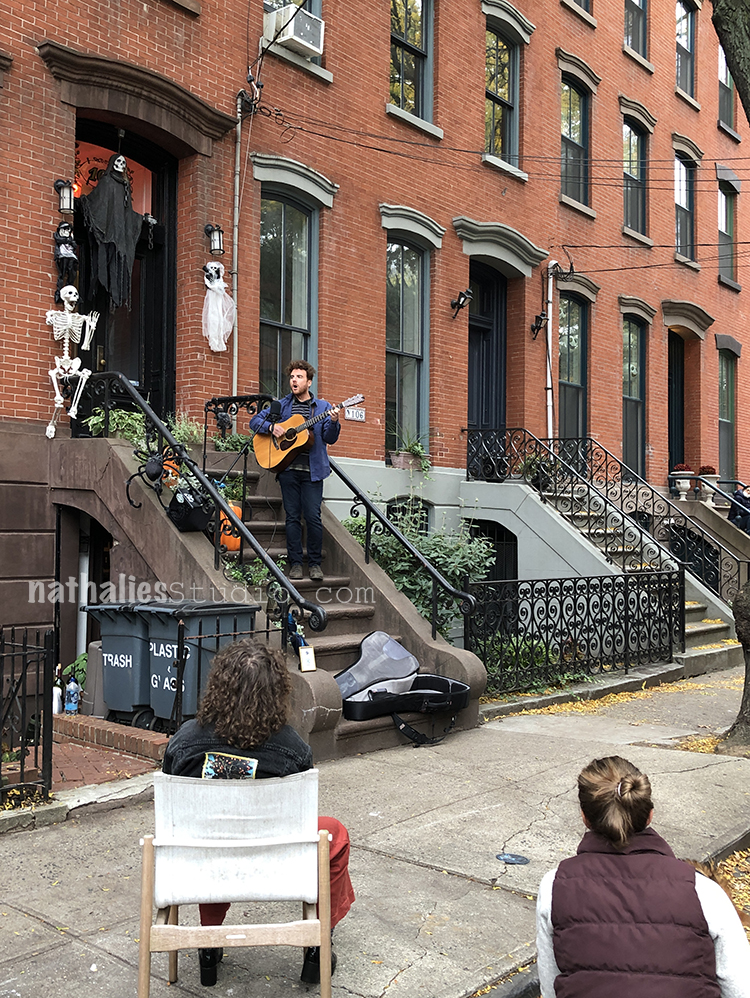 I realized that I did not post a Stroll Through the Hood in November and so ..you get some travel back in time…which then is kind of a review isn't it ?LOL. The picture above is from a stoop concert we attended …socially distanced and masked up …it was wonderful. I miss live music and those outside gigs were the best – alas in the colder weather now there is now way there will be much.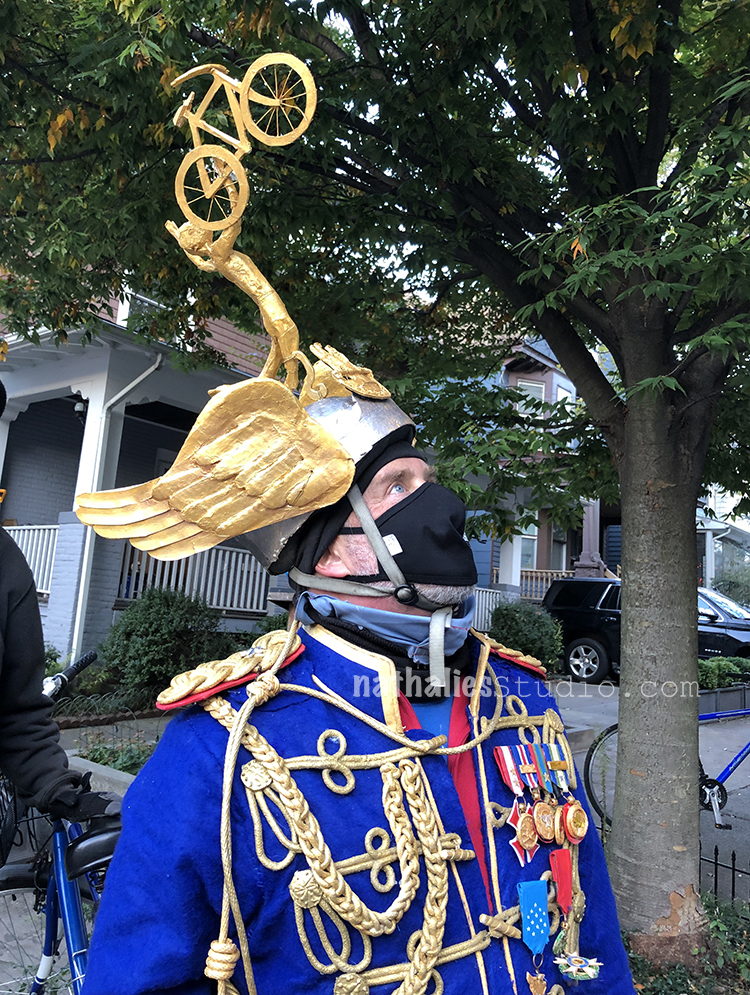 We did a Bicycle Halloween tour through the neighborhood. I loved this guy's selfmade costume!!!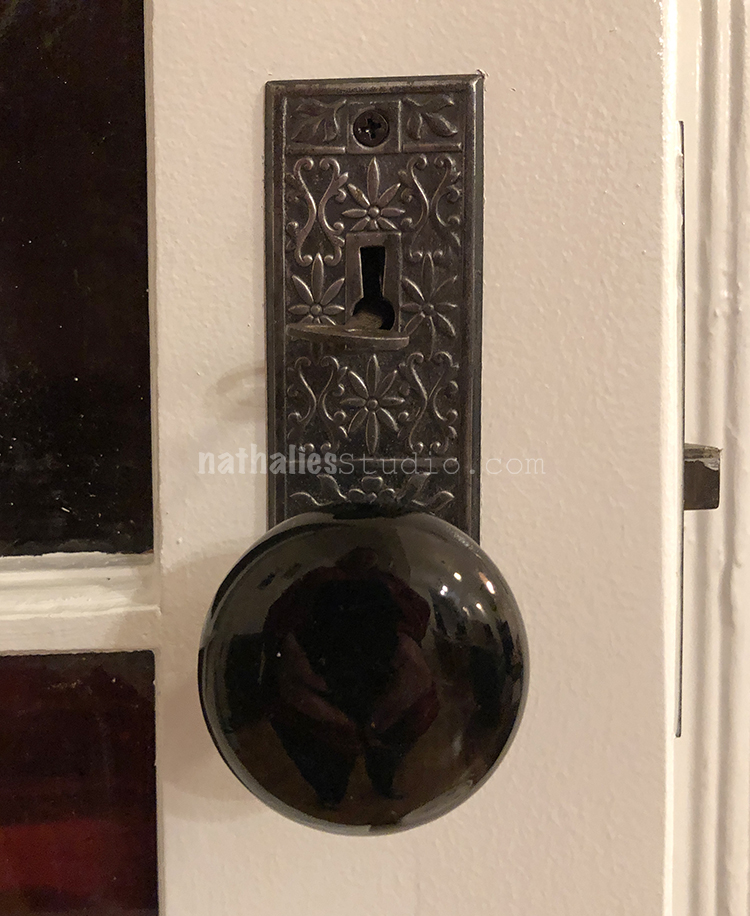 One of our wonderful neighbors gave us her orginal Eastlake door which in the same style used to grace this area in our living room. We had to buy the hardware for it and obviously I screwed up on the door handle – wrong side …and then we said …"yeah we kinda like it upside down" and also …2020. So if the house still stands in 100 years and the door is still in, they will wonder what was going on here hahahah.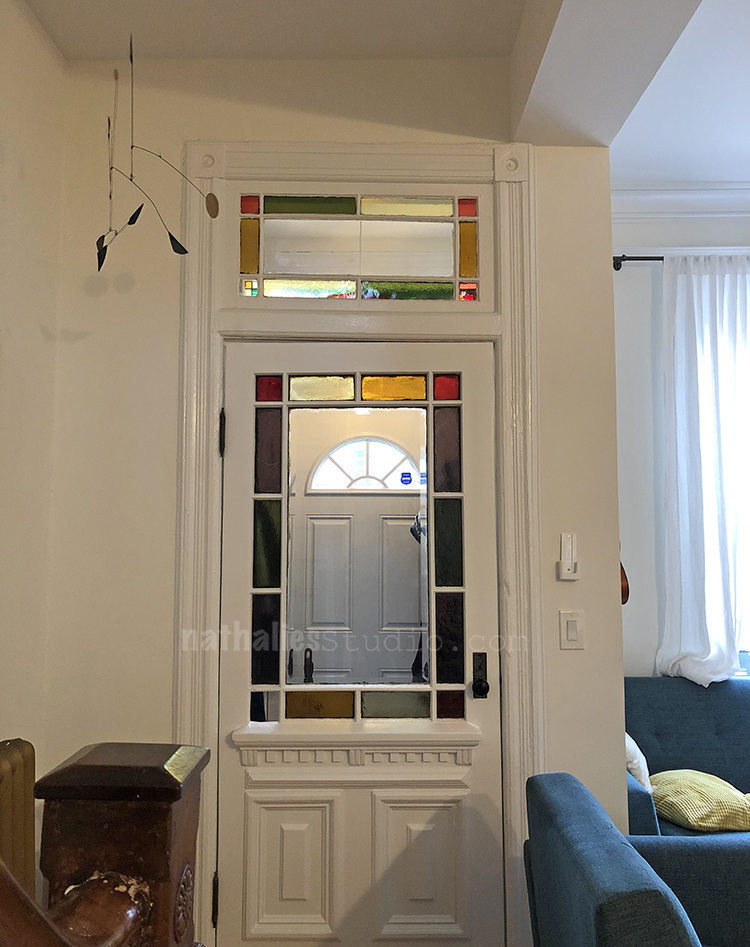 And here is the door. The transom is orginal to our house and I am soooo stoked how the door completes this. What a wonderful gift this was. Every day I walk by I am super duper happy. The vestibul you see through the glass needs an update as well – some other project and one of the stained glass panels is missing- we will have that also replaced some time.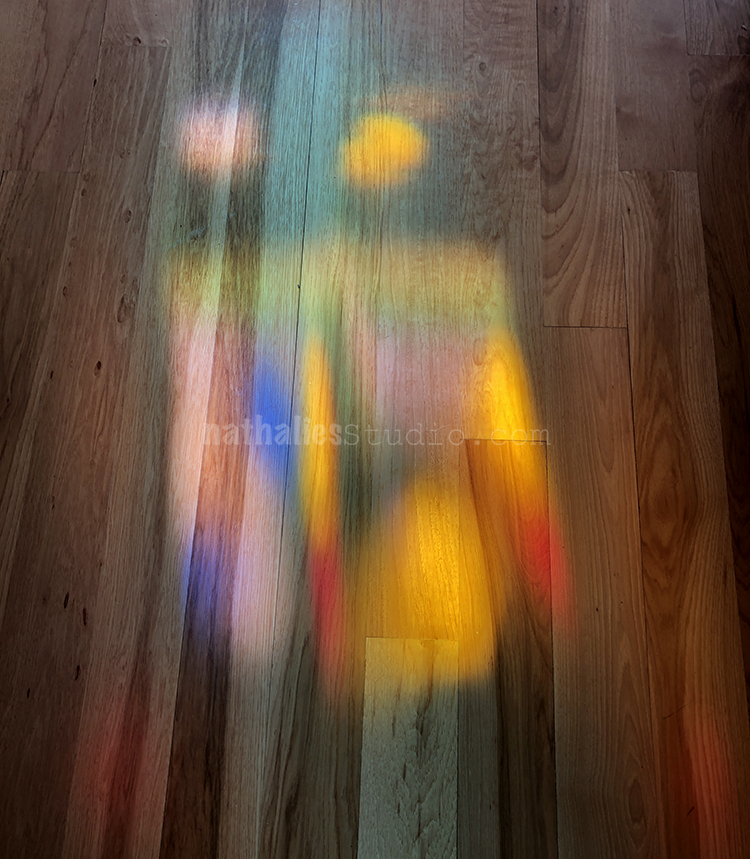 Look at the Bauhaus like stained glass light show I get now everyday on the livingroom floor- makes me want to paint this.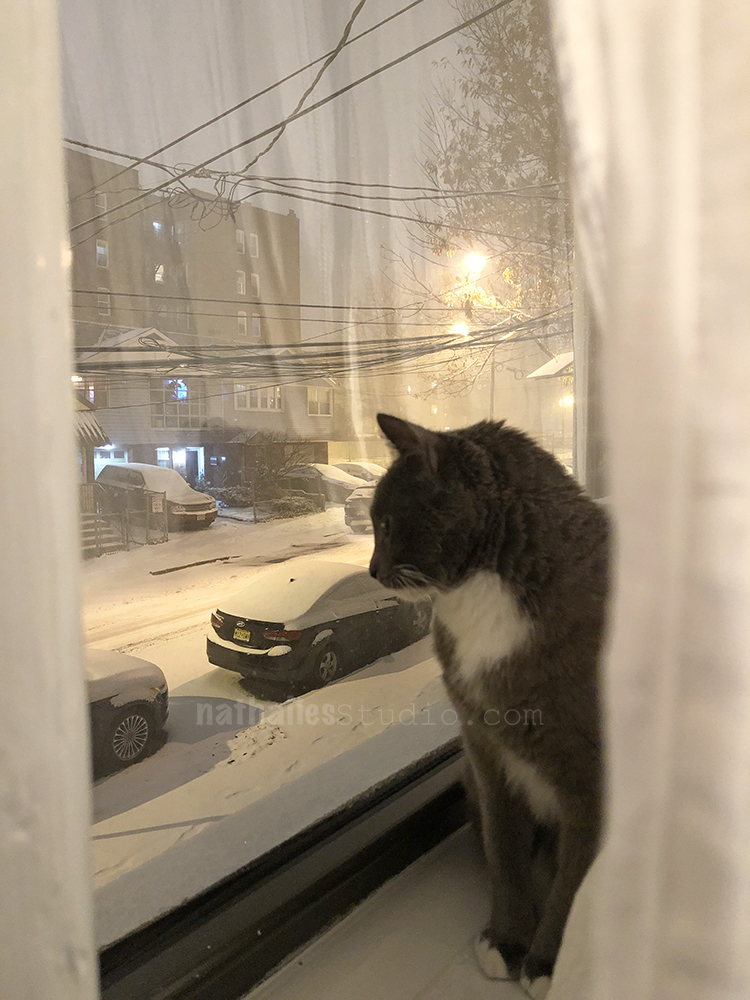 First snow storm of the winter – Pretzel was very interested in this. I love the light …the cable salad …crazy – one of the things still after 7 years in the US I shake my head at.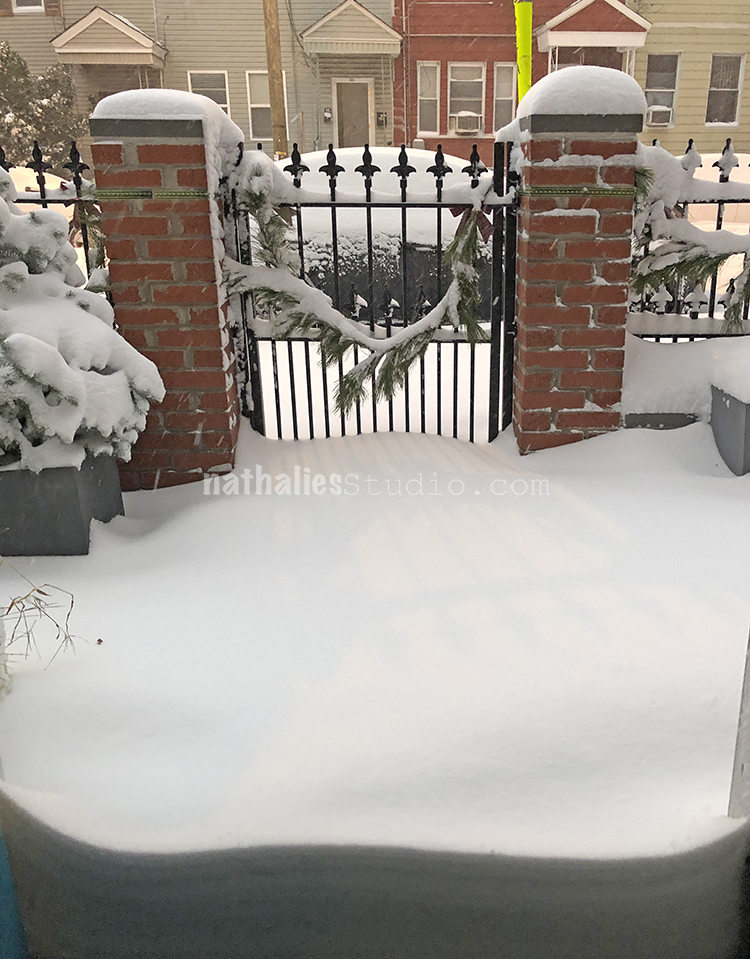 Opening the door the next morning – Never is snow more beautiful when at that stage and then …especially in a city -it goes down hill quick – LOL.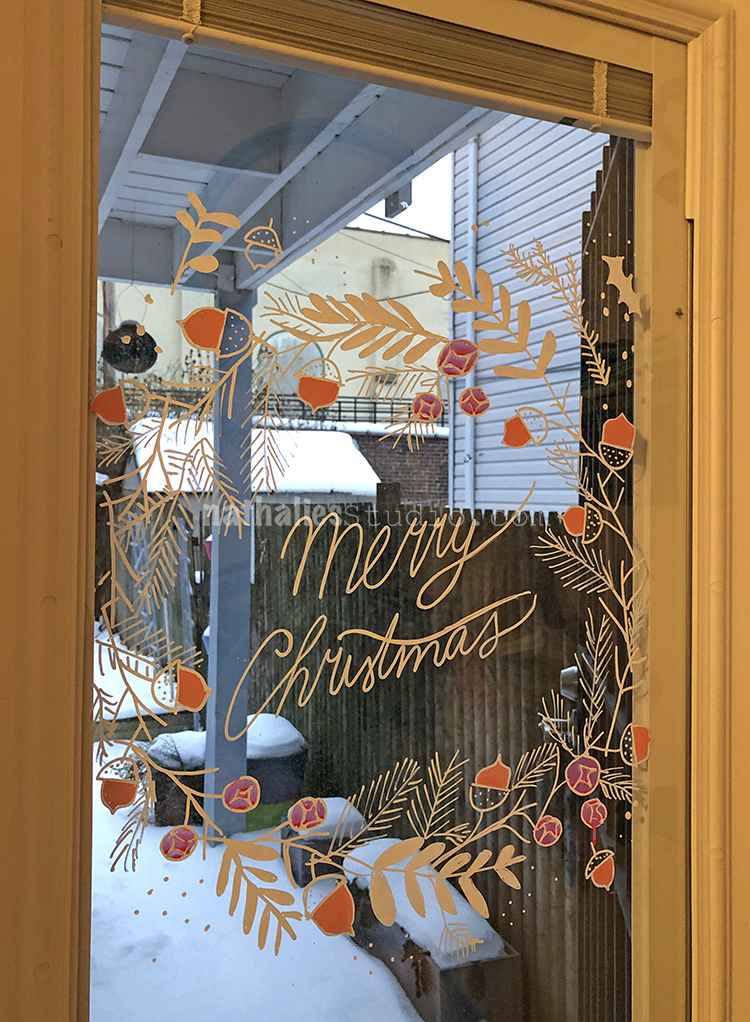 I played with a template and painting with acrylic markers on our garden door. It was super fun and I like it …but boy …it is not easy to do this through double glass hahaha- need more practice. I have some ideas for future ones …stay tuned.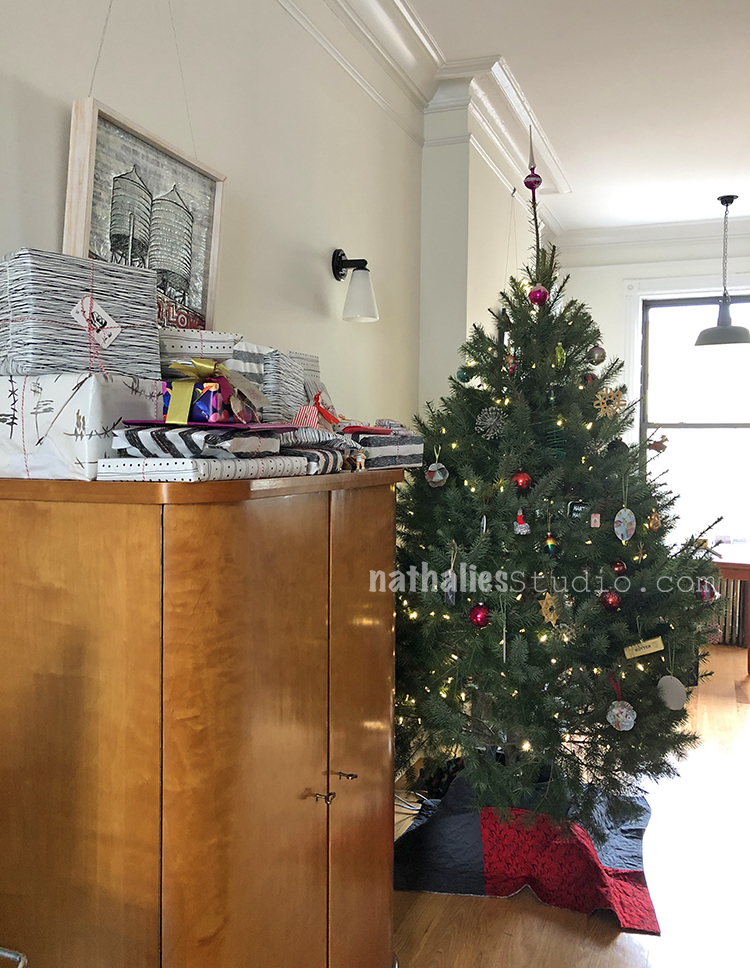 Meet Thelonious, our Christmas Tree – best tree ever- we met friends at a Christmas Tree Farm and spent a fun day outside cutting our own tree. This will be for sure a new tradition and having the opportunity to see our friends …even though it was REALLY freezing – was amazing.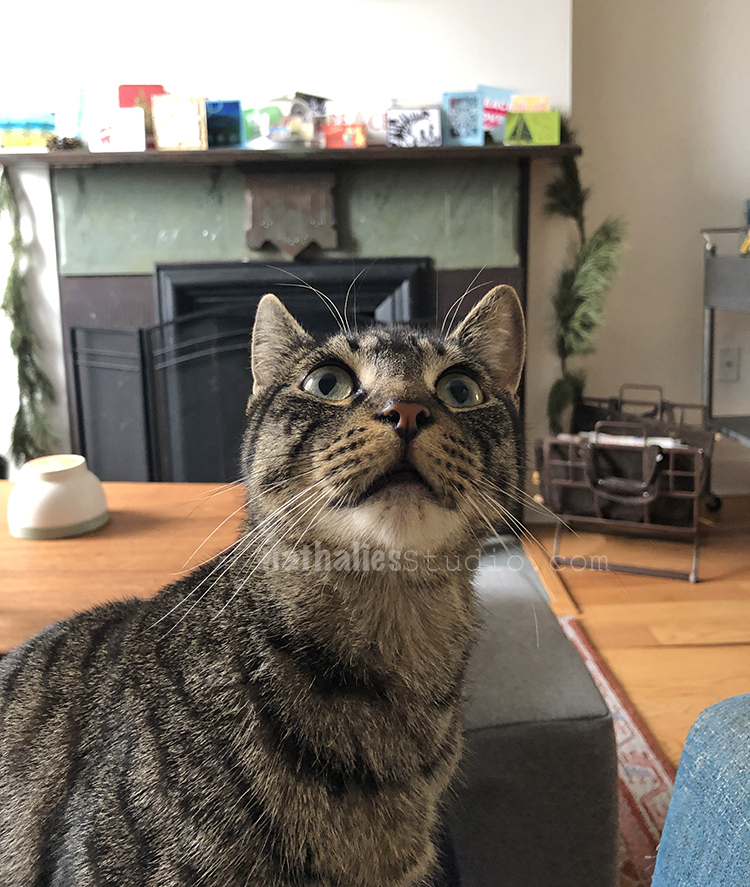 I think Mingus heard Santa – LOL. Our fireplace with some wonderful cards – all those cards made me happy.
Some festive decoration in the neighborhood. Actually goals for next year- those wreaths are so cool – and the garland looks a million bucks …versus our …kind of sad one hahaha.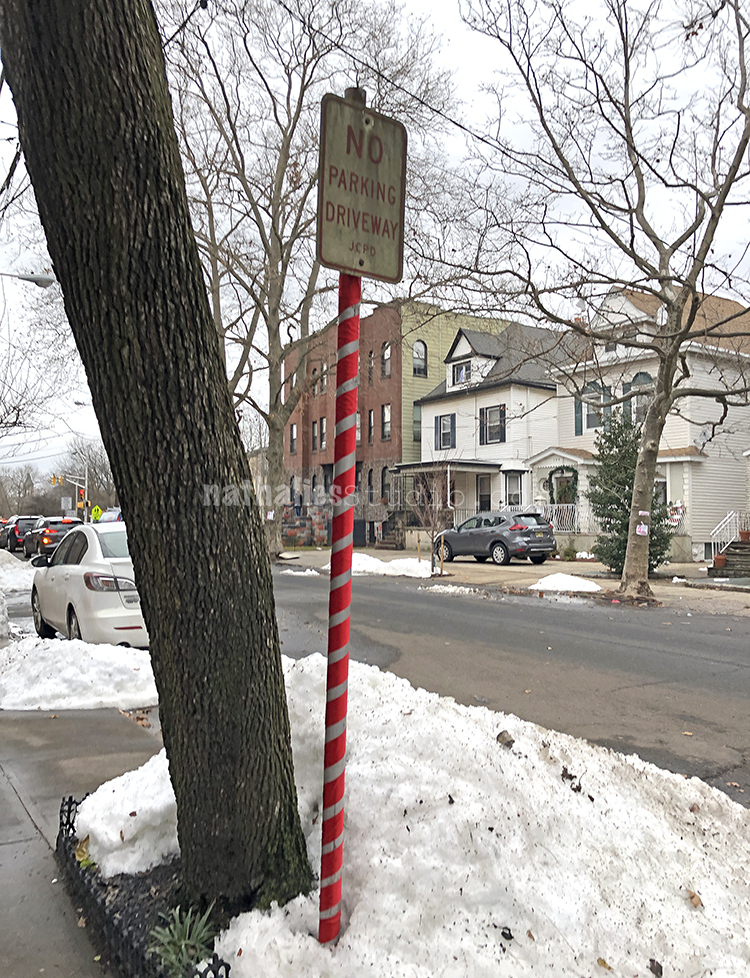 Even the No Parking Signs were festive this year!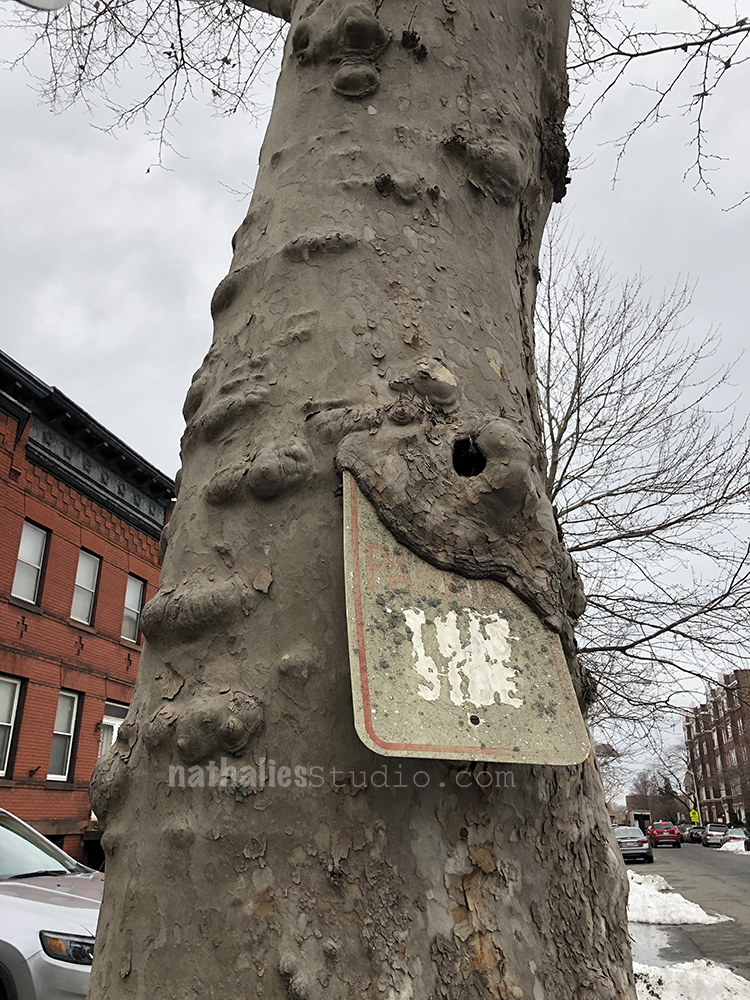 Although…this one not so much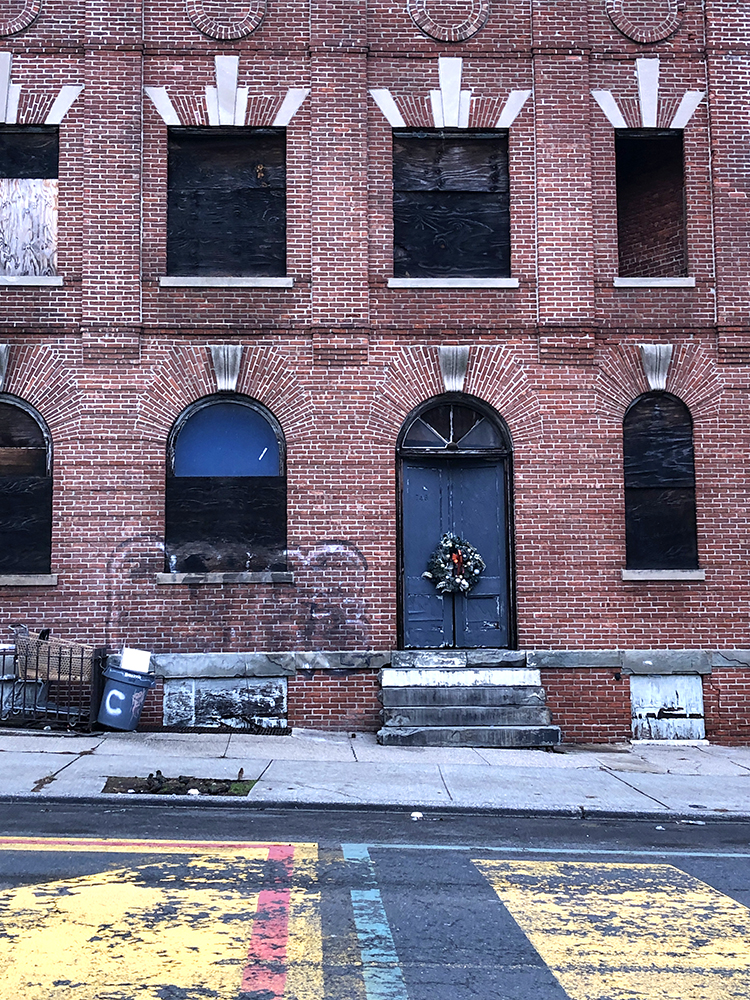 And I loved seeing this wreath put up on the door of the abandoned warehouse I love so much. It made me think of hope ..here is hope for 2021.
This year was a tough one for sure- for many of us! But I am also grateful for many things – like my father -in-law who contracted Covid19 in the hospital being well again and finally home after 7 months in the hospital and for many – even if only on zoom- wonderful hours with family and friends. I am grateful for my husband, and our dopey food stealing kitties , our home and that I was able to paint a lot this year in my studio.  I am grateful for you, my dear readers and students for all your support and your comments. It meant a lot to me this year, you kept me going and gave me purpose. I hope I have brought you a little bit of light and joy as well in 2020 and I am determined to be here for you in 2021 as well either on the blog here, in my classes or on FB in Nat's Creative Hood.
Farewell 2020 …don't let the door hit you in the face …or maybe actually why not – you deserve it ;)