Strolls through my hood get me out of my studio, they help me get unstuck and often I get inspired by what I see and get new ideas to create something. It is part of my philosophy about Artful Adventures in Mixed Media – which is the subject of my book. Here are some photos that I gathered in the last couple weeks.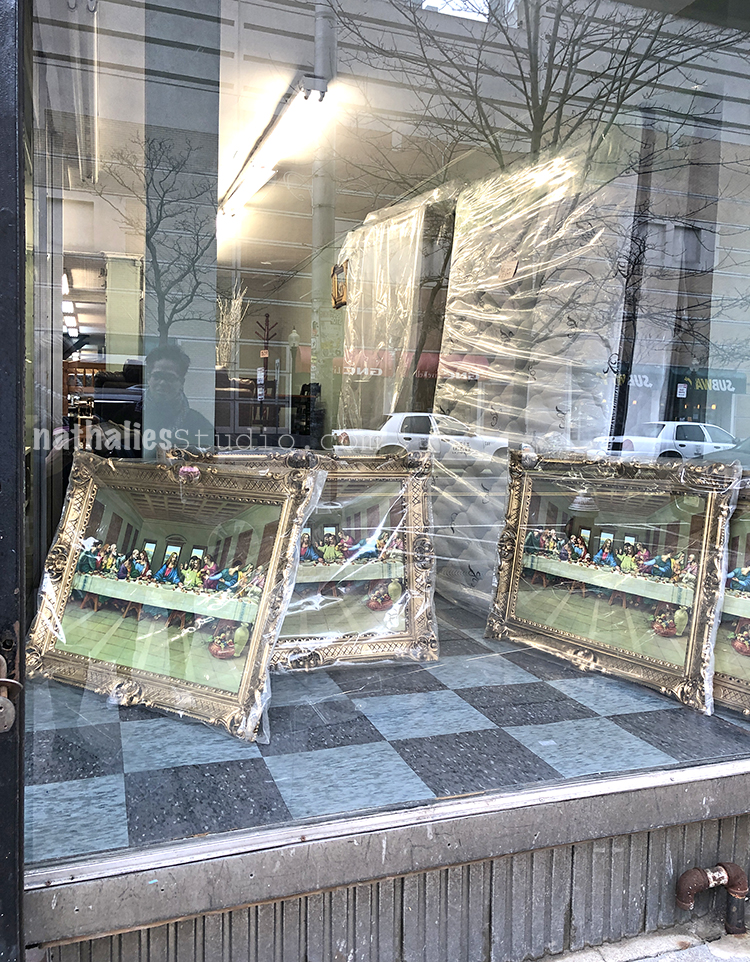 This furniture store has been having "last sale" ever since I moved here 6 1/2 years ago-but now that they sell these paintings it looks real. LOL. I am amazed by the amount of stock of this painting and have even thought of buying one …could be a good surface and the frame is fun :)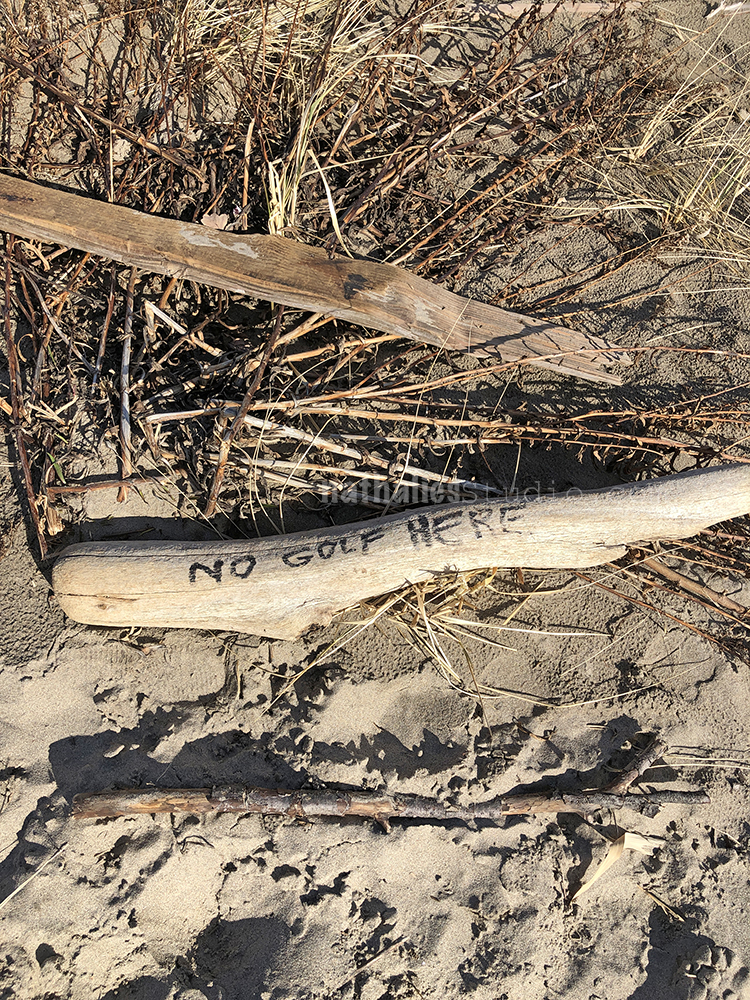 our secret beach – clear statement- we do not need a bigger golf course for the people that can afford half a million dollars annually for their membership here.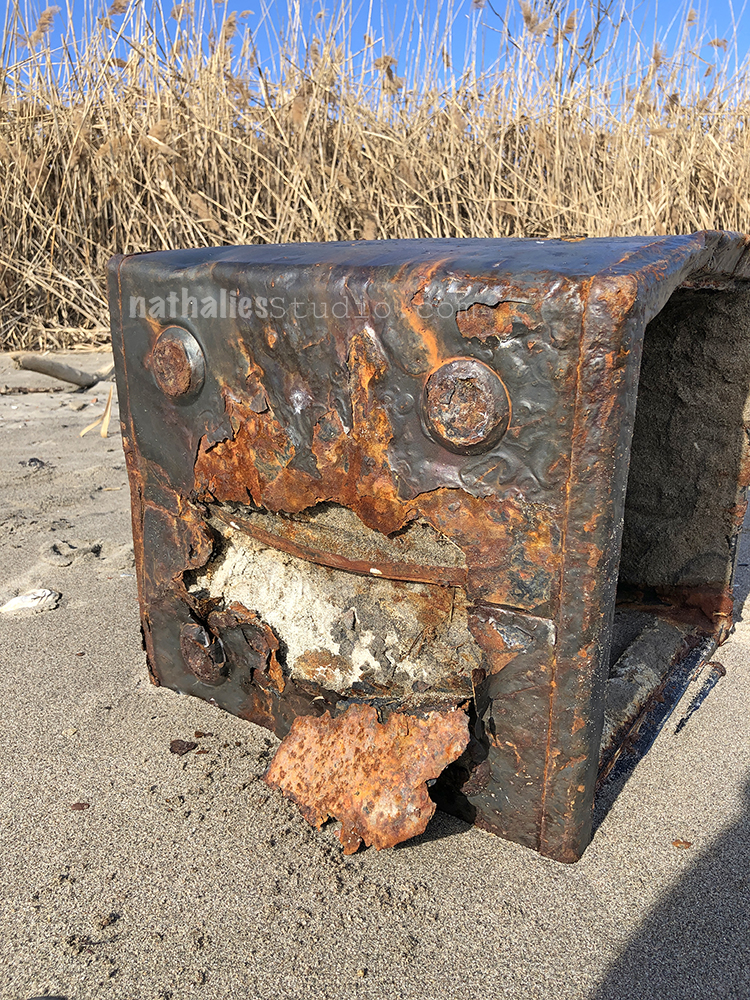 What we need are rusty boxes that make our phantasy spin …hahah- I love this one it looks like a face sticking out it's tongue.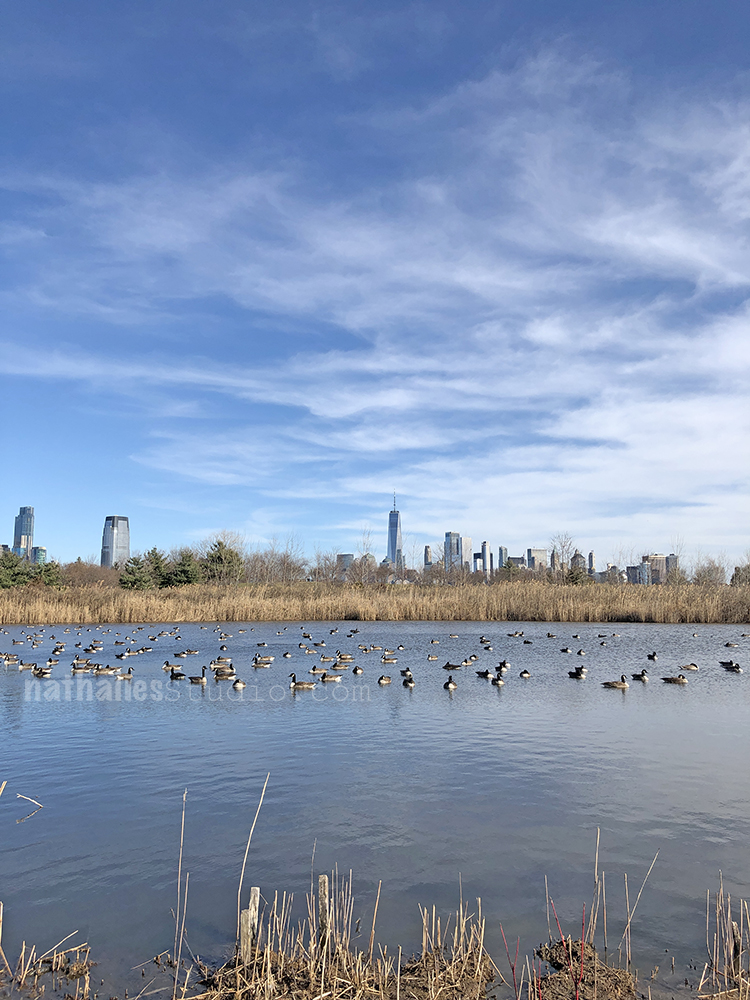 It is just so beautiful out here- I really love coming to Liberty State park with my bike-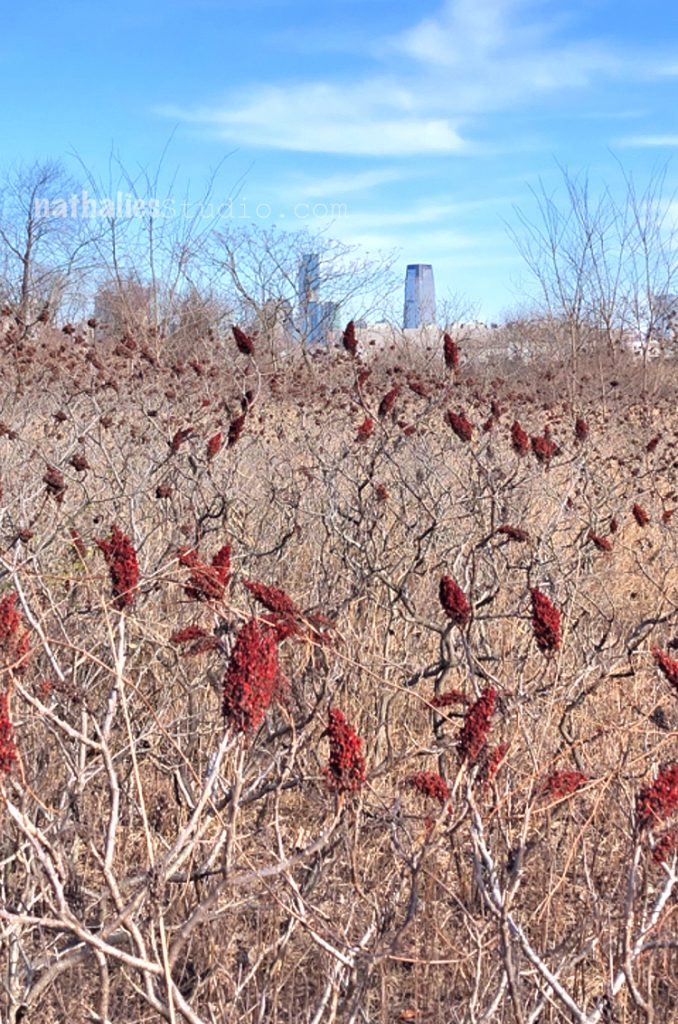 I love these red thingies (no idea what they are actually called)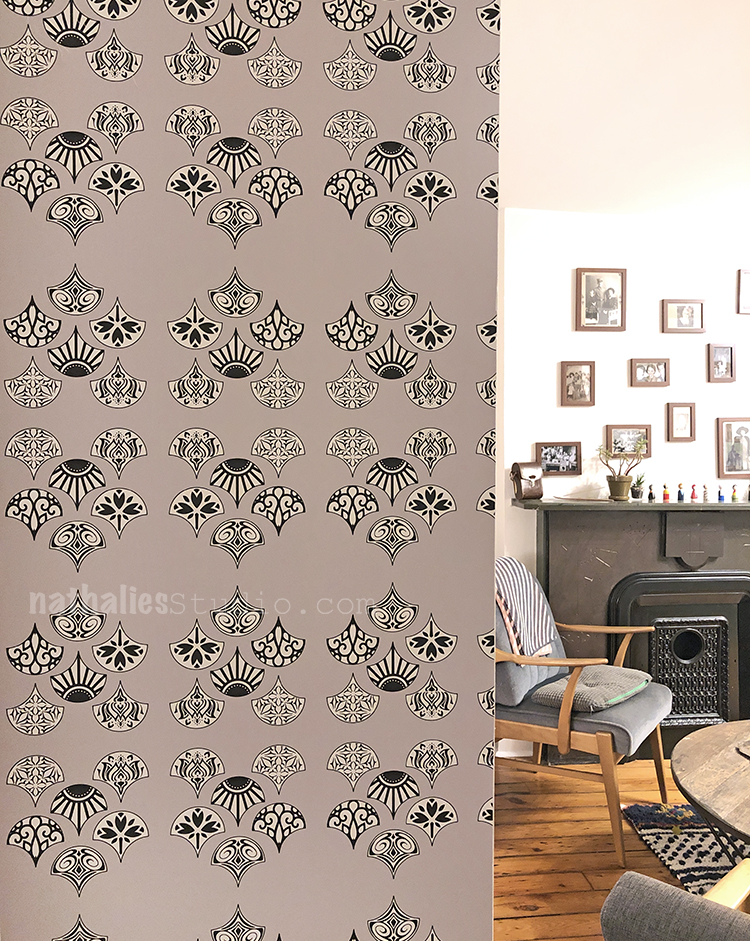 I had some wallpaper made with my fan designs – which I really love. The one on top is at the entrance wall to my studio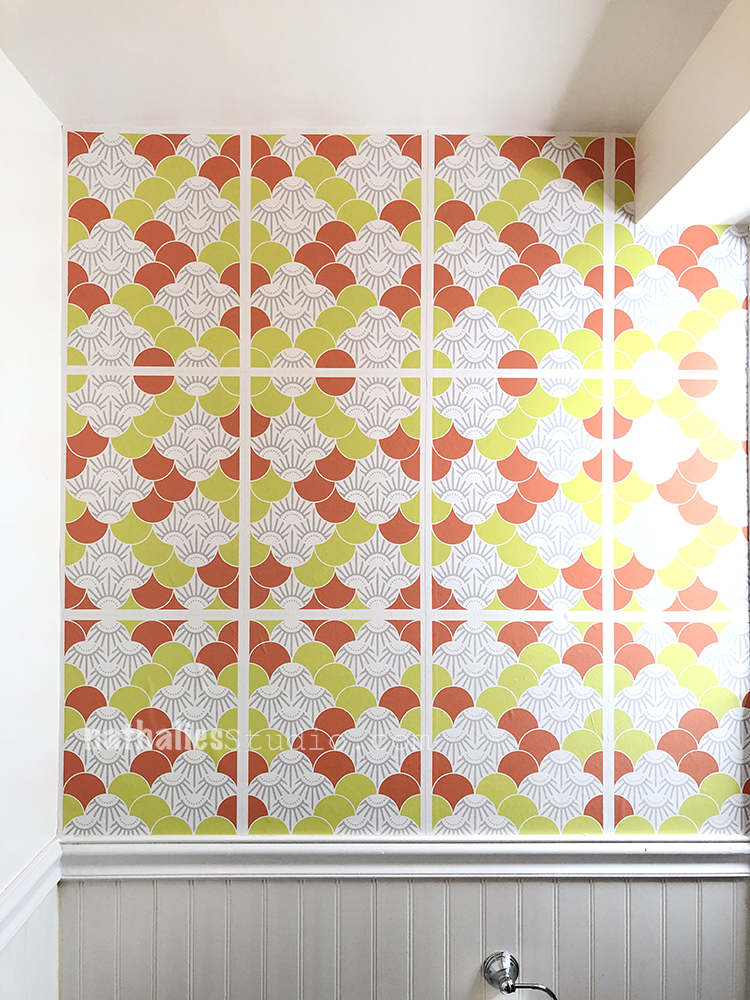 And this one is one a wall in my studio bathroom – We didn't renovate the bathrooms yet – that has to wait for some other time when we are recovered from our initial renovation but this was a cheapish way to oomph it up for now a little bit.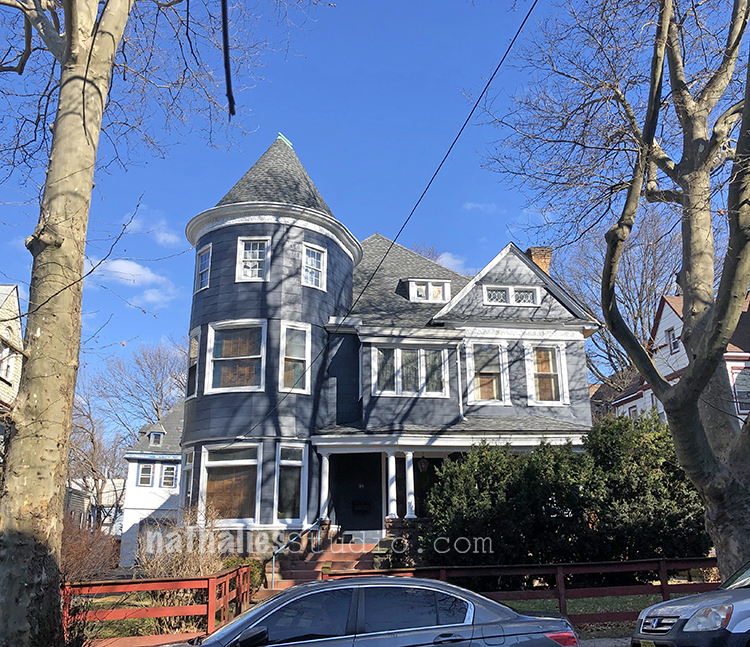 I am so happy to see this house in my neighborhood being renovated- This house was on the market many years ago and it was in the saddest state you can imagine ( I am sure i snapped a picture but couldn't find it) and now it is back to it's glory!!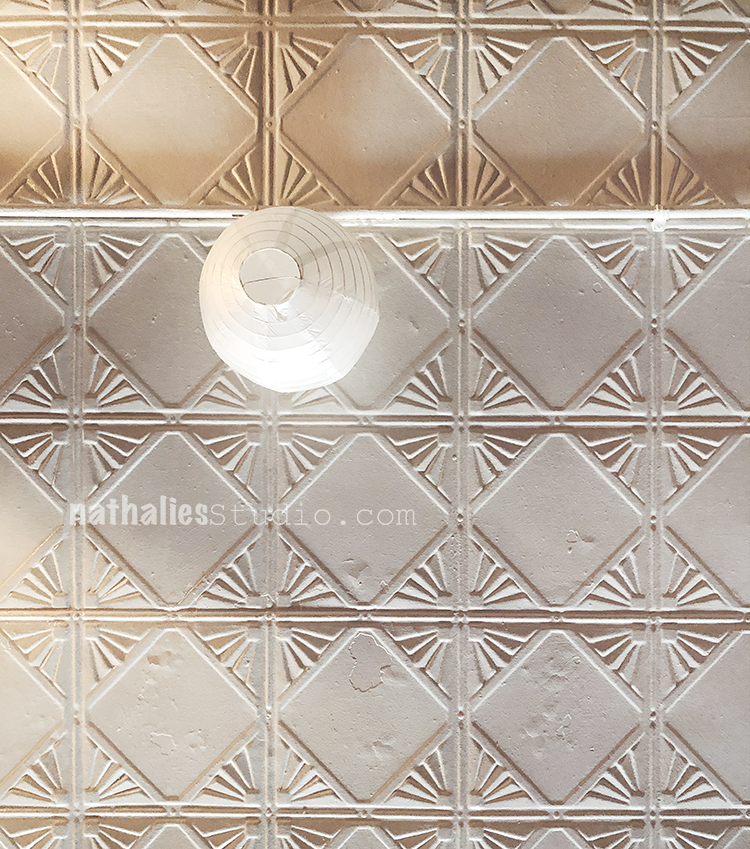 Love the beautiful ceilings you find all over the neighborhood stores.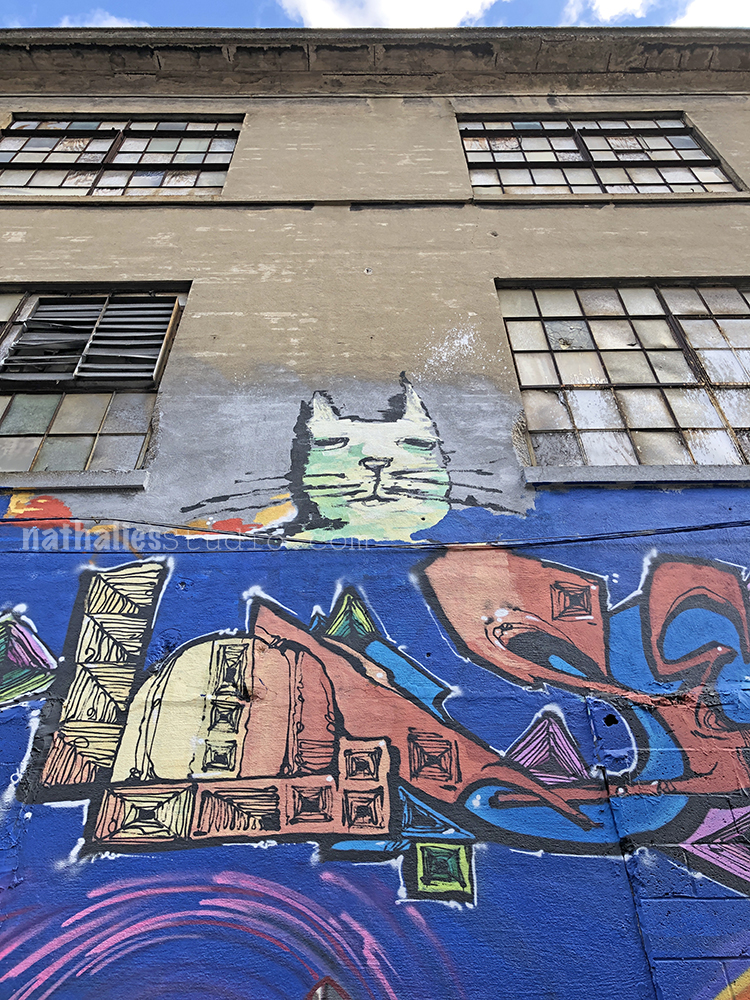 Fun Mural with cat :)
Hope you enjoyed this little stroll – let's see what I discover for next month :)