Time for a Stroll Through the Hood . Strolls through my hood get me out of my studio, they help me unstuck and often I get inspired by what I see and to get new ideas to create something. It is part of my philosophy about Artful Adventures in Mixed Media – which is the subject of my book. Here are some photos that I gathered in the last couple weeks.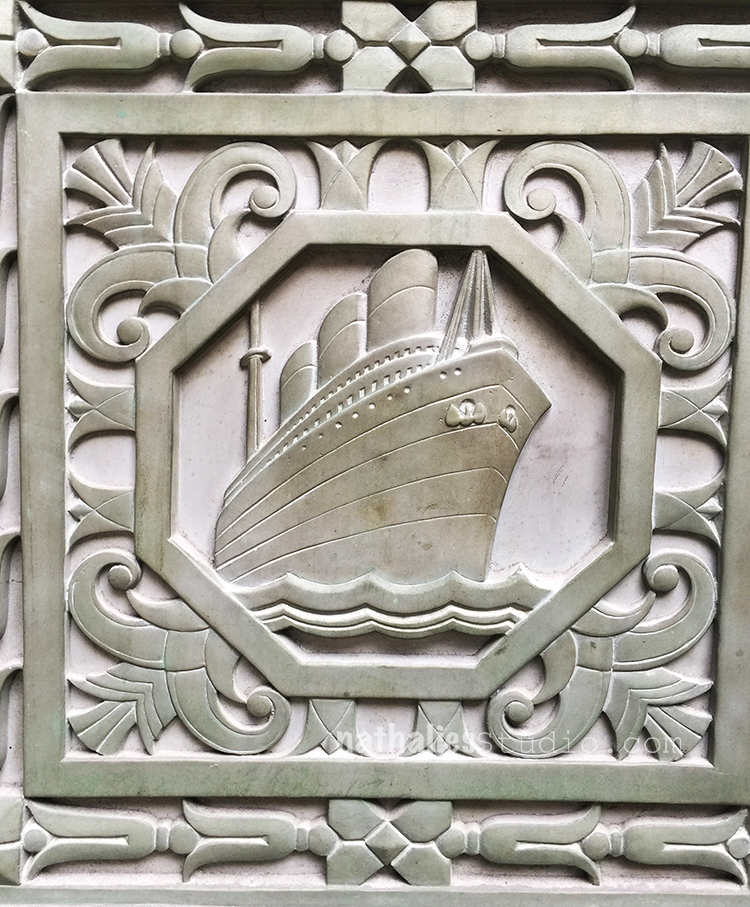 Pretty cold her most of the days for strolling but still have some seen some fun stuff. The picture above shows part of a door I saw in Lower Manhattan -it is so cool!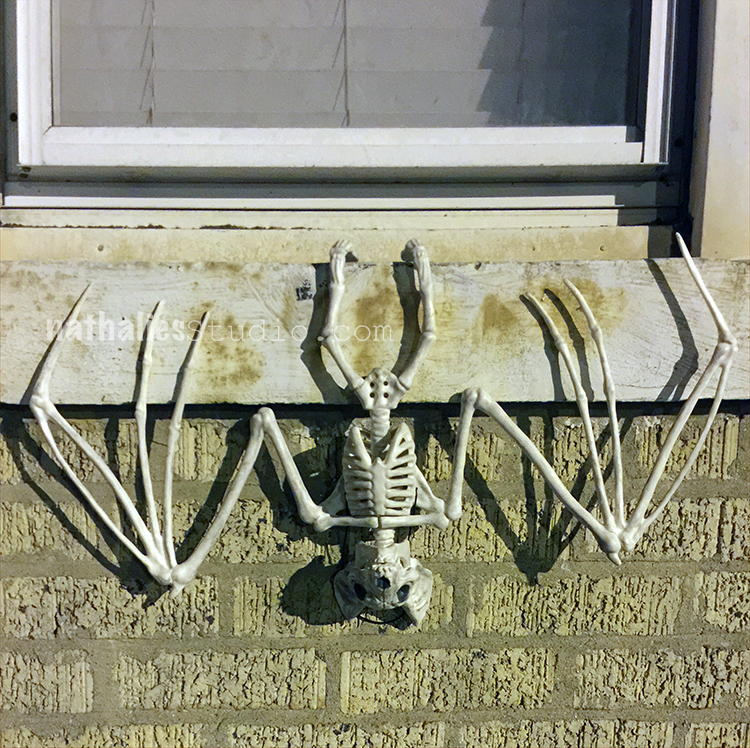 If you remember Ken-No-More – the pumpkin I showed in one of my former strolls this fellow has replaced Ken on a neighboring window. I start to think the guys in that house have a really fun humor :)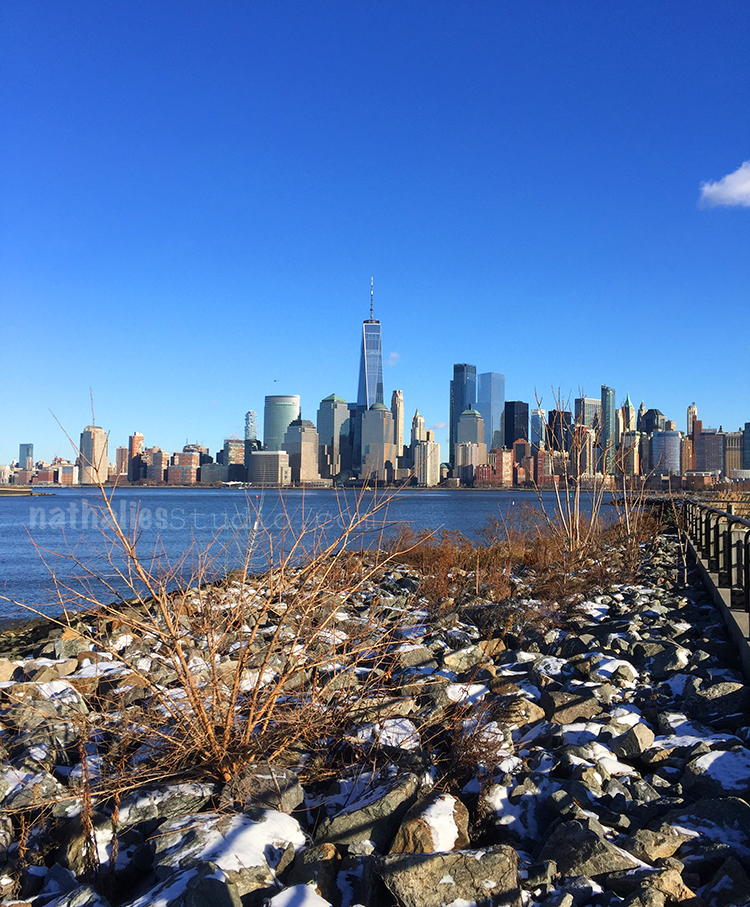 On New Year's Day my husband and I walked down the Liberty State Park- booooyy it soo cold and nobody was out there- but it was a beautiful walk. Never getting tired of the view of the city from the park.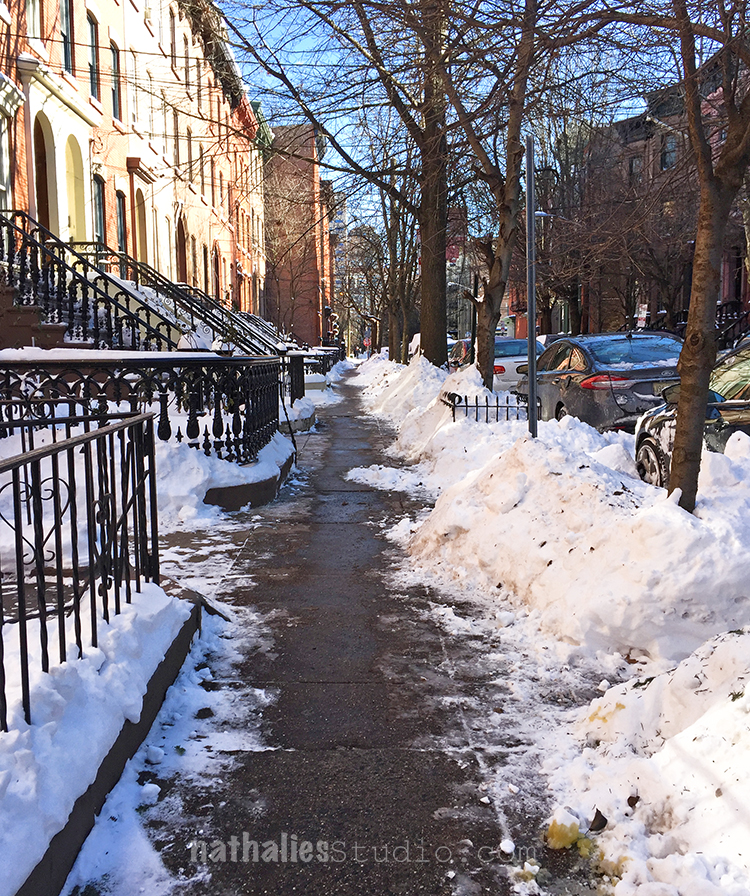 Not all glory and shine the day after a snow day – pretty hard to cross the street as a pedestrian btw – and yeah …you see right …some snow is yellow ;)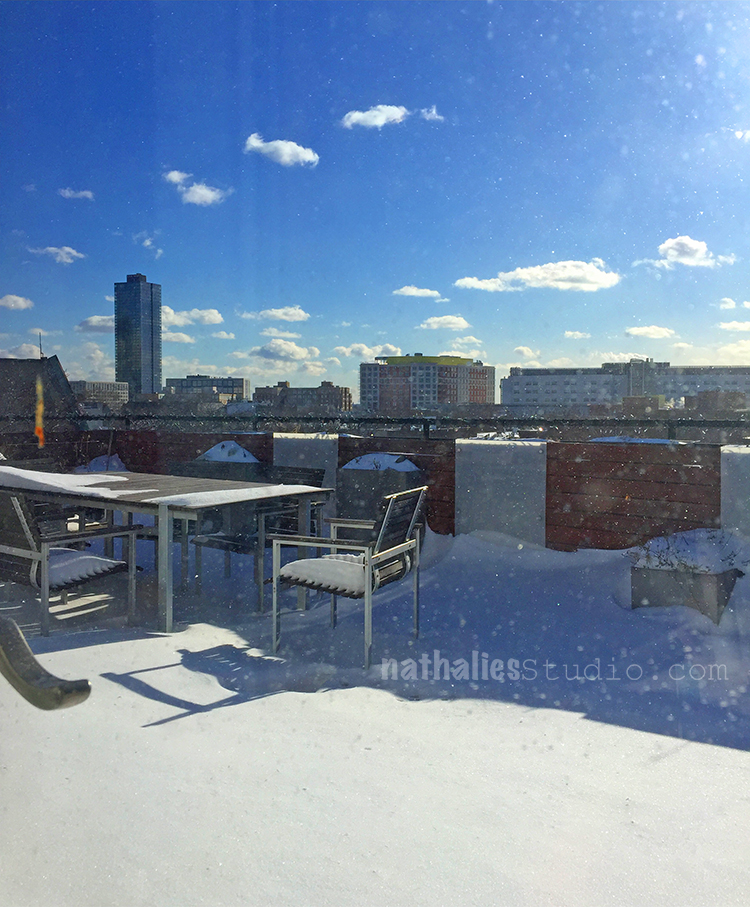 but the view from my studio window was quite nice – I love the untouched snow blanket.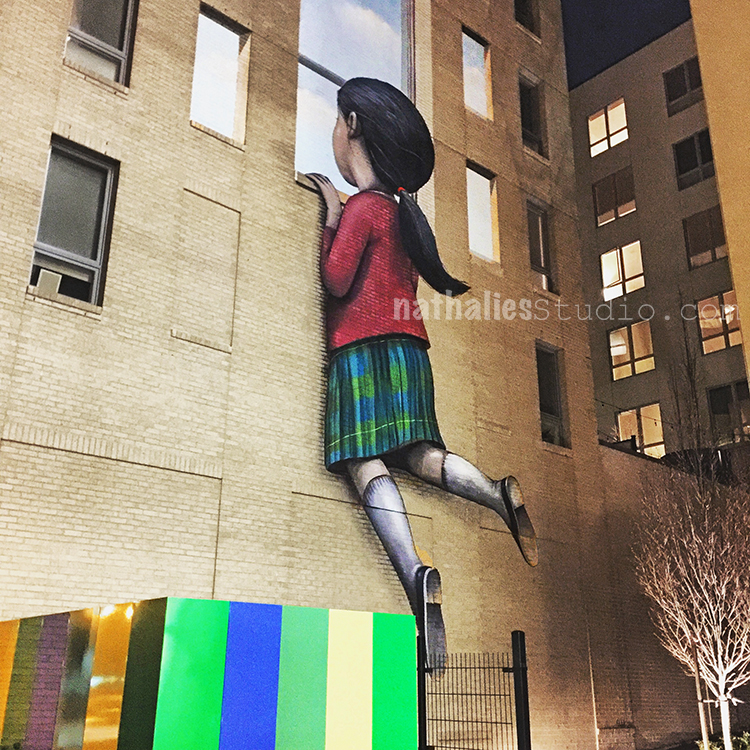 I saw the mural above by Seth Globepainter on my way to my art class – I cannot believe I have missed it so far- I guess I haven't been a while in that particular area of my hood. Love this so much!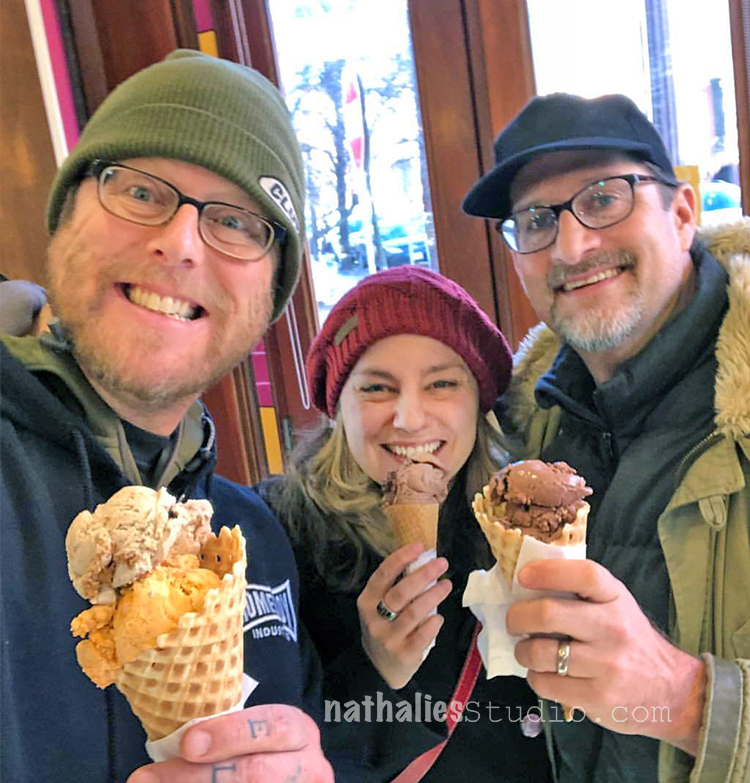 And here we are with a friend eating the first ice cream of the year …it really was a bit too cold- but the guys wanted to do it- so why not ;)
I hope you enjoyed this little cold stroll -see you next month – I hope you will join me on my February Stroll.