January climbed up in my ranking from least favorite month to one of my favorite months – and the reason is Creative JumpStart. So much fun in the class if yet lots of work. A Stroll through the hood though helps to clear my head and get new ideas. I do have to admit though that the later it gets in January, the more frigid and hard those strolls are in the cold (writing this as it is -12C/10 F) Strolls through my hood get me out of my studio, they help me unstuck and often I get inspired by what I see and to get new ideas to create something. It is part of my philosophy about Artful Adventures in Mixed Media – which is the subject of my book. Here are some photos that I gathered in the last couple weeks.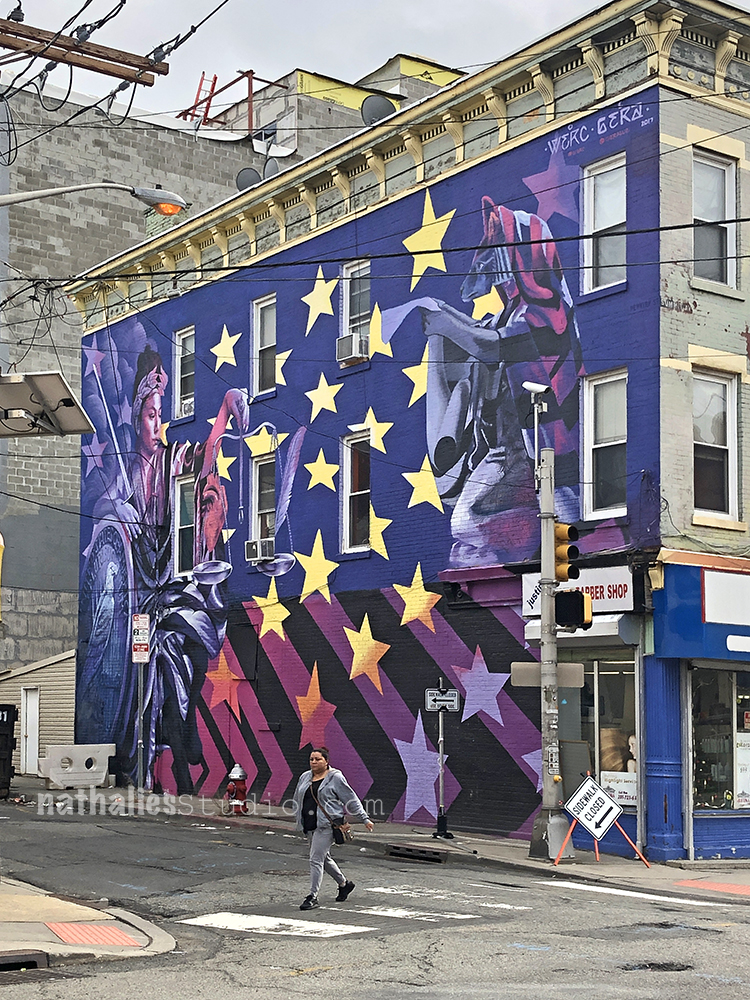 On our search for a house we have branched out to some other areas in the city and it is fun to discover new murals -this one is pretty cool- love the colors and design. (and yes that was a warmer day)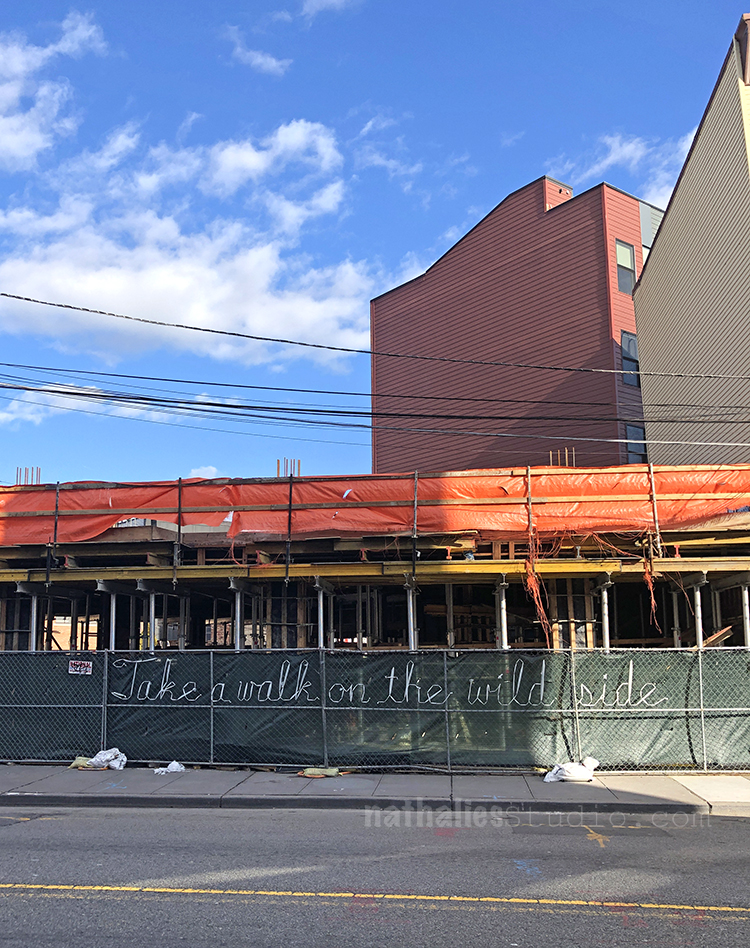 YESSSS- Love it :) Fence art – I assume by Norman Kirby again. Love the ribbon writing and where it is located.
Look at this wallpaper – oh my!!!!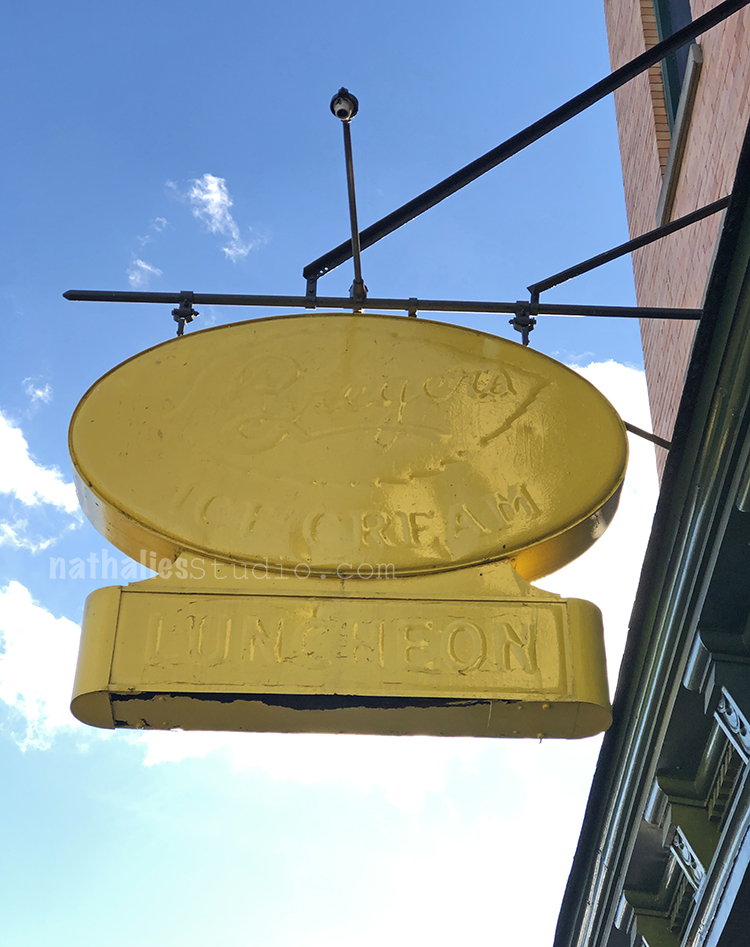 Look at this cool old sign – painted a million times I guess. Love the yellow. The store belonging to the sign is empty but something is happening in there- so I really hope they will keep this cool sign.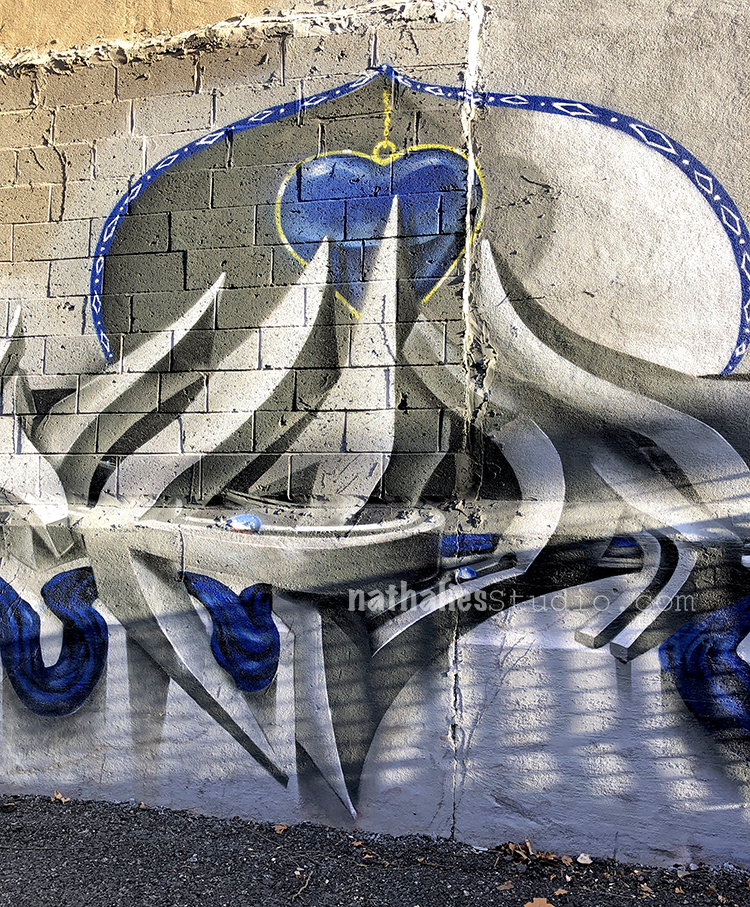 some graffiti  – love the shading – what a great dimensional effect.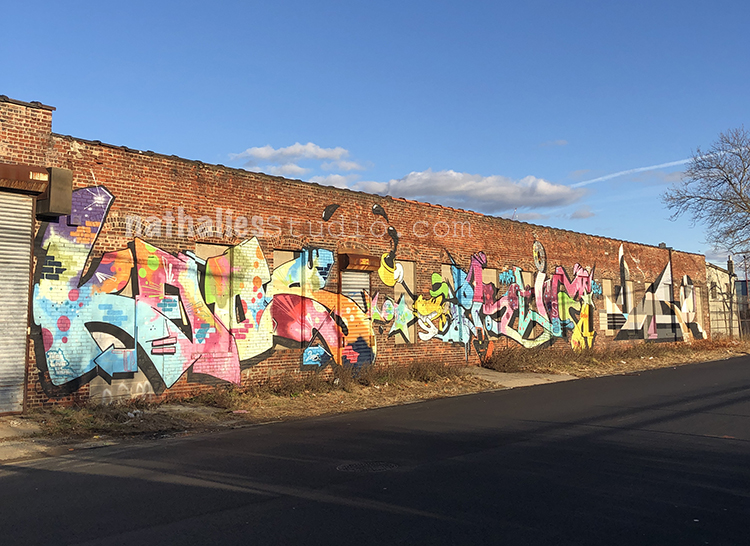 And awweee yummie colorful lettering!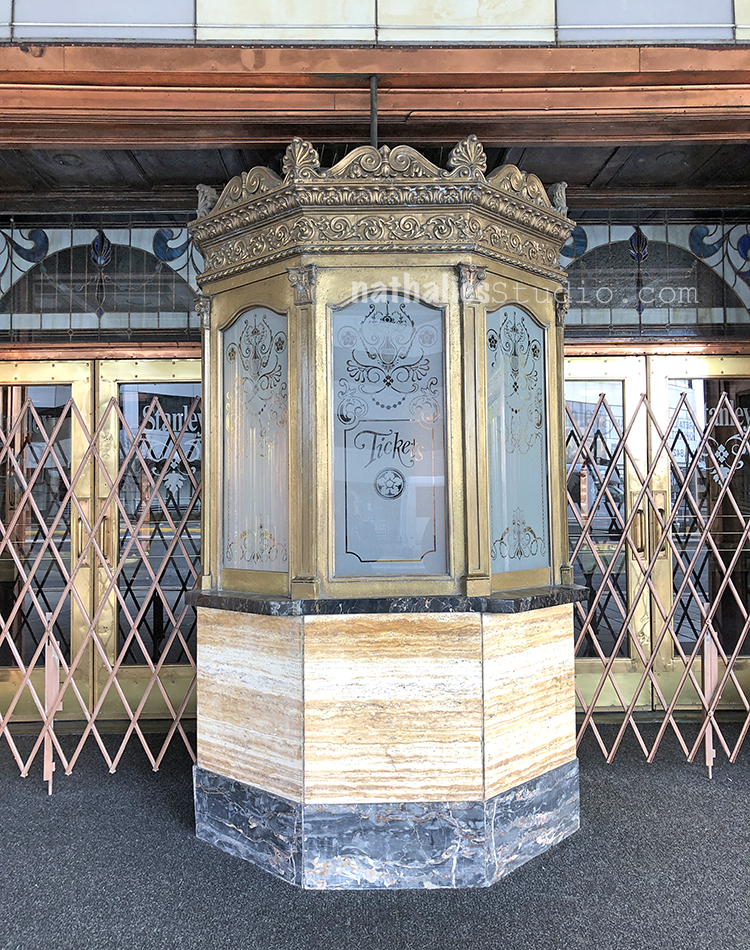 The old Stanley Theater – love those ticket booths – and such an interesting mix of texture and materials all around.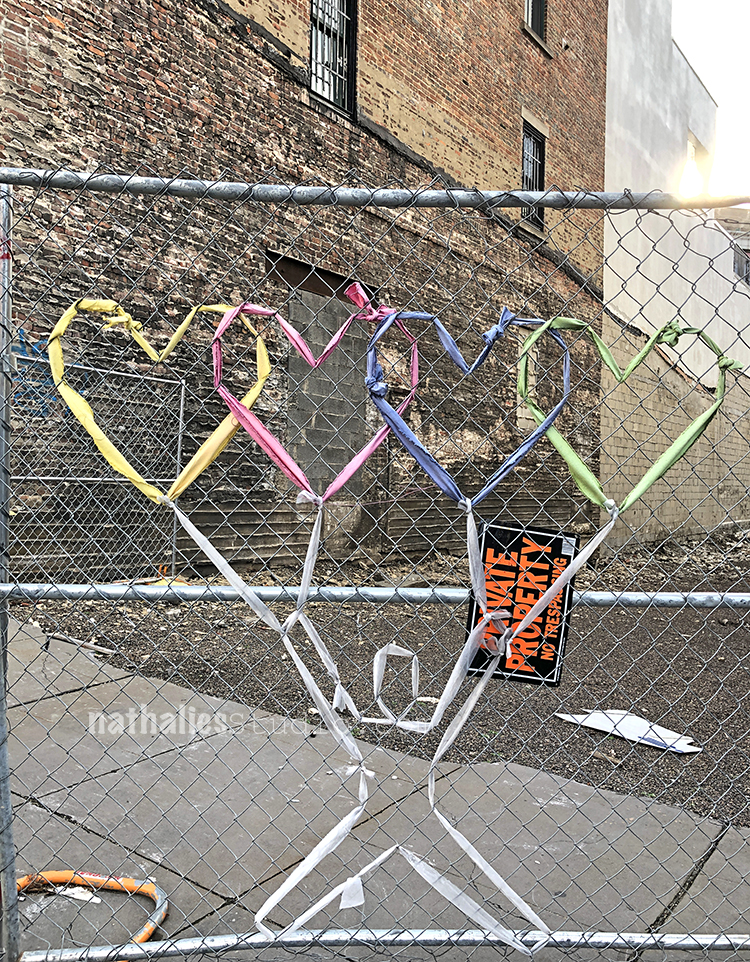 More fence art- how cute is that?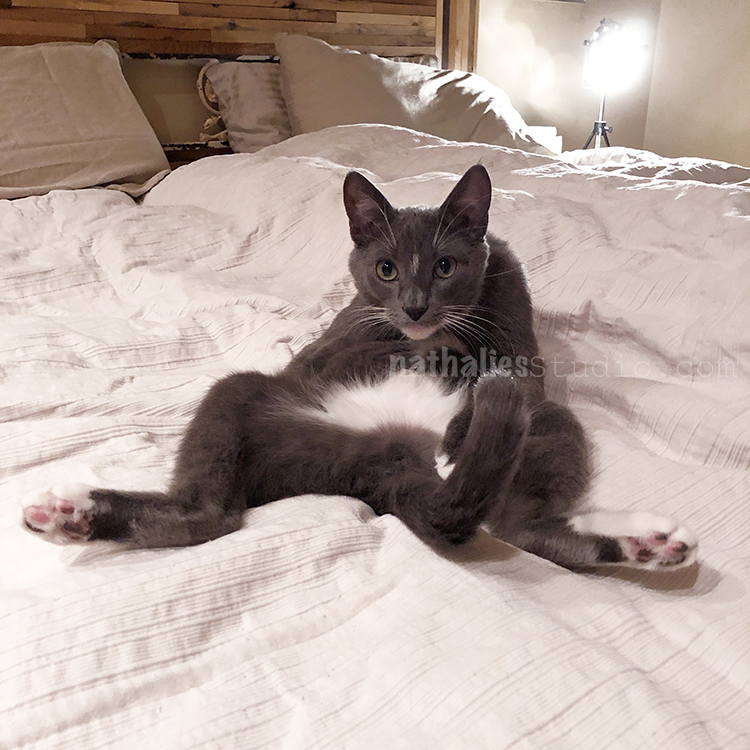 And I am sorry but this was just too funny to pass up …this is what I have to deal with every day at home …no wonder I need to get out hahahahaha- Cuteness- Weirdo- Overload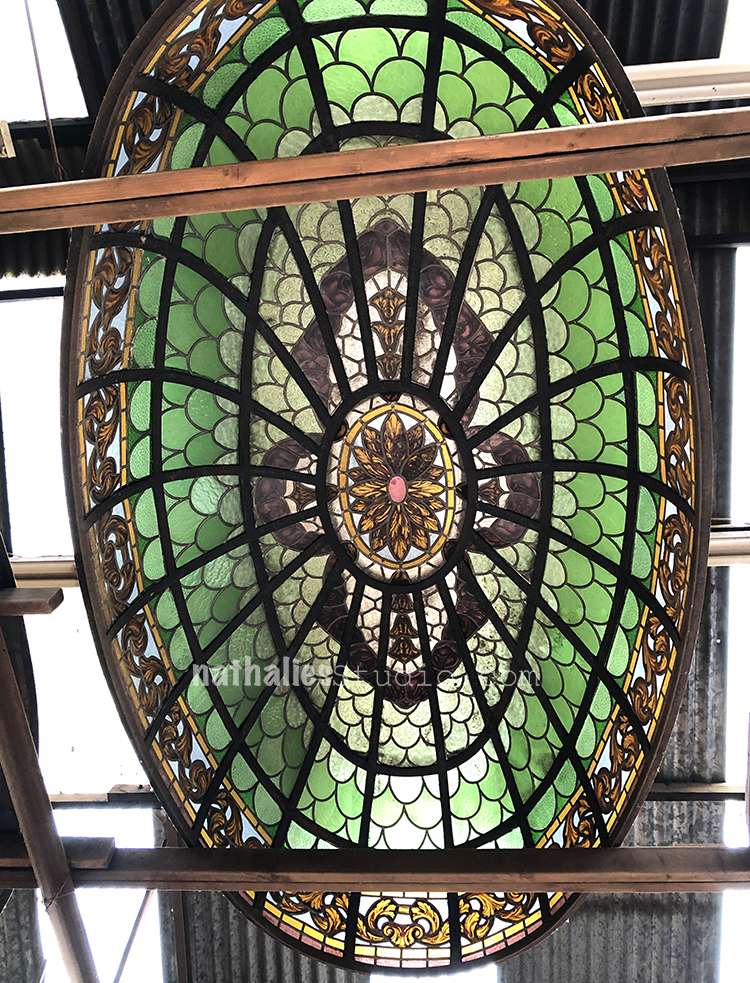 We also went to an architectural salvage place- OMG – those stain glass skylights? I want one- hahahah- for 25,000 Dollars one can be mine …sigh …But pretty amazing!!!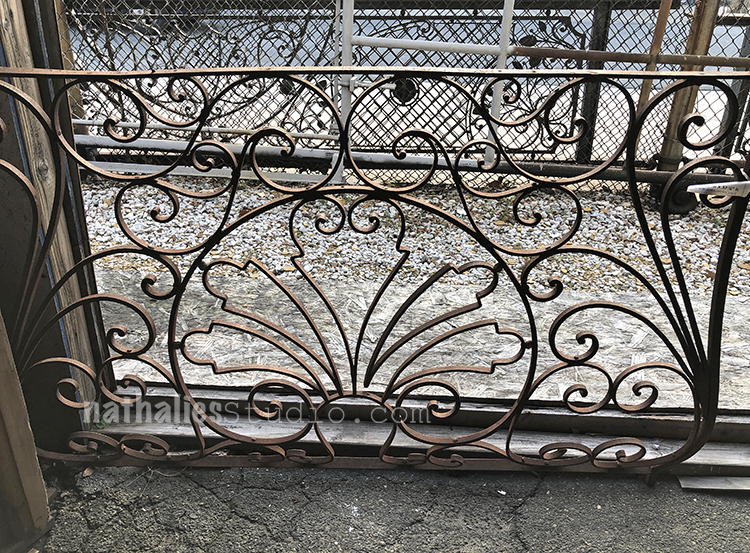 As well as this iron cast fence- I could have spent hours there …but it was soooo cold.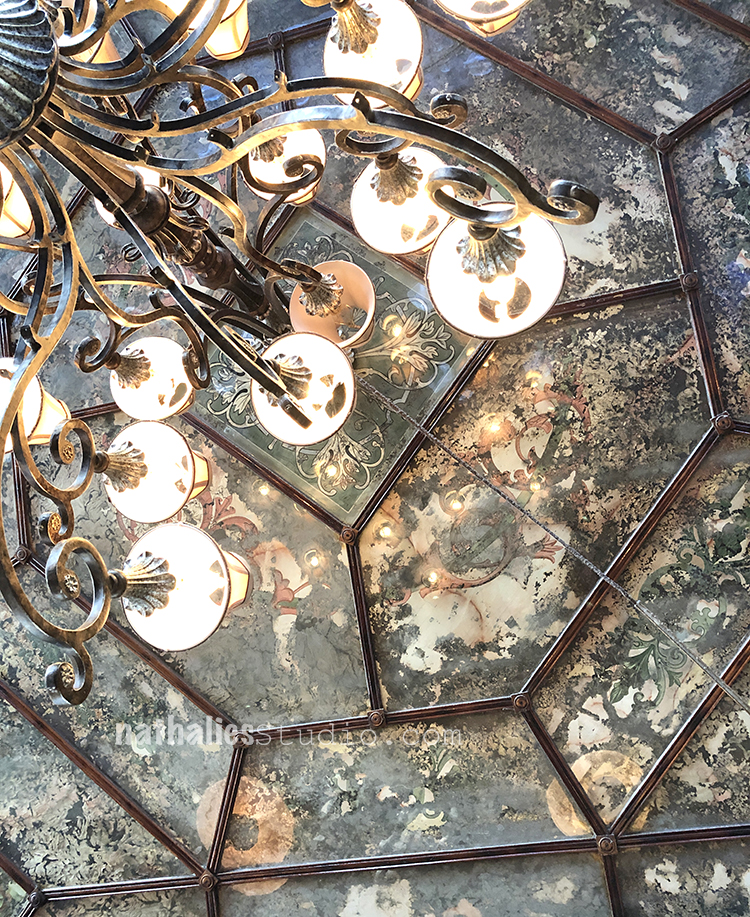 This ceiling in a cafe my friends and I went for lunch was just so interesting – with its texture, color and pattern. It is a reverse painted glass ceiling and because of a fire on the upper floors in the beginning of the last century some of the fire fighting water ran down to the ceiling damaging some of the painted areas which make for this texture now. This gave me an idea for a project I want to do  – I hope to share soon. Actually I am going to do this as soon as I finish this blog post :)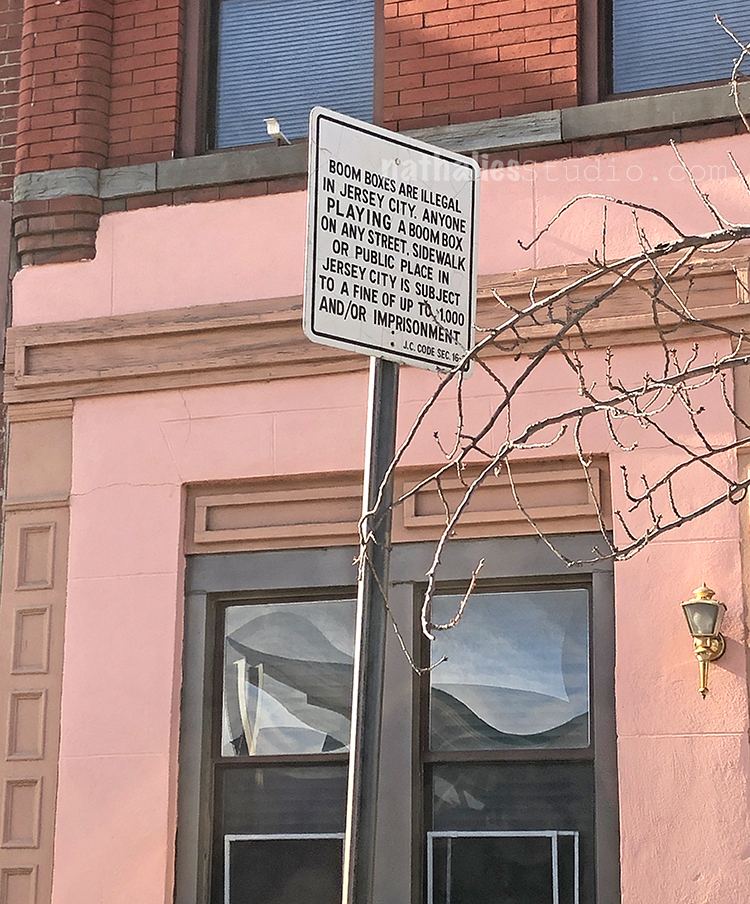 This sign in an area near the Holland Tunnel in a kind of forgotten area of the city always cracks me up…or maybe it is also a bit sad…as if nothing ever happened here again past the 80s. Anyone still owns a boom box????
I hope you enjoyed this stroll through the hood and I hope you join me in February again :) Have a fantastic week