Strolls through my hood get me out of my studio, they help me get unstuck and often I get inspired by what I see and get new ideas to create something. It is part of my philosophy about Artful Adventures in Mixed Media – which is the subject of my book. Here are some photos that I gathered in the last couple weeks.
Puzzling – was it a window and then covered up? And then there are elements missing …I like it :)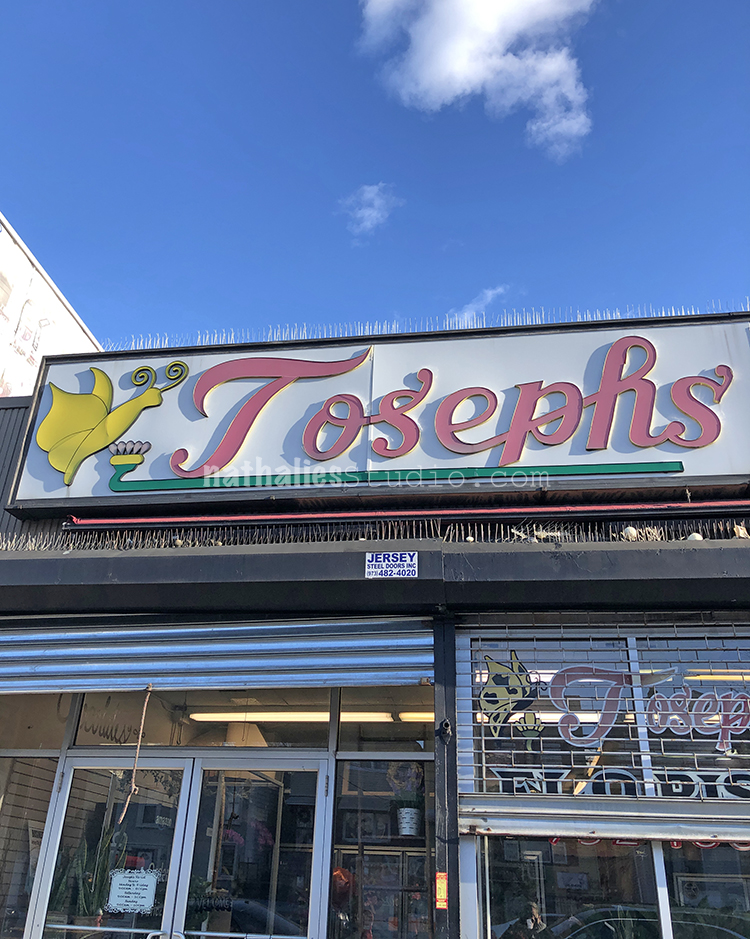 I love the sign – the font and the butterfly – for this flower store.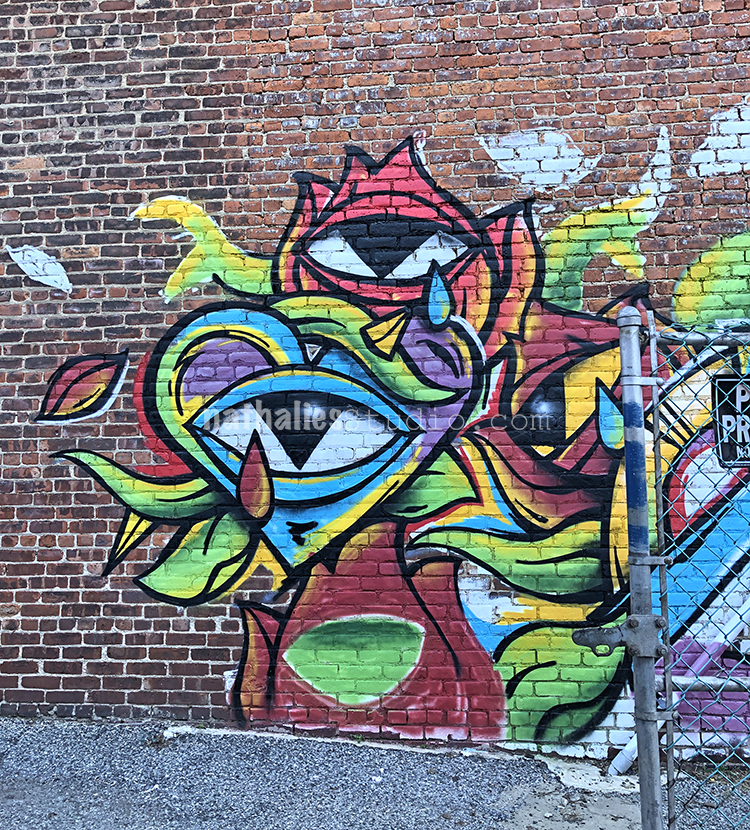 I am always intrigued by bright colors on brick ad I love those big eyes.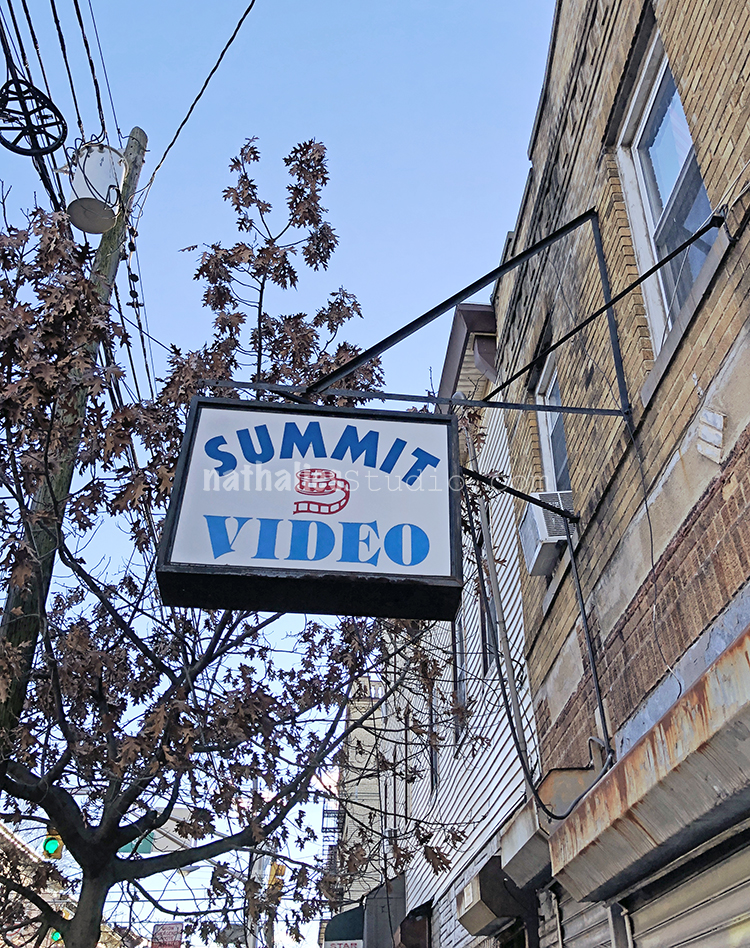 Def. a sign from a while ago.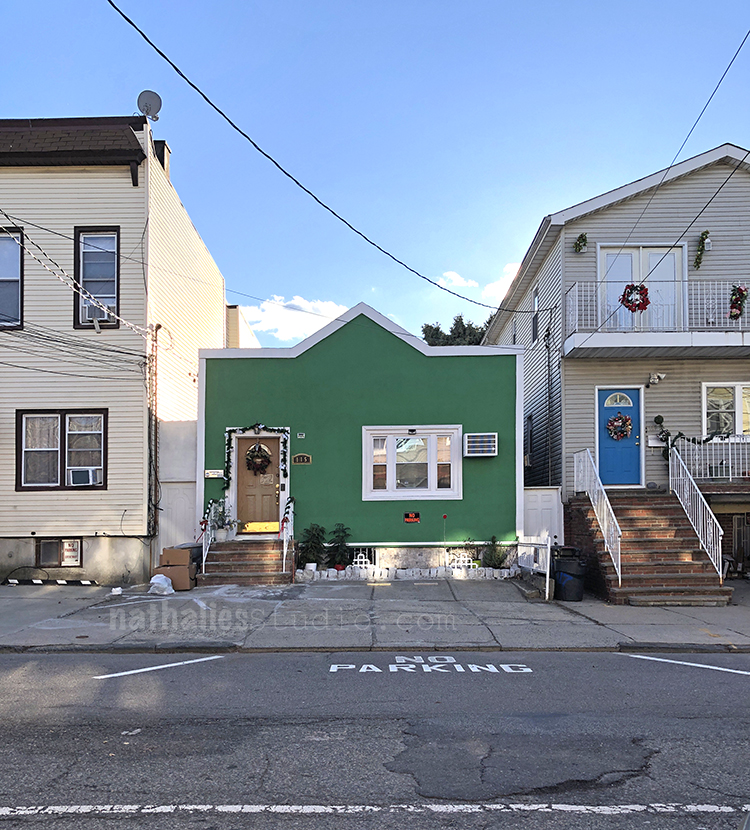 This green little house intrigued me. Is it Santa's Shop?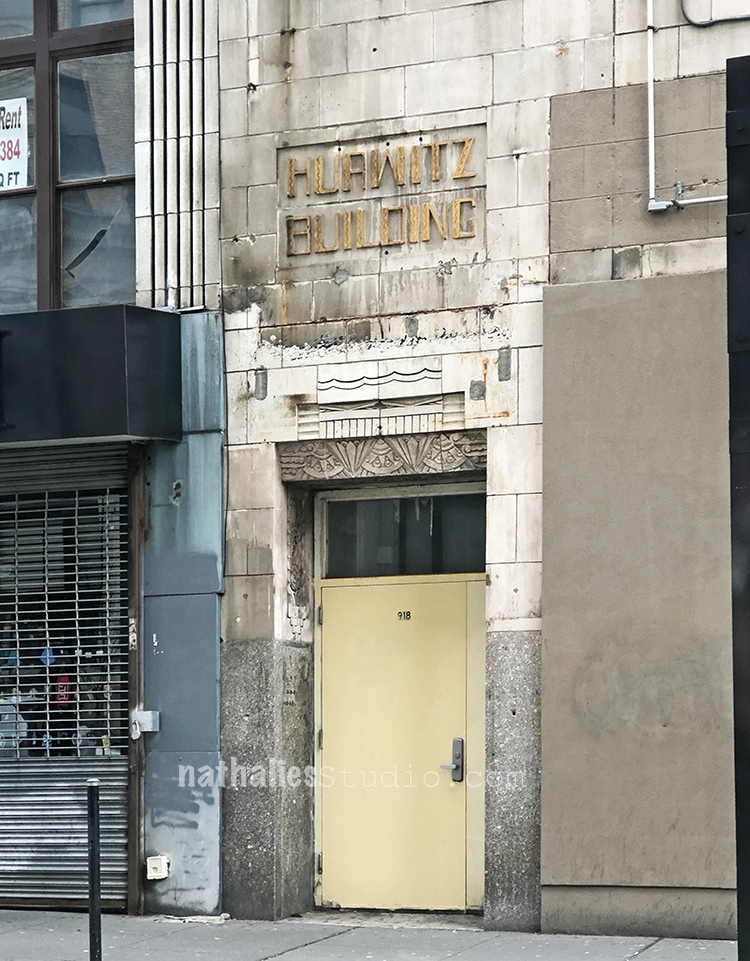 A hidden treasure of Art Deco – I walked past this building a million times, never realized the name on the building nor the top of the entrance.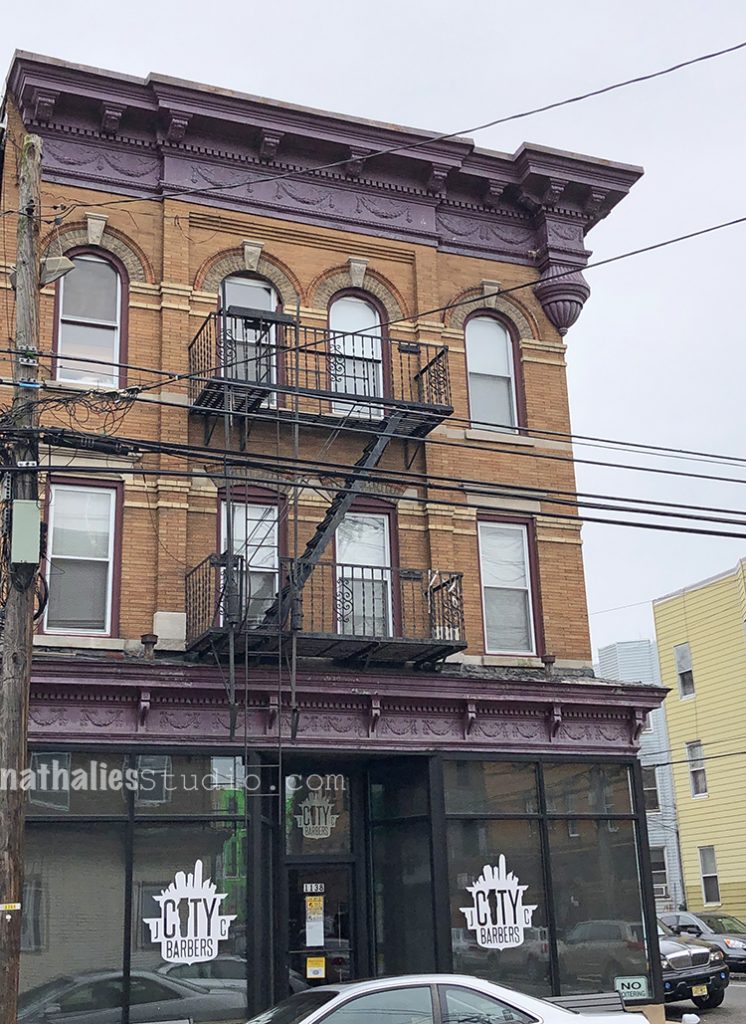 I loooovee Cornices- – I have a little bit of a obsession for them – but this one is the coolest- look at the corner !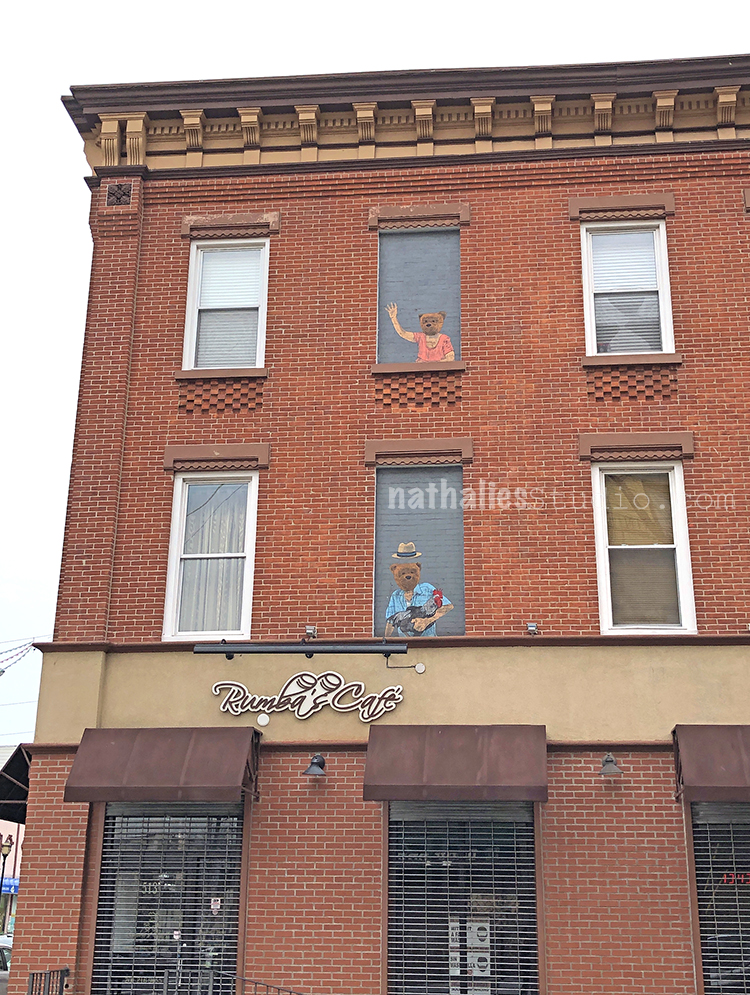 Love those bears peaking out from the closed windows and I love the brick work underneath some o f the windows.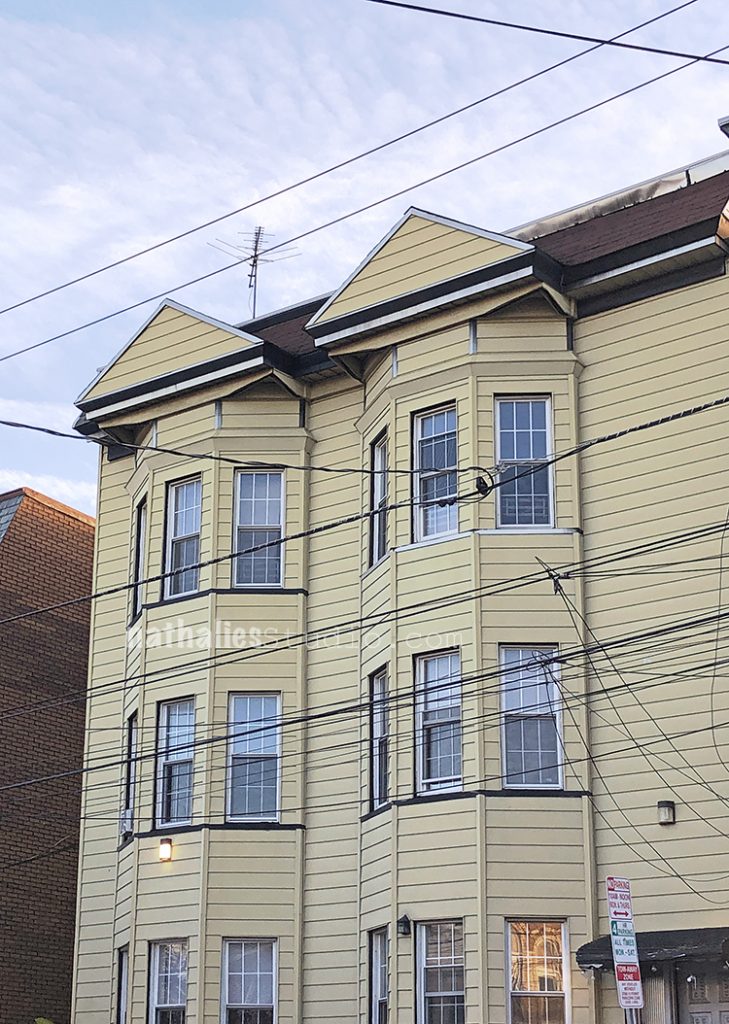 This house makes me scream. Sometime in the 40s or 50s some guy must have walked around in Jersey City and told the citizens "hey guys, your house would look sooooo much better if you would just put some aluminum siding onto it" and 80 percent of the people did. I hate it – you know there is some beauty underneath those sidings!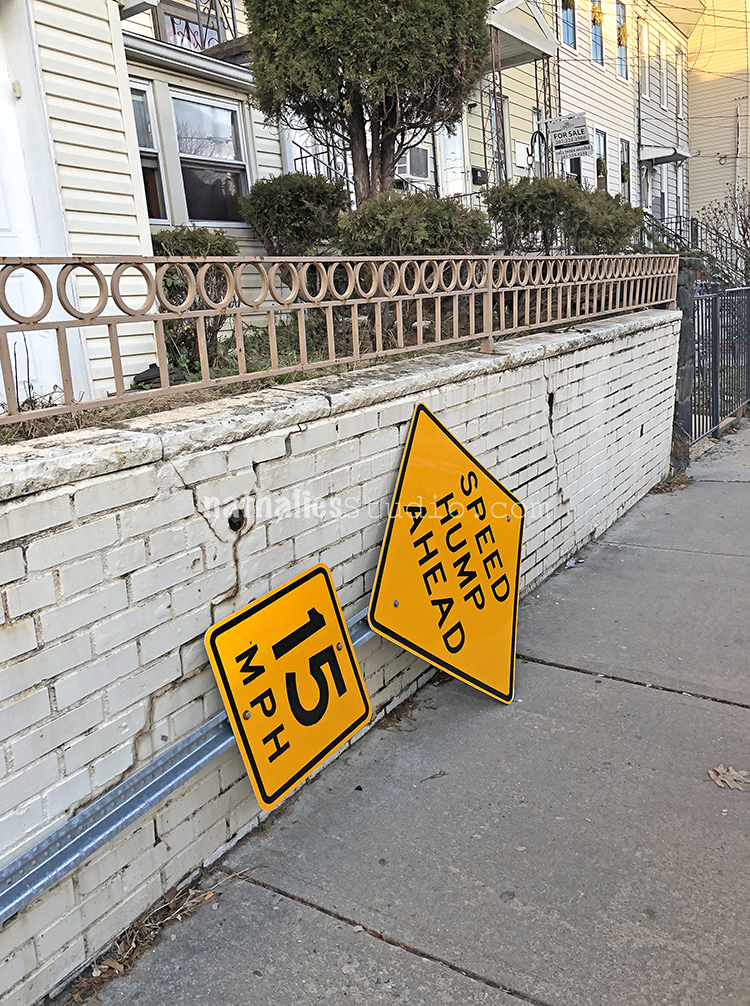 Lot's of signs down this week- probably from the storm .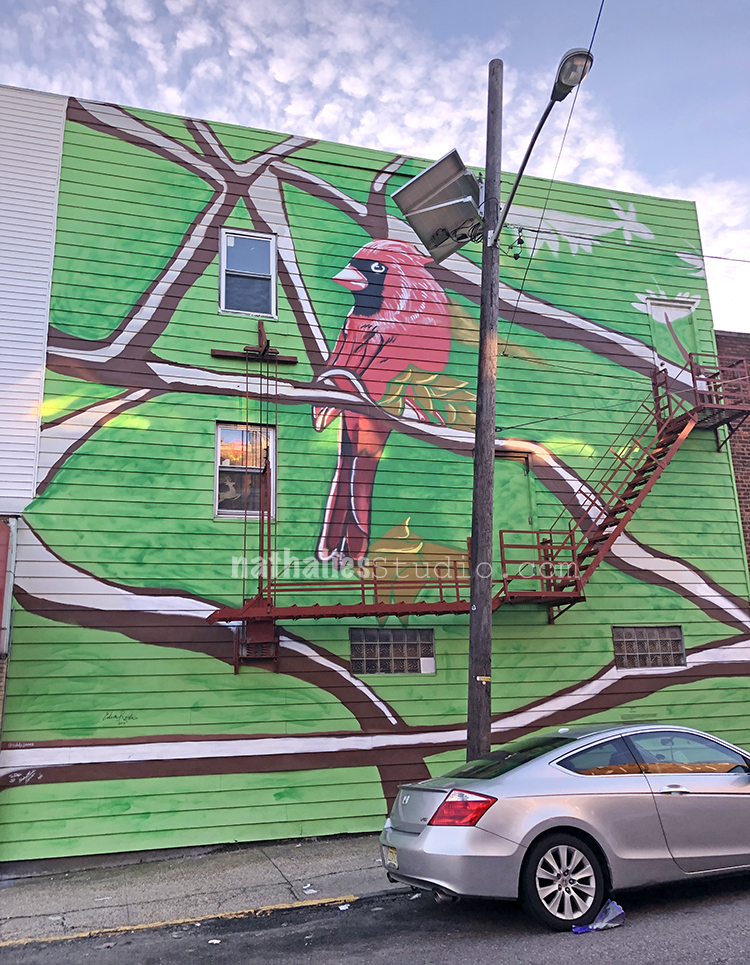 Lovely Cardinal .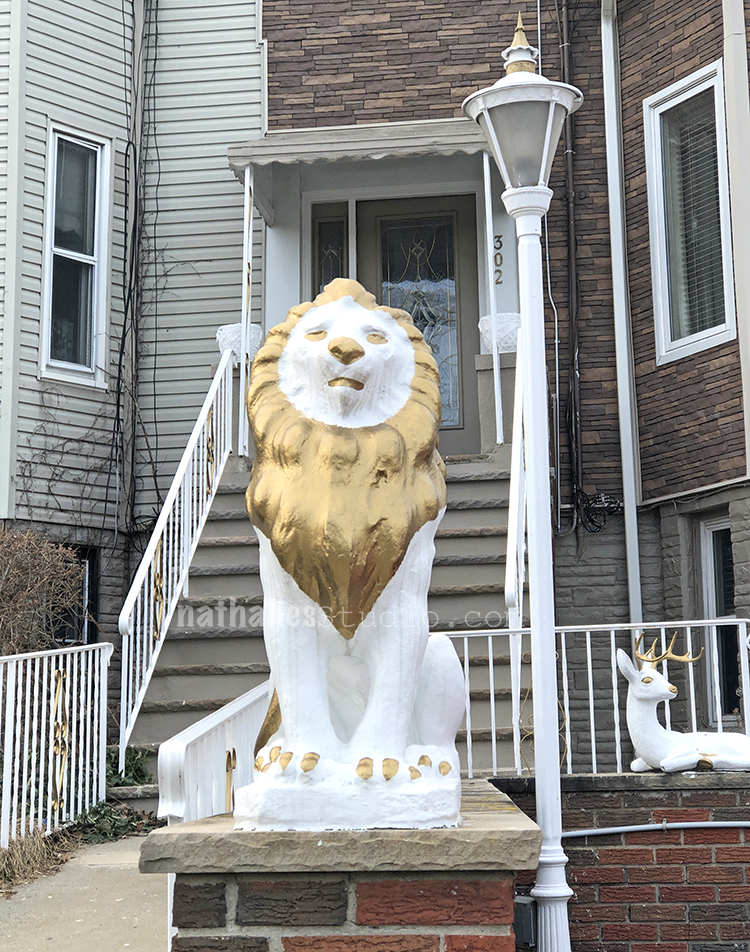 Interesting beautification of this lion LOL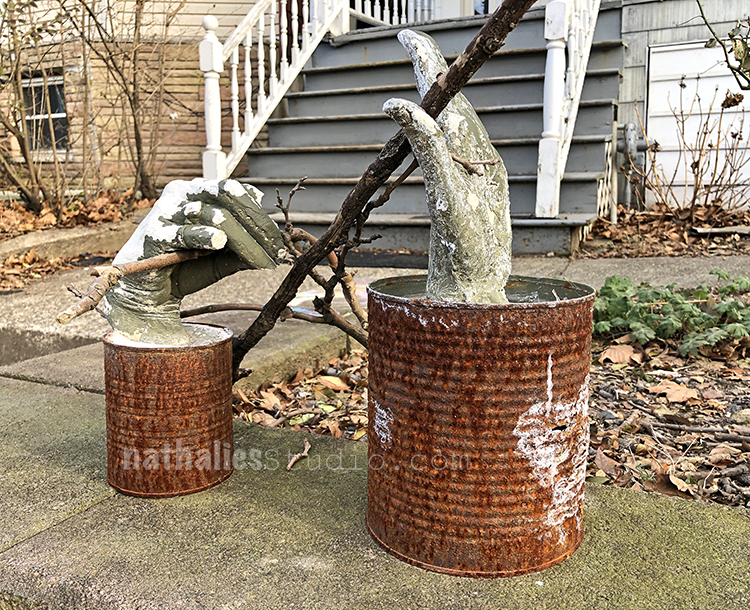 Loved those hands in their rusty cans.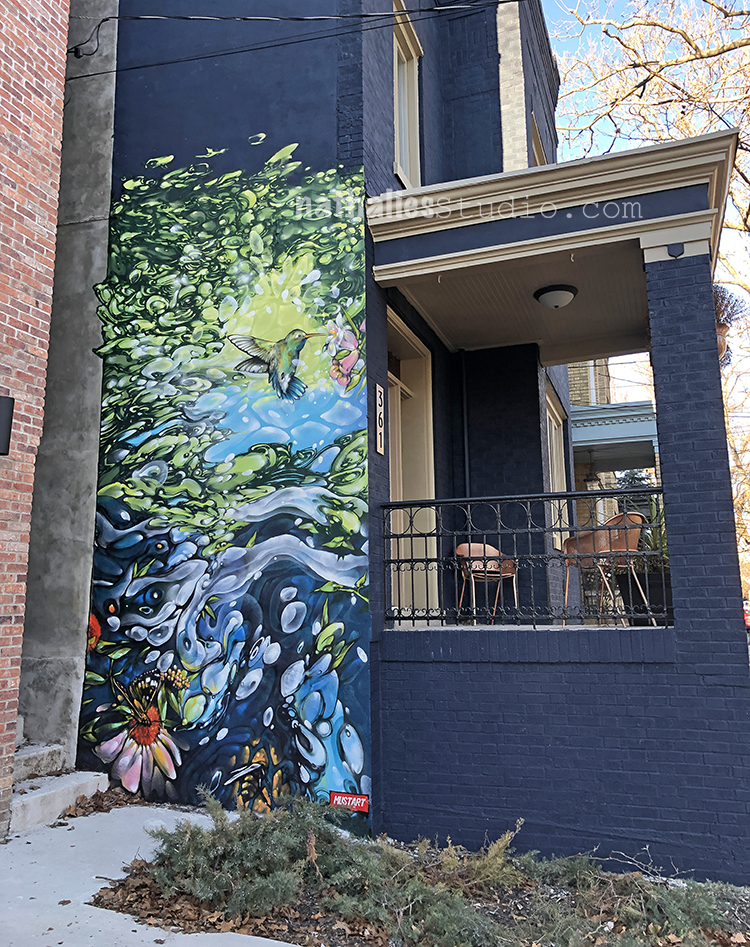 Great mural by Mr. Mustart and I like the blue painted brick building. I especially like that the trim is painted in a light color. I dislike the fashion fad right now where everyone seem to paint the old brick buildings in dark colors but without any distinction of the trim or roof and all those buildings look like shapeless blobs.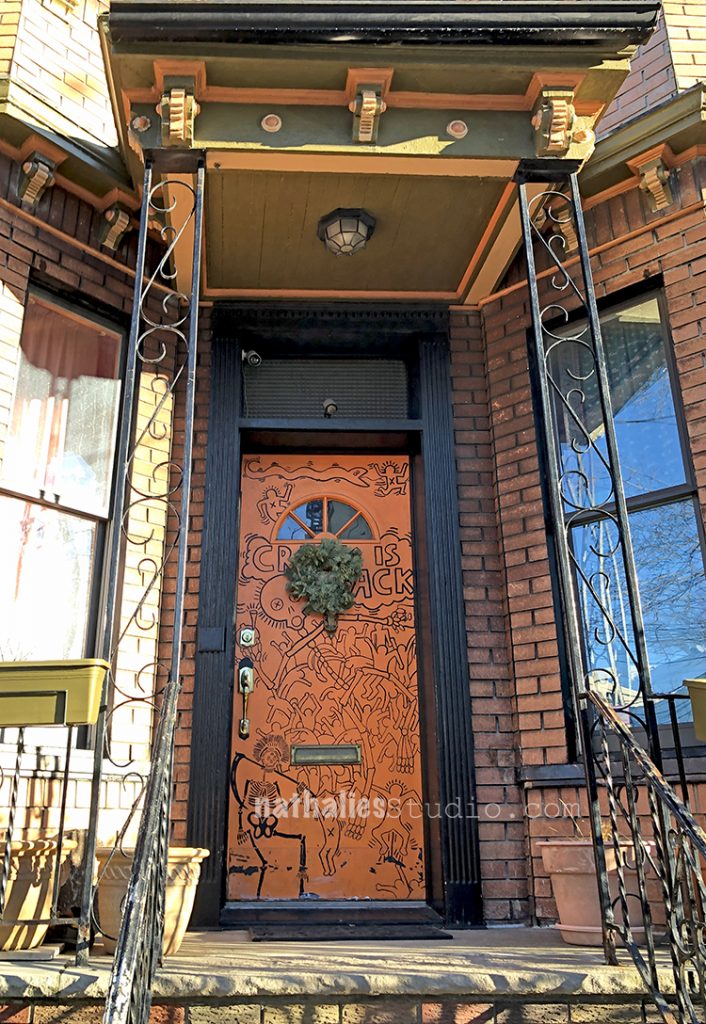 Not only was the house itself amazing- but this door was fun. We are actually getting a new door soon – maybe meanwhile I can have a go at the old one LOL.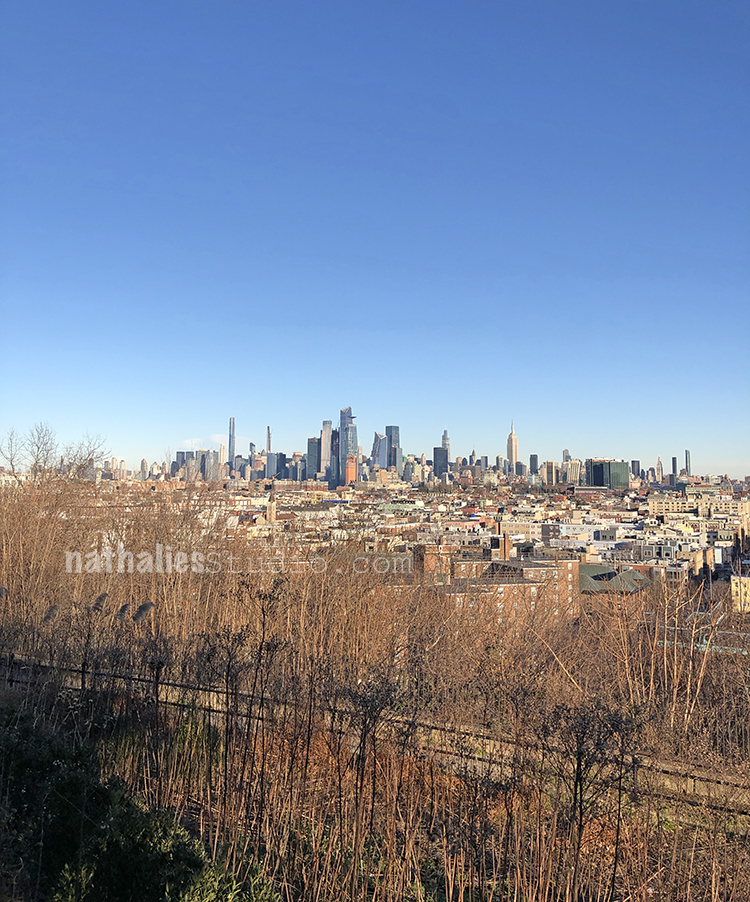 Lovely view of Manhattan from Riverview Park.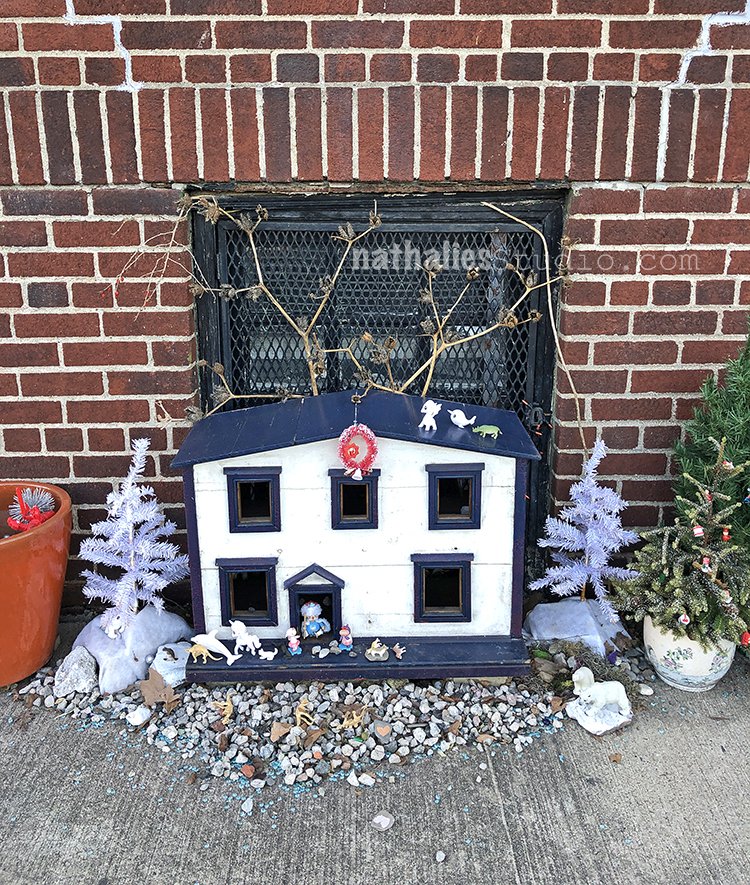 Fairy house – actually the only house you could possibly afford on this street ;)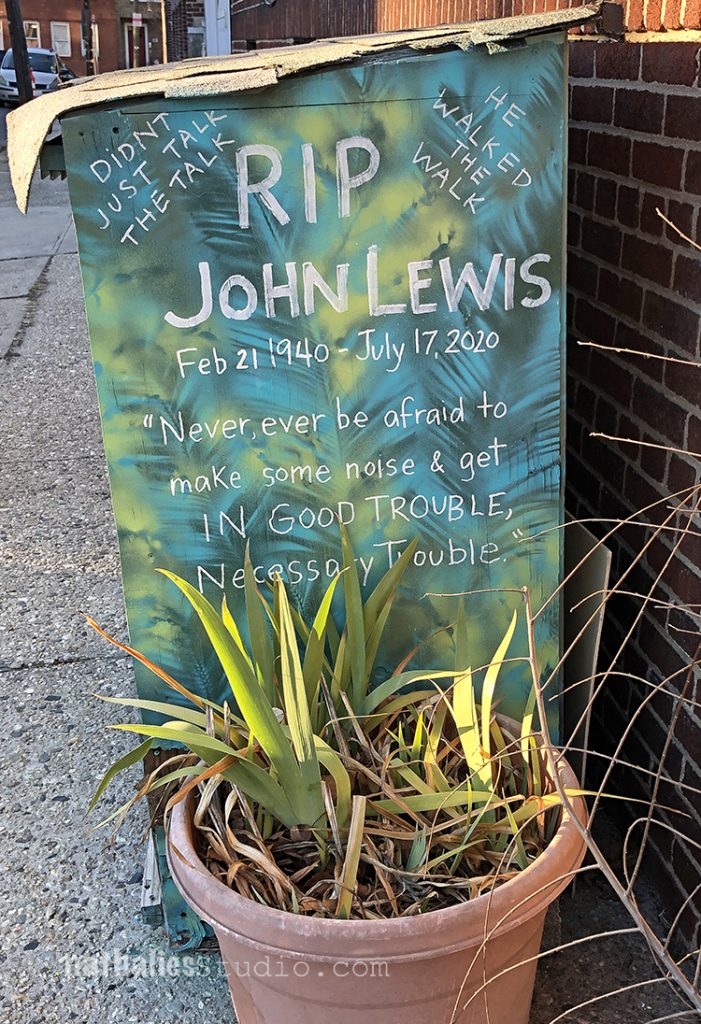 RIP John Lewis!!!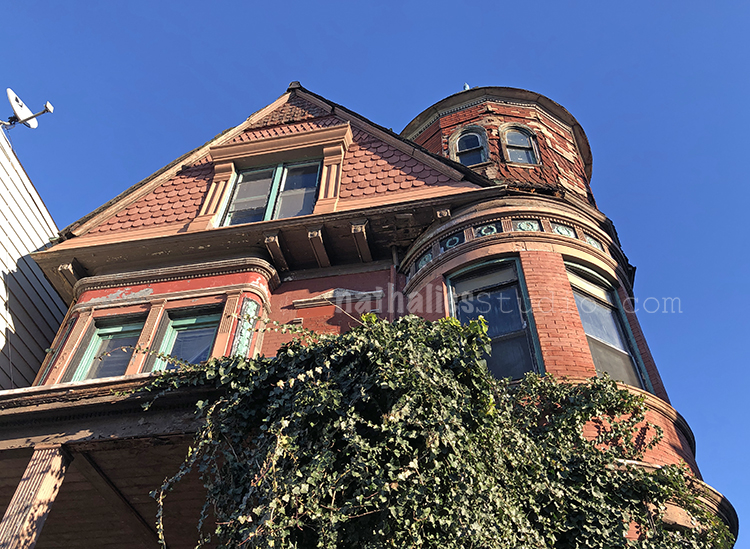 What a beautiful house – it is in bad shape but it looks as if there is some restoration starting soon.
Thanks for joining me on this stroll – I hope to see you next month again.