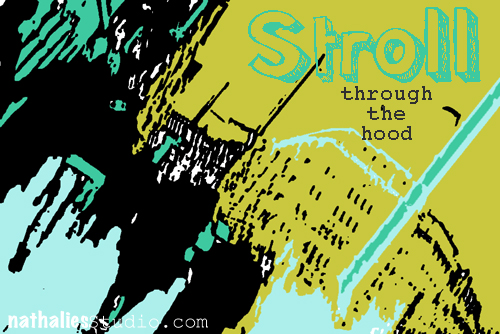 WoW it has been a while since I took you on a Stroll Through The Hood. Time to show some of the photos that inspired me while walking around in my neighborhood :)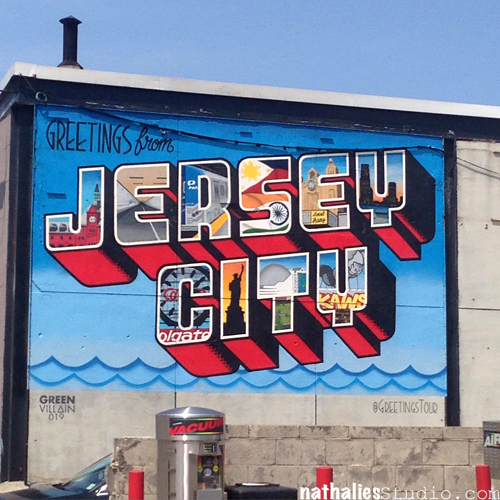 love this new mural at the Turnpike down right before the Holland Tunnel – this area needs a bit more color anyway!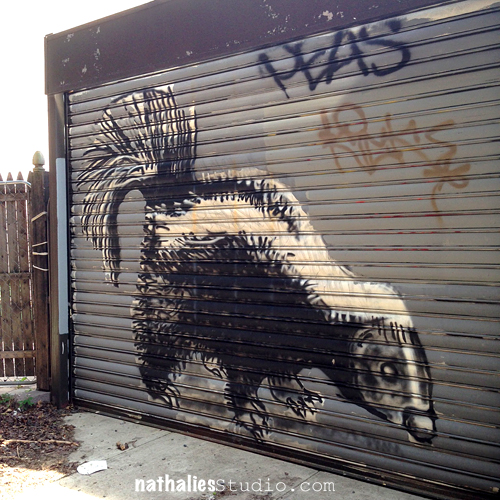 This skunk made me laugh in an alley way
and this made me laugh even harder – Nice ….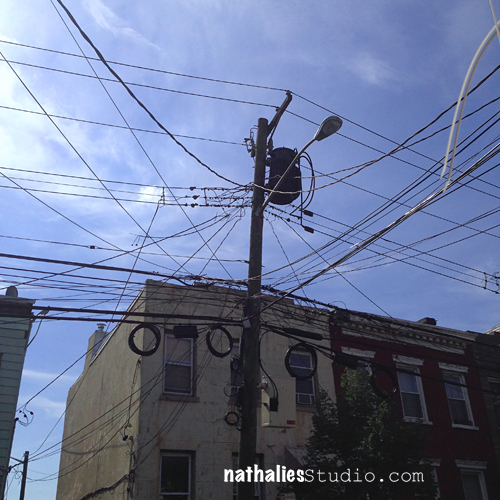 this …nice lines- but oh man- might be one of the craziest examples of awesome cable maintenance in the States.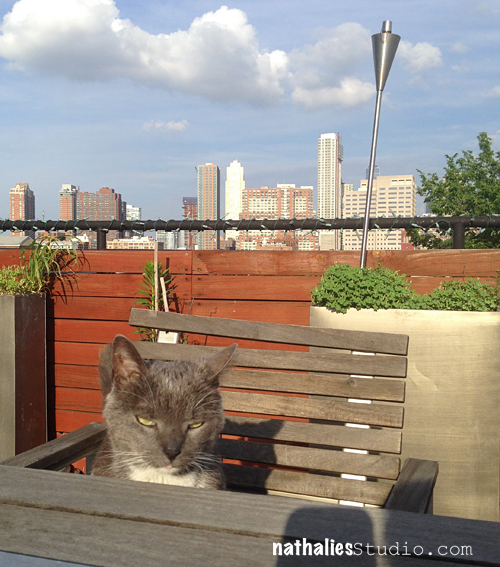 ooops- looksie – someone finally finds it safe to join us on the terrace after 1 1/2 years …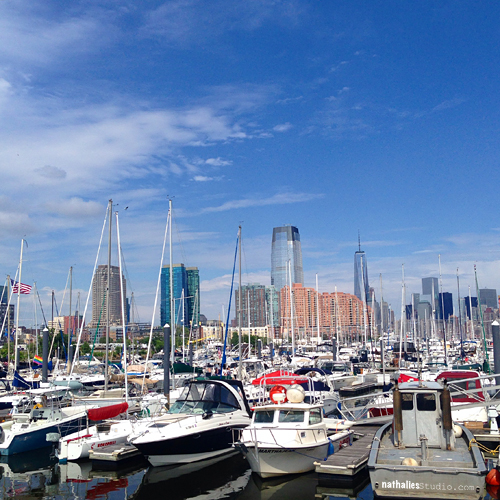 Love the view from the Marina at Liberty State Park – never seen so many boats in there than on Independence Day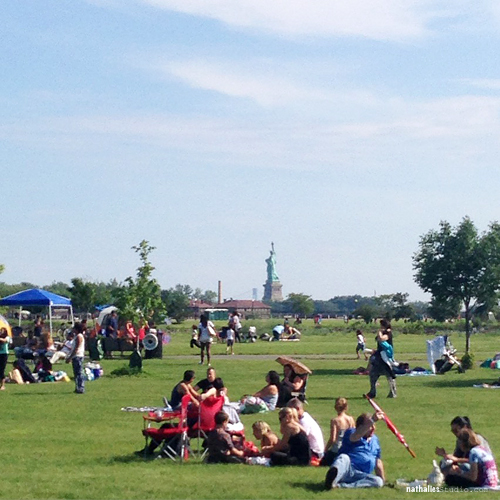 4th of July Party at Liberty State Park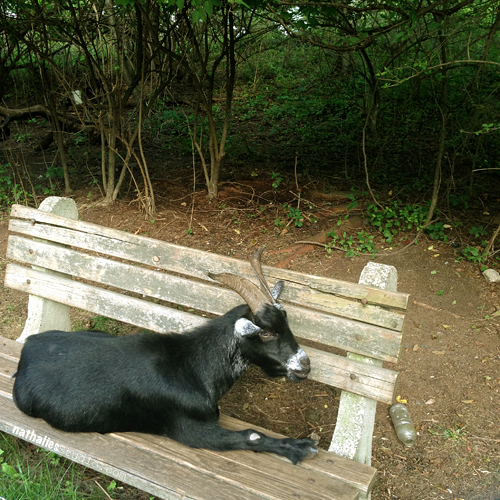 Goat at Liberty State Park …probably waiting for the ferry home after the grass chewing shift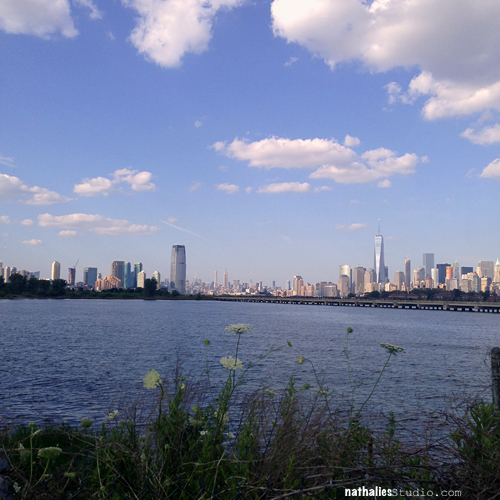 Riding the bike through the Liberty State Park offers so many different amazing views. An amazing and totally underrated Park!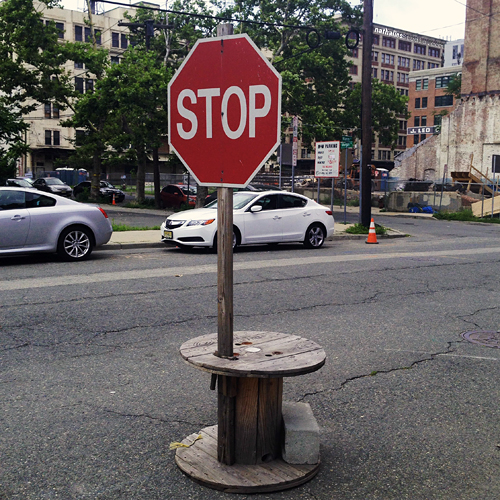 That's how we do street signs yo! Take that!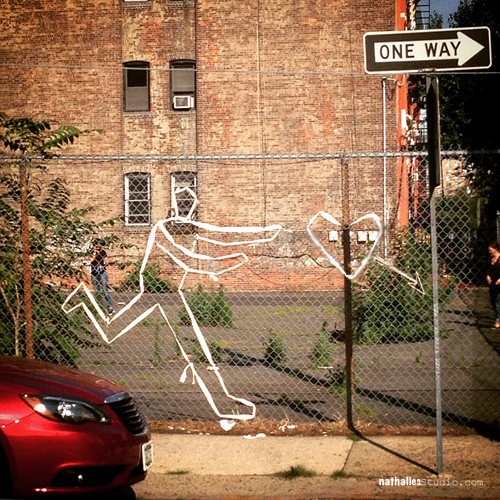 Chasing for Love Fence Art.
Hope you liked the little stroll :) have a gorgeous day!