Time for a Stroll Through the Hood . Strolls through my hood get me out of my studio, they help me unstuck and often I get inspired by what I see and to get new ideas to create something. It is part of my philosophy about Artful Adventures in Mixed Media – which is the subject of my book. Here are some photos that I gathered in the last couple weeks.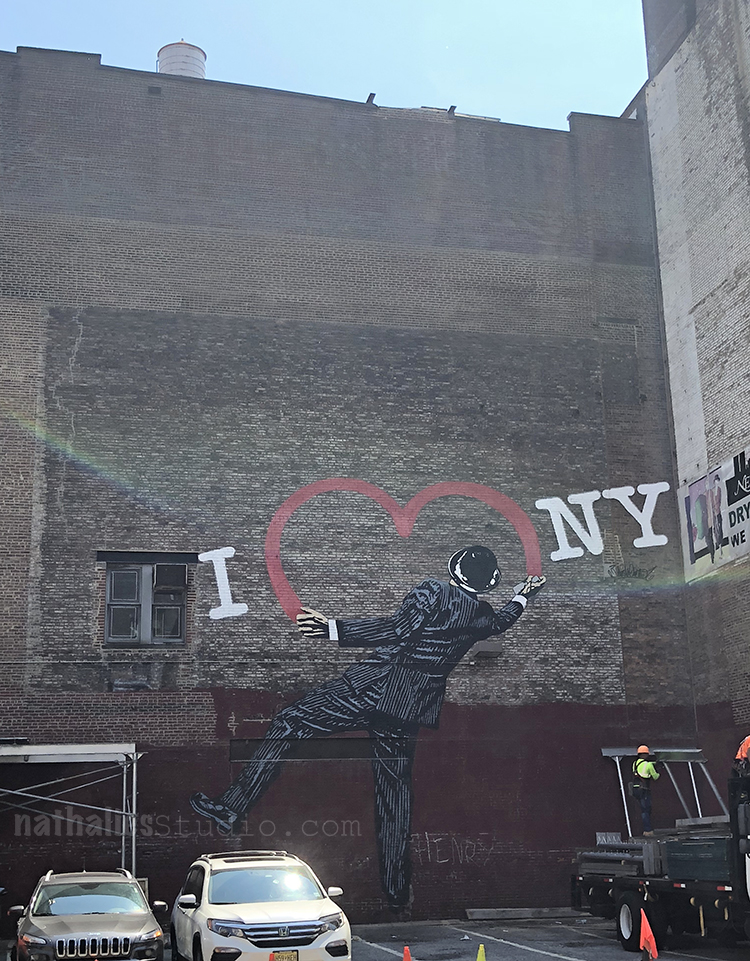 This above actually taken in NYC – love it! Love how the heart is part of the figure.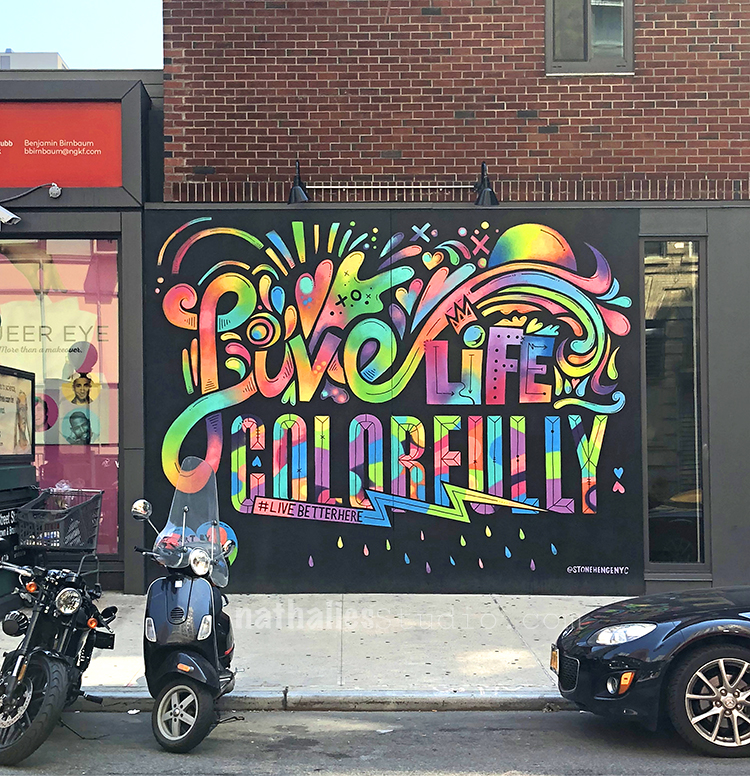 YESSS – thats what I say- LOL: Love the lettering and the colors inside the individual letters.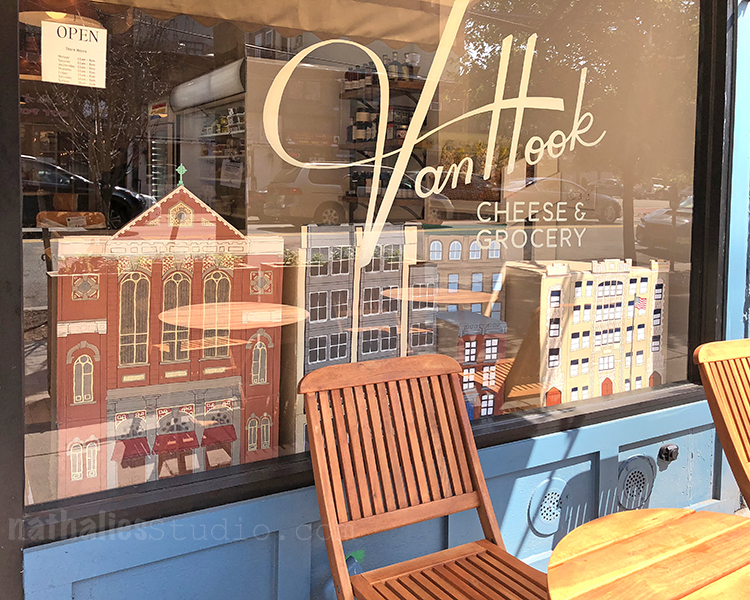 Van Hook Cheese – is one of my favorite stores in the hood …not only do they have delicious cheese – they also have always the best window display. Look at those painted houses made from cardboard – LOOOOOVEEEE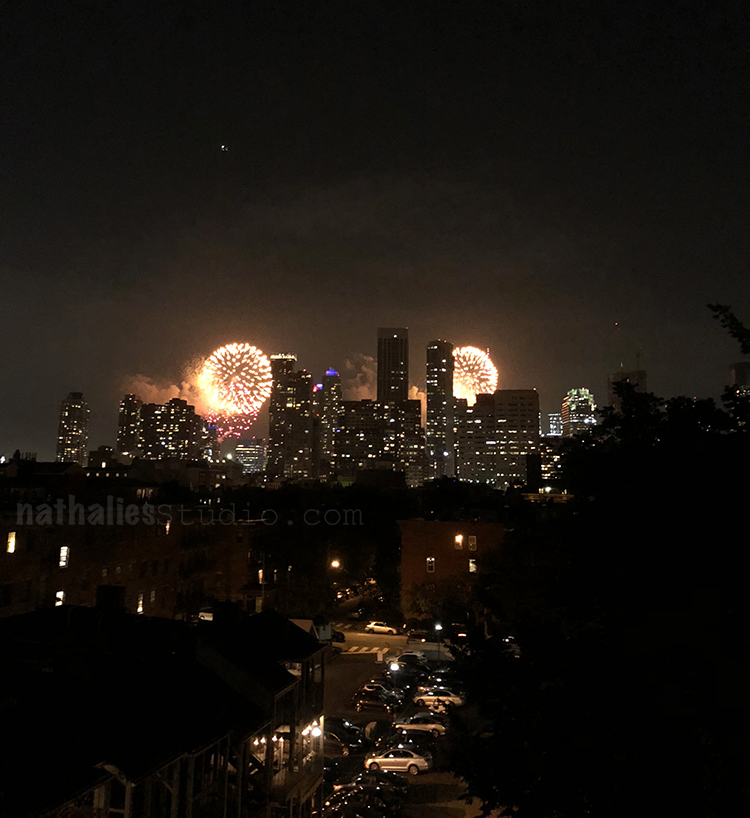 4th July Jersey City firework over the Hudson – pretty :)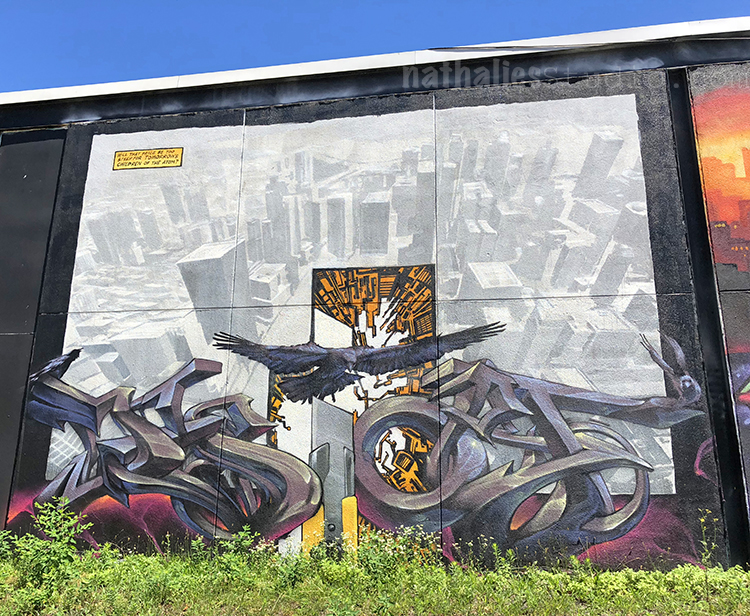 Near the Holland Tunnel there are tons of murals -I don't go there often with my bike but I had to run some errands at Home Depot and I took the time to check those out. I like the perspective here.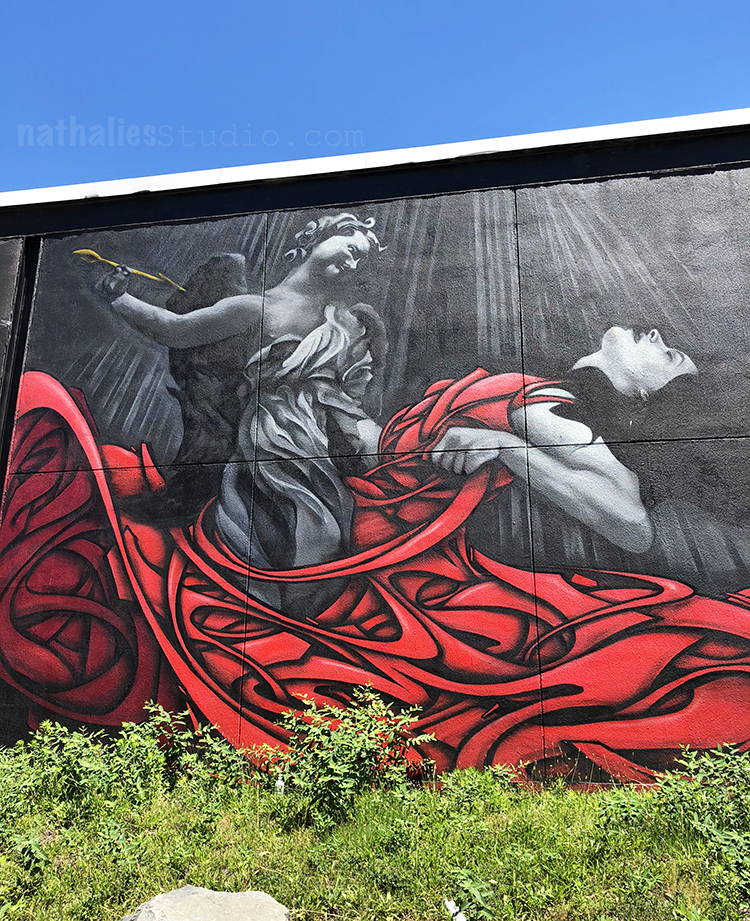 Dramatic. Still thinking what the reference might be. Any ideas?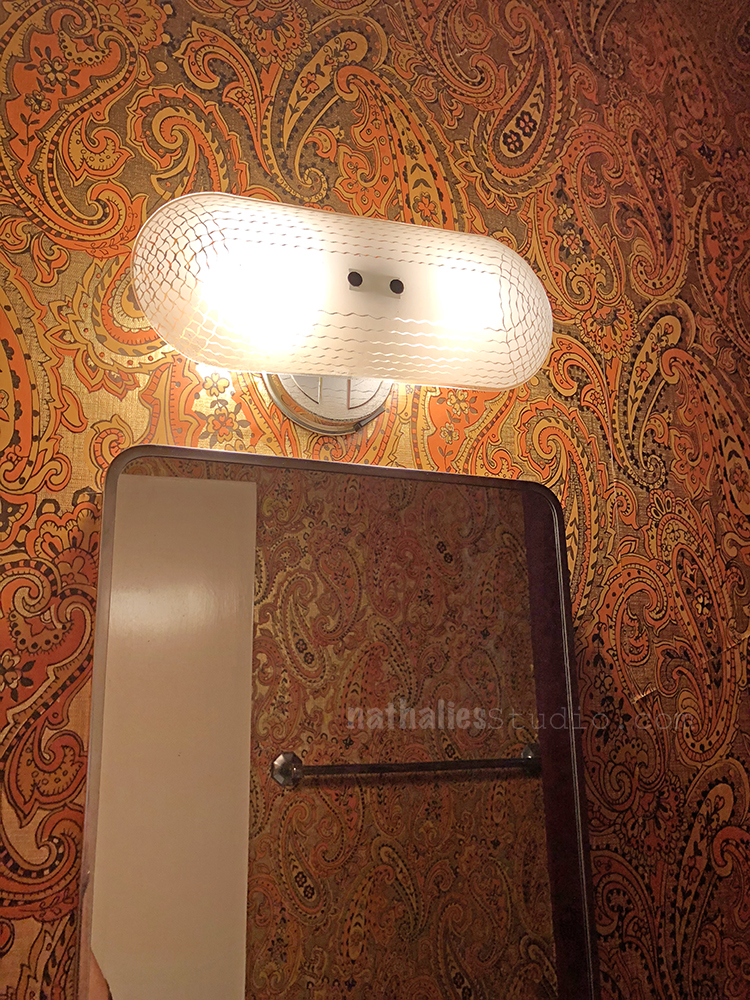 Looking at Open Houses is interesting. This bathroom wallpaper was in a beautiful Brownstone which had a lot of time capsule features. I love the bright paisley (well…I wouldn't in my bathroom hahahah) and the lamp is so cool- look at the pattern in it)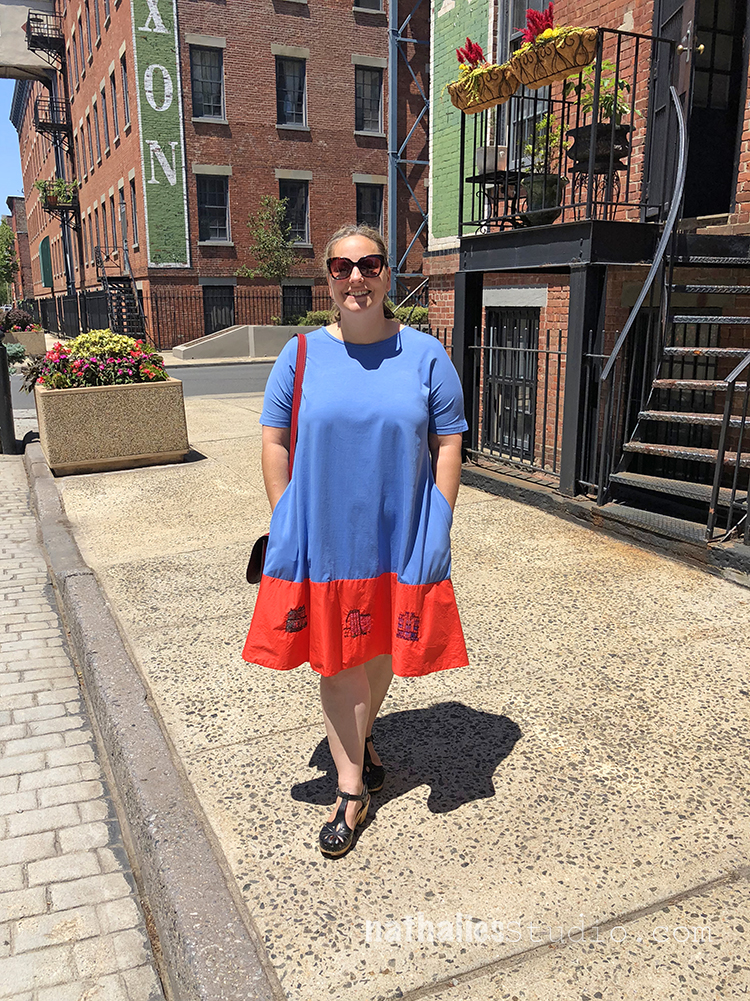 In my newly embroidered dress -in front of the pencil factory where I live. I love this little street, every time I go out of our building or come back I think about how cool it is that this is preserved.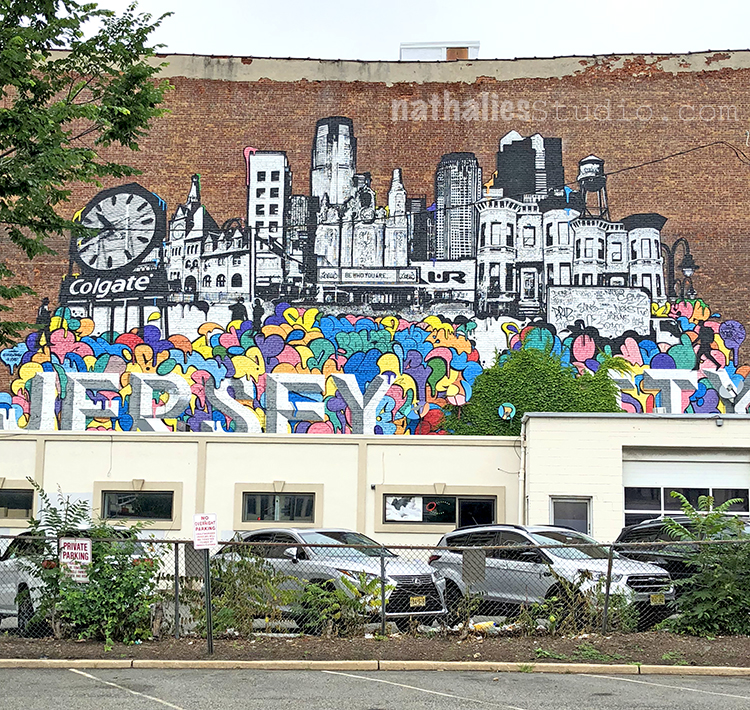 This mural shows all kinds of known landmarks for Jersey City, the Colgate Clock, the Liberty State train station, the Mana Watertower, the Loew Theatre and more. Fun! Makes me want to grab my Stroll stamps.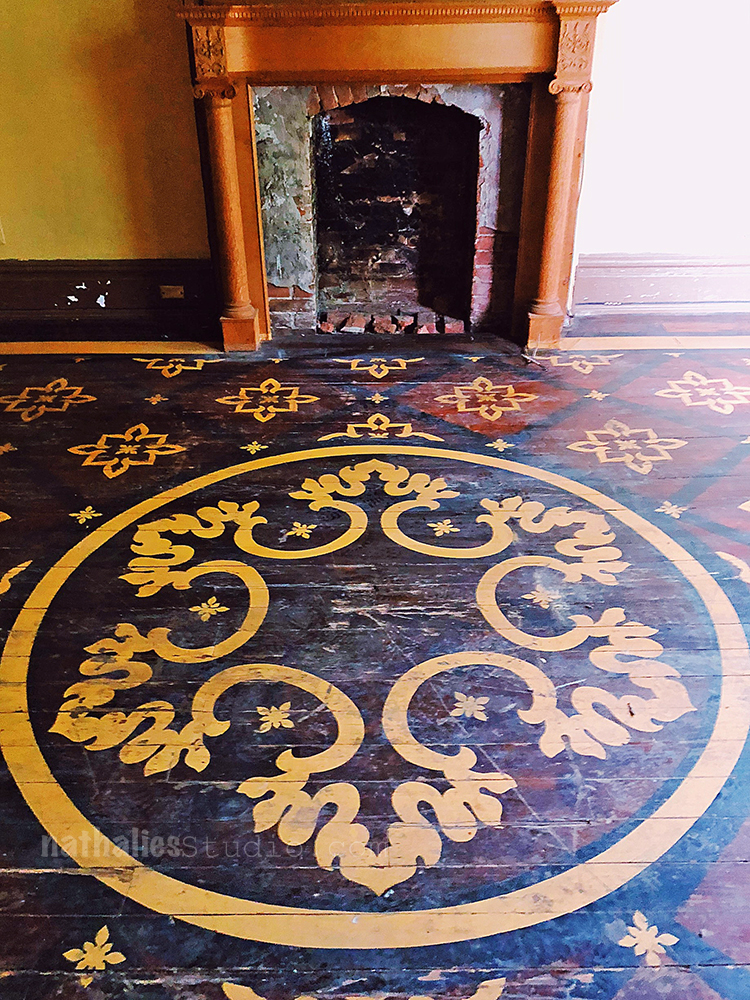 And …I showed this before on my Instagram and FB – OMG – this painted wooden floor …my heart was going like a million beats a second LOOOOVEEE. Unfortunately the flooring didn't justify the rest of the house…but hahahahaha almost ;)
Hope you enjoyed the Stroll Through the Hood-  join me next month again!