Strolls through my hood get me out of my studio, they help me get unstuck and often I get inspired by what I see and get new ideas to create something. It is part of my philosophy about Artful Adventures in Mixed Media – which is the subject of my book. Here are some photos that I gathered in the last couple weeks.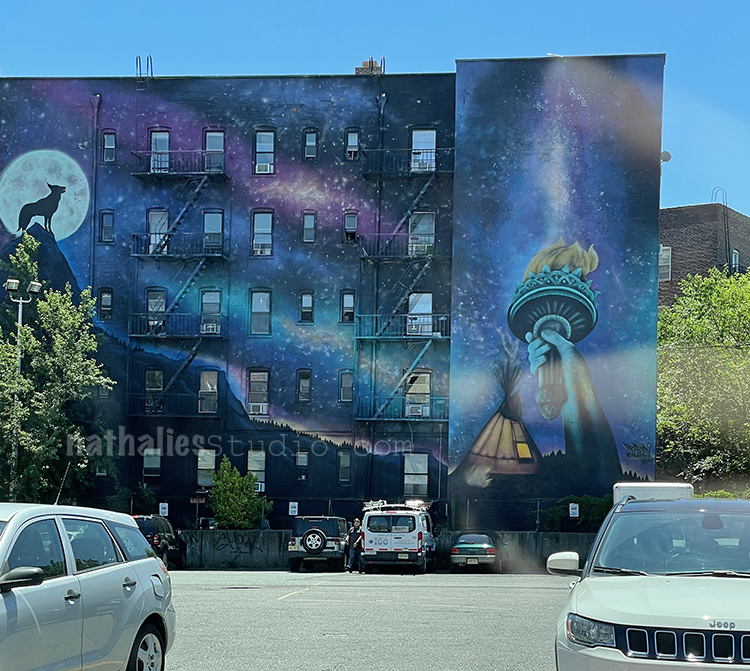 Loving this mural on this building – the blue is mesmerizing …which is good…because usually when I see the mural…I sit in traffic LOL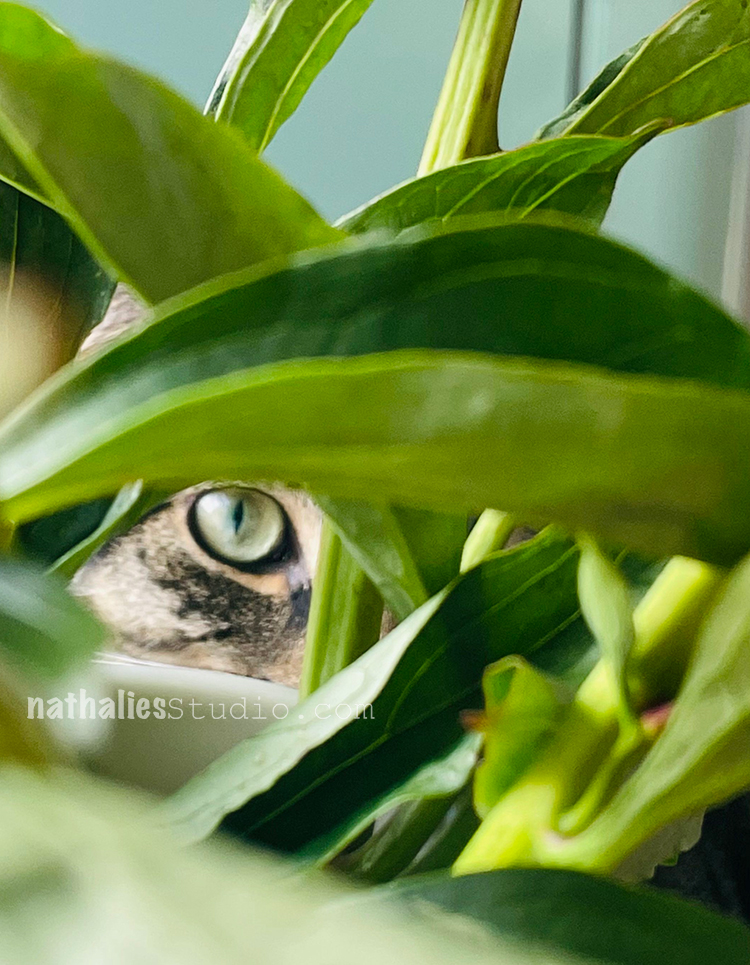 Silly little guy looking at me through the flowers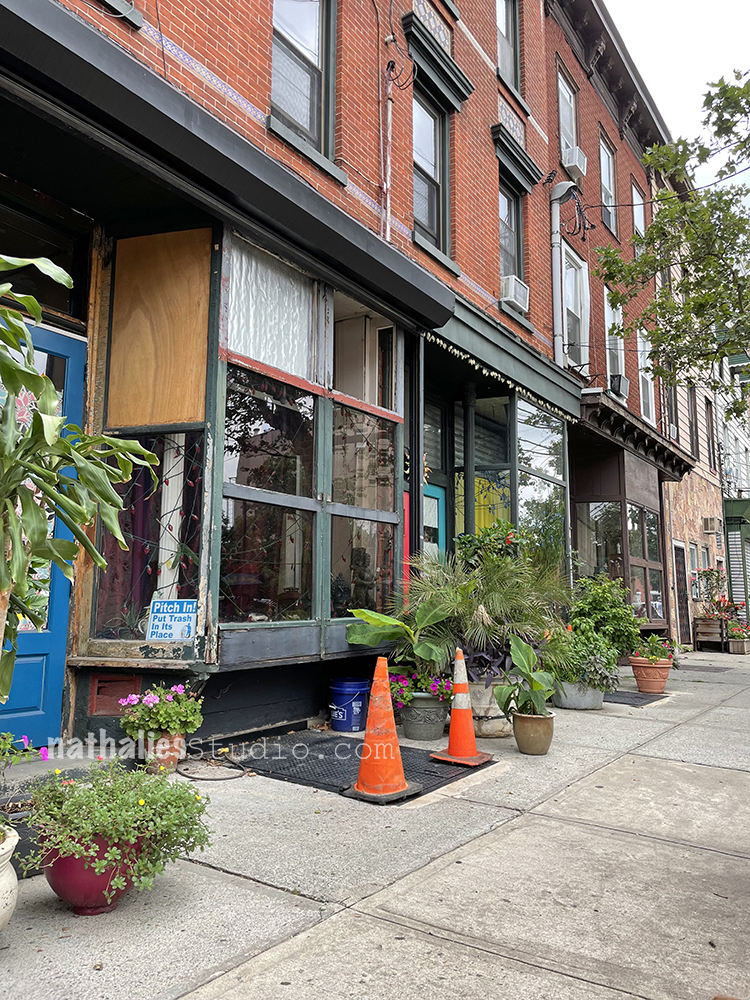 I always love when people put flower pots out in front of their apartments onto the sidewalk – it just makes me happy to see some green. Those are all old storefronts that at some point became apartments.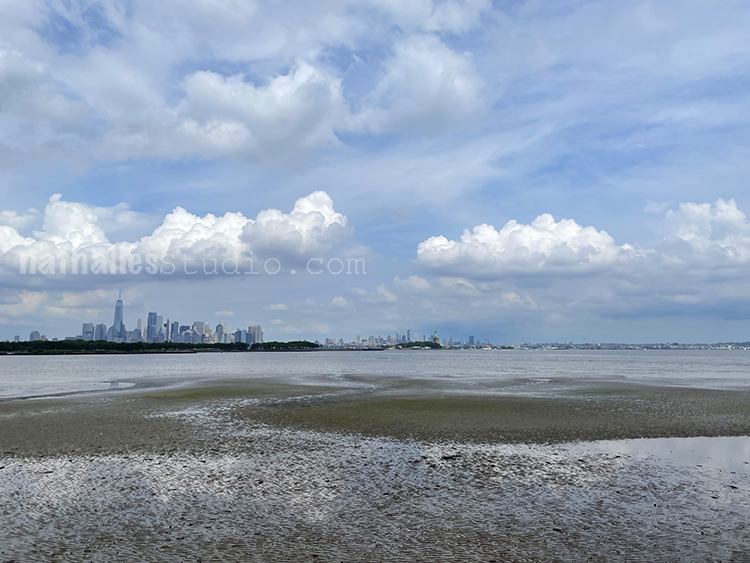 Low tide at the Hudson River – after all those years the view of Lady Liberty and Manhattan never gets dull.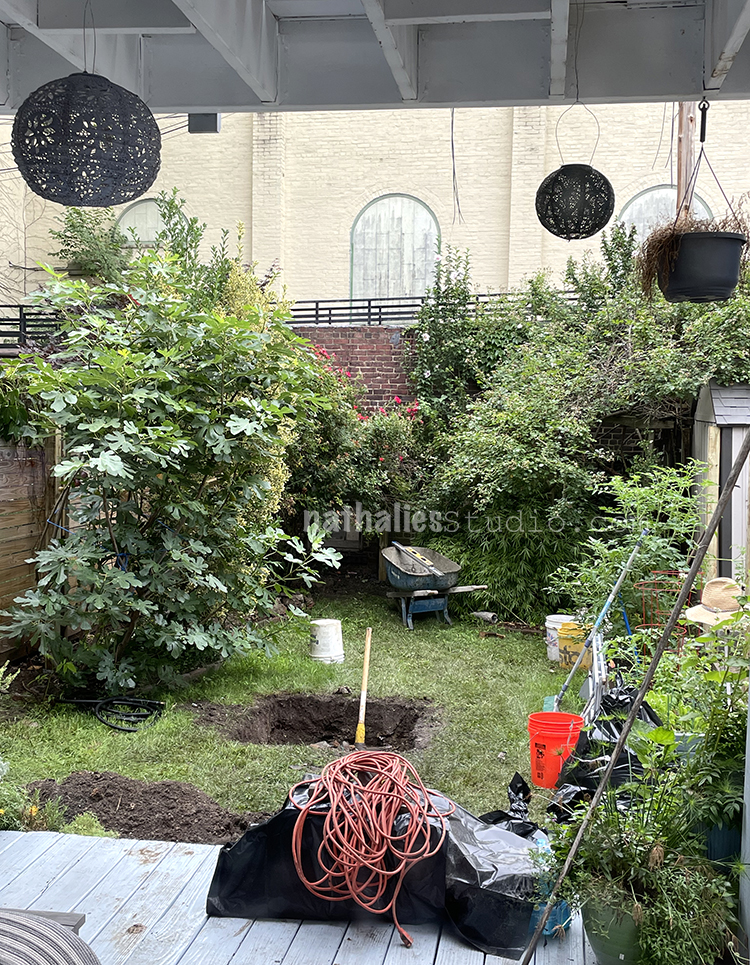 Massive work in our garden, we put a new fence in and also a dry well. I will show new pix once the grass came back – it looks really good now but picture hurt me a bit .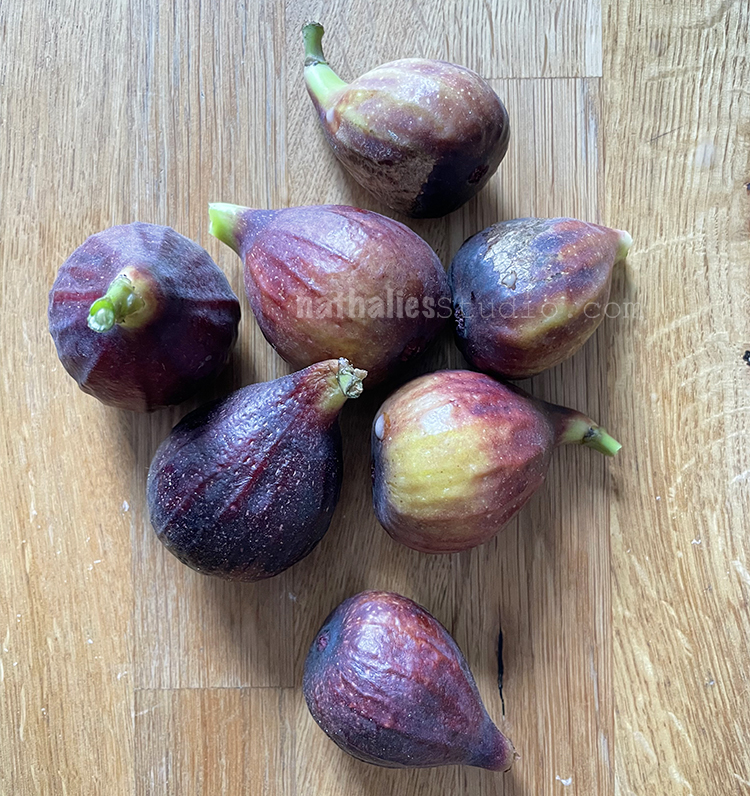 Oh and this is the first year we are actually harvesting figs from our fig tree- this was the first bunch but so far we had about 20-30 figs and they keep on coming. yum yum yum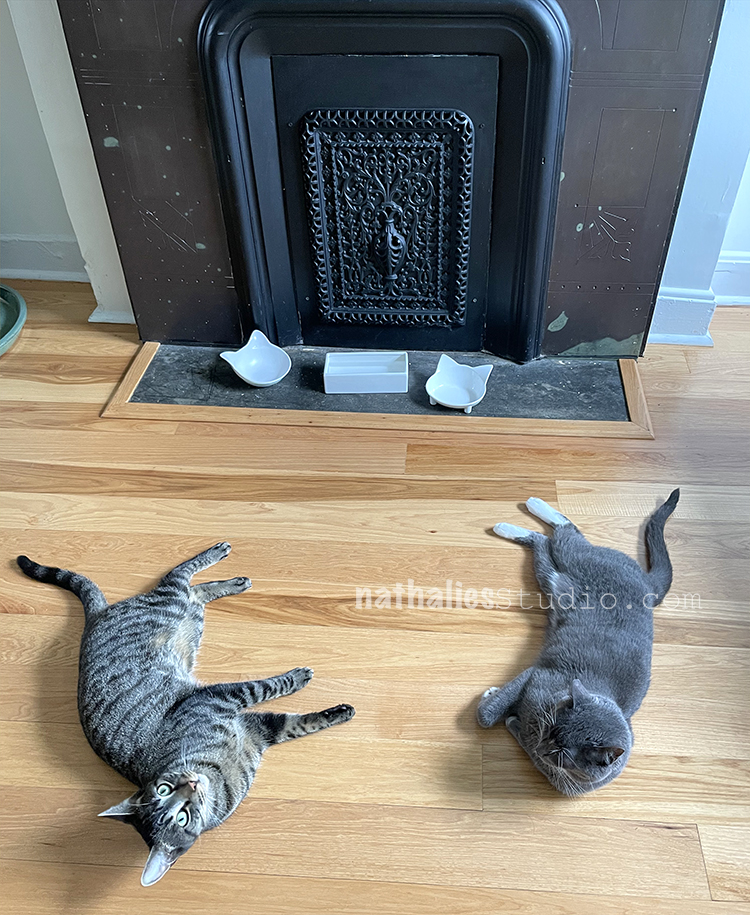 Two silly boys waiting for their food …they start this process about 1 -2 hours before their feeding time …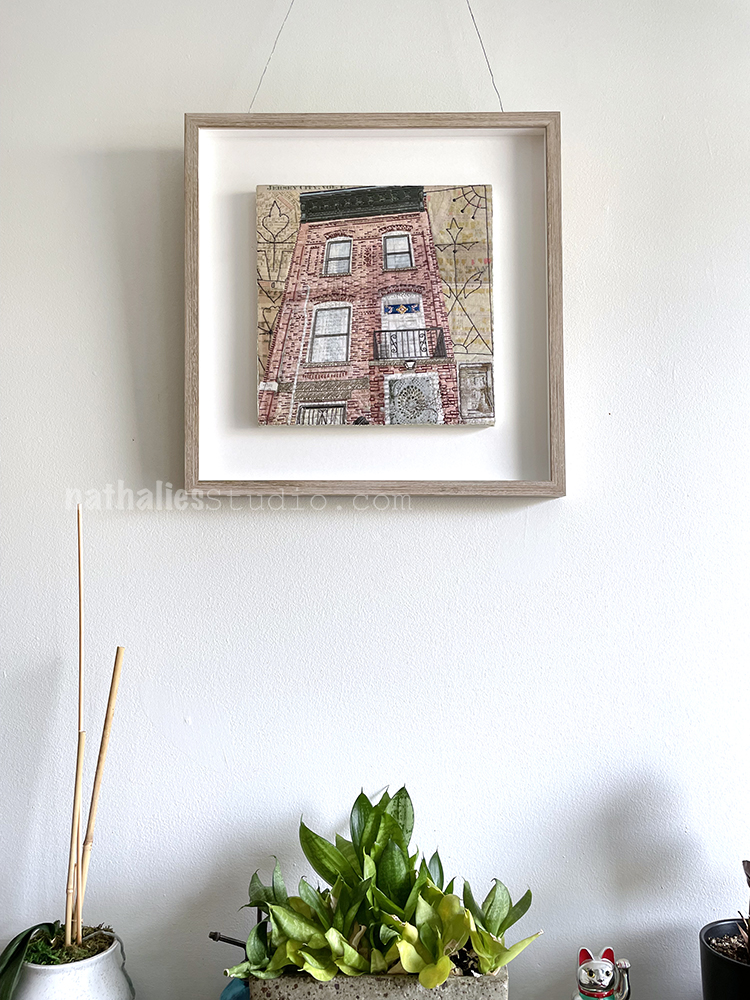 Which reminds me – this is a wonderful piece by Natalya Khorover of our house. She printed some historic maps on dryer sheets, stitched and embroidered – it is so special and wonderful. The picture cannot even do this piece justice. And some of the elements she stitched onto the piece are the same you see carved into our fireplace below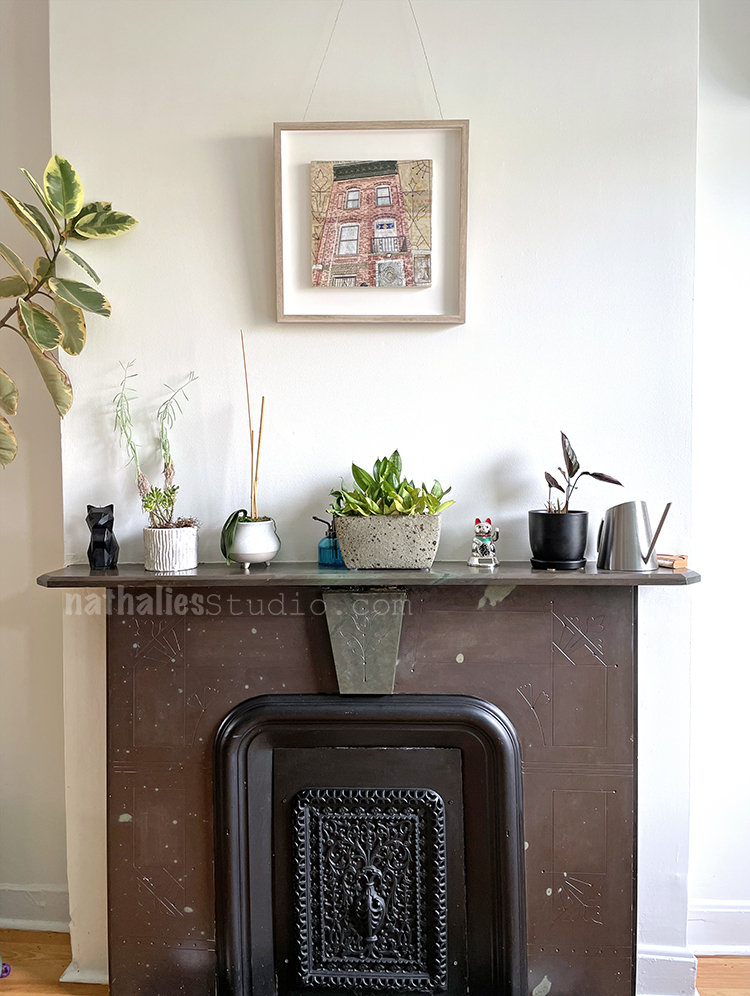 And …she also embroidered the two silly cats to the piece …so of course this has to hang above this fireplace and the cat's feeding spot :) And that was it – a bit of a home stroll . Until next time! Hope you guys are enjoying summer as much as I do.