Strolls through my hood get me out of my studio, they help me get unstuck and often I get inspired by what I see and get new ideas to create something. It is part of my philosophy about Artful Adventures in Mixed Media – which is the subject of my book. Here are some photos that I gathered in the last couple weeks.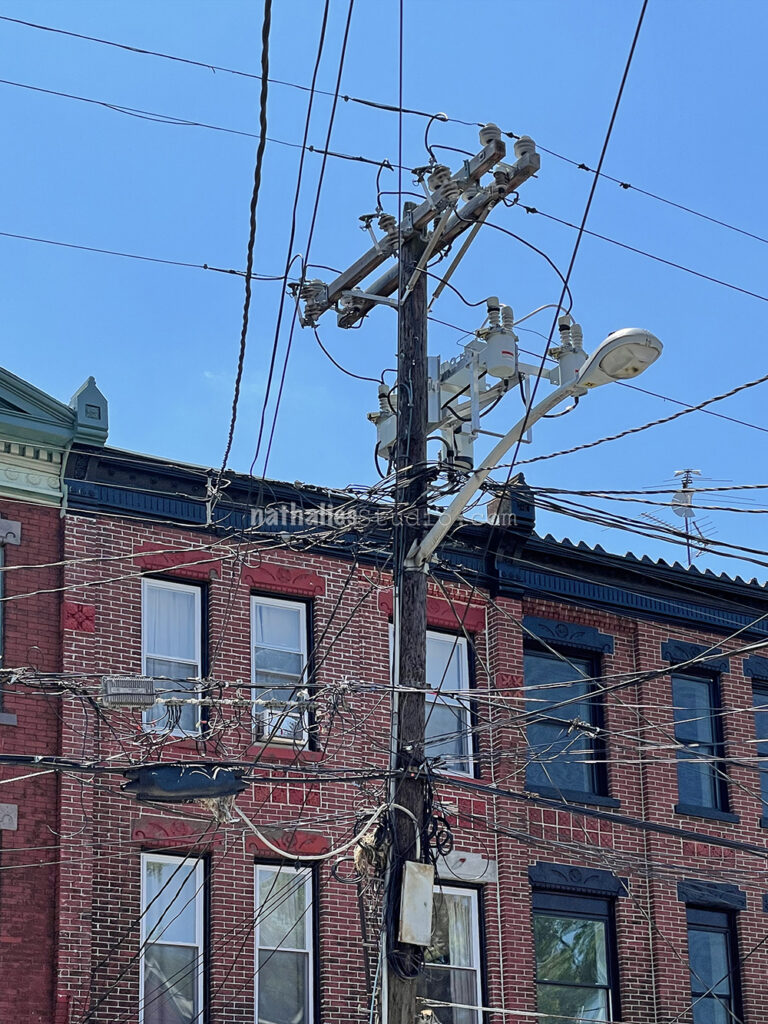 It always amazes me ..and not necessarily in a good way…how the cable jungle transpires. On that note on my way home from the gym last week I saw a truck had snapped off low hanging cables and people came running out of the house because they lost power, internet, cable…who knows what. If you like for some line inspiration in your artwork …well there you go.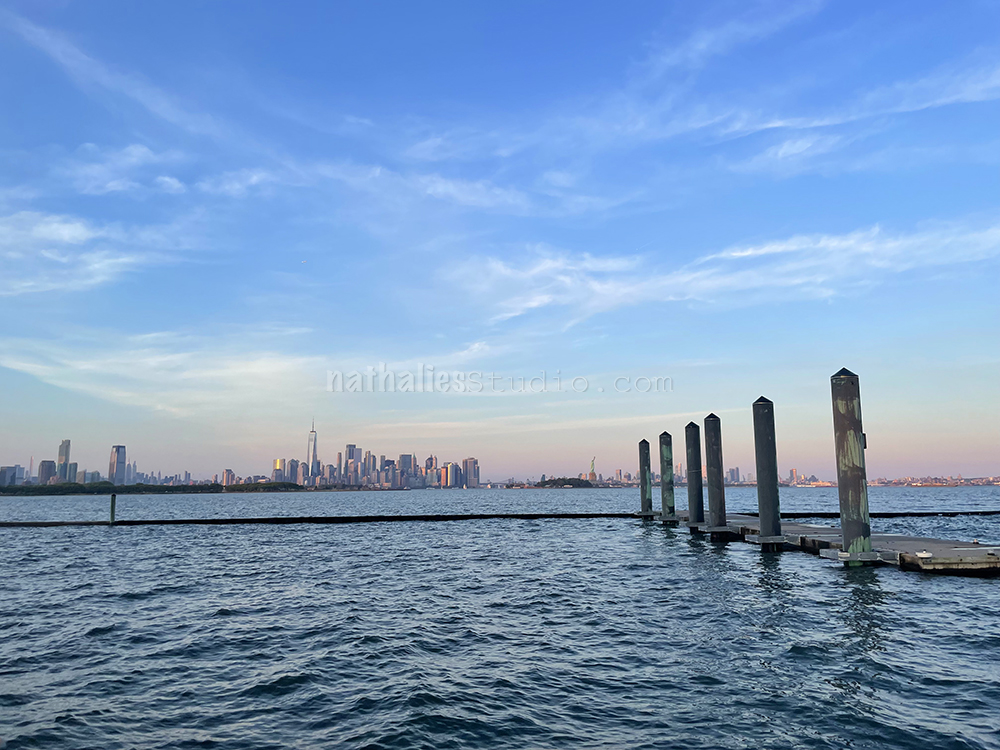 Sunset a gorgeous look of Jersey City, Manhattan and the Statue of Liberty.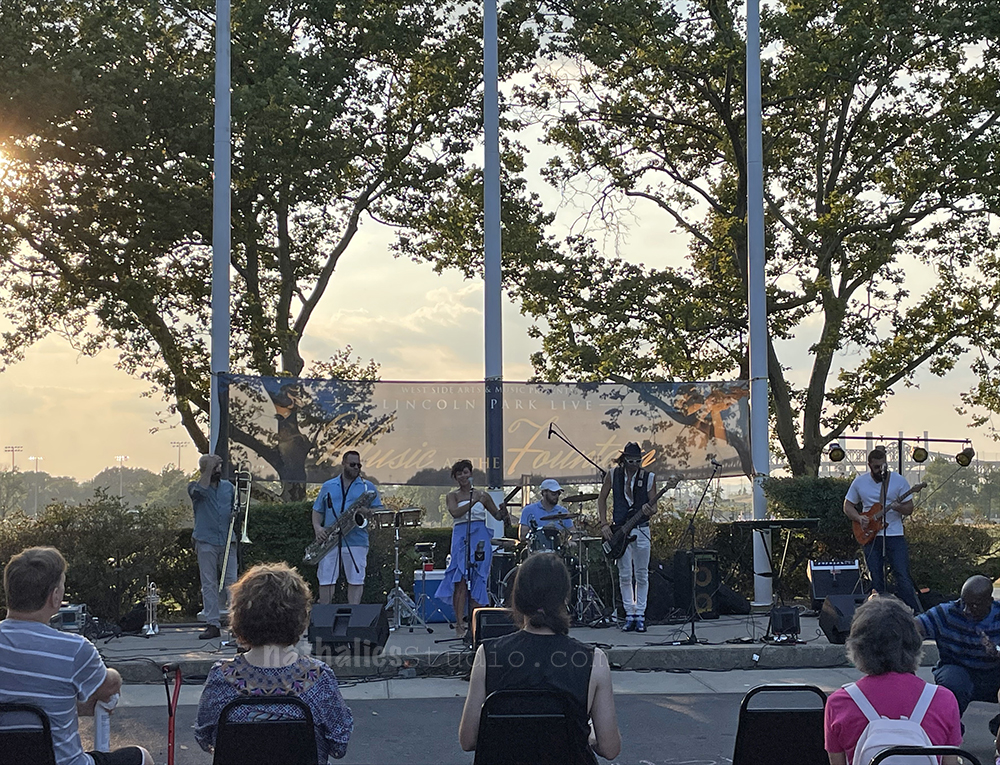 My friends Dan and Alicia and their band -Forget the Whale had a great concert at Lincoln Park. it was a wonderful treat to see them there – they are really good.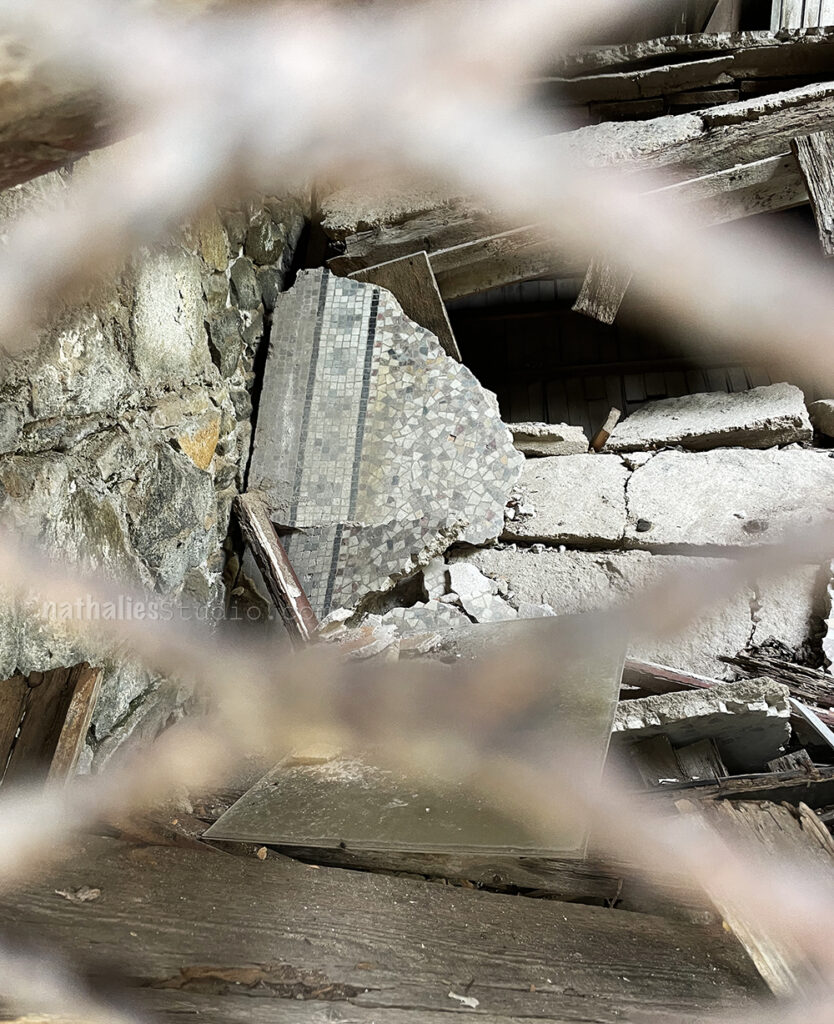 A building that is abandoned and dear to my heart – you can see pieces of the floor – makes me really sad. No I wasn't in the building but a friend did a tour where you could look through a side window. I am sure next time these pieces are gone – either broken or stolen – like the rest of the building.
Another gorgeous view of Manhattan – it is summer and so there is a lot of biking and hanging out in parks.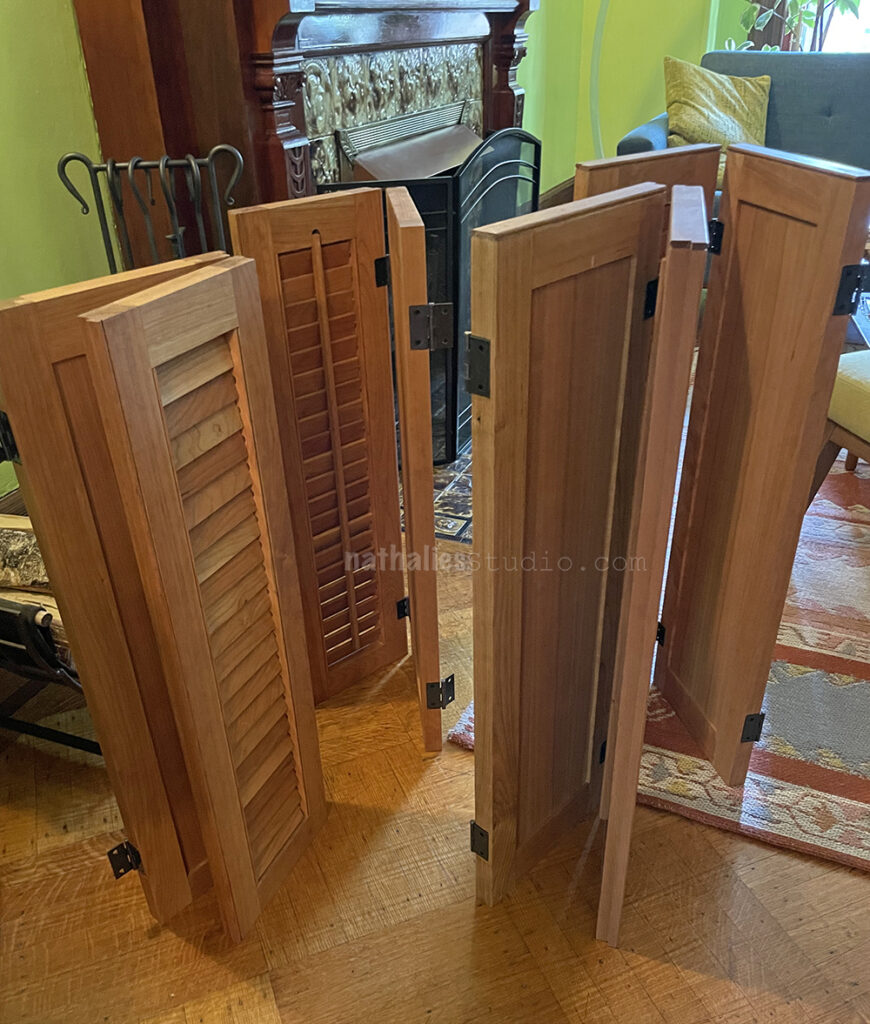 I was super excited that we finally got our custom made pocket shutters. They were missing in our front windows and they are so practical and amazing. they fold back into a pocket of the window trim and are hidden and look like part of the paneling. It was so sad that they were just open gaps. Little fun snippet: The company who made them for us also did some staging of shutters for The Gilded Age on HBO. Such a small company!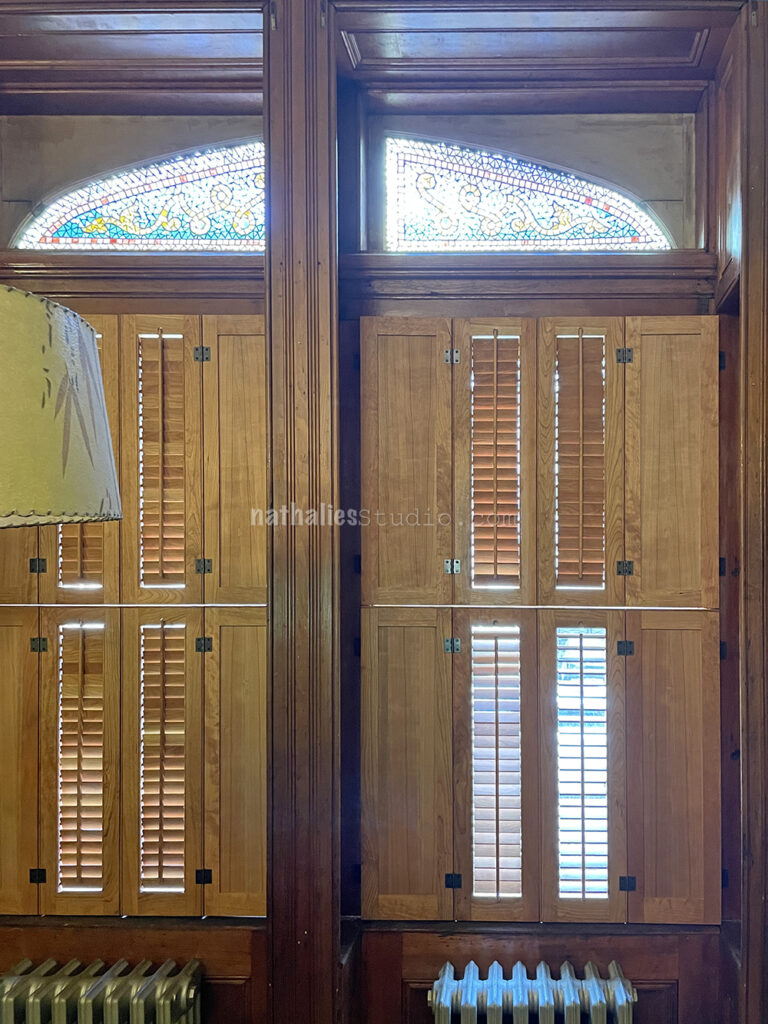 Looks so good!!! The wood will darken a bit of course. It took a whole day to fit them in because nothing is straight in an old house – and that's why we love it ;)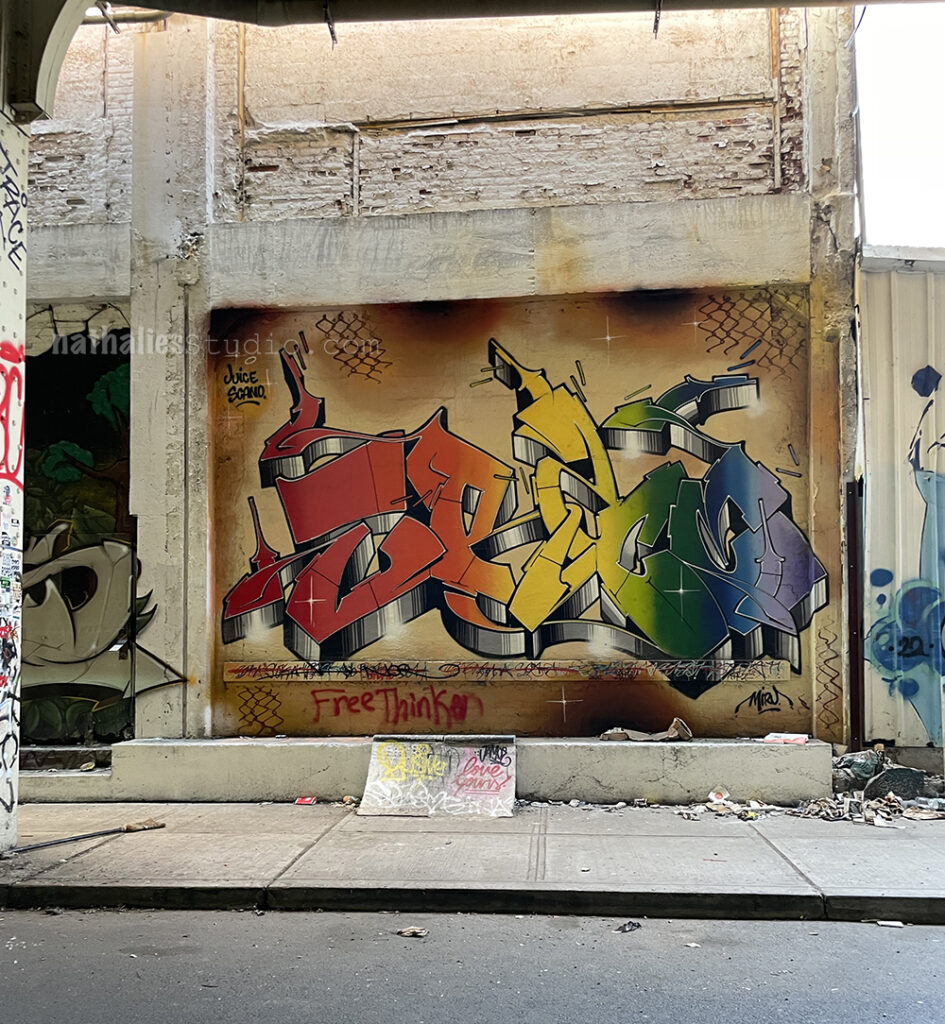 Little street art action in Jersey City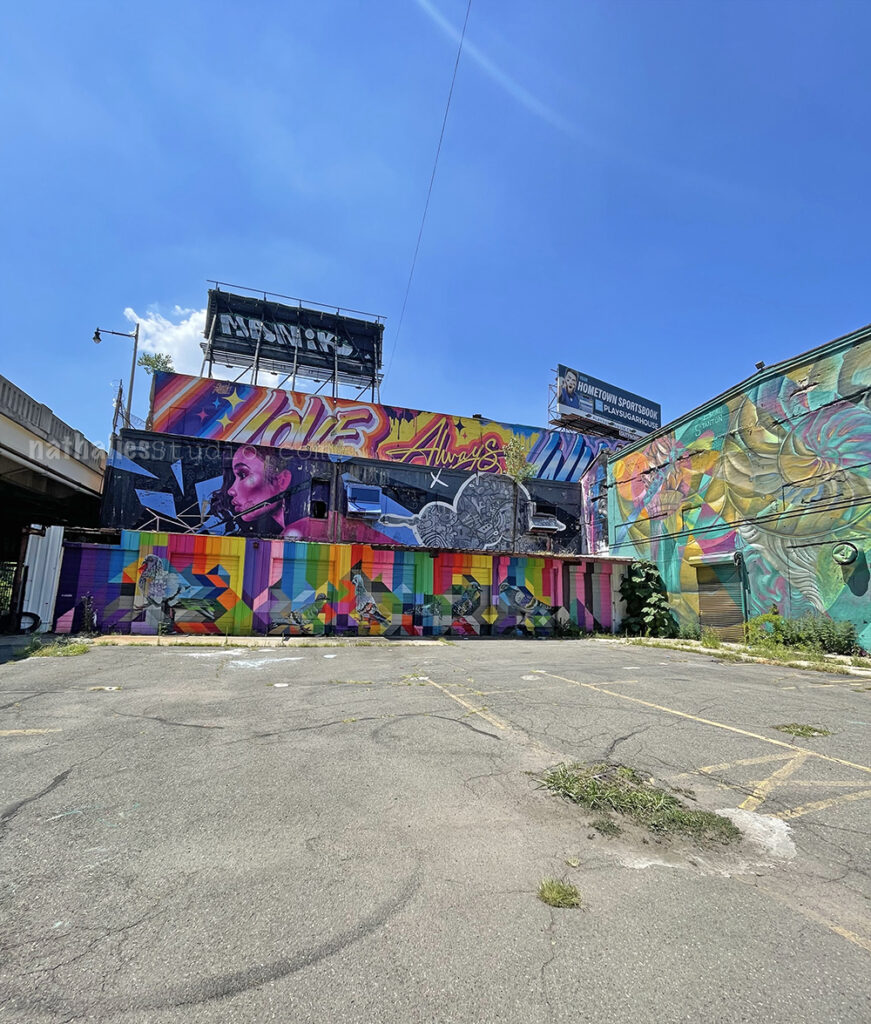 I took my friend Sandra to see some of the murals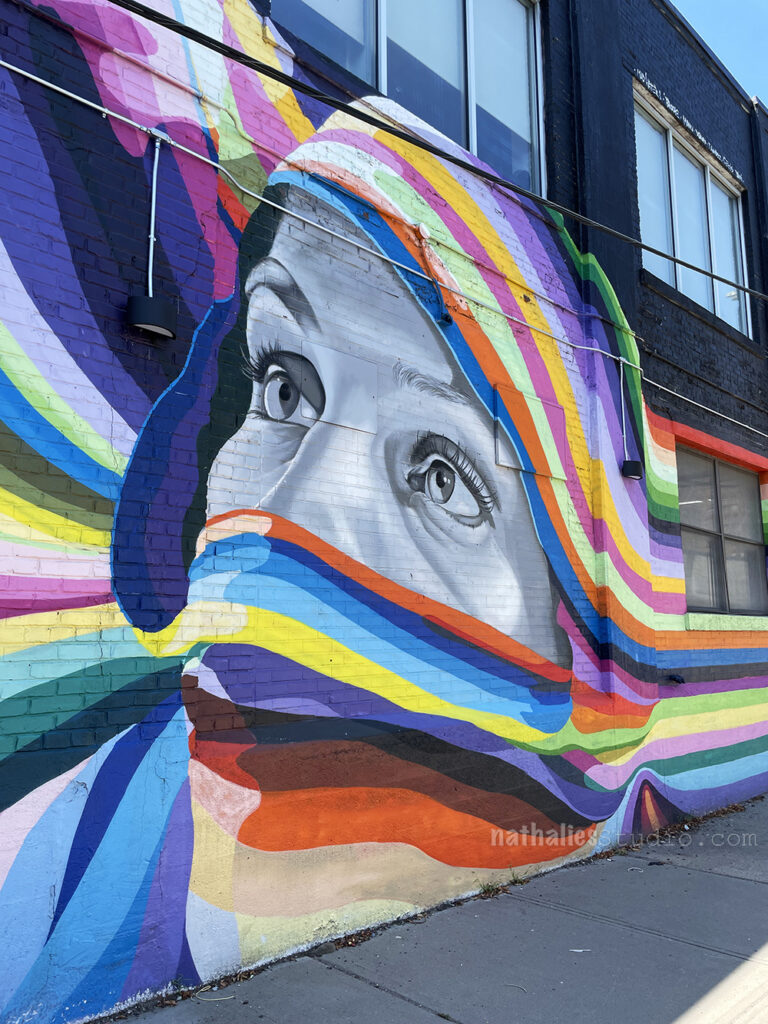 Amazing, isn't it?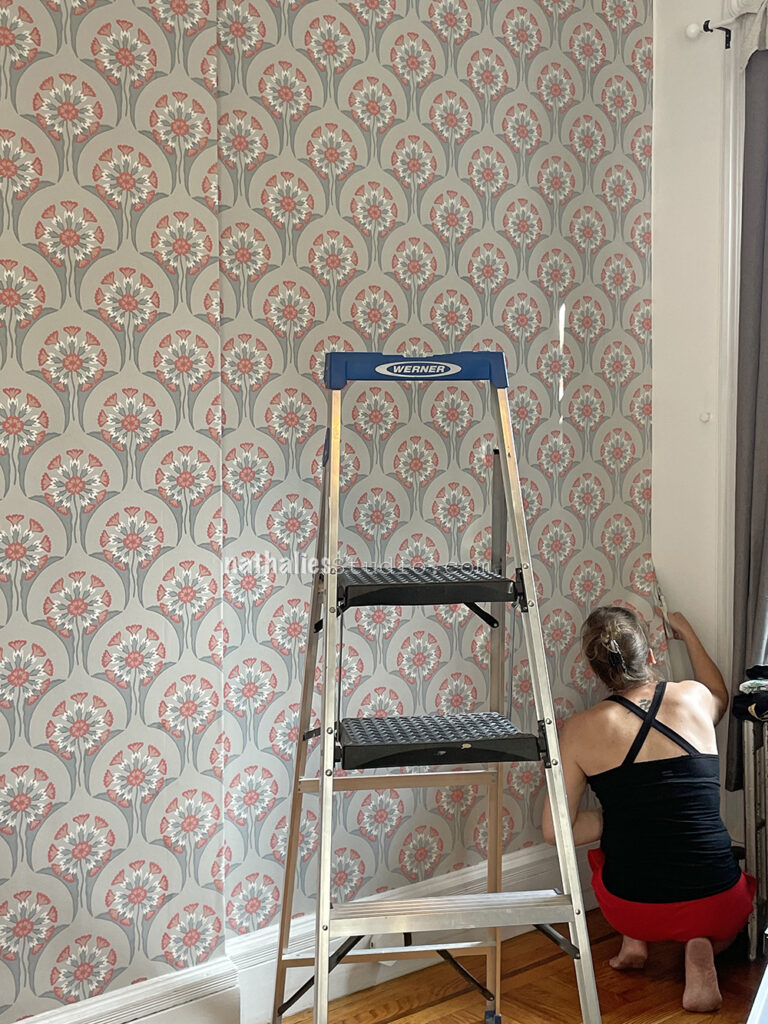 Speaking of my friend Sandra, she came from Germany for 10 days – a trip that had been postponed for the past two years and it was such a great time. And because she is rocks wallpapering …we wallpapered a wall in her guest room. It was super fun…and super hard…again …no wall in our house is straight. LOL. But the result is awesome.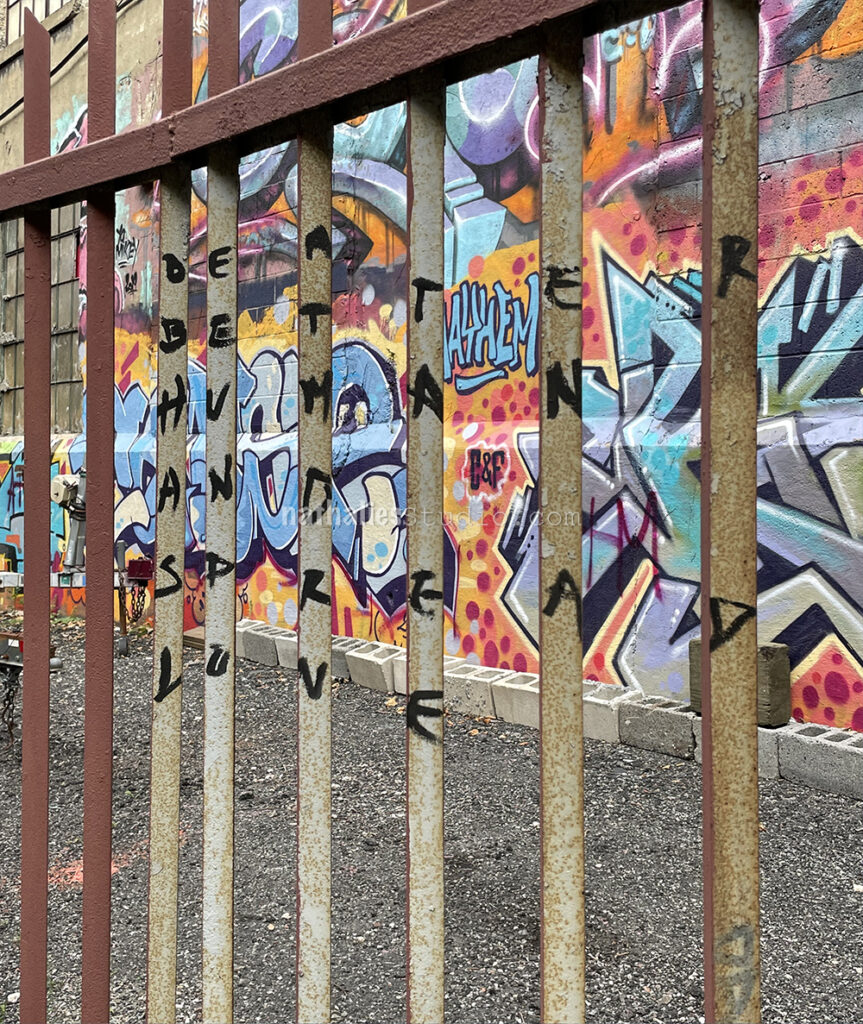 Do you see the hidden message? "Be a better human and spread love"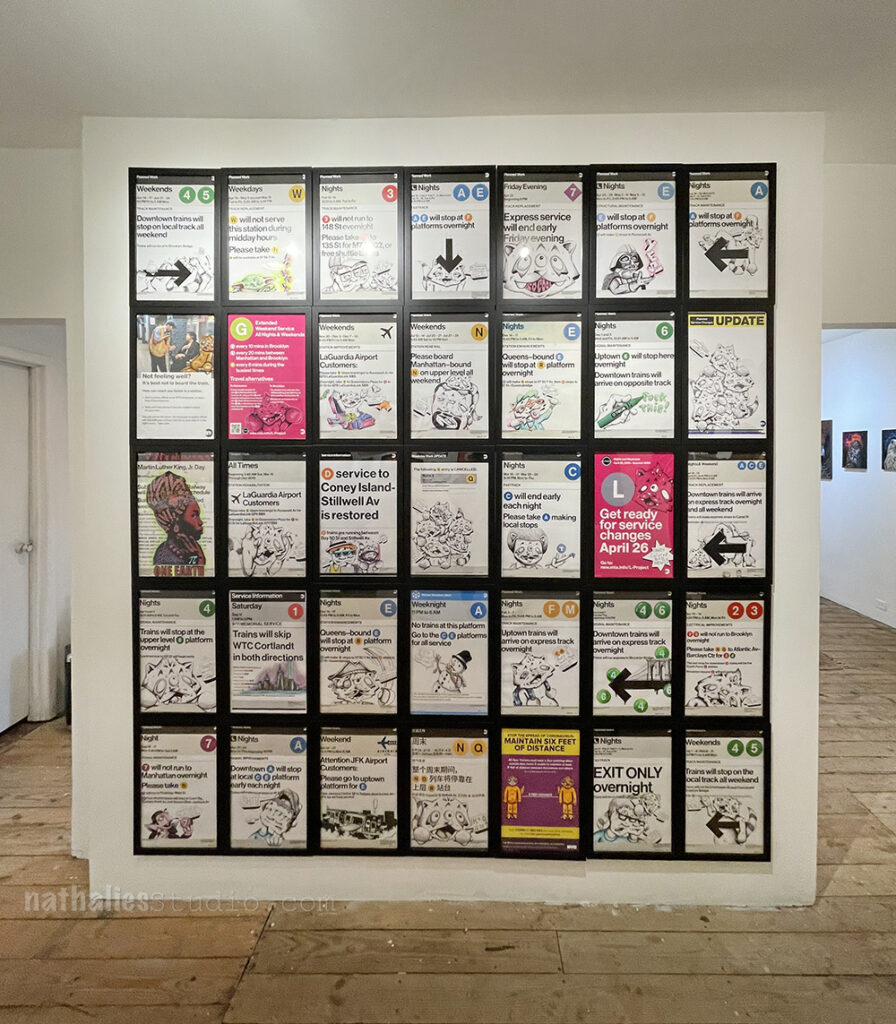 Awesome exhibition at Deep Space Gallery- we called up and were all by ourselves seeing some really cool artwork including those gems by Citty Kitty who finds the always super confusing NYC Metro Service posters and creates commentary art on them …sometimes even hangs them back LOL.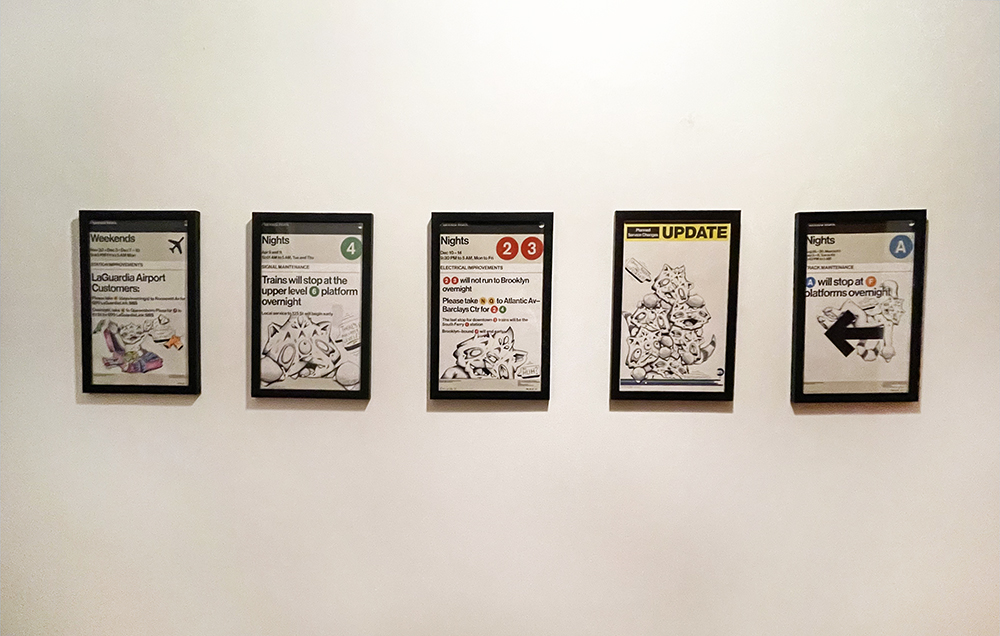 We bought 5 for our long hallway and are still laughing – it is hard to grasp I think if you do not see them close up but here are some.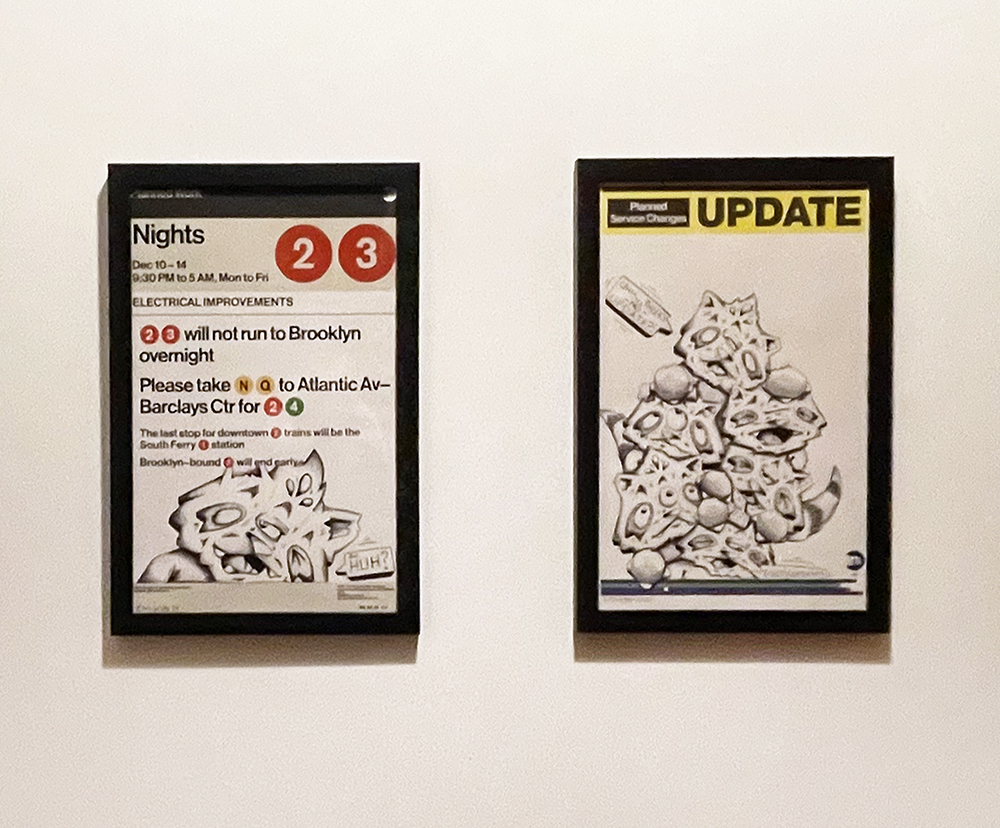 The one on the right that says Update was just an empty poster and the cats say "Uhh…There's no Update" and " I hate Updates" . Check his instagram out – love the humor.
That was it for this month – see you next month again for another stroll through the hood.