Time for a Stroll Through the Hood . Strolls through my hood get me out of my studio, they help me unstuck and often I get inspired by what I see and to get new ideas to create something. It is part of my philosophy about Artful Adventures in Mixed Media – which is the subject of my book. Here are some photos that I gathered in the last couple weeks.
Niles demanded that I post him as part of the Stroll through the hood…when he doesn't just relax he is patrolling his hood a lot  LOL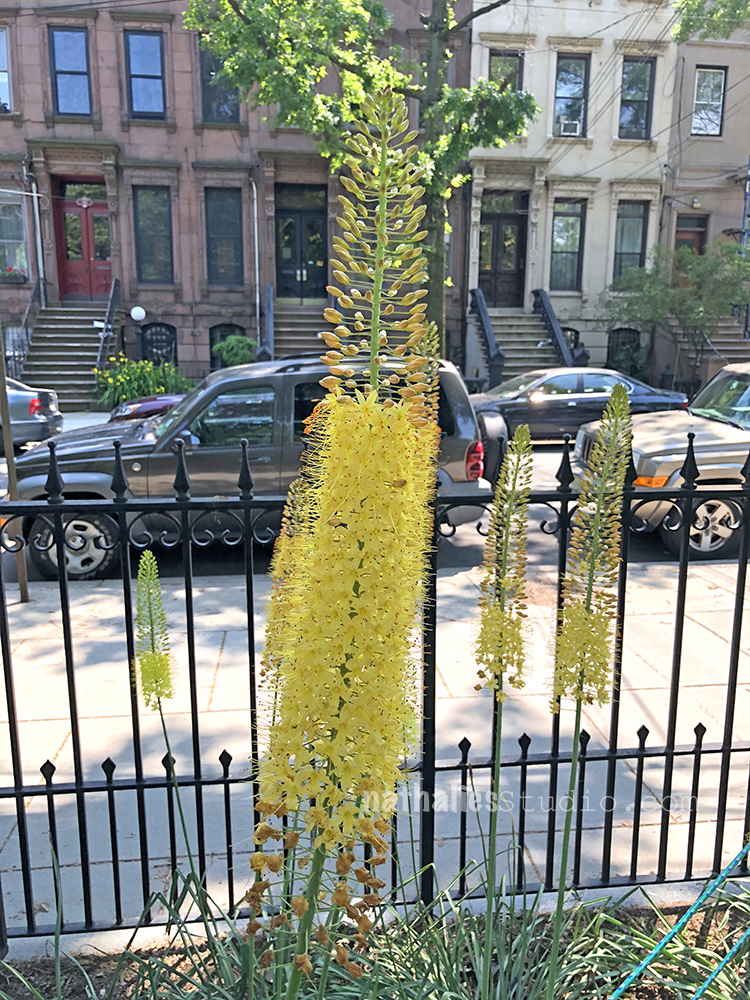 Those amazing flowers "torch lilies"  were just in bloom in our Van Vorst Park. Kim and I got some lunch and sat in the park on this very beautiful day and it reminded me that I should take my sketchbook into the park and go there more often.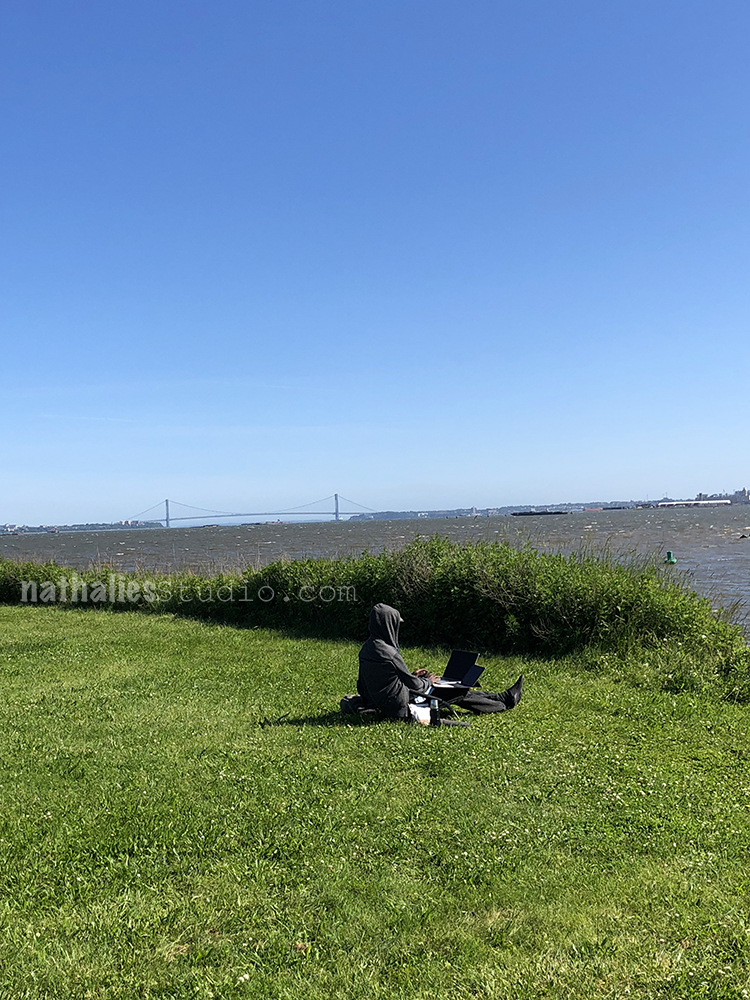 Bicycle Ride to Liberty State Park – Look at the best office view ever!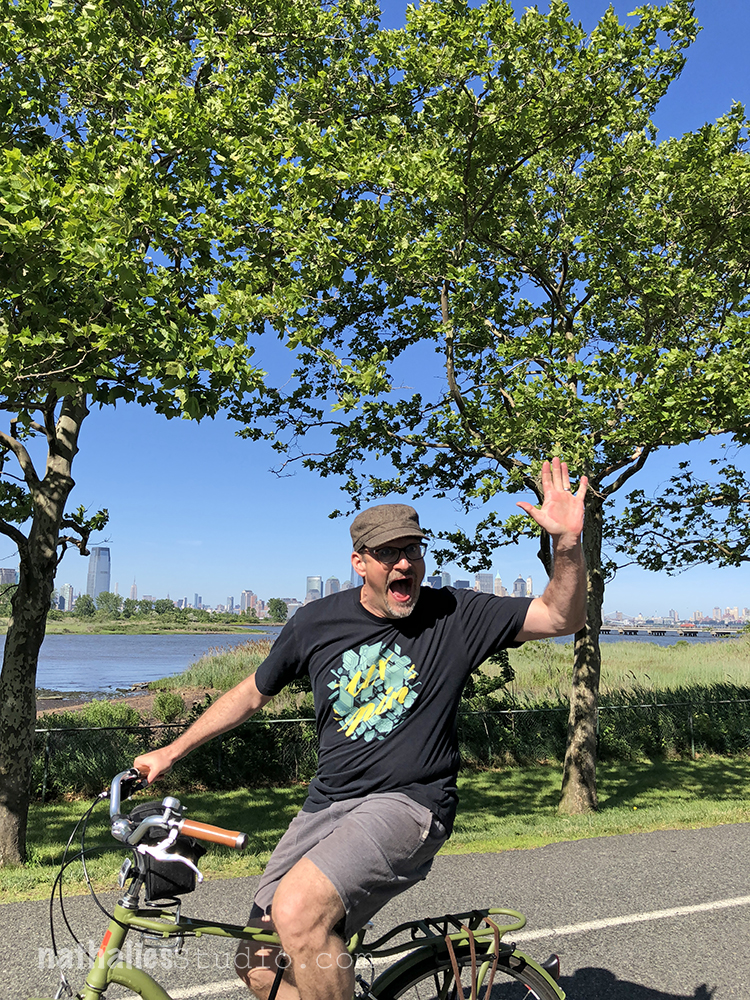 Oh brother…what can I say- LOL – someone is blocking my view of Manhattan but ok…laughing also triggers your creative muse ;)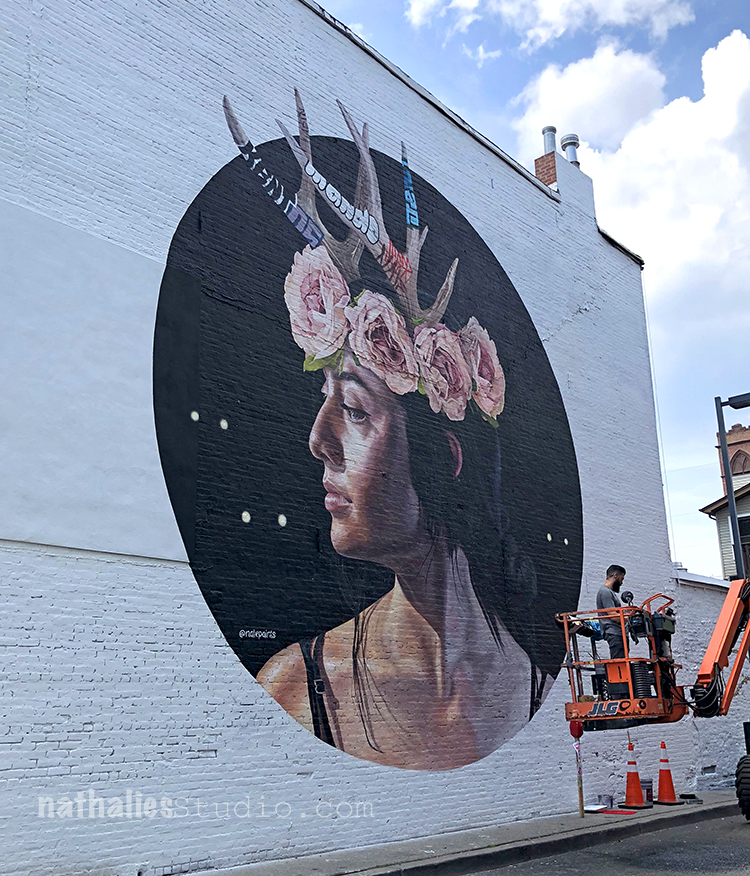 Work on a new mural – I have to go back now that it is finished. I love watching murals in progress and man – just the scale is so insane!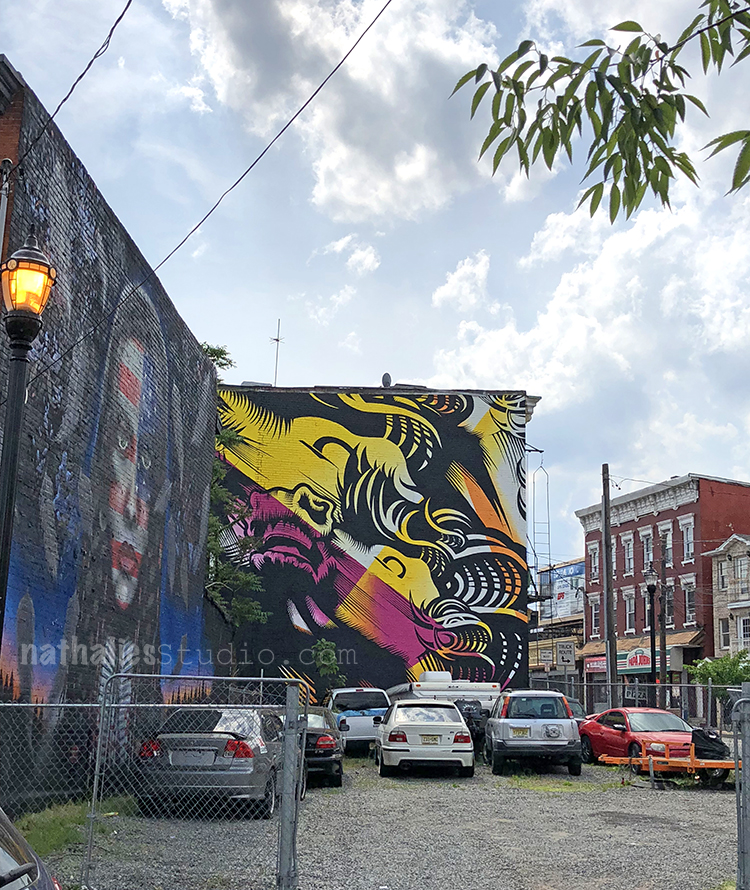 We are scouting out some other neighborhoods in the city and there are so many more murals of course.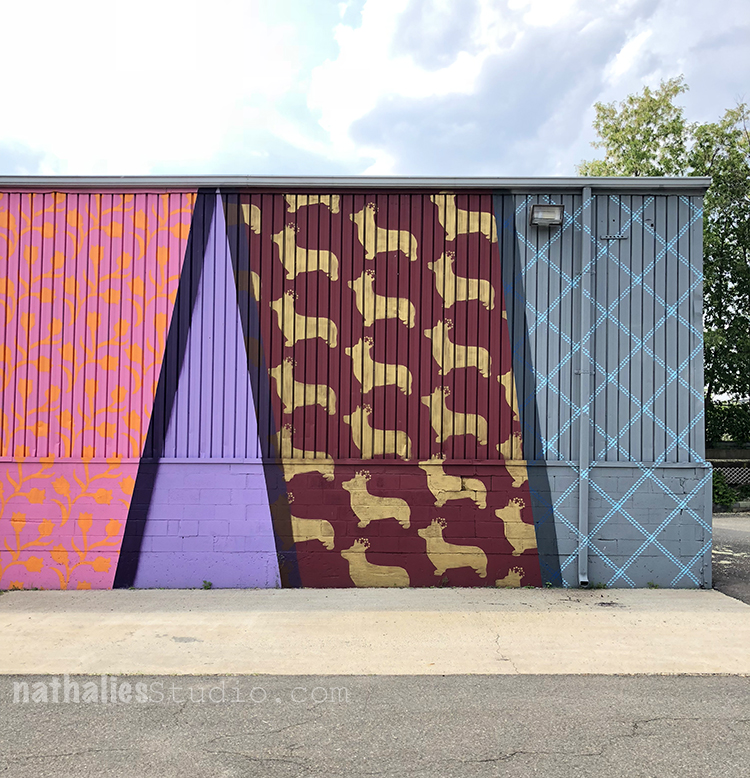 A new distillery opened – Corgi Distillery – hence the outside stenciling of their facilities -fun! I like the color scheme too.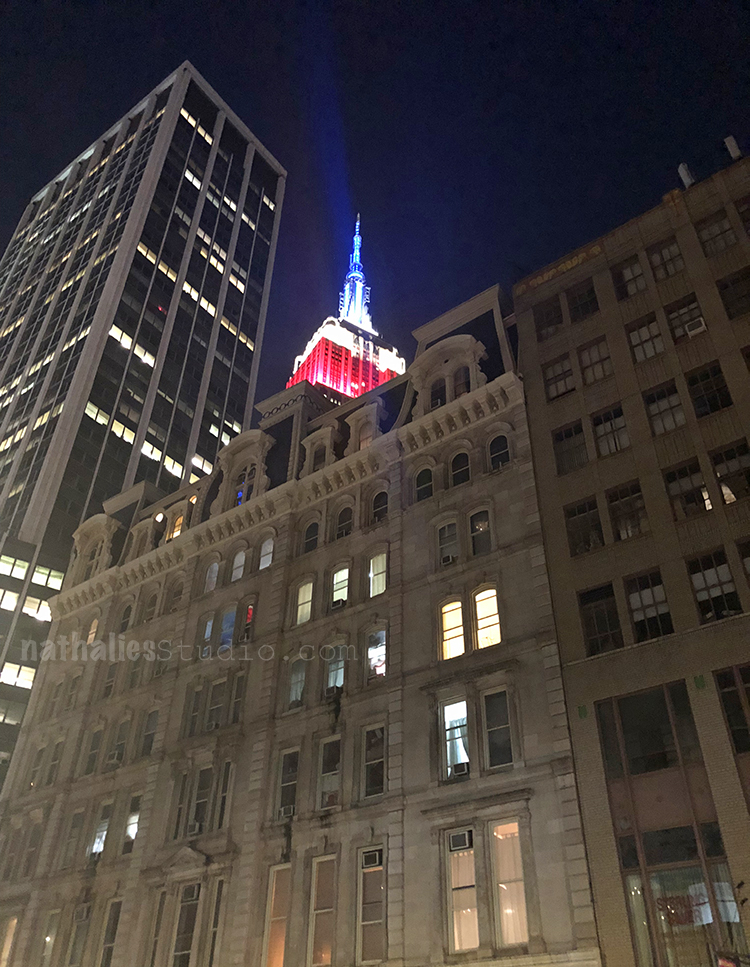 Technically my hood- since it is only 15 mins away ;) Always amazing when you walk around in Manhattan and then you look up and you are like "oooooohhhhh" . Also …maybe that could be a scene for a painting. I am intrigued by it.
Hope you enjoyed strolling with me through my hood always fun to discover new things and this monthly blogpost actually also pushes me to look for new things and fun things :)