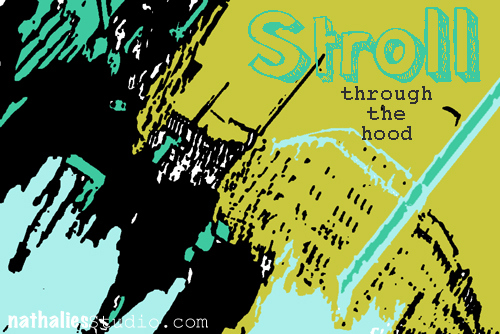 Time for a Stroll Through the Hood . Strolls through my hood get me out of my studio, they help me unstuck and often I get inspired by what I see and to get new ideas to create something.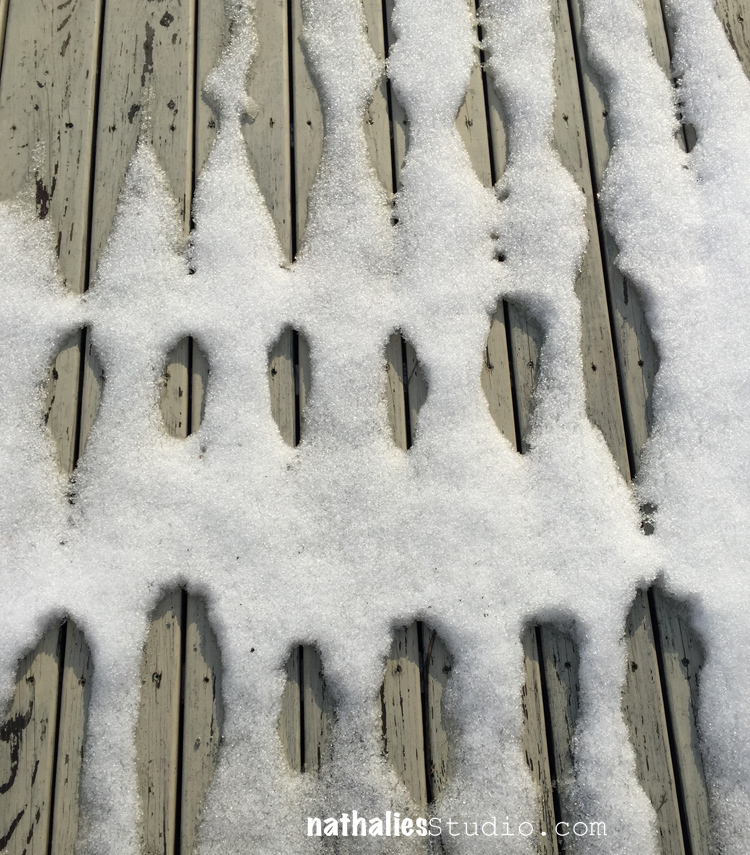 I loved the pattern and texture the melting snow created on our deck …I do not care for the snow so much though …I am glad when it is really spring weather again :)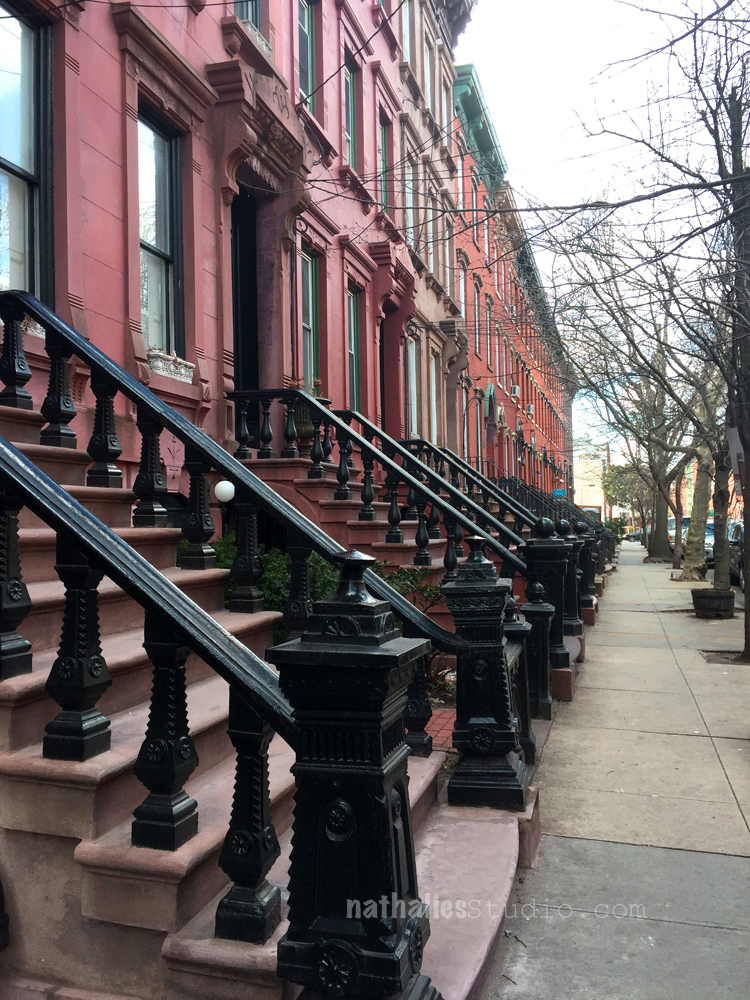 I love the row of brown stones on our street – the beautiful stairways and all those windows and differently colored stones – and soon the trees will be green too – wohoo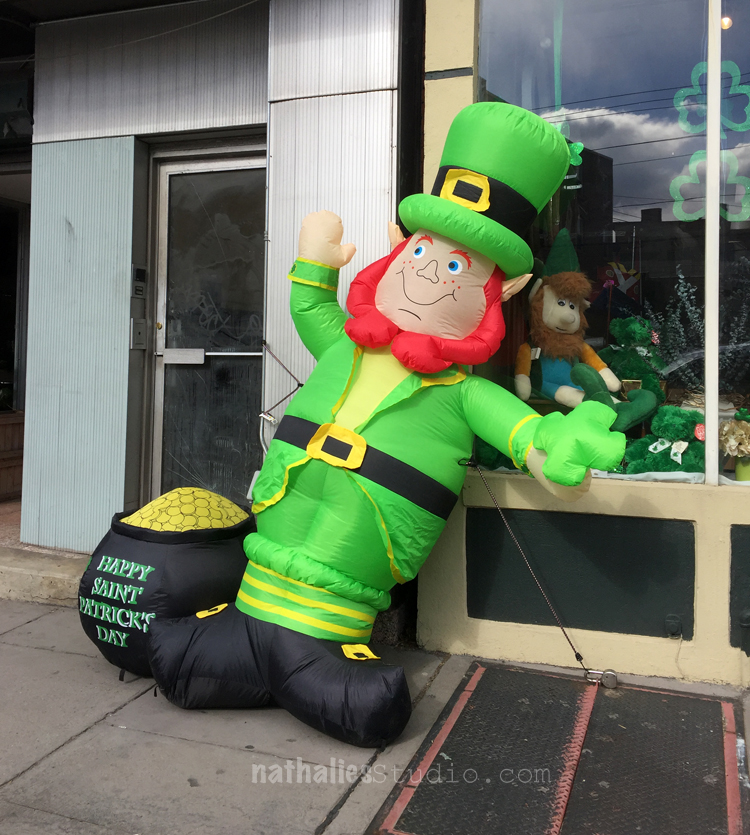 This made me laugh – I am not a big fan of those blow up figures – especially around the winter holidays (sorry!) and I was glad it was over…but nope- should have know there is one for St. Patrick's Day too – LOL.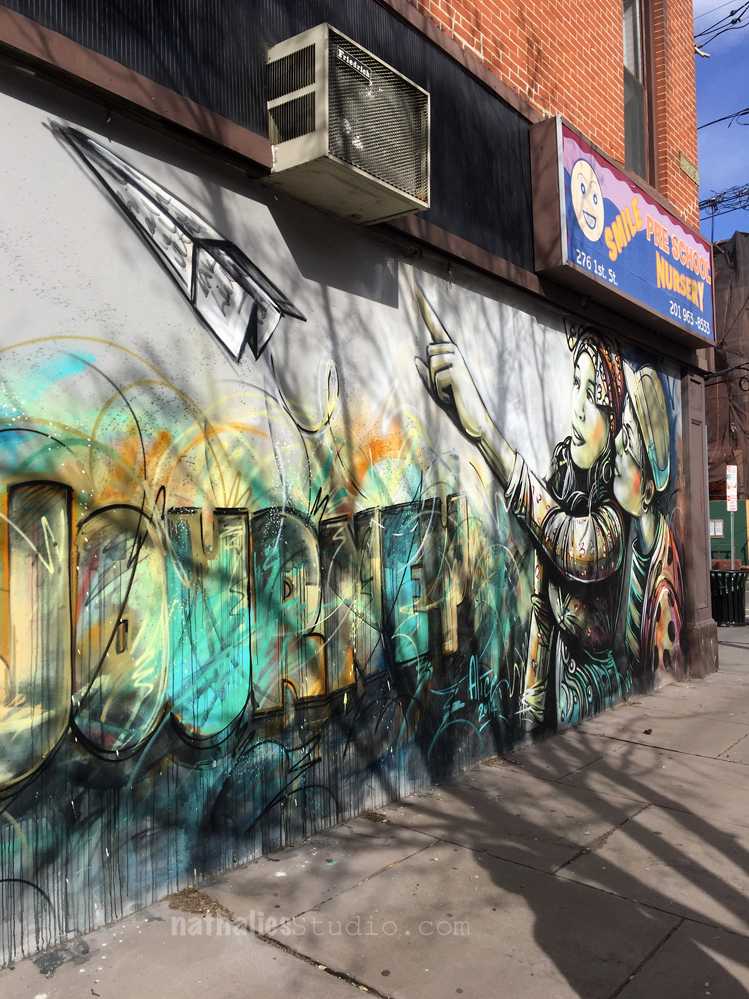 Loving this mural by Alice Pasquini – the colors but especially also the lettering!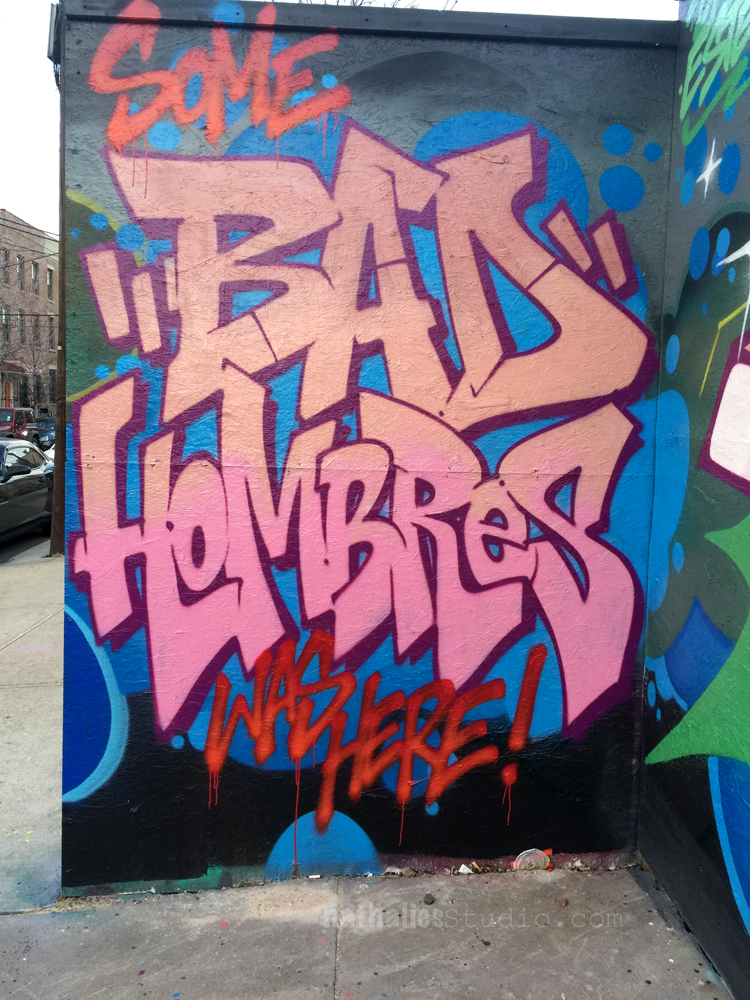 And this one on a construction fence made me laugh !
Cannot wait for warmer weather and more strolling around -it always help me get unstuck and get new ideas or process ideas :)
Have a beautiful day