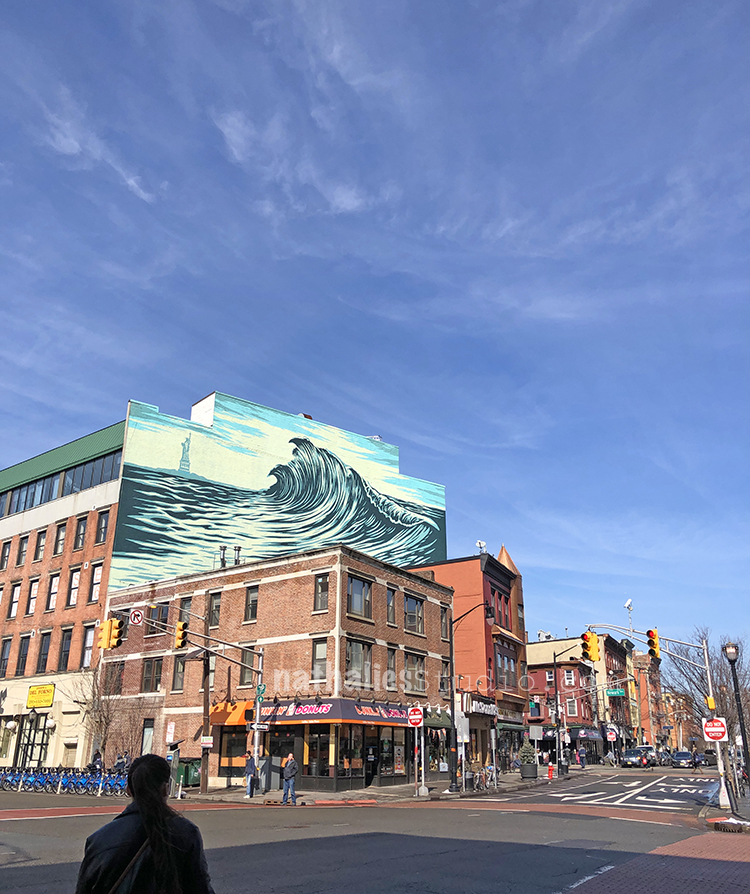 March!!! woot woot- finally things are getting warmer- LOL. I cannot wait to get the bike out again. Strolls through my hood get me out of my studio, they help me unstuck and often I get inspired by what I see and to get new ideas to create something. It is part of my philosophy about Artful Adventures in Mixed Media – which is the subject of my book. Here are some photos that I gathered in the last couple weeks.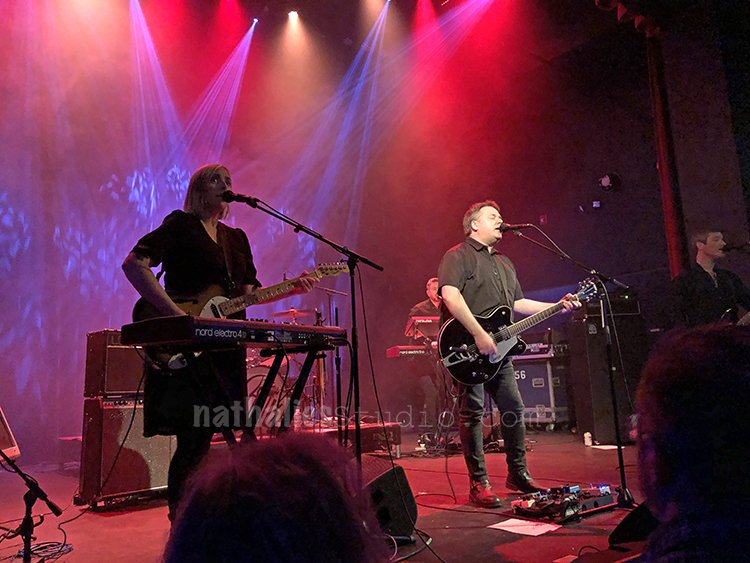 Indoor light inspiration at a concert of The Chills – it was a fun evening out with a couple of our friends and bonus – just around the corner from us.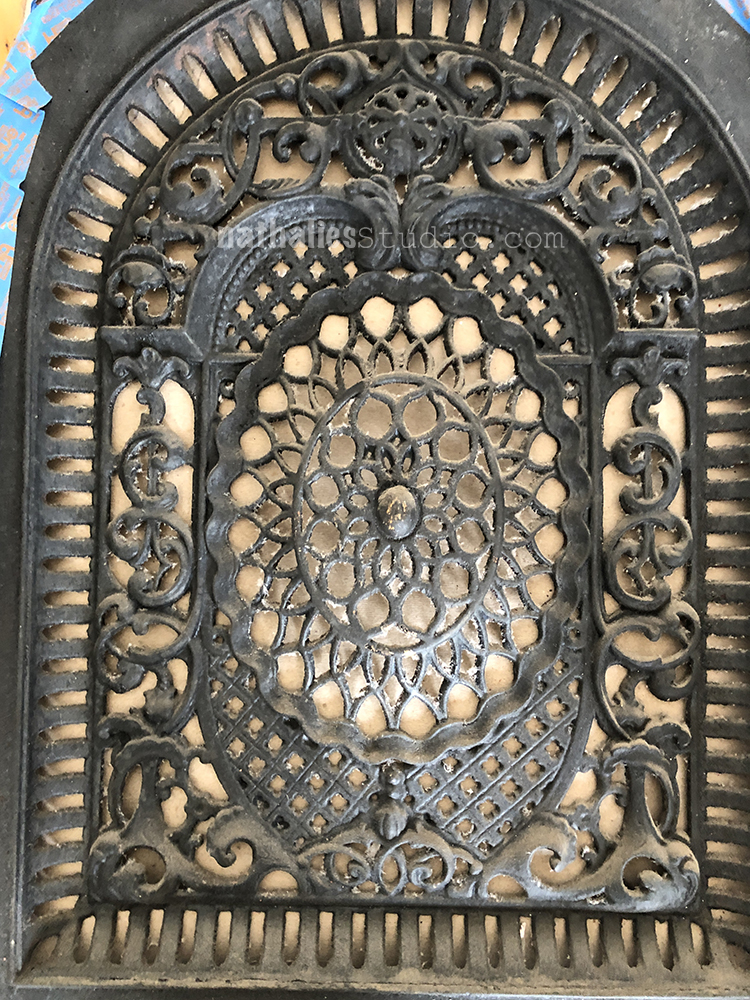 One of our fire place grates – needs some cleaning- how freaking awesome is this? I cannot believe how lucky we are to have it :)
We have four fireplaces – one is working again after we rebuild and relined the chimney and built a new fire box. One was at a bad spot so we moved it to my studio and – woohoo it didn't crack! Score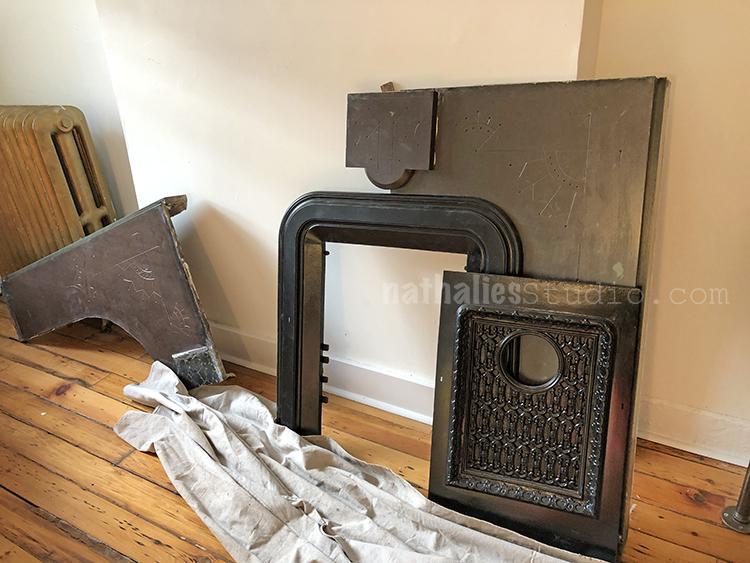 This is how a dismantled mantel looks like. The mason created an inside brick wall for the mantel and I painted the wall black- I share some pix later once we have everything fixed up on the wall as well.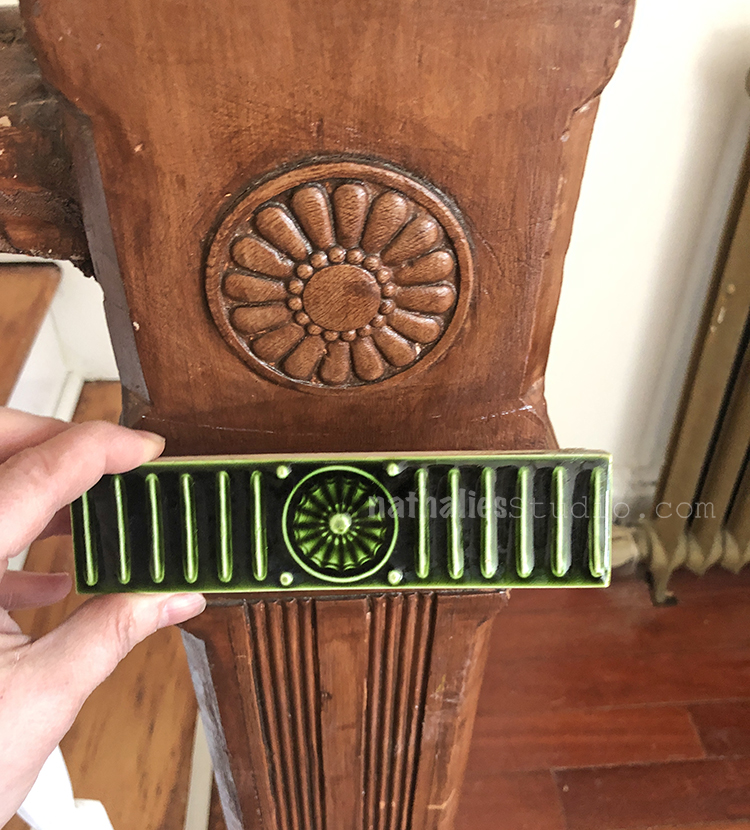 We also got some old vintage tiles at an architectural salvage place – they are for a border in our kitchen backsplash and mimic the design of our banister and some of the door frame designs. I know I am a  nut but when I spied those tiles I was instantly like "we have to have those". That was before we even had the house and ever since I was worried they would sell the tiles before we go them…so ….last week I made it at 8am to the place to get them …yes….it is THAT bad ;)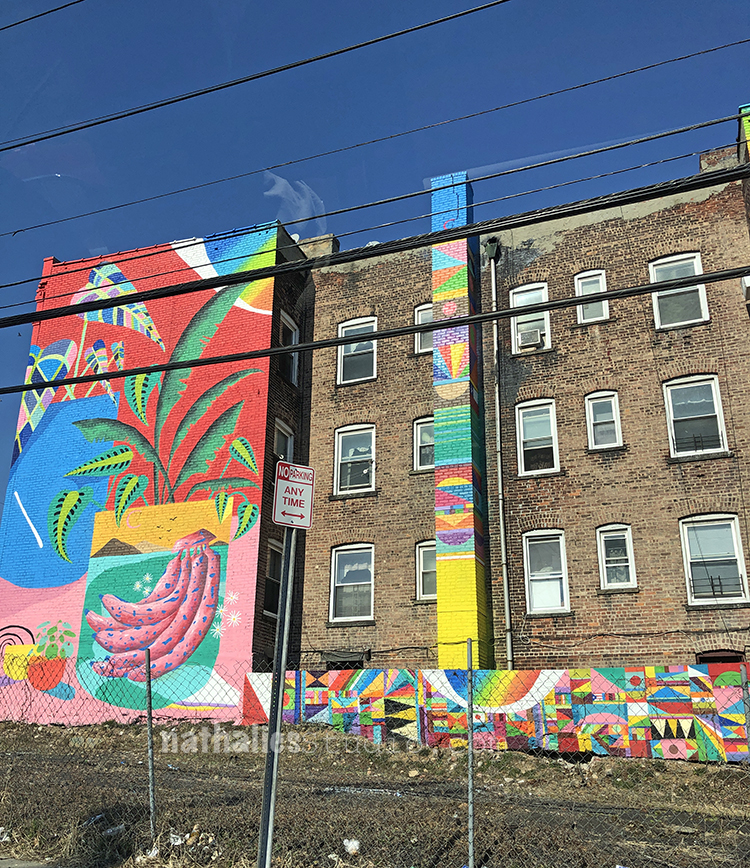 Fun colorful mural in my soon to be hood.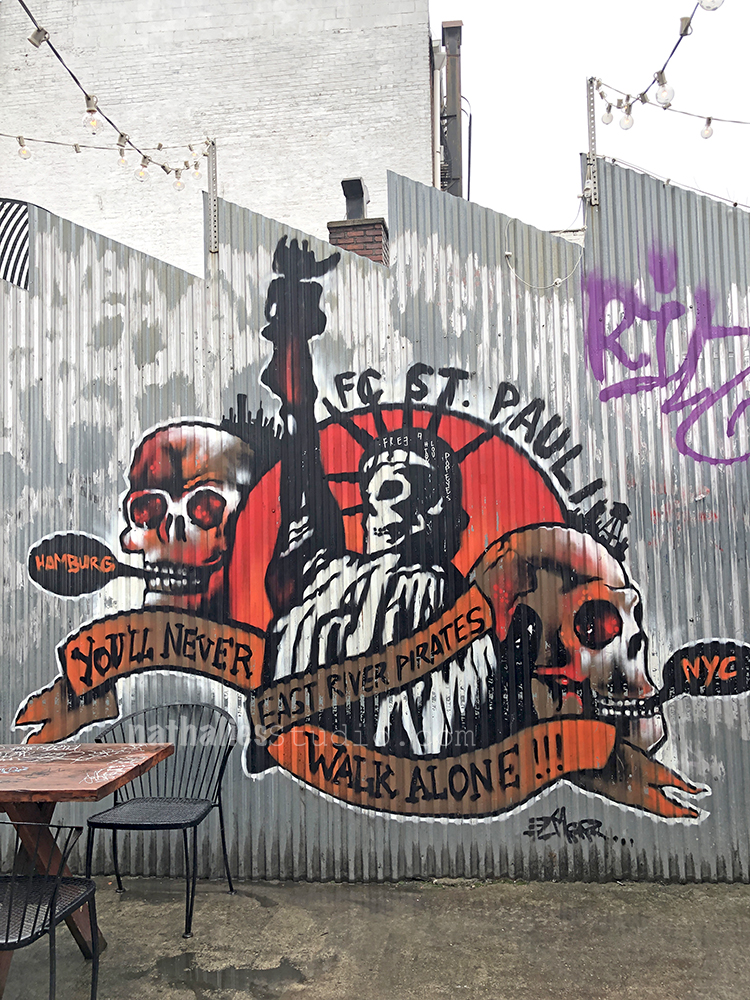 And …the St. Pauli NYC sign – YESSSS -my home soccer team from Germany has a fan club in Brooklyn and we finally made it there. Loving it! Made me feel like being in Hamburg for a couple hours.
Hope you all have a great month and are up for some stroll through your hood! Cannot wait to show more pix from my new one and I will also put some house pix in once in a while.