Time for a Stroll Through the Hood . Strolls through my hood get me out of my studio, they help me unstuck and often I get inspired by what I see and to get new ideas to create something. It is part of my philosophy about Artful Adventures in Mixed Media – which is the subject of my book. Here are some photos that I gathered in the last couple weeks.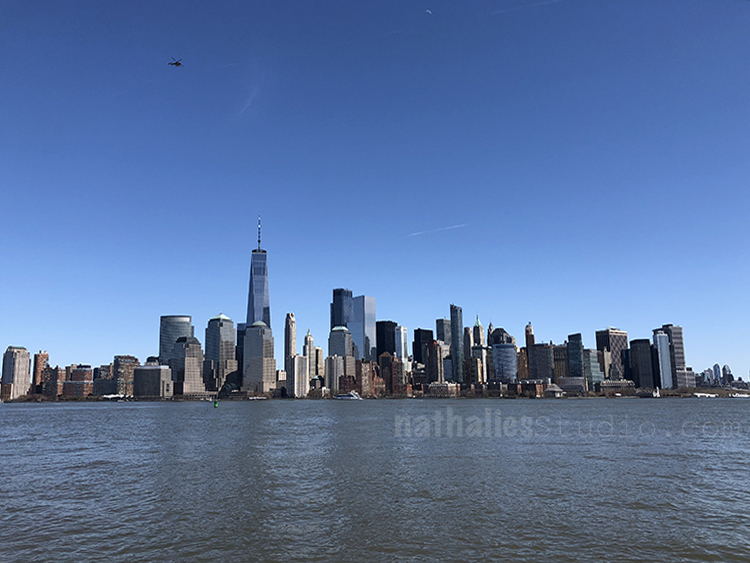 This view gets never old for me.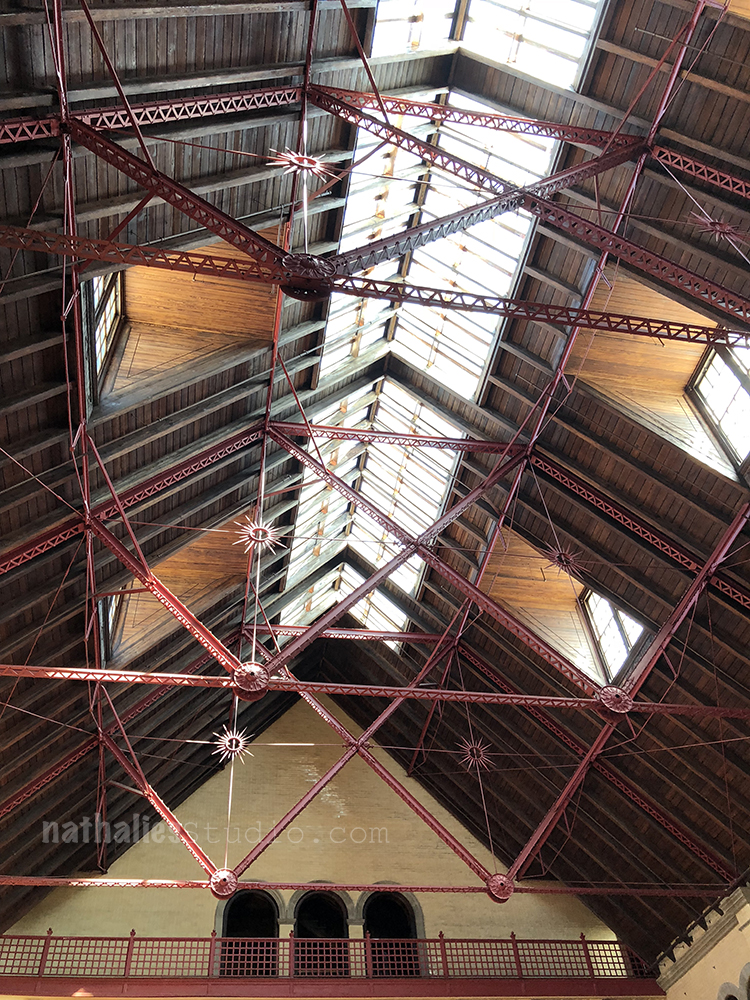 The inside of the Liberty State Train Station – I love the ironwork and woodwork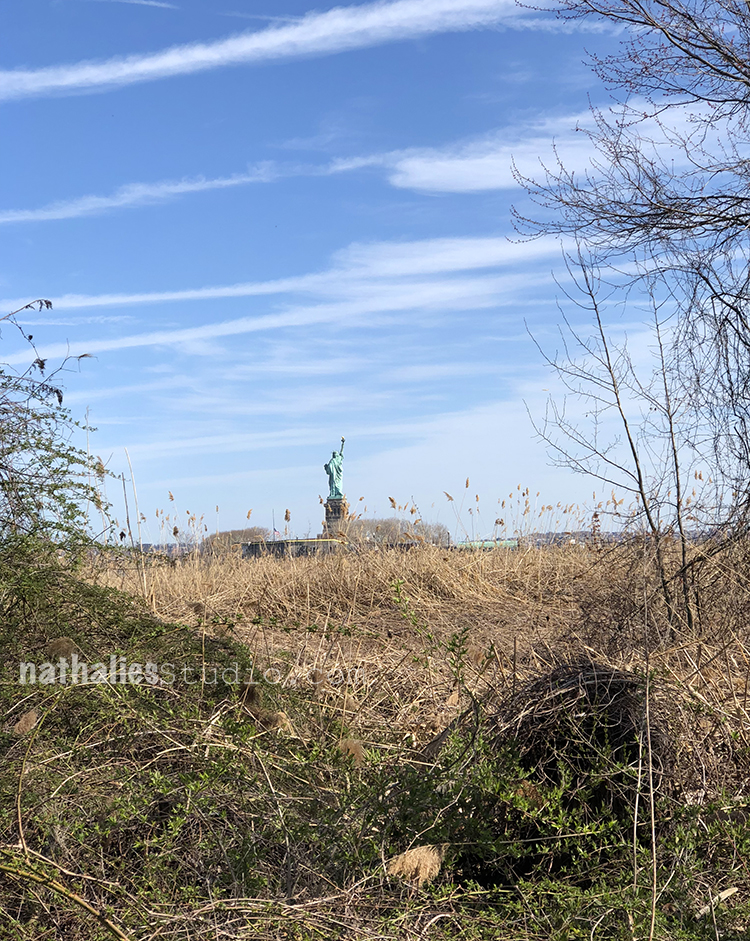 A different view of Lady Liberty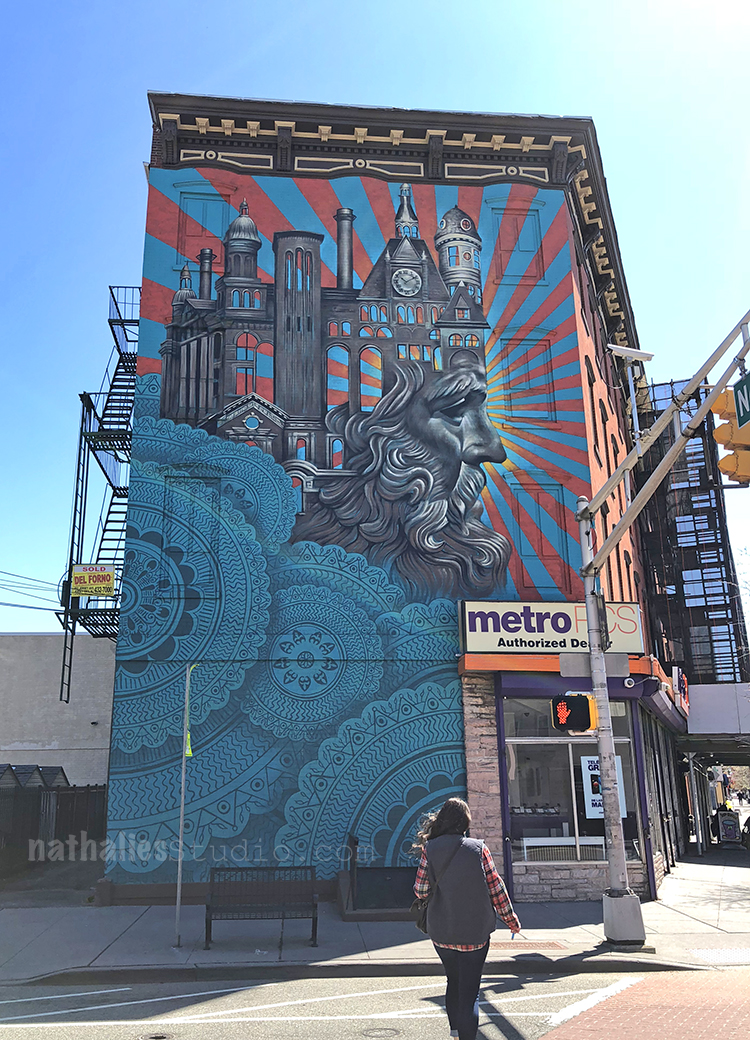 shown before but still always making me happy. It depicts many buildings I love and sketched – the Lady Liberty train station , the powerhouse…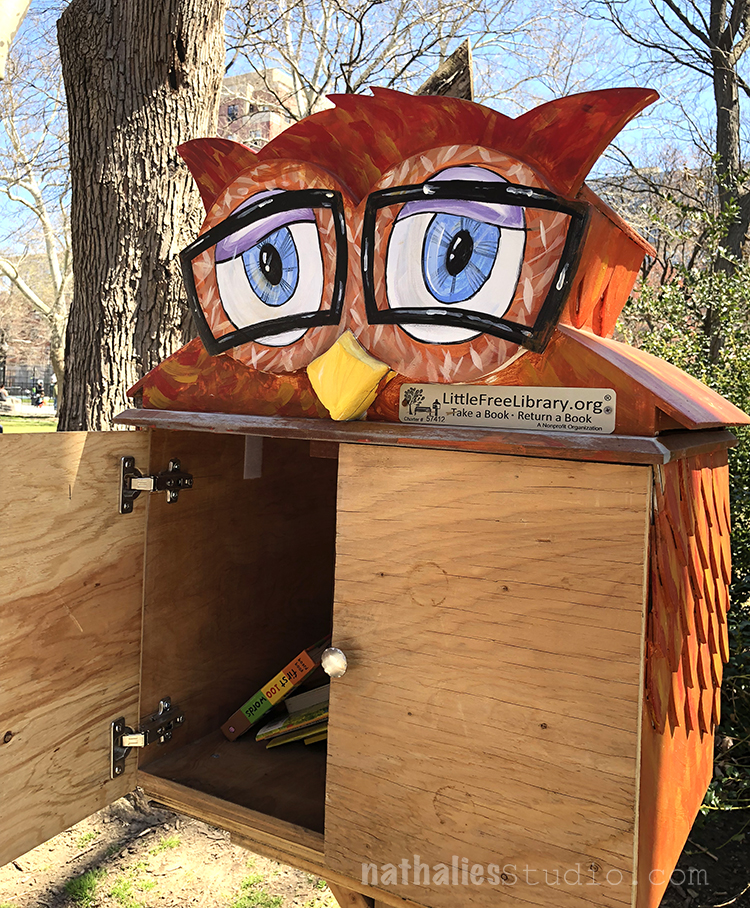 Come on- that is the cutest free library EVER – in our Hamilton Park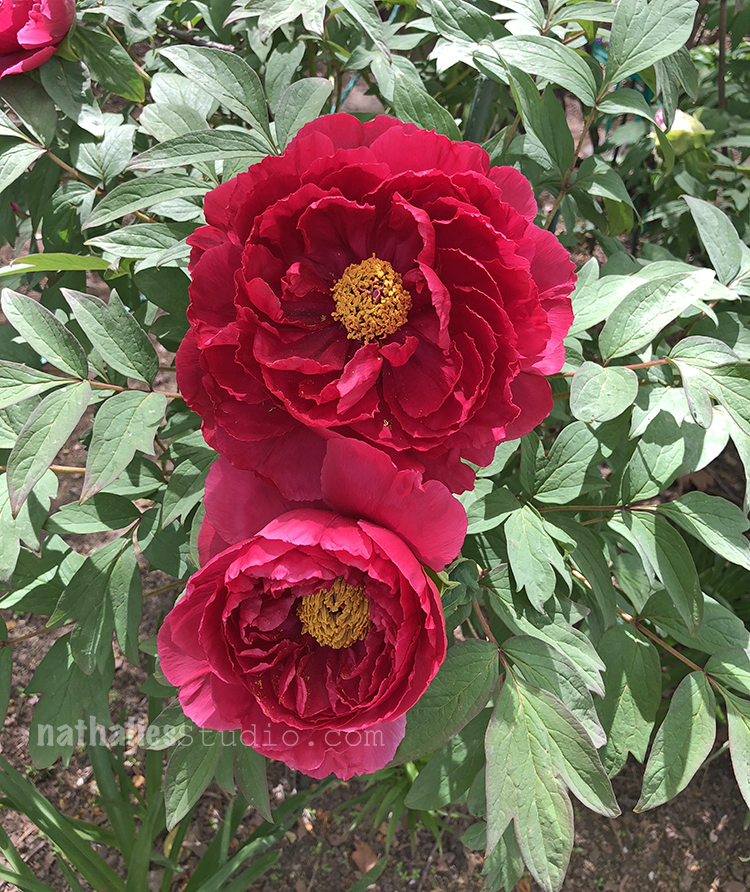 So Van Vorst Park competes with some beautiful peonies :)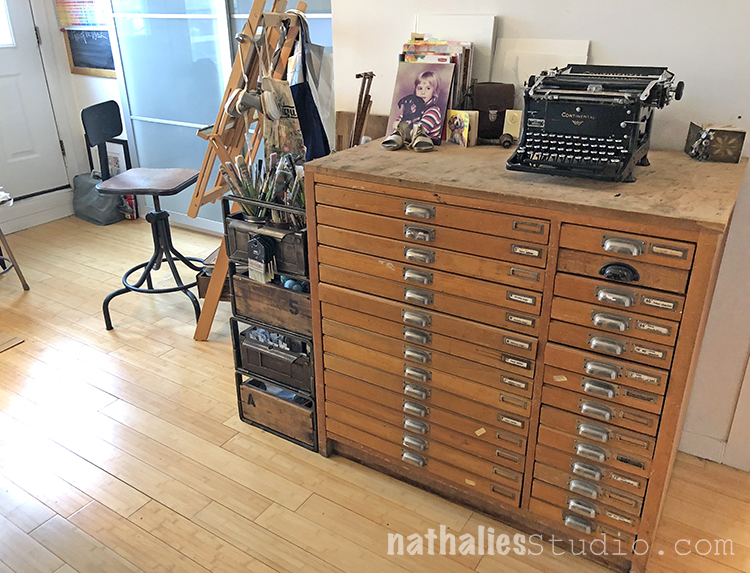 A little bit of progress in my studio reorganization – I moved the letterpress to the other side of the wall and arranged my stackable industrial drawer next to it , instead of on top of the letterpress.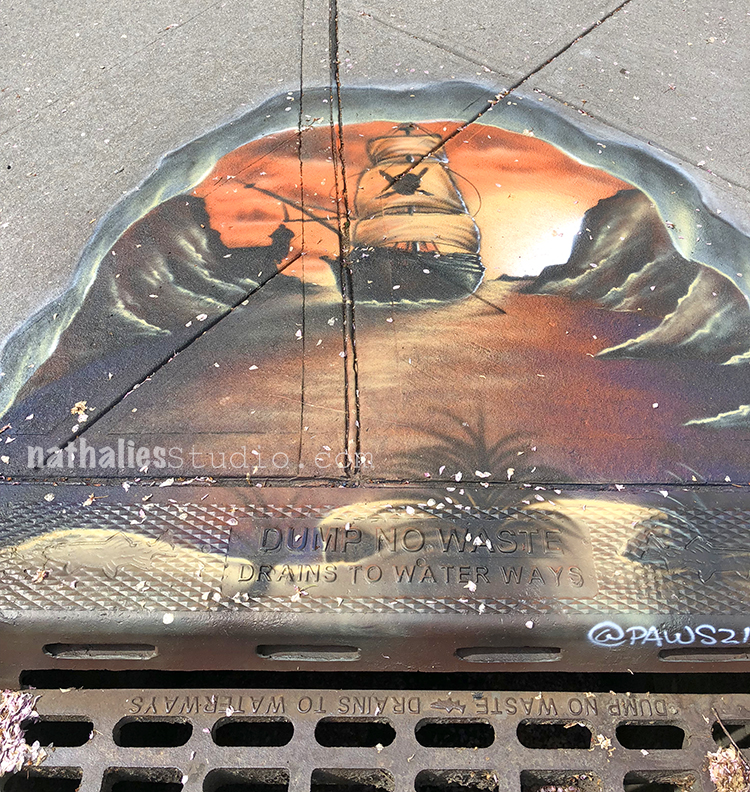 new spray painted drain …interesting.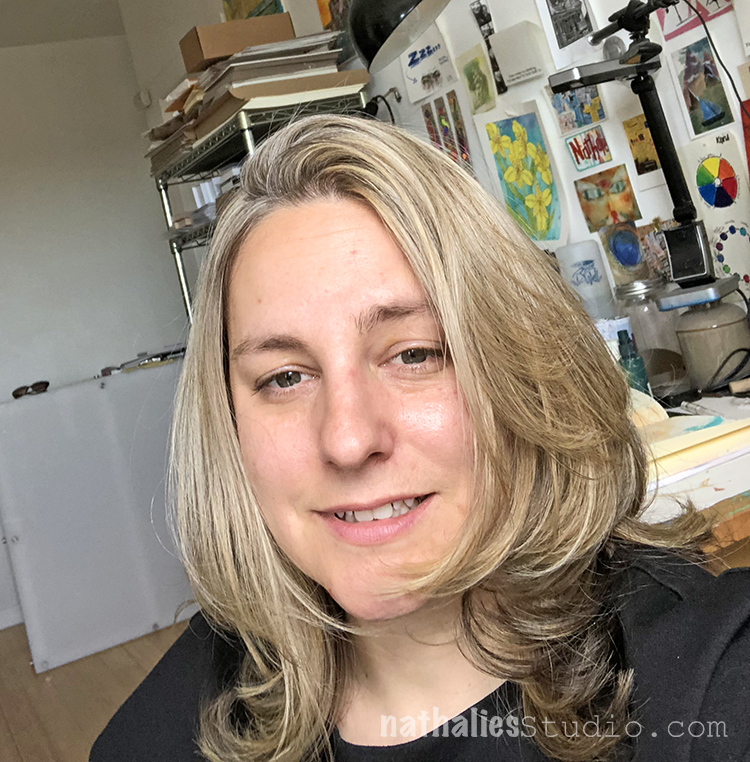 New hairdo …hey …you don't see me much so I thought I sneak this one in ;)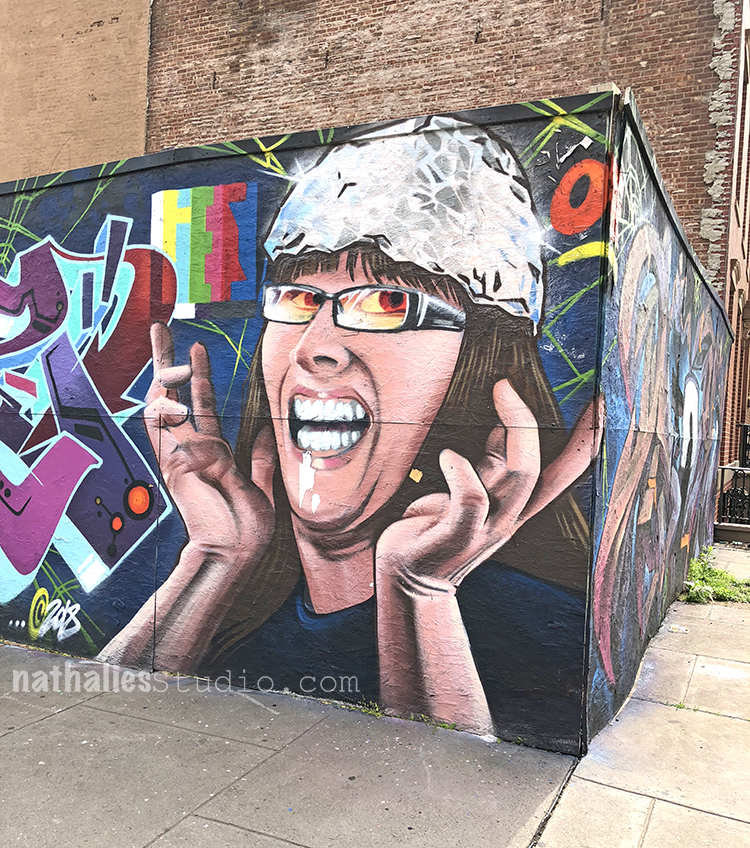 And this is how I felt when I came from the vet – happy the cat was doing well ….kind of going nuts that the bill was crazy :) LOL.
Hope you enjoyed this little stroll through my hood – thank you for strolling along