Strolls through my hood get me out of my studio, they help me get unstuck and often I get inspired by what I see and get new ideas to create something. It is part of my philosophy about Artful Adventures in Mixed Media – which is the subject of my book. Here are some photos that I gathered in the last couple weeks – while we are still on lock down, I started on some nicer days to venture out very early in the morning on my bike and with a mask. Not the most pleasant task but it feels good to get some fresh air and exercise.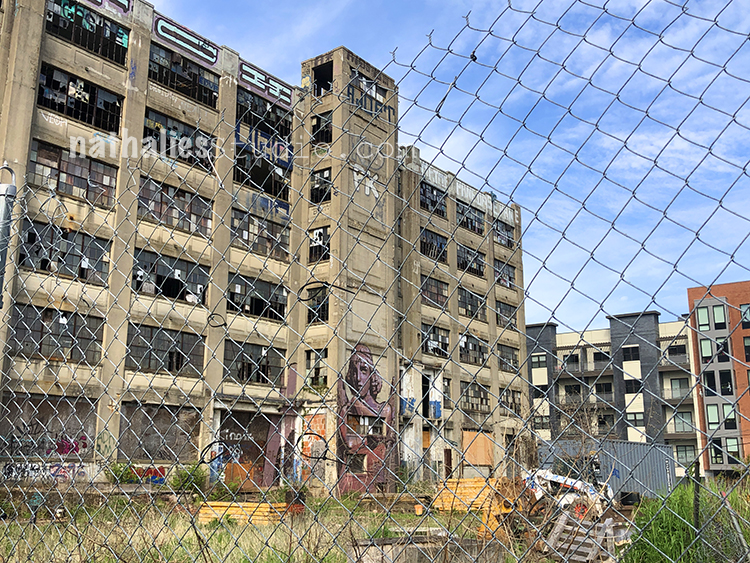 This warehouse has been abandoned for as long I as I live here- I am not sure what is going to happen here. It is an interesting building for sure.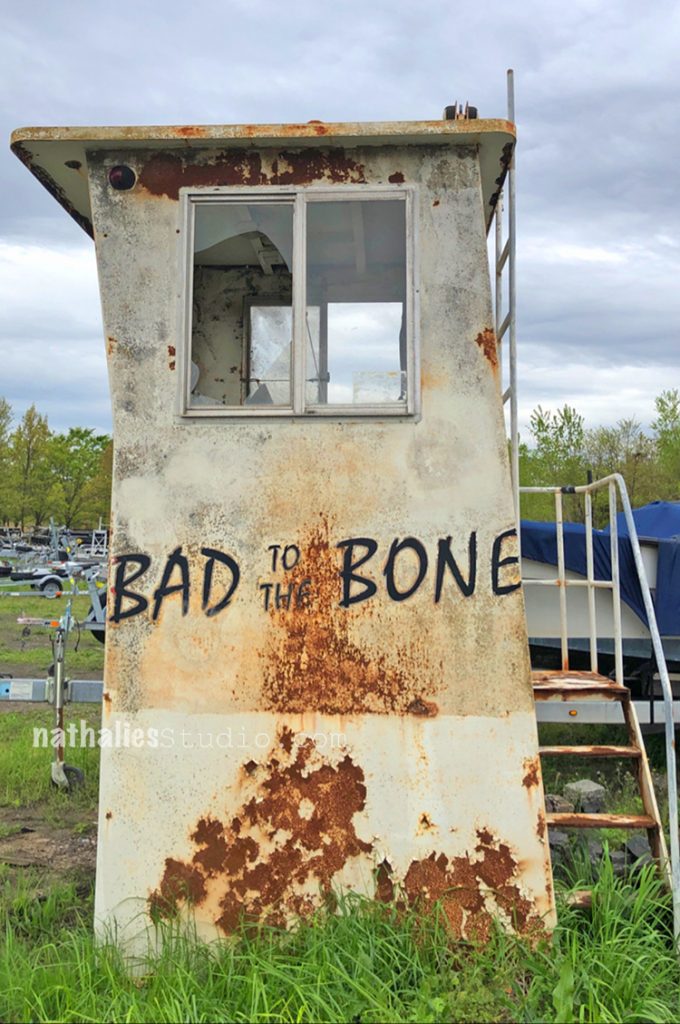 This made me laugh – in the middle of marina at Liberty State park . Love the rust and the font.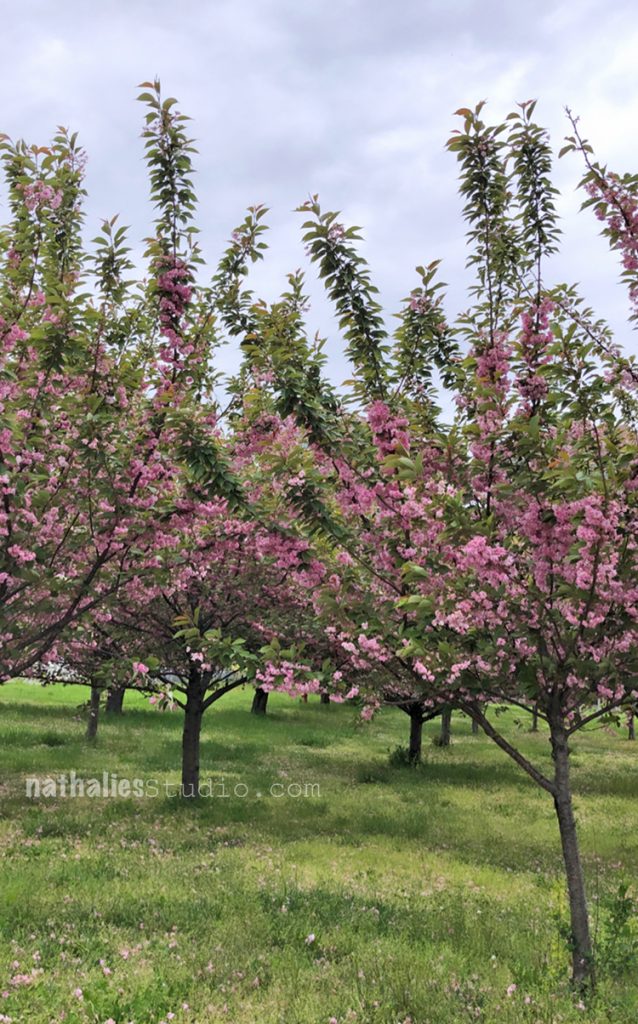 So glad I caught a glimpse – even though at the end of the cherry blossom – so pretty.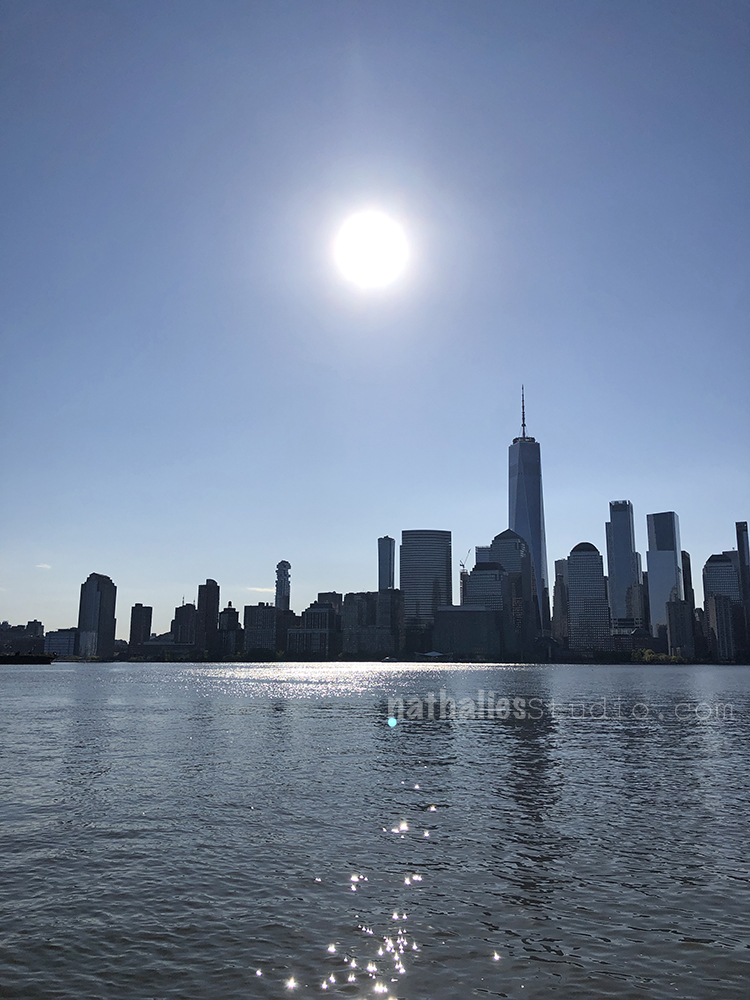 There was a sense of grieve and joy upon seeing the so familiar scenery … for an hour I felt as if everything will be ok … we all need a little bit of social distanced escape once in a while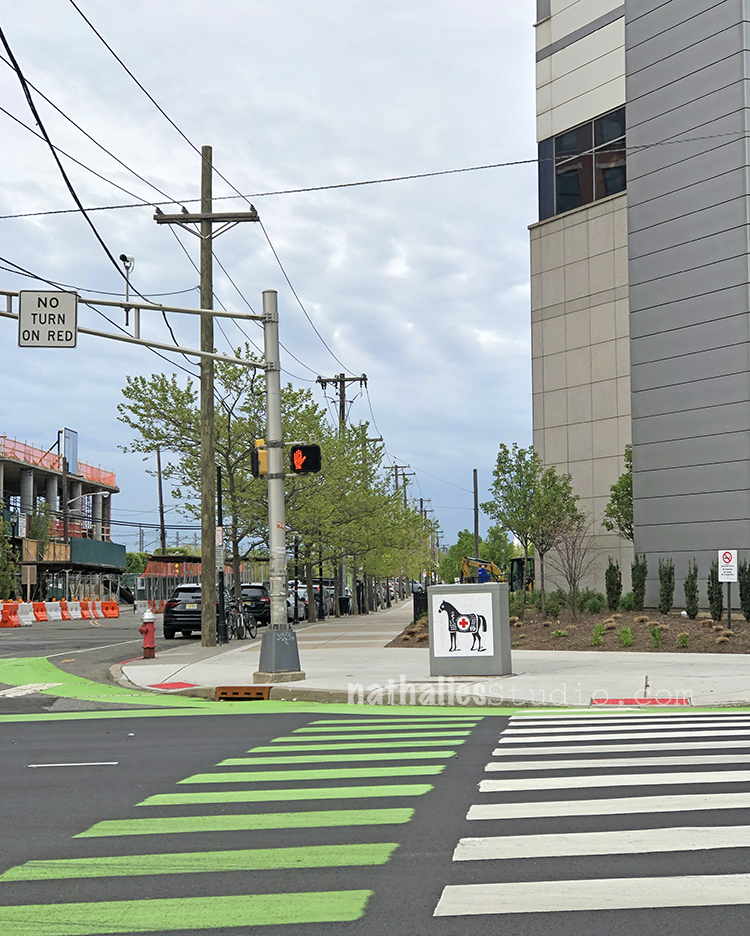 A paste up by Dylon Egon at the Jersey City Medical Center. It was weird to have no cars and no people around on those intersections that are usually bustling.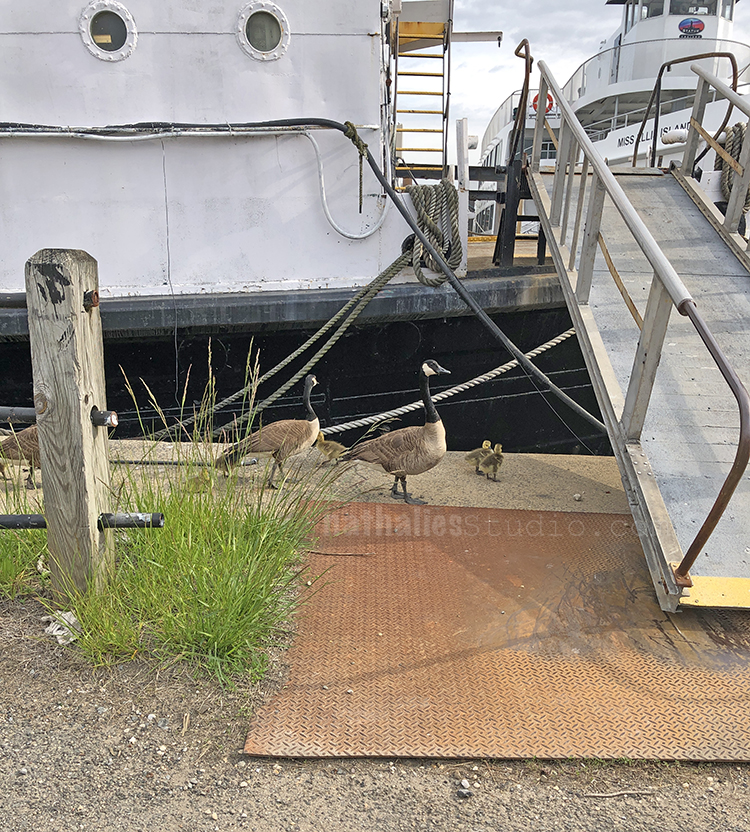 Definitely kept my distance from those very protective parents taking their cute kids out for a stroll.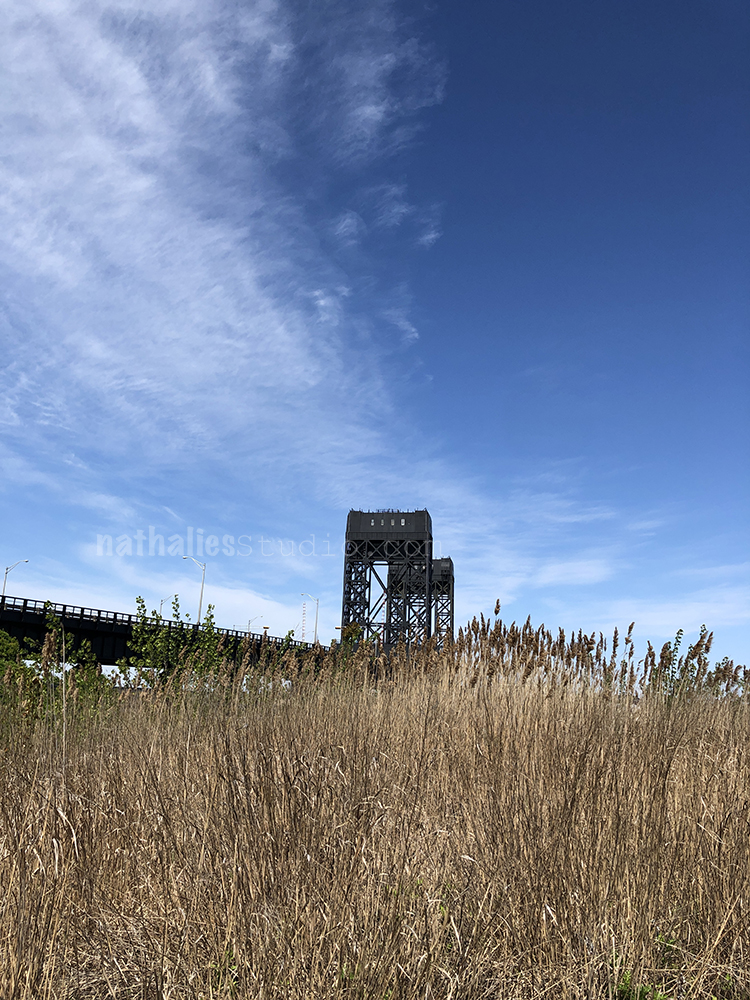 At Lincoln Park – they reopened the parks and it has been such a nice way to get out. Walking in the city with people has not been fun- but the bike really gives a sense of freedom and normality and the possibility to get away from people.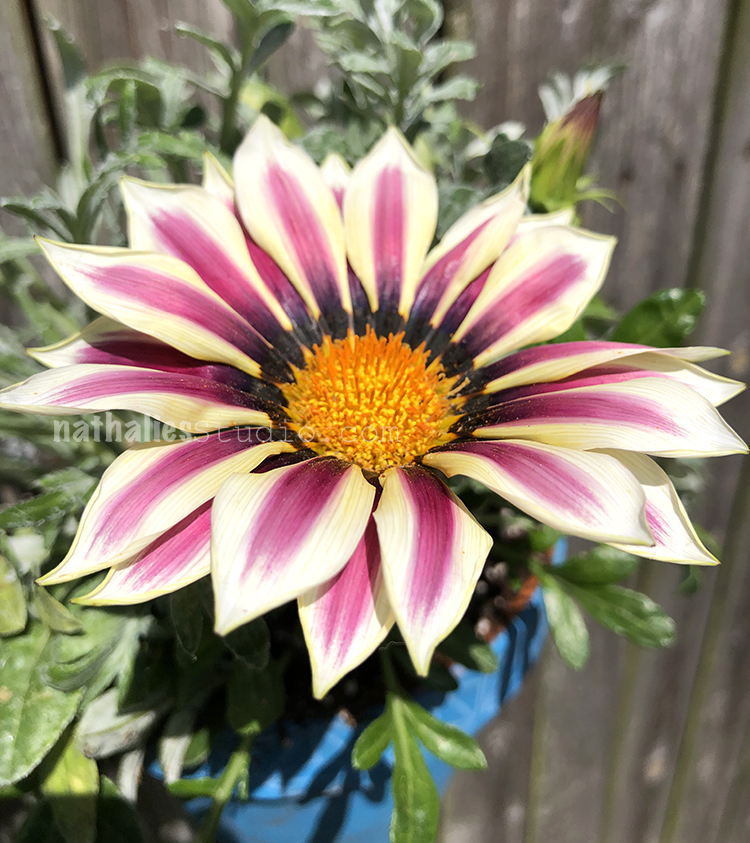 These gorgeous daisies that open up in the morning and close in the evening make me very happy.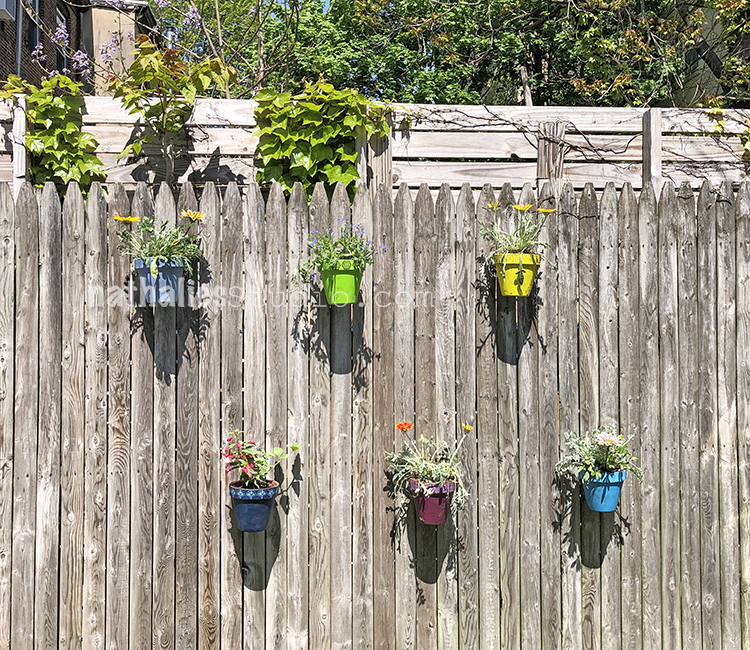 I painted these pots a while ago and finally put them up- a nice little colorful spread on the fence.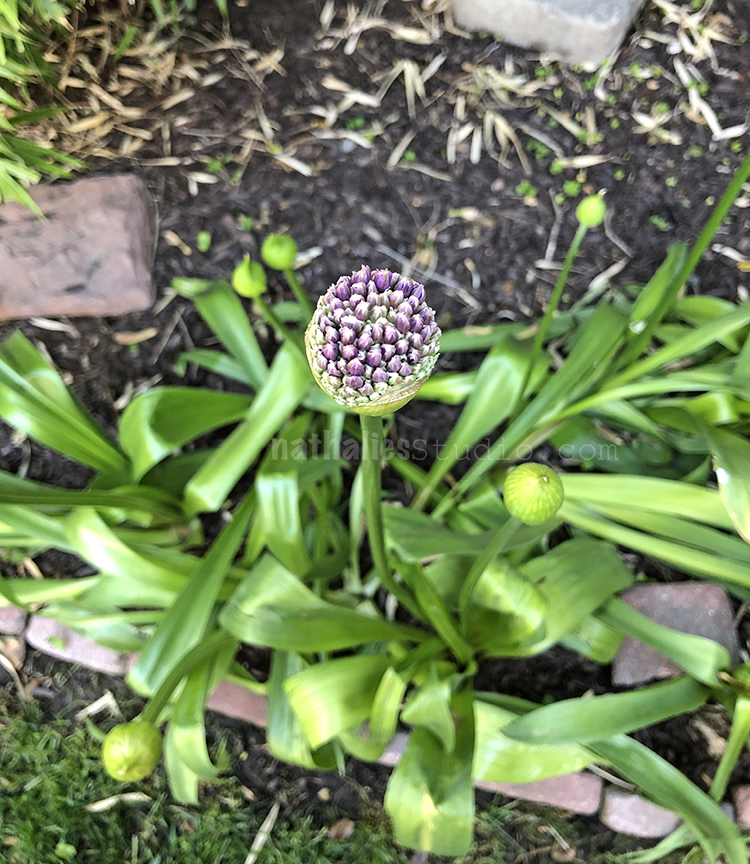 Kim gave me a bunch of Allium bulbs last fall as a gift and since I am such a sucker for those gorgeous flowers – I am super super excited to see them grow. This one is going up to my chest now.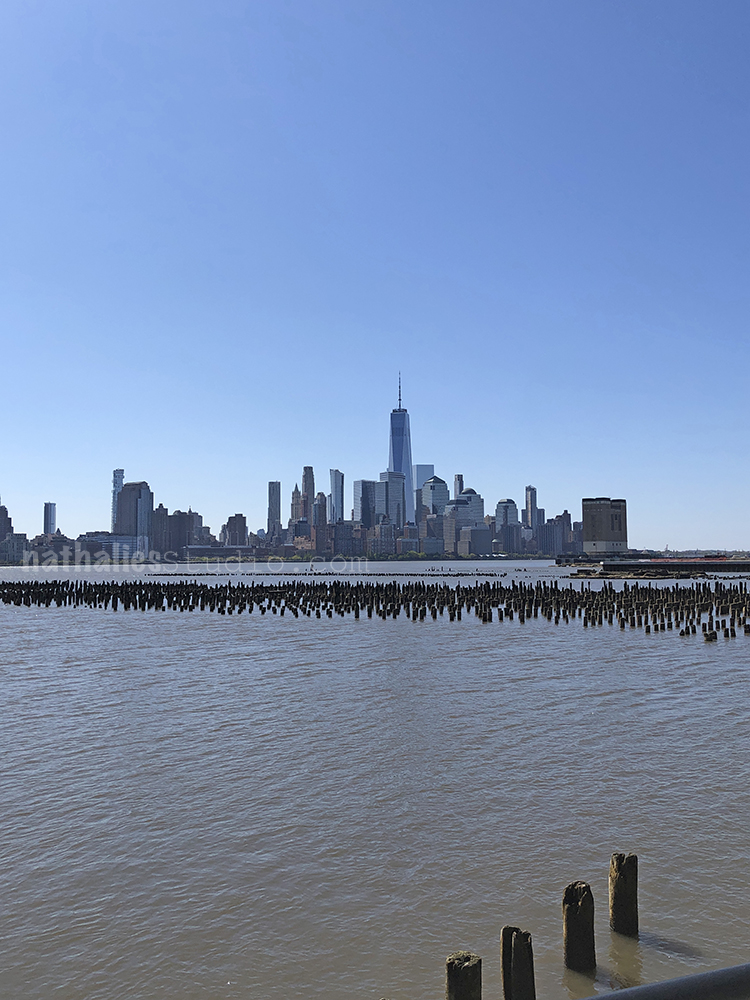 Another early morning bike ride.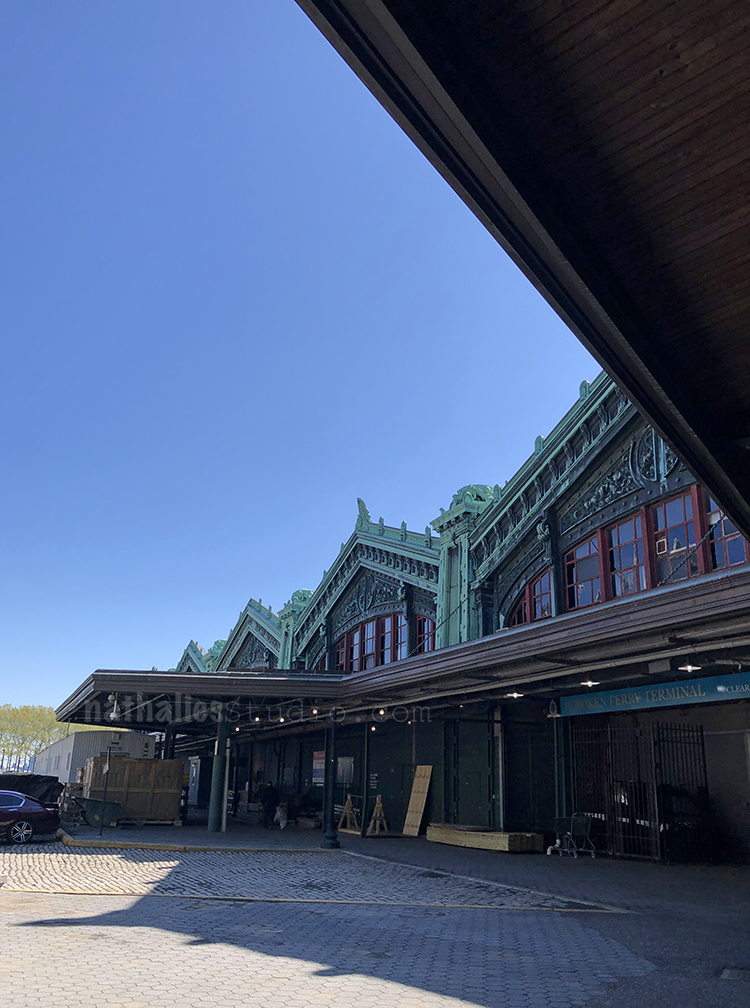 Went all the way to Hoboken and went through the usually totally crowded train station. No -one there – the waiting room is closed off and while there are still trains leaving there were maybe two people in the traing station waiting. The positive thing about this was that for the first time I was able to take some pictures without being elbowed out of the way.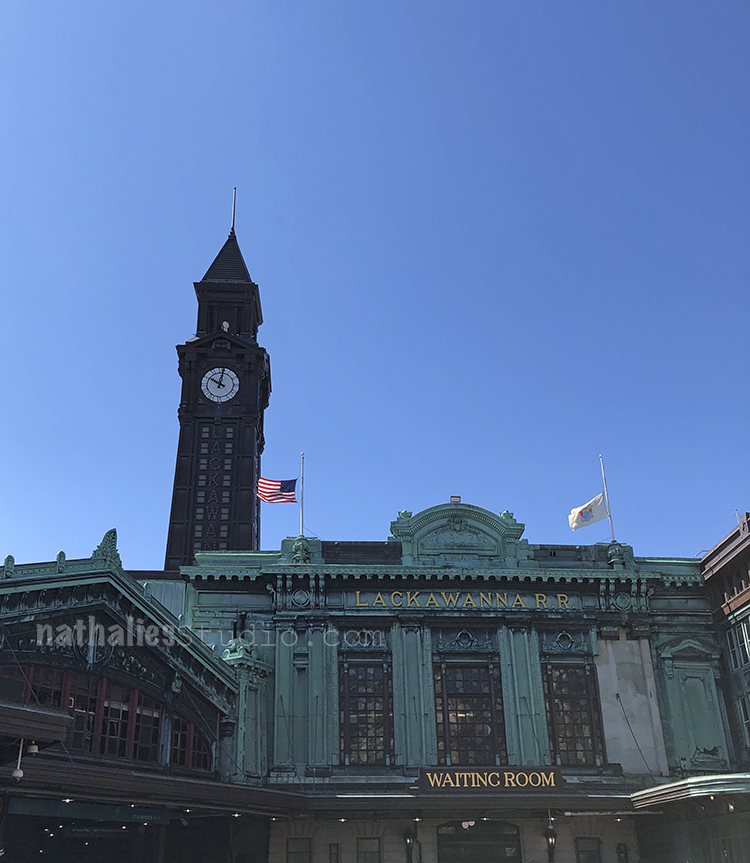 It is an impressive and beautiful building.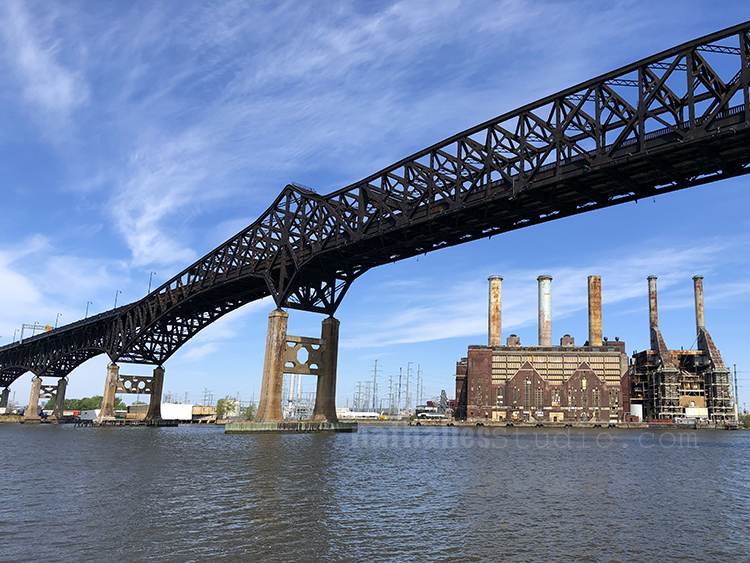 Another view from Lincoln park – I think this factory used to be a paint factory but I am not sure. I think I might want to paint this one day.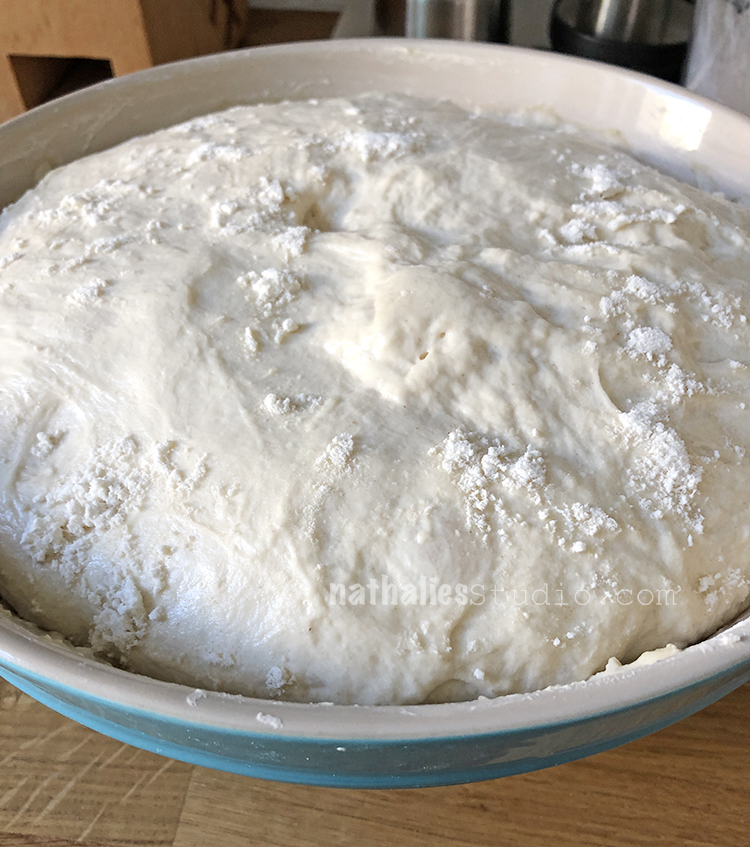 Still baking bread …What a science LOL. I am not a big baker but something about tending to the dough and smelling fresh baked bread through the house gives a really nice and comforting feeling. Do you have a smell that makes you feel homey and feel comforted?
I hope you are all well – sending you Love!!! Until next month with hopefully more strolls through the hood.