Strolls through my hood get me out of my studio, they help me get unstuck and often I get inspired by what I see and get new ideas to create something. It is part of my philosophy about Artful Adventures in Mixed Media – which is the subject of my book. Here are some photos that I gathered in the last couple weeks.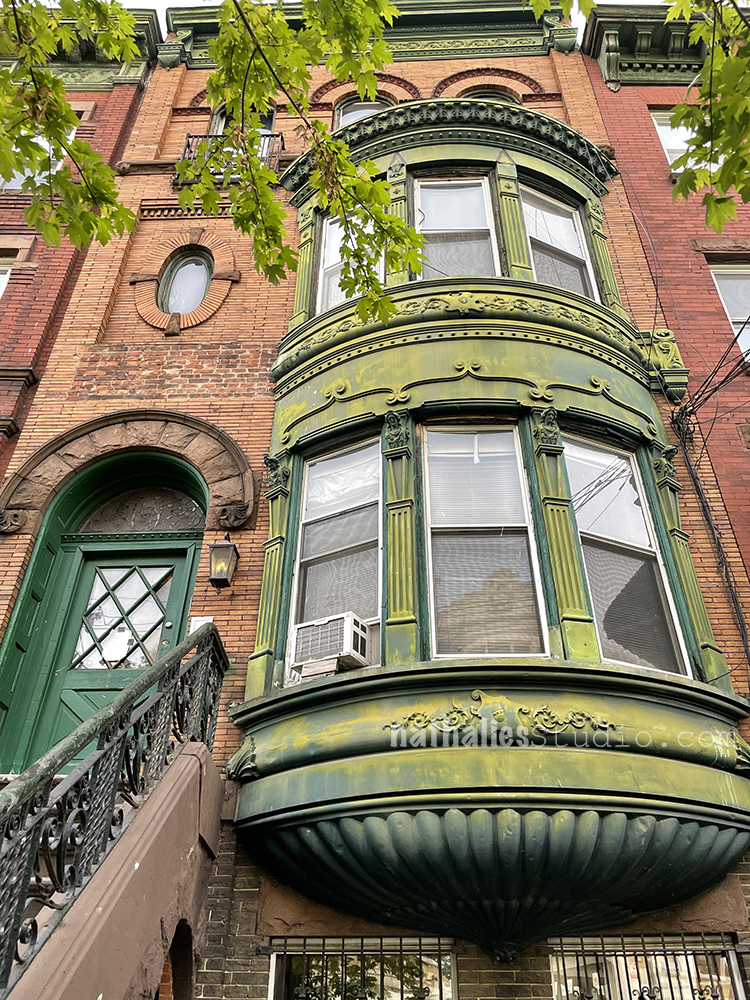 Love the facade – those details on the bay windows – be still my heart.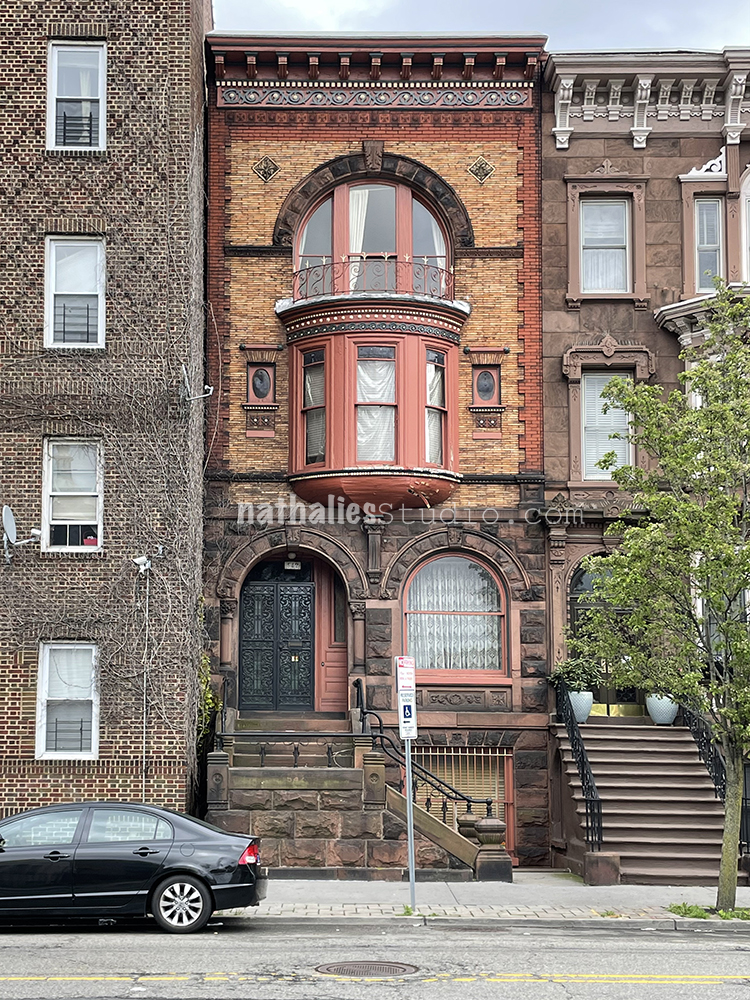 Which reminds me of this one – I love love love the balcony on top – and the cornice swoon. Every time walk to the post office to drop off your packages- I swoon over this house.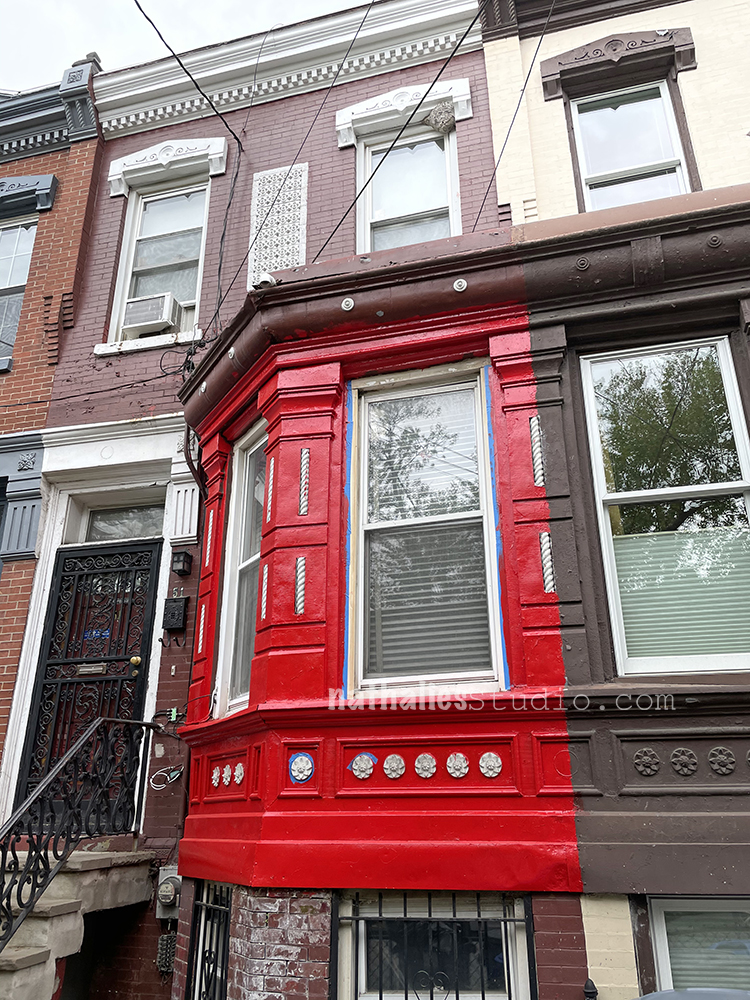 Speaking of Bay Windows- I loved this pop of color on this one. These little town houses are so cute and the brick work and the little terra-cotta (the white painted ones above the bay window between the second floor windows) tiles are amazing.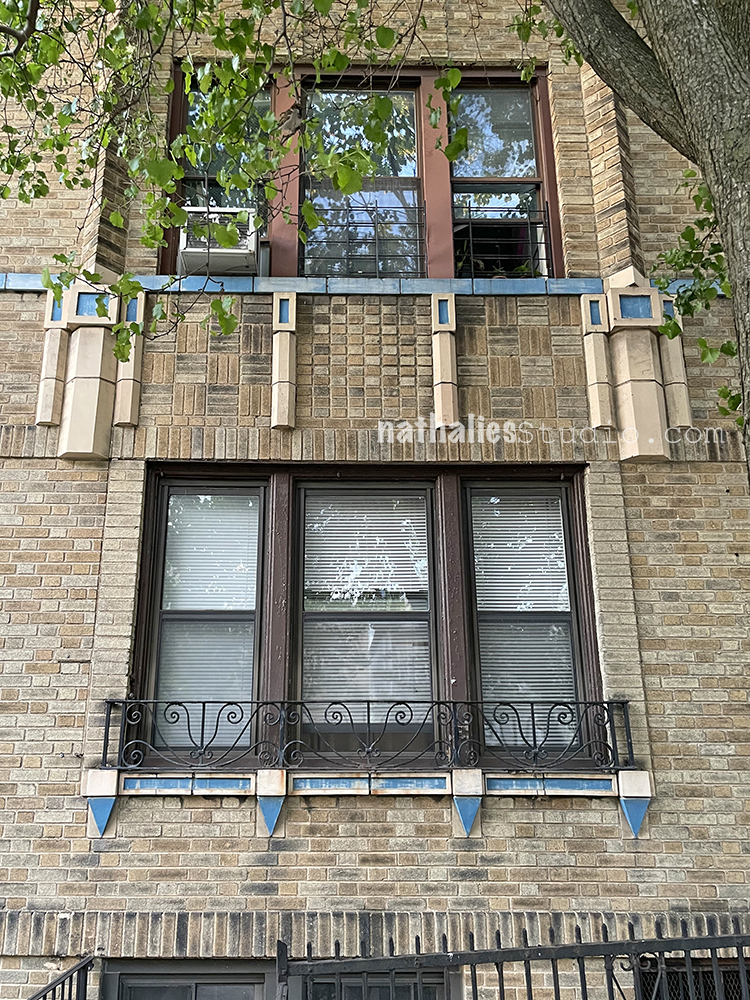 I also love the details on this art deco apartment building. It is a very simple brick house but the blue details are stunning.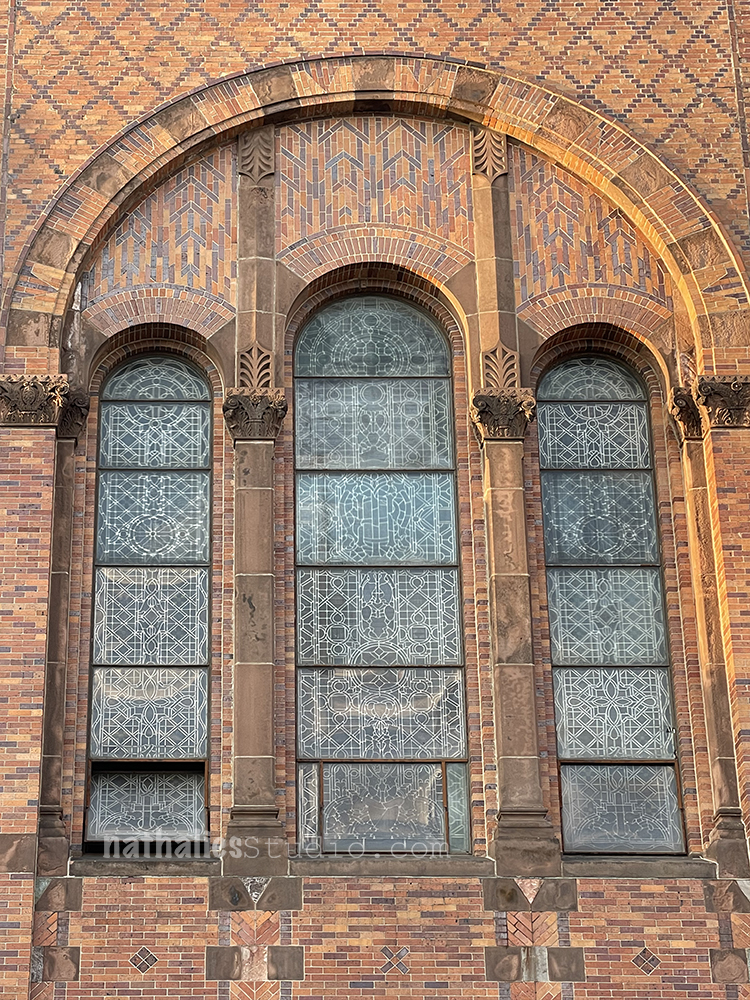 This church with it's magnificent brick details is amazing by itself- but look at the details of the windows. I hope someday soon I can go back in and take some inside photos -before the pandemic I never hit a time where there wasn't a mass inside.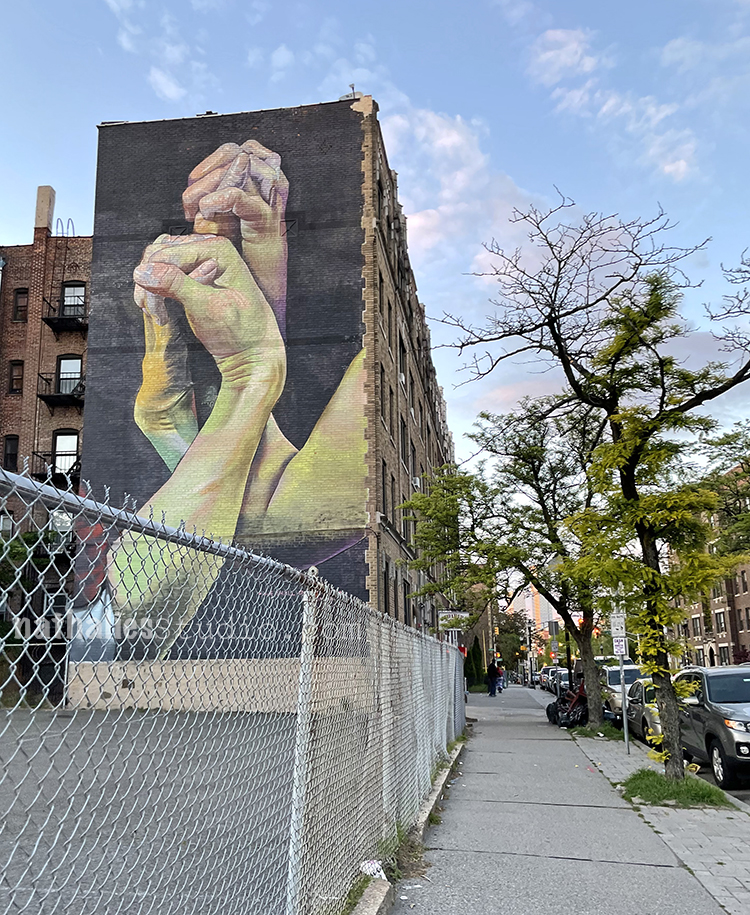 My favorite Mural ….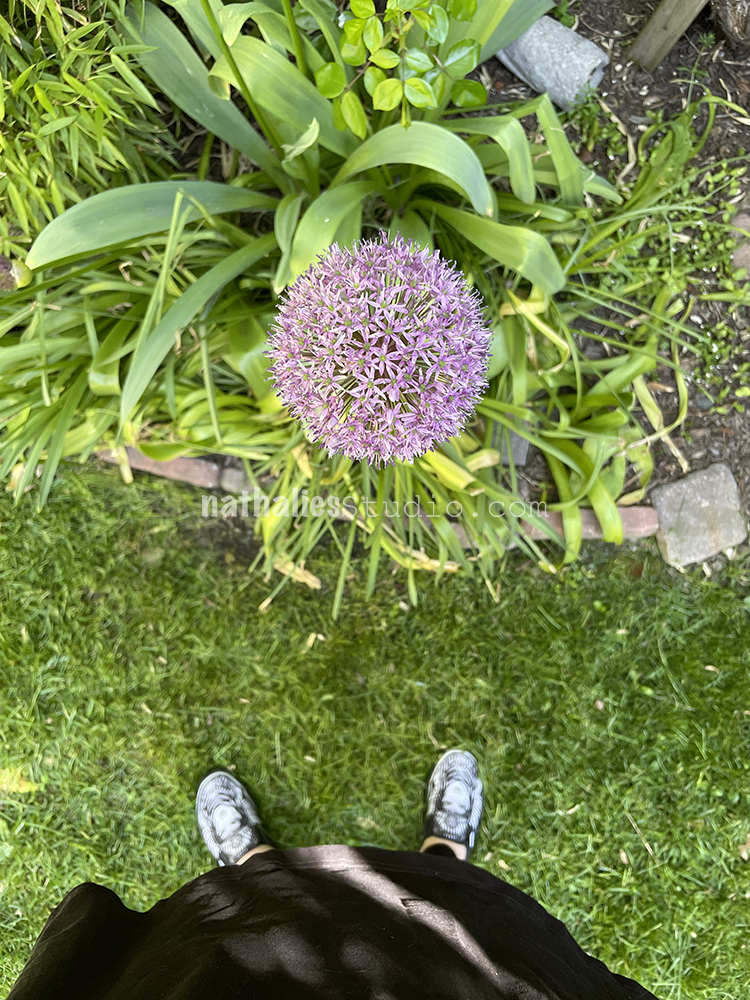 If you have followed me for a while you might recall I love Alliums- this one is gigantic again and I am so happy to say hello to my old friend !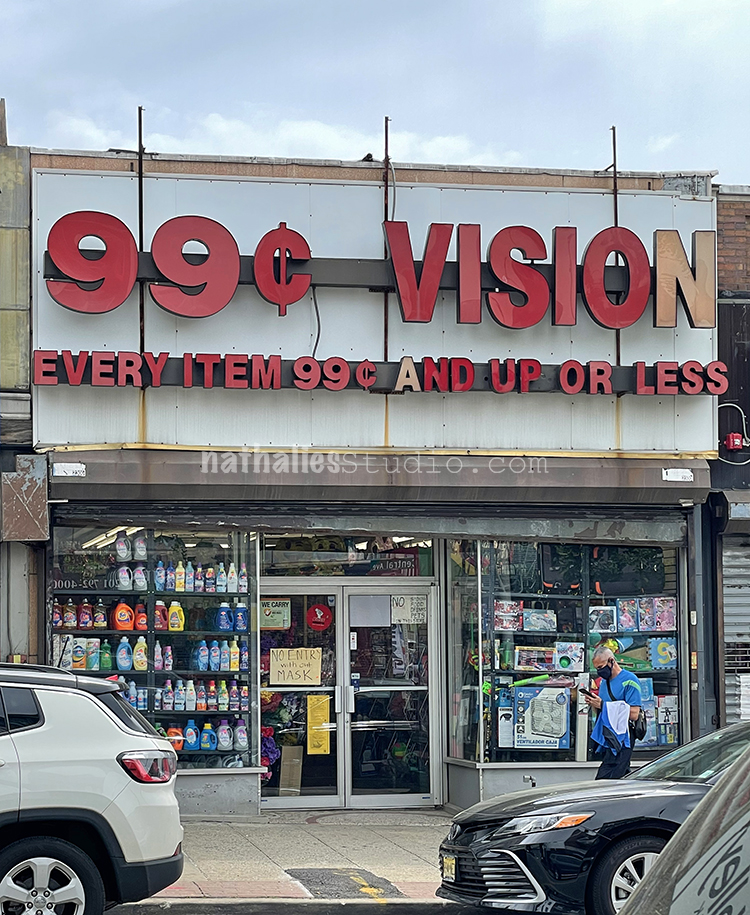 This sign made me really chuckle – I think I am overcomplicating my pricing system – LOL- what do you think ;)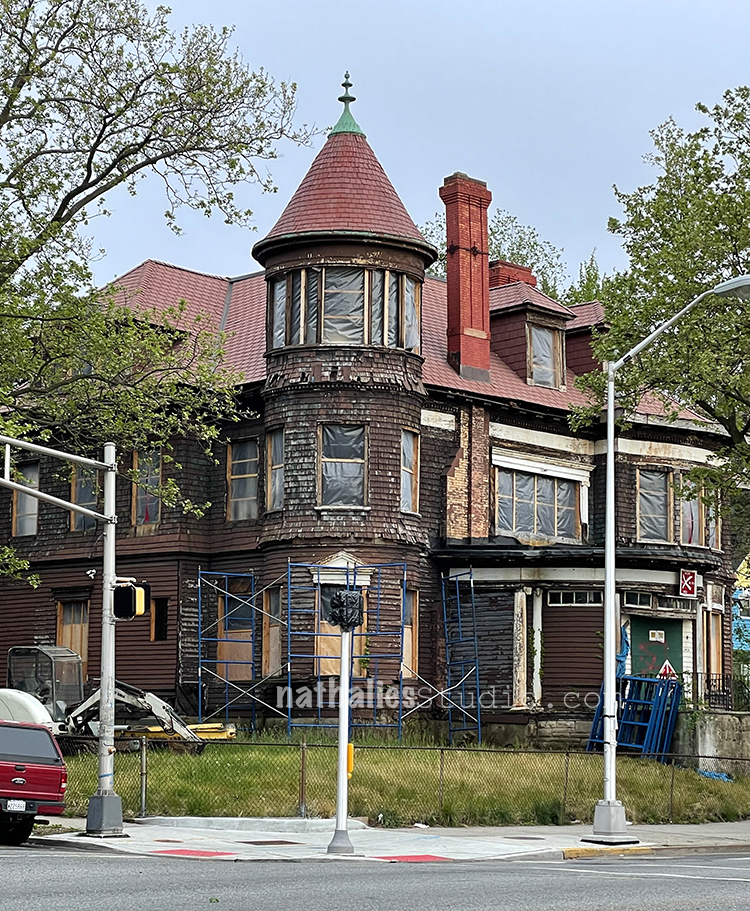 This house which I actually thought would be just torn down now looks as if it is getting restored. I am curious to see what happens. Which reminds me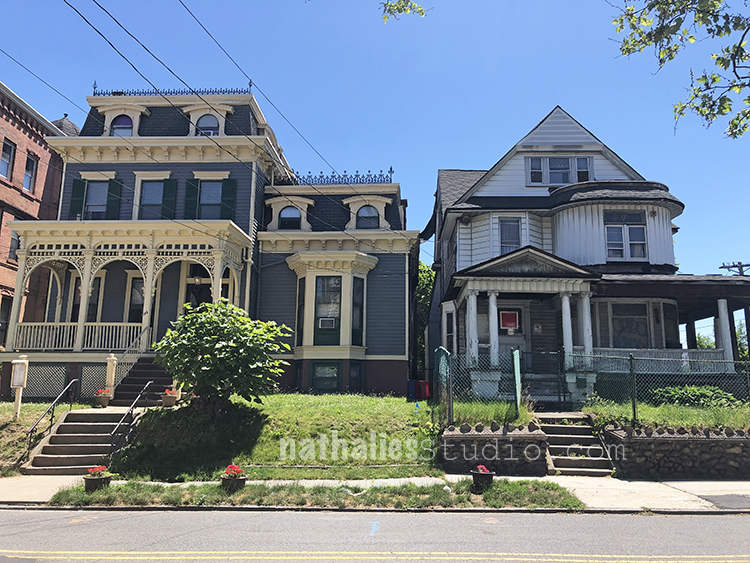 I showed this photo a while ago – the house on the right has been in this boarded up abandoned State for years and years.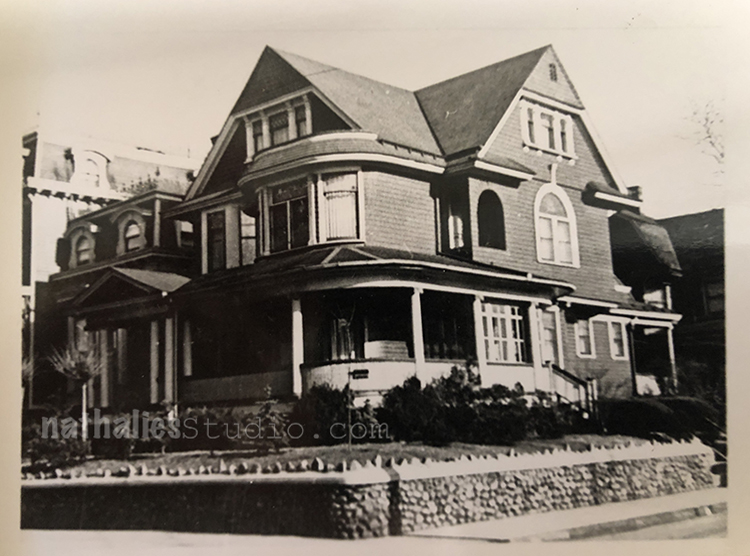 The house built in 1901 used to belong to a very well off Dr. Muller who apparently was very well off and used to travel to Europe every year- apparently he did about 22 Atlantic crossings. He was on one of his big Europe travels right when WWII broke out and was trapped on a German ship not being able to get back home and was met with a lot of press when he finally managed to get home via some other countries and landed in Hoboken.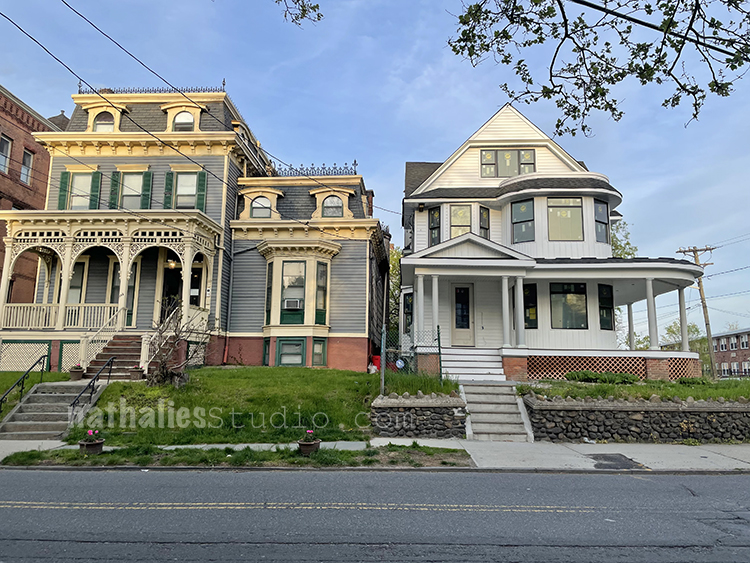 Anyway- look what happened over the winter – they fixed it up. I dare to say there is probably not much left of the original house and I wish I could have seen what it looked like underneath the horrid aluminum siding but part of me is a little bit happy that it is still standing.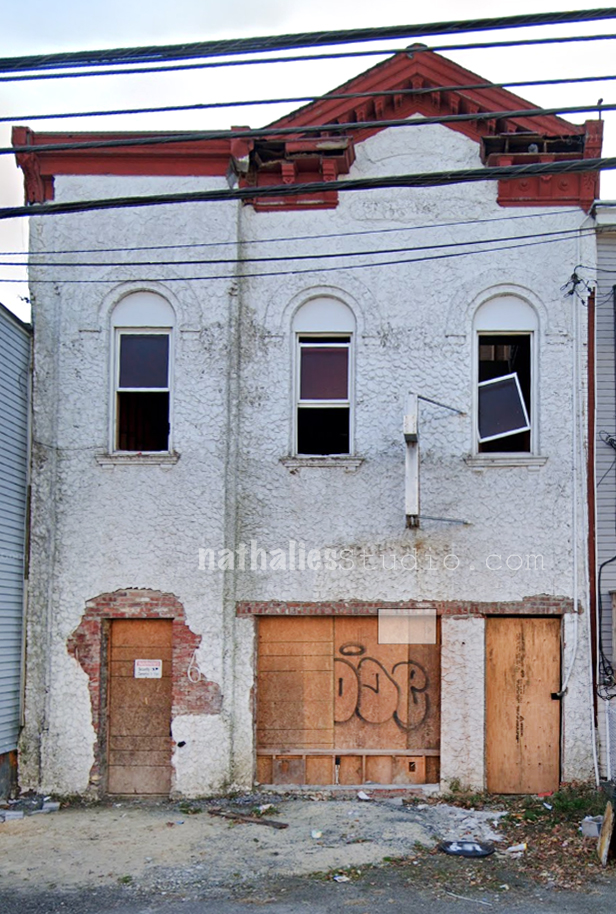 Speaking of pleasant surprises – this house in my neighborhood – a former firehouse is being restored as well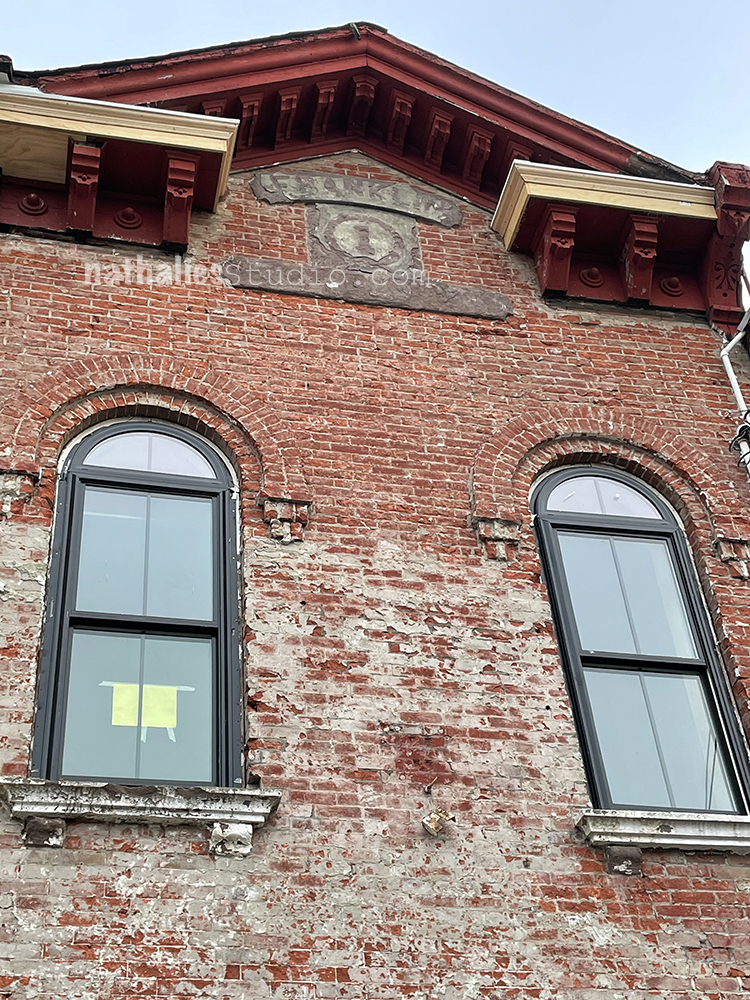 Look at the gorgeous brick and the cool Firehouse sign being revealed again. It is so much fun to see those buildings come to live again. This was it this month – up and until next month – I hoped you enjoyed the stroll.