Strolls through my hood get me out of my studio, they help me get unstuck and often I get inspired by what I see and get new ideas to create something. It is part of my philosophy about Artful Adventures in Mixed Media – which is the subject of my book. Here are some photos that I gathered in the last couple weeks.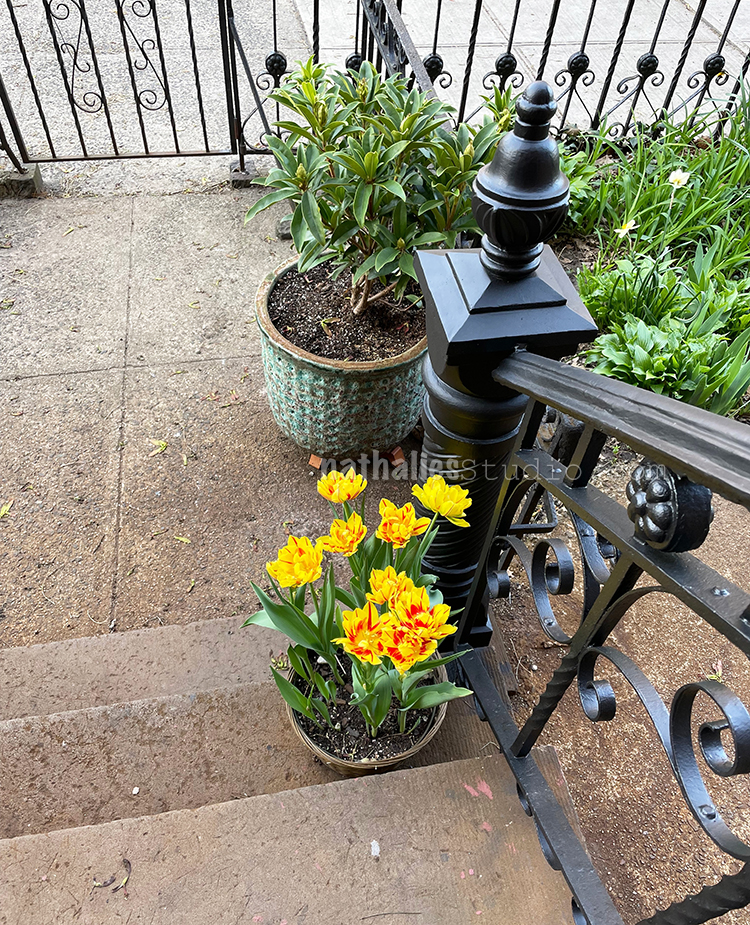 It is a late spring here but we are enjoying some time on our stoop with the newly restored banister. I love sitting on the stoop- you meet all kinds of wonderful neighbors including Alvin how walks up and down the block every day to collect trash because as he says "You gotta stay human and we have to be good to ourselves." Thank you Alvin- you are a treasure!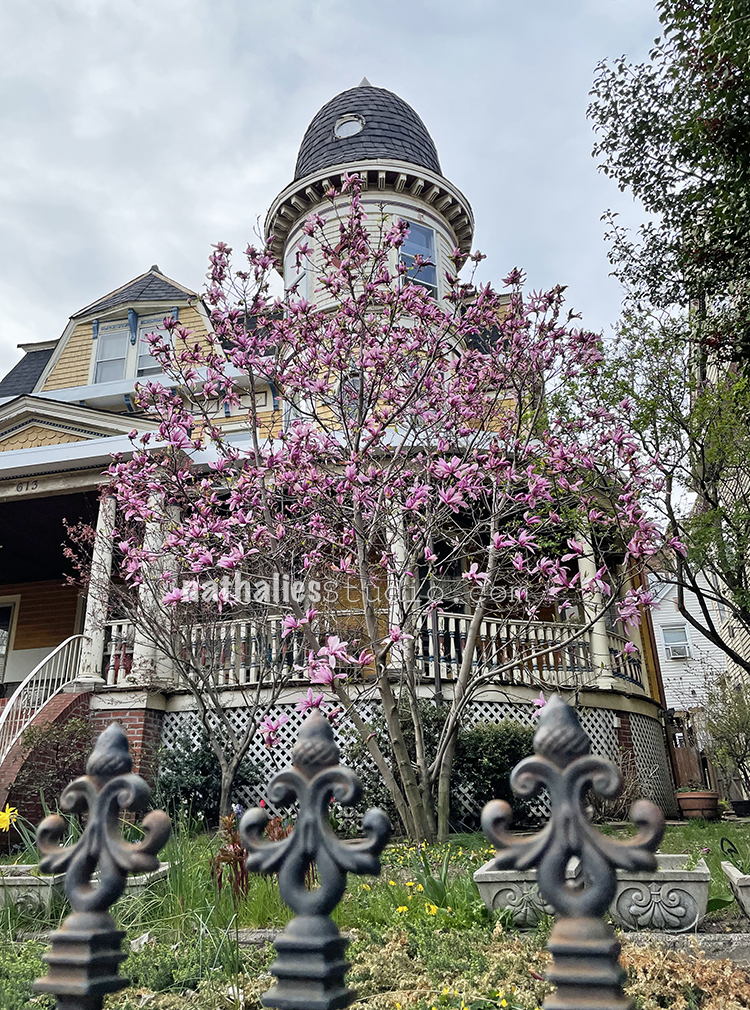 Loving this Queen Anne house and the magnolia tree – icing on the cake. The soft colors of blue, yellow and pink …yum!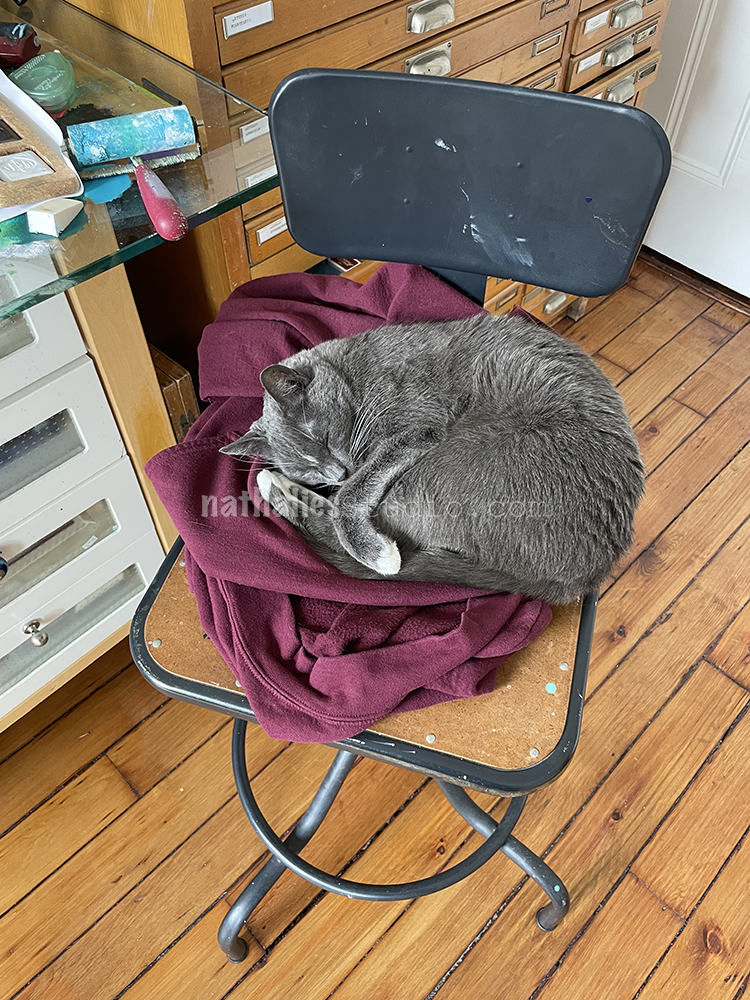 Meanwhile in the studio – someone is really helpful …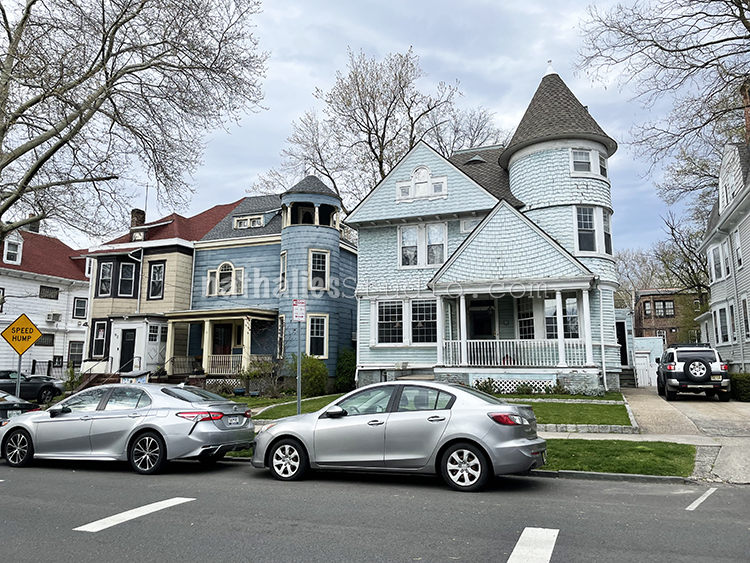 Those two Queen Anne Houses on our street are also amazing – I love the right one for all its amazing wood shingle applications – the wavy pattern in the triangle is my fave. The Blue house on the left has an open Turret – so fun!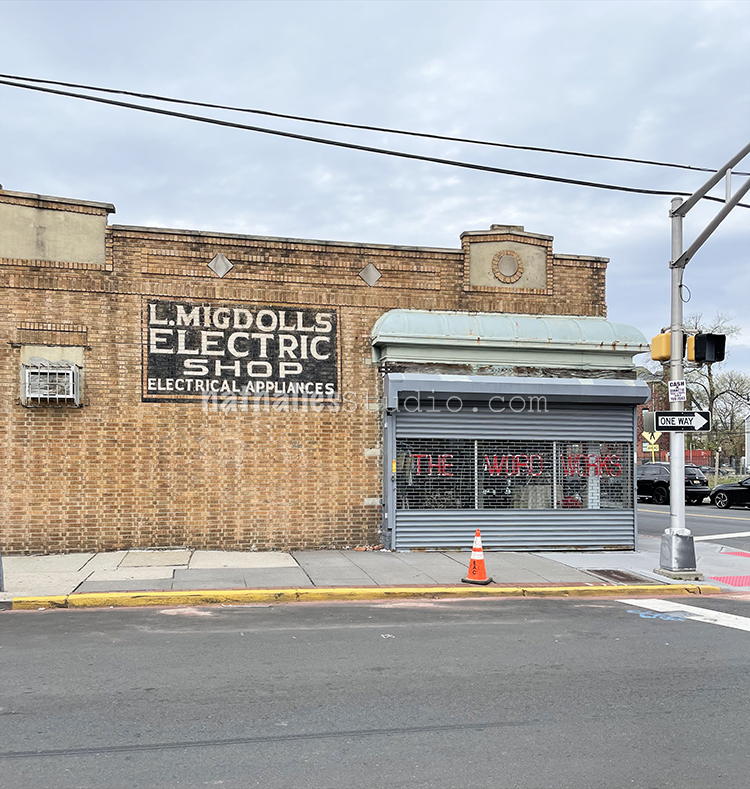 Such a great building and brick work and my favorite thing about it of course is the old shop sign and the font.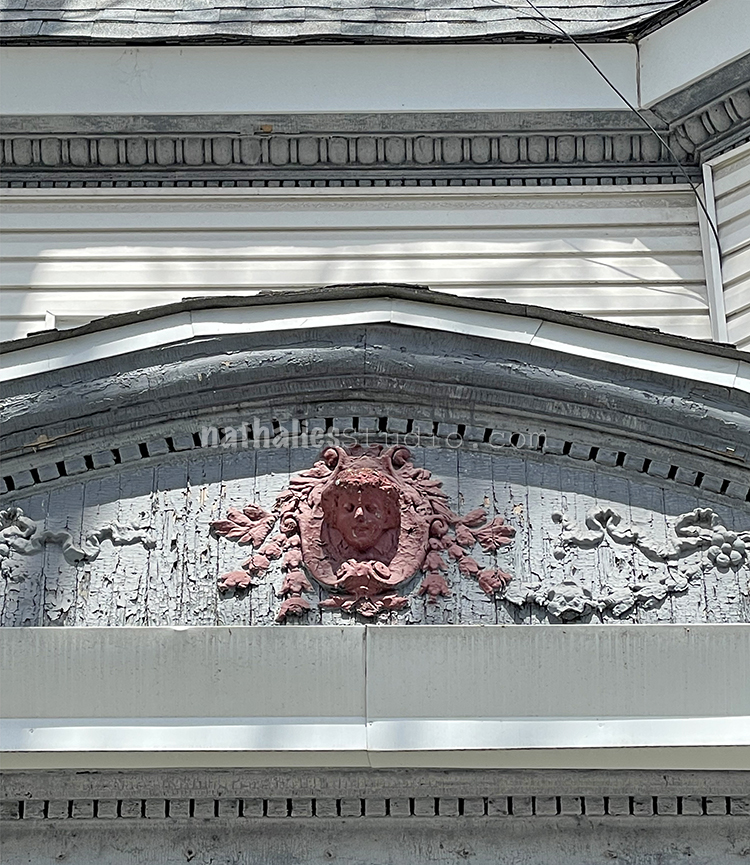 Hello texture and hello gorgeous! The color combo is also intriguing …the different shades of grey and white and the muted red – very inspiring.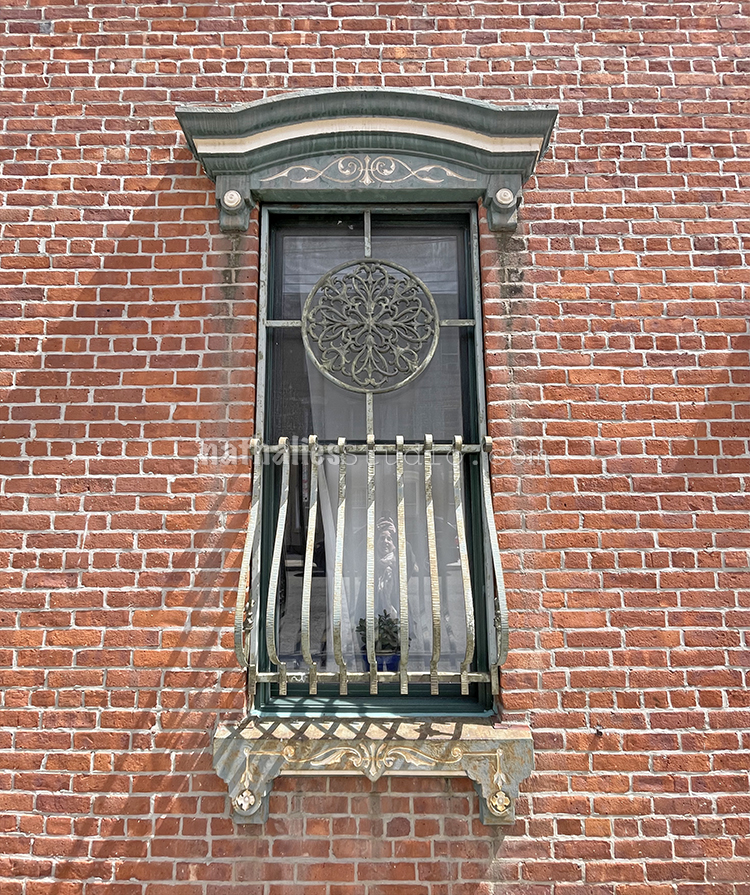 How cool is this iron work and also …it is the most beautiful and smart protection guard i have seen so far! Safety but not for the price of making it look like a prison.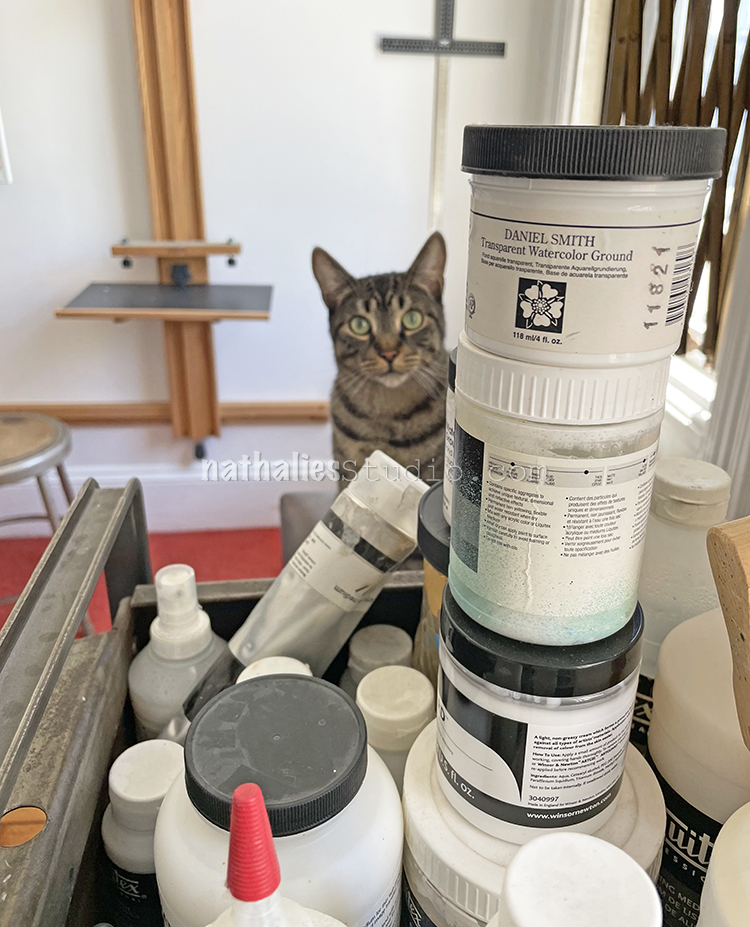 I feel watched!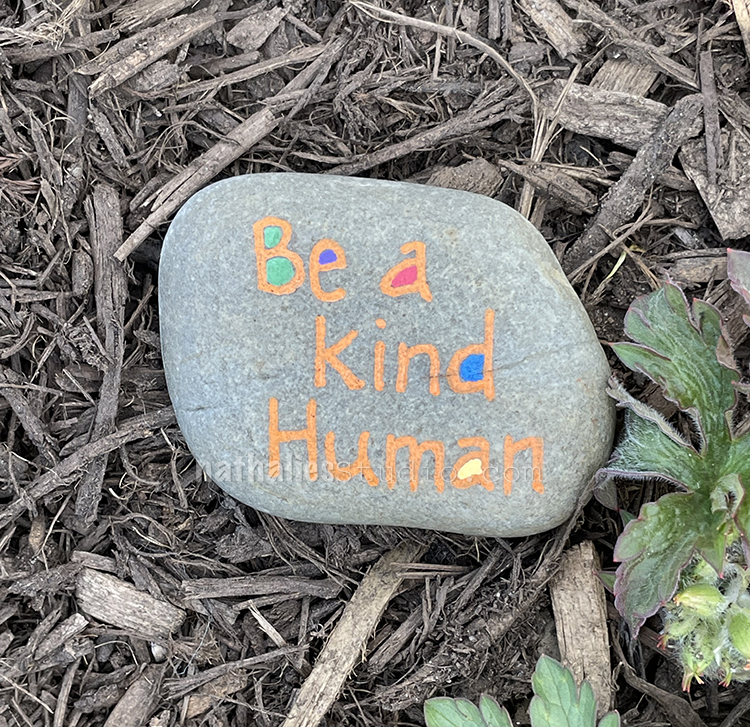 The Liberty Park Nature Center finally reopened after it was basically destroyed in Hurricane Sandy in 2012. Loved seeing those Kindness Stones all around it in the park.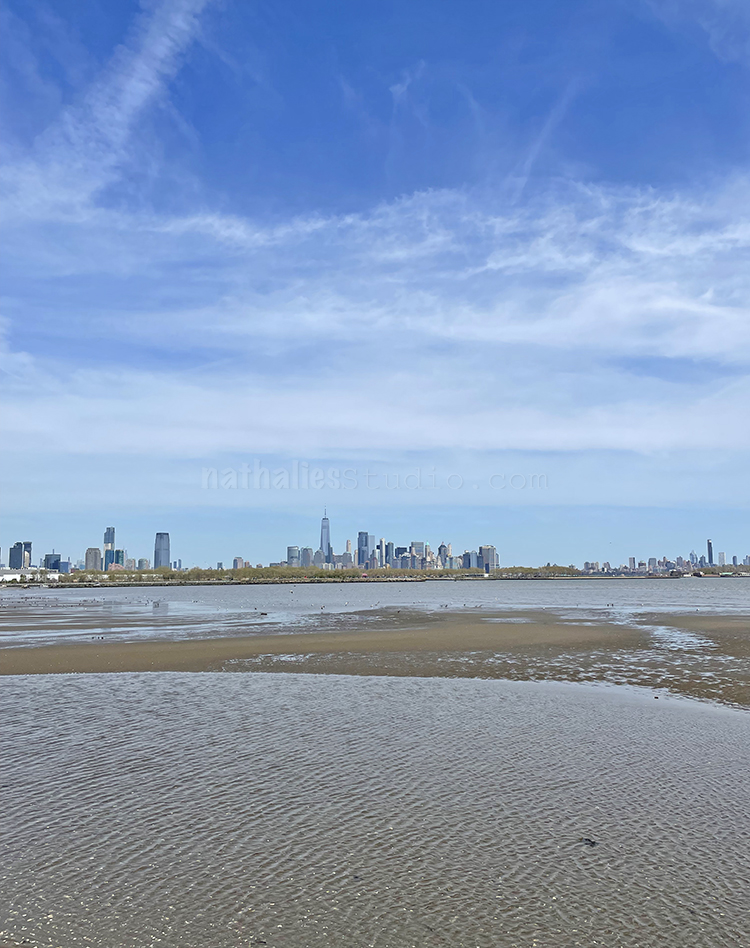 Low tide – always gives the illusion you could just walk over to Manhattan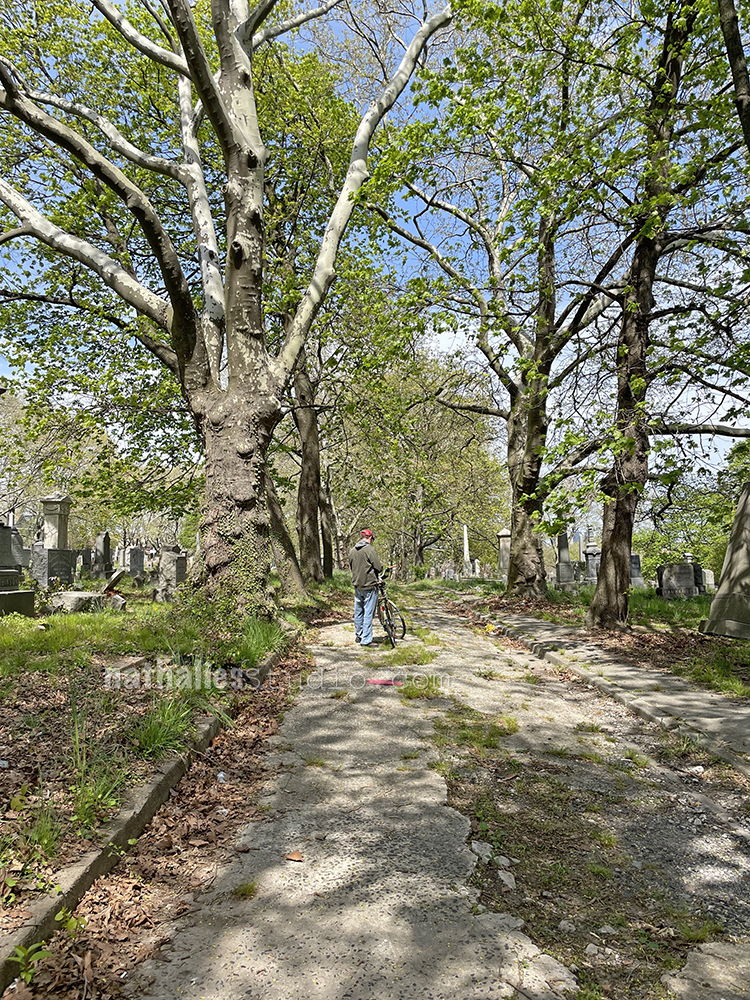 We took a little bike tour through the park and explored the old Bay View cemetery as well. It was established in 1848 and holds the graves of many mayors and important historic family members of the city and it also holds a Jewish Burial ground. It is in really rough shape which is pretty sad.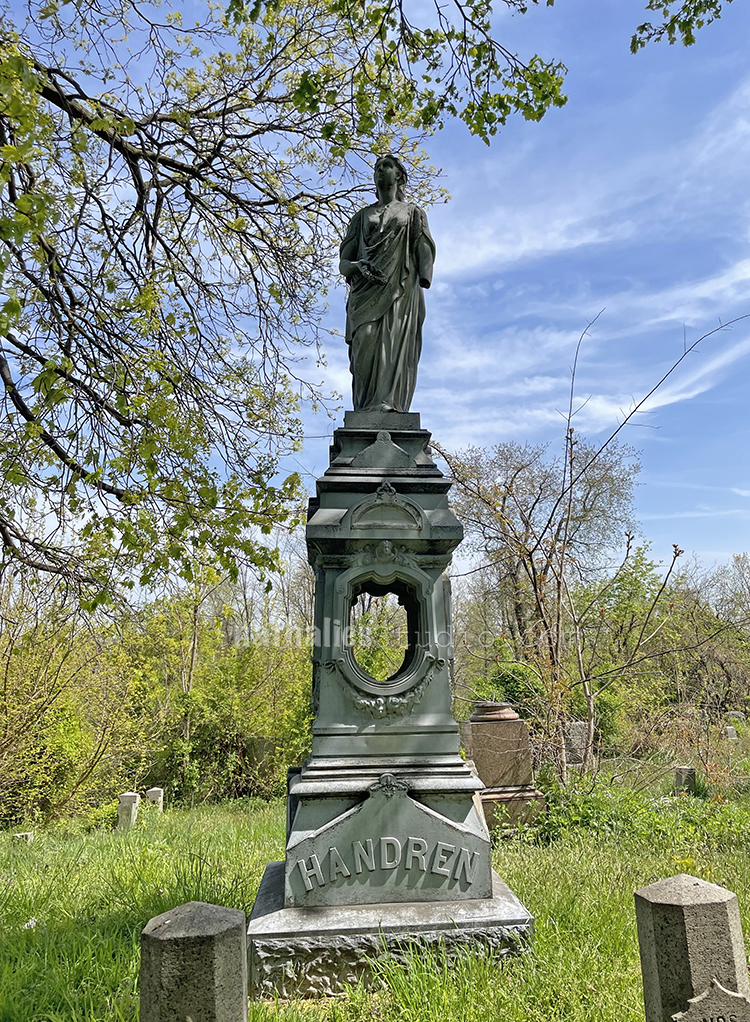 Some people might find it weird but I have always found cemeteries very peaceful and beautiful places …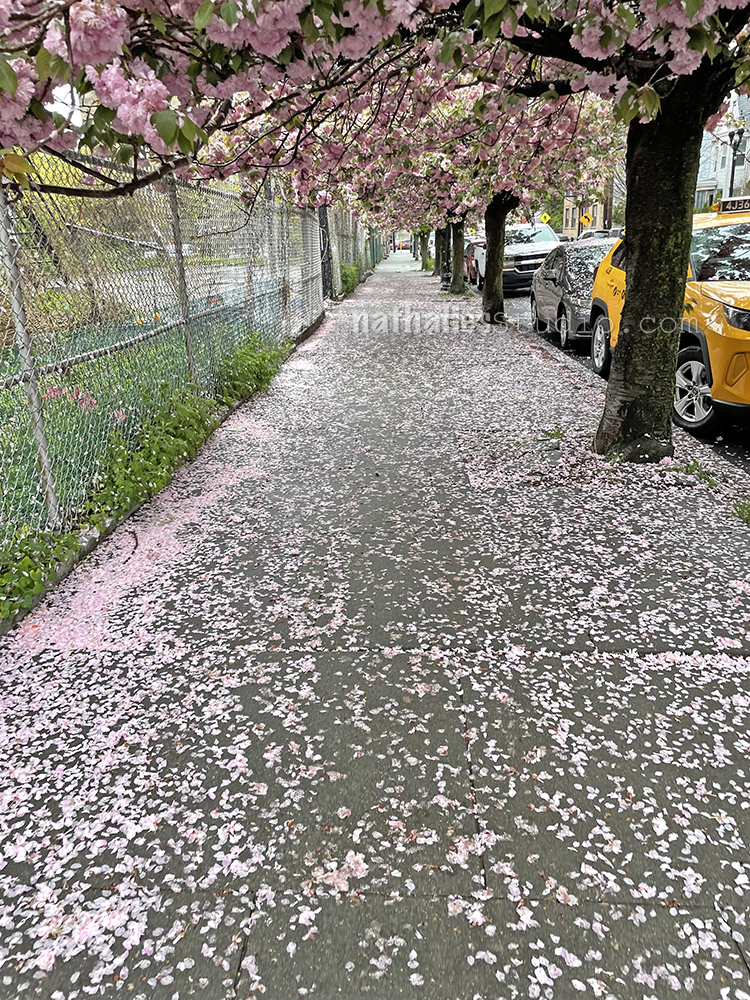 Finishing the stroll through the hood with this magic picture …I love spring :)
Hope you enjoyed the little stroll – see you next time!!