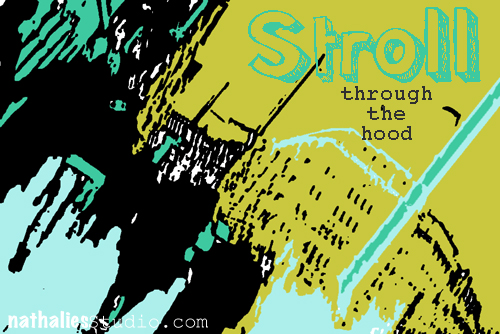 I traveled most of this month but still had some fun time strolling through my hood. It is unusually warm for November and so sitting outside and getting happy doggies jump onto your lap and greeting you is something that can happen. The pic makes me laugh- you can barely see where the dog starts and ends ;)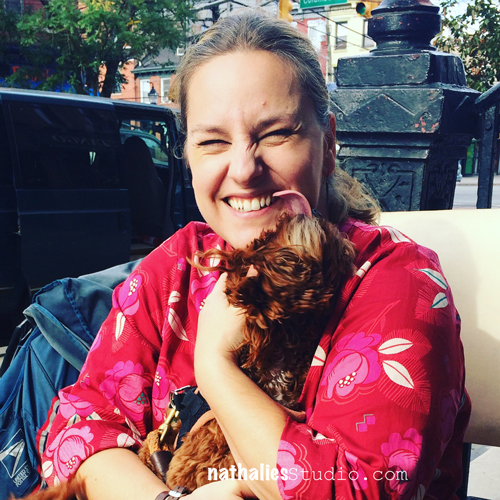 A lot of new street art was happening during November- here is a work in progress by Shepard Fairey again. I guess he likes J.C. :)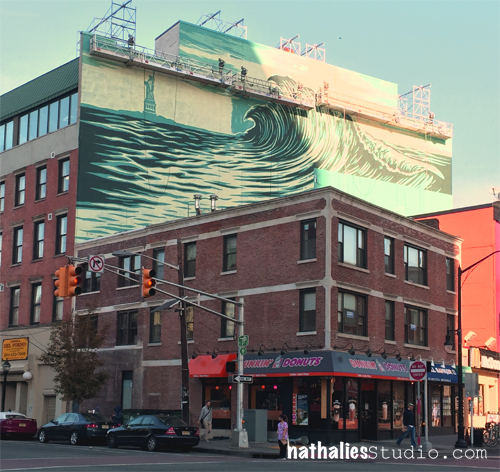 And here is another one in progress- I will try to make sure to post pictures of the finished work next month.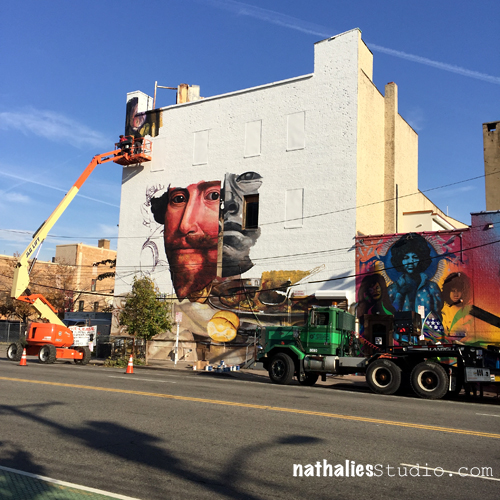 Below is a fun pigs in space graffiti by my friend Sam Pullin aka Bed Bugs in Love – love it! I also often say "if pigs could fly" …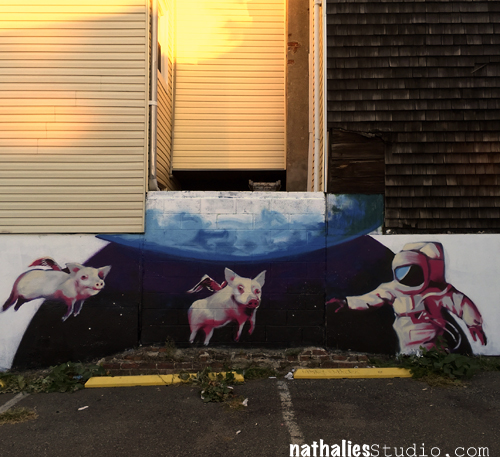 Mana Contemporary had an Open Studio day – perfect time to goof around there with some friends …sorry but …cannot take everything art related too serious ;)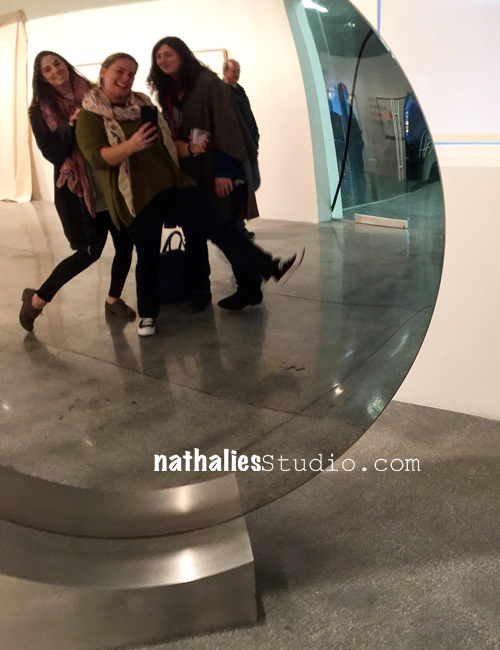 In front of Mana was this awesome new mural by How and Nosm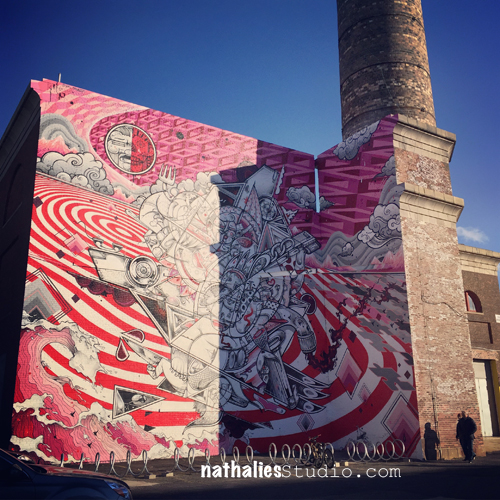 And last – this made me crack up when I was crossing the street and looked up – by @sean9lugo – super fun!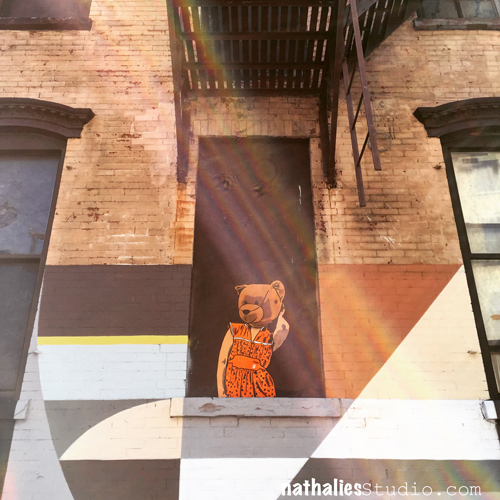 I love that there is so much street art is happening in Jersey City – it makes me excited to walk around everyday even if it is for normal errands like going to the supermarket and keeping an eye open if there is something new happening that might inspire me.
Hope you liked the stroll!
Have a gorgeous week