Time for a Stroll Through the Hood . Strolls through my hood get me out of my studio, they help me unstuck and often I get inspired by what I see and to get new ideas to create something. It is part of my philosophy about Artful Adventures in Mixed Media – which is the subject of my book. Here are some photos that I gathered in the last couple weeks.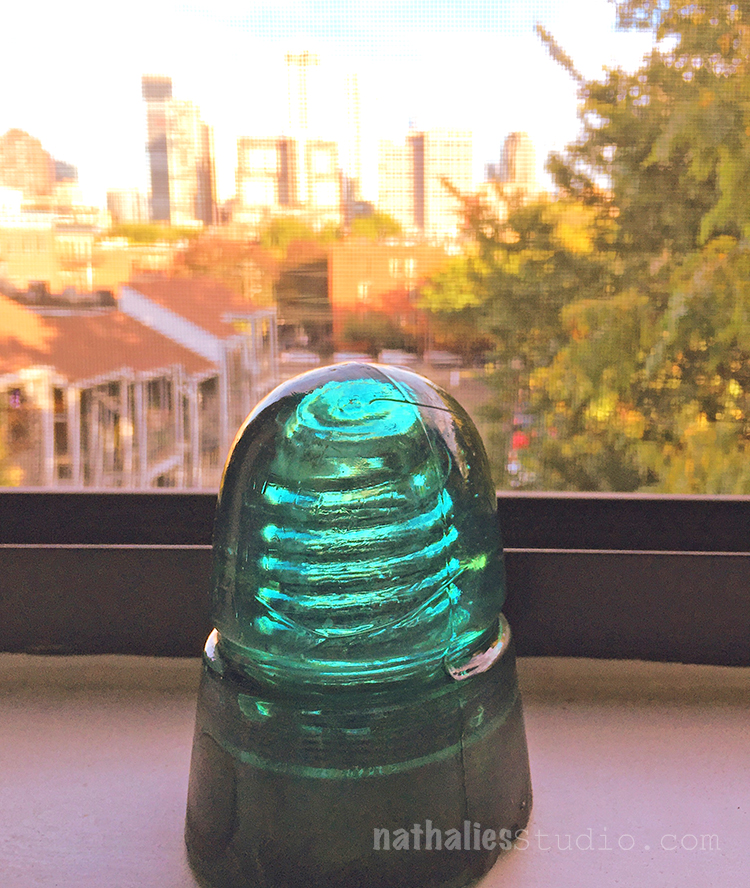 I bought this telephone glass insulator at an antique store and I am so in love with hit. I had now idea those existed- but now I am totally addicted. Love how the light from our window makes this beautiful color pop.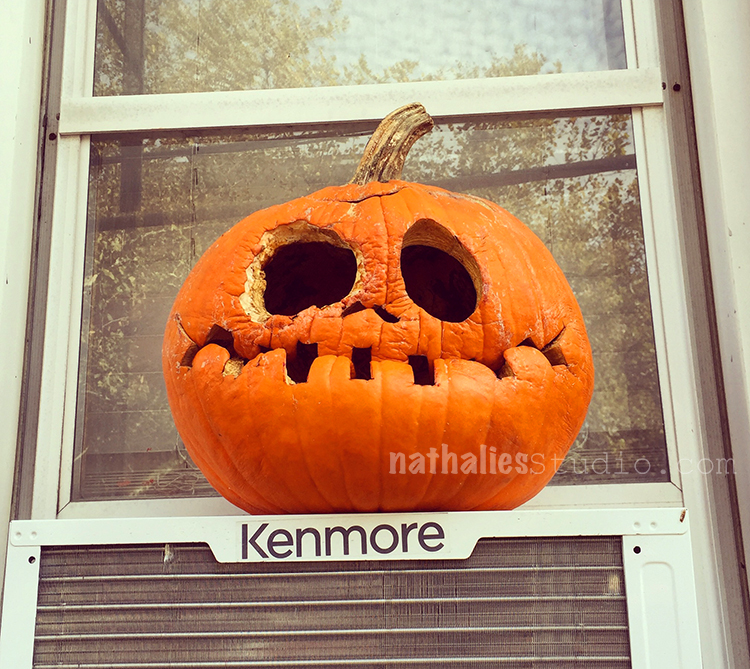 This funny pumpkin was sitting around in the hood and it made me laugh. Ken More …I guess now he is Ken No-More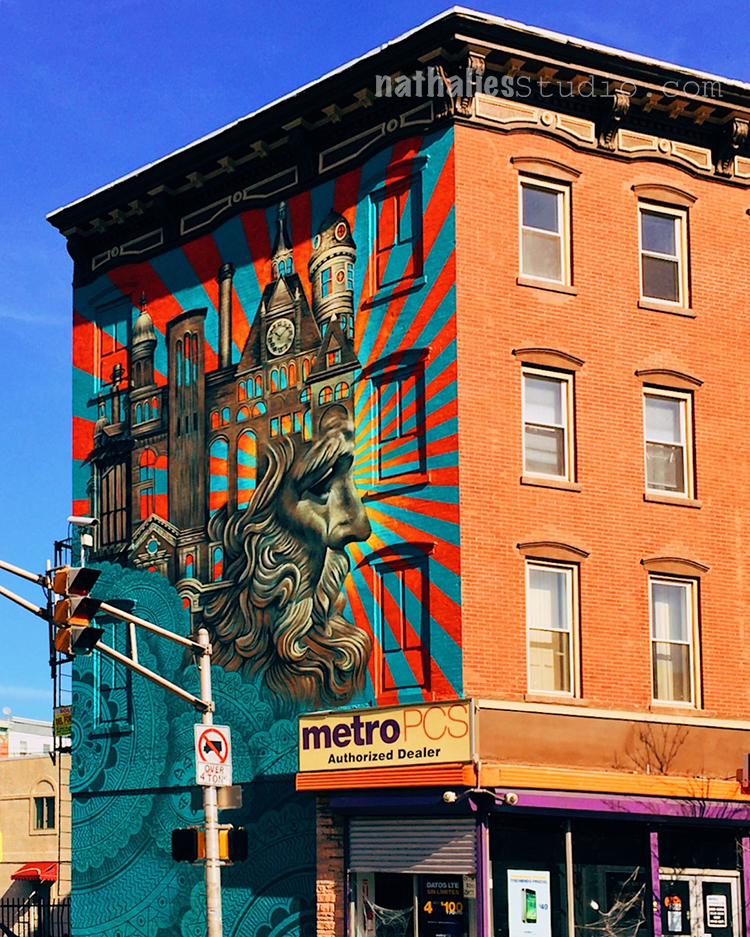 This Mural around the corner- OMG- I soooo love this. It shows some iconic buildings of Jersey City like the Powerhouse and the Liberty State Park Train Station and some of you might know that I used those buildings for inspiration for my sketches for my Stroll Through the Hood stamps as well.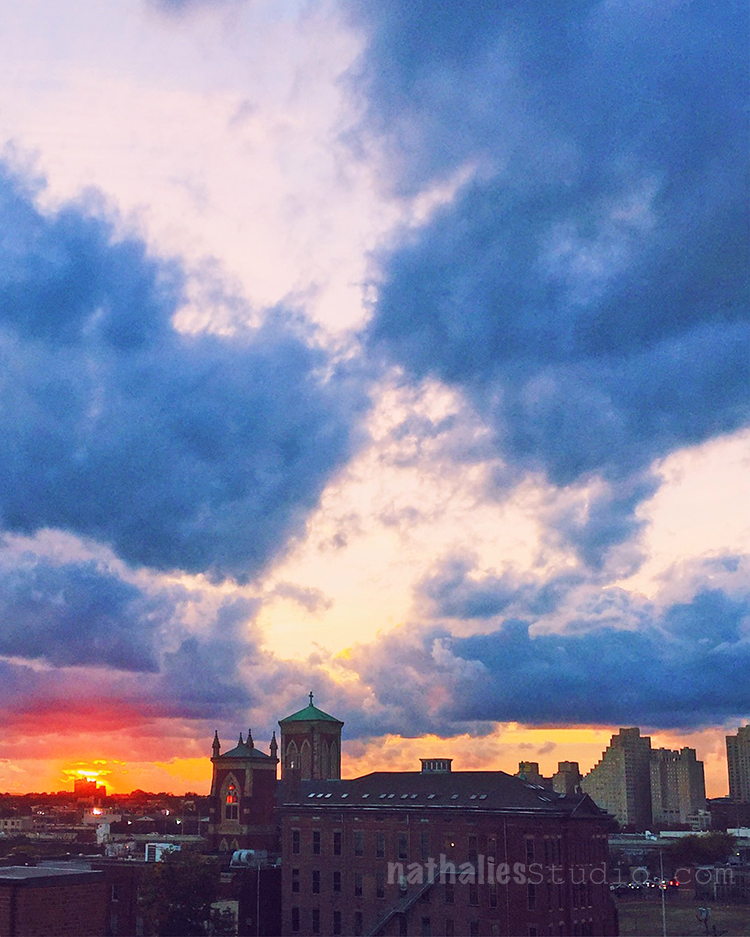 It never gets old- sunset over the city – so dramatic !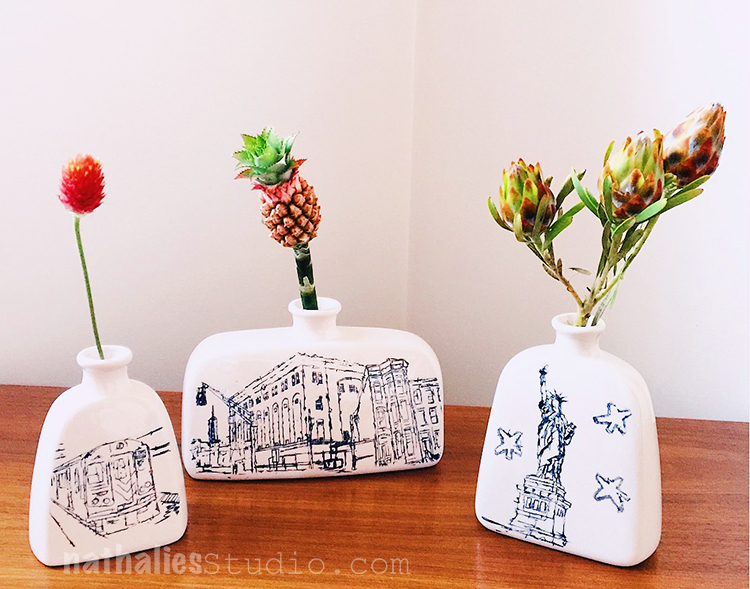 For Thanksgiving I bought a couple fun flowers at a new flower store Casa Mona in my neighborhood and set them into my little stamped vases. (you can see how Kim and I did that here) . Isn't the mini pineapple just the cutest thing ever?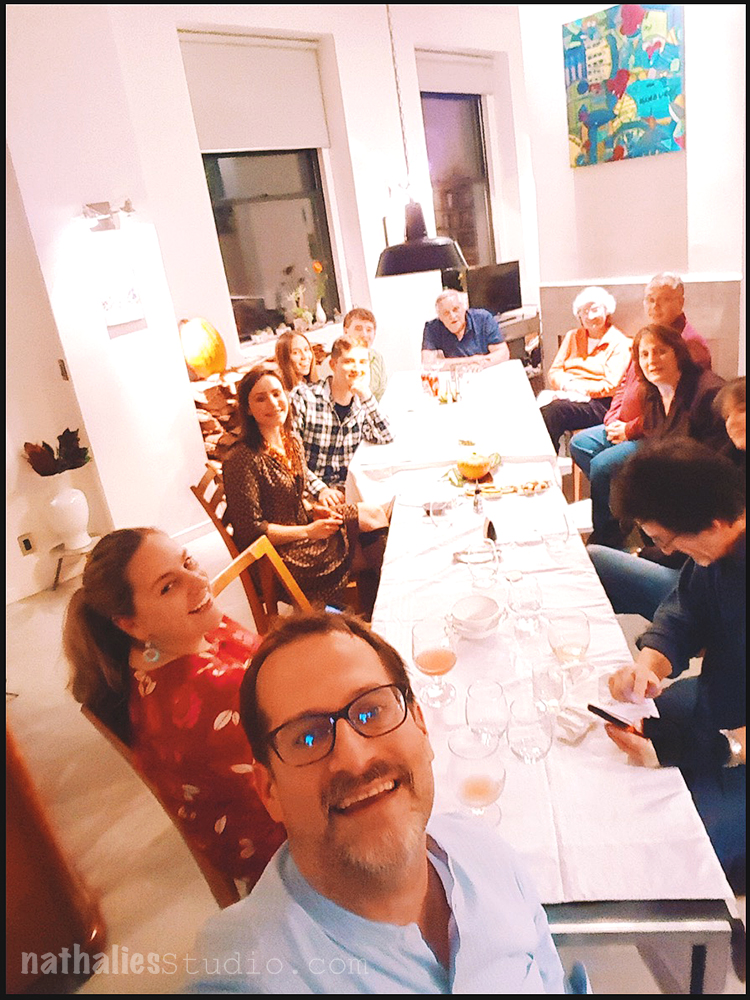 And of course Thanksgiving was wonderful as well- which we hosted and we had a ton of guests and lots of fun :)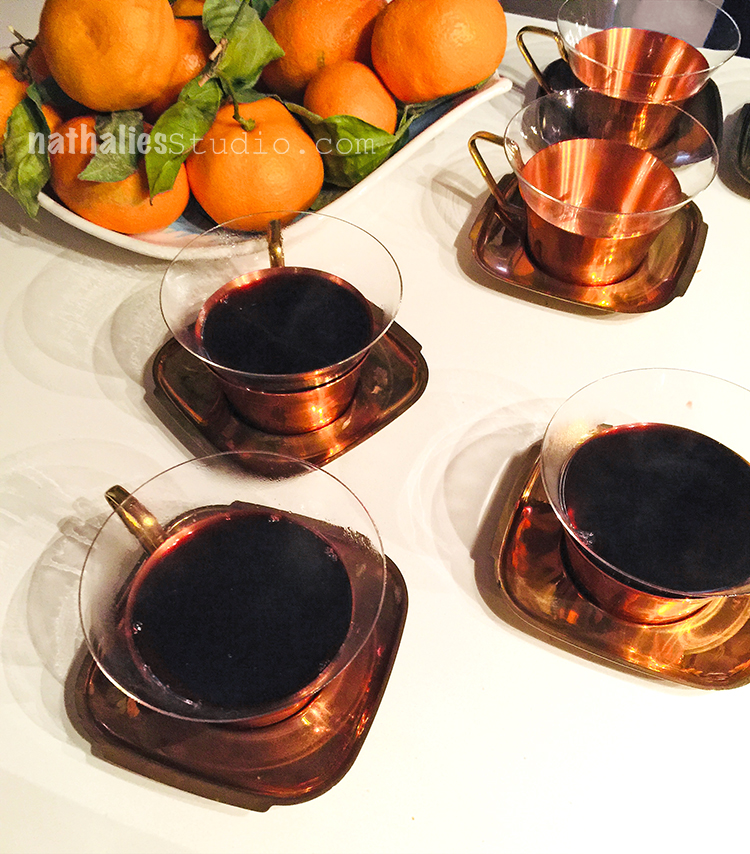 And then I hosted our annual Friendsgiving – where we invite some friends. This time I made Mulled Wine (Glühwein) and got this old punch set I was giving by my great aunt to work. She would have loved Friendsgiving – she always loved hosting and her glasses, dishes etc. are always something I love to bring out to – it is like celebrating her a bit too during those events and thinking of her :)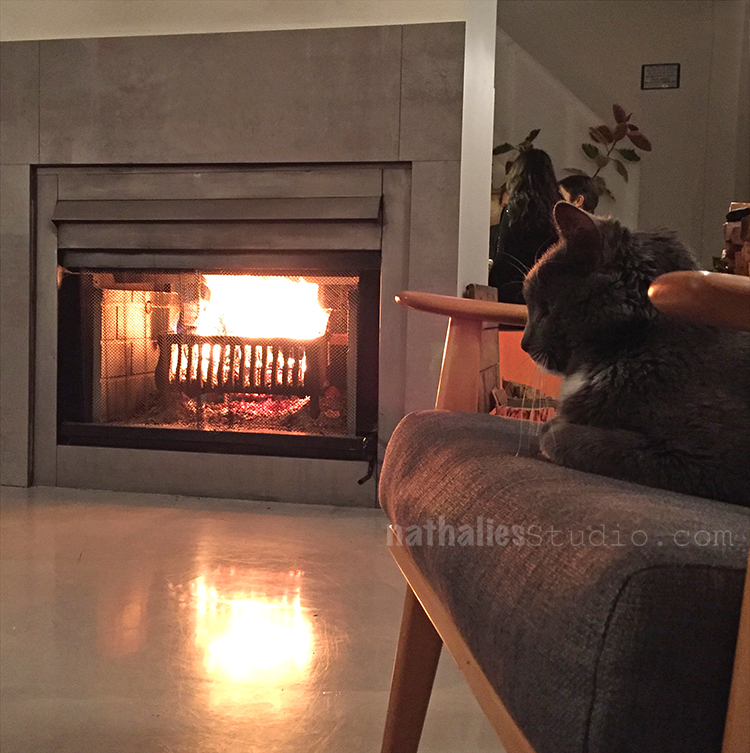 And here is Niles our cat sleeping at the fire place – lucky him ;) Love this little guy – he is almost 18 years old – and he sleeps a lot. In my next life I want to be him- hahahah.
I hope you enjoyed the stroll! Wishing you a wonderful December!