Happy Thanksgiving my Friends in the U.S. What a better day for a Stroll Through the Hood post :) . Strolls through my hood get me out of my studio, they help me unstuck and often I get inspired by what I see and to get new ideas to create something. It is part of my philosophy about Artful Adventures in Mixed Media – which is the subject of my book. Here are some photos that I gathered in the last couple weeks.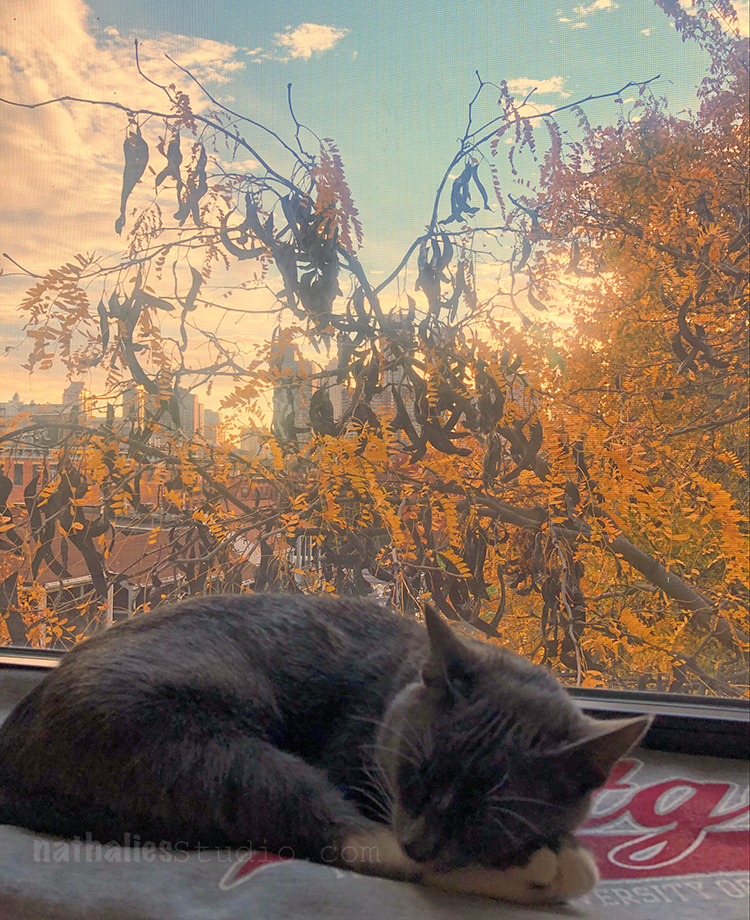 Dramatic fall backdrop for this cute Pretzel :)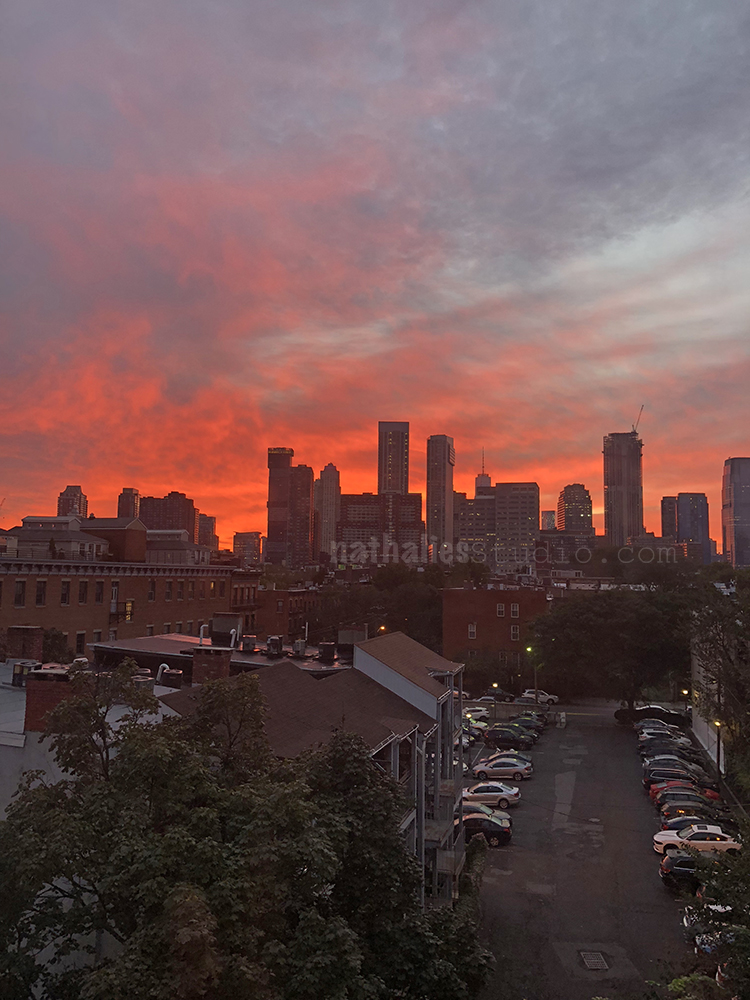 And a dramatic sun set with our city and Manhattan as a backdrop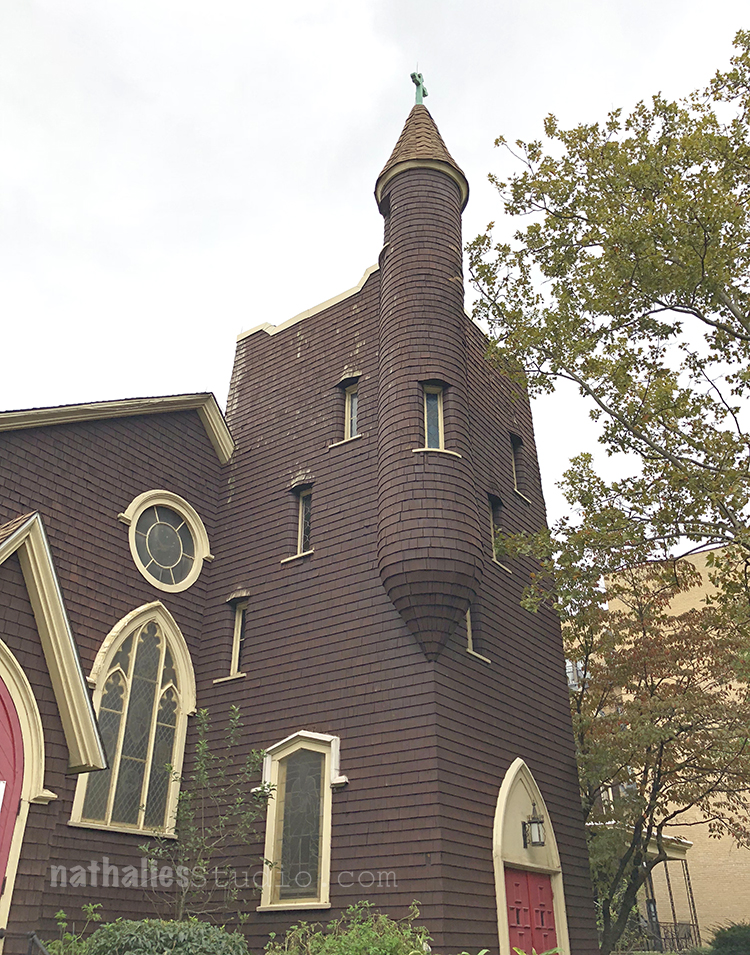 House Hunting is a fun way to explore a wider range of hoods in my city- and I came across this amazing church – wow. I love the wood facade and the little tower!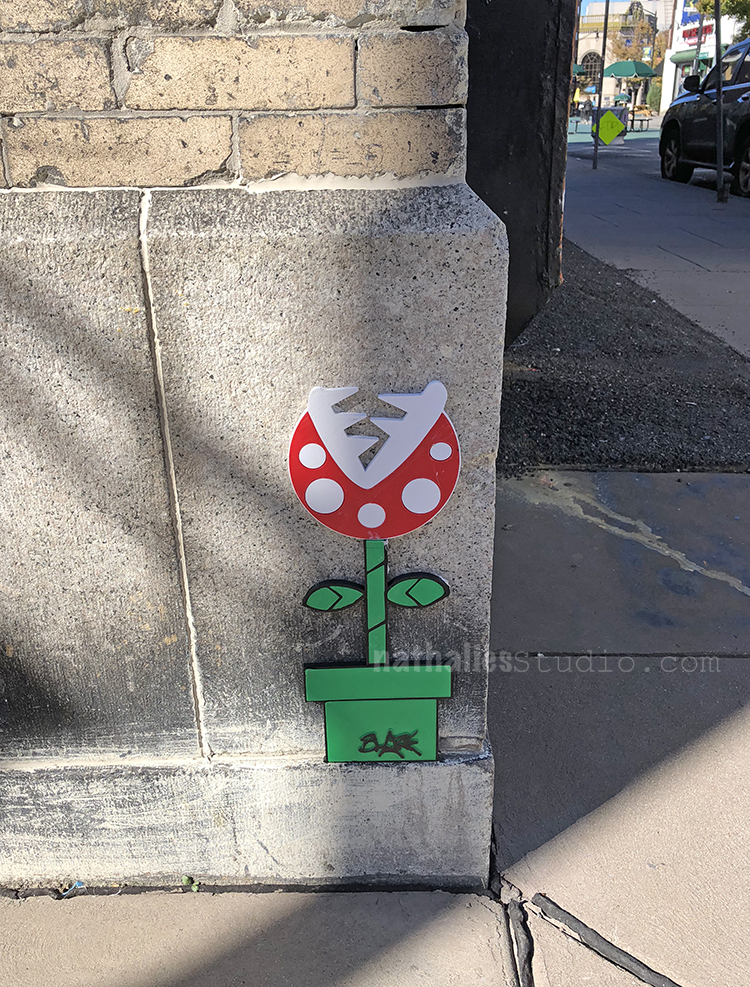 See we have nature in our city …and apparently Mario Bros fans :)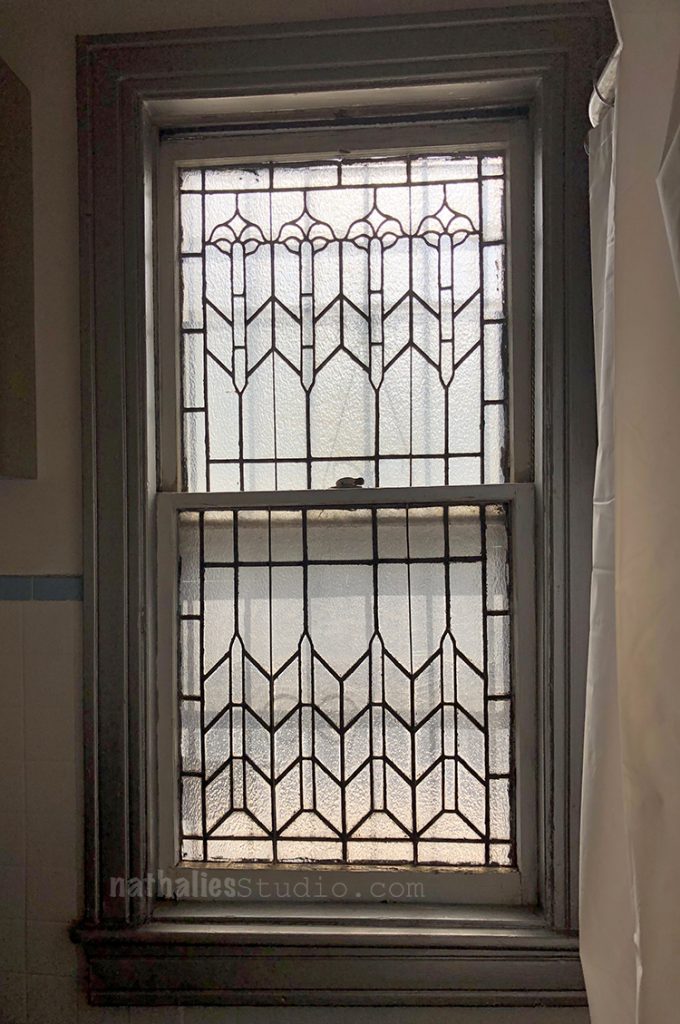 A beautiful bathroom window in an open house we saw – love the pattern!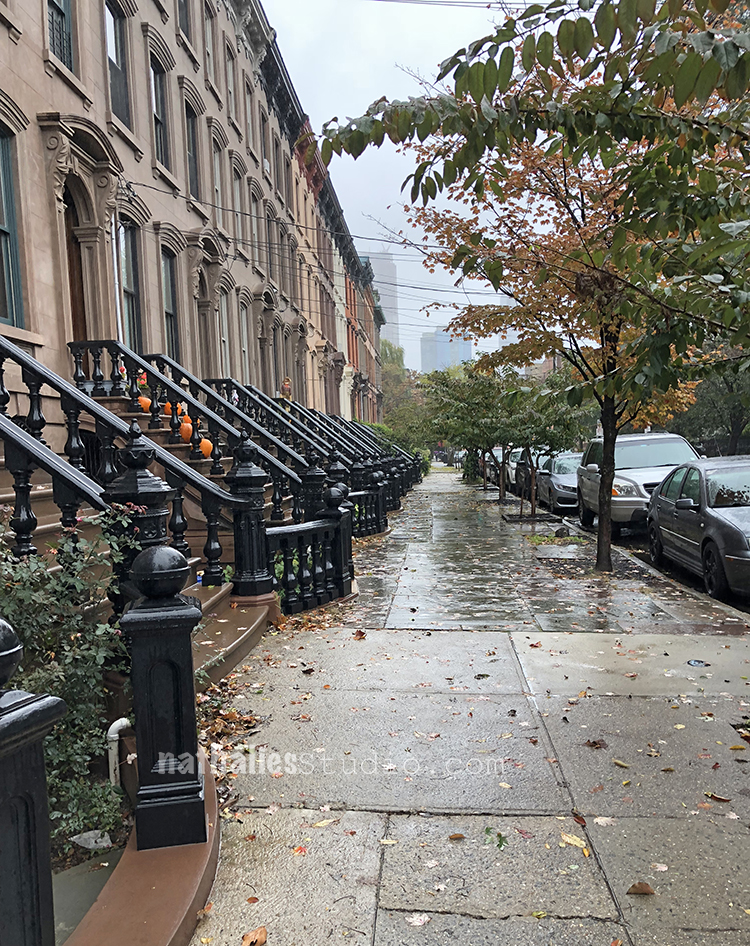 Brownstone galore n the rain – I love the little bits and pieces of orange on the stoops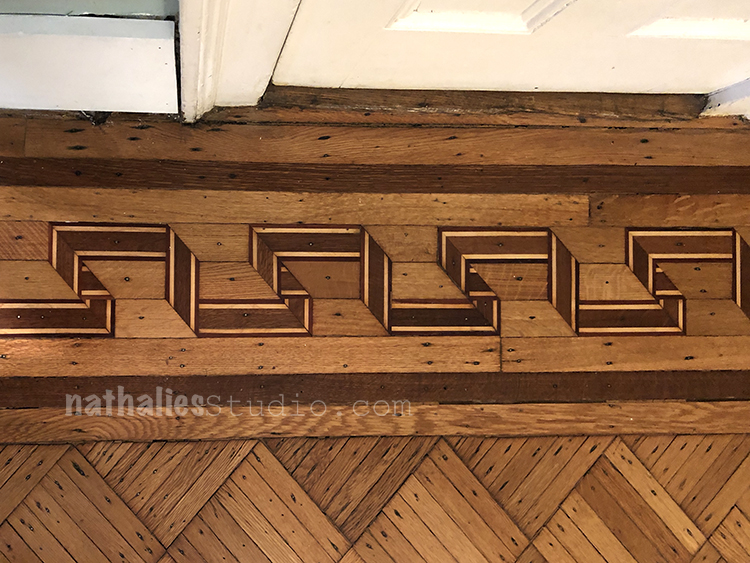 One of my favorite floors in an open house – gosh – looooveeee!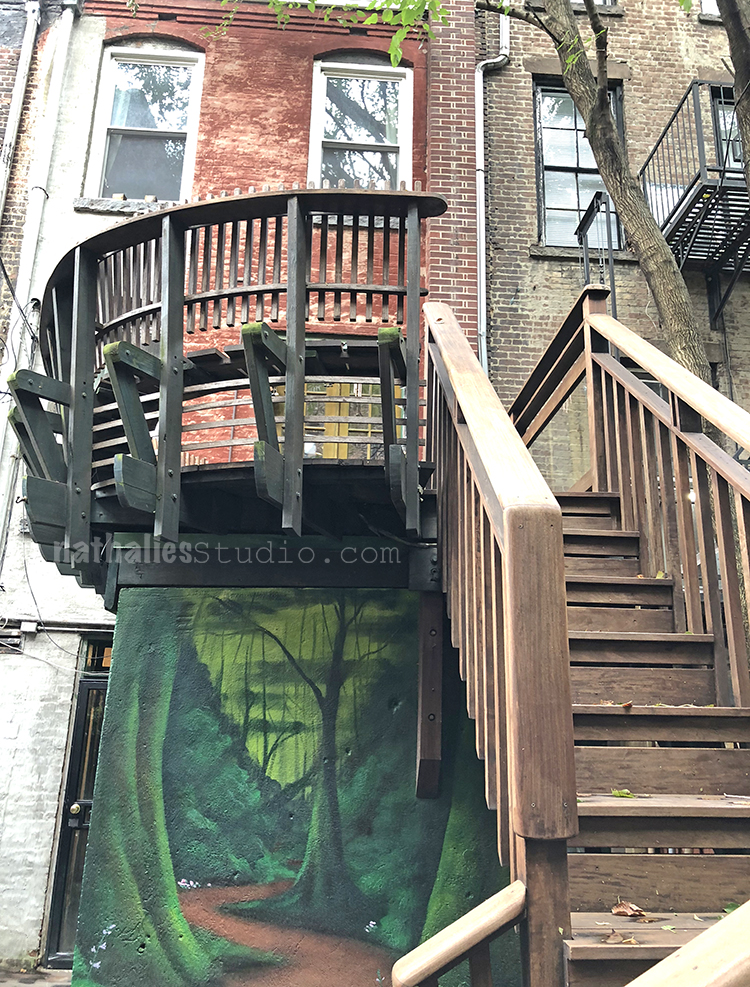 A Lord of the Rings deck with a mural underneath – also big love!!! It is really fun to see all those backyards- it is a hidden world in the hood.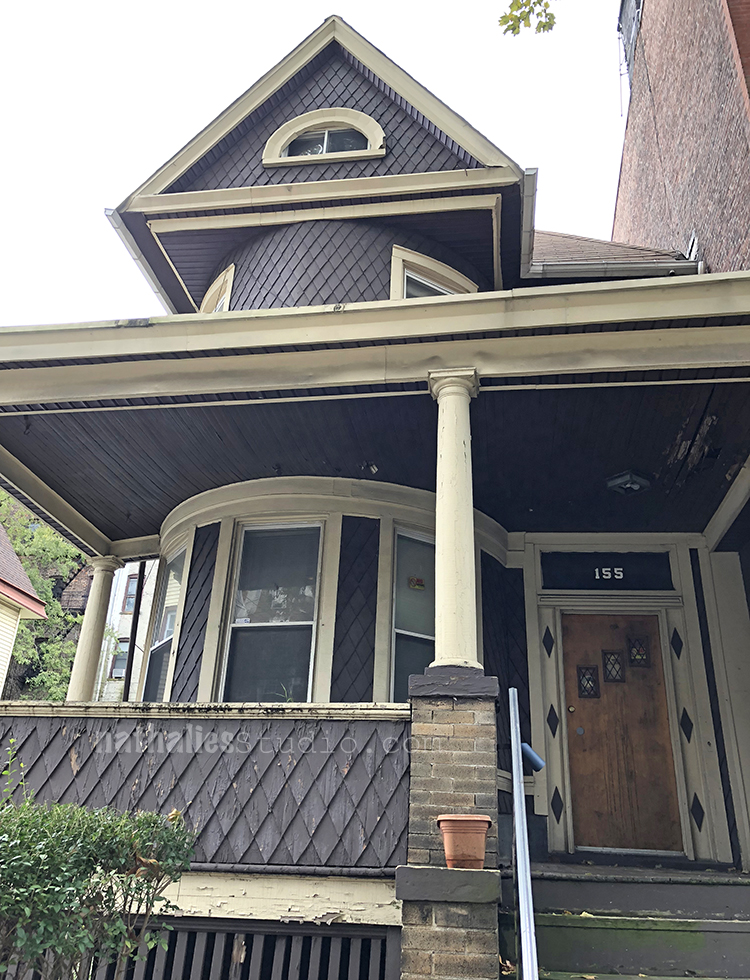 A very cute and for this area cheap house …but then upon entering you know it is totally overpriced. Totally dangerous inside as it falls apart. But it must have been gorgeous in his hay-days .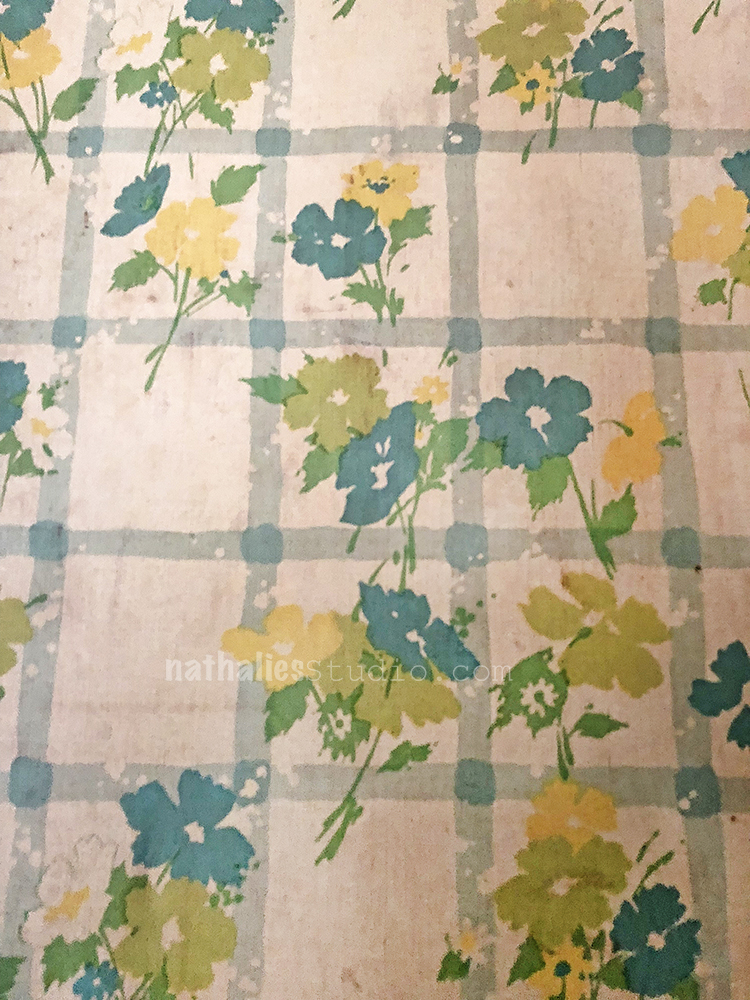 Fun wall paper in that house in the kitchen …I bet there were more fun details but I was like "get me out of here" – I am adventurous but not THAT adventurous LOL.
Hope you have a wonderful day and for those of you who are celebrating Thanksgiving today- I wish you beautiful day- filled with family, friends and good food. Thank you for being part of my Artful Adventures – lots of love