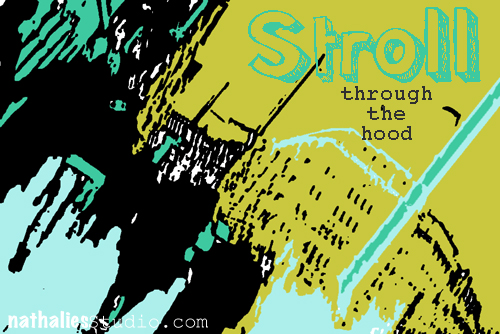 This golden month was filled yet again with lot's of bicycle trips. I will for sure miss those little rides in the colder months but let's see what was inspiring and fun in October!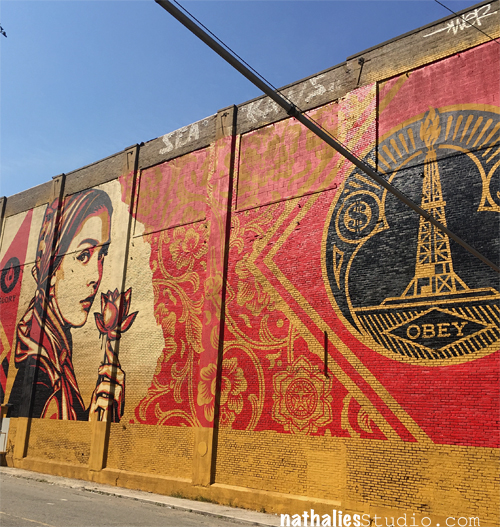 Bam  – a really cool new mural surfaced near Mana Contemporary done by Shepard Fairey – amazeballs!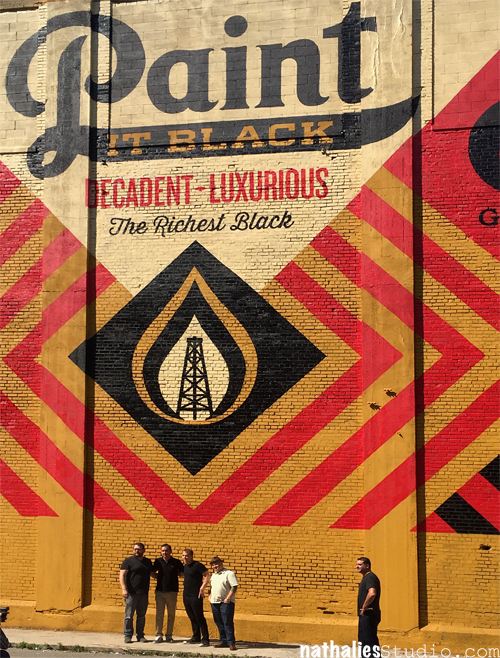 And there he was with the mayor and some other peeps early in the morning when we took our bikes to see the mural. We had no idea he was there and that was quite cool …I did not say hi though … I am having art crushes and then get like super shy …and think he probably really doesn't need a person jumping like a 3 year old telling him "love your stuff, so cool " hence nothing more intelligent went through my mind at the moment ;)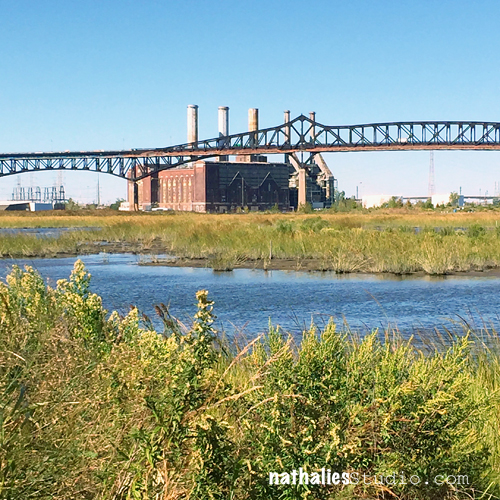 Another bike ride – almost out of J.C.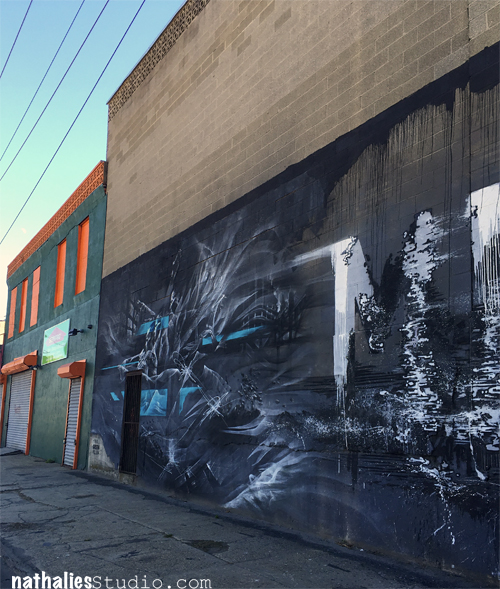 flying by a mural by Li-Hill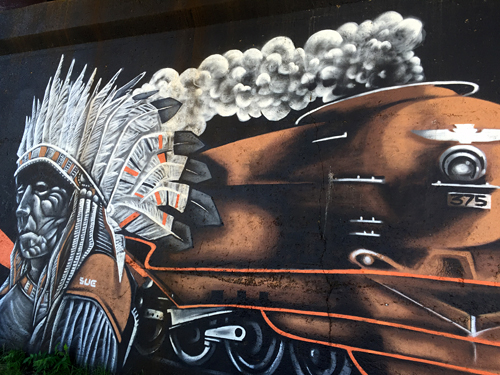 Mural by Sue One.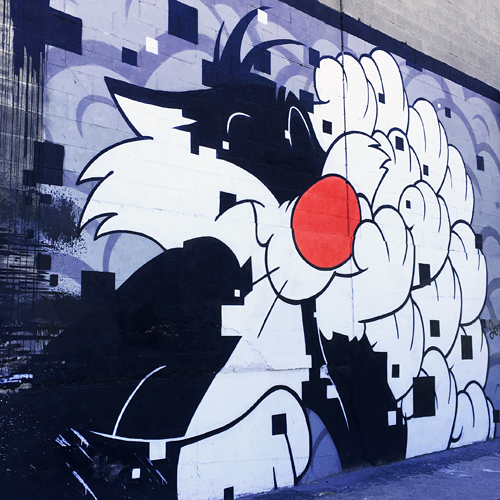 I tawt I taw a puddy cat ;)  – this one is by Jerkface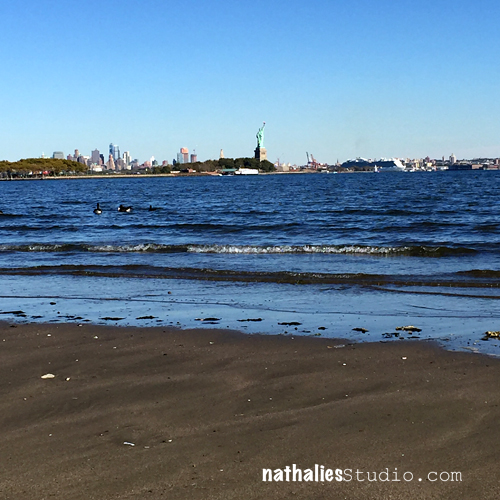 Another weekend we spent a couple hours at the Secret Beach – where you have a fantastic view of Lady Liberty and you are pretty much alone …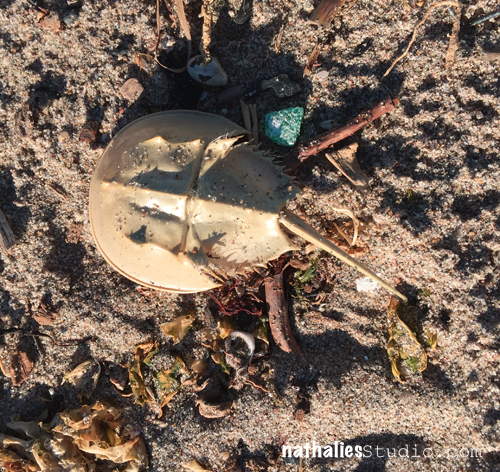 I am still fascinated by horseshoe crabs – this one is a mini baby horseshoe crab- it was smaller than the palm of my hand.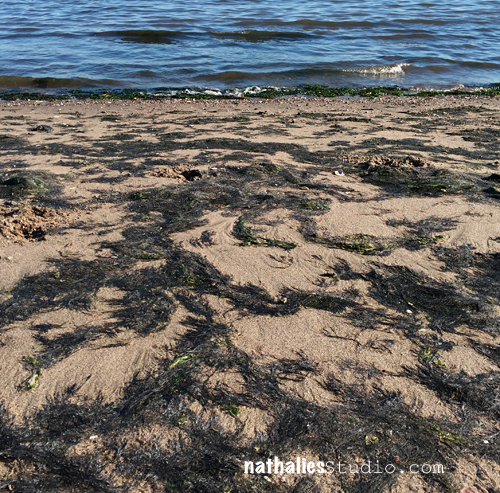 I love the pattern here!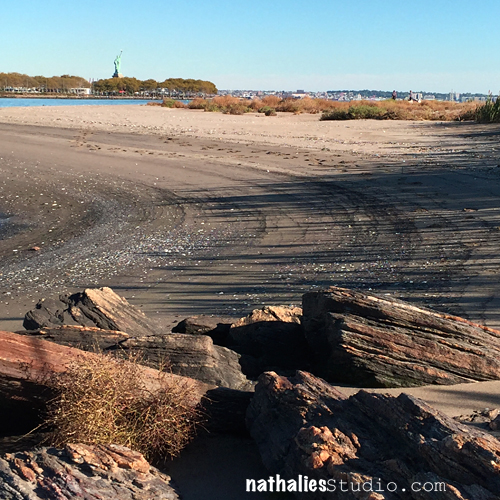 yes yes- I am obsessed with the lady liberty- but also loved the natural colors and textures.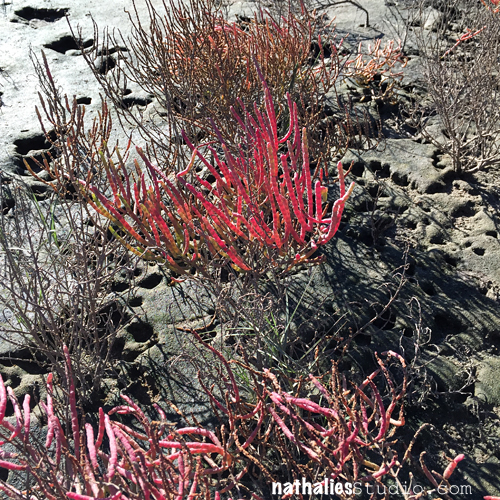 The Secret Swamp – gorgeous colors right now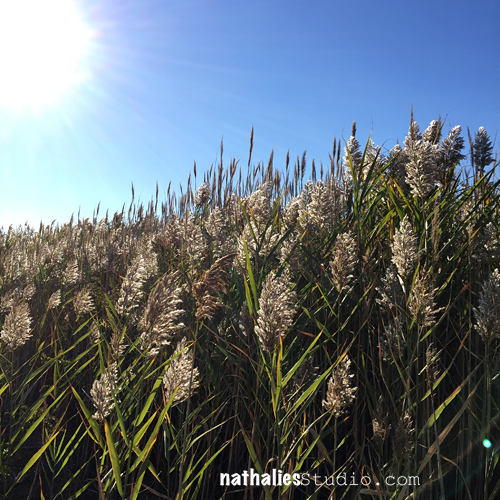 And it was just so beautiful and peaceful – again crazy if you think you are a stone throw away from the busiest city in the U.S.A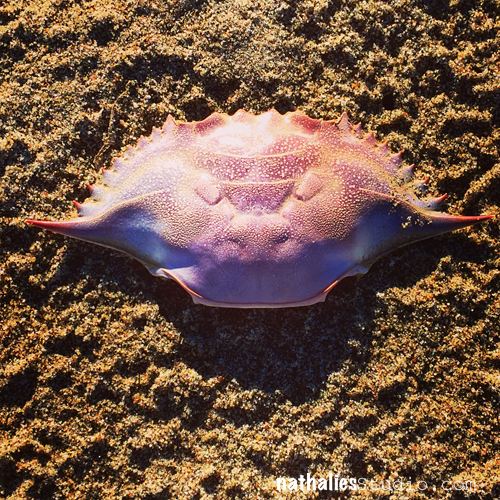 Now this crab shell totally spoke "Yoda-Face-Asleep" to me- tell me what you see :)
And with this hidden path photo I wish you a wonderful day! Hope you enjoyed the stroll through my hood this month!