Time for a Stroll Through the Hood . Strolls through my hood get me out of my studio, they help me unstuck and often I get inspired by what I see and to get new ideas to create something. It is part of my philosophy about Artful Adventures in Mixed Media – which is the subject of my book. Here are some photos that I gathered in the last couple weeks.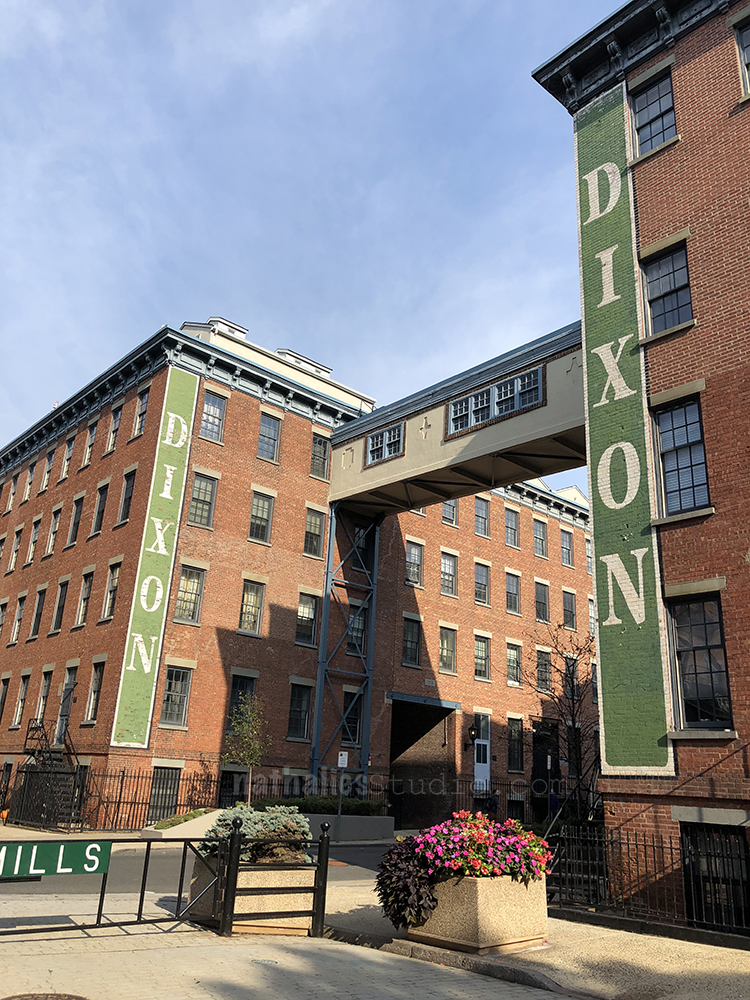 I love sunny fall days- and when I step out of the house I love how the old pencil factory looks in the morning sun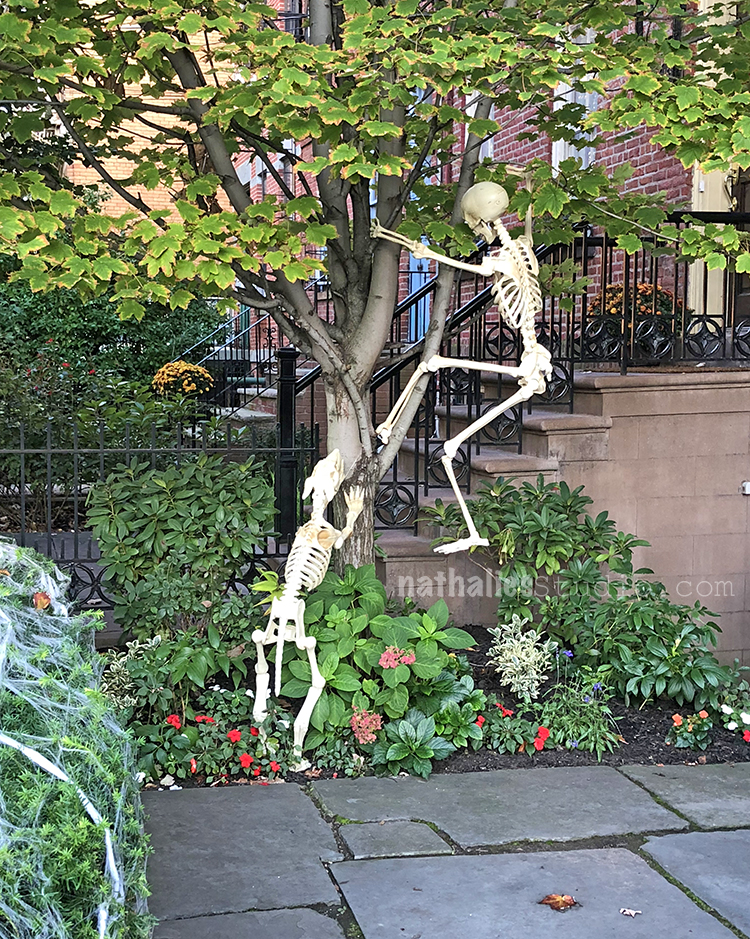 This scene made me laugh hard when I was walking to pick up our CSA box. Hilarious!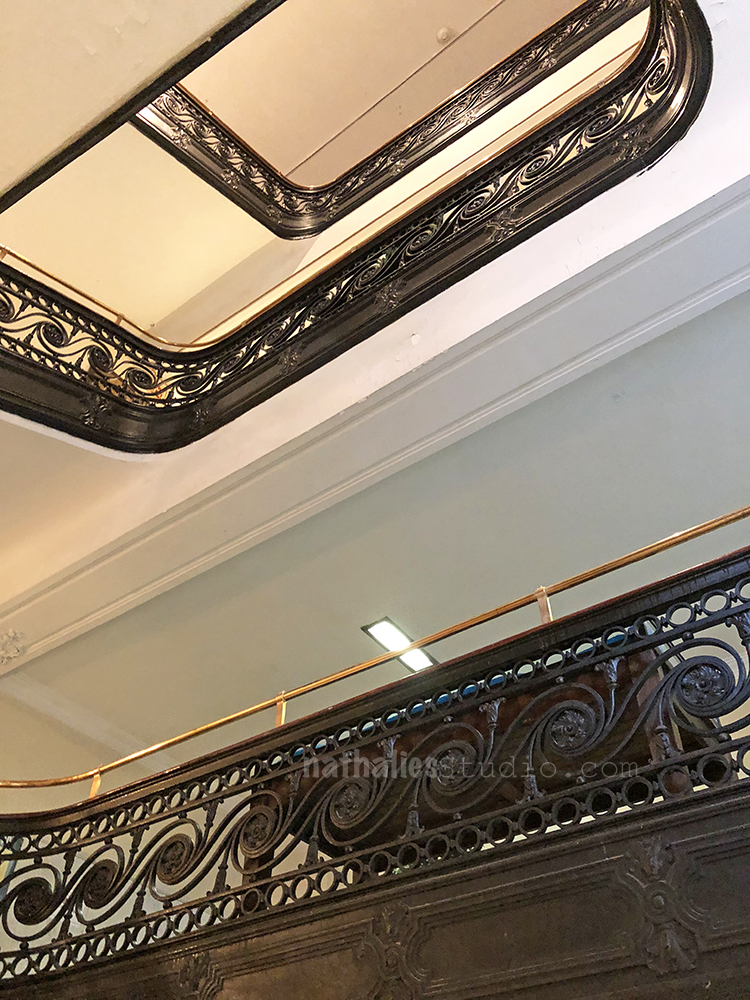 We went to the library for some research and I love the stair case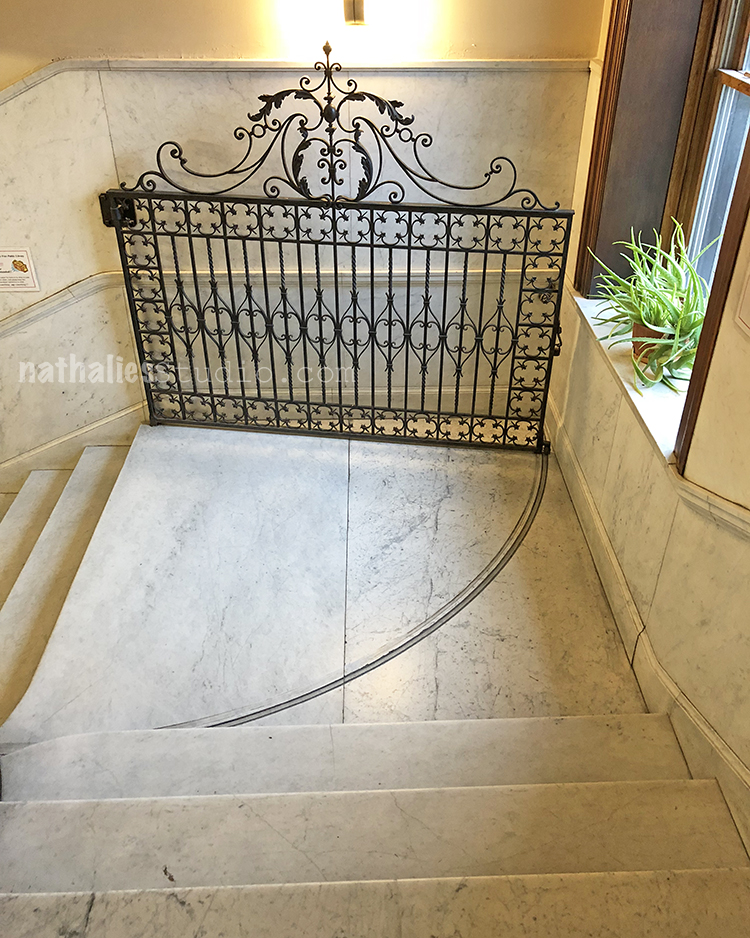 also the cool iron gate with its track in the marble landing – so cool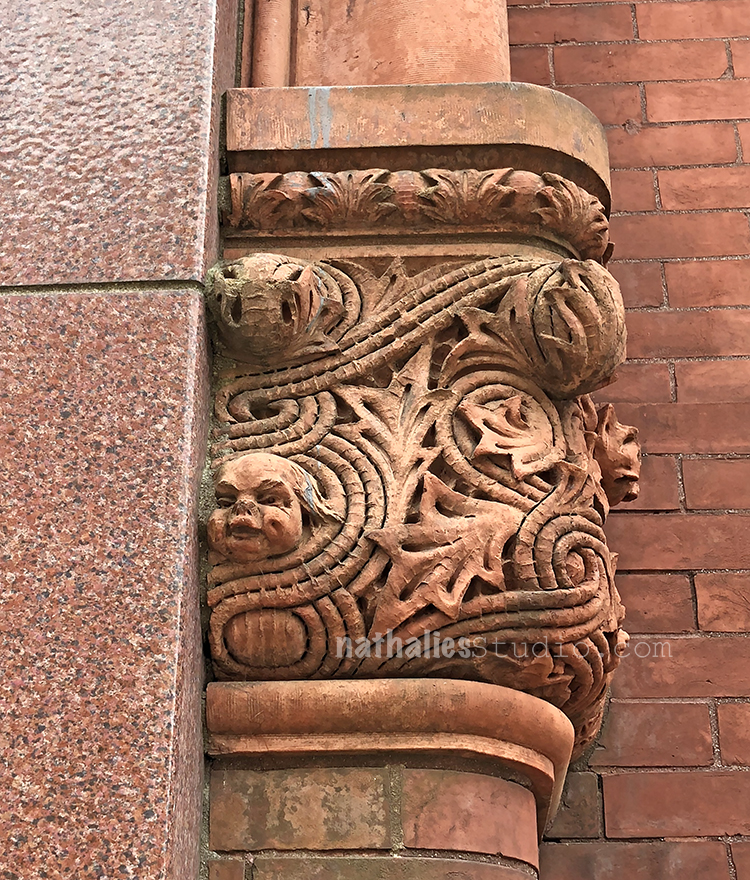 Speaking of our building, I still wonder who and why those little faces were put into the column. I have never seen this anywhere else so far -any ideas? I wonder if it was kind of like a joke by the masons or if it was supposed to keep evil spirits away or something else- LOL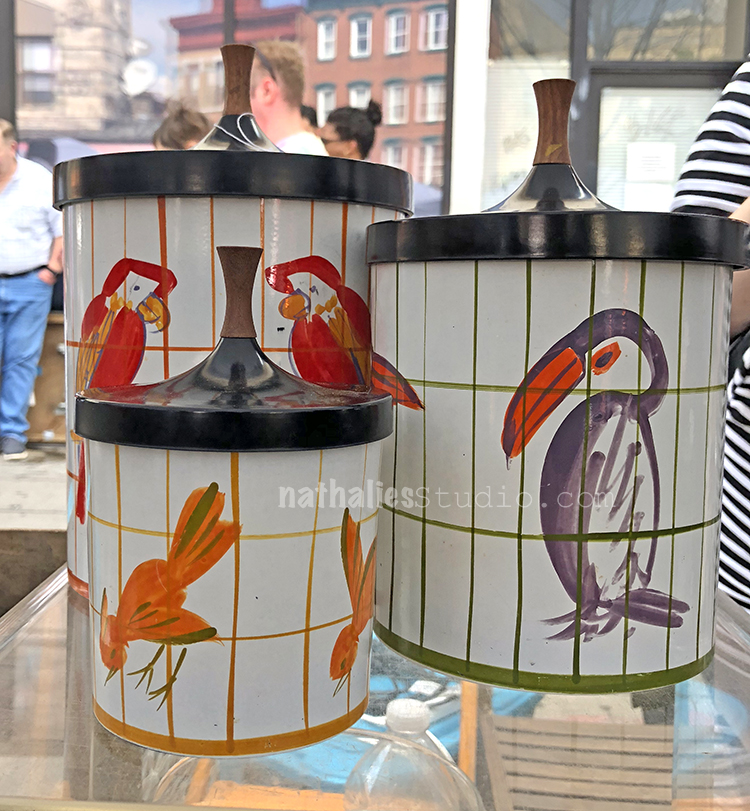 We had the annual Downtown Jersey City Market and my friends offered these really cool cookie jars. I am still sad I didn't get them , but then …there is also only so much space in our apartment.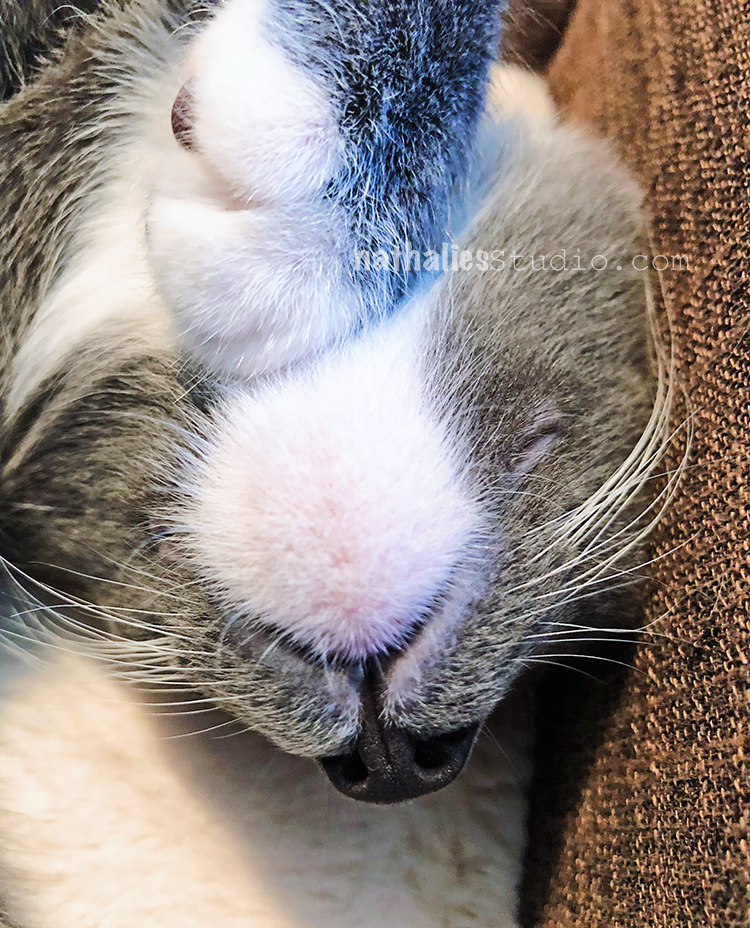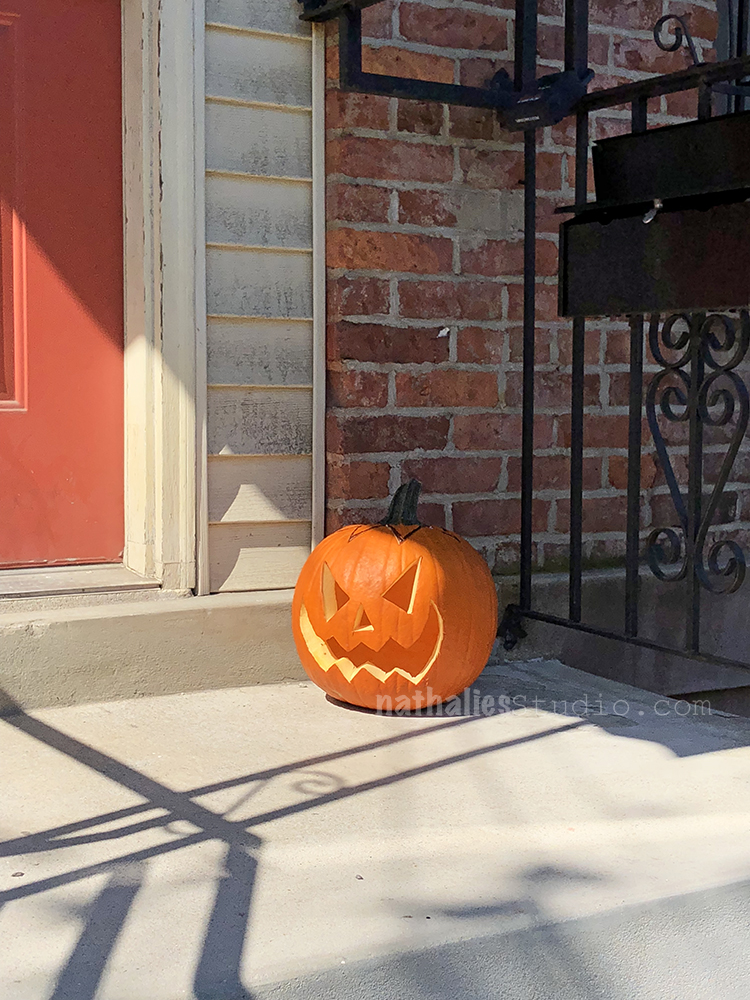 First pumpkin sighting of the month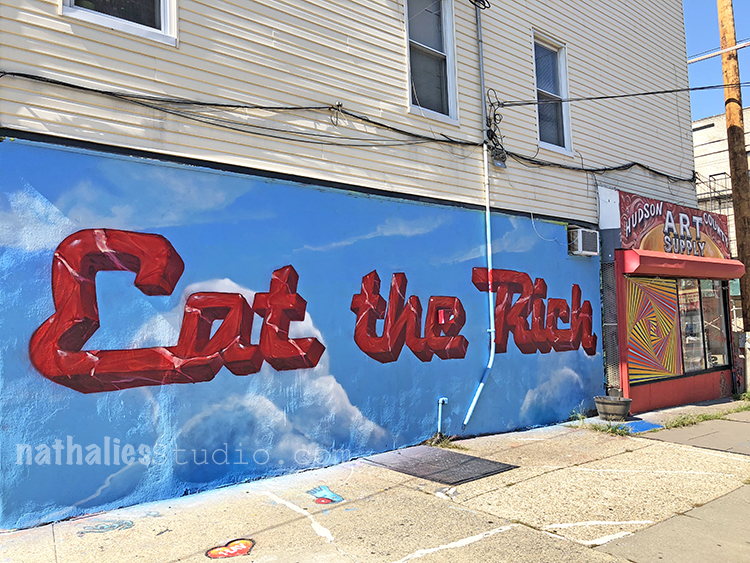 And…my favorite Art Supply store around the corner moved …"Eat the Rich" is the message they left behind – I am sad. The building will be torn down and another "luxury" apartment building will go up in its place. At least the art supply store is staying in business but I loved walking by and buying my stuff there – support small business guys …preach it and do it.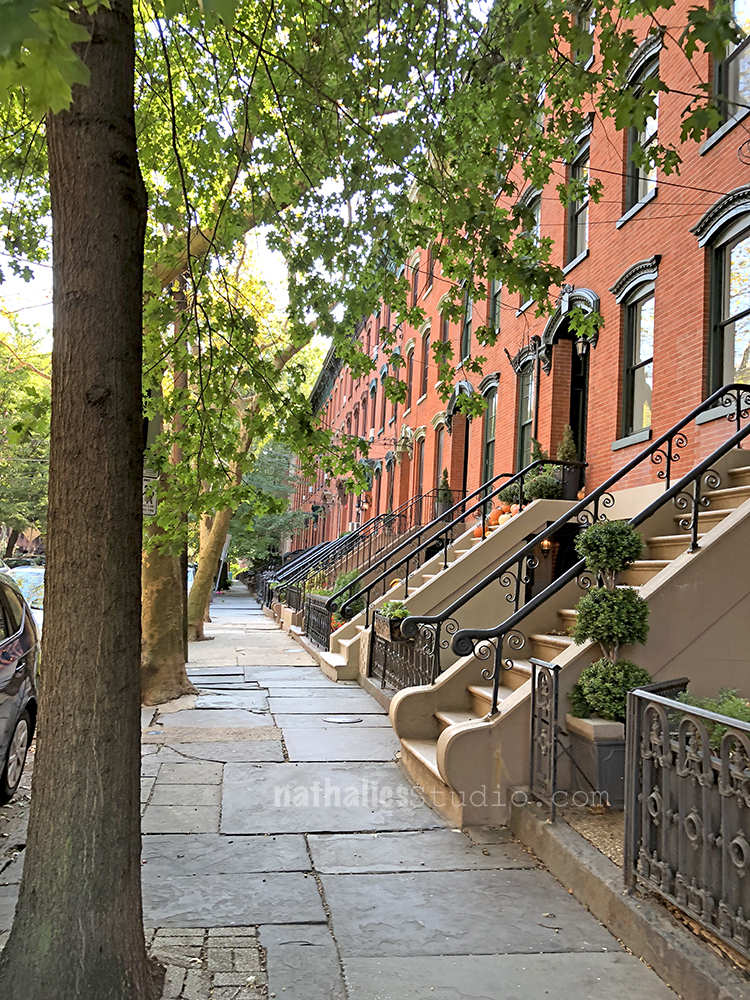 Brownstone galore …also …see the sidewalk ..not good for your ankles …I sprained my ankle- oh well..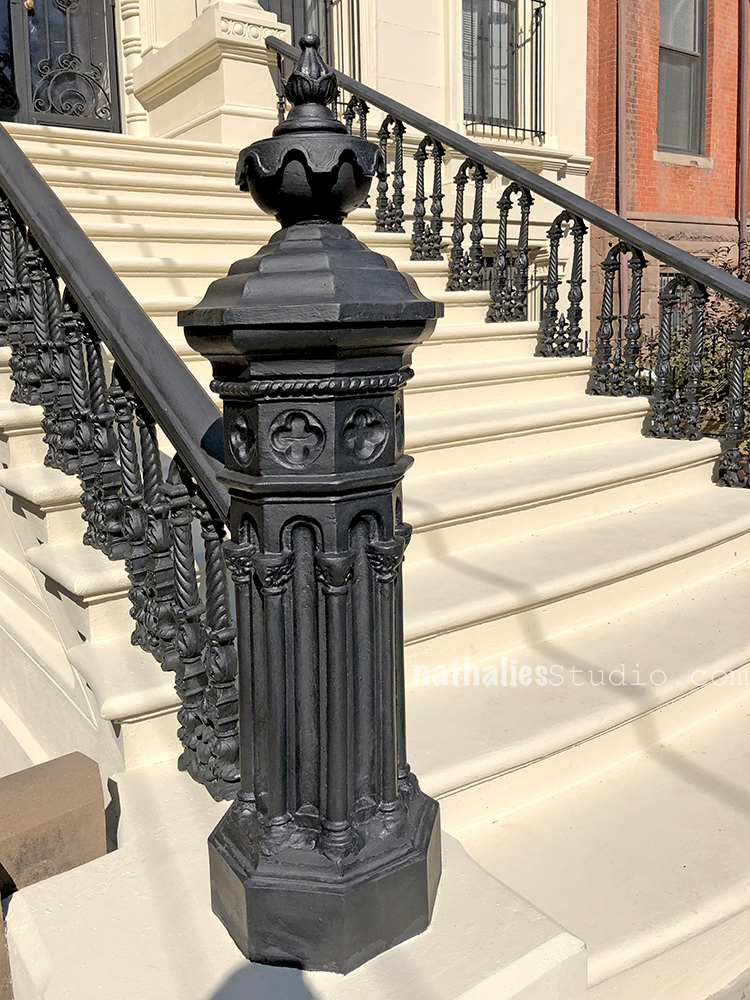 I do love all the iron work on those brownstones- this was just newly painted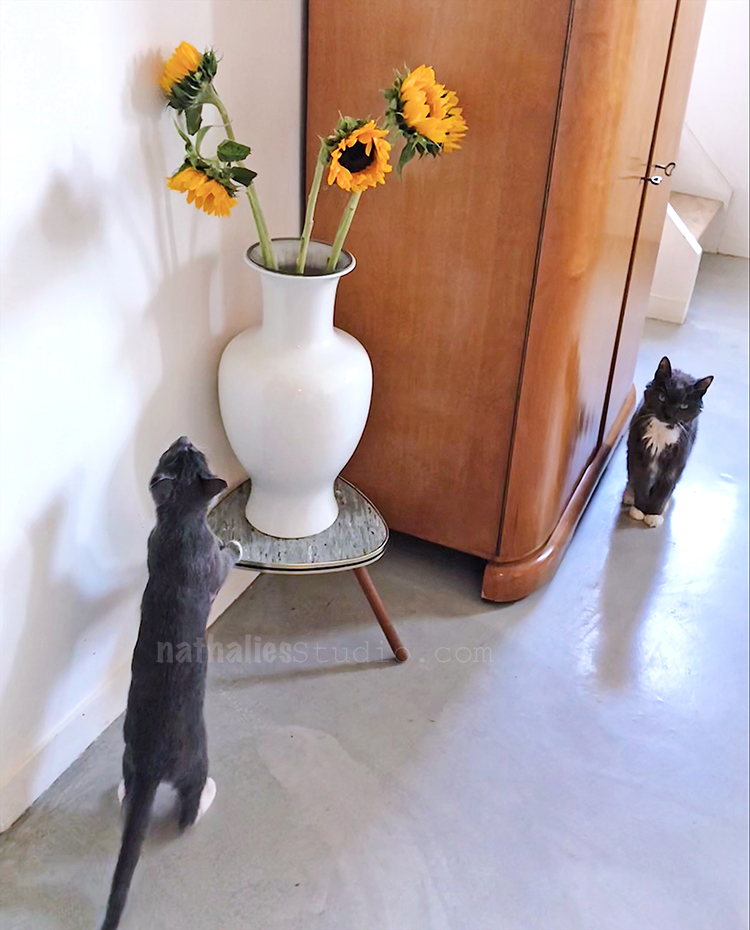 Look at Bobby Pretzel seeing Sun Flowers for the first time of his life …Niles looks at me as if to say "This whipper snapper is soooooo ridiculous" hahahah.
Hope you enjoyed the Stroll Through the Hood- until next time :)