Time for a Stroll Through the Hood . Strolls through my hood get me out of my studio, they help me unstuck and often I get inspired by what I see and to get new ideas to create something. It is part of my philosophy about Artful Adventures in Mixed Media – which is the subject of my book. Here are some photos that I gathered in the last couple weeks.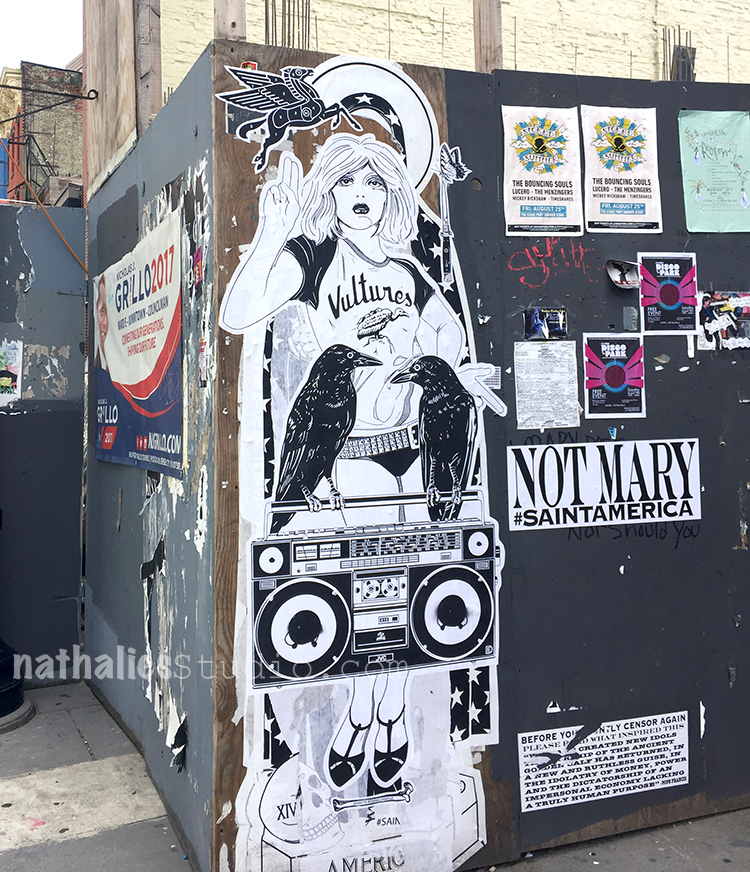 You never know where you spot Dylan Egons black and white paste ups …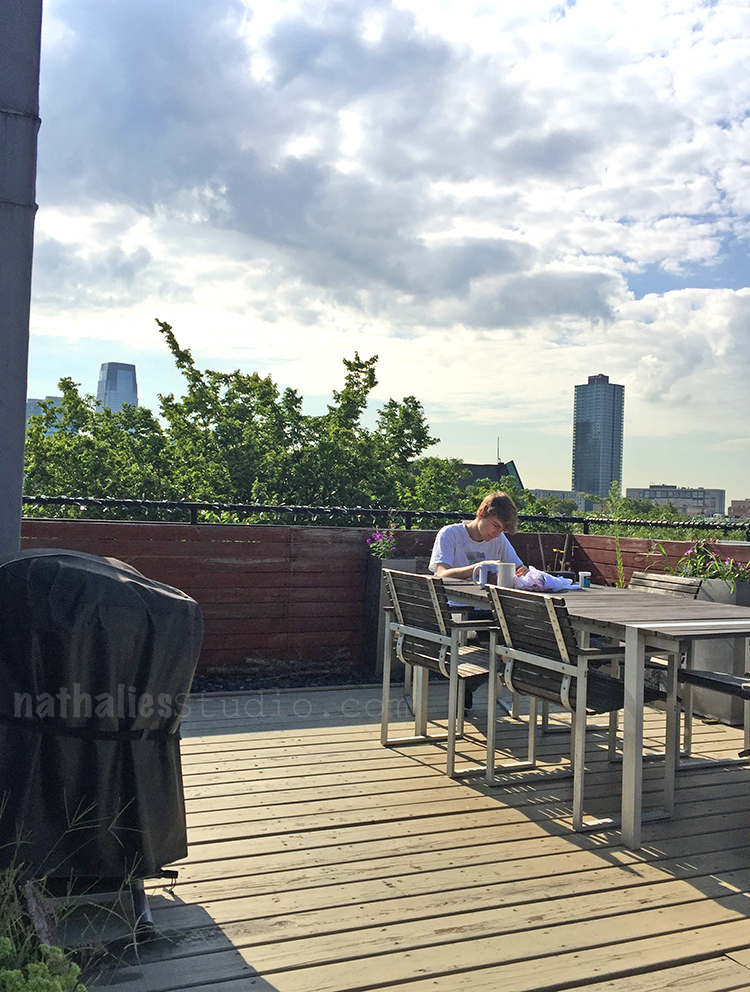 my godson sketching our deck on our deck  and writing in his travel journal – mmmmyyyy boyyyy LOL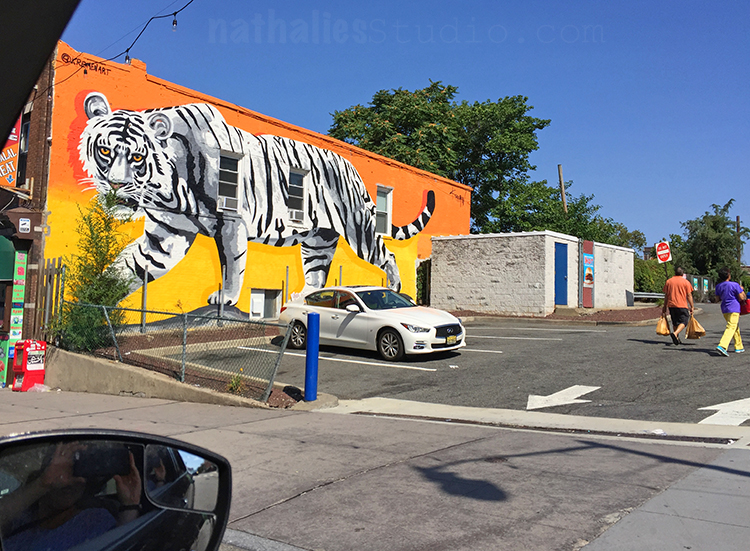 Love this in Jersey City's Little India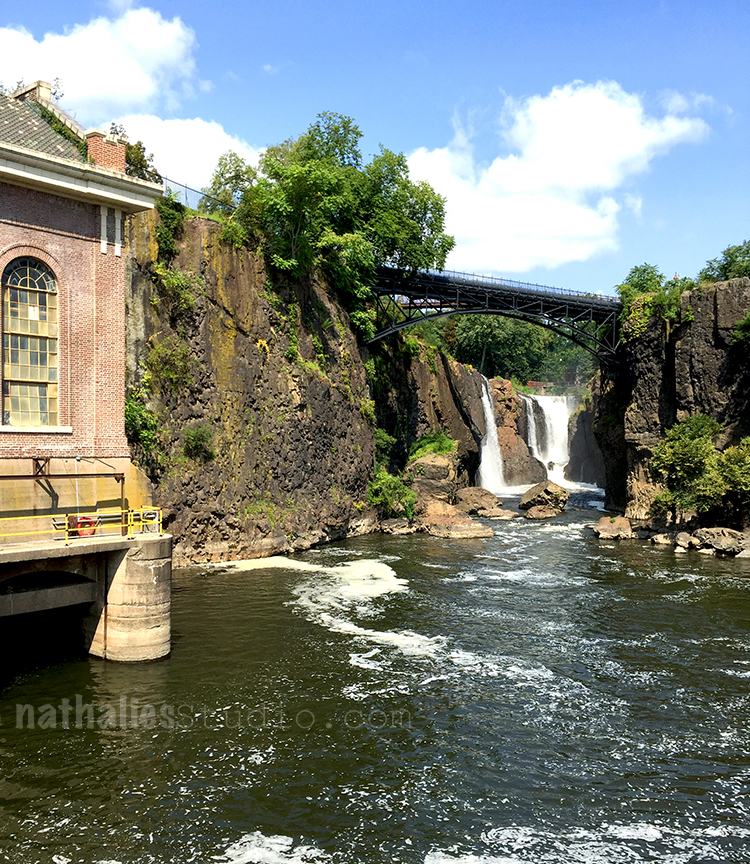 We took a trip to  the Paterson Great Falls National Historical Park. I have been here probably 10 years or longer ago when it wasn't a NHP yet and boy has this been cleaned up. You might remember this if you watched the Sopranos
or if you watched Paterson a Jim Jarmusch movie ( I just love Jim Jarmusch movies and I had just watched Paterson on the plane a couple days before we went there. It is a beautiful movie!) Anyway- it is a very cool place.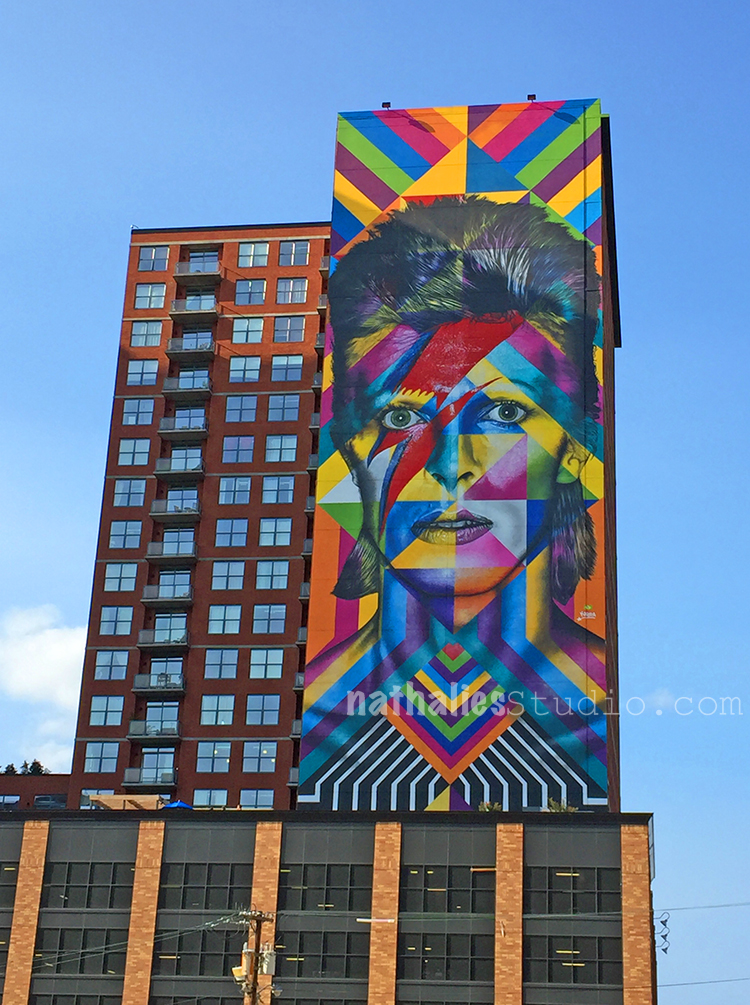 Coming back into JC it is always wonderful to be greeted by David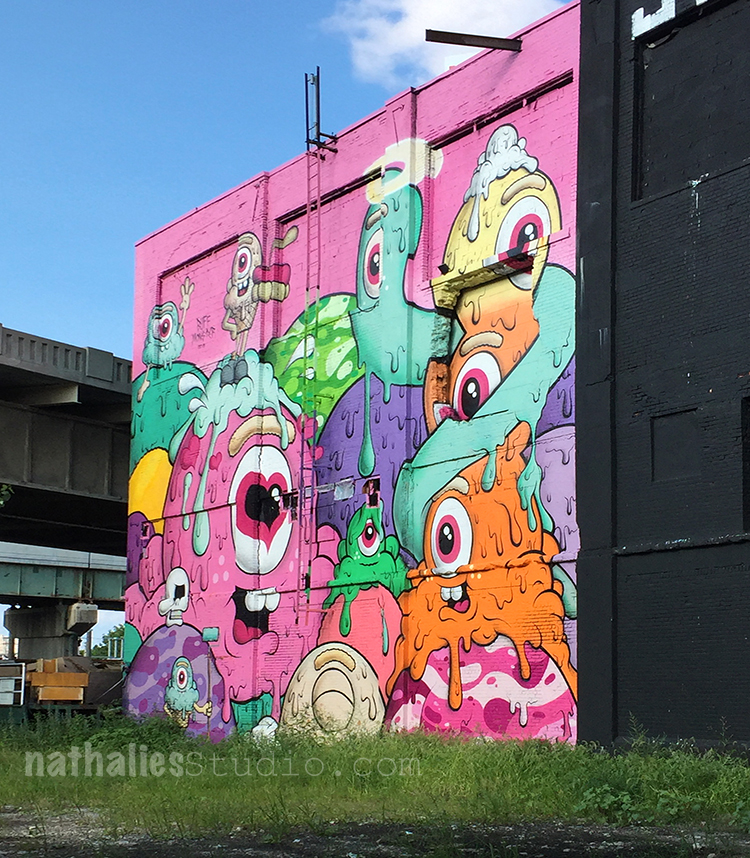 and see other murals along the way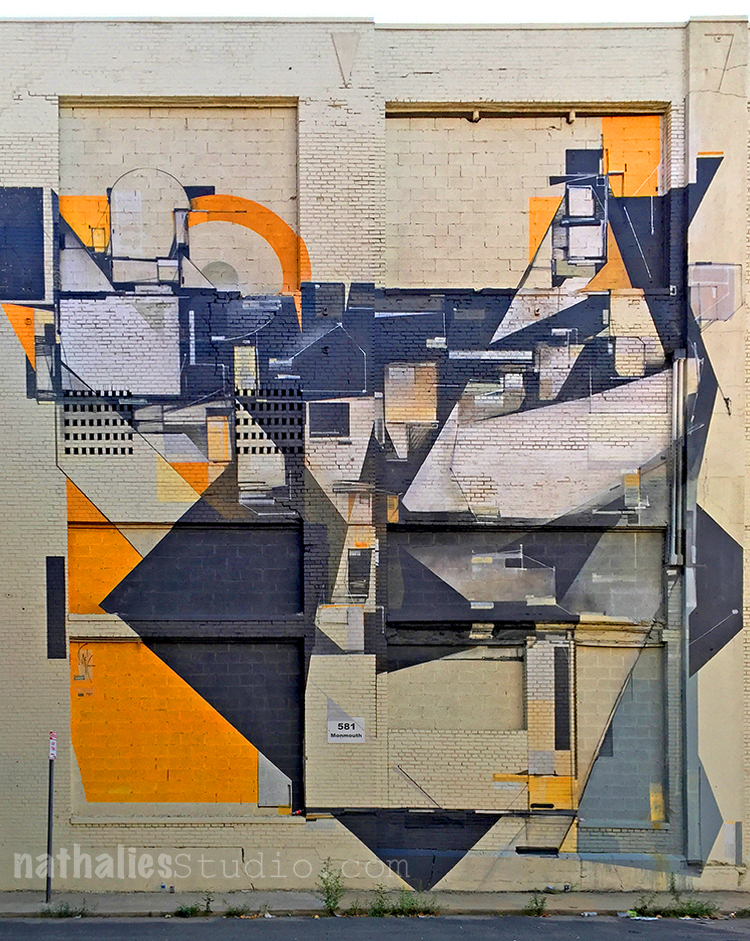 in the dingy weird industrial side streets close to the entrance of the Holland Tunnel – maybe what visiting people see as the ugly NJ …and where I see grungy beauty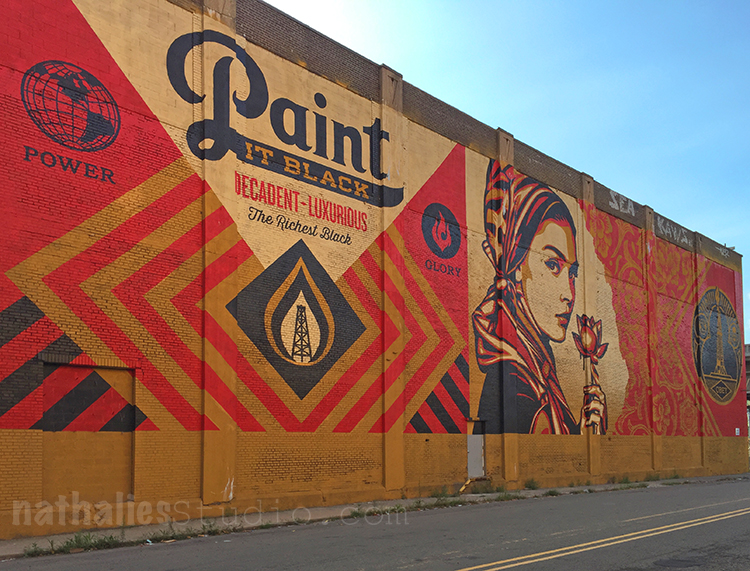 and thinking to myself- you guys just have no clue how beautiful NJ actually is ;)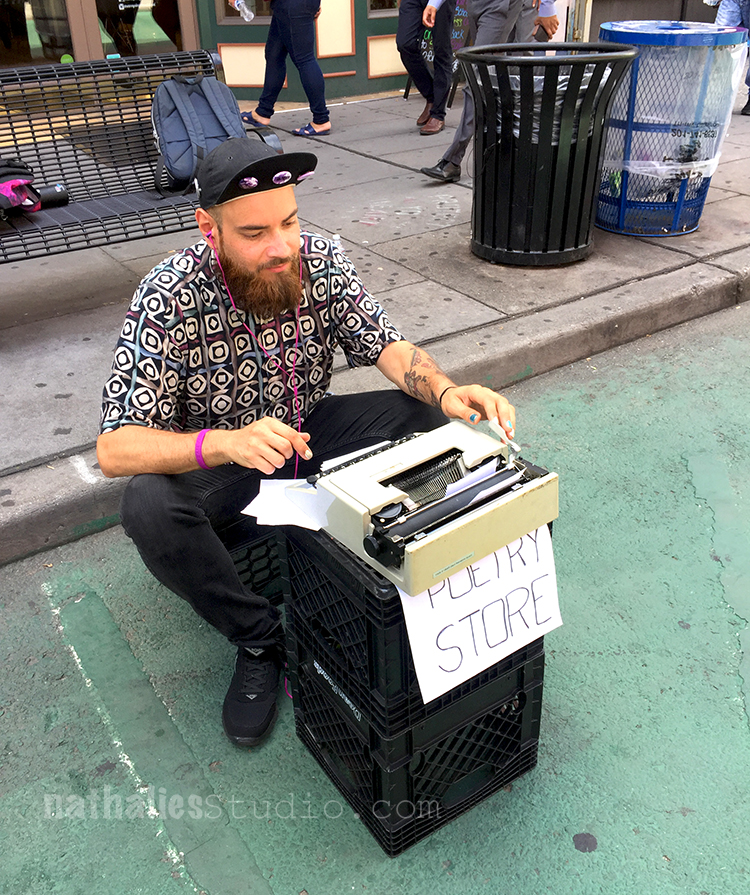 And last pic- this little pop-up- poetry store in the pedestrian area -that was fun and the poem he wrote for my godson and me was:
hands are heavy
bones made to break
hearts born to stop
and still we toss them all
rugged and raw toward…infinity
we are strange adventurers
always moving forward
bold and full of love.
---
Love it- yes we are strange adventurers !!! Hope you are having a wonderful day and enjoyed this stroll- see you soon in the hood.