Time for a Stroll Through the Hood . Strolls through my hood get me out of my studio, they help me unstuck and often I get inspired by what I see and to get new ideas to create something. It is part of my philosophy about Artful Adventures in Mixed Media – which is the subject of my book. Here are some photos that I gathered in the last couple weeks.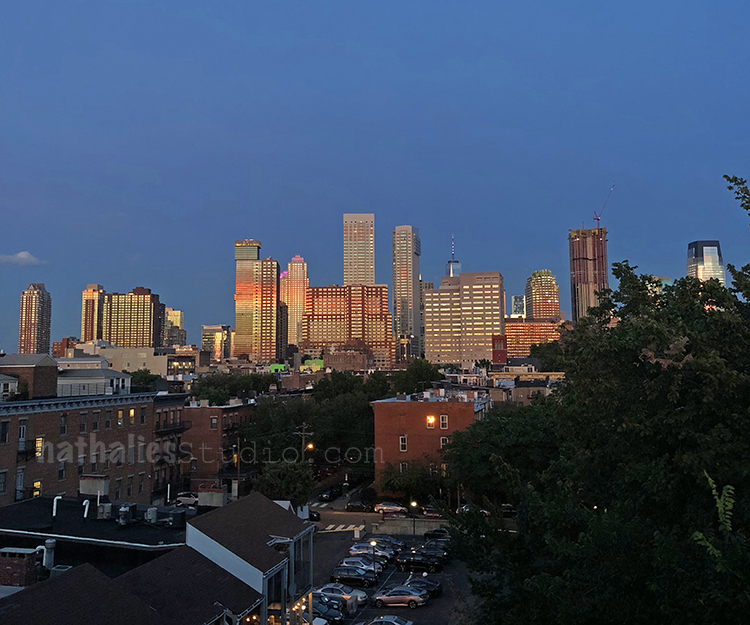 Enjoying the gorgeous light and skylights in the evening while sitting on the deck – we love eating outside and do so almost everyday for dinner when weather allows.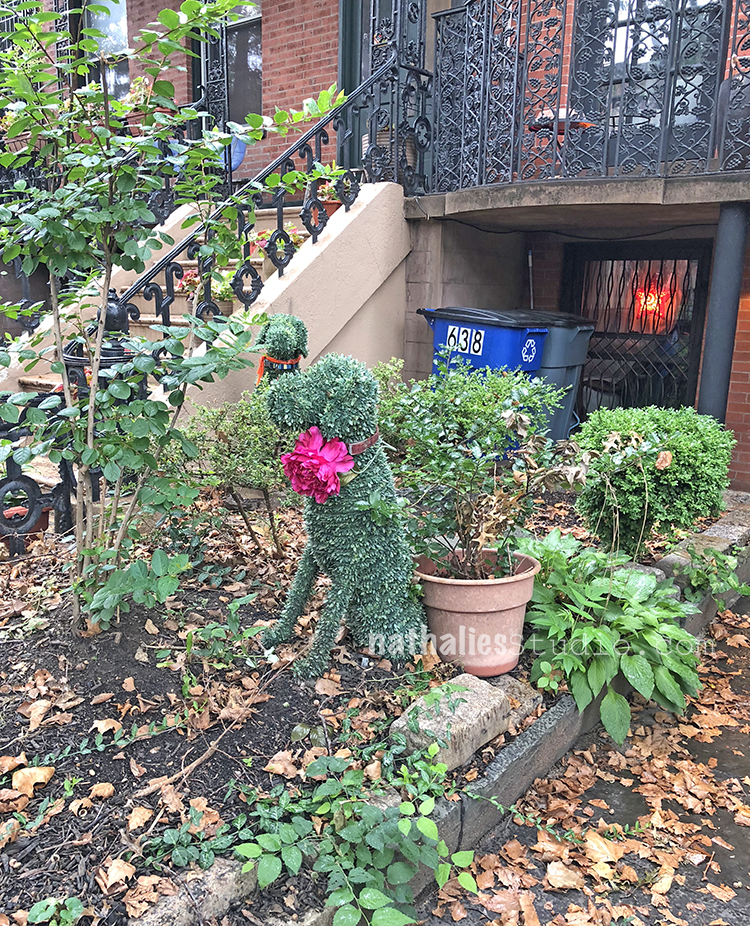 Some fun little dog hedges I saw when walking through the hood.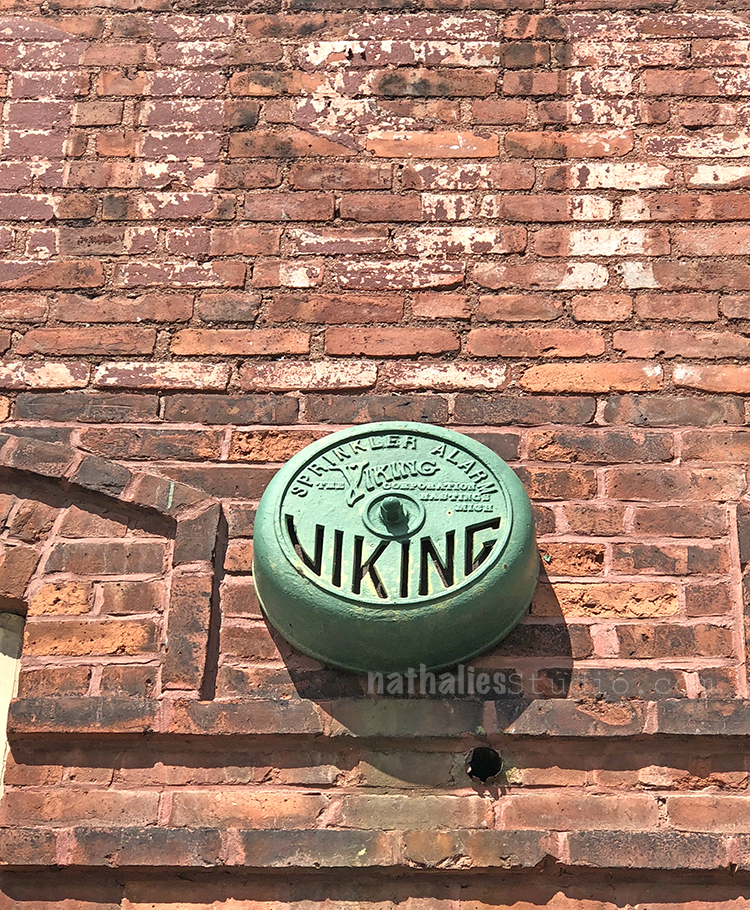 I love brick – there is something so cool and rough about it -but I also love how this old green sprinkler alarm looks on the brick wall. And the font mix is pretty pretty cool too.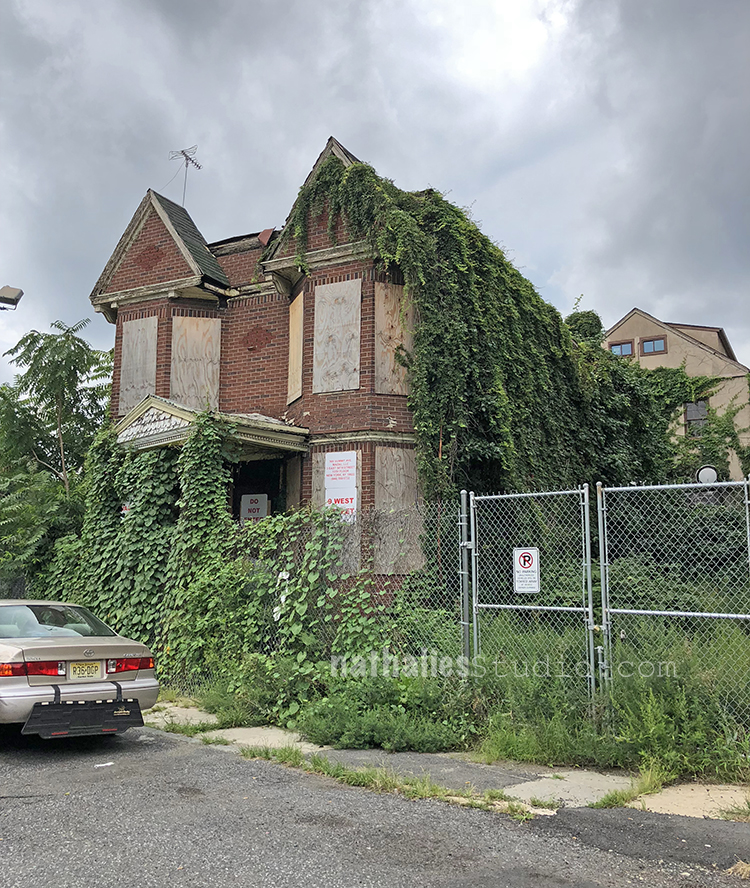 The amazing boarded houses you discover while taking a bike tour through the city- such a pretty house – I wonder if it will ever restored or just torn down.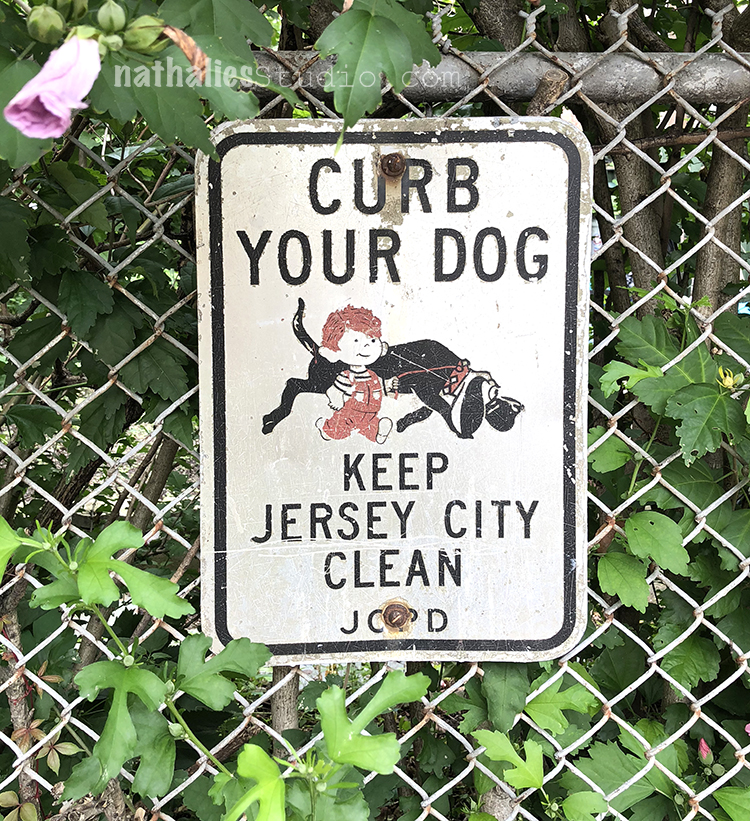 Also loved finding this old fashioned sign – so fun!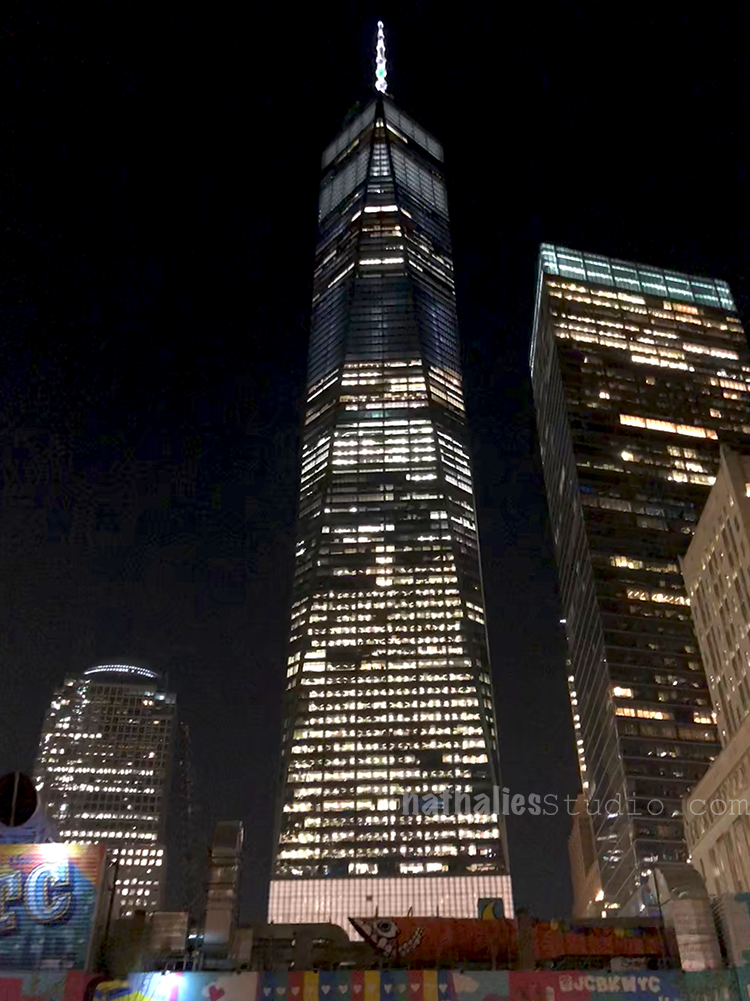 On the way home after a nice night out with my girlfriends.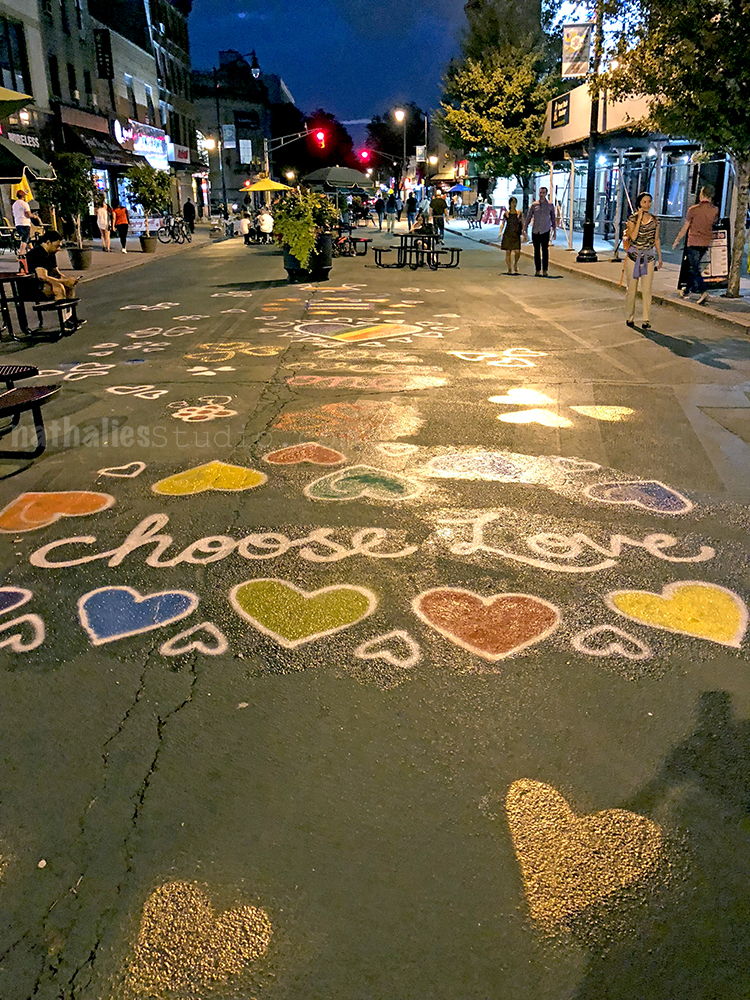 The pedestrian area in Jersey City all painted for the Pride Week- so much fun!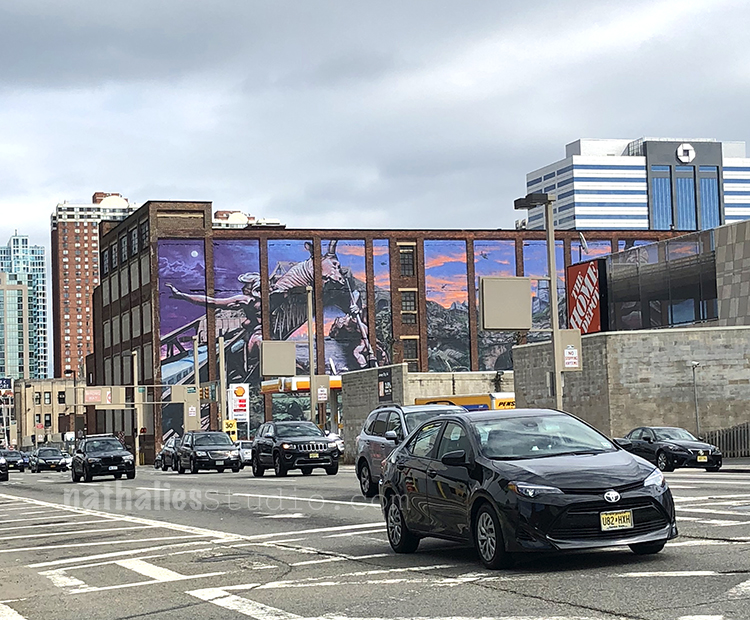 Some people know Jersey City only from its most ugly side- the street to the Holland Tunnel to go into NYC …but at least there is a gigantic mural there now …a glimpse of color.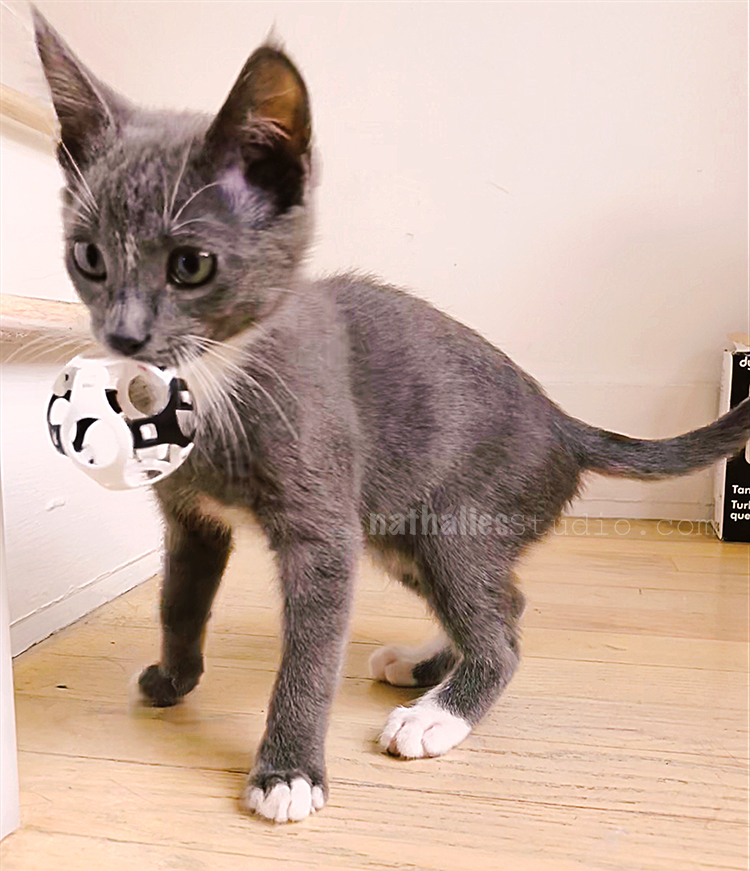 And sorry …LOL- cannot help myself – I have a hard time leaving the house lately because Bobby Pretzel (check him out on instagram) is just so adorable.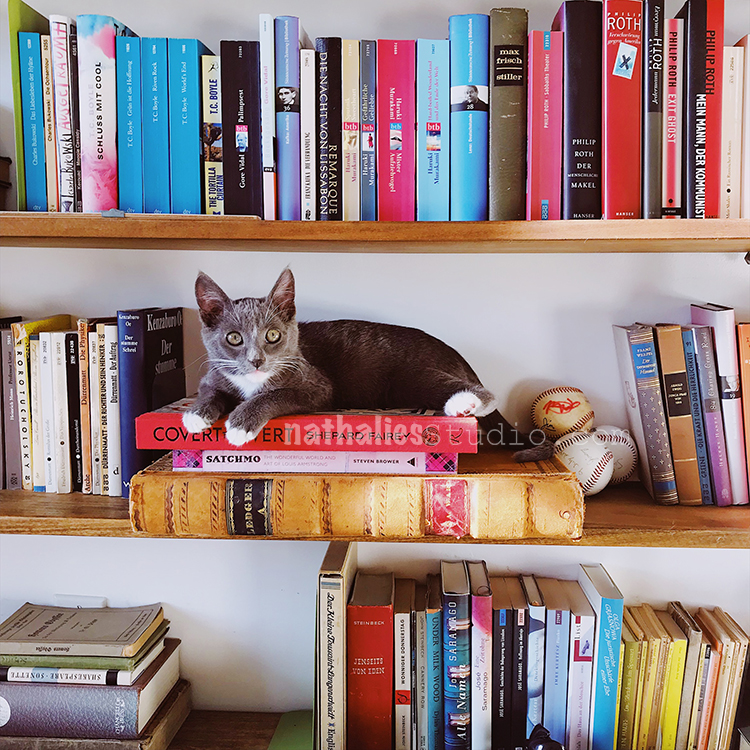 He loves to discover new places and play fetch – and makes me laugh a LOT :) Very inspiring. But I will be in trouble as soon as he can hop onto my workbench in the studio :)
That was it from the Hood – I hope you enjoyed it – see you next month