Strolls through my hood get me out of my studio, they help me get unstuck and often I get inspired by what I see and get new ideas to create something. It is part of my philosophy about Artful Adventures in Mixed Media – which is the subject of my book. Here are some photos that I gathered in the last couple weeks.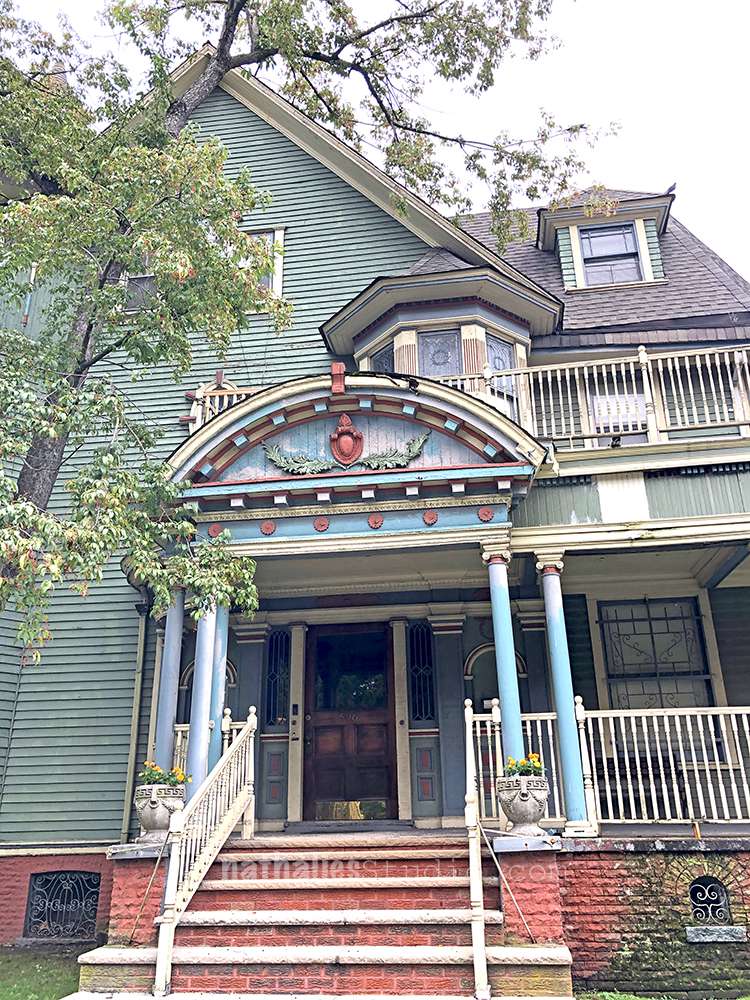 I am having a lot of fun exploring my new neighborhood. As you might have seen already in some of the previous posts there are a ton of gorgeous old houses. I do love the colors and intricate details on this Victorian house.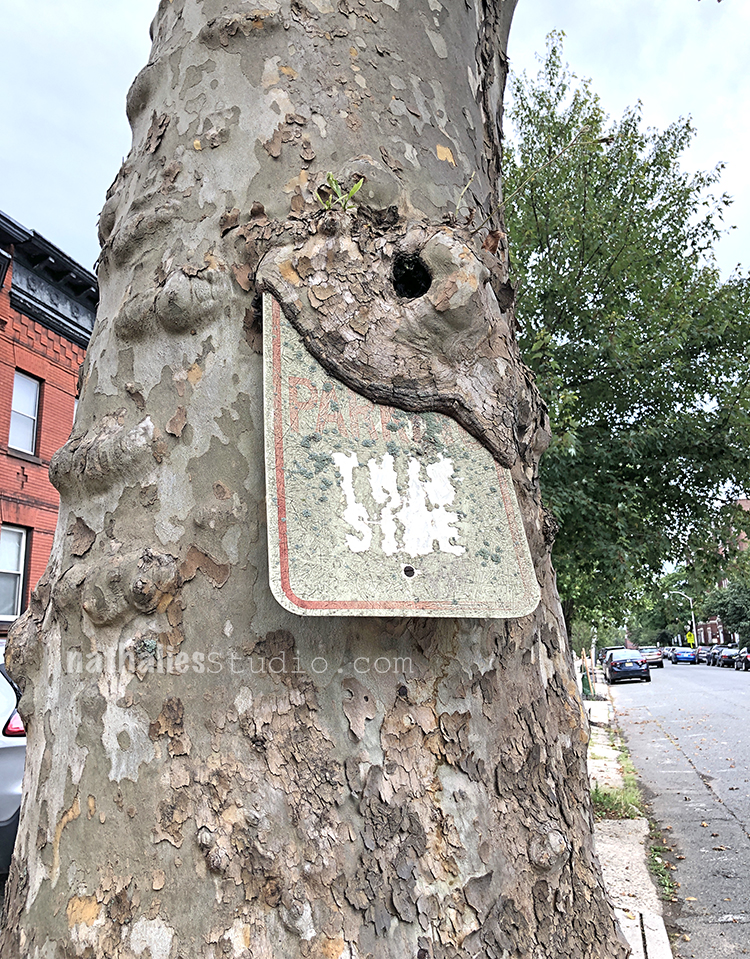 Don't you love when Nature fights back? This parking side has some amazing patina and I do love the colors and texture of the tree as well.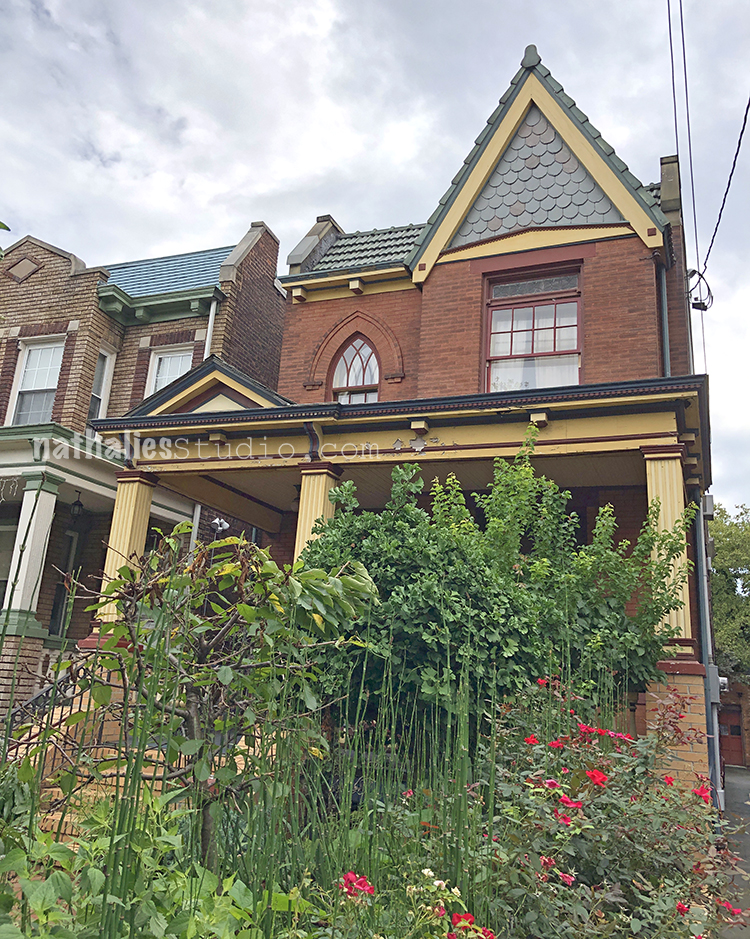 Loving the scallop shingles and lines – these house are so adorable.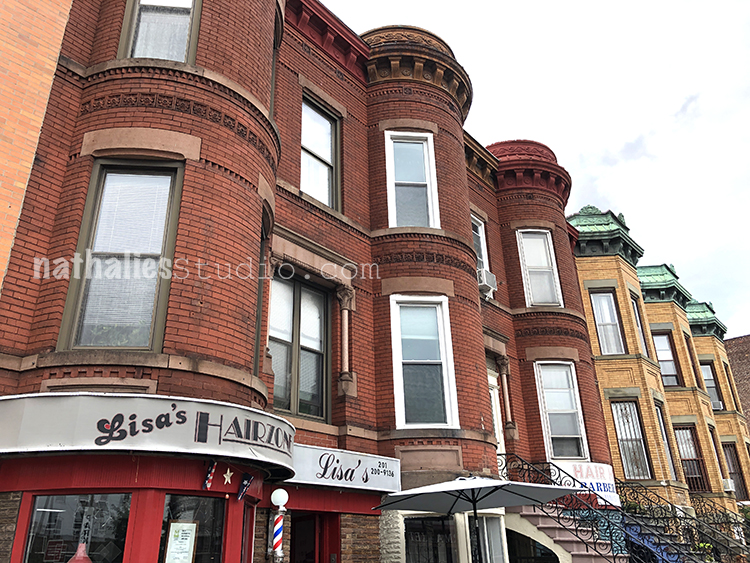 It is so interesting to see how about 3-5 houses are built the same way – probably formerly one lot belonging to one person and then broken up over the years.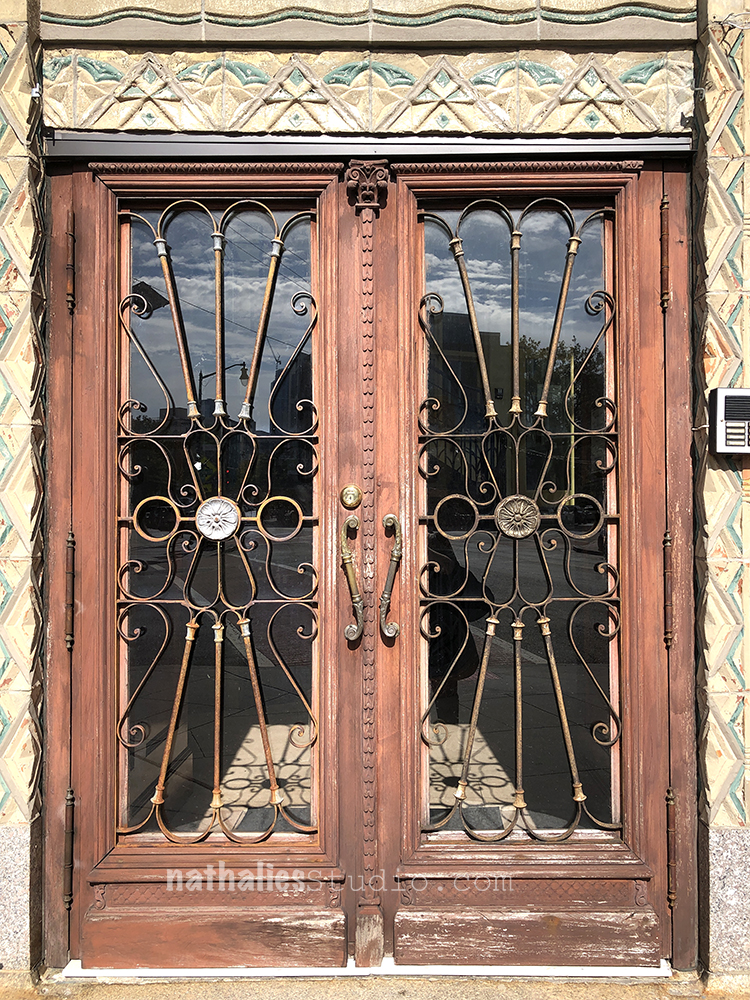 This door is just so awesome- it a gorgeous art-deco house and I don't know why I actually never photographed it- I walk by often.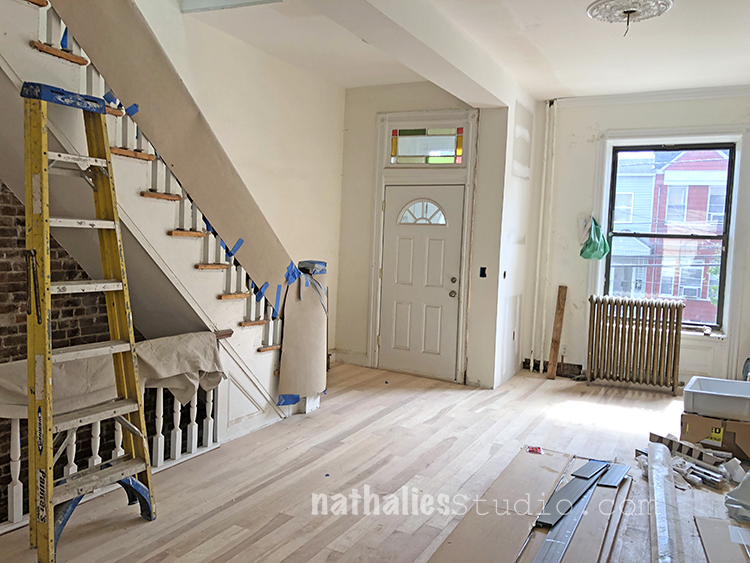 Speaking of new hood- by the time you are reading it- I should be actually moving into my new home- cross fingers- but here is a picture from in between – the wall is gone in our middle section and we a floor :)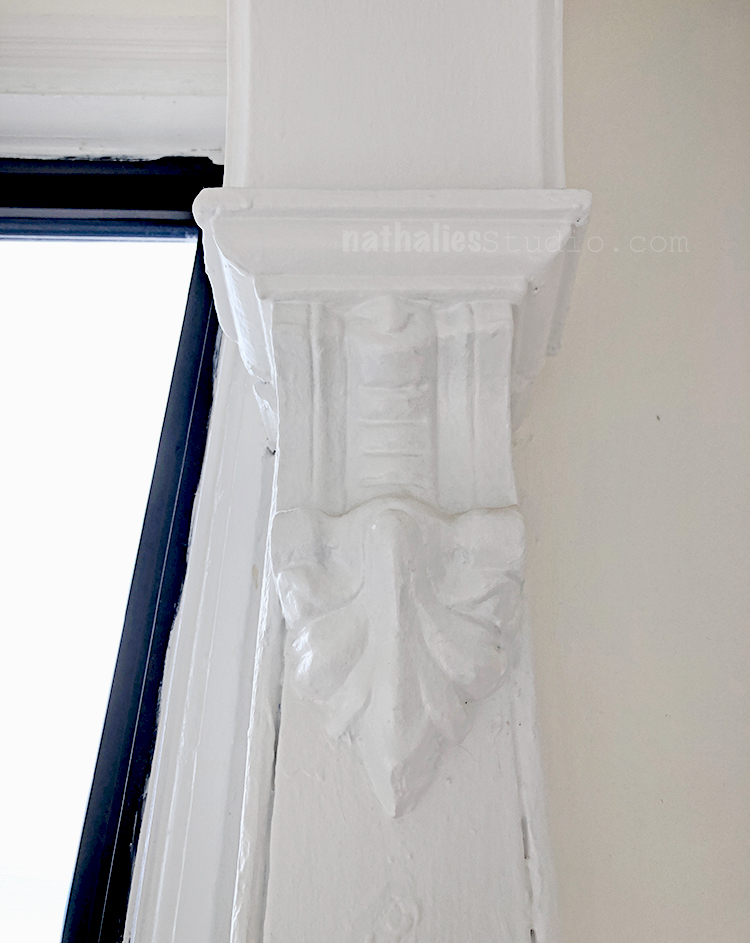 My husband's office has a little formerly bed nook in the room -and I love the details of the molding. It has been painted a million time- maybe some day we strip it -but I am a bit over painting right now LOL- can you blame me?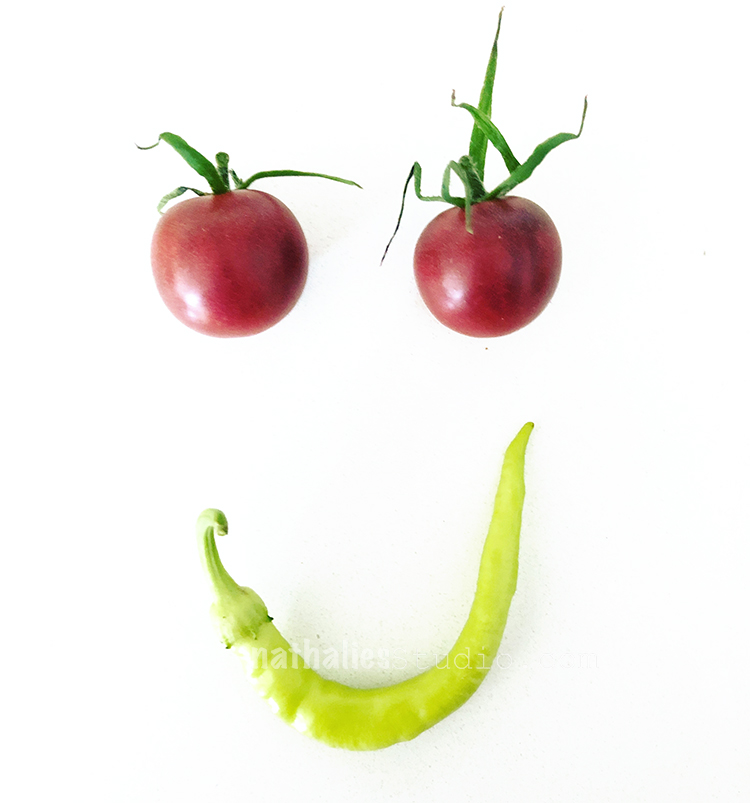 Oh and look at this smiley face- that is how I looked when I harvested my first two tomatoes and one pepper. Stop laughing LOL- this is pretty awesome for this brown-thumb-city-lady :)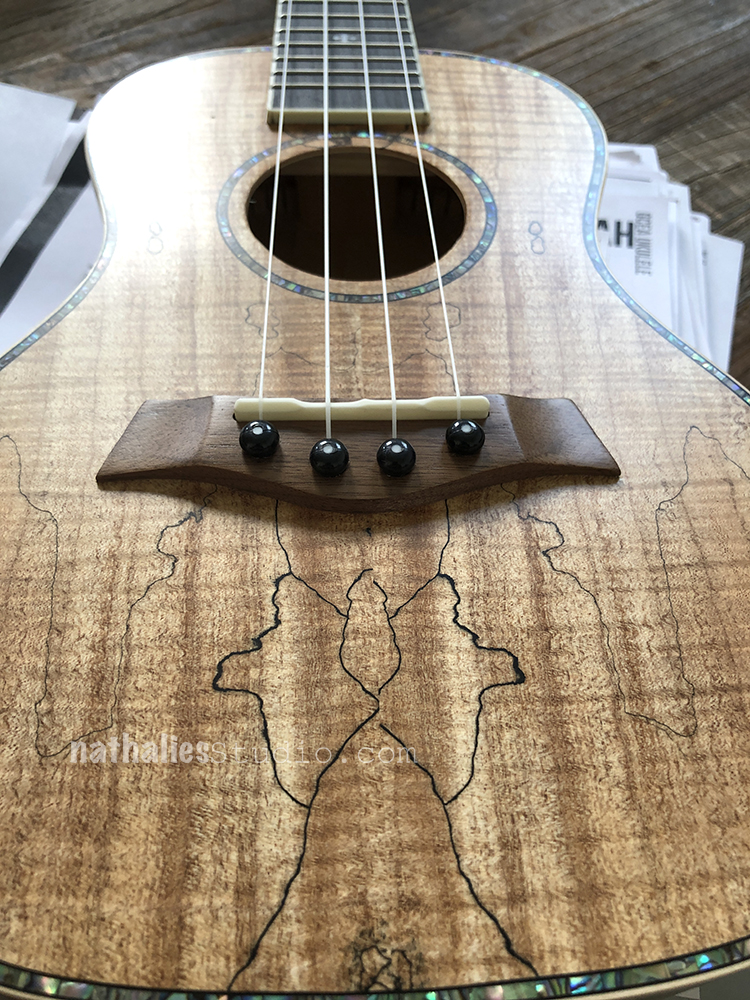 I "needed" a second Ukulele – yes I am obsessed LOL. Isn't this wonderful – spalted maple has these gorgeous black lines -I am in love!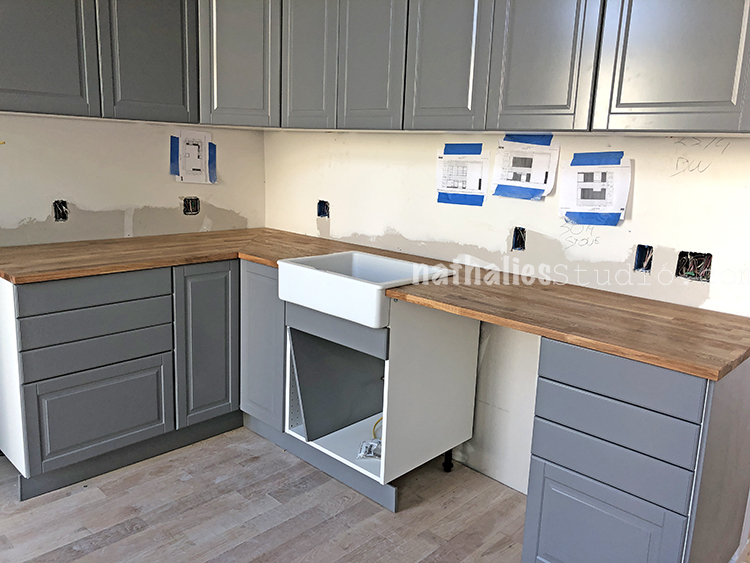 A progress of our new kitchen- again – by the time you read this- this is hopefully a finished kitchen :)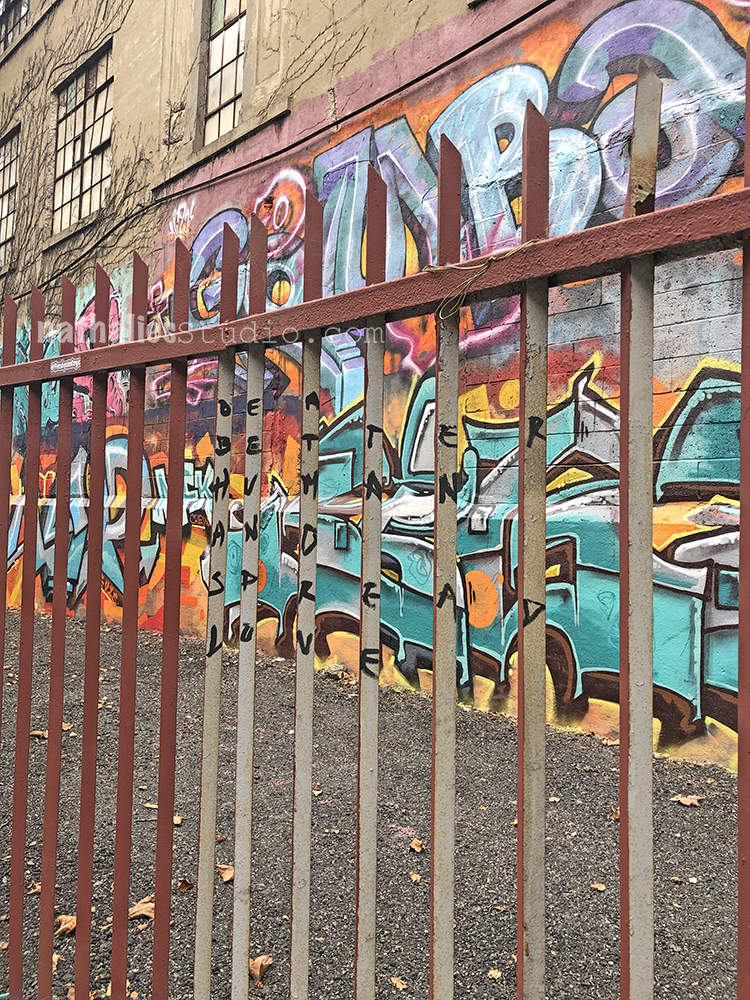 Tons of graffiti every where. I love that the fence says "Be A Better Human And Spread Love"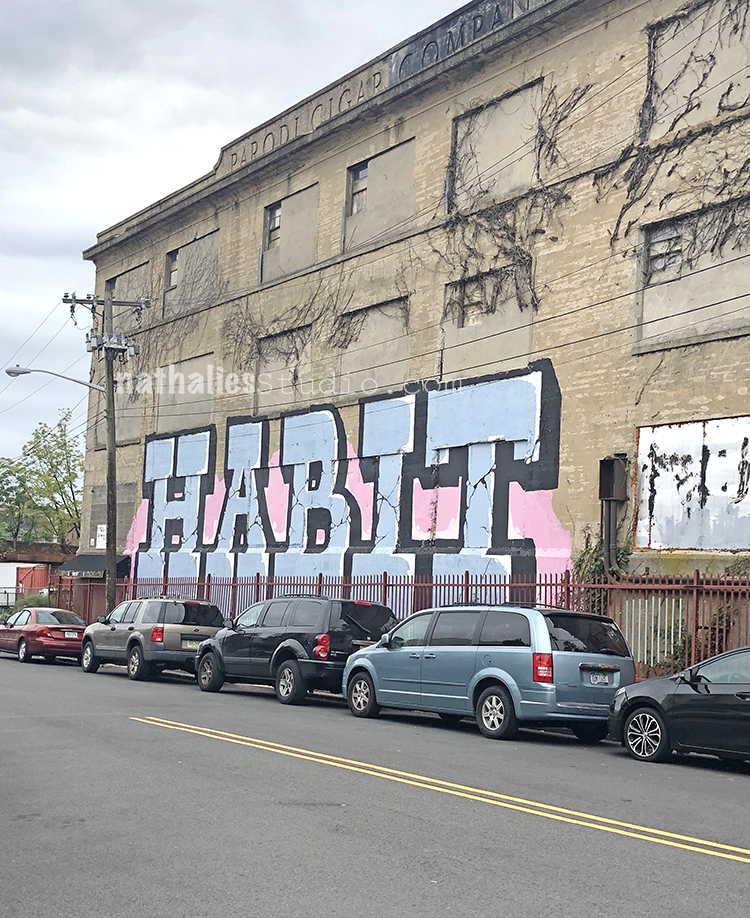 I wonder what will happen to those warehouses in the next couple years .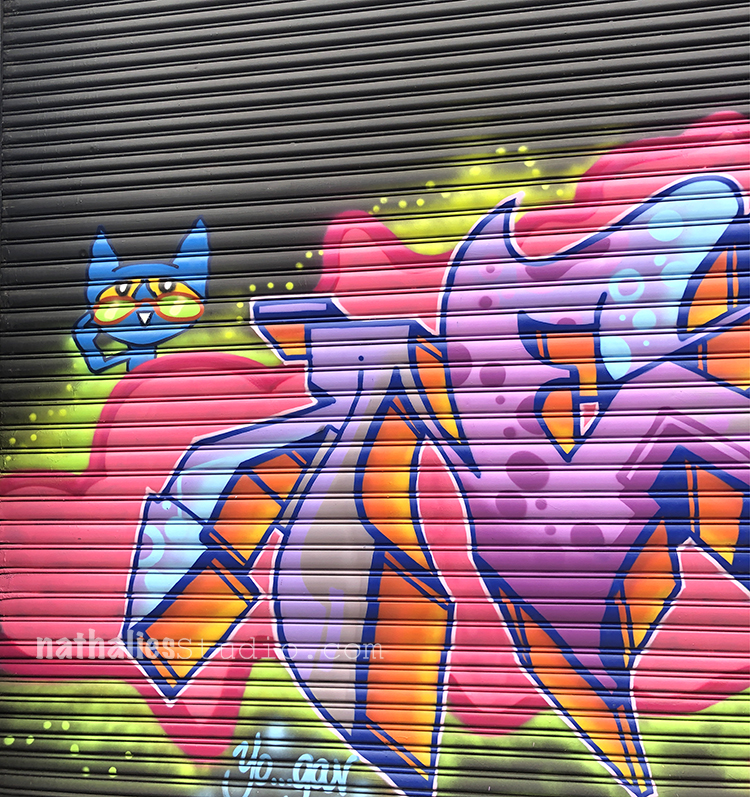 Hi Kitty!!! Loving the font and the colors- I want to be able to do this!
I hope you enjoyed this little excursion into my new hood and cannot wait to see you next month !