DISCLAIMER: This Blog Post contains a picture with a peeing panda – some might think of it as totally inappropriate . If you have a problem with this, you might be better off looking at something else . Don't email me to complain, don't visit my blog anymore because I might post things like this again and for sure shield your precious kids' eyes !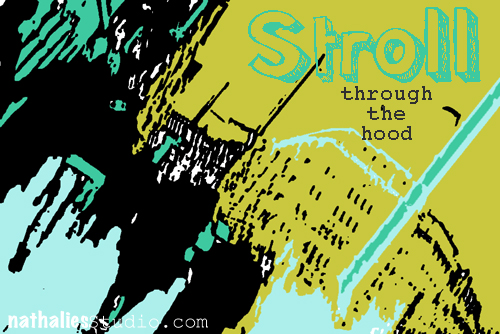 A lot of times I get asked what inspires me. And one of my key answers is always "a stroll through the hood". It might be street art, it might be thoughts or feelings connected with certain sights, it might be stuff I find to buy…in one way or the other you might find the photos, the thoughts, the feelings, the colors or anything from those strolls in my art journal, a mixed media project or a scrapbooking layout.
I would love to show you once a month what inspired me while strolling through my neighborhood. I hope you like the little insights into my daily life where I live . This is also a wonderful way for me to remind myself on the inspiring things in the hood. Maybe you get inspired by those posts and even invite ME to a stroll in YOUR hood – feel free to grab the logo and leave a comment for me on the post and share!
This time I am showing you some pictures of my stroll through my old hood in Germany – Hamburg (as I was there in May) and through the new hood in Jersey City :)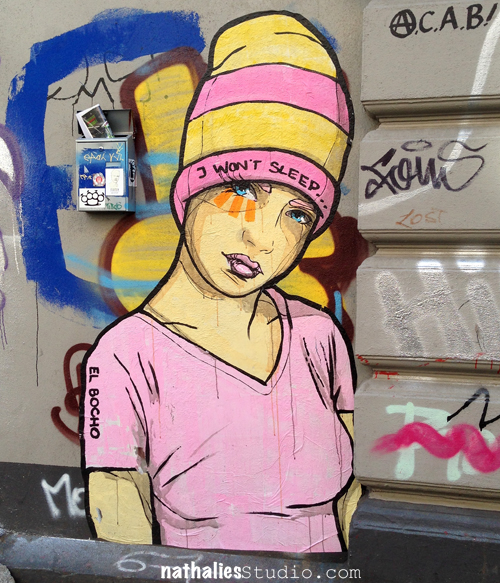 Love this paste up by El Bocho and yes it was so right …because I saw it the morning I came into Hamburg right after the red eye flight…gotta love jet lag…not ;)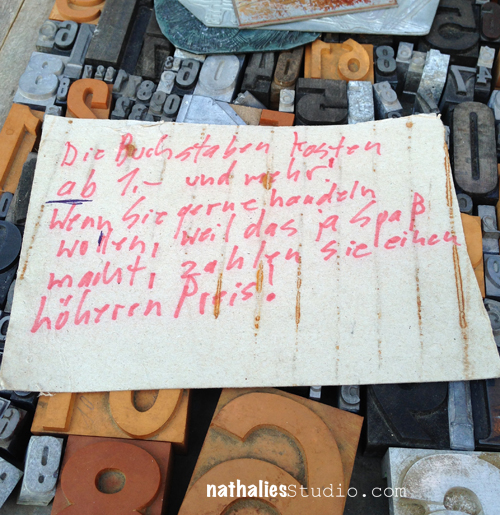 Love this – one of my favorite junk stores with this fun sign reminding me of how much I miss German costumer service …not ;) – Sign reads: "The letters cost 1EUR and up! If you want to bargain because you think that is fun, you pay a higher price!"
If you know the rules you are fine, don't you think? LOL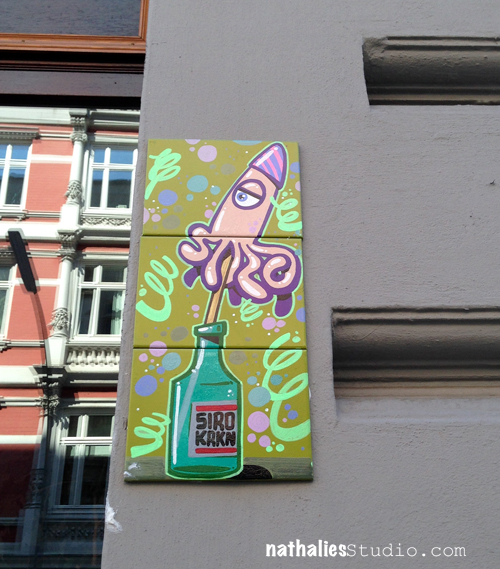 Fun fun fun colors and tile art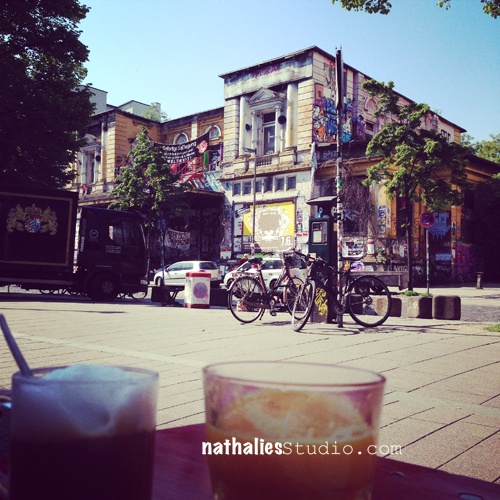 Miss this old squatted theater in the hood…yes, I know some of you might think of it as a terrible eye sore…I love it because this building is it's last domain standing against tearing down wonderful old buildings in this hood and putting up new unaffordable apartment houses or another expensive empty office building.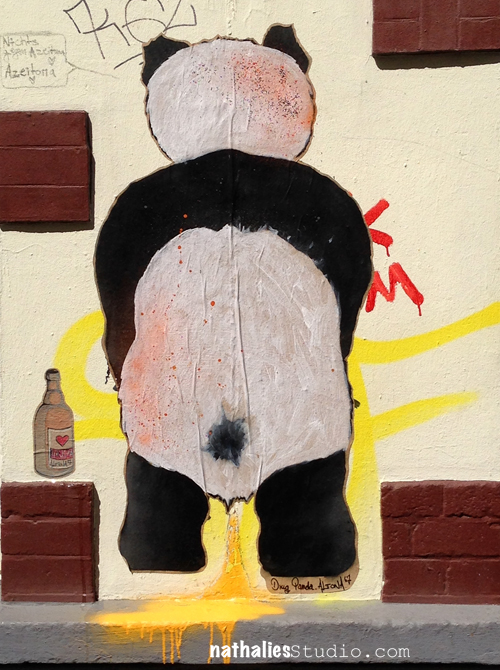 This paste up just made me laugh ….a lot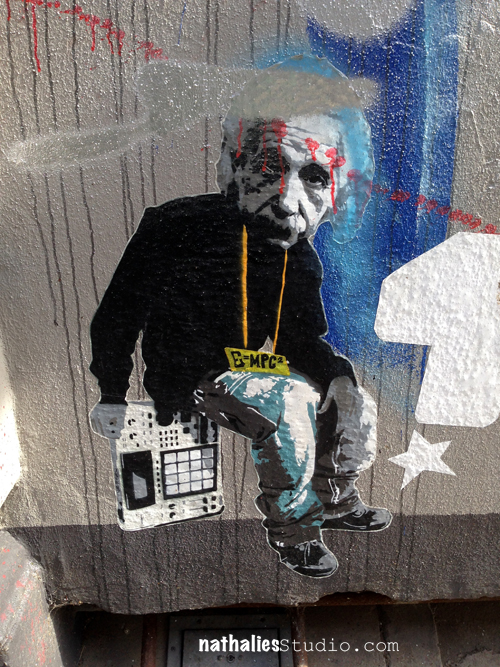 and this
And now back to Jersey City – I love my new neighbor hood – there is so much to discover still: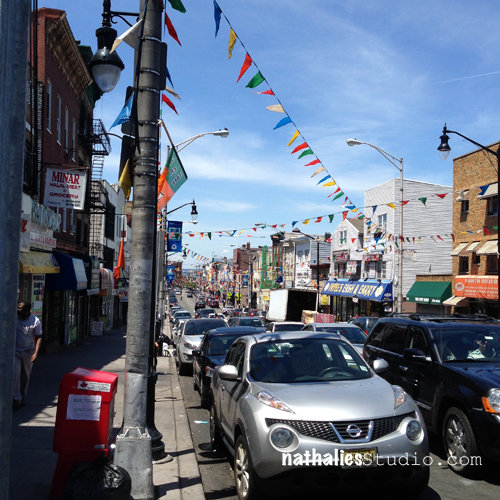 Here is a street in Little India- so colorful and oh the food ….so good!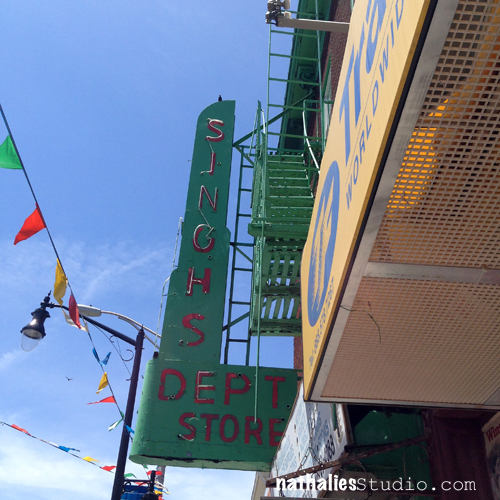 I love this probably 50s sign – and the fire stairs…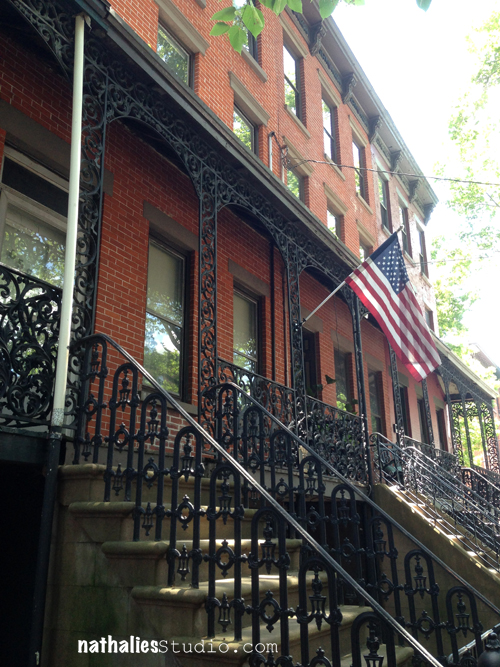 The cast iron around the entrances – so beautiful – I guess it makes sense that this is also referred to as the New Orleans Alley. I met Walt who lives here all his life and is a "bit" older, he told me that the steel workers that lived here a hundred years ago, didn't like this at all because this reminded them of work. I find it so fascinating how these things change with different people – I sure love it but I might think different if you would put computer screens around my entrance or easels !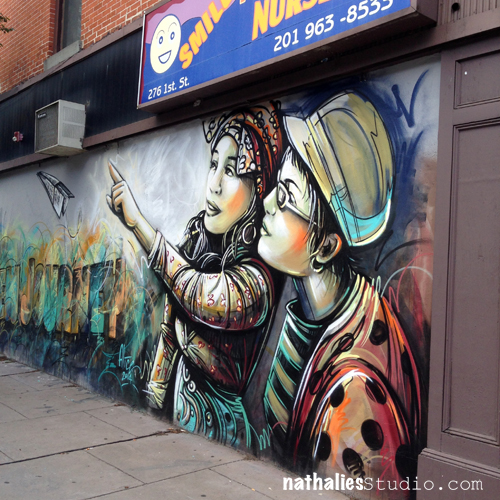 I love this mural by Alice Pasquini  – the colors make me swoon!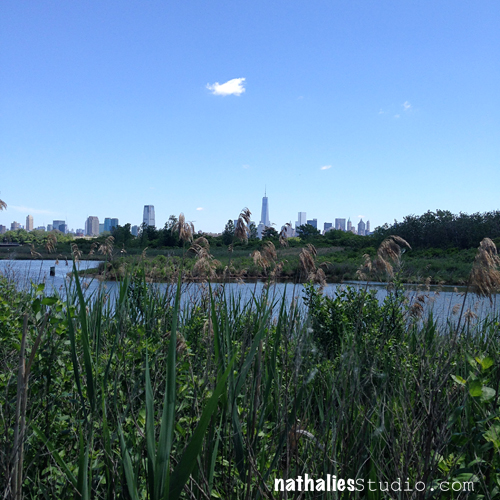 Some pictures of a recent bicycle tour on Liberty State Island. It was beautiful -just a couple minutes and you are out there in some nature and you see the city skylines (Jersey City and New York City) and it is amazing – what a million dollar view…for free :)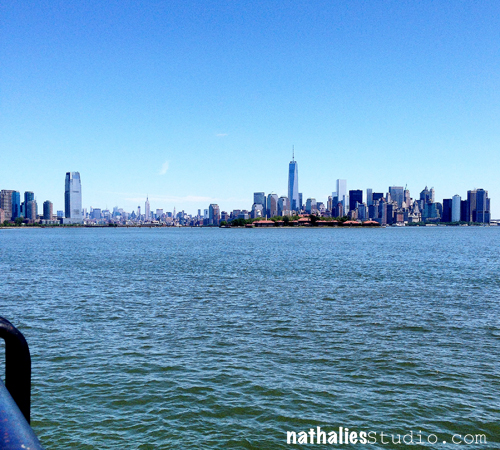 and another one for free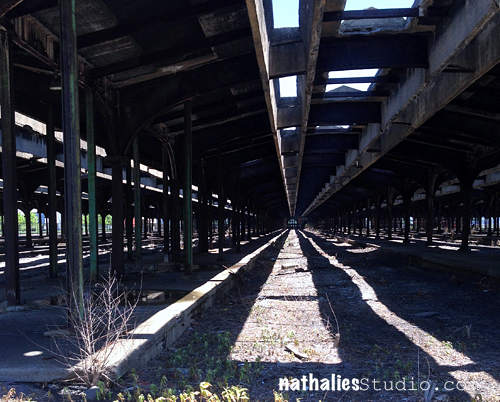 and this…this is the old train station in Liberty State Park. After the immigrants arrived at Ellis Island and went through the whole ordeal of immigration, all the people that would not stay in New York would start their journey to the rest of America from this train station. Which is now falling apart. Sad…such an amazing place, so much history and so many stories behind it! You can almost hear the hustle and bustle.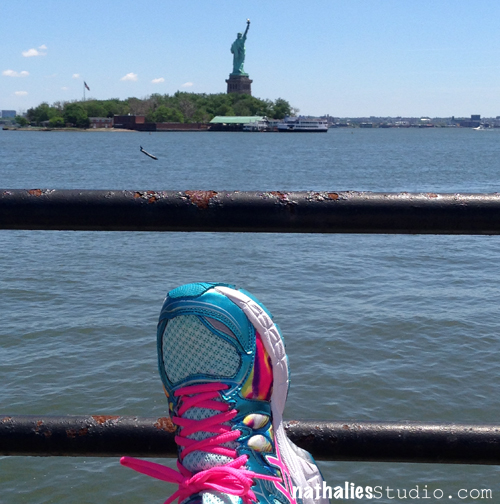 And then there is time for a picnic…with a free view of the Lady and crowded tourist ferries landing at her feed…or mine …or whatever.
I hope you enjoyed this stroll through my old and new hood , you must have liked it…I mean… I showed you a peeing panda, that is pretty impressive, don't you think?  ;)
have a beautiful day!
nat