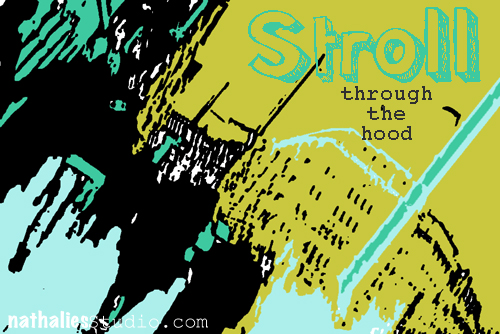 A lot of times I get asked what inspires me. And one of my key answers is always "a stroll through the hood". It might be street art, it might be thoughts or feelings connected with certain sights, it might be stuff I find to buy…in one way or the other you might find the photos, the thoughts, the feelings, the colors or anything from those strolls in my art journal, a mixed media project or a scrapbooking layout.
I would love to show you once a month what inspired me while strolling through my neighborhood. I hope you like the little insights into my daily life where I live (Hamburg, Germany). This is also a wonderful way for me to remind myself on the inspiring things in the hood. Maybe you get inspired by those posts and even invite ME to a stroll in YOUR hood – feel free to grab the logo and leave a comment for me on the post and share!
While walking to the grocery store I caught sight of this awesome graffiti car- how fun!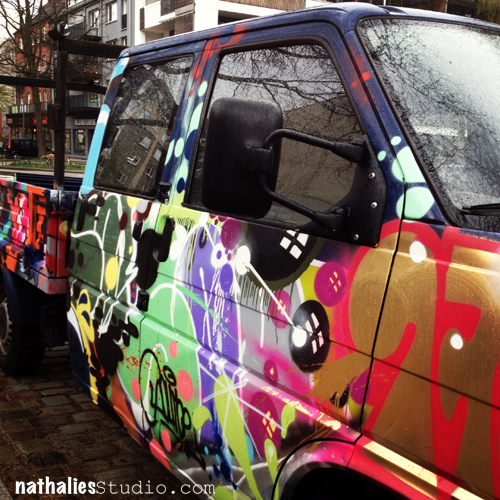 This house is getting torn down right now. Very sad- I always loved this house. I used to live for many years right next to it.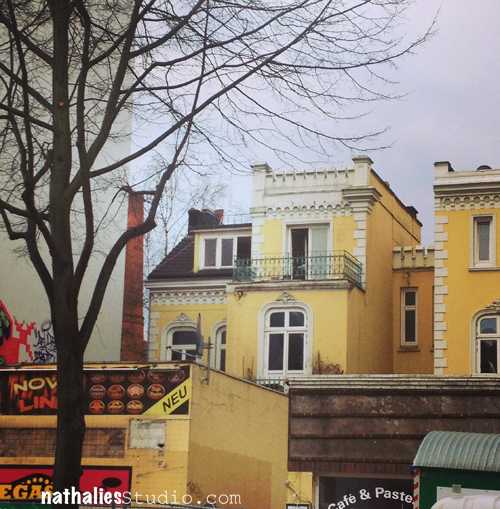 my subway stop…love the old water tower. I saw this when I came home from a trip in the train, passing fast by – made me happy to be home soon.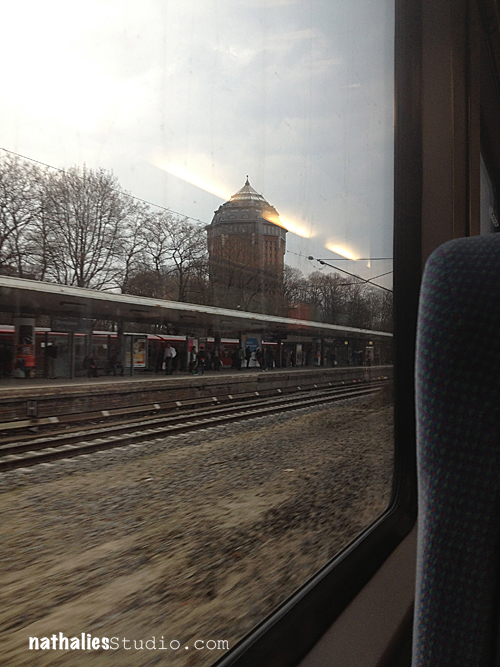 Saturday Flea Market – love strolling there after grocery shopping – It is always inspiring and you find lot's of stuff…like a letterpress cabinet ;)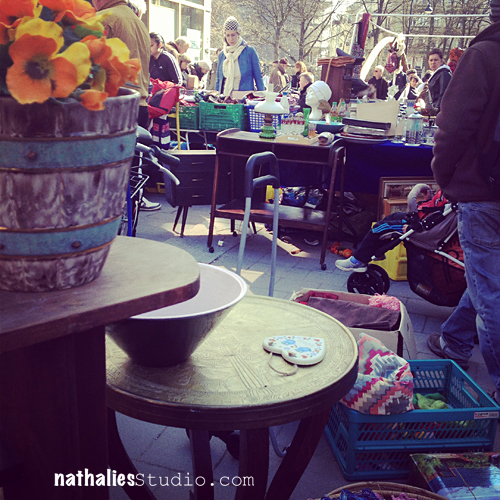 This made my friend Sandra and me laugh forever, we nearly wet our pants. Taken in clothing store here -in the changing area. On the right it says "Please do not hang anything on the lightbulbs, thanks".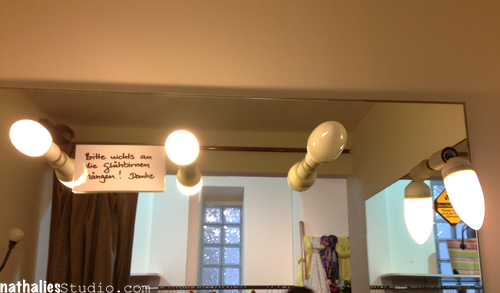 I recognized the bird from a different place when I posted some street art photos from the hood a couple of weeks ago.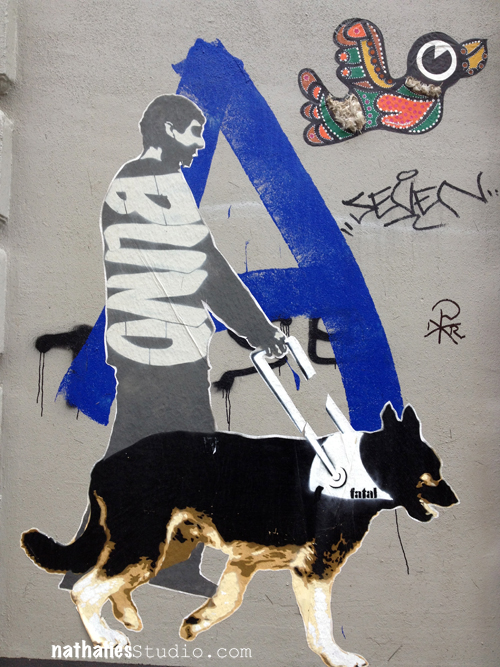 Taken in the park around the corner. It is called "Planten un Bloomen" – which is the name in a regional language called Plattdeutsch (a kind of Low German not often spoken anymore – if someone here once in a while really starts talking in Plattdeutsch- I understand ZERO). English and Plattdeutsch have a lot of similarities since they come from the same language origin. So you can probably get the sense of the name "Planten un Bloomen" :)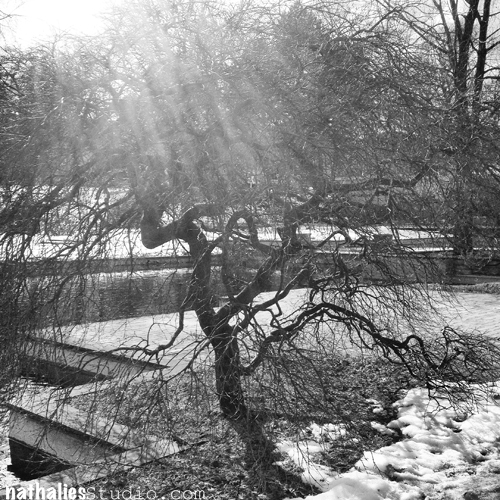 Wonderful treasure store …unbelievable what you can find there! I got some really cool old stamps there.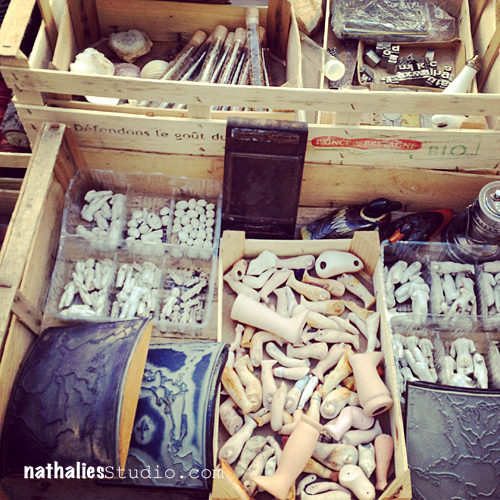 Since we are not getting too much sun here …as soon as the sun is out and even if it is freezing cold- everyone sits outside for lunch or for coffee, to watch what is going on outside …in the hood.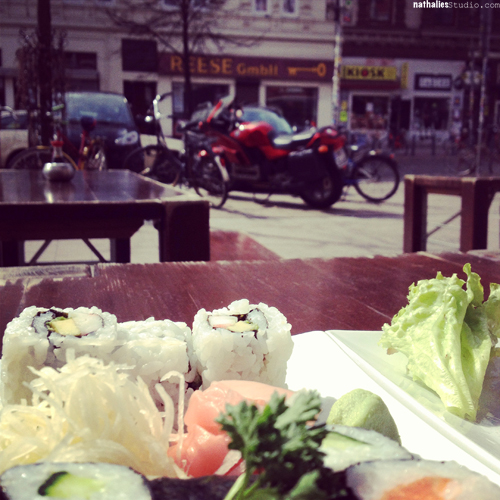 Hope you liked it- see you next month in the hood ;)
hugs
Nat
Related articles