Strolls through my hood usually get me out of my studio, they help me get unstuck and often I get inspired by what I see and get new ideas to create something. It is part of my philosophy about Artful Adventures in Mixed Media – which is the subject of my book. But …there is not much strolling through the hood lately due to the Lock down and so I thought …I take you on a stroll through the house :)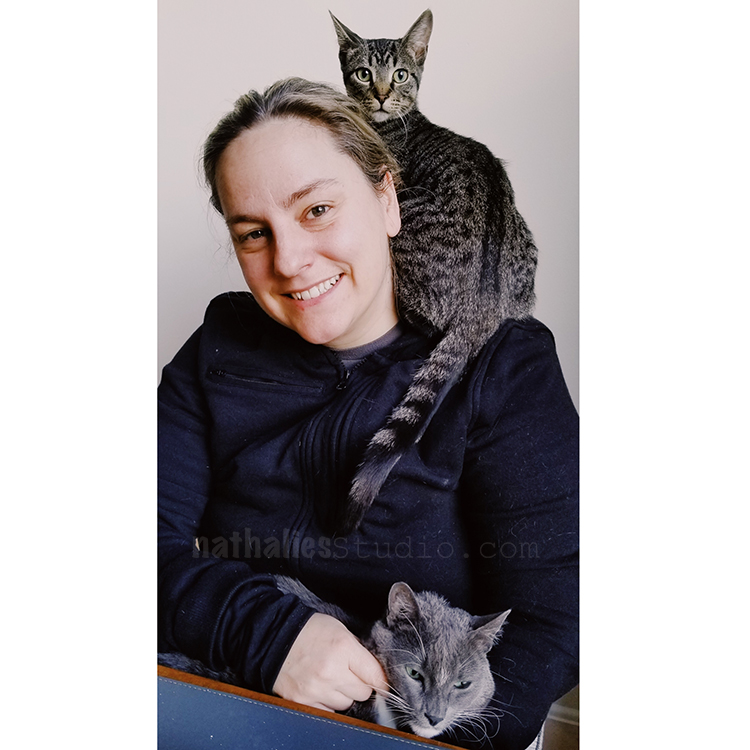 This is what happens a lot of times in the morning – as soon as we are done with breakfast the cats climb on me ..I am not sure why and what this means …maybe they just see me as a living cat climbing tree.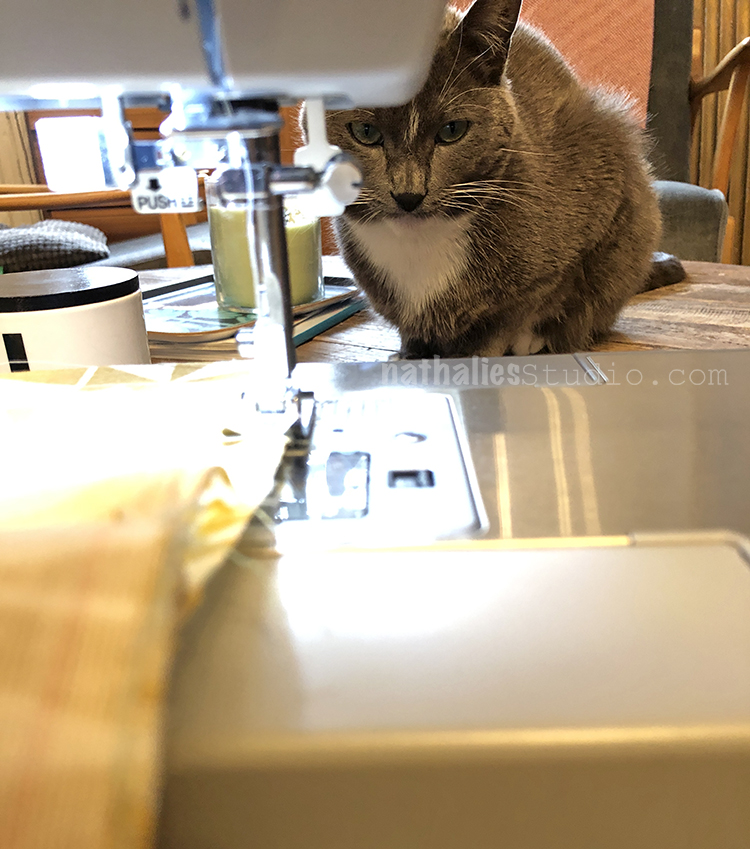 This is Bobby Pretzel supervising the masks I sewed for us, family and neighbors. I think he did a good job.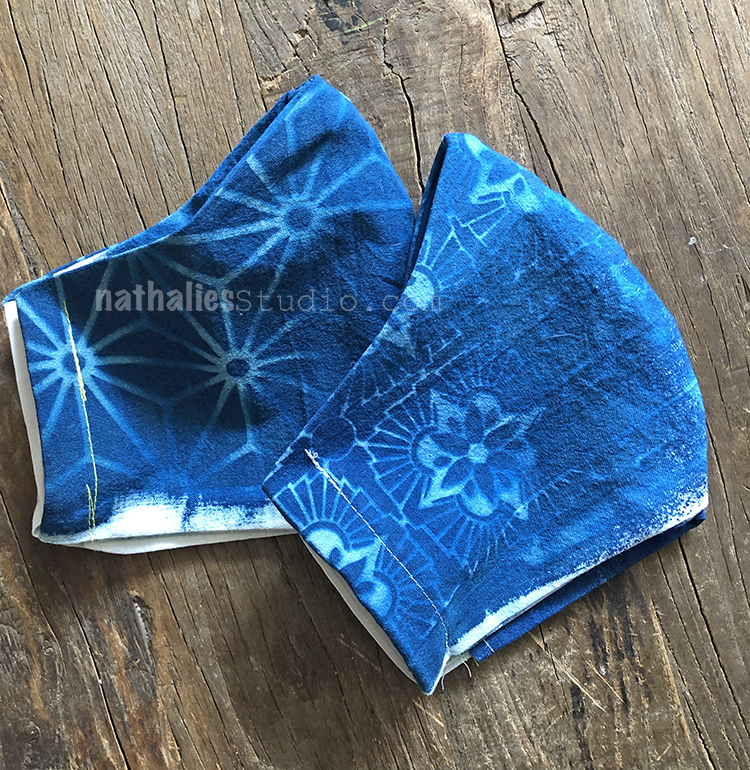 Here are some that I made with the fabric I sun printed a while ago with my stencils.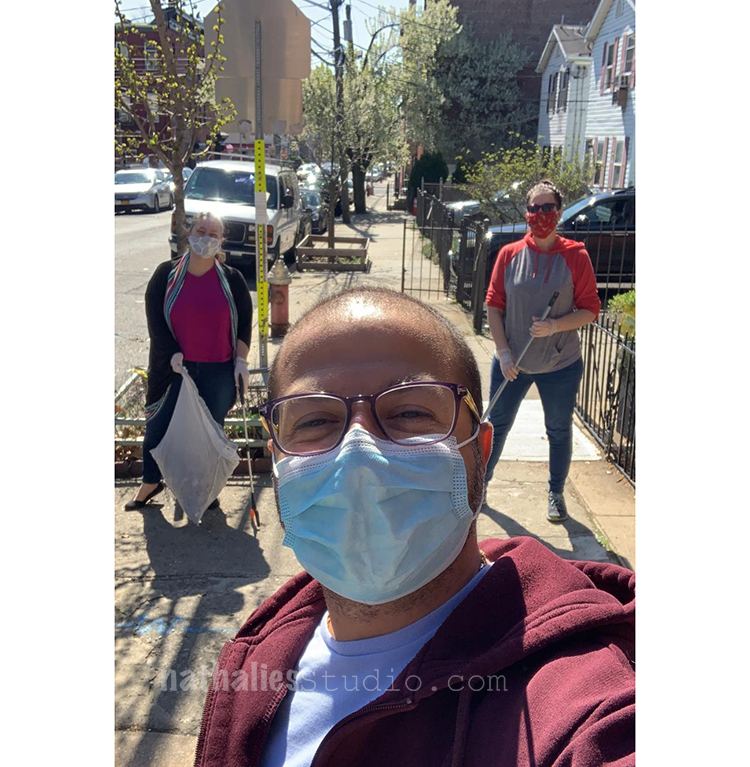 And here are some of our neighbors, cleaning up the street – because it has been a while since street cleaning occurred, and some assholes think it is cool to just litter the streets with their rubber gloves…and yes I said assholes…there is no nicer word- sorry.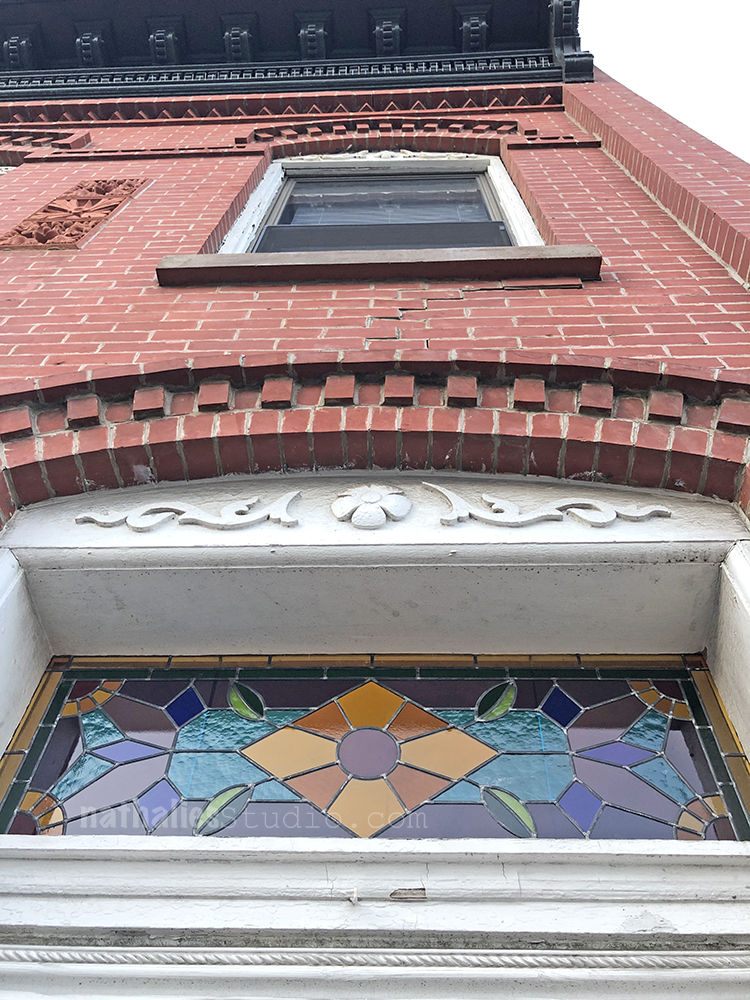 I wanted to show our new stained glass window too – I am sooo in love. We had it made by a local artist Keith, aka TF Dutchman– he makes amazing contemporary artwork with stained glass and a while ago he came and checked out our fireplaces and the other stained glass window we have to come up with this design for us.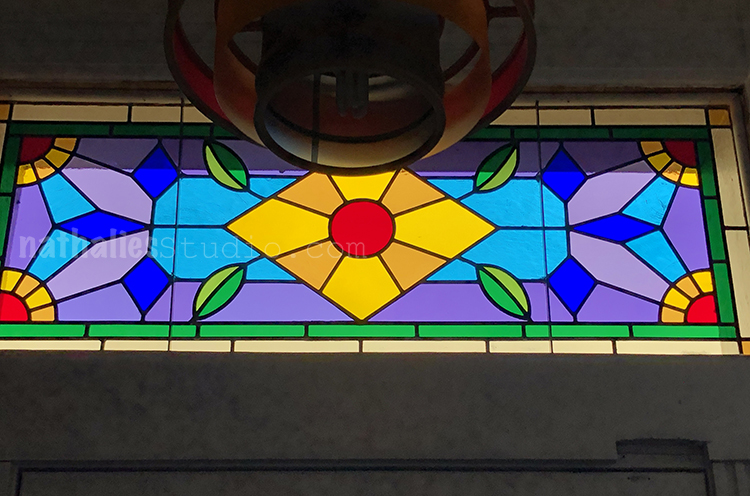 The window makes me just so happy and the colors and light through it are different at any time of the day- it is the best thing :)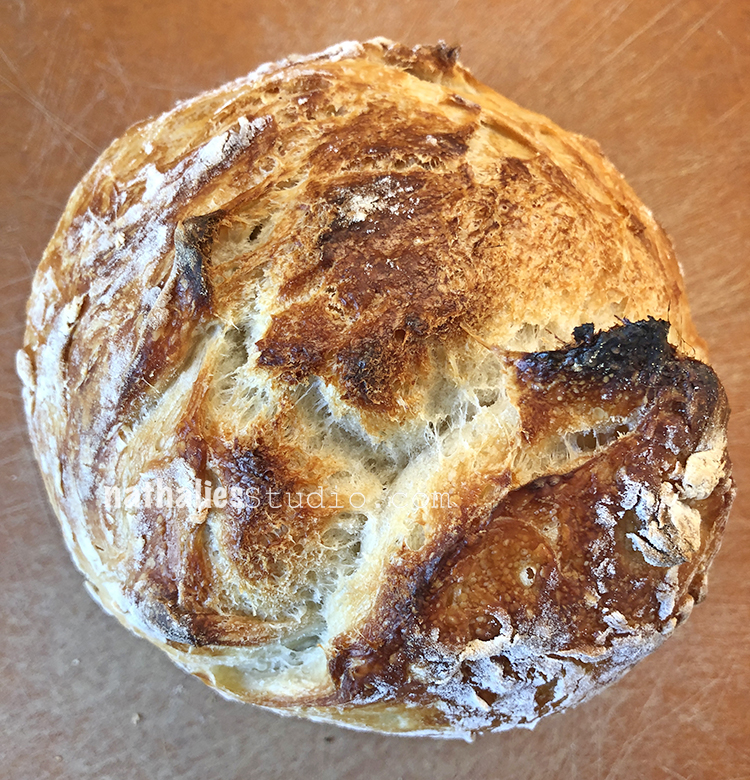 Like many people I have been baking more and more bread. Well …I am a German and I do love bread for breakfast-and since our artisanal bakery closed I knew I needed to get into this because that is also one of the things I miss a ton from Germany. This is still a no-knead bread as we were lucky enough to have yeast at home- but now I am out of flour and there is no flour …we shall see when my order online is ever going to arrive. Weird times my friends, weird times.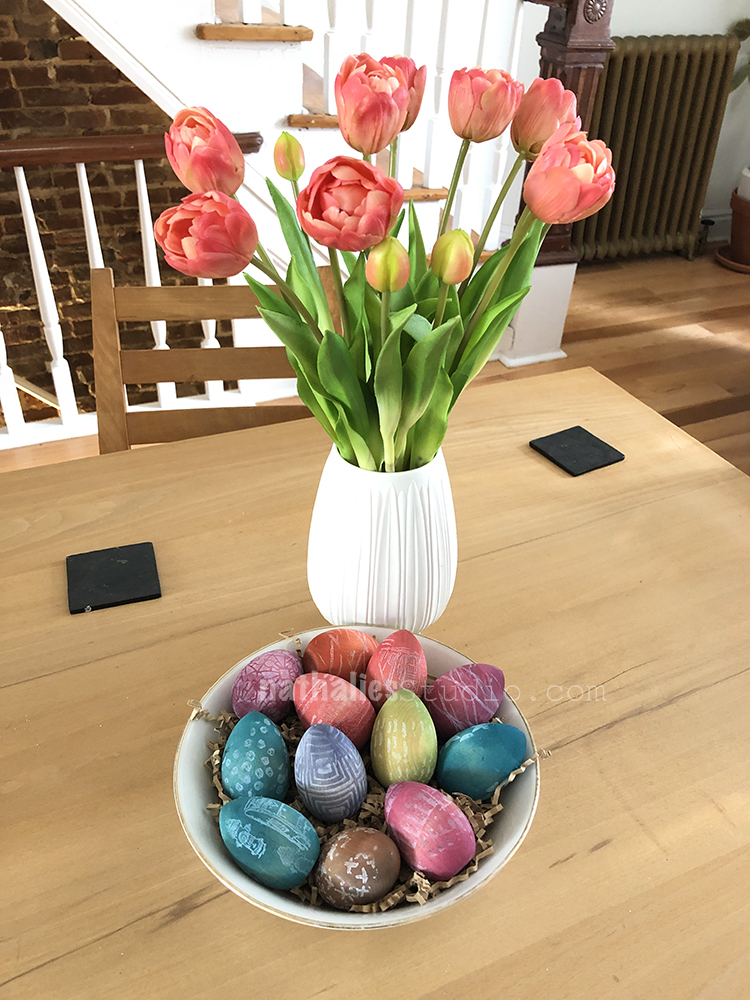 Easter was a bit sad without the usual family gatherings- but I put out some decoration – to make me feel happy. The tulips are fake …there are not tulips to get this year -but these are from my friend Birgit Koopsen in the Netherlands, and she brought them with her a while ago. They fake people out all the time thinking these are real LOL. The eggs are wood – aka also fake to make sure the cats are not destroying them…you see…lots of fake things going on this time hahahah.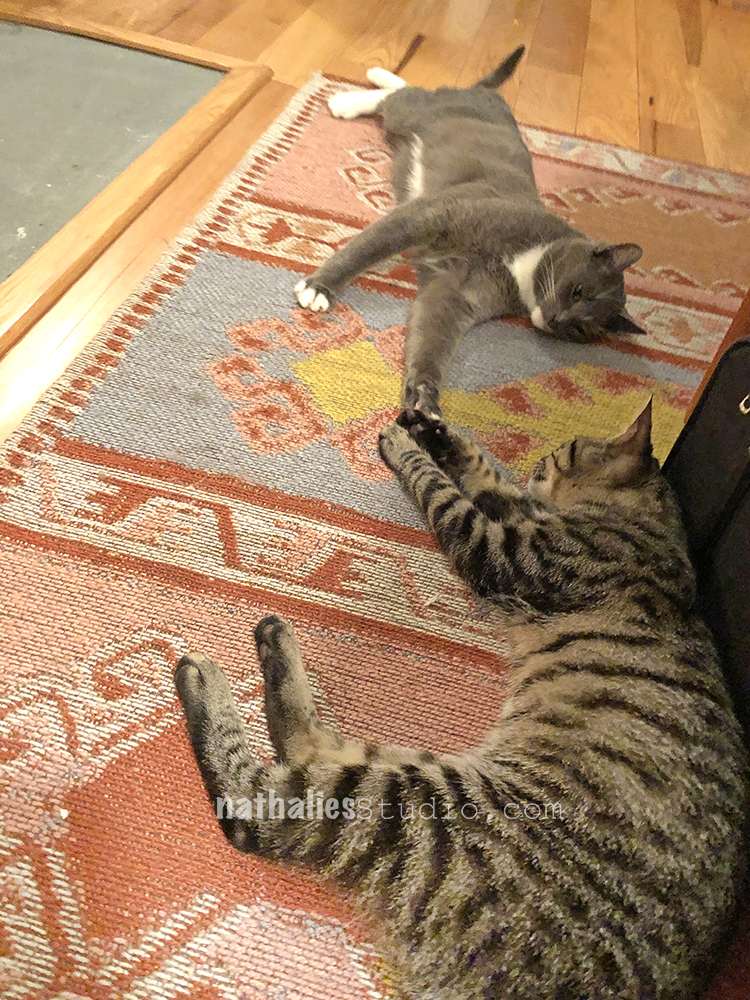 Here are Bobby Pretzel and Mingus not really social distancing – LOL- They are bringing us so much joy!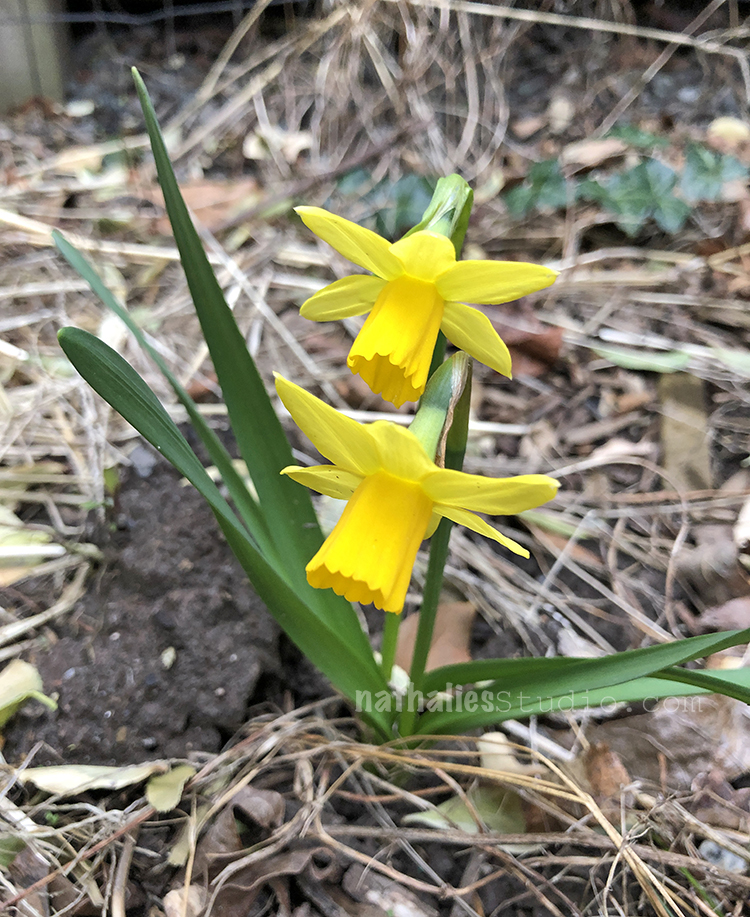 I am so happy for our garden and I cannot wait for more flowers to show up and warmer weather to finally sit outside with a cup of coffee and breathe some fresh air.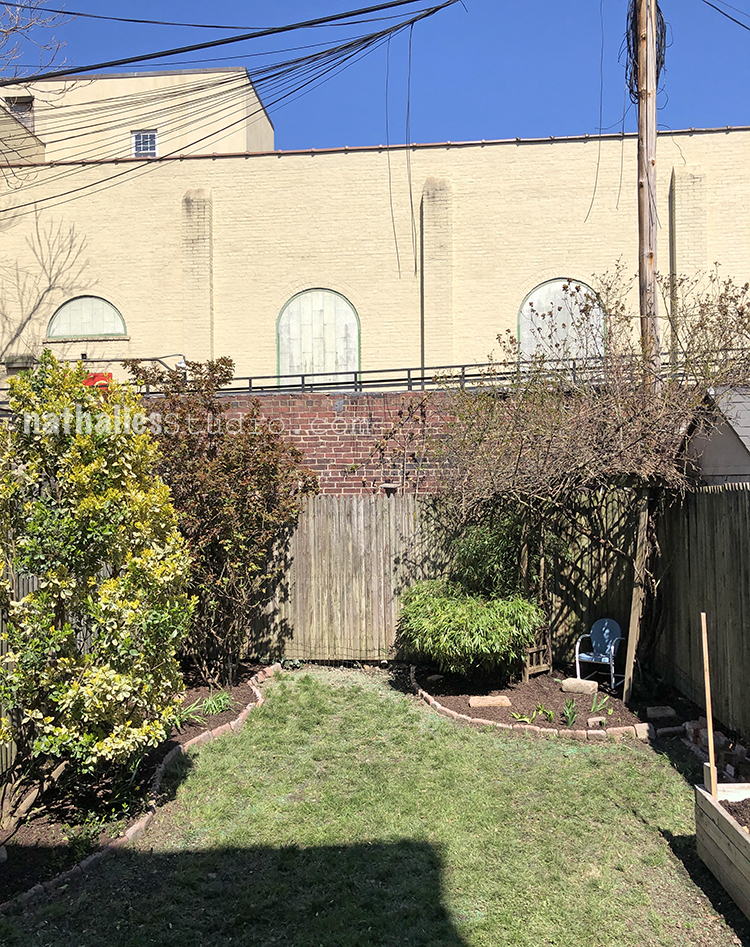 We have been sitting outside some evenings after work with a lots of layers of jackets to just feel the air and listen to the birds. Every day there is a beautiful cardinal visiting- I assume he was there before but it is the first time I noticed him as a regular visitor. It is a beautiful sight and like a gift. You notice a lot of things to be grateful for that you usually take for granted in a time like that. That is a good thing. 
I hope you enjoyed this little stroll though the house and I hope you all are safe and sound. Until next month!