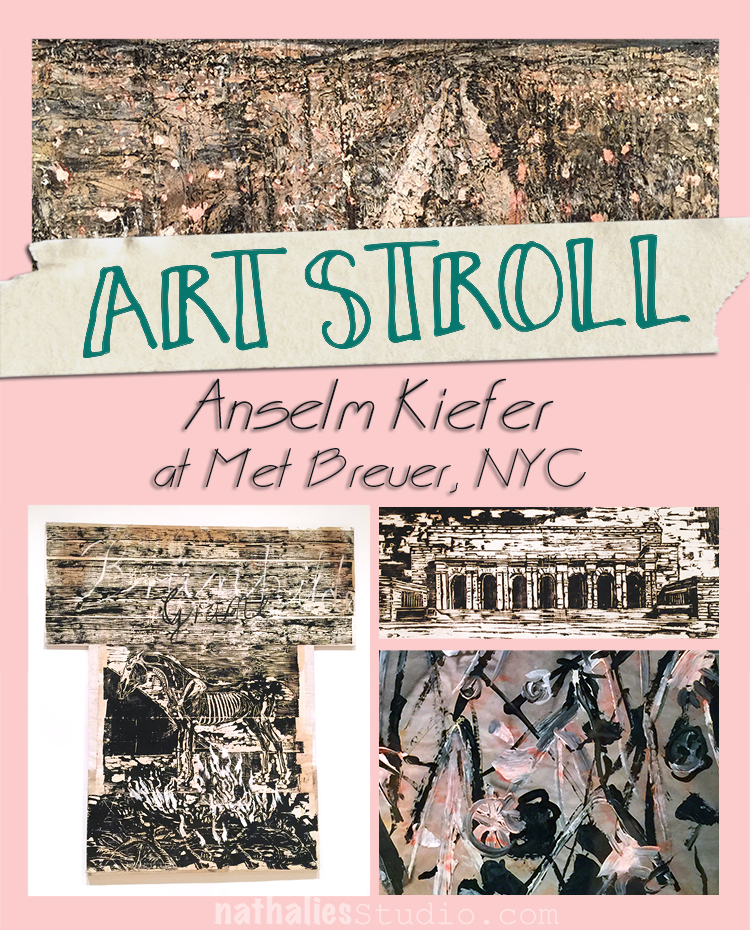 While at the Met Breuer I also strolled through the small Anselm Kiefer exhibition because as some of you might know I admire his work so much, the themes, the materials …. Some of the pieces I had just recently seen on an Art Stroll at the Gagosian Gallery , so I am not posting those again, but there were many other pieces that I loved to study.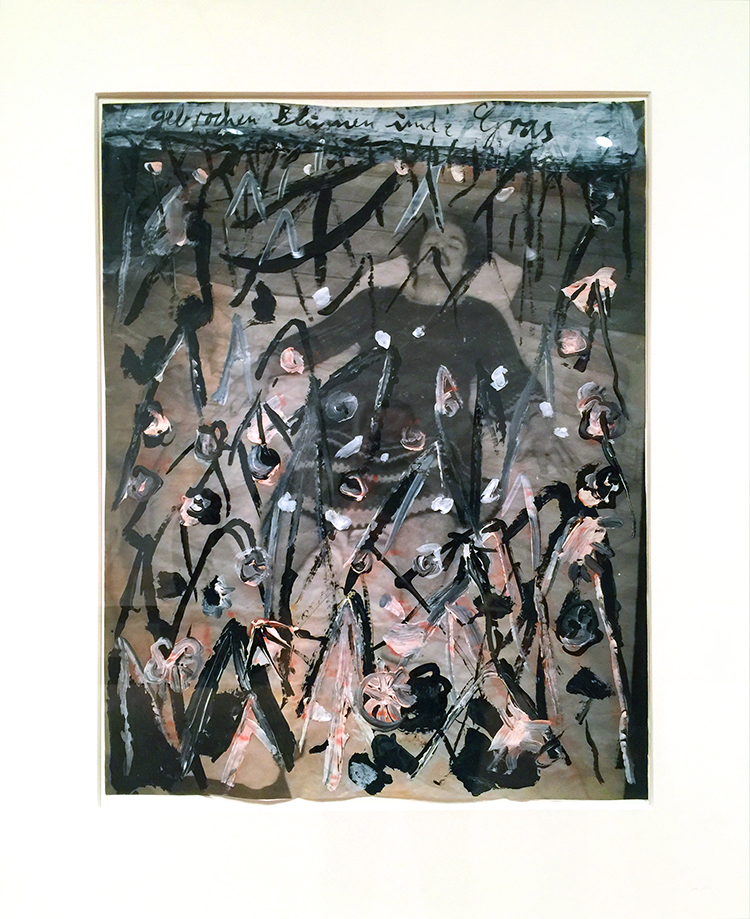 Broken Flowers and Grass, 1980 – Gouache, acrylic, watercolor and shellac on photograph.
During the 80s Kiefer began reusing earlier self-portraits to create new works. Dressed in a crocheted gown, the artist presented himself as if asleep , but the broken flowers and grass cover his body as if he were dead and buried, the ultimate state of transformation.
The mixture of the photo and the crude painting on top fascinates me.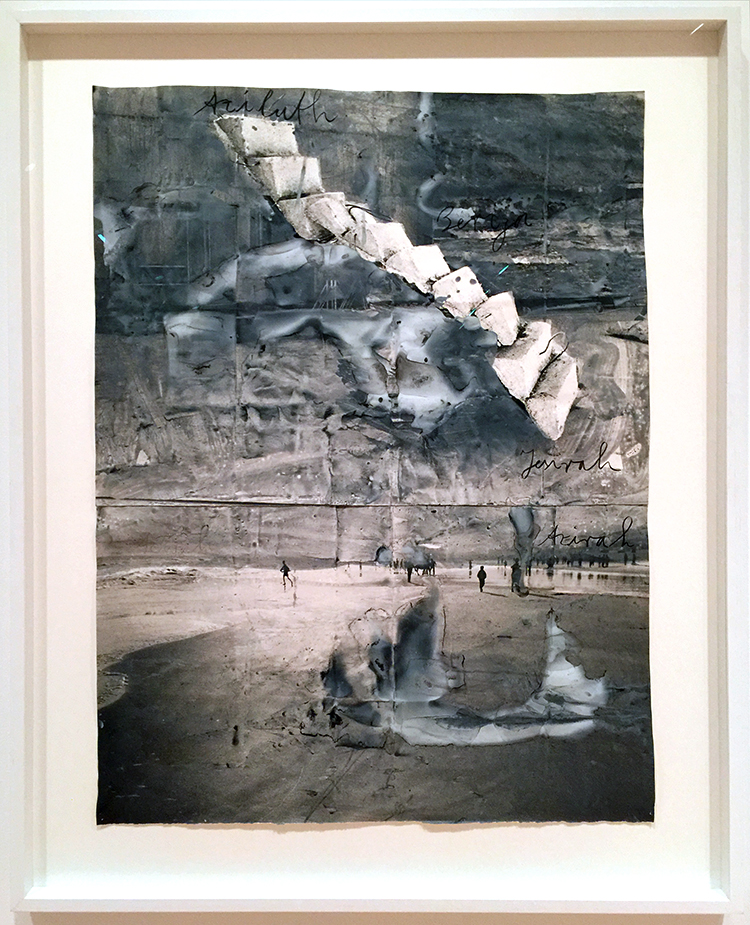 Aziluth, 2004 – painted photograph and collage on paper
Stunning- and guess how much I wanted to touch this piece. I just love the interplay of photo, collage and painting!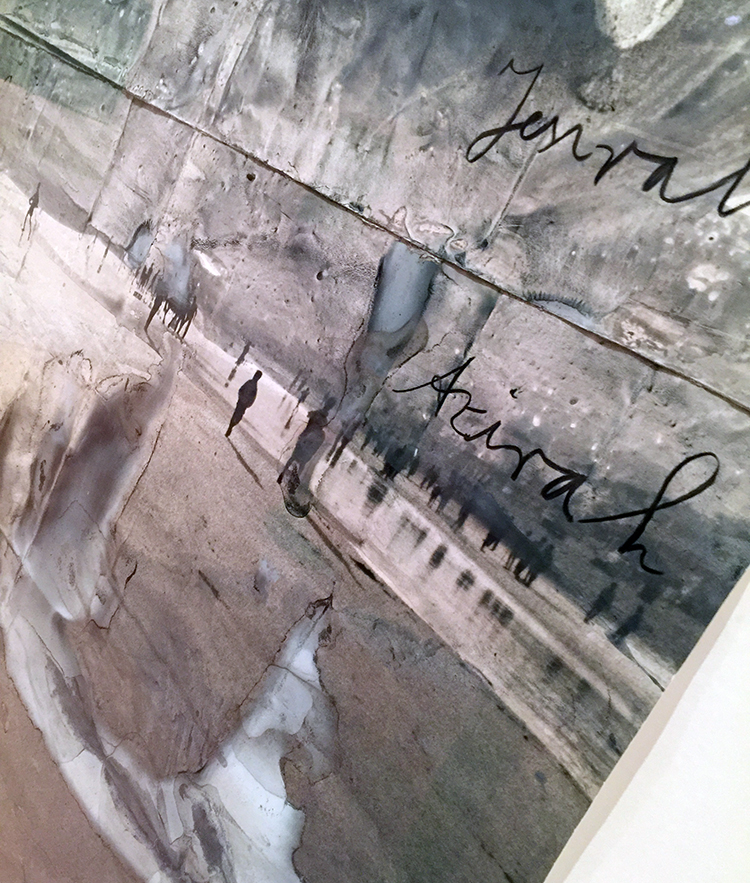 No touching of the one below: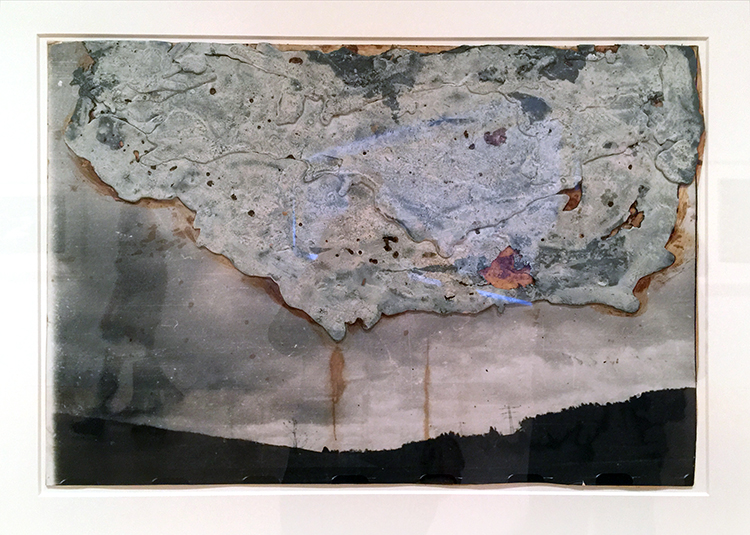 Heavy Cloud, 1985 – Lead and shellac on photograph, mounted on cardboard
Kiefer has often used lead to represent something usually thought to be weightless. Here the title is a pun on "heavy Water" a synonym for radiation in nuclear reactors. Kiefer has pointed out that even though lead is used to "seal radiation" his Heavy Clout has "a radiation leak" symbolized by the yellow shellac streaks seeping form the bottom of the cloud in the direction of the bleak landscape.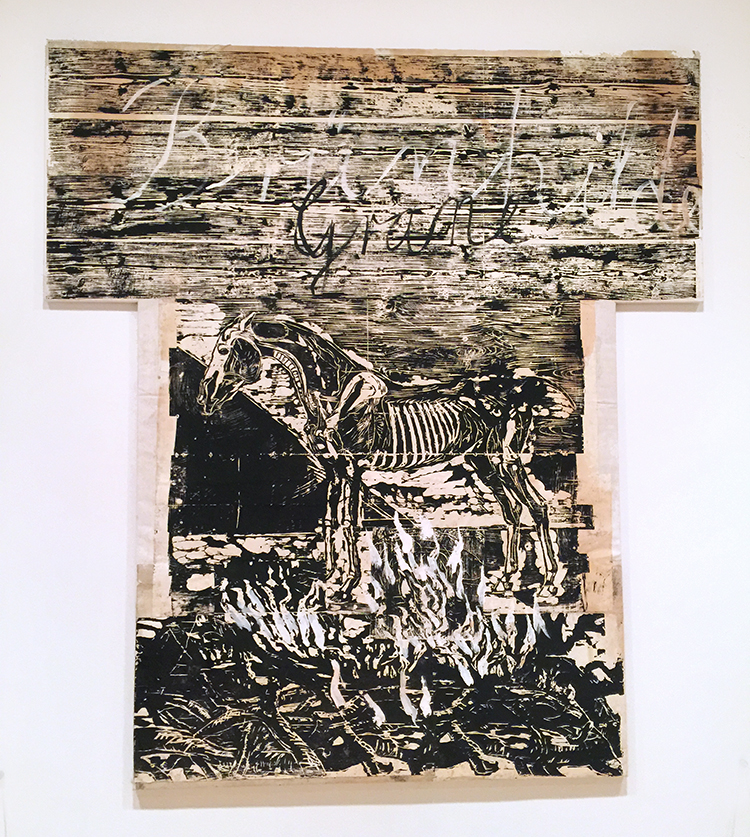 Brünnhilde/Grane 1982/93 – Woodcut and acrylic on cut and pasted papers, mounted on canvas
Woodcut is a traditional medium in German art. Kiefer began to experiment with woodblock printing in the early 1970s and returned to it in the late 70s focusing on subjects related to German history and myth. Fo all theGermanic tradition evoked in his turn to the woodcut, his practice was nontraditional in his choice of a larger format and a visibly seamed composition. One of the artist favorite themes at this time was Grane, the sacred steed ridden by Brünnhilde, when she sacrificed herself on Siegfried's funeral pyre at the close of Wagner's opera Götterdämmerung.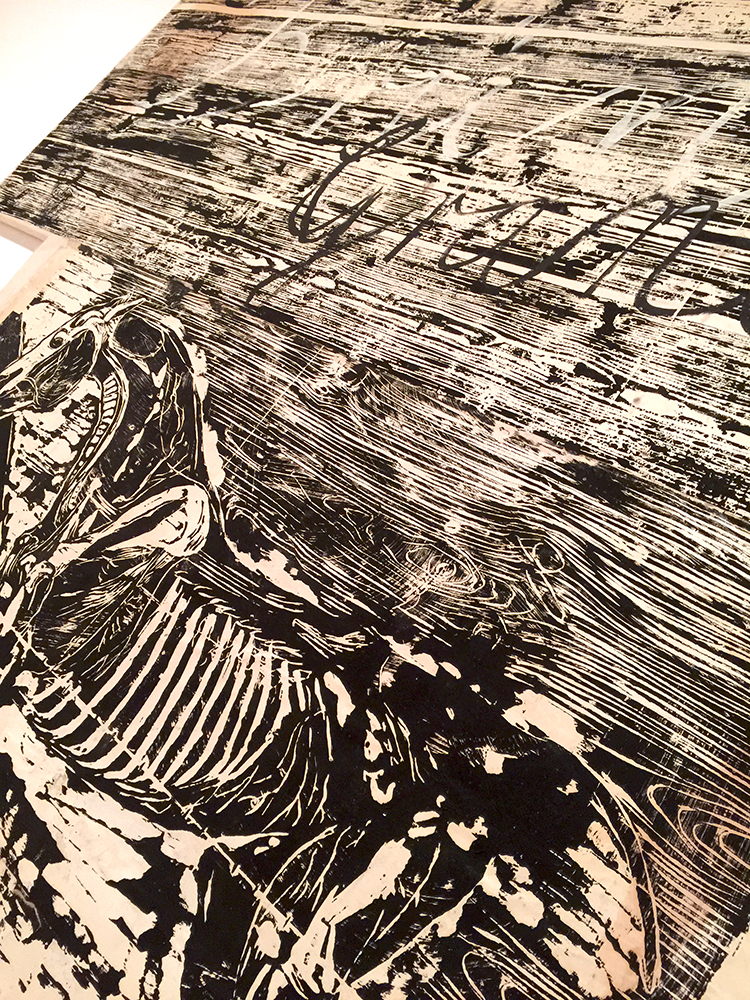 The texture, the details, and then the size- just amazing!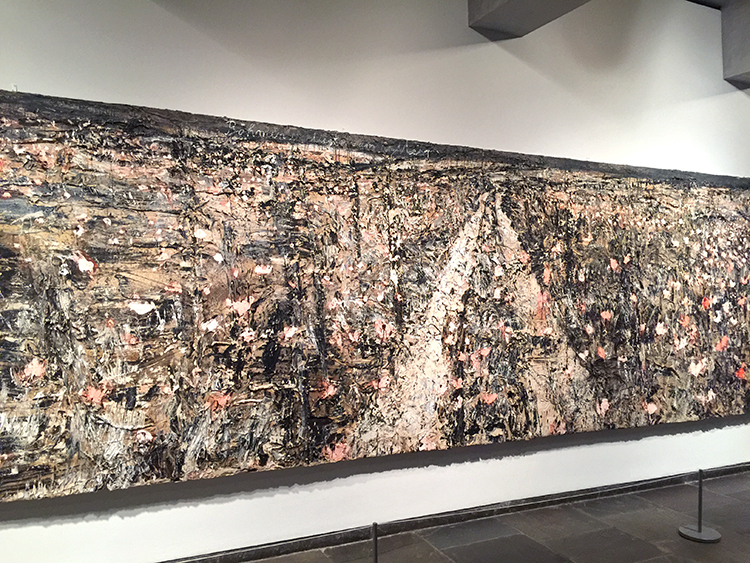 His gigantic paintings are just breath taking- the texture – omg – I could sit in front of this forever. Unfortunately the hallway as the entrance to the exhibition where this was hung was so narrow that it was hard to take the painting in in total. Plus the museum was super crowded …even if not as crowded as in other galleries of the Met Breuer.
It was a very inspiring Art Stroll that let me think about more and different ways to integrate photos, collage and painting …printing …texture …all of it in my work. Hope you enjoyed the stroll as well :)