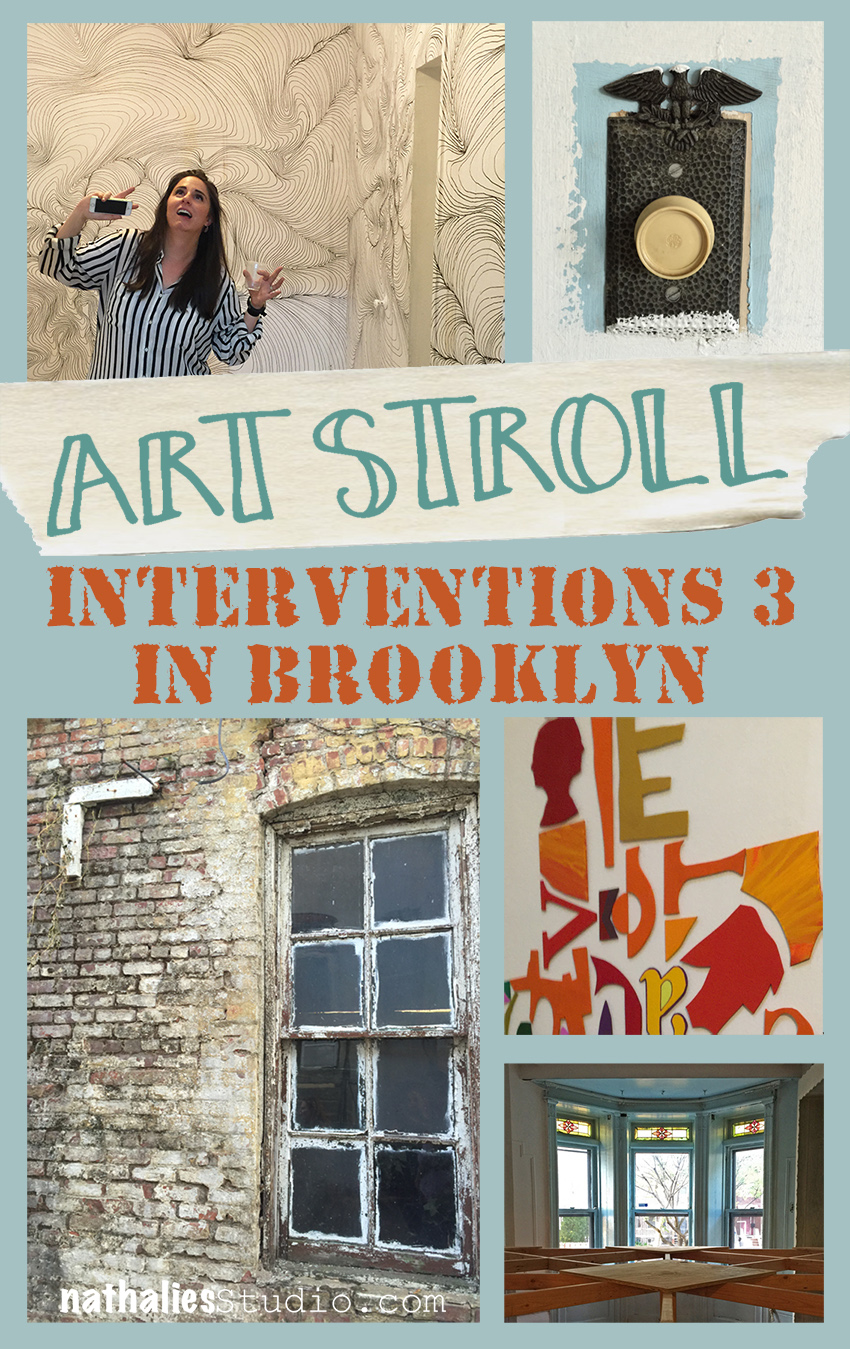 When two of your artist friends invite you to a group show they are participating in and you have to sign a waiver before you enter the house, you know it must be good :)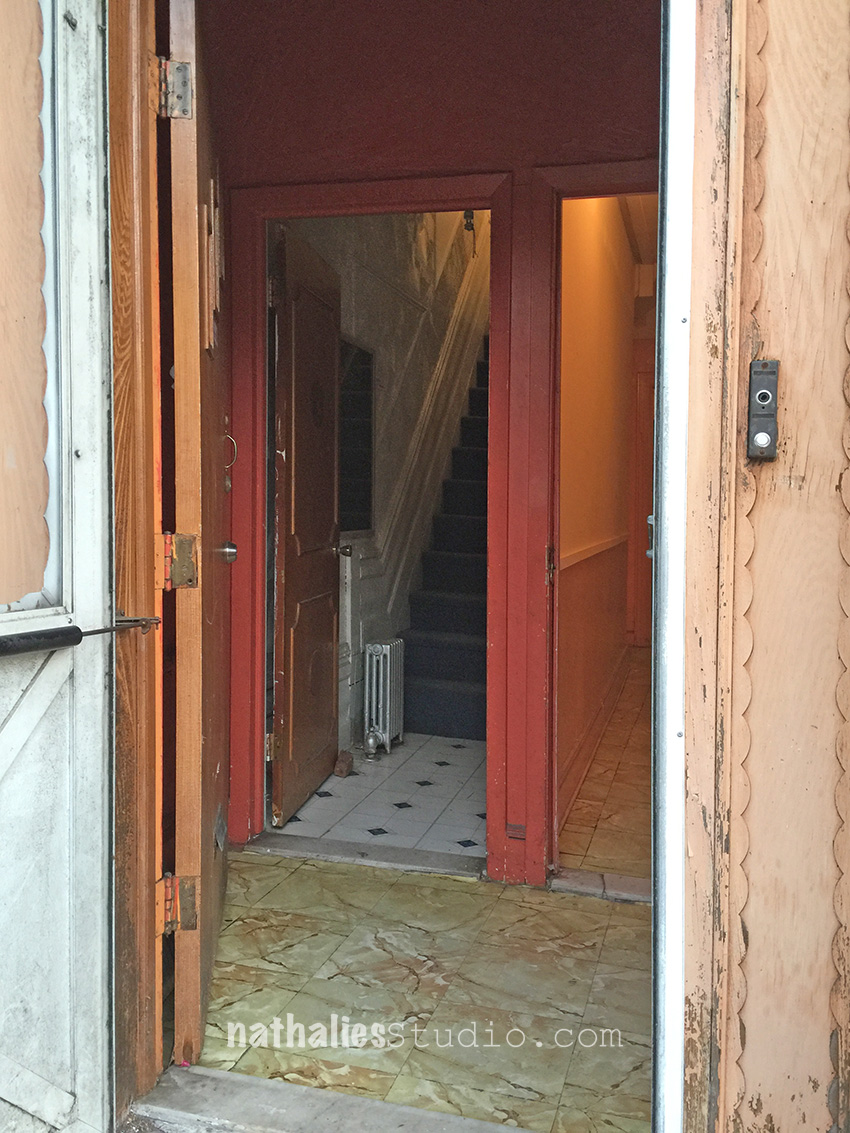 Artist Isidro Blasco purchased a home in pretty bad shape but with loads of potential in Brooklyn and invited 16 artists to apply their ideas and practices to the structure before he begins a renovation that will allow his family to reside in the townhouse. The artists were encouraged to intervene into the hard structure of the house, incorporating the structural elements and interior fixtures into their pieces that are all made on site.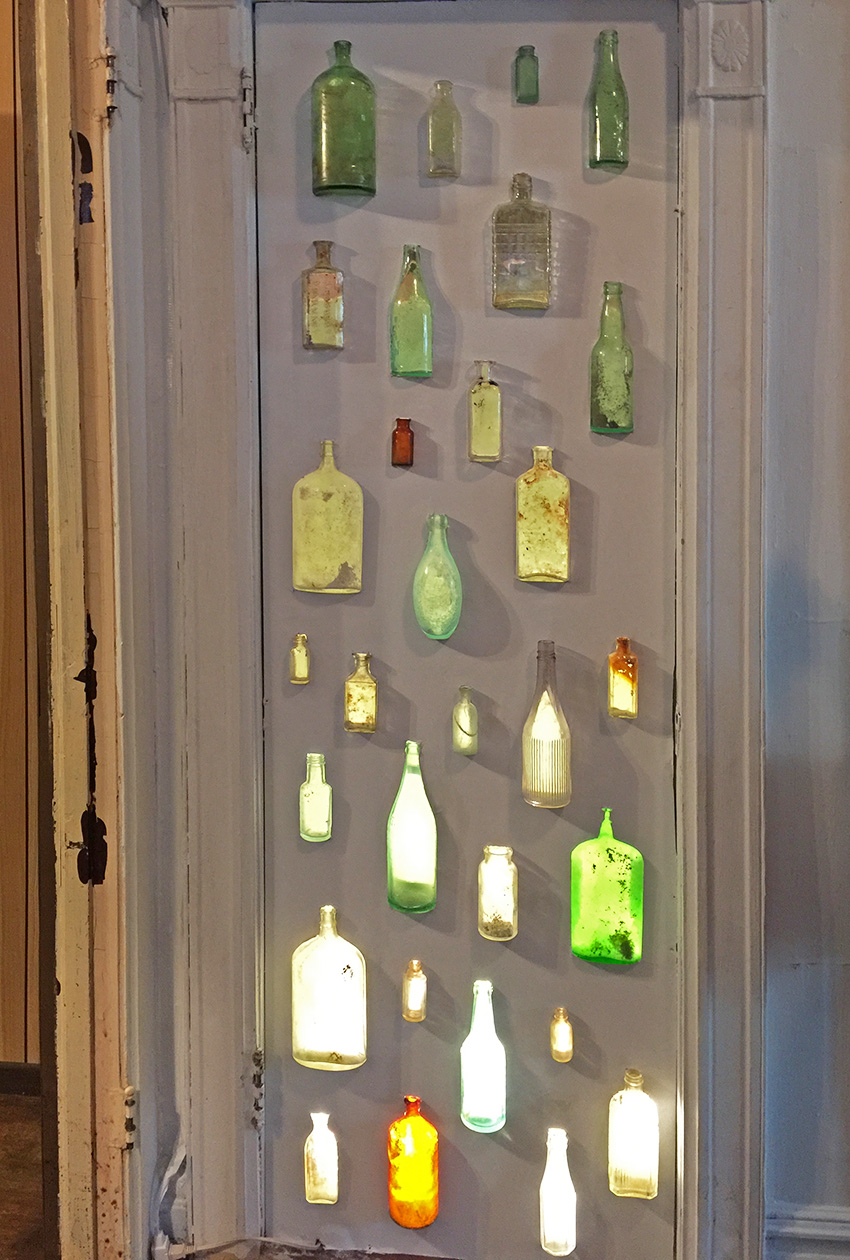 This was such a unique experience. The photos cannot reflect the feeling of the artwork and the house. The installation incorporated in a door frame by my friend Julia Carbonetta was so amazing, I wish I could have taken the whole door with me.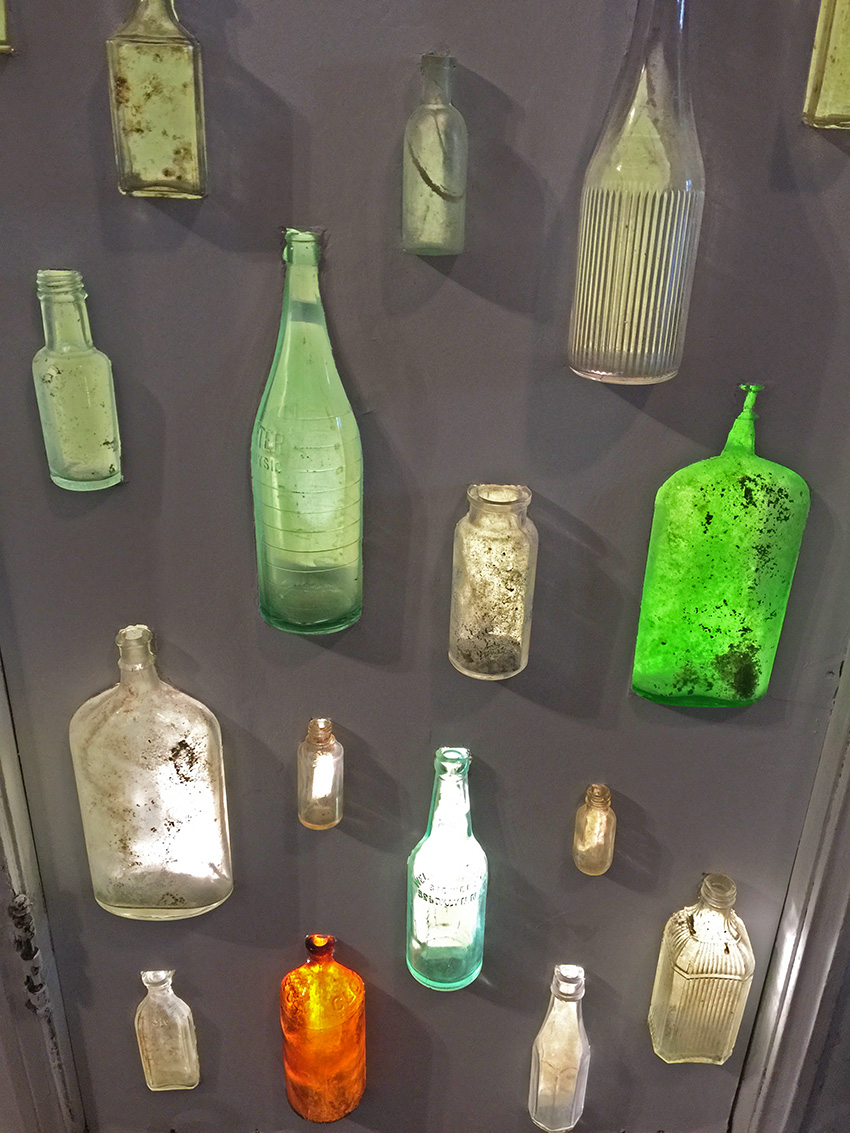 Adam Cvijanovic who some of you might remember from my Studio Stroll Post here, is a master of Trompe-l'œil and this upwards bent corner …which is actually painted – was so real it made everyone stop in the room and take a moment to get it.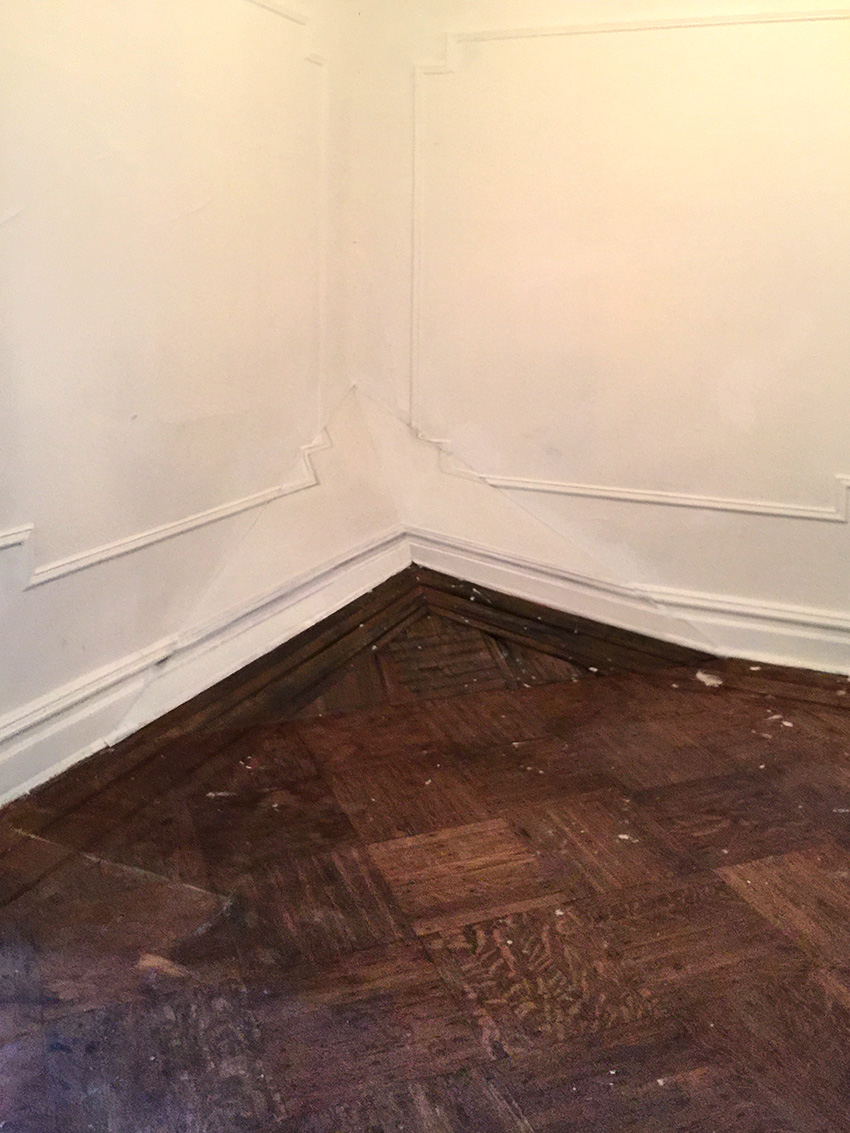 A tree branch growing through the wall and a framed painting.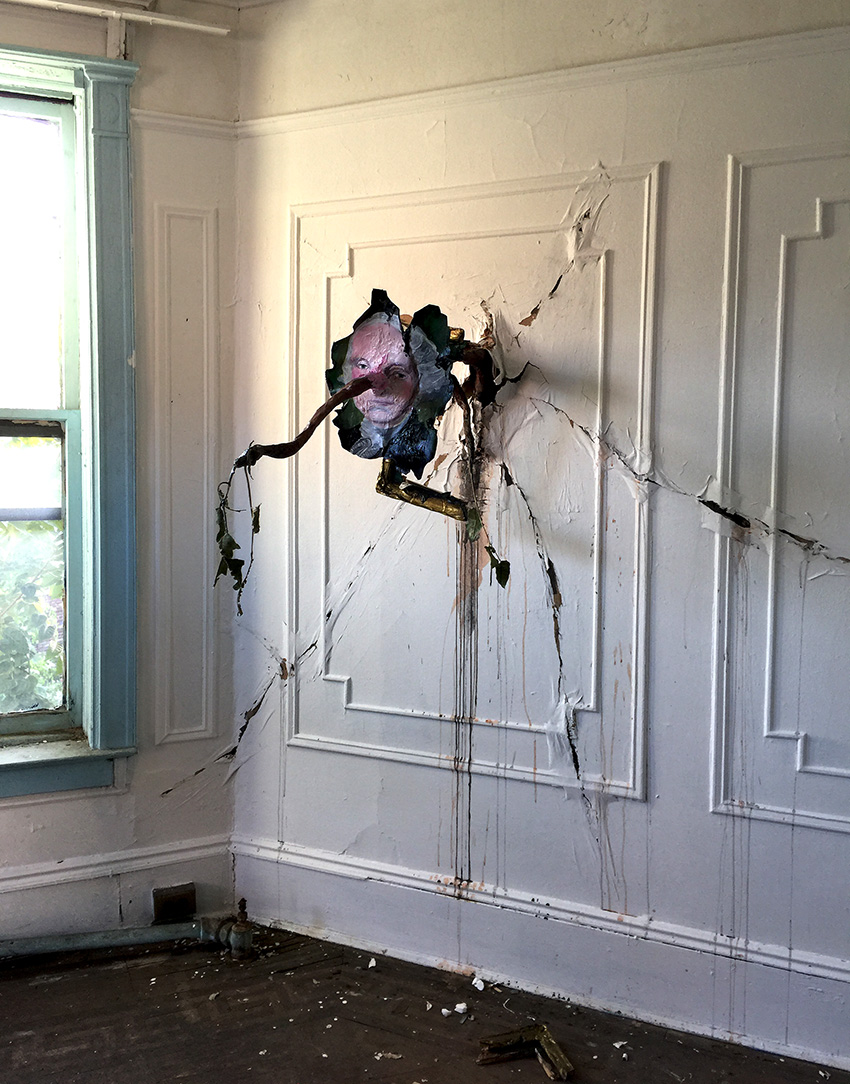 Colored Shapes – I am not sure – but I am assuming from material in the house.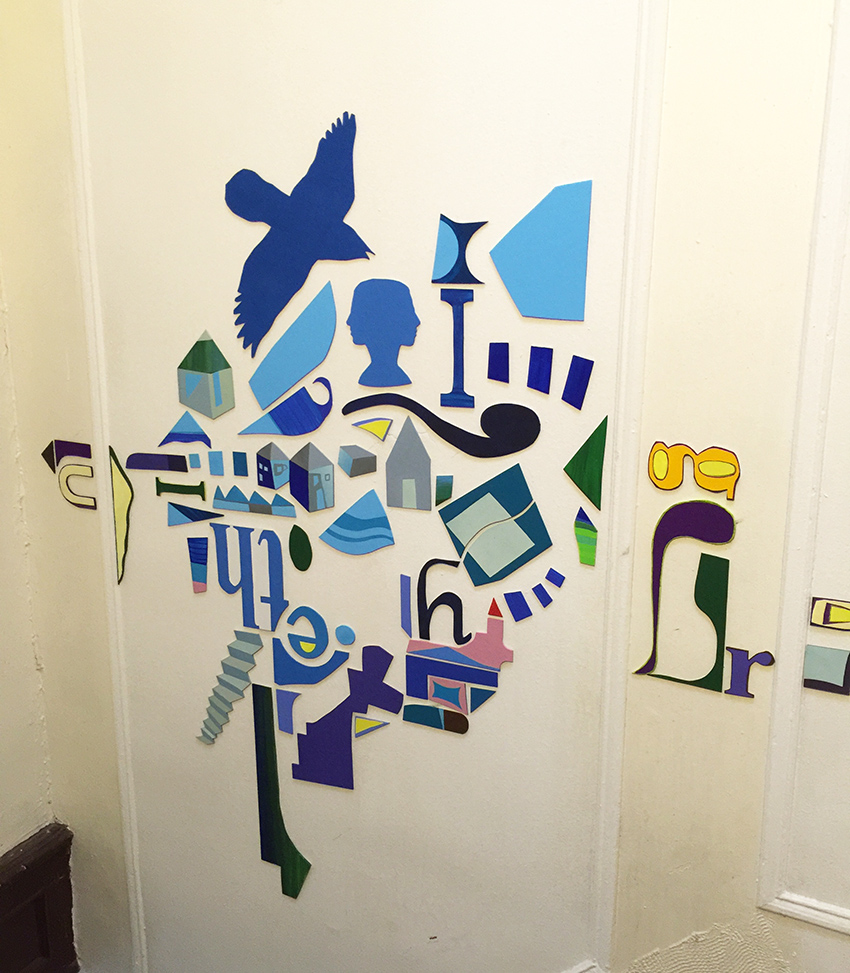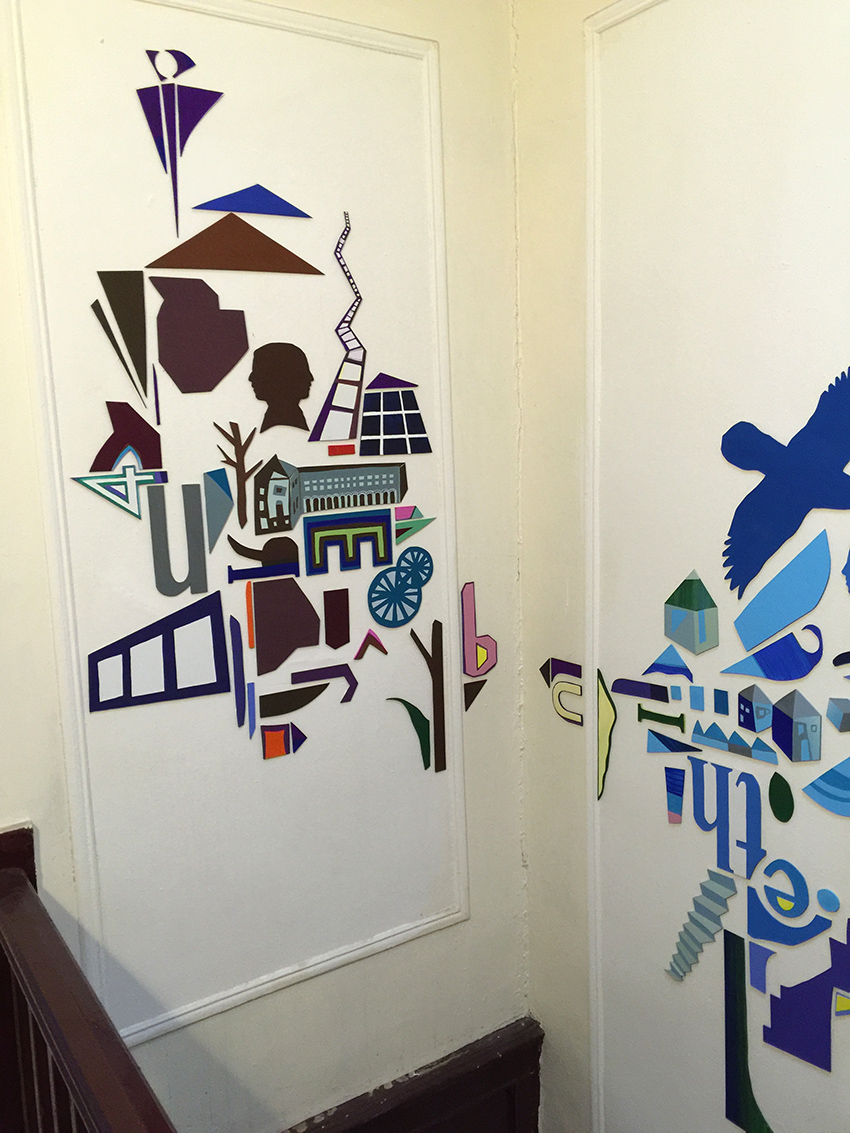 A beautiful window- with a new outlook on the bottom.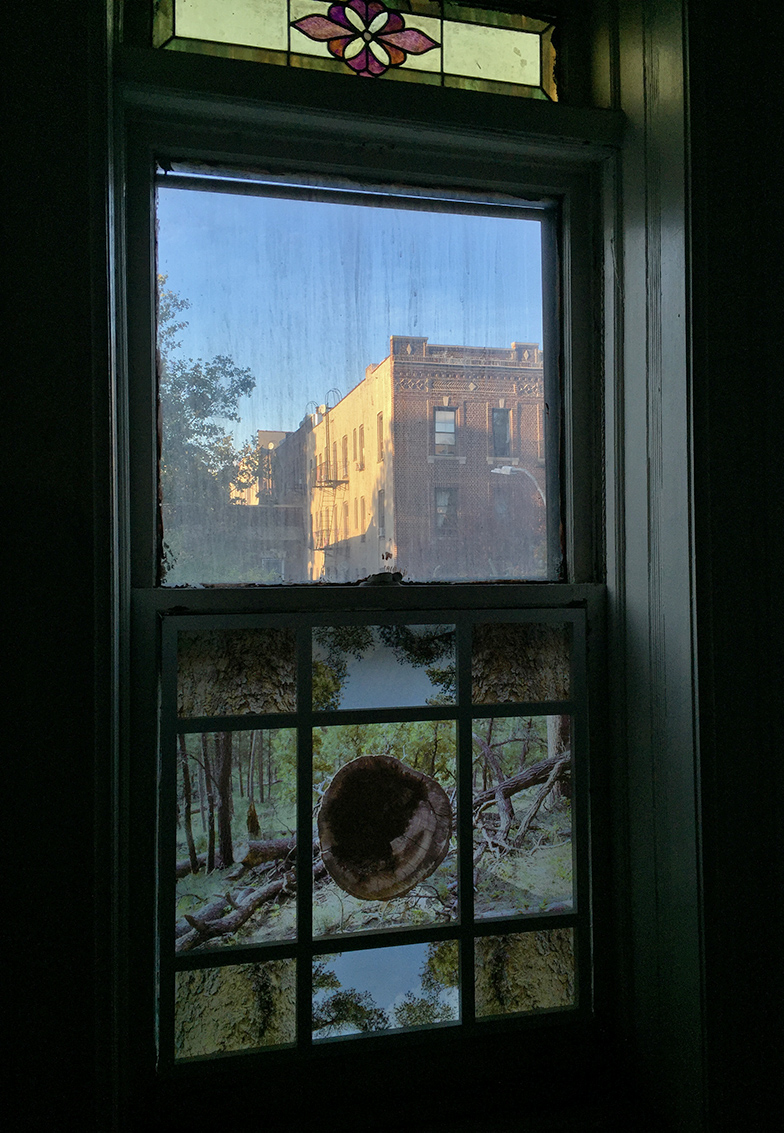 An eerie scene of a door of the house on the top …it had a bit of a Shining feeling to it.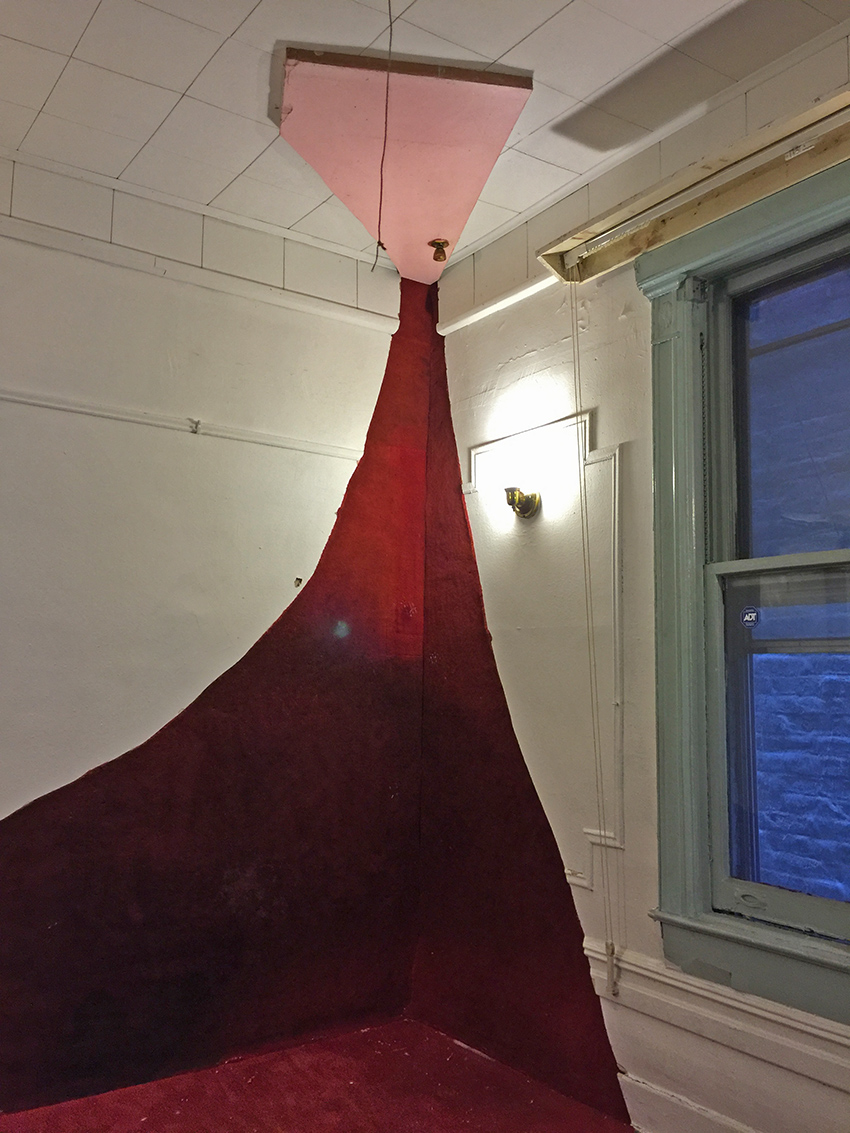 A bar in the living room for a performance piece where on outside later you could see the top of the bodies of the people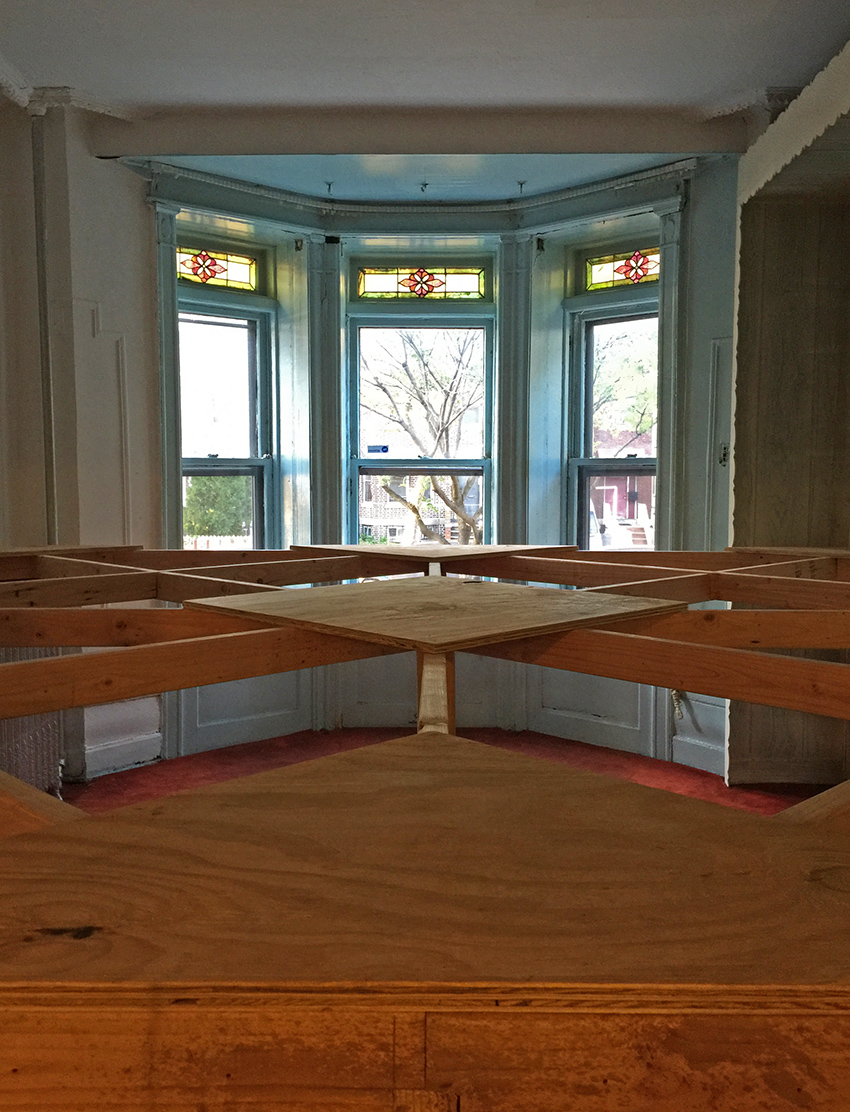 and with the blinds closed – you could only see the legs of the people form the inside.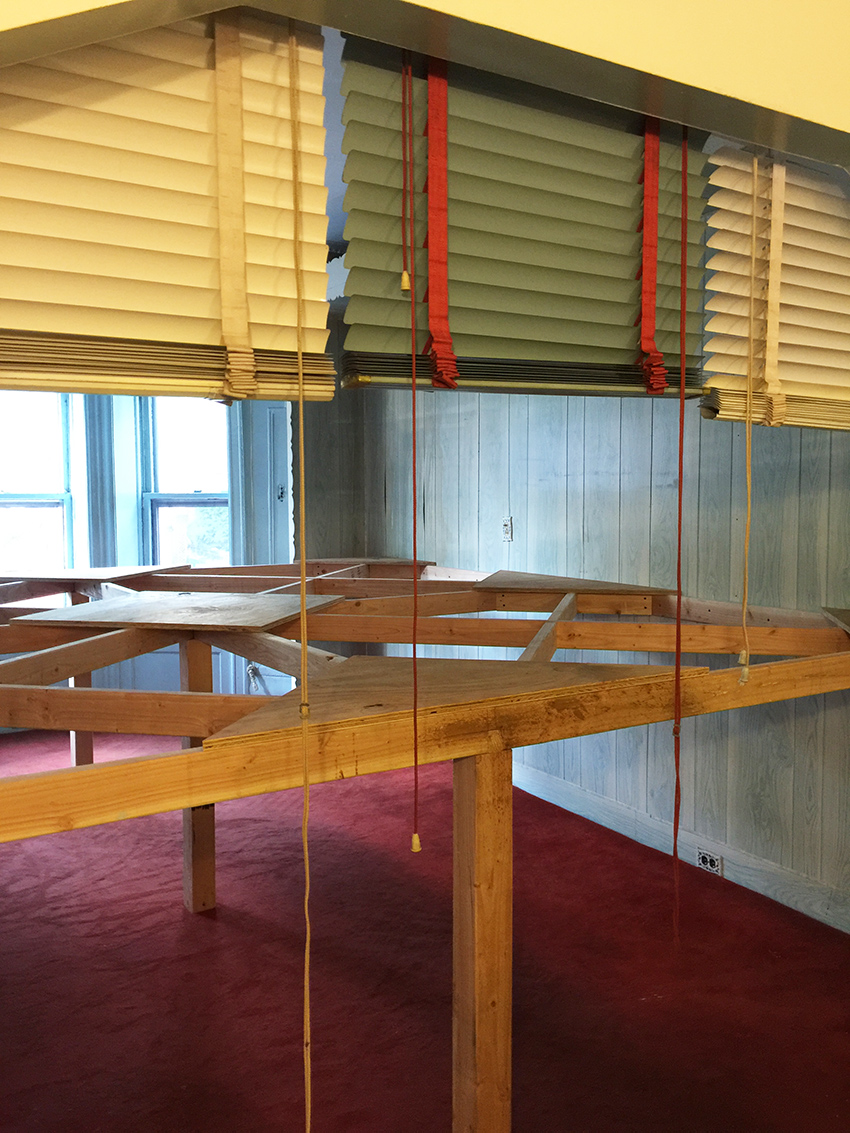 The house was beautiful in it's state and made you wonder who lived here before and what stories were lived in this house. It looked as if it was a Jewish Boarding house. The upper floor had all pink doors and the kitchen was pink , while the bottom floor had all blue doors with a blue kitchen and a mezuzah was attached on every door frame.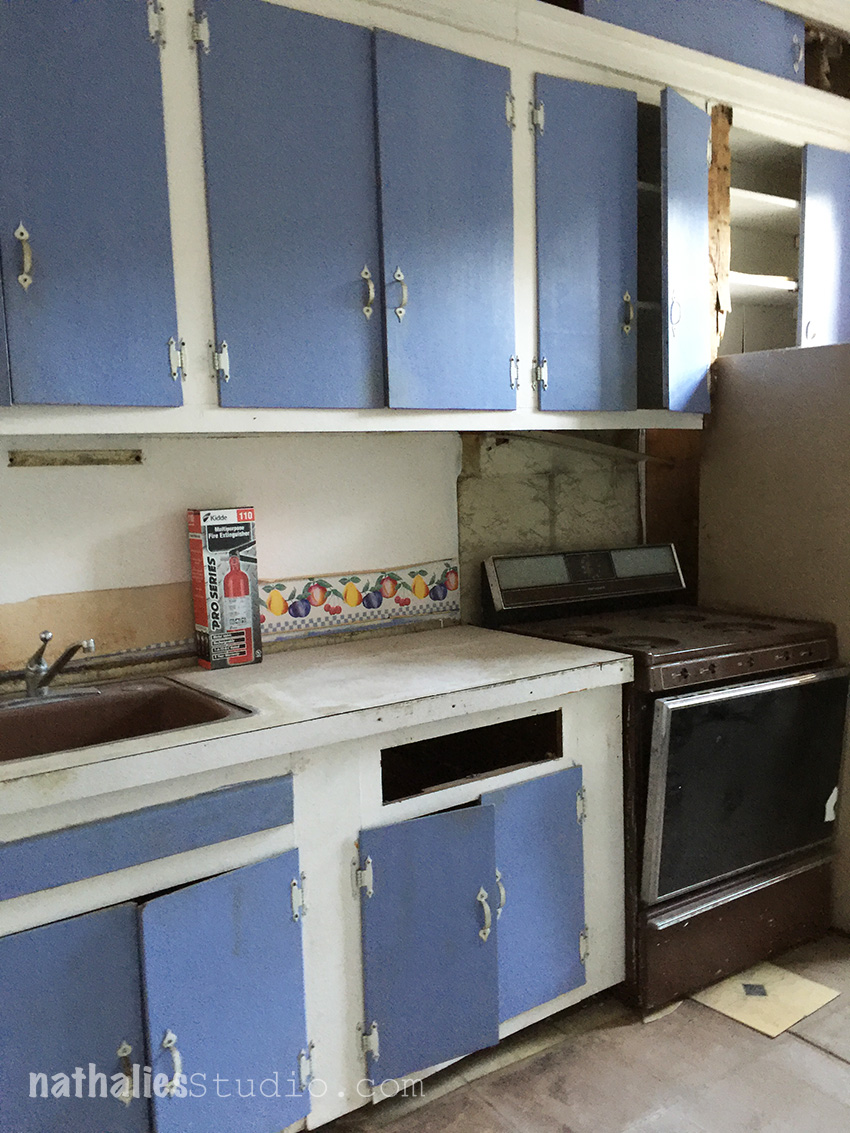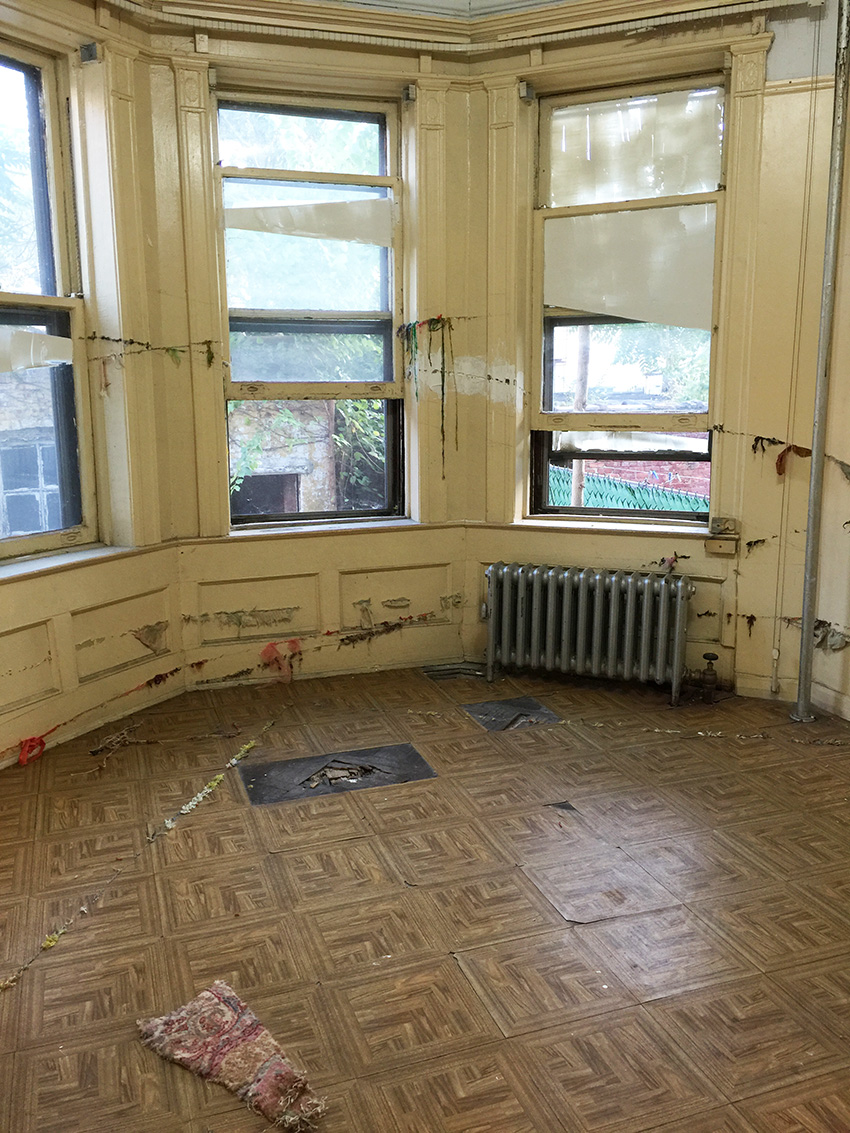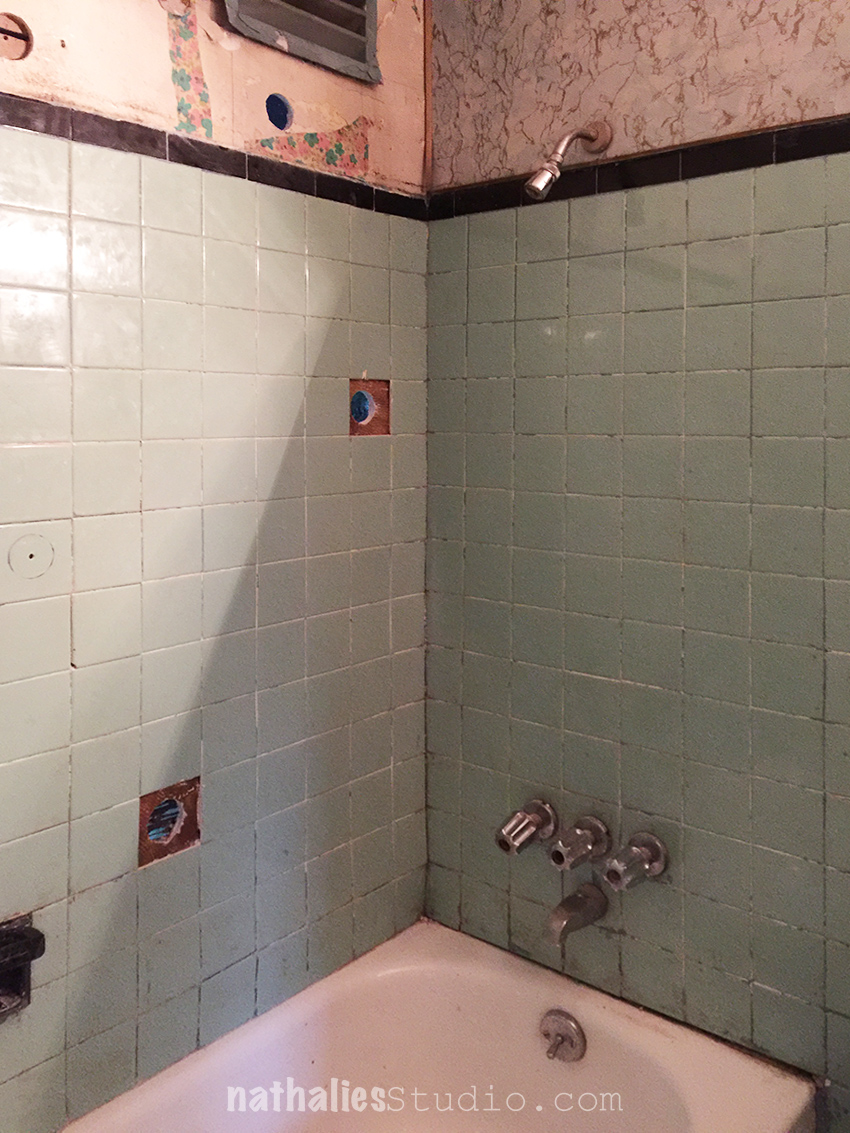 A light installation downstairs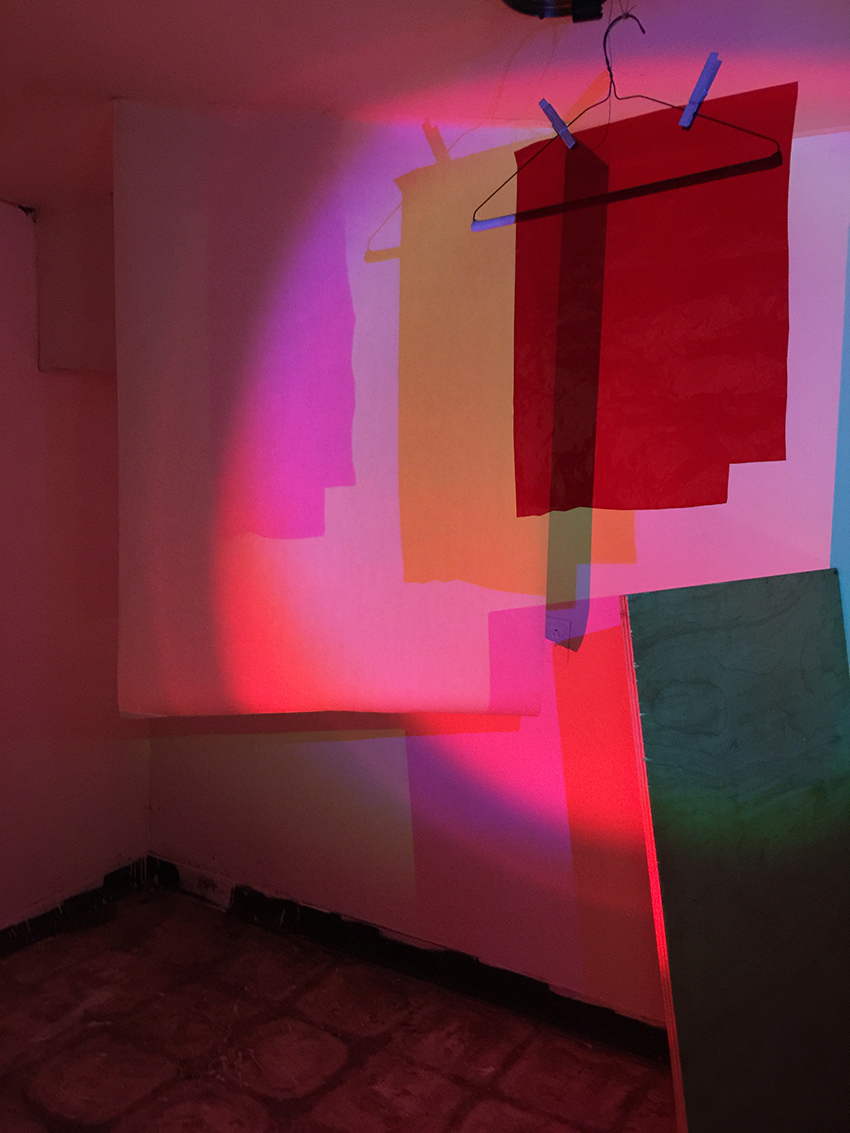 And my friend Lori going all stripey in the stripe room ;)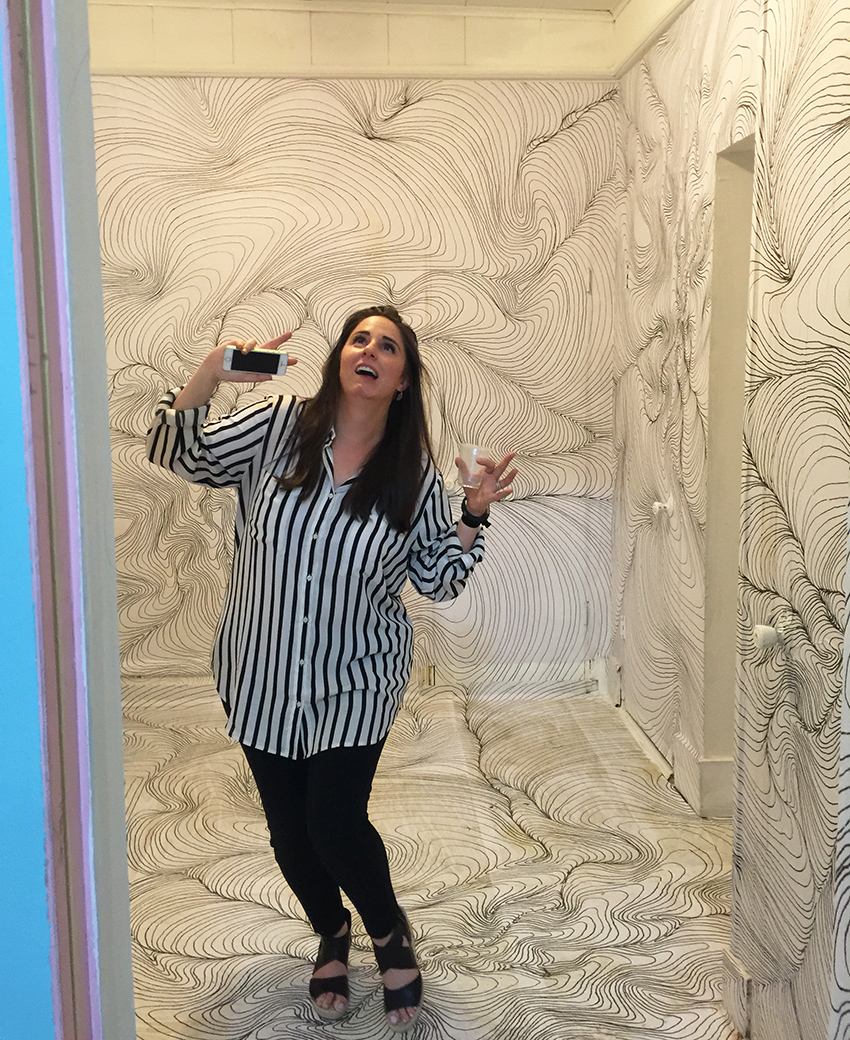 Outside the house the most awesome shed – probably later art studio to be.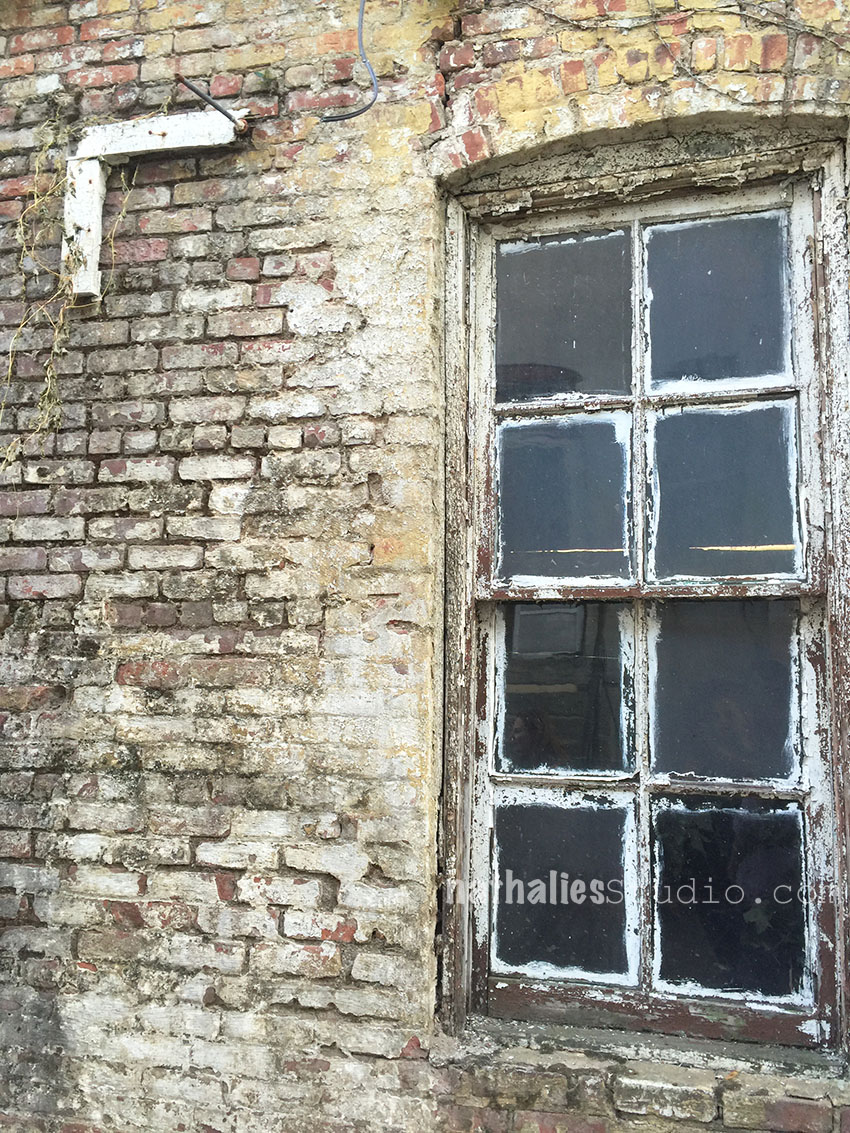 I loved the concept of this show. Every room was a discovery, either of art, or the untold story of the room or of both.
I hope you enjoyed this Art Stroll and hey…you didn't even had to sign a waiver ;)