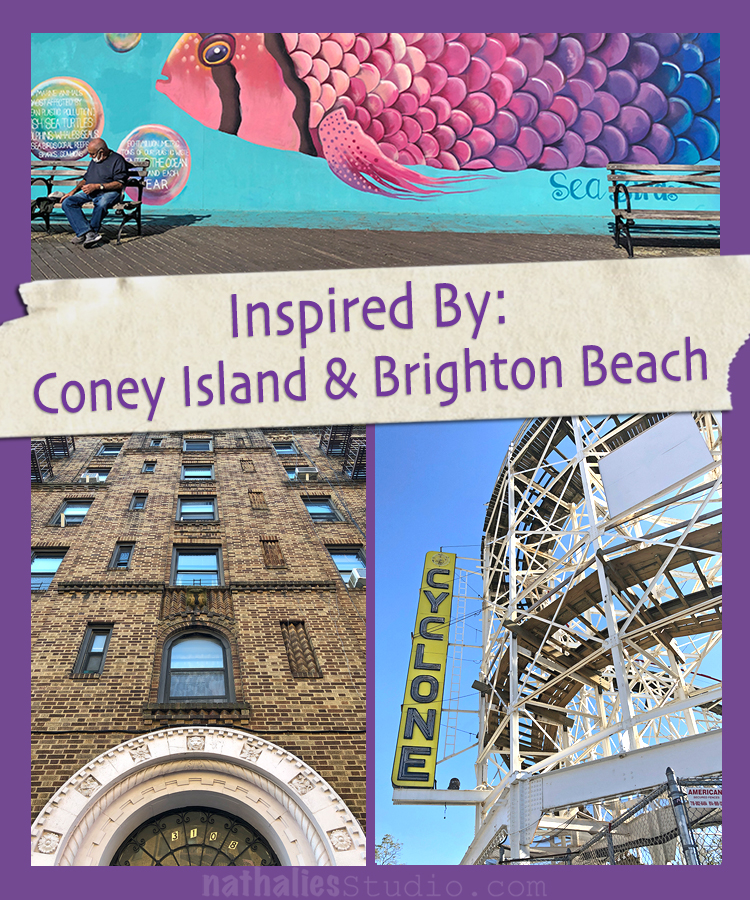 A couple of weeks ago we spontaneously decided to head out to Coney Island. Guess what …never been there – which is ridiculous given that it is a short ride from here (well longer by subway). But we finally did it and it was fun even though after season.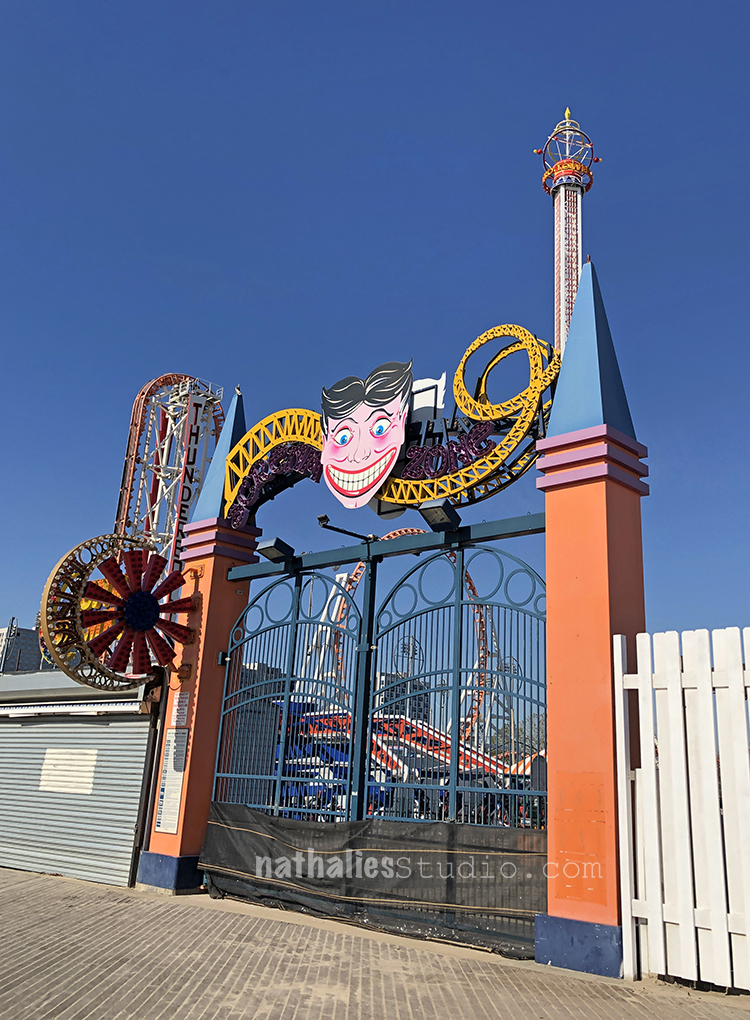 Love all the colors and dorky vantage signs and I love this color combo of navy blue, light blue, pink and orange. Def. a good color combo in my book to keep in mind.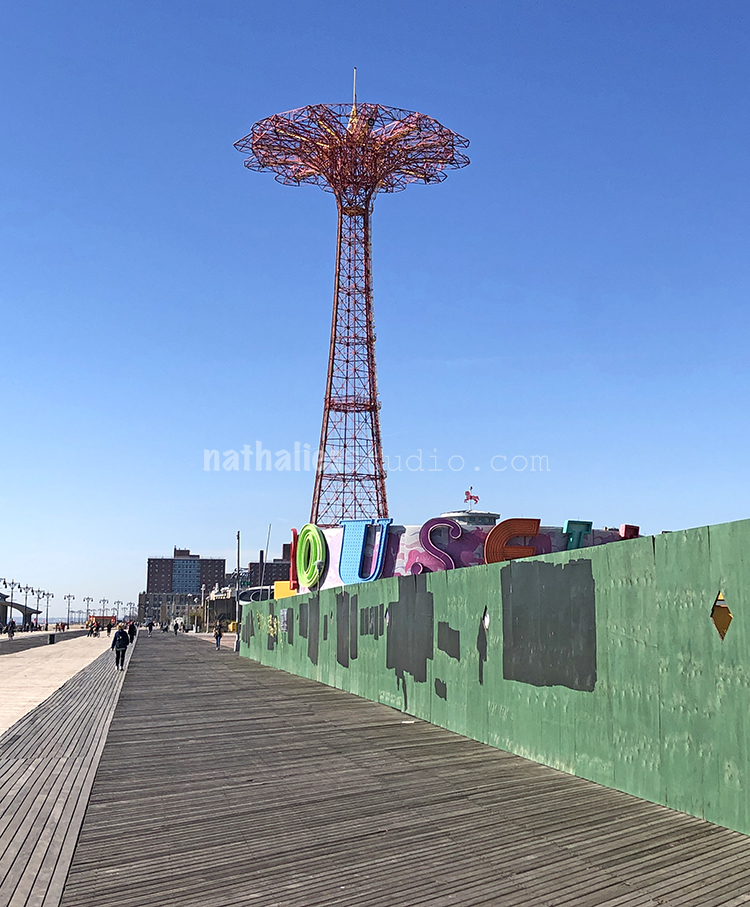 As you can see not many people there at this time of the year but it was sunny and beautiful.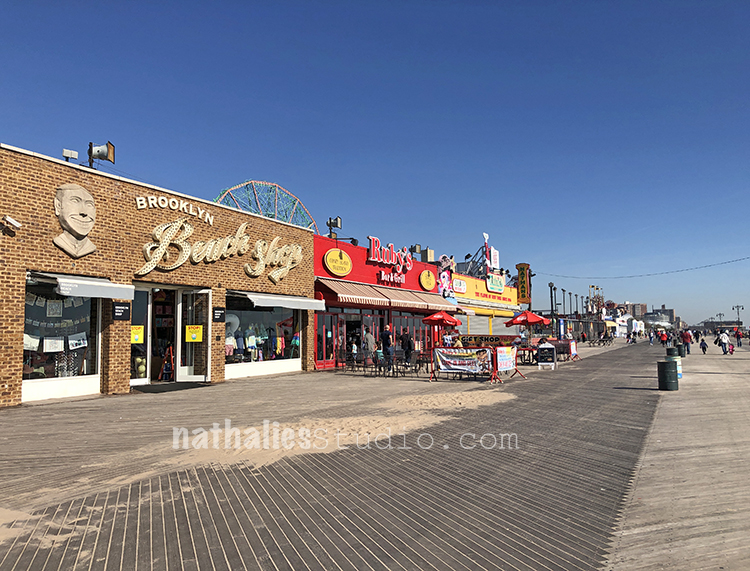 I do love a good boardwalk for sure.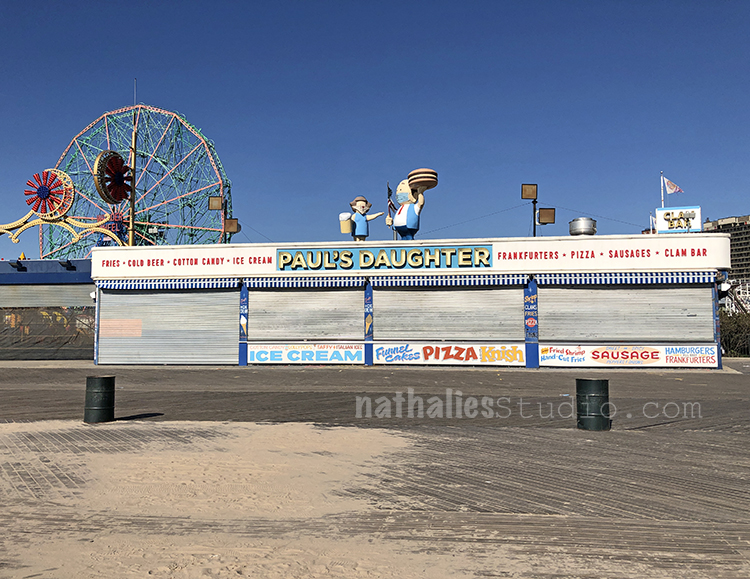 Super fun building and not sure if you can spy it but the two figures on the top are wearing masks. Coney Island may seem a bit vintage-y but has its finger on the pulse of time LOL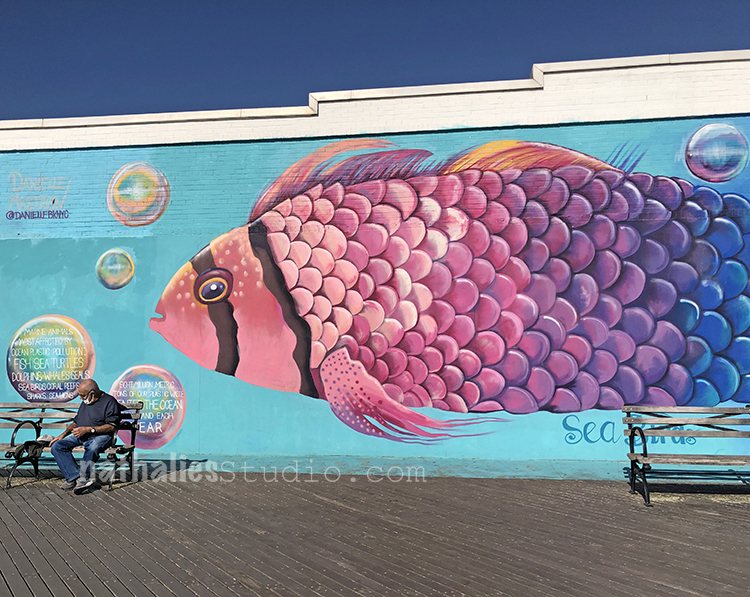 Love the murals on the side of the – I think aquarium but I might be mistaken.
Another nice color combo with the different yellows and blue and some black.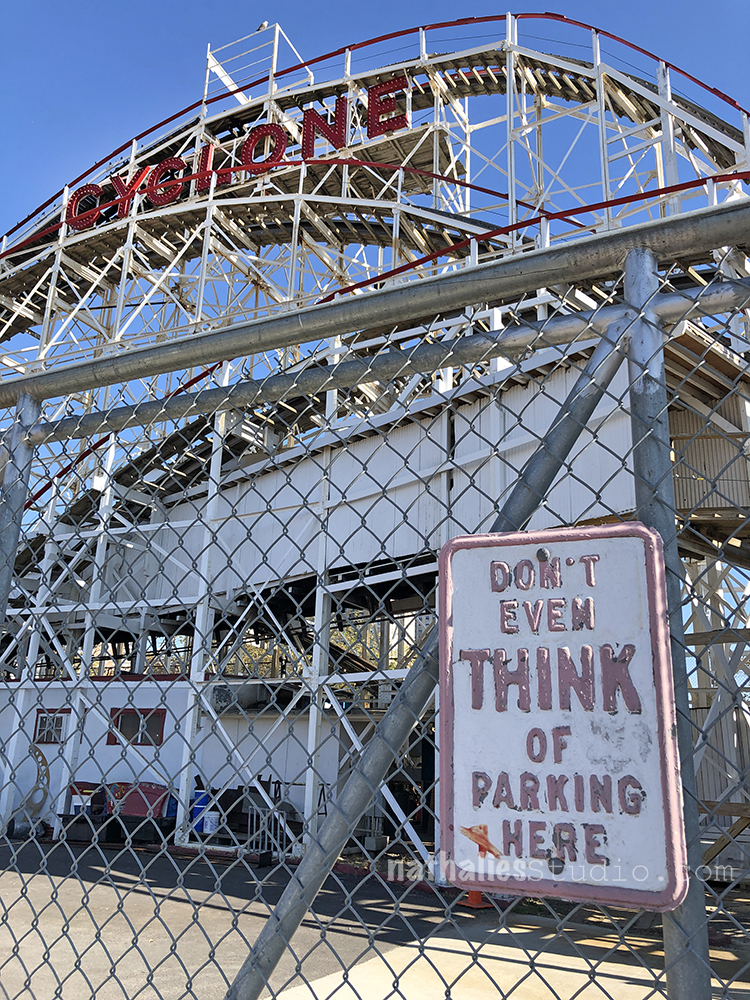 Hahah- you gotta love New Yorkers and their signs …I mean …why sugar coat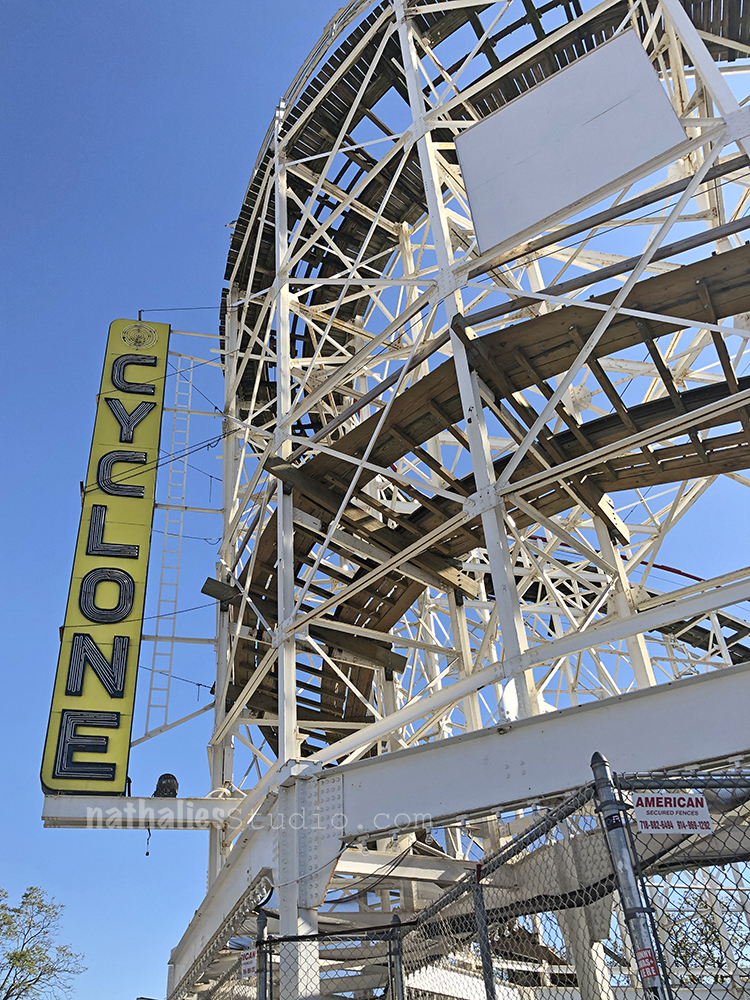 Loved all the lines and the Cyclone sign is awesome. The Cyclone is a wooden roller coaster from 1927 and still runs during the season. I have had many friends telling me it comes with serious back problems – LOL. but I think one day I want to try it. Have you been on it yet? Let me know how it is.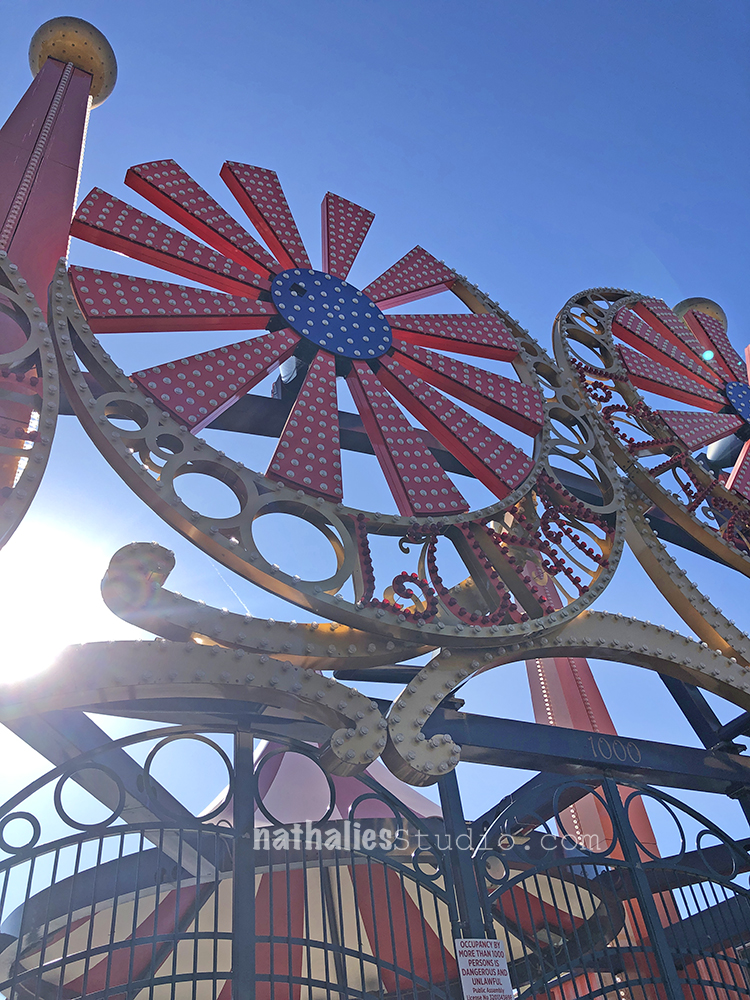 Also a fun view.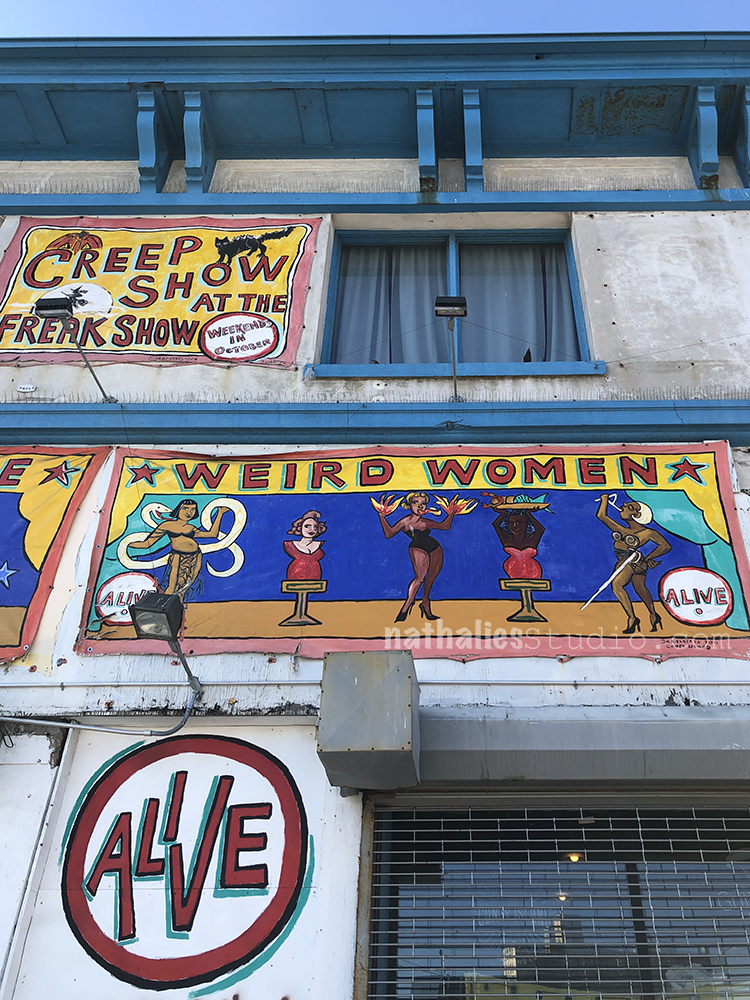 And those fake vintage signs were fun on the side of a building. Love the very saturated colors.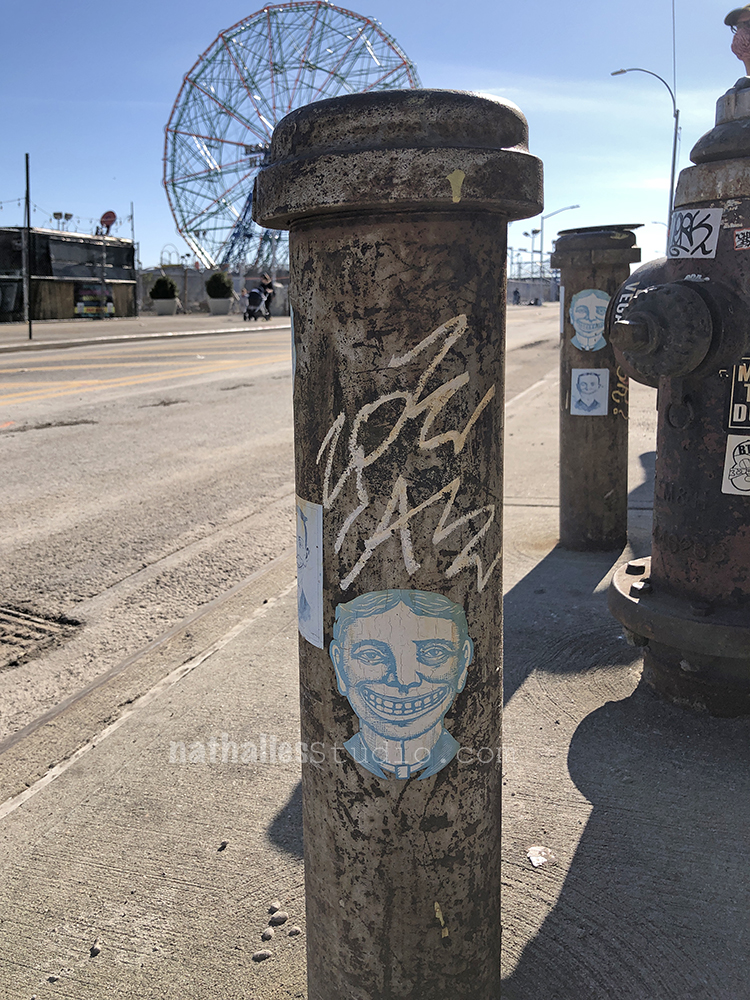 Stickers everywhere.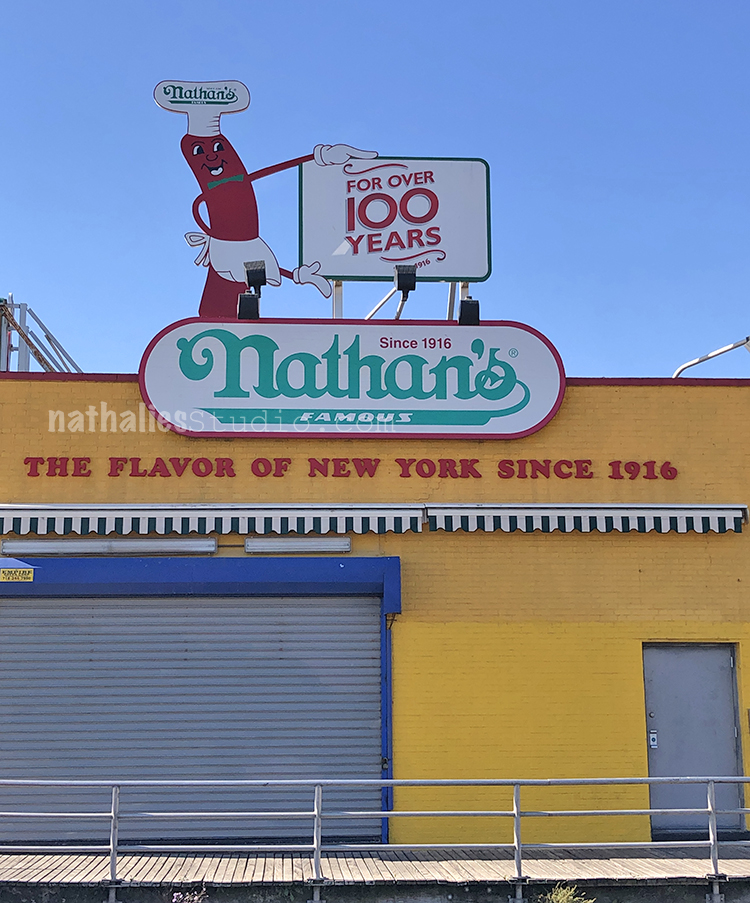 Nathan's was unfortunately closed but the sign still brought me lots of joy. I mean I am German after all and we do like places that sell sausage ;)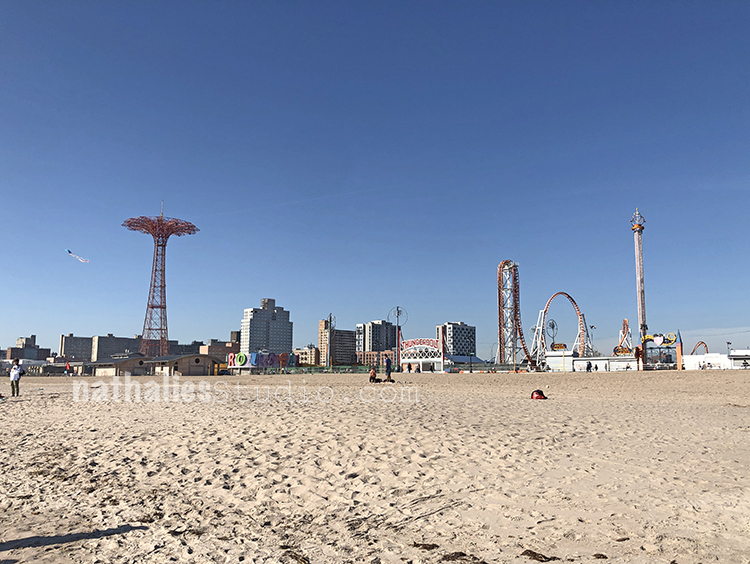 It was wonderful to walk at the beach a little bit.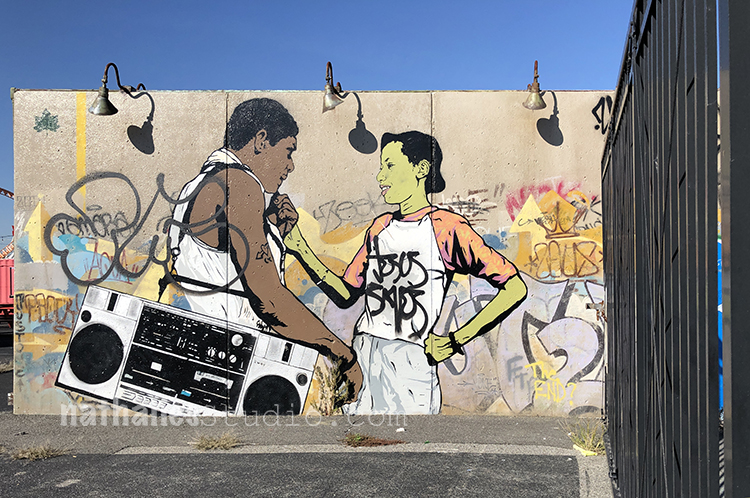 Couldn't explore this area further where a lot of free standing walls with murals were standing- since it was fenced off. But maybe next time.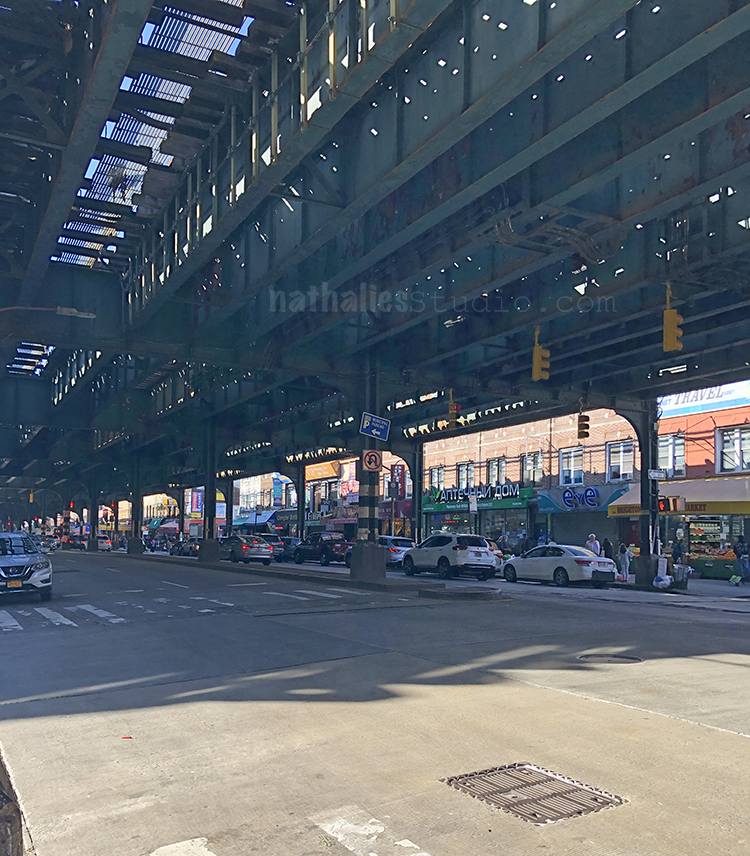 A couple minutes from Coney Island is Brighton Beach also known as "Little Odessa" due its tight-knit Russian and Eastern European communities which is reflected by the stores and signs.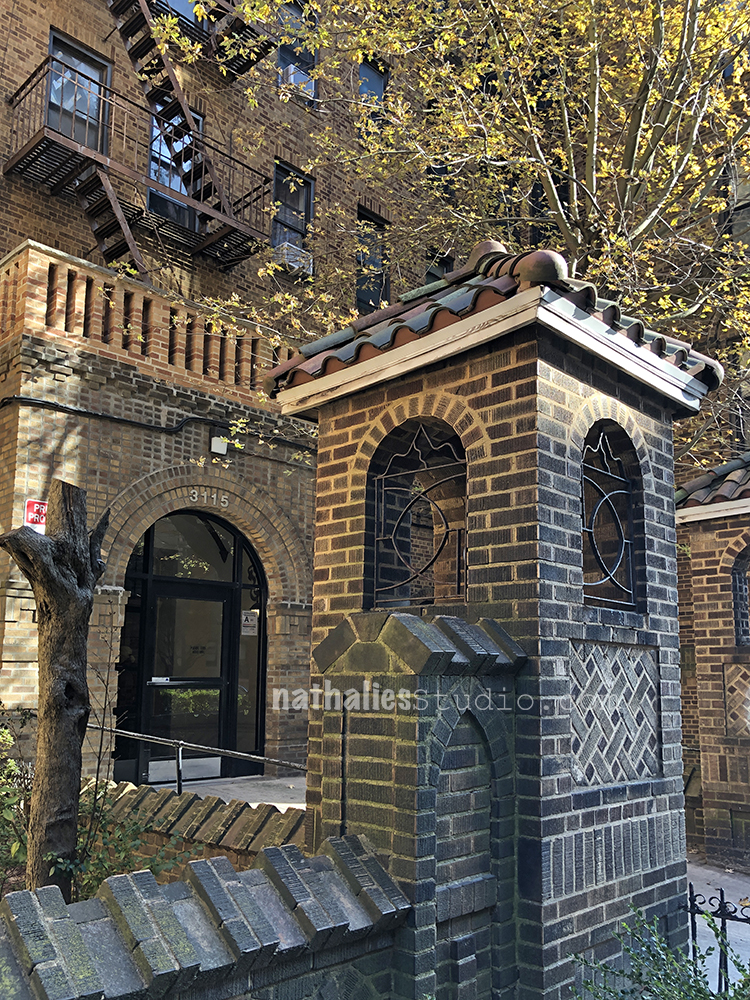 I wanted to go there because of it's interesting architecture in terms of apartments buildings build around 1900- 1930s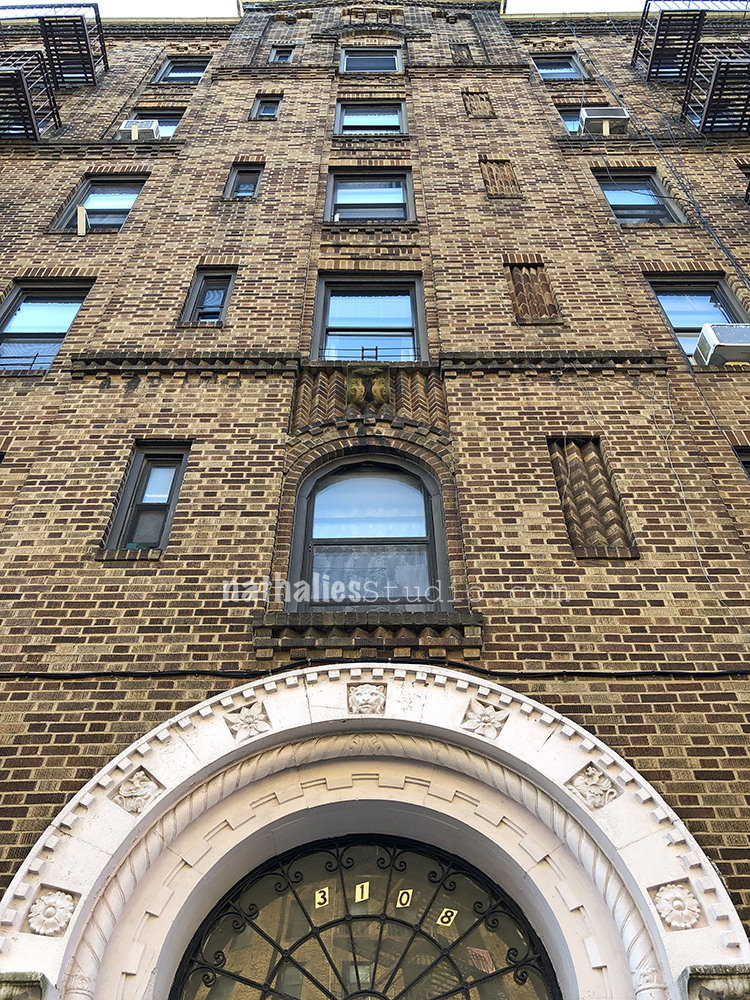 The brick work on some of those buildings is just amazing – alternating colored bricks making patterns and adding interest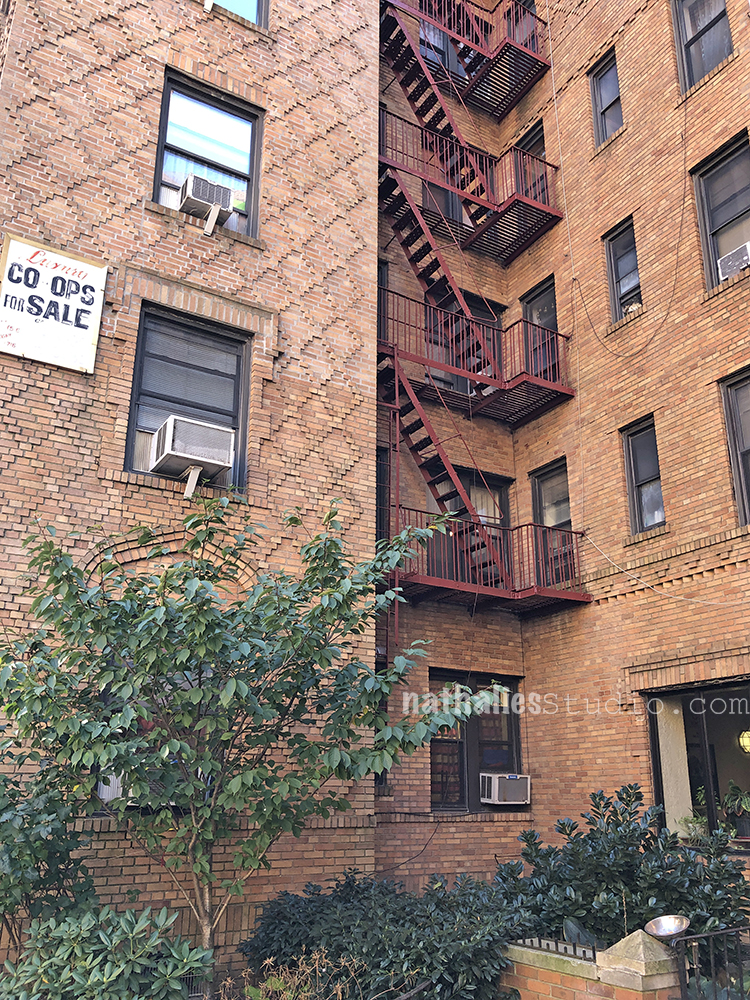 Raised bricks forming patterns. And those are huge buildings. Amazing!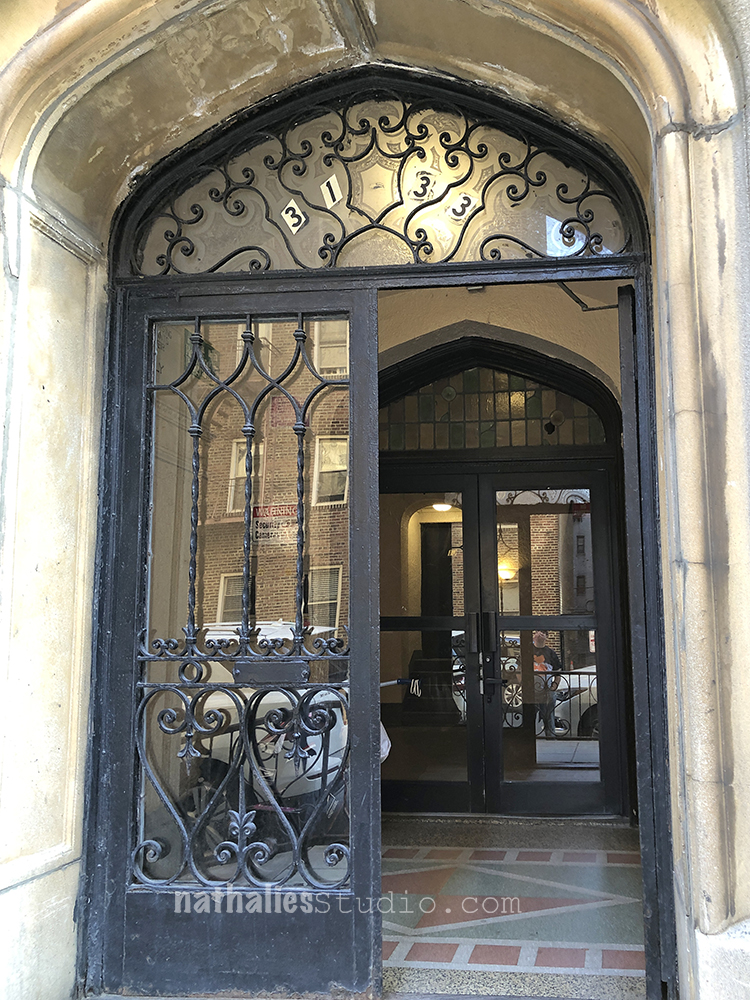 Loved the wonderful iron door and also the entrance tiles.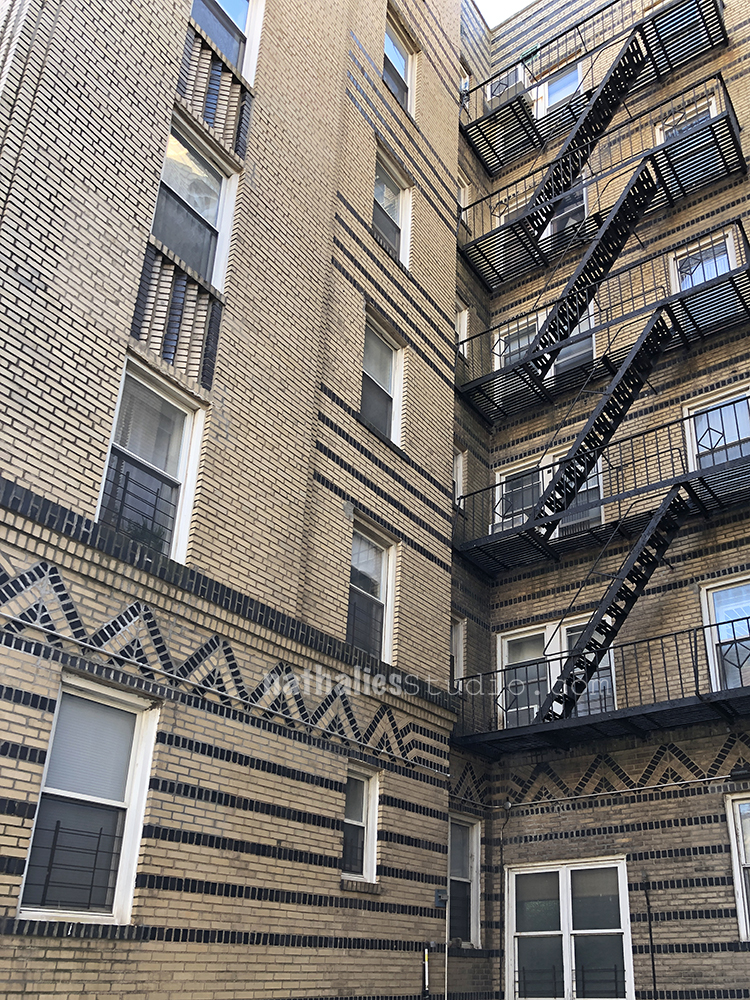 An wonderful art deco apartment facade with chevron and speed lines. You know I have an art deco crush, no?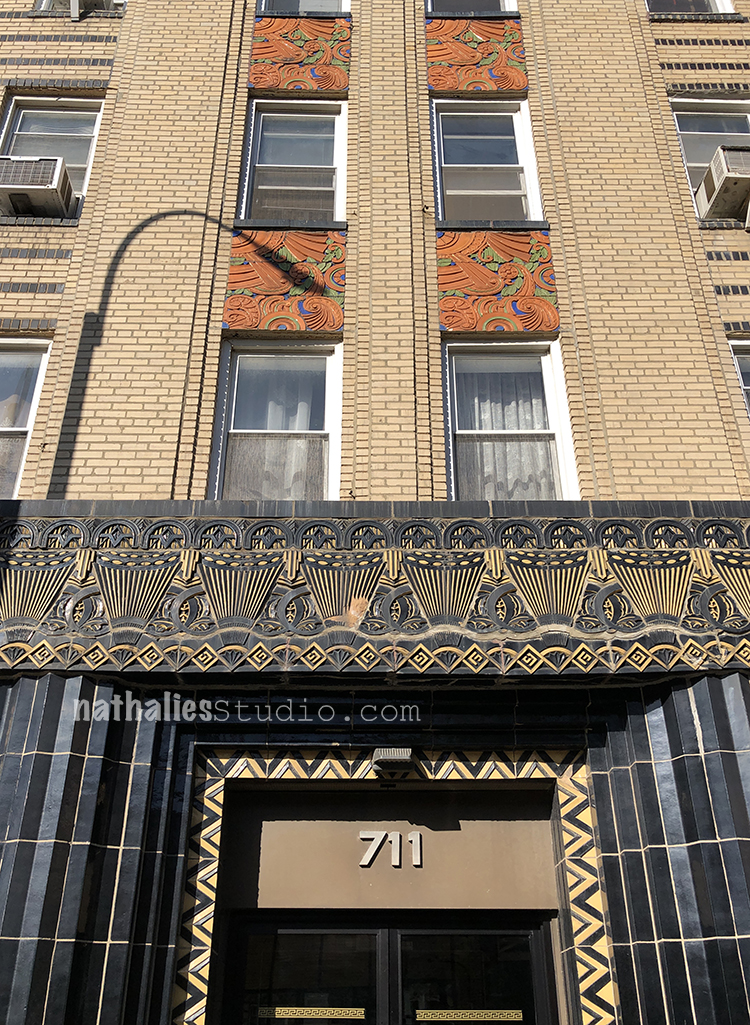 Be still my heart – look at this magnificent entrance and the wonderful colored terra cotta tiles. I could not stop swooning in front of this building.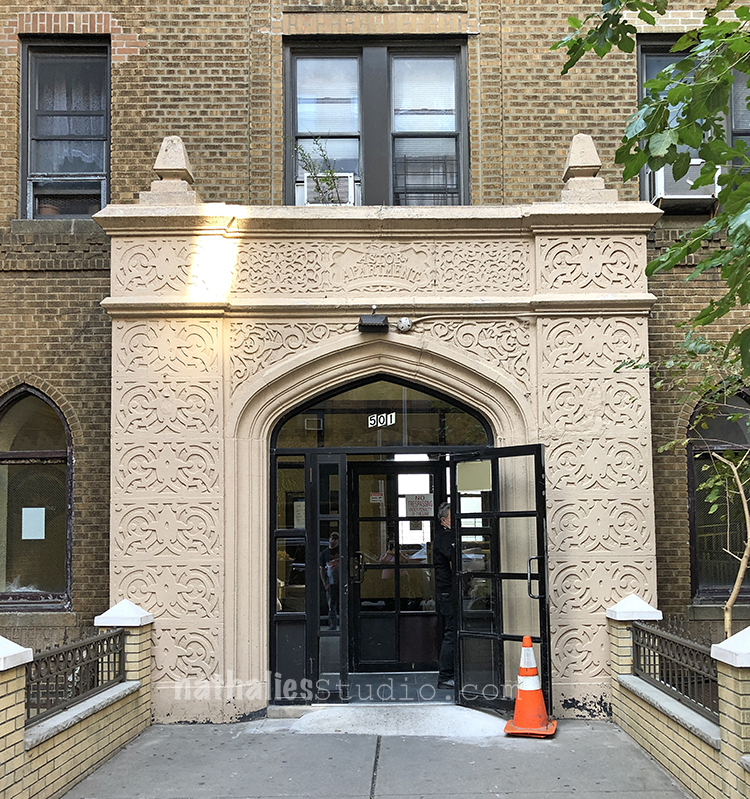 Another incredible entrance. Sometimes the building itself was built pretty simple but the entrance was always done in a grand way.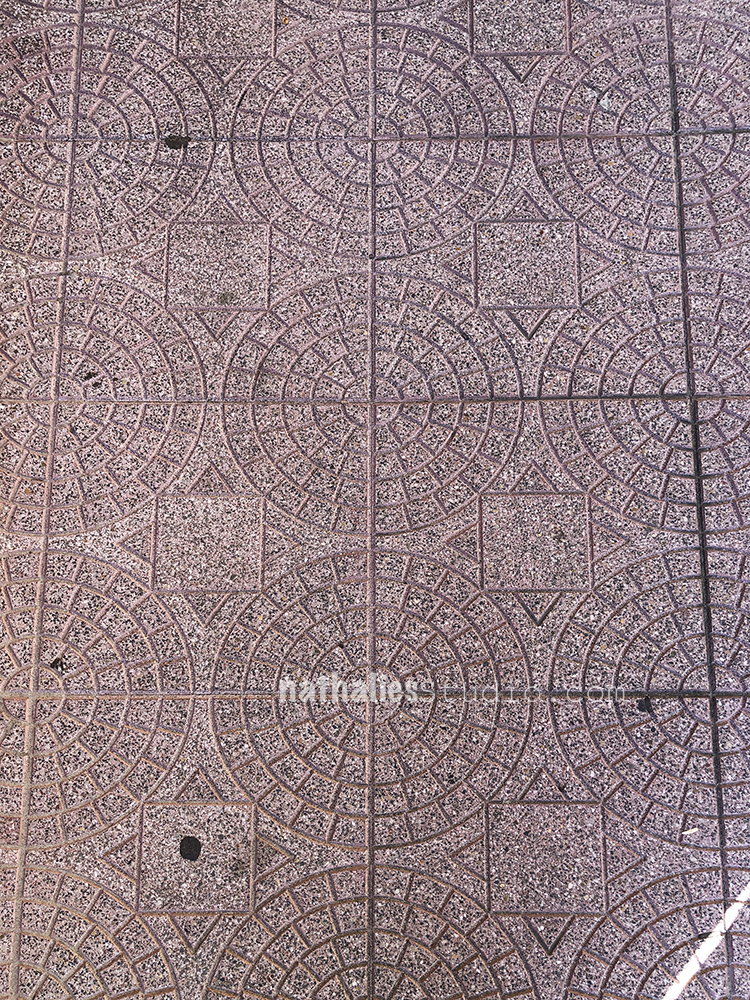 Loved the paving in a front yard towards the entrance- great pattern! I actually took the photo because I have three stamps that could make this pattern up :) Maybe you see something soon that resembles this pattern in my art journal ;)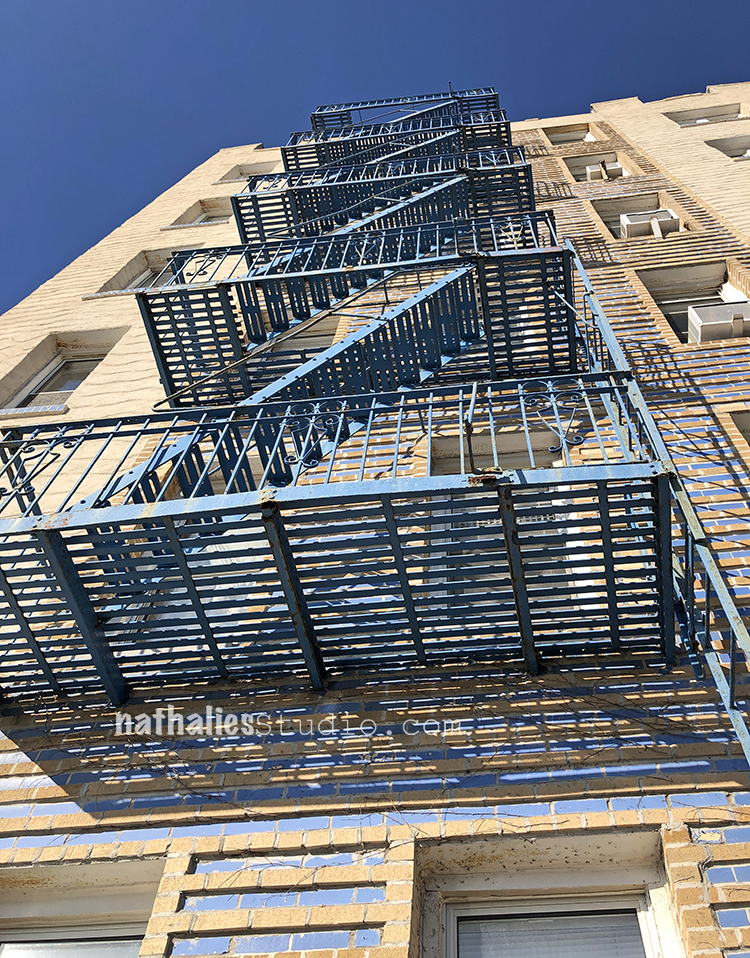 Loved the blue painted bricks in the facade and the blue fire escape. 
It was a great day – we had fun exploring a different area of Brooklyn . I cannot wait to explore more.