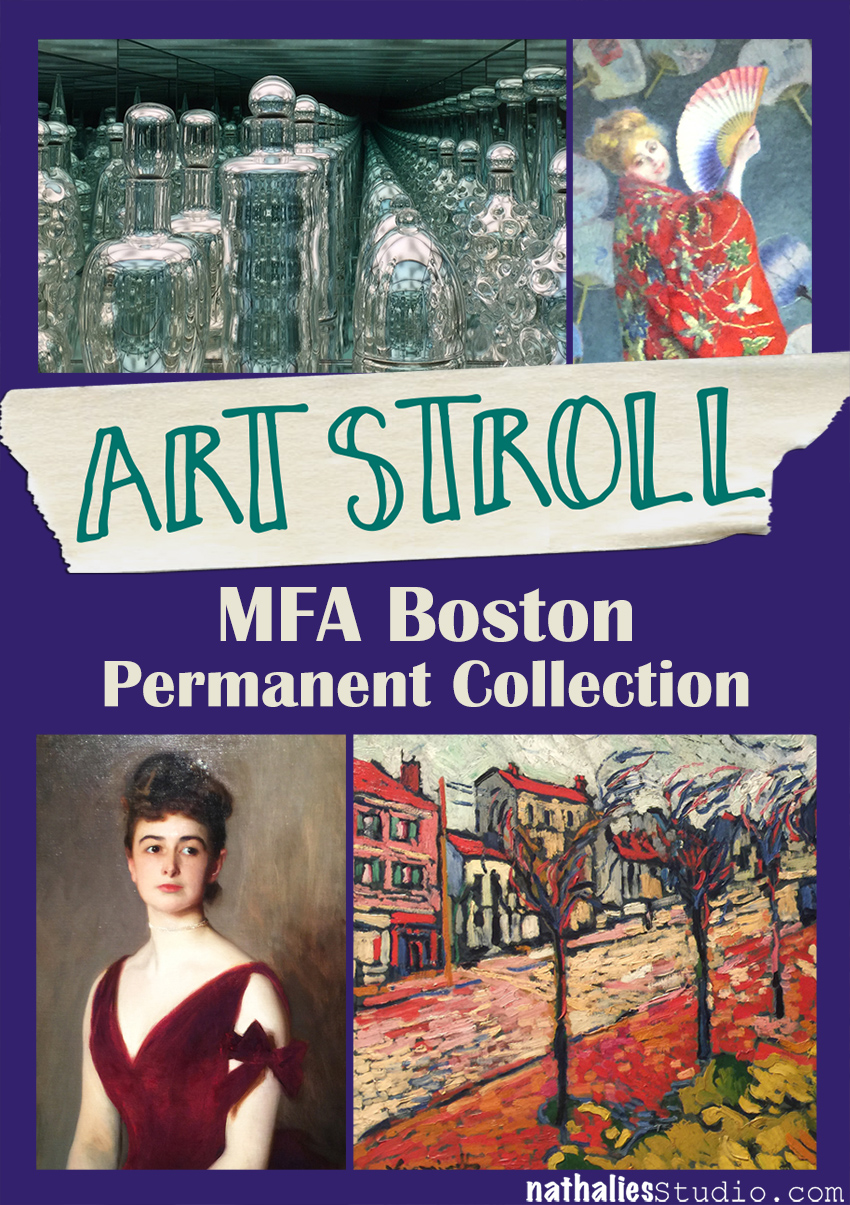 At the end of August I visited my friend Julie Fei-Fan Balzer in Boston and of course we took some Art Strolls.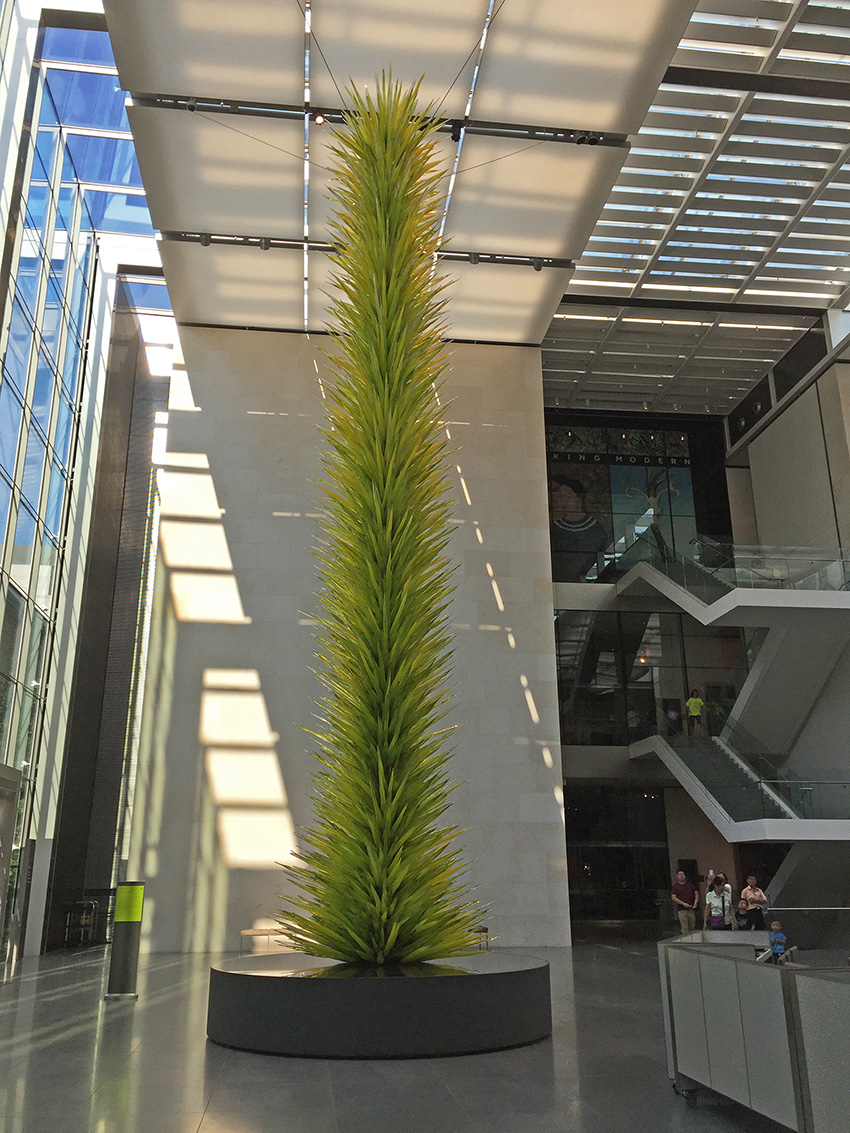 I wanted to share with you some inspiring pieces from the permanent collection …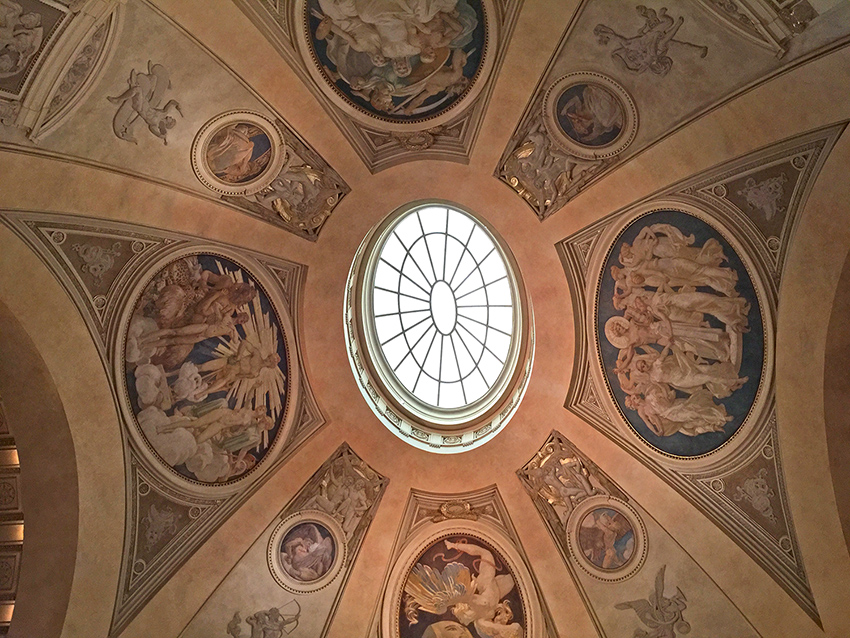 besides this amazing view up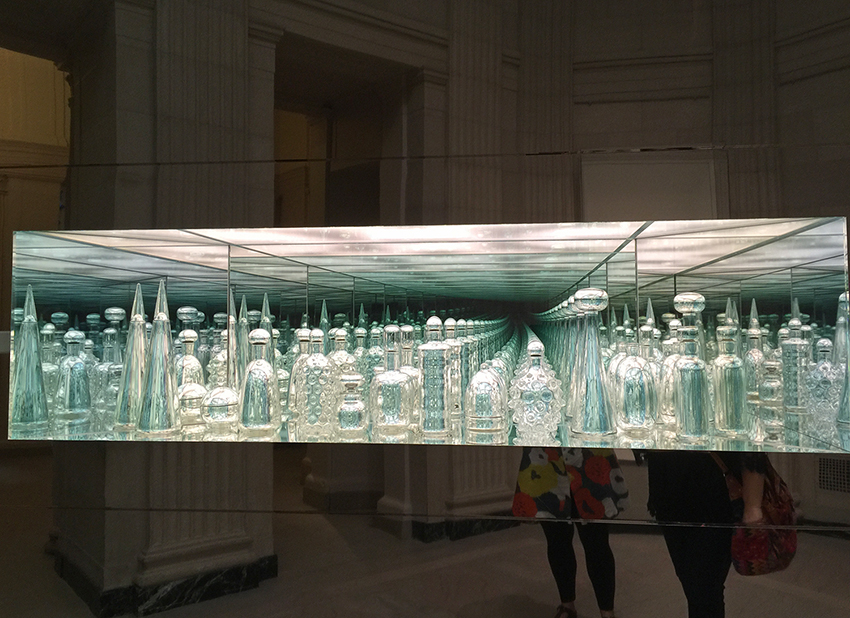 Endlessly Repeating Twentieth Century Modernism by Josiah McElheny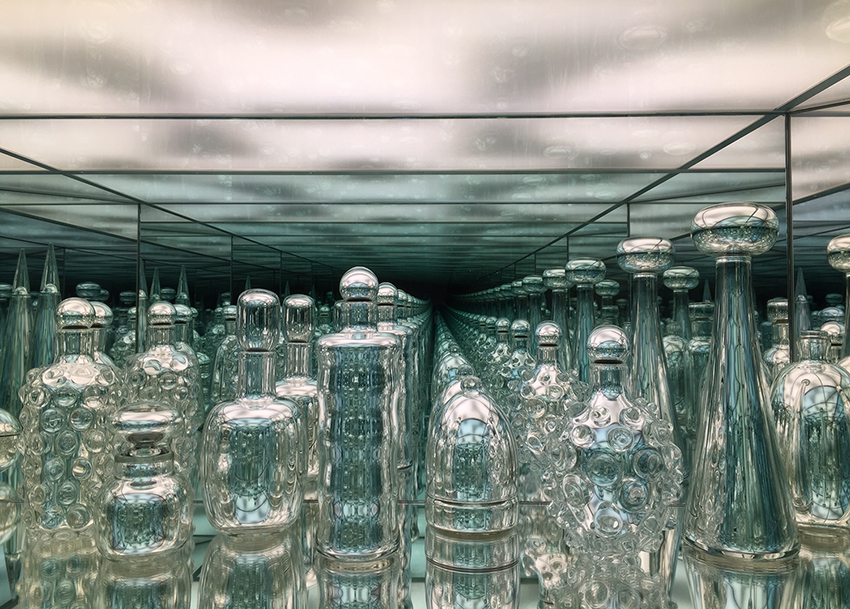 It is a fascinating mirrored installation and McElheny hand-blew each glass vessel based on Italian, Austrian, Czech and Scandinavian designs from 1920-1990. I loved it so much and couldn't stop looking at it. I wonder how I can incorporate the idea of endless elegance into a piece of my own art.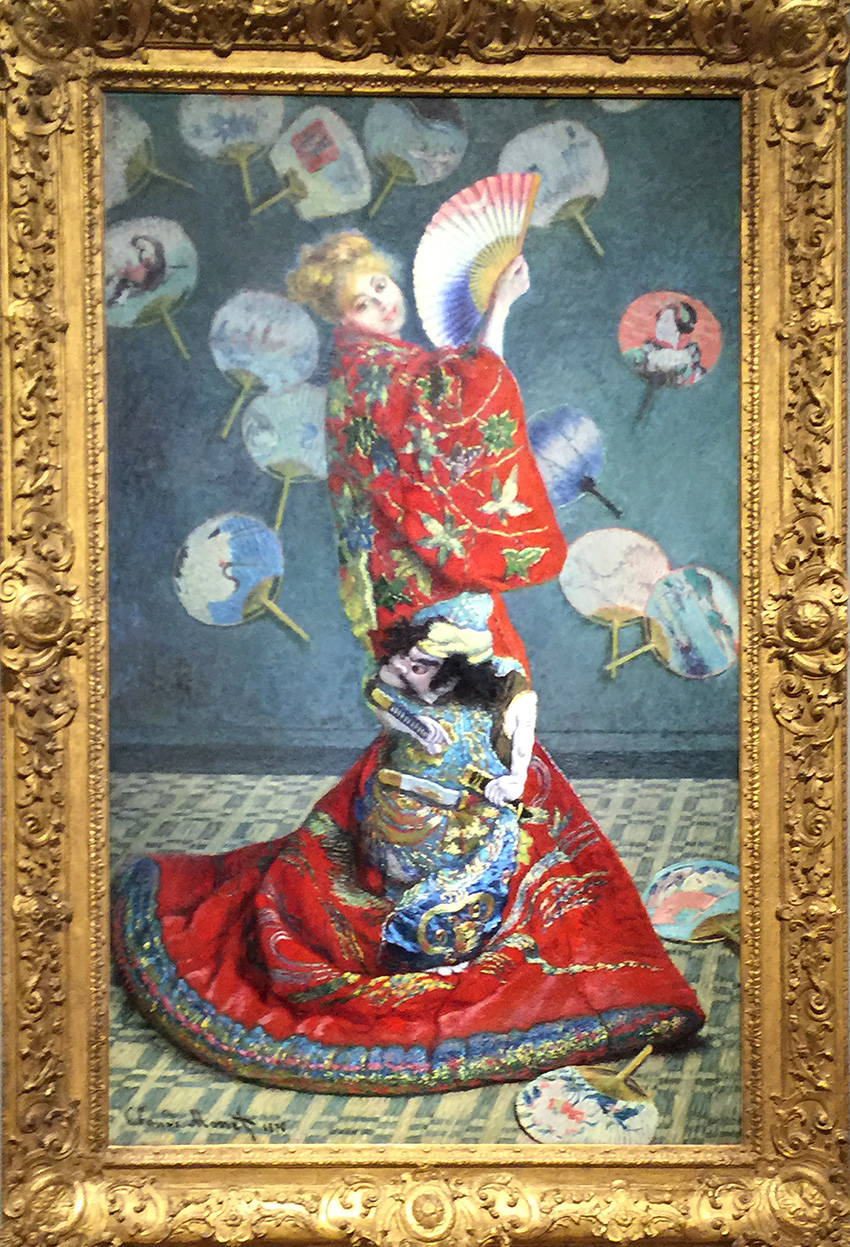 La Japonaise (Camille Monet in Japanese Costume), Claude Monet, 1876
The colors and details in this picture- from the Costume to the carpet are just mind blowing.  I did not like the frame around this painting- it is sooo pompous and takes away so much from the painting – I am sure it is not the original frame and one of those Museum's early "let's make sure all artwork gets the same frame" craziness, as I wrote about in my Art Strolls here.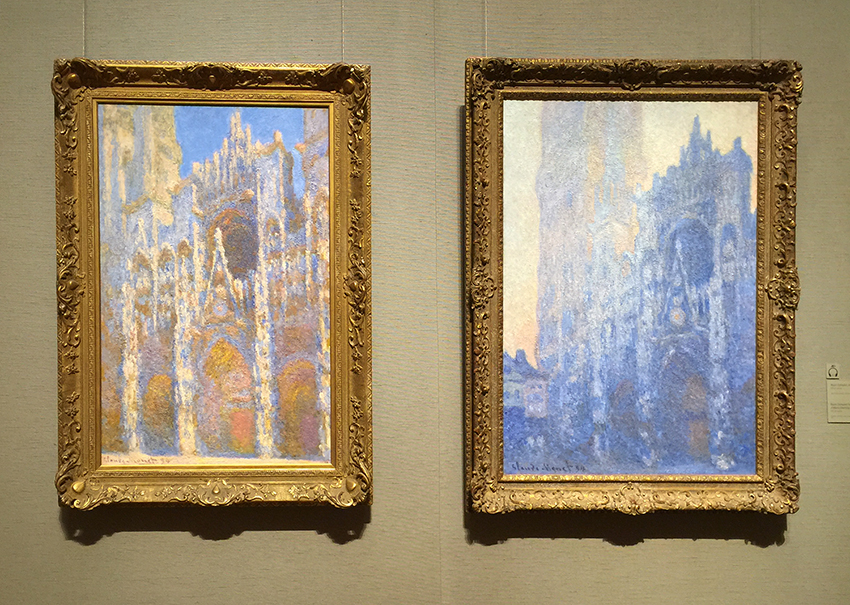 Rouen Cathedral Facade, 1894 and Rouen Cathedral Facade and Tour d'Albane (Morning Effect), 1894 by Claude Monet – Oil on Canvas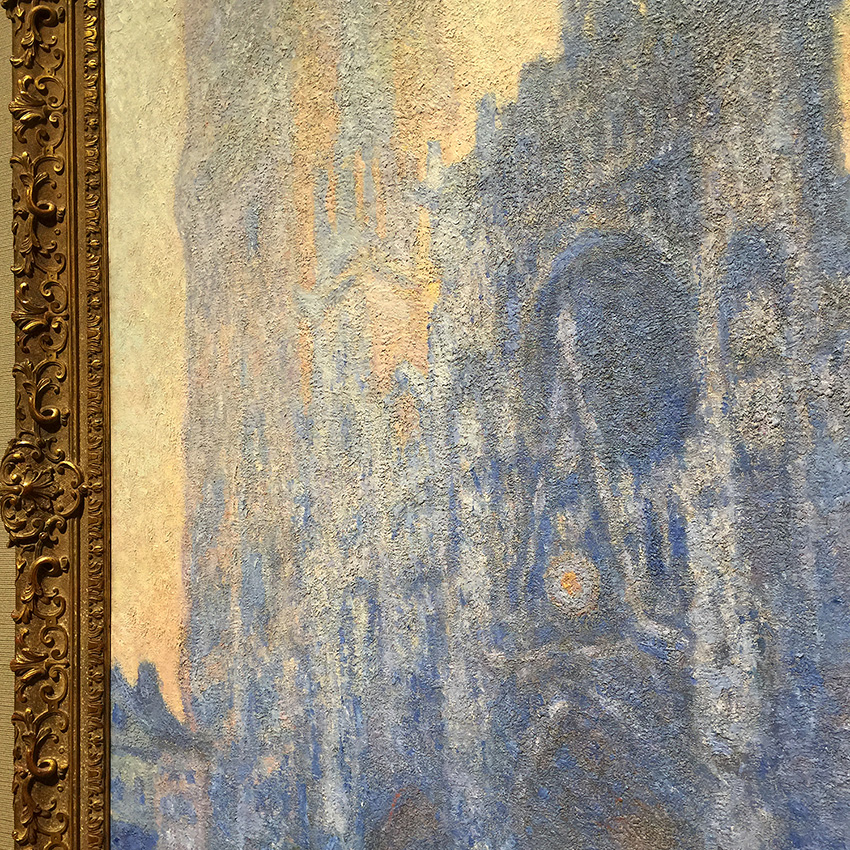 I love those paintings. They glow, atmosphere and the texture and impasto is just unreal. It makes me want to touch it.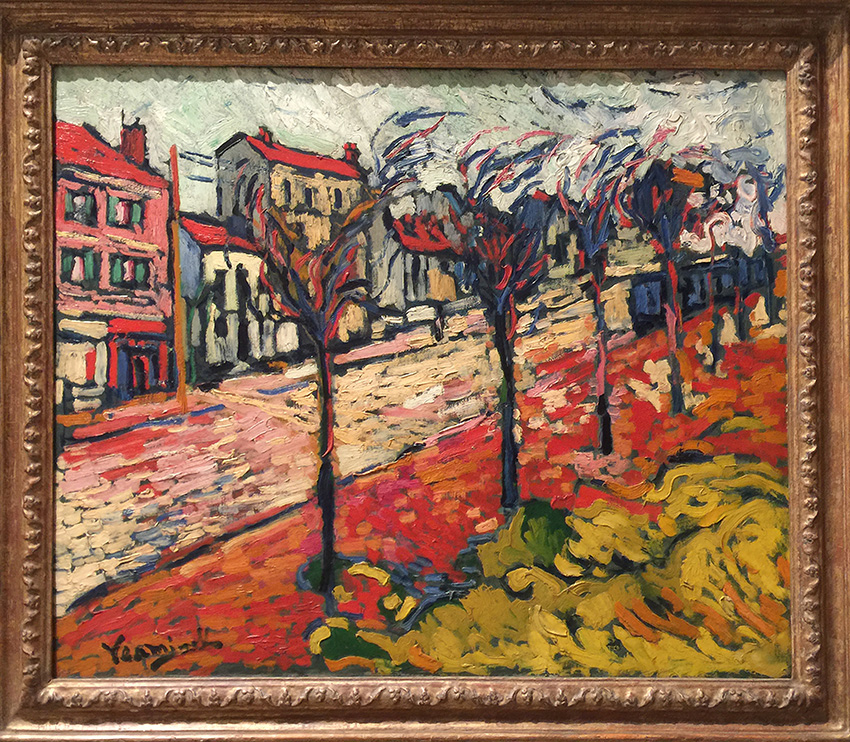 Paysage de Banlieue, 1905 by Maurice de Vlaminck. Students of my Art Rules class might remember that we talked about a couple of his paintings in the Fauvism part of the class. I always love how my students are as intrigued as I am by the marks and colors . It is truly inspiring to discover this style in your own art journal.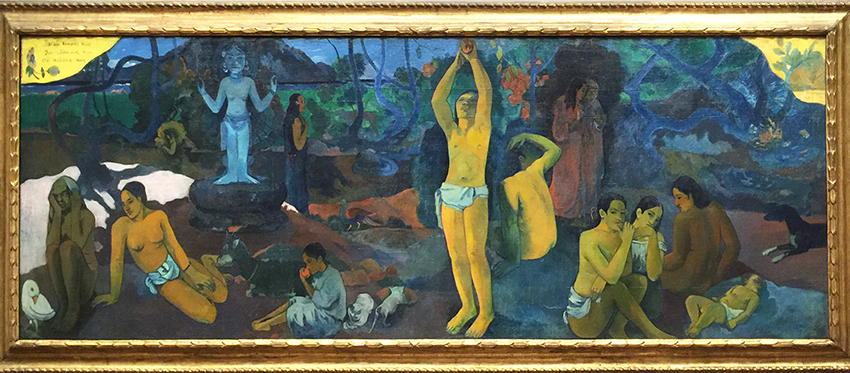 Where Do We Come From? What Are We? Where Are We Going?, 1897–98 by Paul Gauguin. "In 1891, Gauguin left France for Tahiti where he created paintings that express a highly personal mythology. He considered this work to be his masterpiece and the summation of his ideas. Gauguin's letters suggest that the fresco-like painting should be read from right to left, beginning with the sleeping infant. He describes the various figures as pondering the questions of human existence given in the title; the blue idol represents "the Beyond." The old woman at the far left, "close to death," accepts her fate with resignation. " (from MFA Website). It is a massive painting and keeps you with it's Narrative and Symbolism.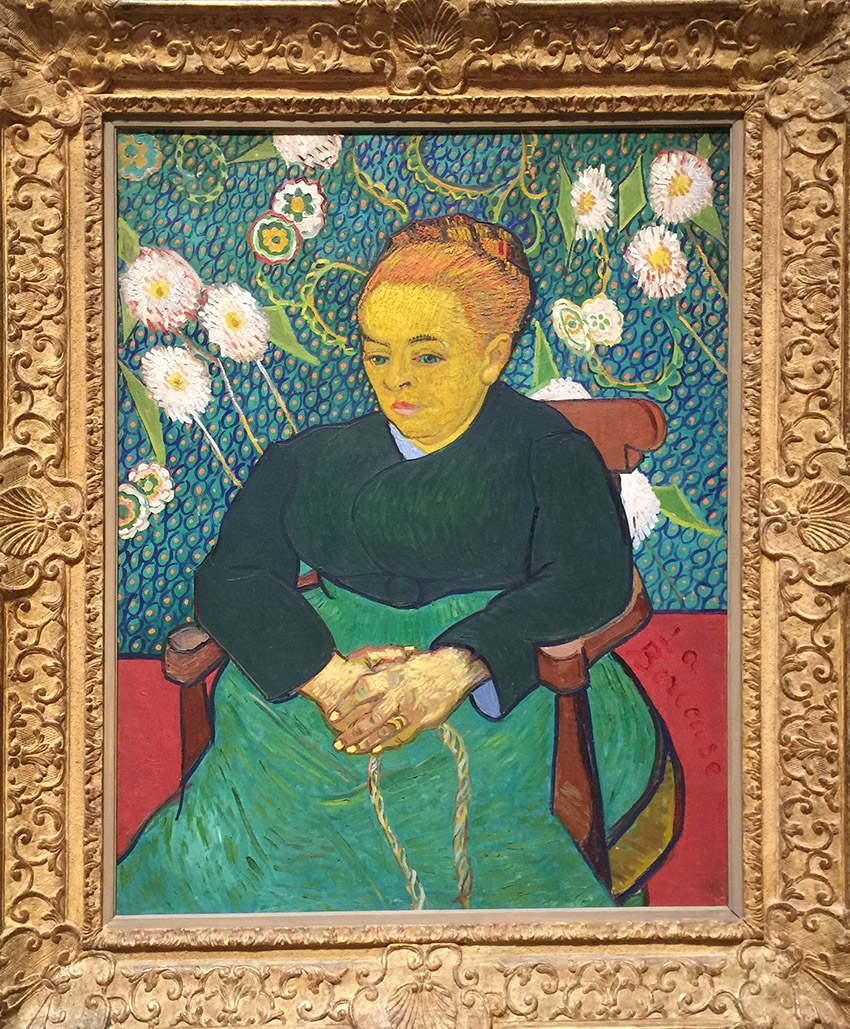 Lullaby: Madame Augustine Roulin Rocking a Cradle (La  Berceuse), 1889 by Vincent Van Gogh. I love the vividly colored patterned background! The texture of her hair – and the colors are just glowing.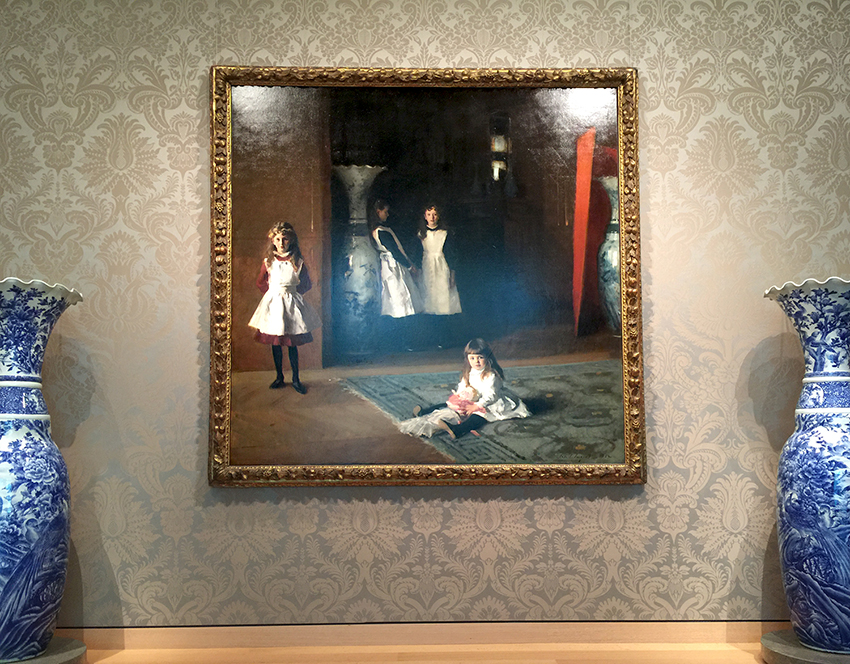 The Daughters of Edward Darley Boit, 1882 by John Singer Sargent.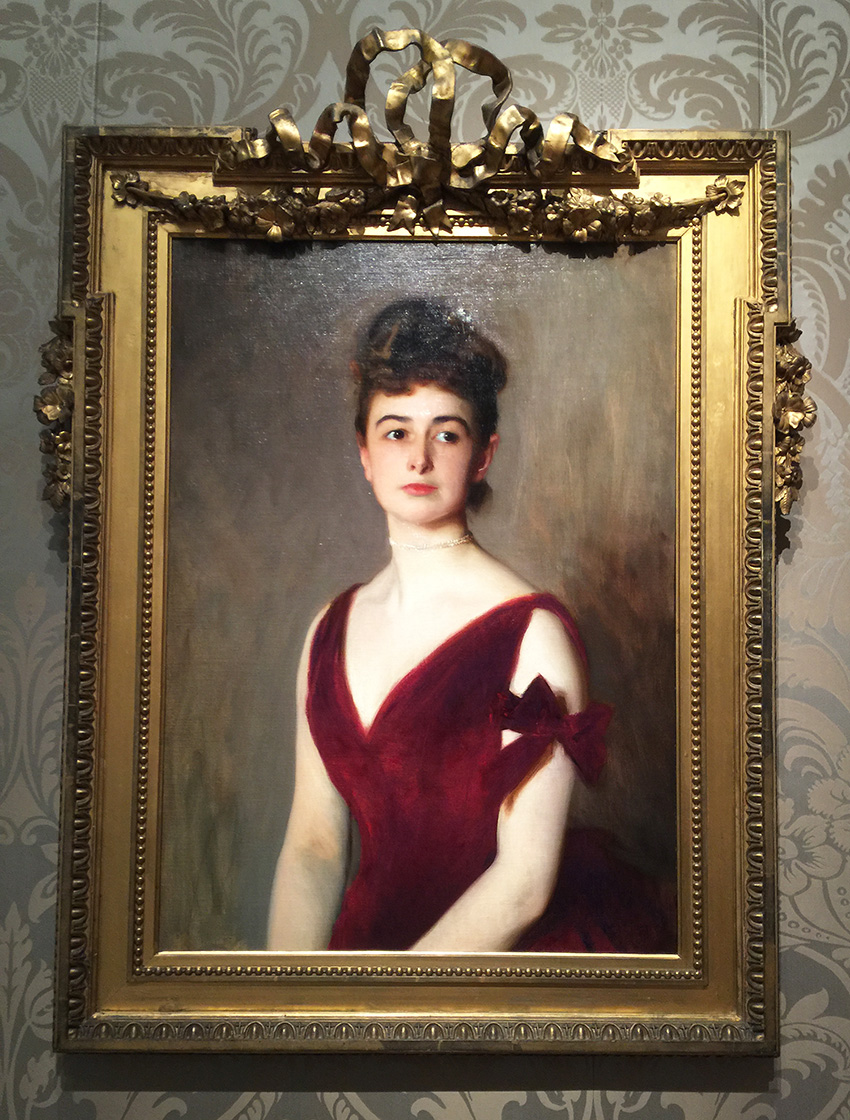 Mrs. Charles E. Inches (Louise Pomeroy), 1887 by John Singer Sargent.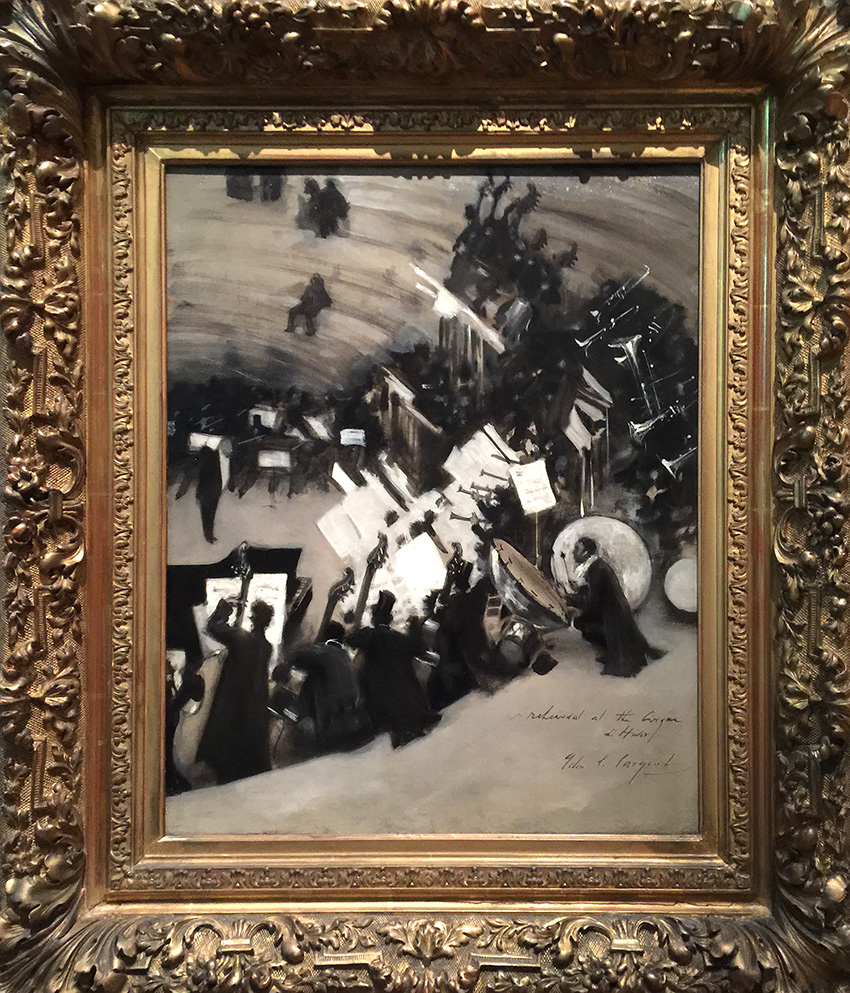 Rehearsal of the Pasdeloup Orchestra at the Cirque d'Hiver, about 1879–80 by John Singer Sargent. This last painting was actually my favorite of his paintings. I love the monochromatic color palette and that you can almost hear the music. Apparently John Singer Sargent was influenced by artwork by Edgar Degas he had seen in 1877 (check out my Art Stroll through the Degas Exhibition at MoMA recently) – and that makes total sense to me. Love how he took the inspiration and made his own piece.
Hope you enjoyed the Art Stroll through the Permanent Collection of the MFA in Boston. If I could I would go every week to a museum for a little art inspiration.