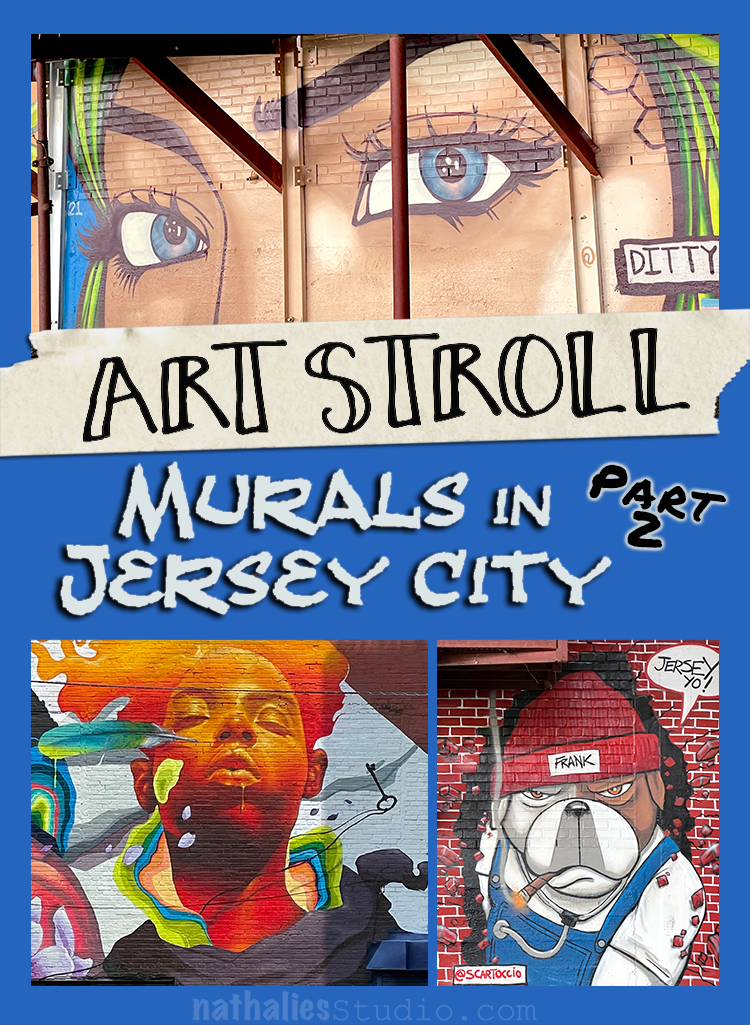 It has been a while since I blogged about the many Murals that you will find in Jersey City and after a recent Mural Festival I thought it would be time to get out on the bike and check out the new murals that popped up and make it separate ArtStroll instead of adding it just to my usual Stroll Through the Hood Posts.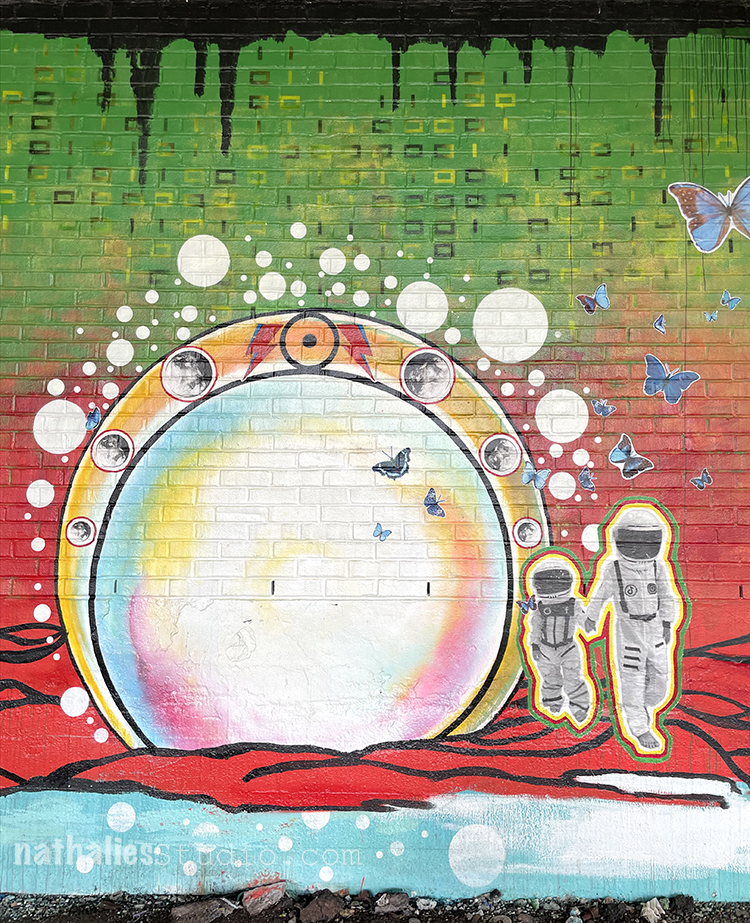 I love the mix of paste up and spray paint on this mural!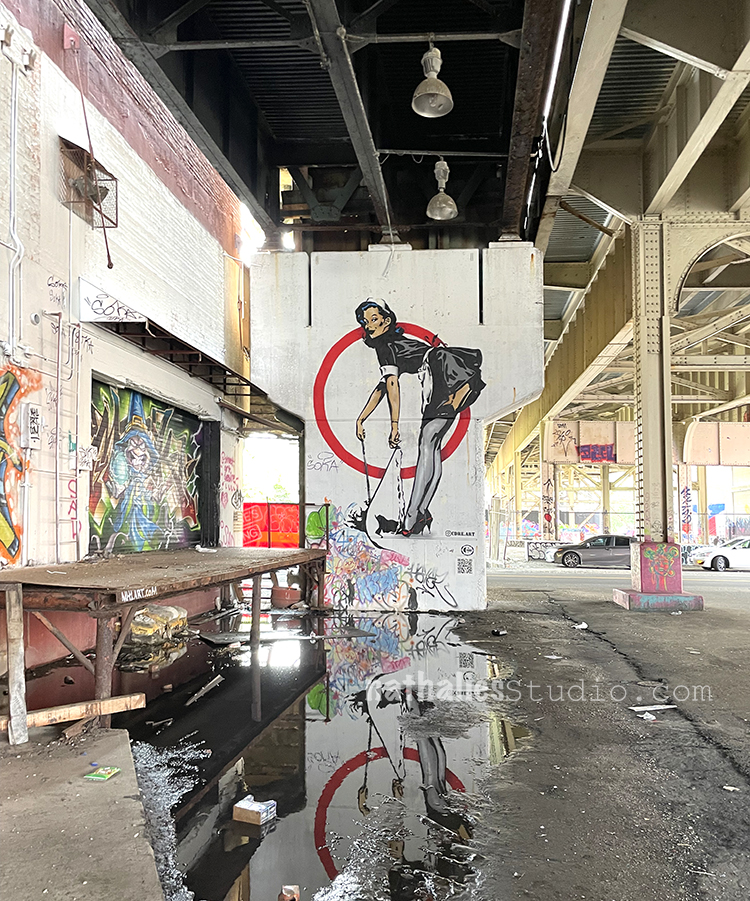 This Bridge is not the most pleasant area not because of safety concerns in regards to people but as I told my friend Kim jokingly ..if a drop falls down on me from the top …will it burn a whole into my skin? Urban Humor I guess ;) Let's sweep that concern under the concrete ;)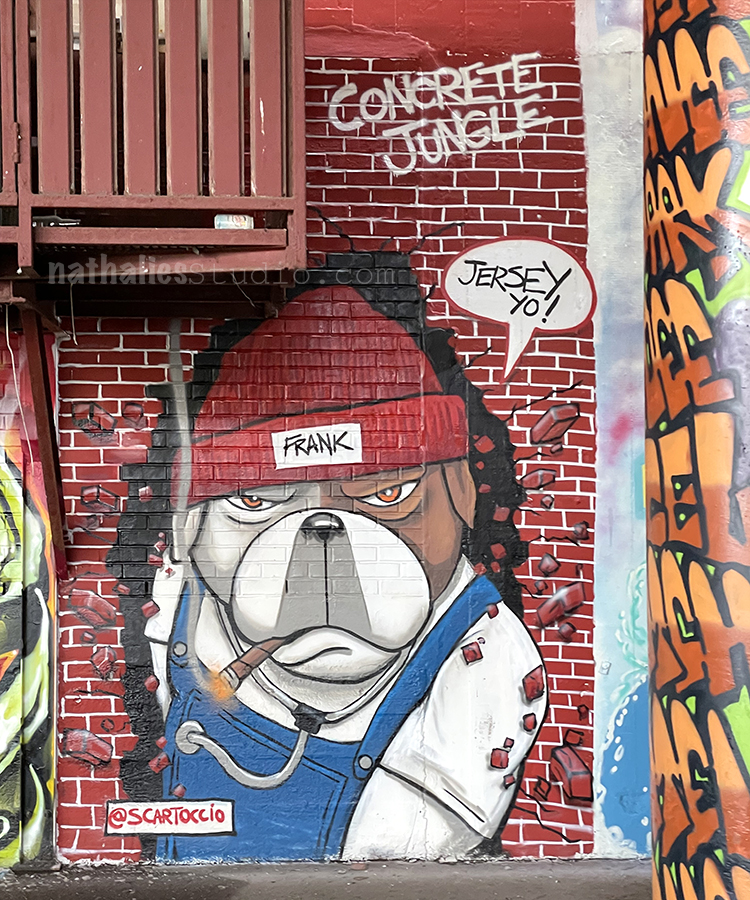 Concrete Jungle that is!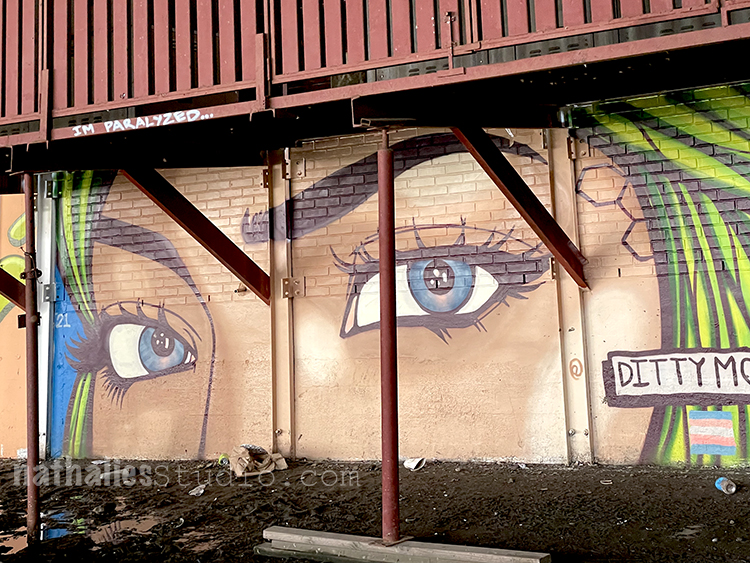 I love that the balcony above the eyes says "I am Paralyzed"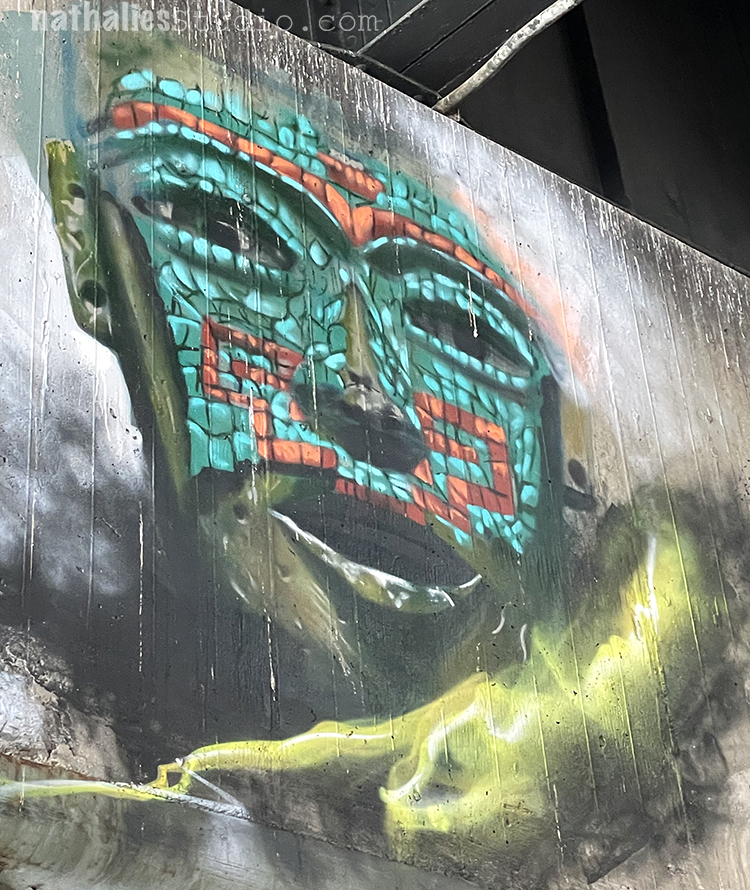 I am always amazed about how much spray paint just glows and vibrates and I love how the texture of the bridge pillar is so visible.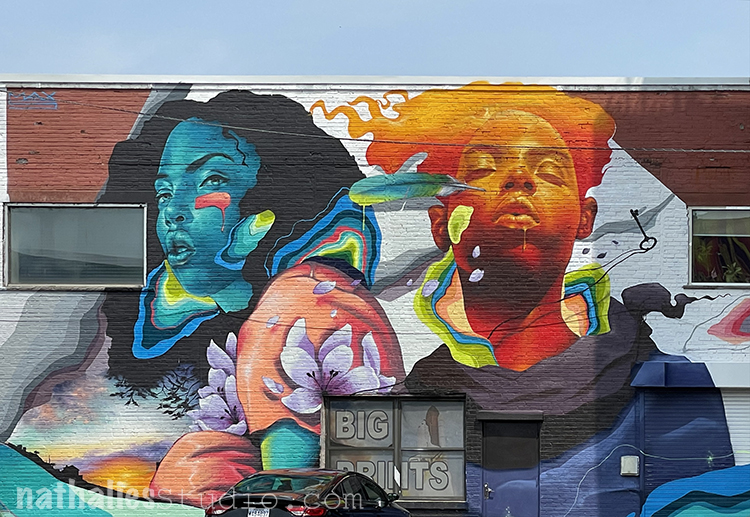 Stunning Mural – and as you can see with the door and car as a reference …pretty pretty big!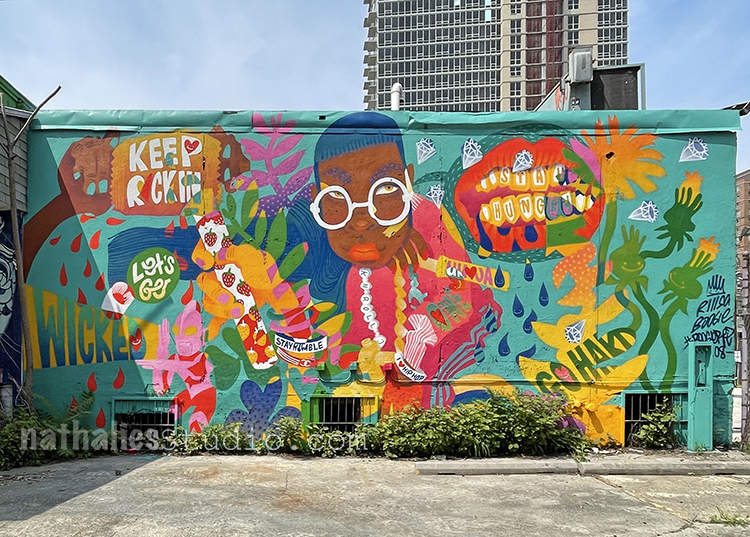 It is so much fun to see the different murals – Love the "Stay Hungry" and "Keep Rockin" phrases and all the different fonts created!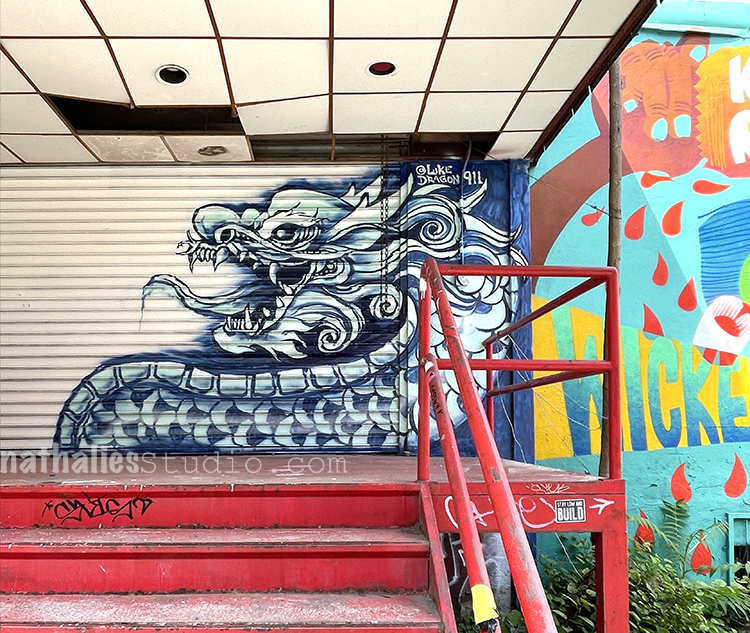 The red stairs and the broken ceiling to the warehouse make this dragon even cooler!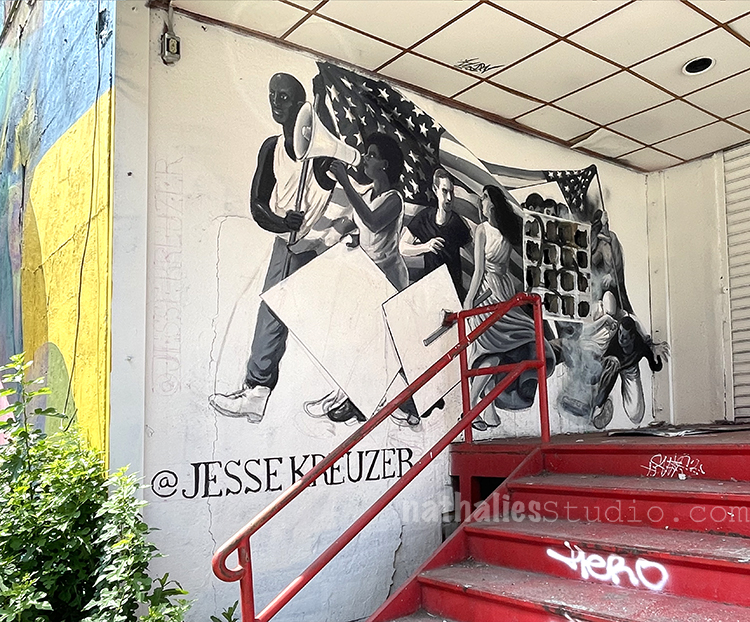 Look at the depiction on the right of this mural and then check out Jesse Kreuzer's post about it on instagram. Unfortunately it looks like something was painted over this- I didn't realize it when I was spinning around to take the picture but now I want to go back and check it.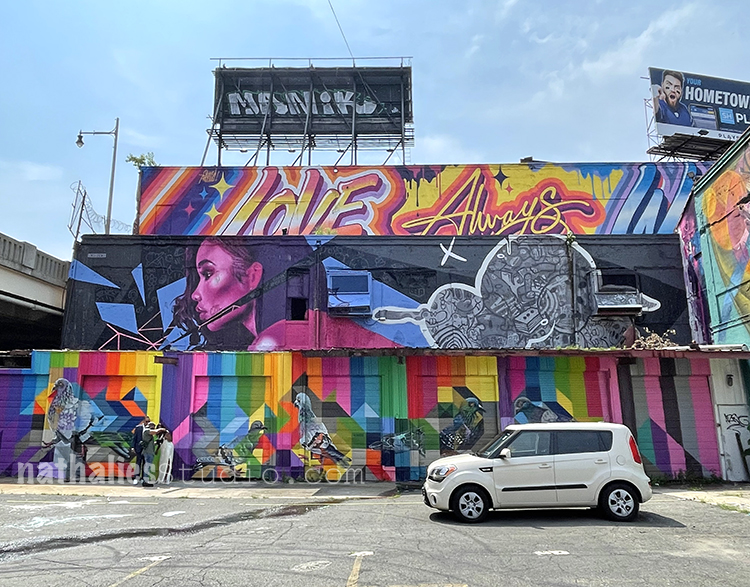 I love the staggered look of different murals on this building and there was even a couple in their wedding attire to take some photos. What a great idea for some cards. And how funny that nowadays people are just embracing murals versus years and years ago people would just see it as vandalism. Things have changed a lot.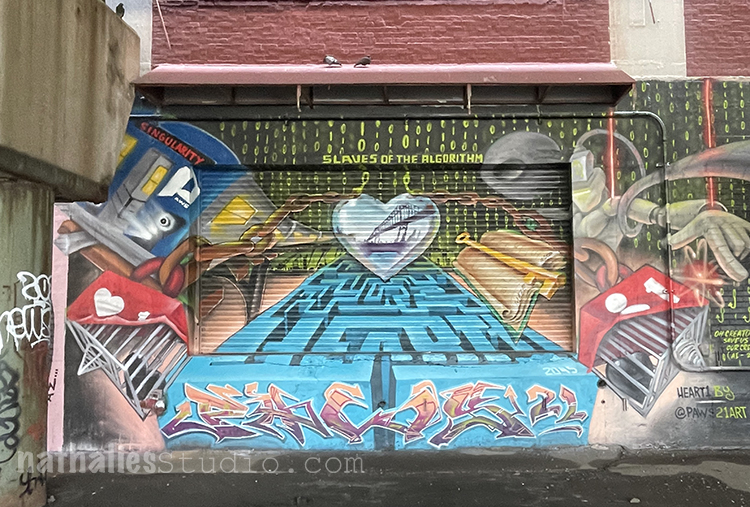 Slaves Of The Algorithm – awesome commentary on today's social media insanity by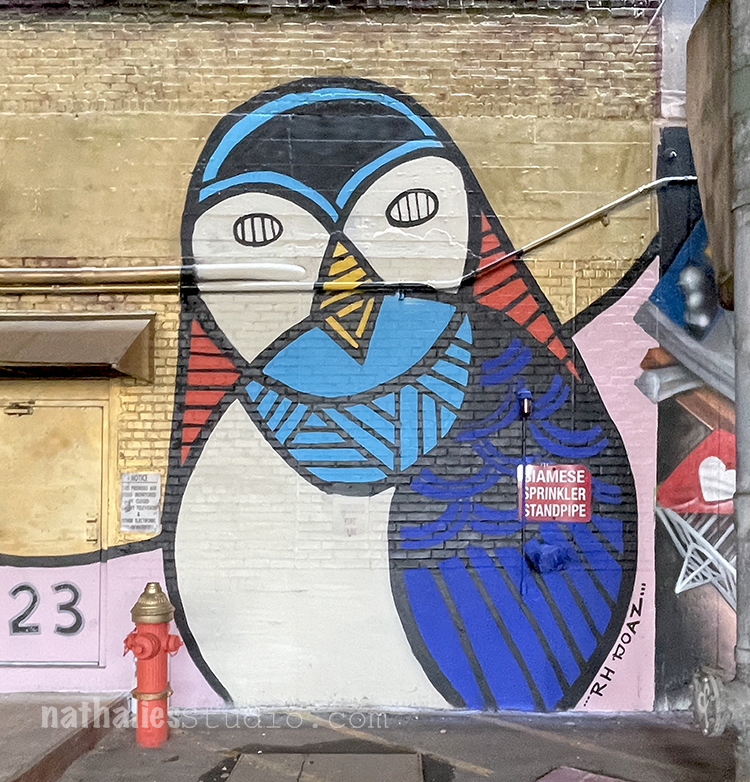 Love this!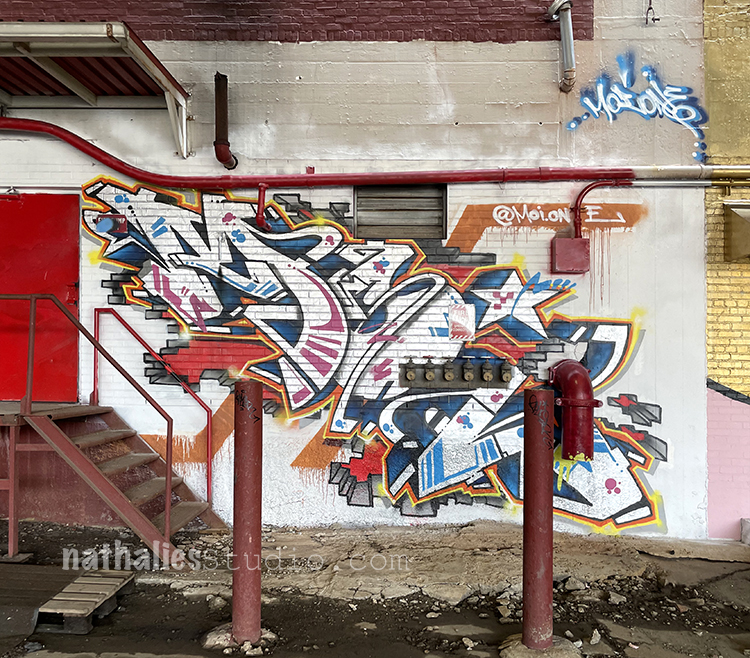 I just love the whole scene- the graffiti, the pipes, broken concrete, different textures on the wall – things like this give me a buzz!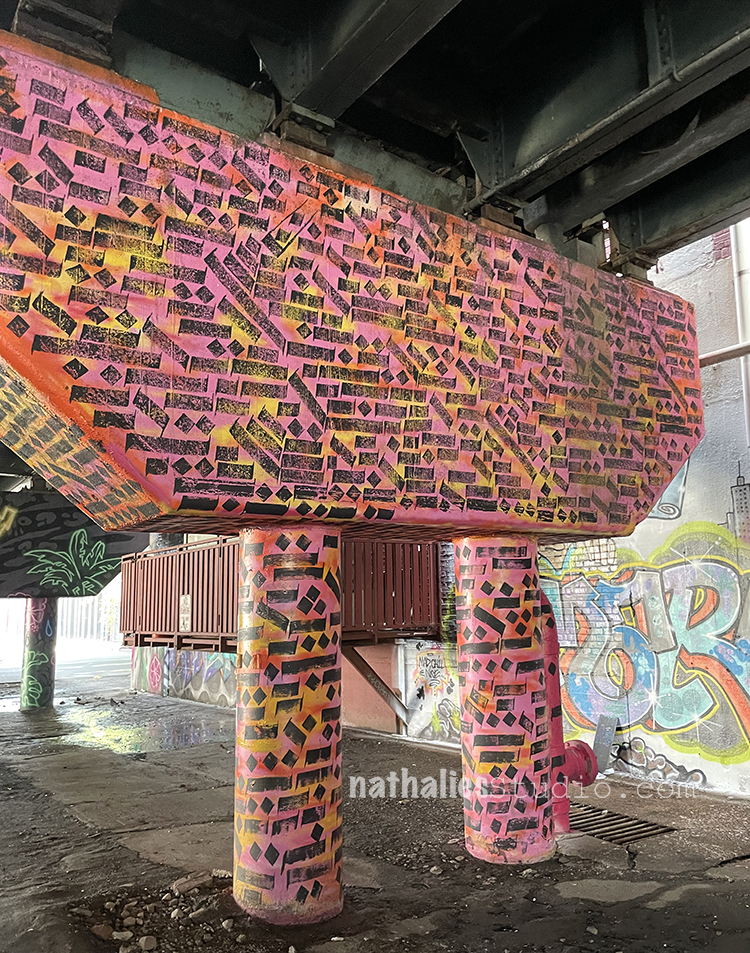 How cool is this? One of the bridge pillars and after painting the background probably just done with one of those super duper thick graffiti markers. This makes me want to go and create a pattern similar into my art journal.
Hope you enjoyed this little JC Art Stroll. I will do another one very soon and show you some more new murals in my hood :)