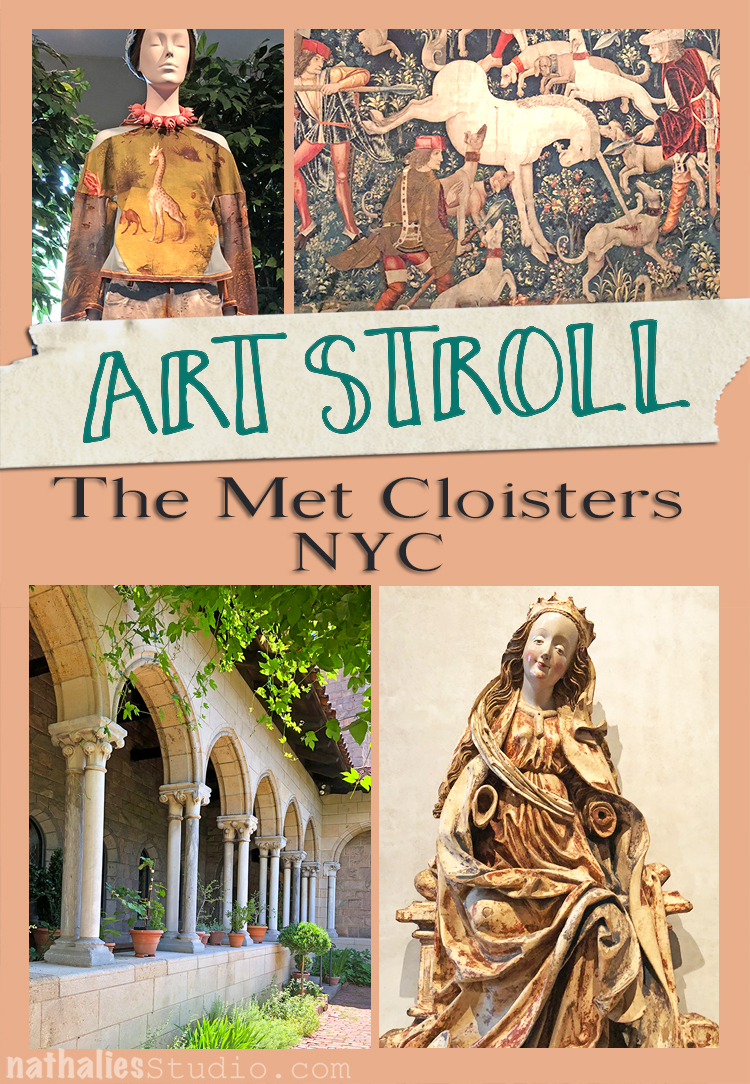 For my birthday my husband and I took the day off and went to The Cloisters in NYC. I am so glad we did this.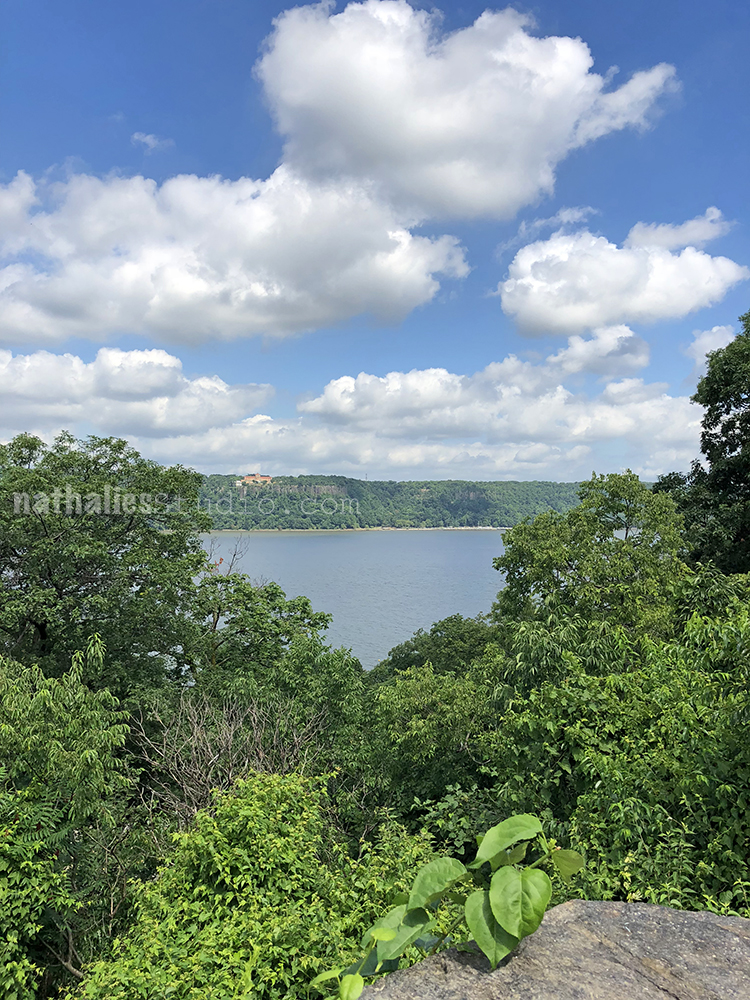 Hard to believe you are still in the city and with the magnificent Fort Tryon Park right at the Hudson River you could almost think you are somewhere in Europe. At parts I could imagine being at the River Rhine.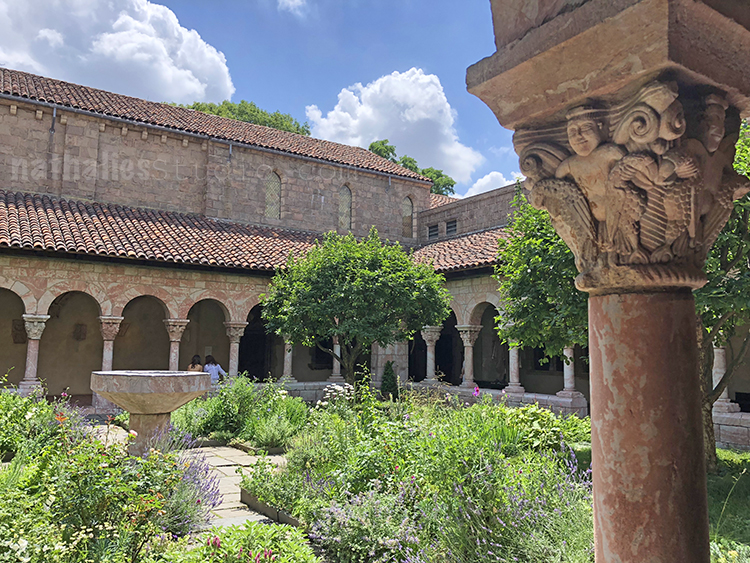 The Cloisters are a museum (part of the MET) built from 4 different European cloistered, acquired by an American fellow, then sold to Rockefeller. Between 1934 and 1939 they were dissembled over stone by stone and built up again here in a way of a nice Frankenstein Cloister. At times you feel you are not in the States anymore – everything feels real- and yet then upon turning another corner you realize something is off …it is weird and fun.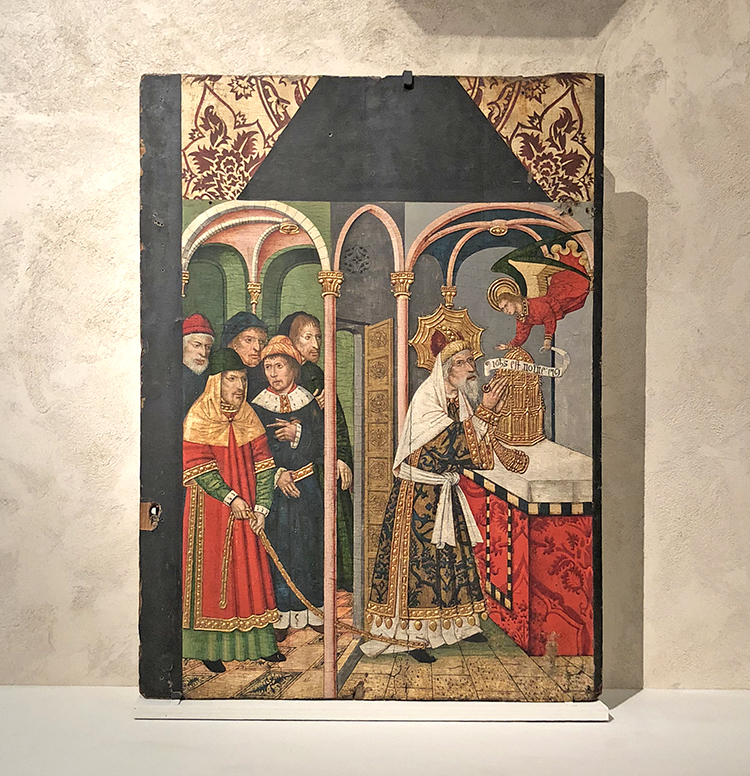 An incredible amount of medieval art is hosted in the museum as well. A lot of art in this time period of course was made for the church.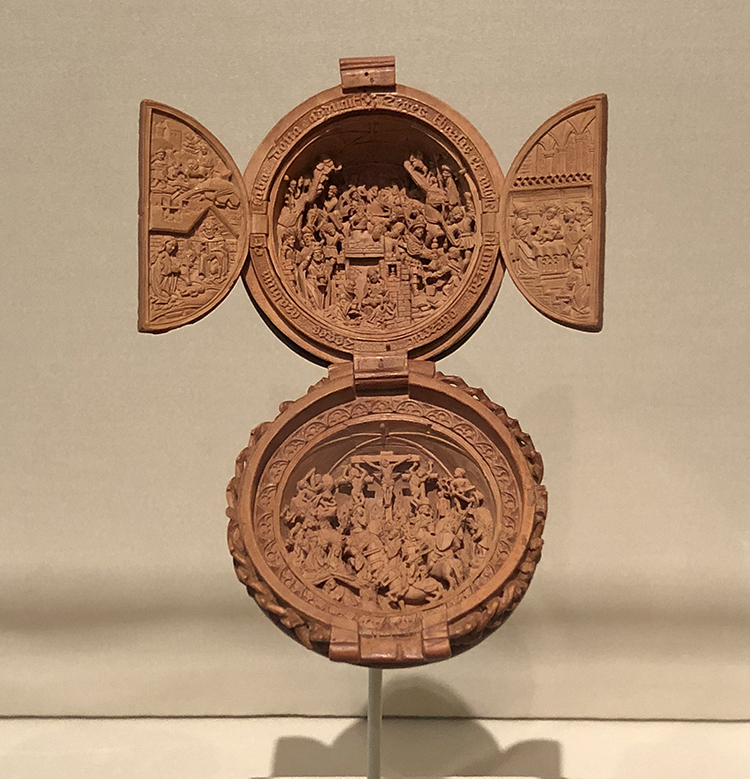 above piece was tiny!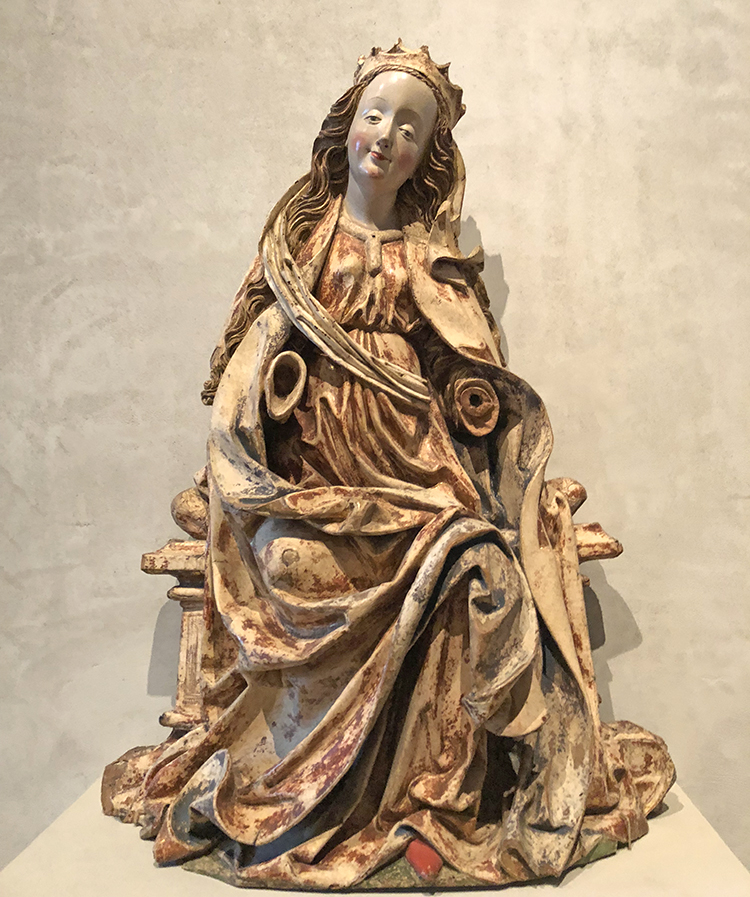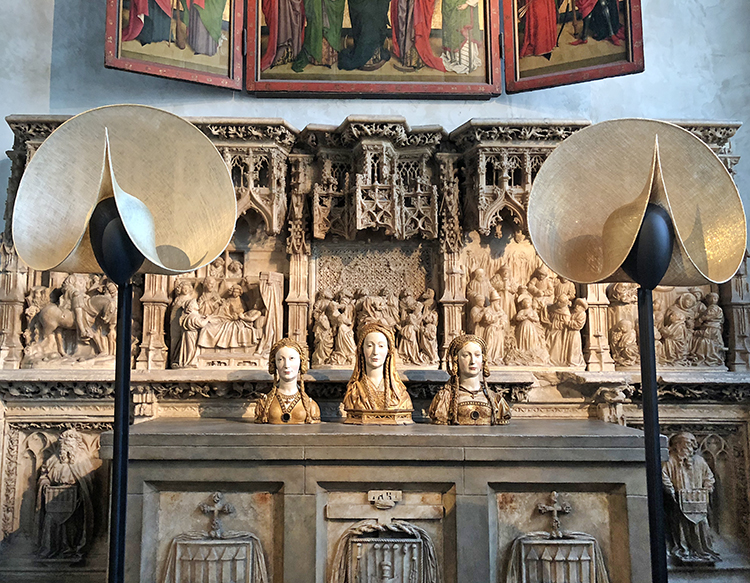 The three heads on the wood carved altar are relics made around 1500 in Germany and contain each a skull of a saint.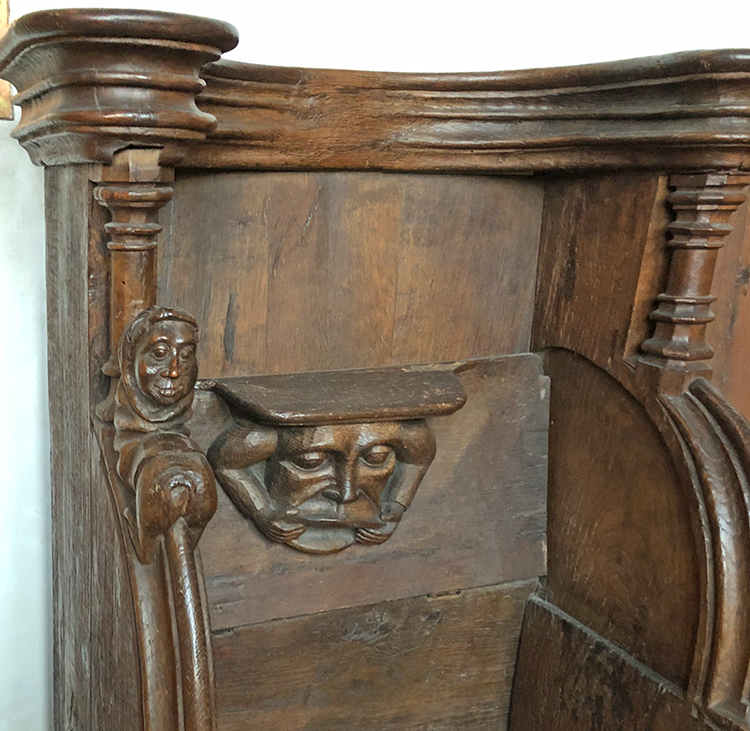 Church bench….mhhhhh ….
When I entered the Unicorn Room with it's tapestry I gasped- it was magical. In 1922, John D. Rockefeller, Jr. purchased the 7 pieces for for one million US dollar and donated them in 1938 to the Met.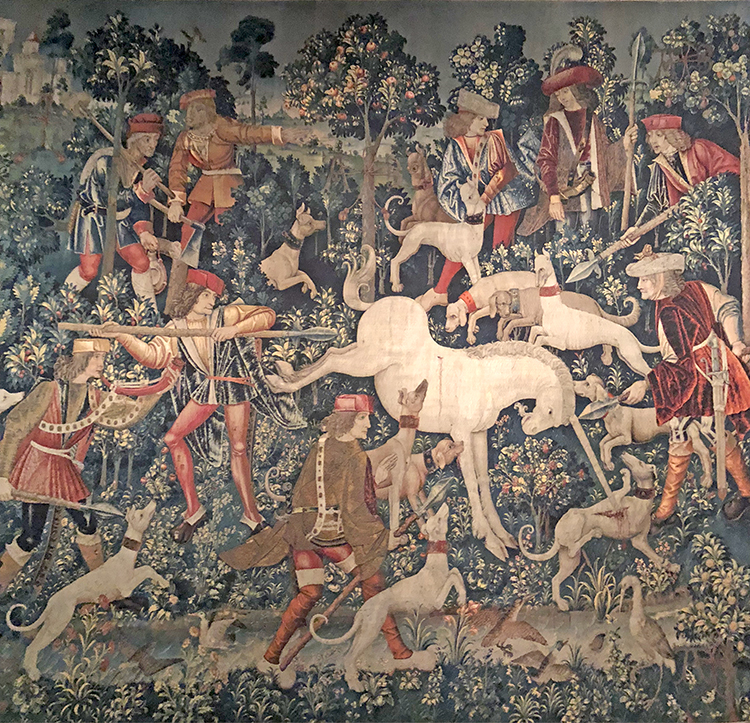 The tapestries tell the story of the Unicorn from the hunt to its captivity. They were made probably in Belgium and woven in wool, metallic threads, and silk and incredible vibrant.  The initials "A" and "E" can be seen hidden in each tapestry several times.  The "E" is backwards and one example can be seen in the tree between two hunters, others are found in the bottom corners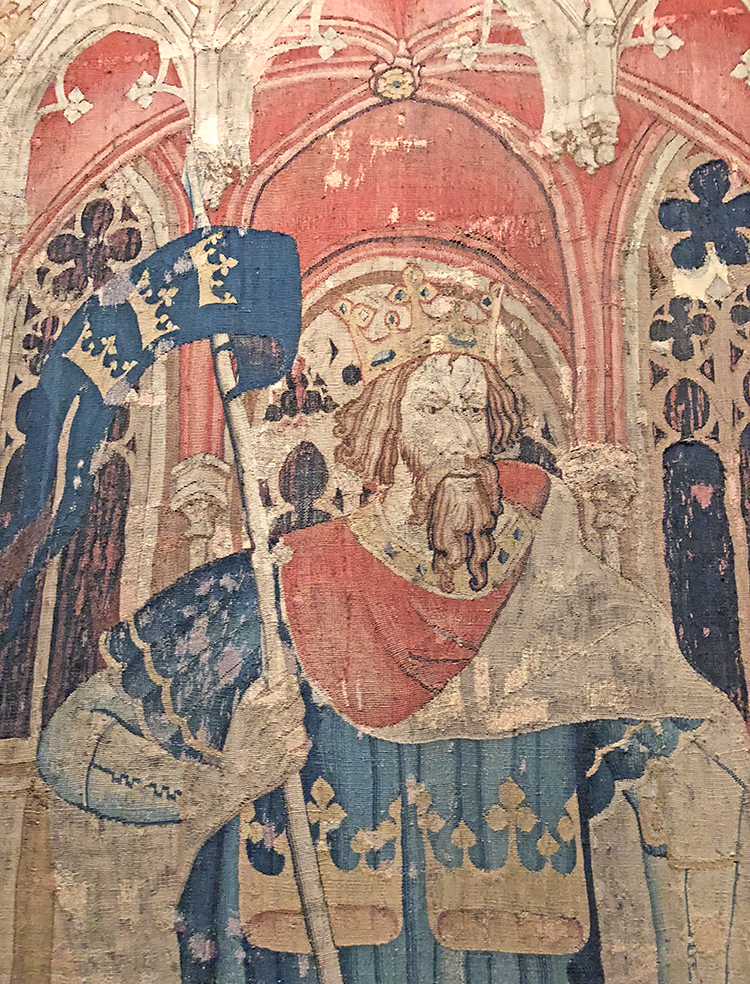 Detail of another tapestry – I will call it "Grumpy guy on tapestry ."..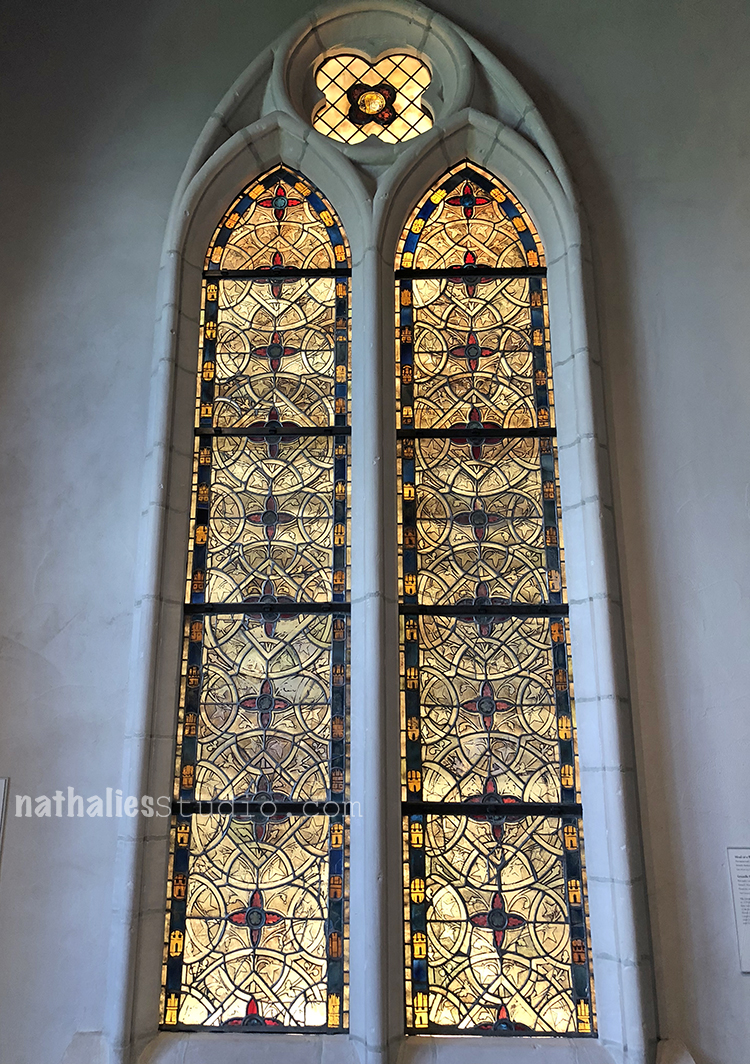 Throughout the cloisters gorgeous windows from all over Europe.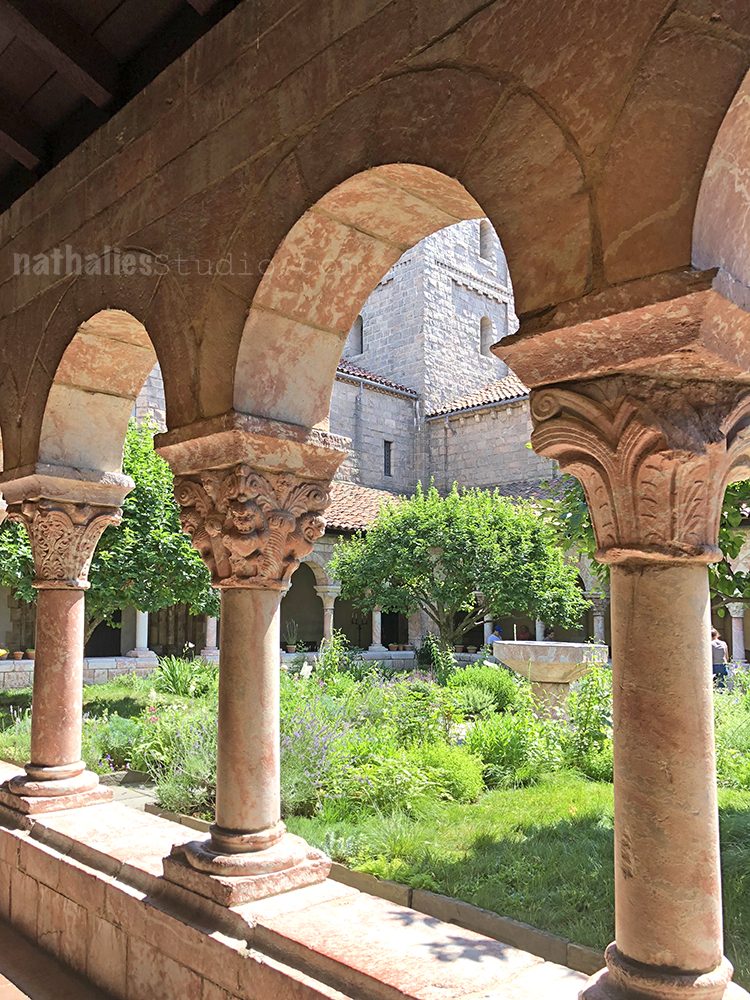 And four wonderful gardens inviting to rest.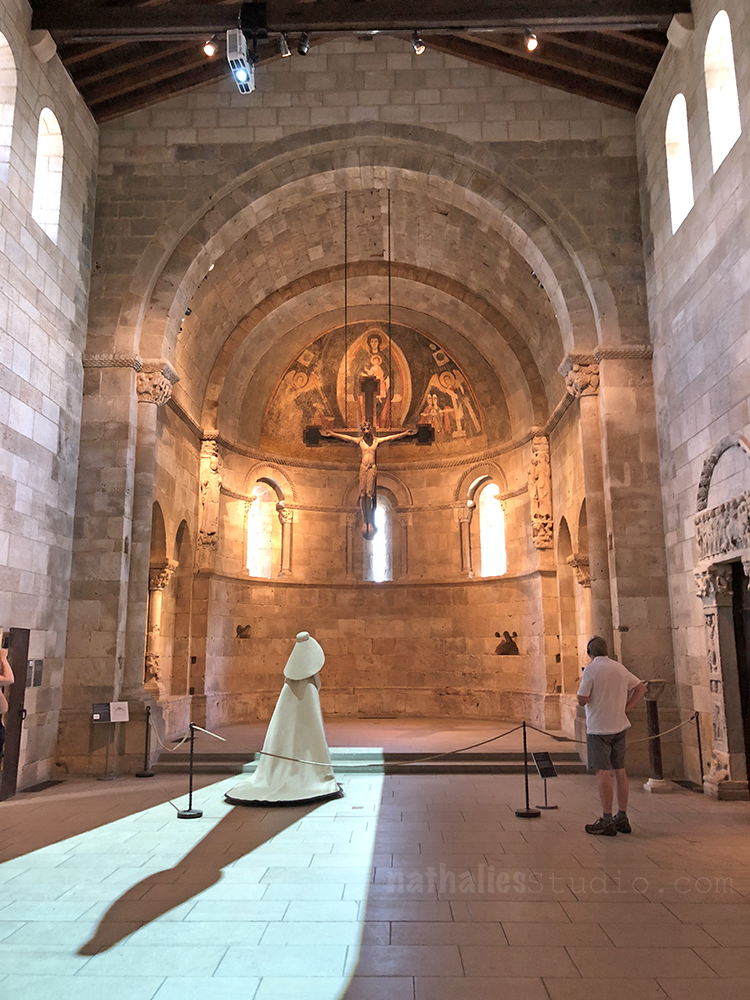 The exhibition "Heavenly Bodies: Fashion and the Catholic Imagination" is running until October 2018. Here a 1967 wedding ensemble from the House of Balenciaga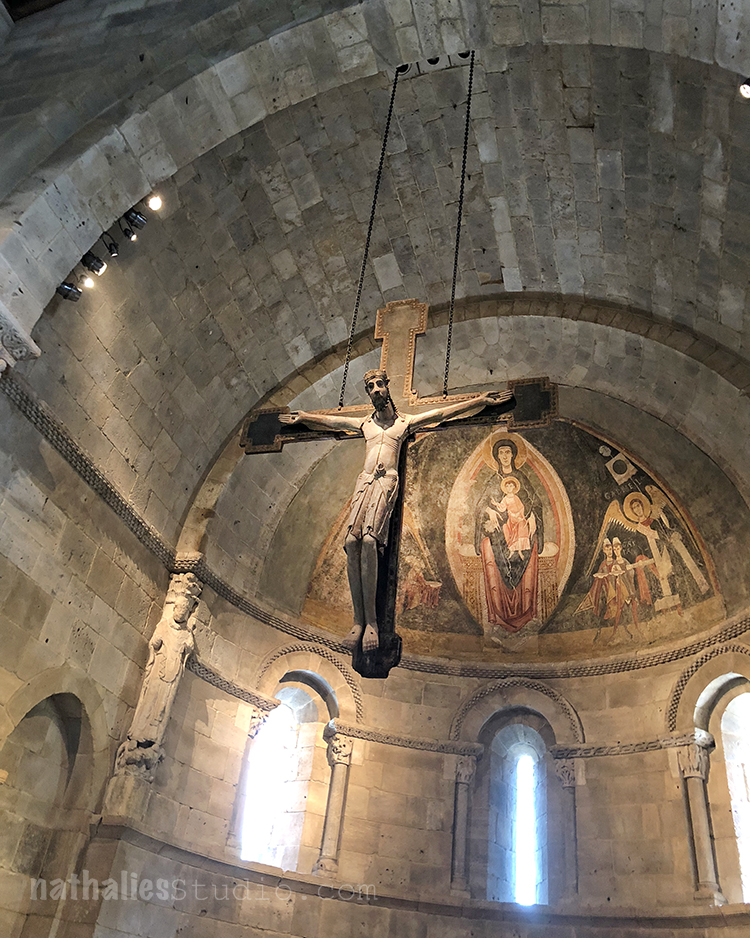 Stunning wooden cross.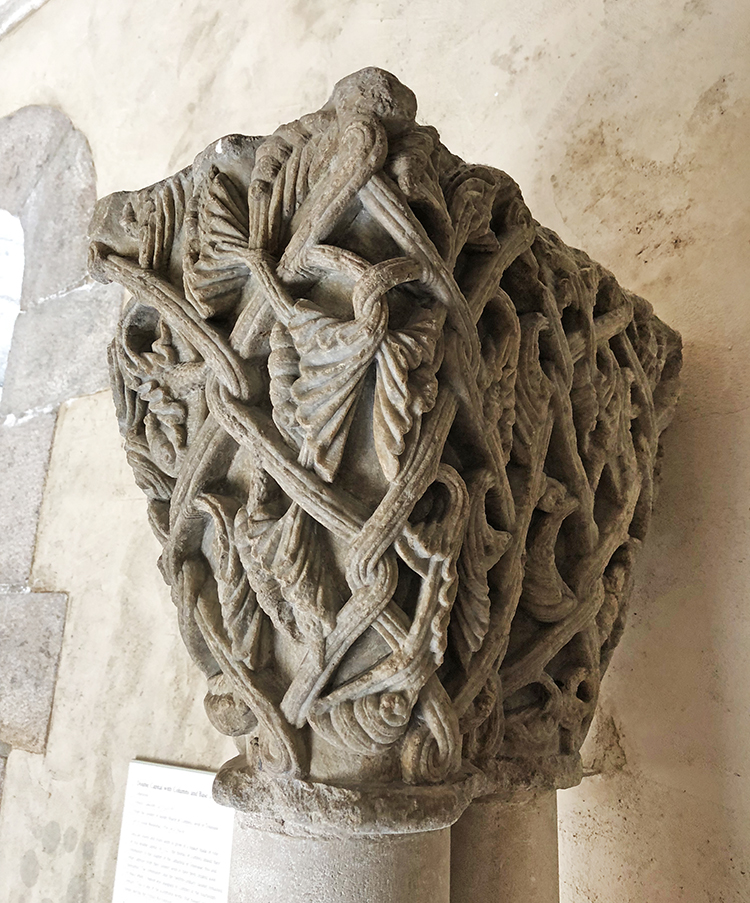 Details of the pillar.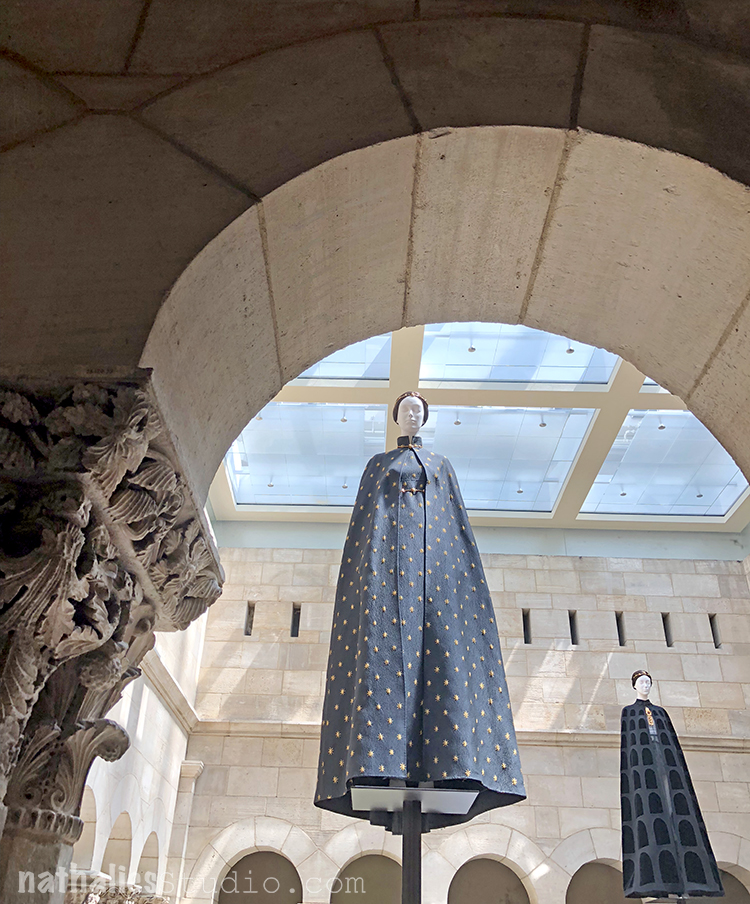 Two Valentino pieces – I found the inspiration for the capes interesting.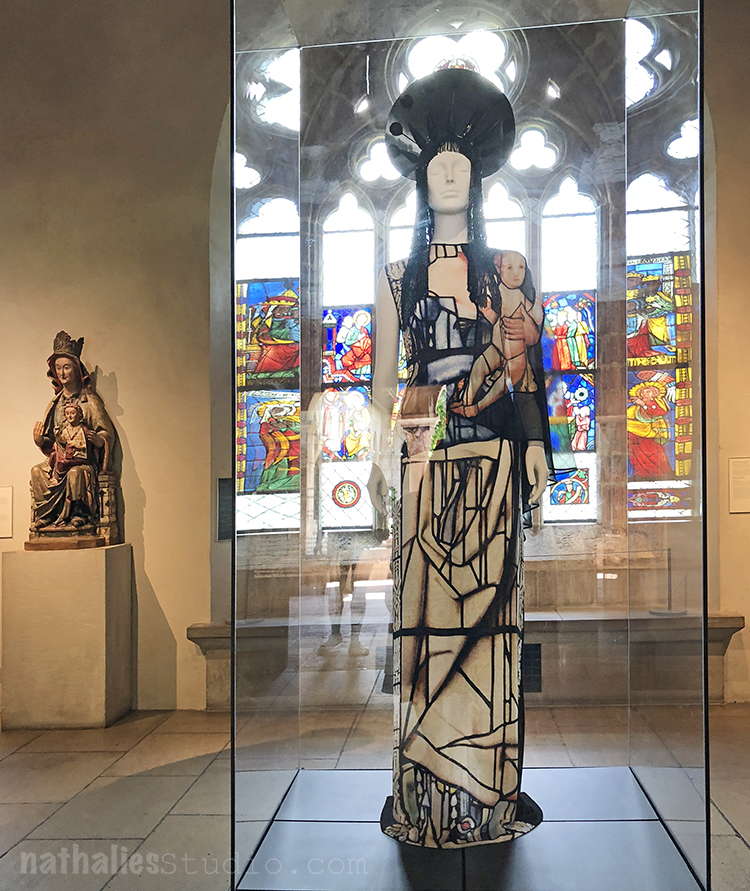 Clear reference to stained glass window.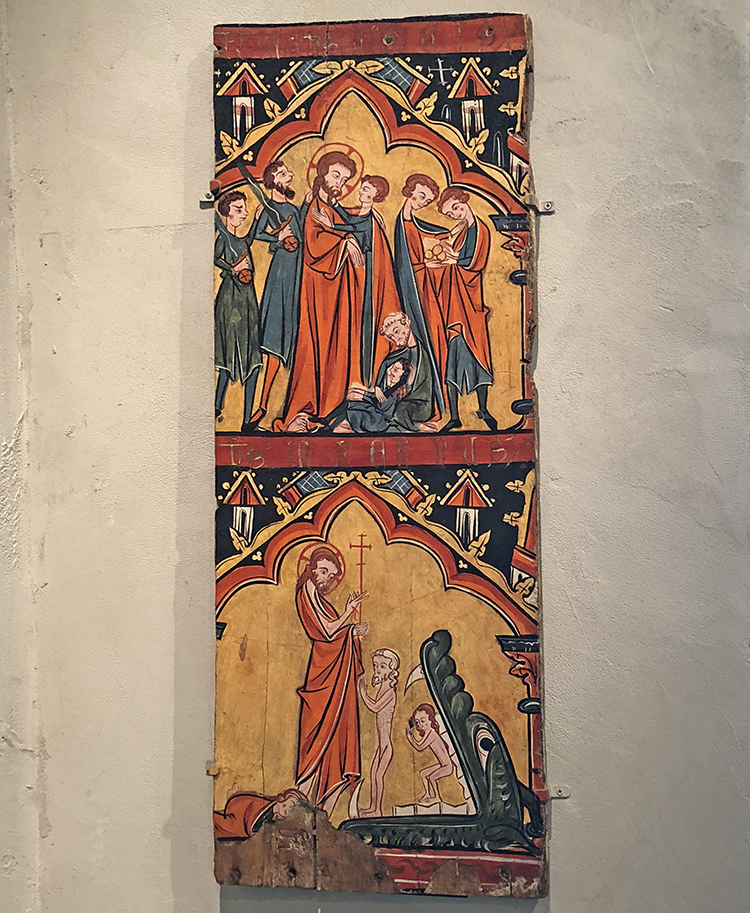 This wooden panel was amazing. Loved how the figures were drawn  and the colors – you could almost think it was a piece from the 60s  but nope – made in Spain, 13th Century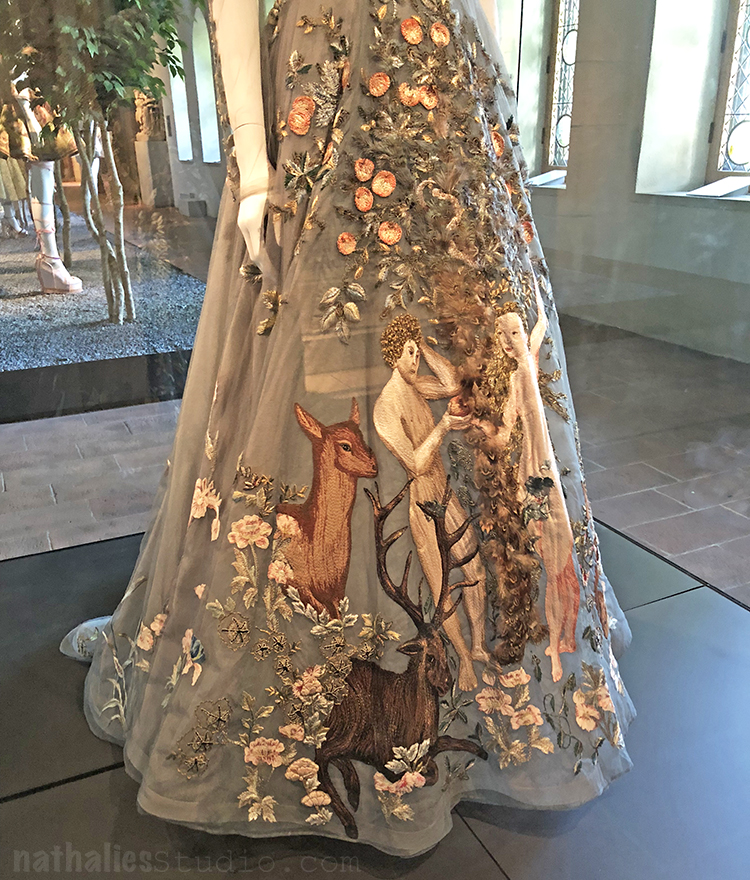 Maria Grazia Chiuri and Pierpaolo Piccioli for Valentino, Spring 2014. Now this one was stunning! The embroidery was breathtaking!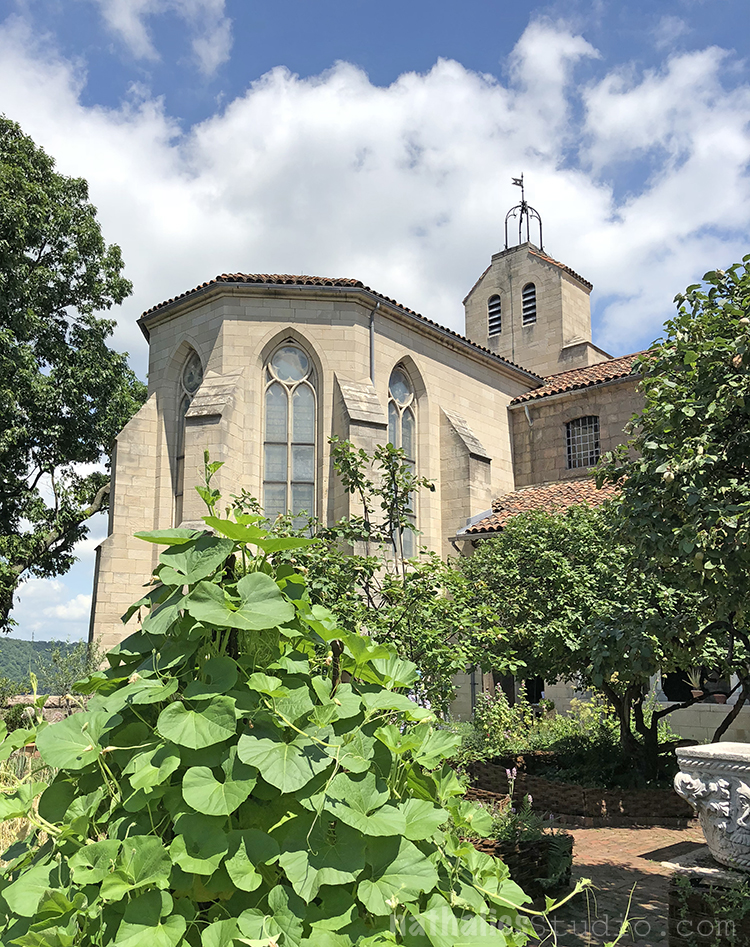 A medieval herb garden in one of the cloisters.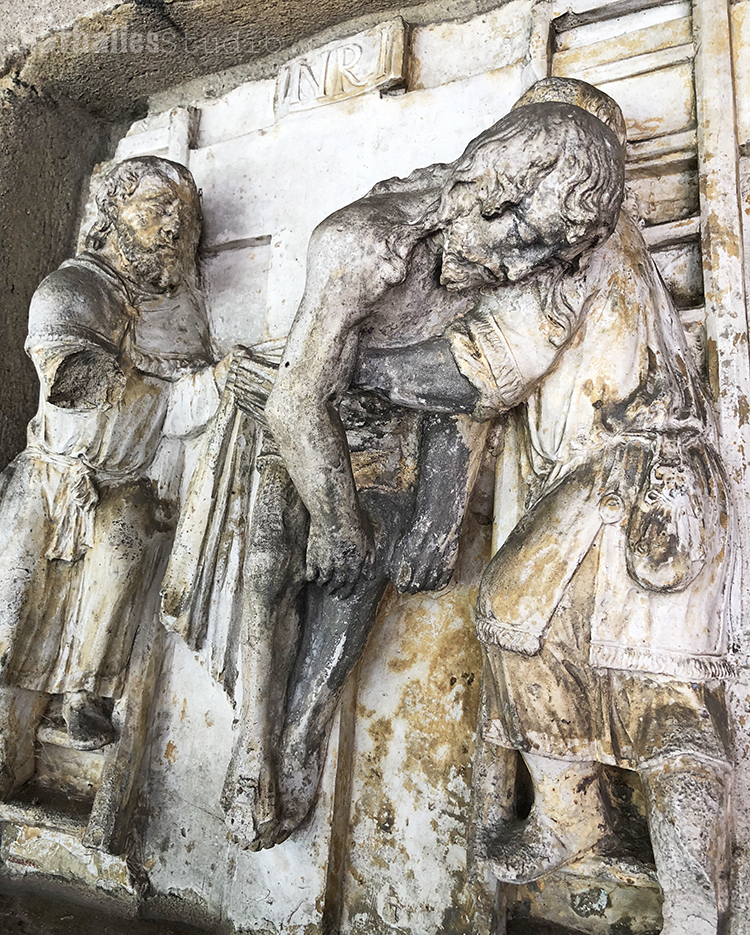 Wherever you turn artwork collected and put in here- again – it was kind of odd- yes I know it is a museum but it also felt so right and then also so misplaced.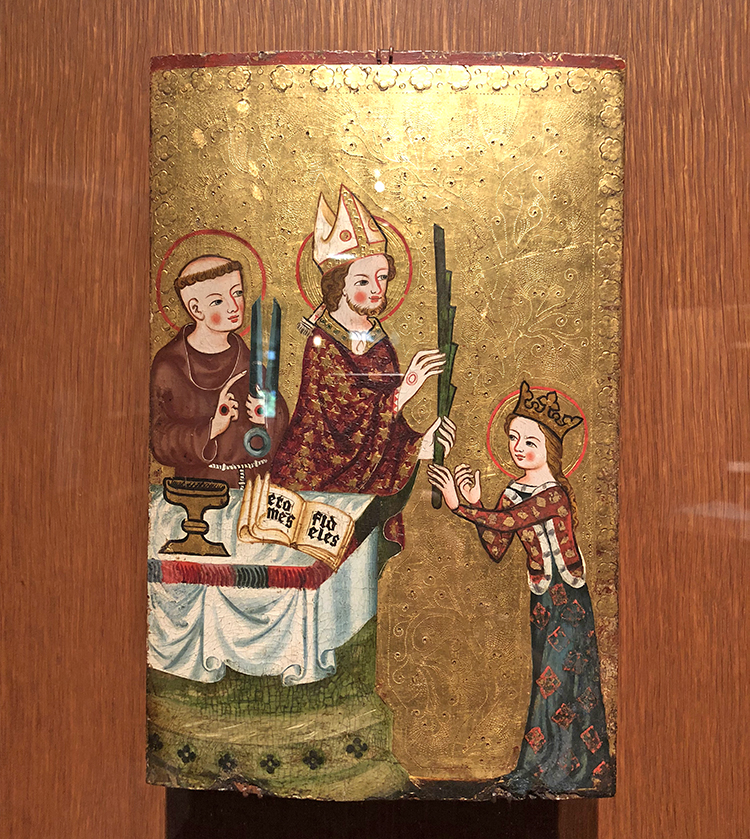 A 14-century work, probably created for a convent in Nuremberg, depicting St. Clare receiving a palm from the Bishop of Assisi.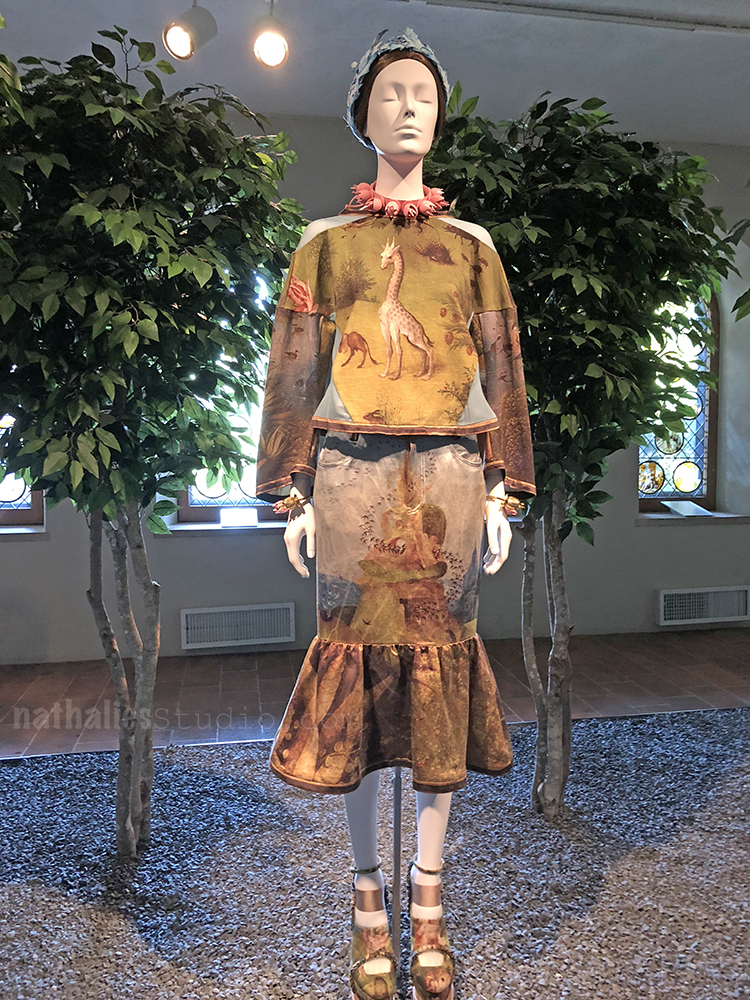 These dresses are in a section inspired by Hieronymous Bosch's triptych The Garden of Earthly Delights.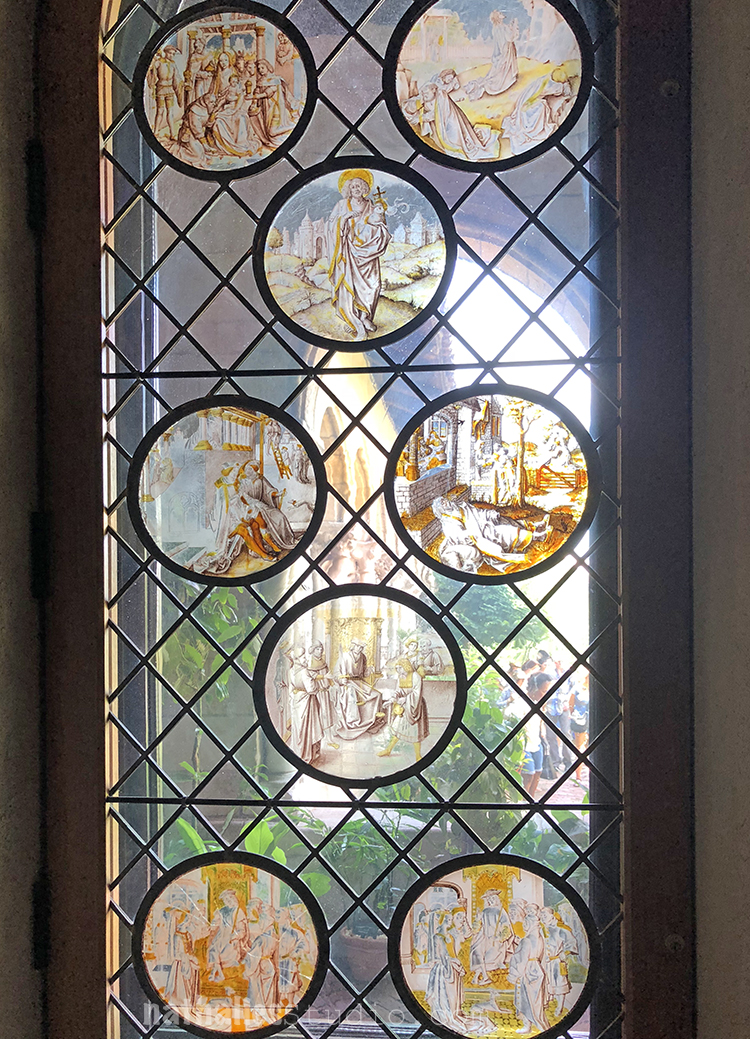 I loved those windows – cruel scenes in some of them: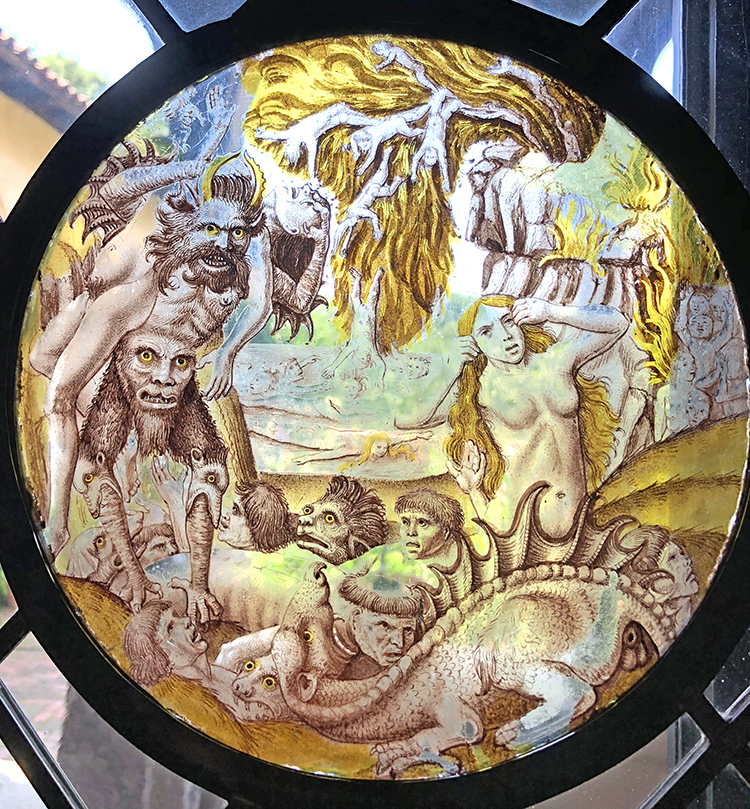 Souls Tormented in Hell – 1500-1510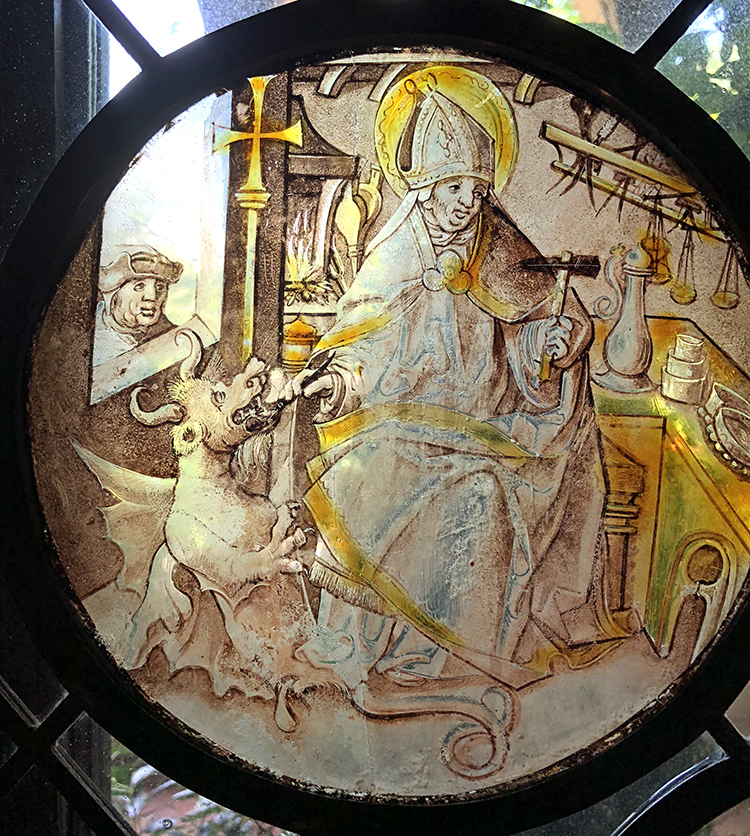 Not sure why he is feeding the dragon but beware of your neighbor ;)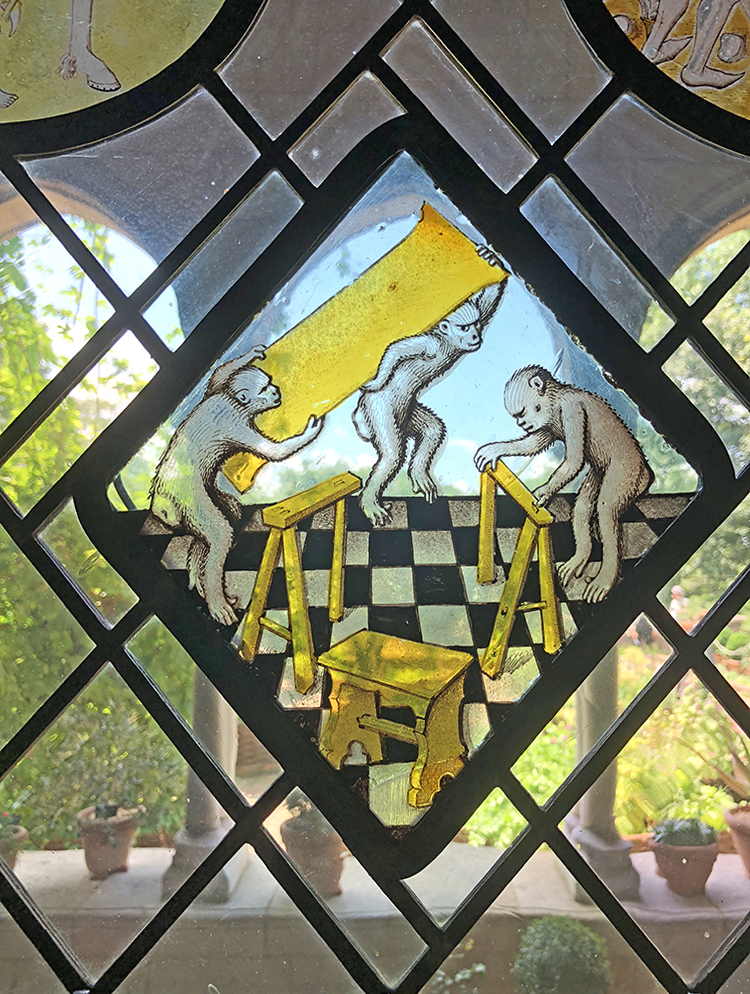 Monkey business I guess :)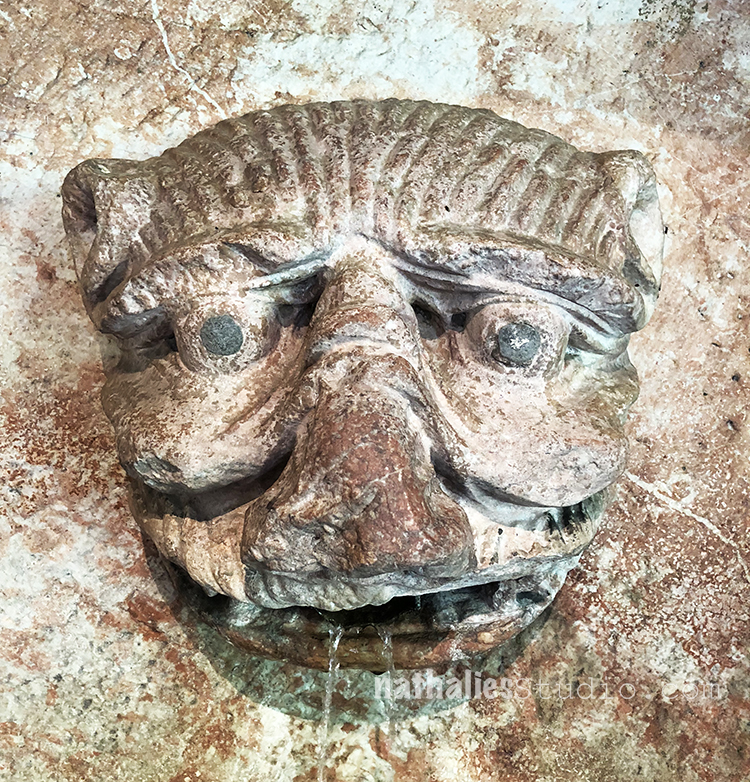 Fountain – fun!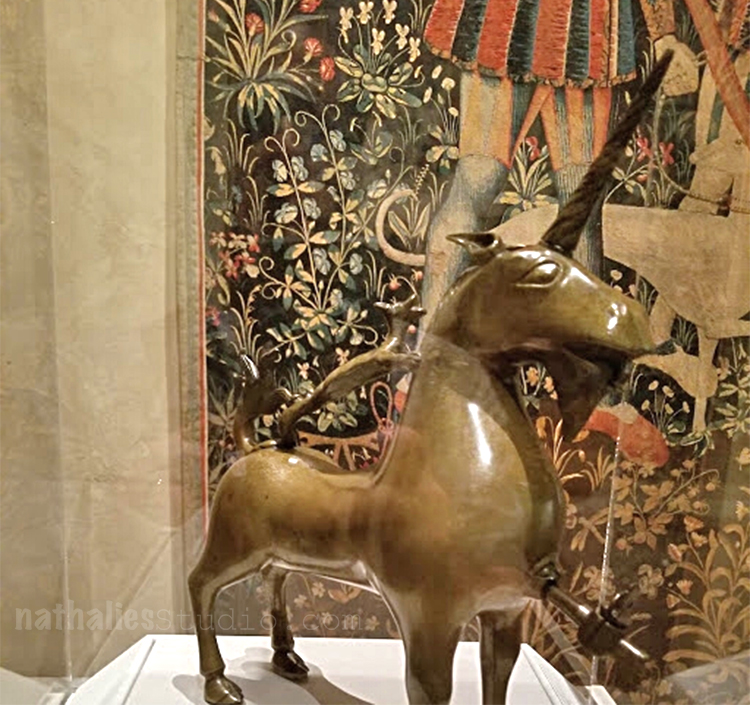 Unicorn water vessel – gosh so gorgeous!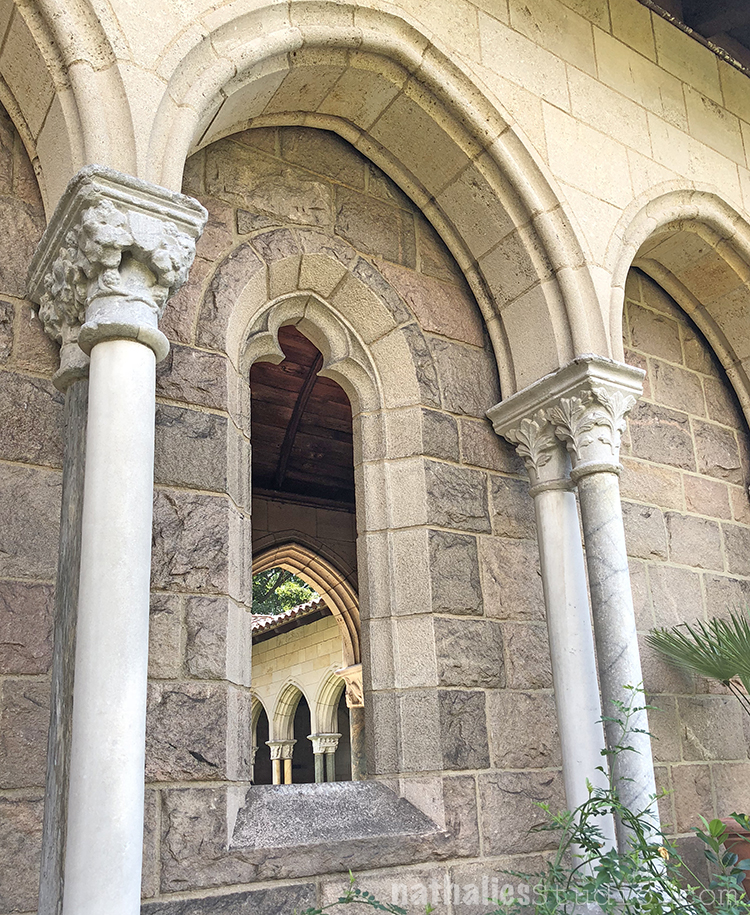 I loved it. It is well worth the trip – if you are longer in NYC and want to see something that a bit off the beaten path … check it out. When you get there with the subway and get out at 190th St Station you will also have to enter the elevator still rund by an elevator attendant. It is a pretty cool station.
Hope you enjoyed the Art Stroll through The Cloisters and will join me soon for a different one.