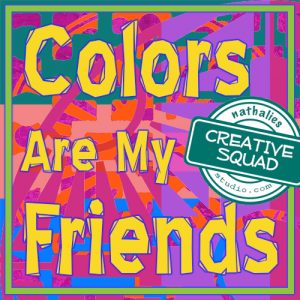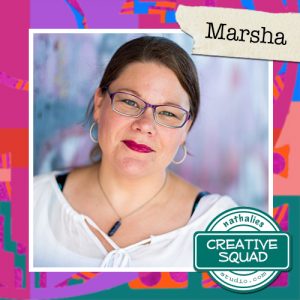 Hello from the latest edition of the Creative Squad! Today we have a post from veteran member Marsha Valk, who makes excellent use of my new Broadway Positive Negative foam stamp to dress up an apron. We hope you'll join us in creating with this month's theme: Colors Are My Friends – Let's kick off the new Creative Squad with a celebration of color! What are your favorite, go-to signature hues? Let's go bold and bright this month and  use color to ring in a new season of inspiring projects!
---
Colours really are my friends. I love them all dearly, and I could never, ever pick just one favourite! But as much as I love the entire rainbow, it doesn't mean all my friends have to come out to play every single time. It's OK to pick just one for a heart to heart now and then.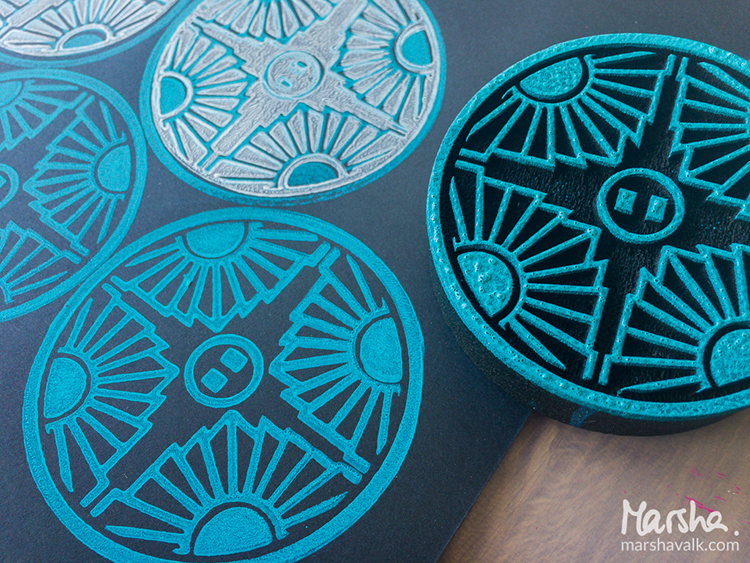 I invited a couple of my fabric paint colours for a playdate. I couldn't find a light, neutral coloured apron to print on, so I got a black one instead. During a short test run on paper, Yellow saw that the black background would shine through and cancelled on me.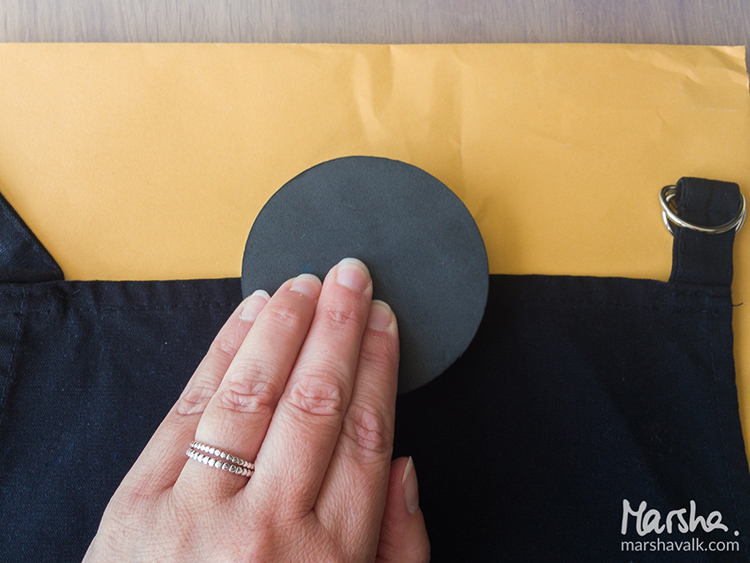 I mixed Teal with a bit of White fabric paint and applied it to a StampBuddy. It acts as a stamp pad: gently dab the foam stamp into the foam of the StampBuddy to get an even distribution of paint on the stamp.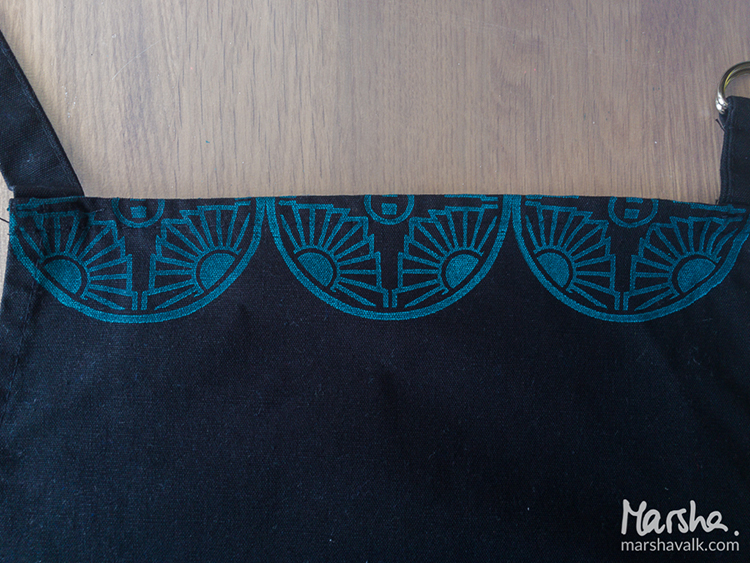 Then I started stamping a pattern with Nat's Broadway foam stamp onto my pre-washed black 100% cotton apron. I liked what I saw!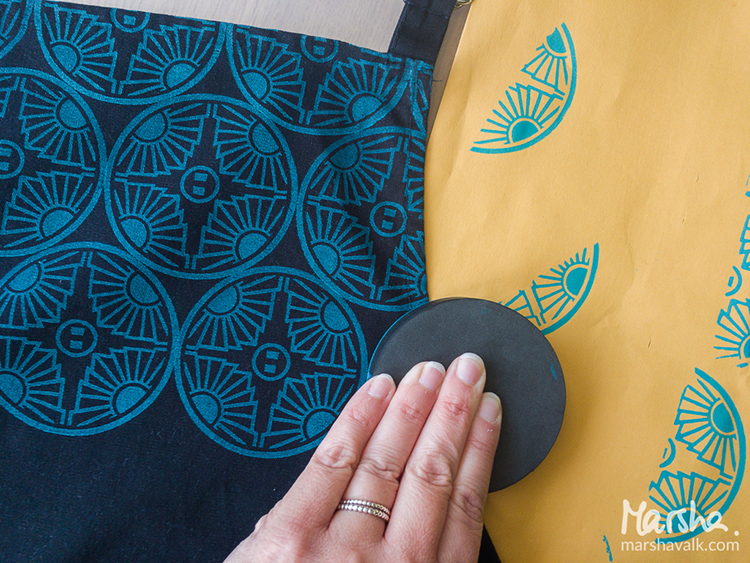 Pink was waiting to have a go too, but once we saw the denim-like look of the Teal/White prints, we agreed not to interfere.
I covered the pocket with deli paper to prevent the paint from seeping through while I stamped around it. The plan was to make it look like the pattern continued behind the pocket. It didn't prevent me from making the stamped design go a bit askew here.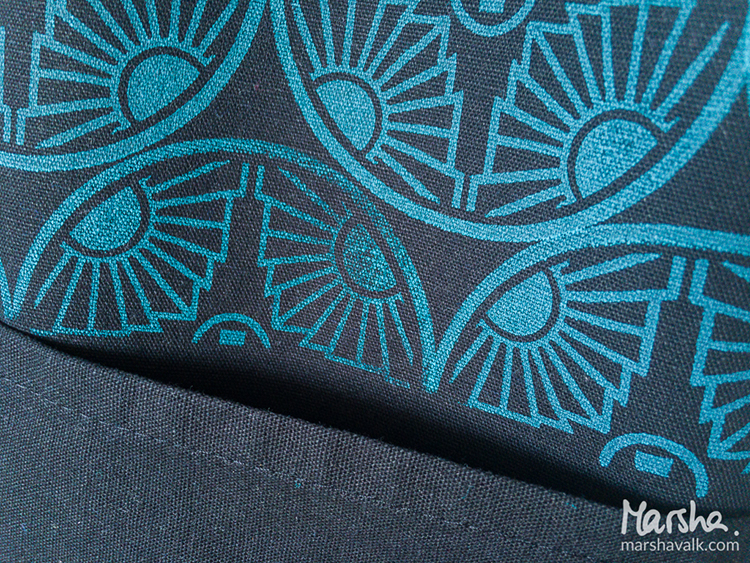 I decided to leave it as it was and once the whole apron was stamped, I filled some of the open spaces with another pattern with the Running stamp from Nat's Embroidery Cling Rubber Stamp Set.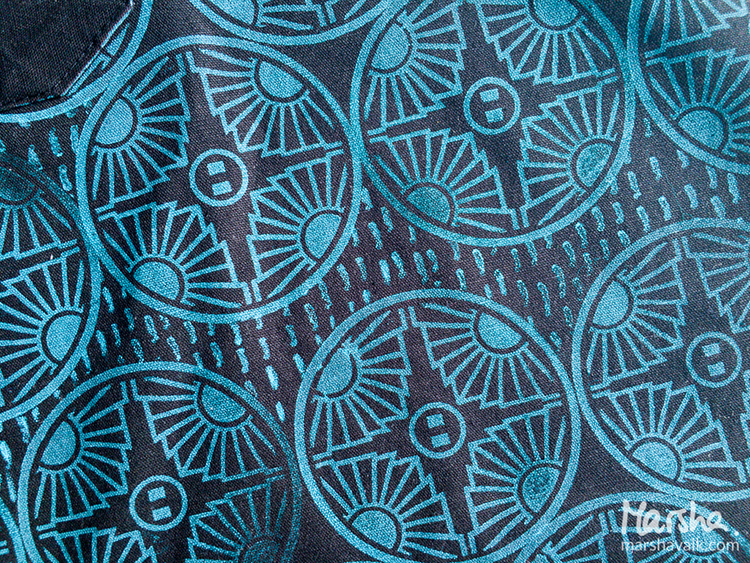 Most fabric paints have to be fixated to make it (machine) washable. The paint I used had to dry for 30 minutes before I could fixate it by ironing the fabric with an iron on medium heat.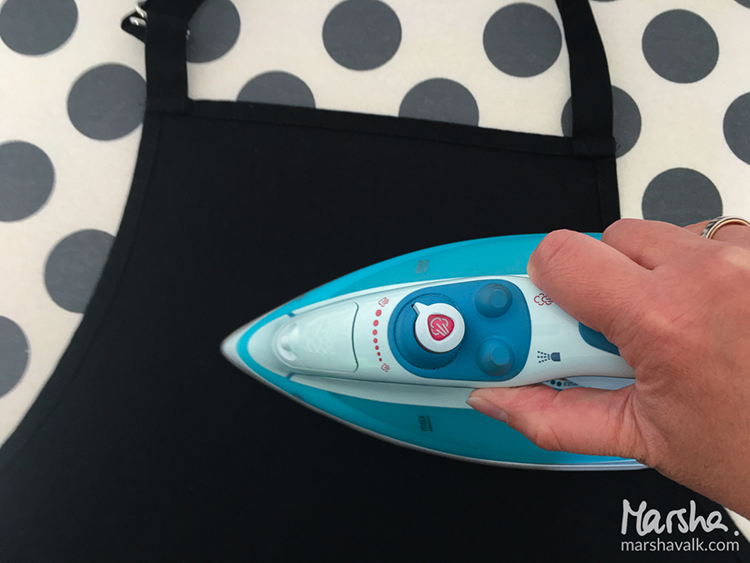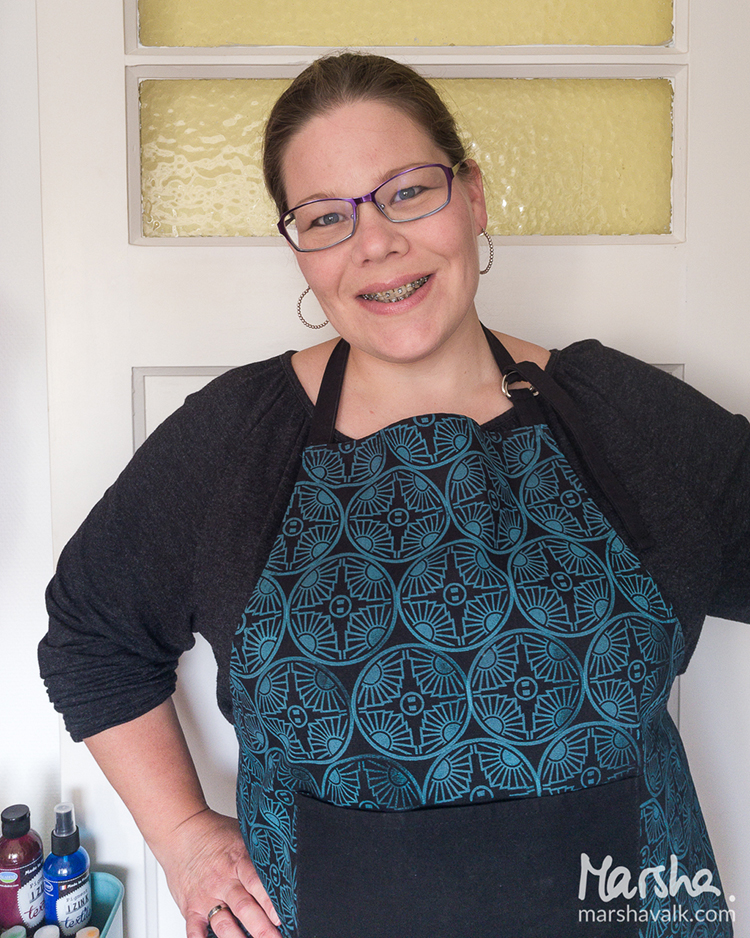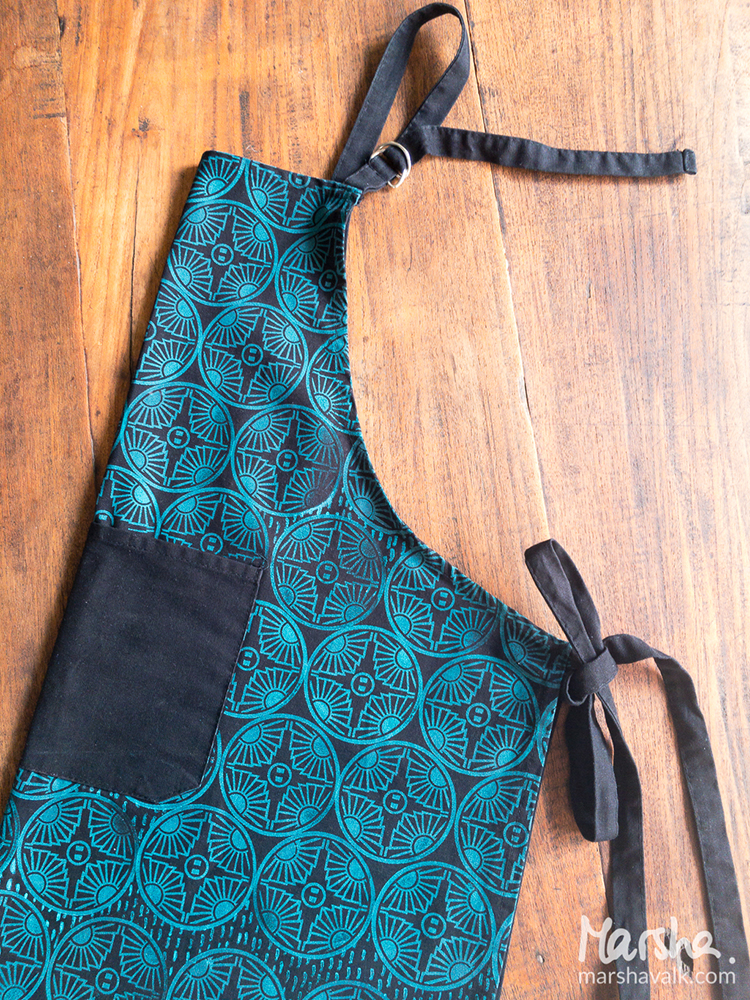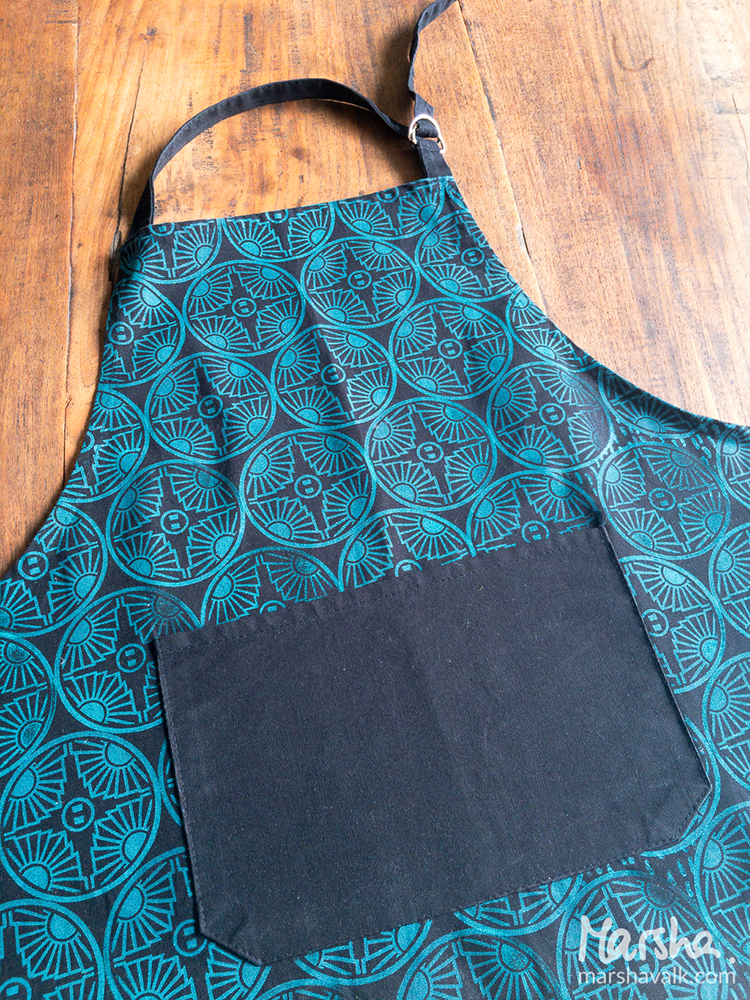 ---
OMG Marsha this is the coolest apron EVER! I want one :) In addition to a StampBuddy, Marsha used the following supplies (some are affiliate links):
Play along with us too: I love to see how you interpret our monthly themes. Email me how you used my stencils and stamps with the theme and email me an image – I would love to share your projects in my next  "n*Spiration From Around the Globe".