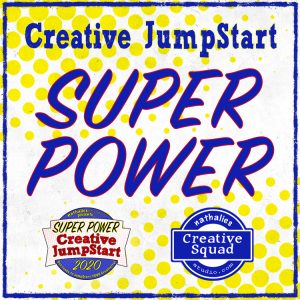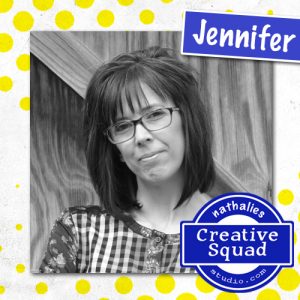 Hello from my Creative Squad and today we are happy to have a post from Jennifer Gallagher to start us off this month. Jennifer is using her artistic Super Power – Layering, along with my new Space Age Modern stencil and this month's theme: Super Power – this month we are joining Creative JumpStart 2020 and exploring our Artistic Super Powers. It could be your unique technique or style, the way you like to use a medium or tool, or maybe your way of approaching artmaking. What is yours and show us how you use it.
---
I am so honored to kick off a new year of Creative Squad posts with this month's theme, in honor of Creative JumpStart,with my artistic superpower – Layering! Understanding how to layer your paints, inks and sprays will help you create delicious texture and design that can be used in your art journals, card-making, and other mixed media projects. A lot of people are intimidated by layering and think there must be some magic formula, but I promise you it's super easy. This tutorial will lead you through creating an art journal page with many layers of acrylic paint and art spray perfect for learning the basics of layering. Let's get started.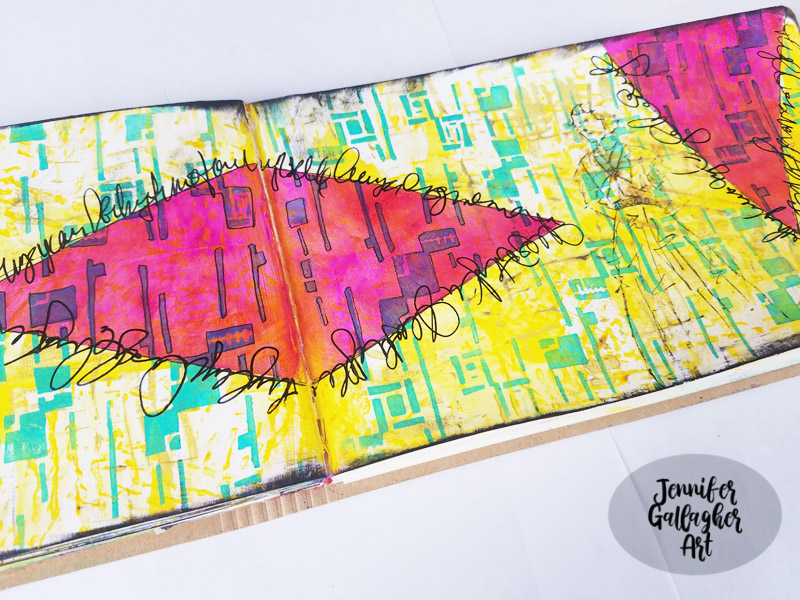 In my small dylusions journal I started by laying down a thin layer of white gesso. You can work in your dylusions journal without this step, but I find that it adds a little bit of tooth and texture that I like. Once dry, I dipped a good size paint brush into water and dropped a very small drop of fluid acrylic paint in Diarylide Yellow onto the pages. Spread the paint around with your wet brush.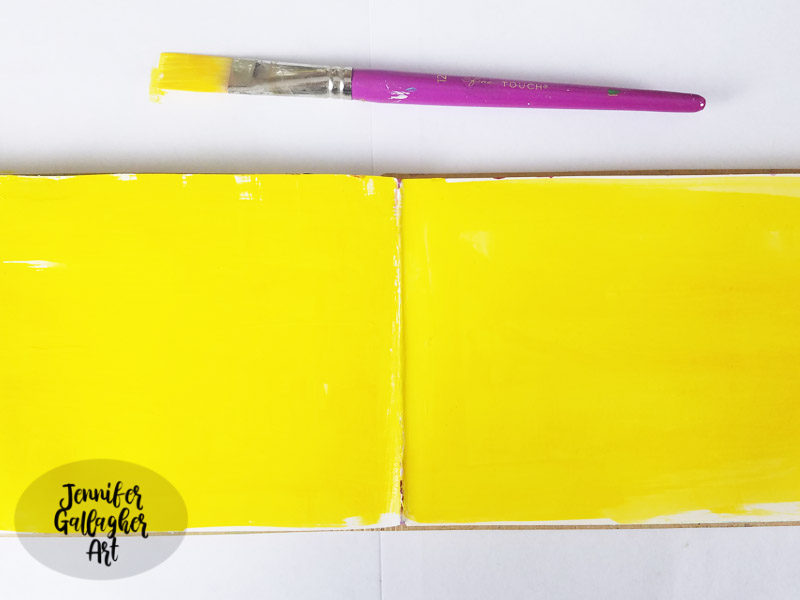 While the paint was still wet, I gently rubbed a baby wipe across the surface to remove some of the depth of color.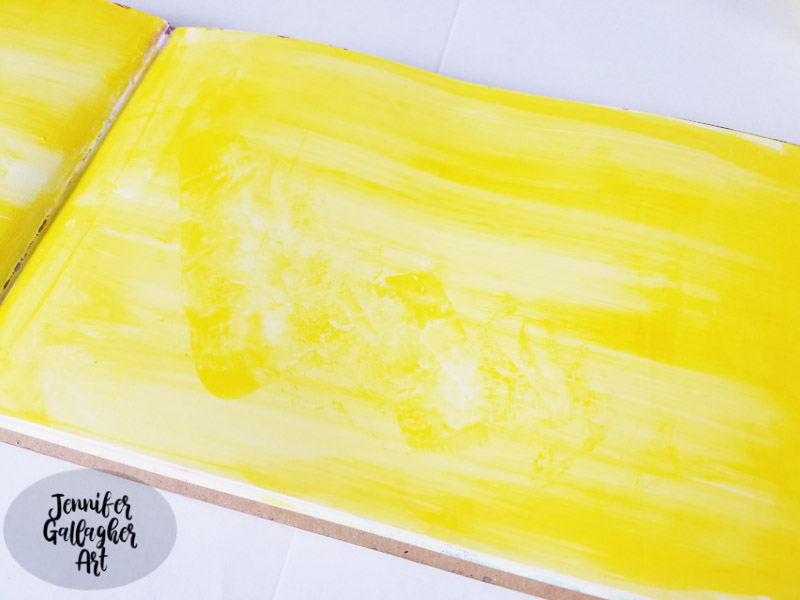 Next, I dipped a large palette knife into white acrylic paint and scraped it across the pages. This step beats back some of the depth of color and gives us some of our white space back.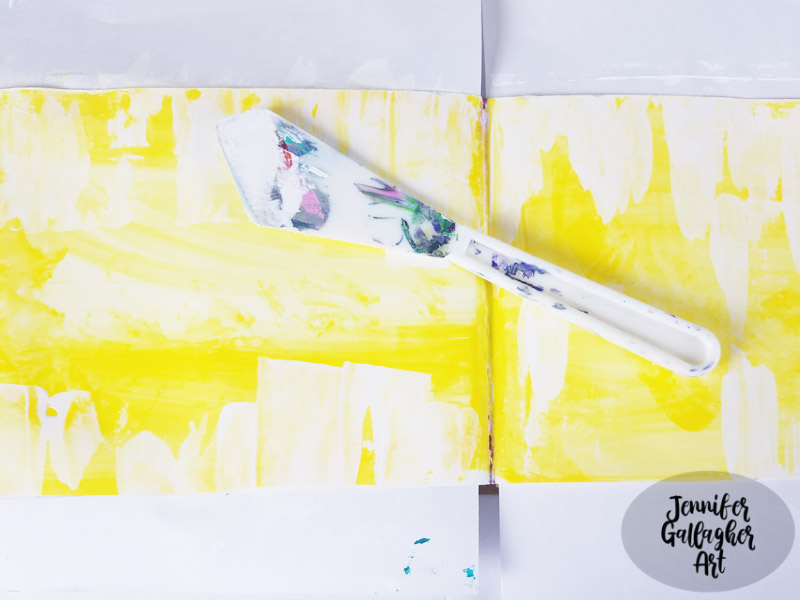 Another great way to add texture with layering is foam stamps. Here I've used Nat's foam stamp Signals with Diarylide Yellow to add the dashed lines across the pages.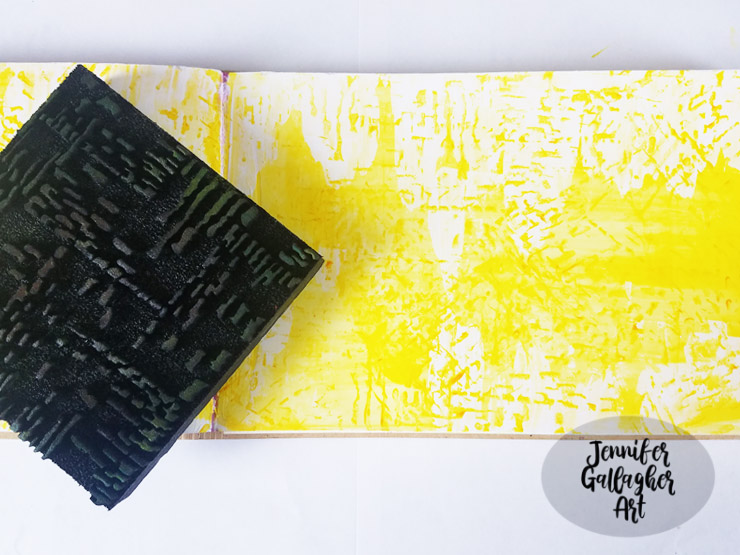 Next, I stepped up the size of the foam stamp design to a larger pattern. Using Nat's foam stamp Far Out, I applied a darker yellow being sure to vary the pattern by turning the foam stamp in different directions.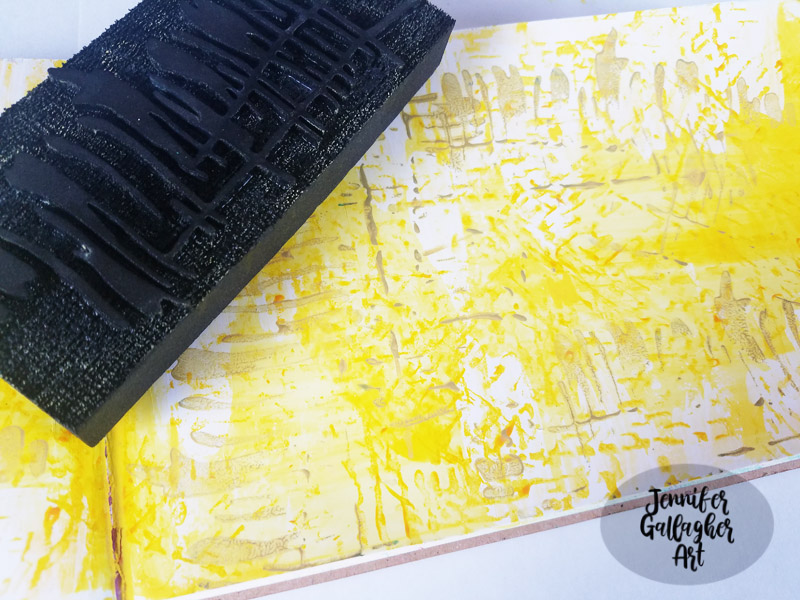 So far we have a great textured background. This is when I add my main background design with a stencil. I've picked Nat's new stencil release, Space Age Modern. Using a small blending tool, I applied LIquitex Basics Acrylic in Bright Aqua Green through the stencil. This color is the perfect compliment for our background.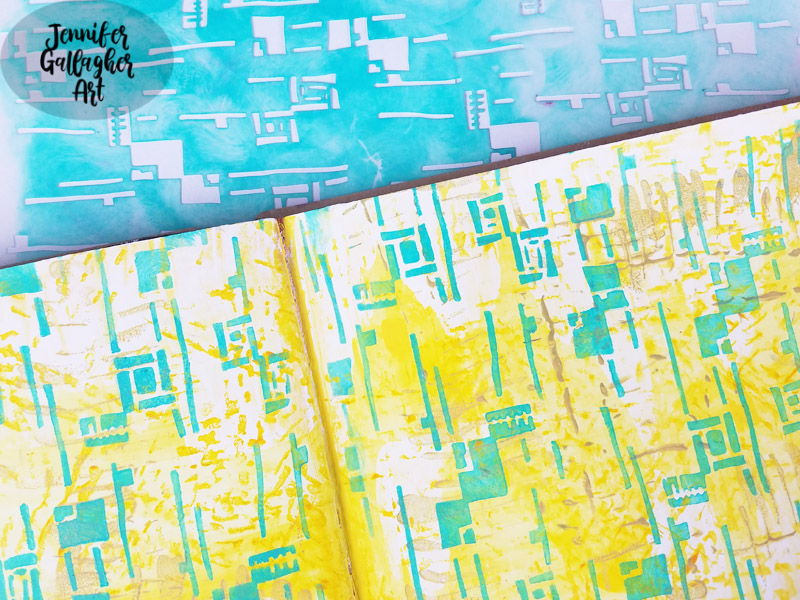 Looking at the page I decided that I should apply a light metallic to the page to push the green into the background a little more. I laid the Space Age Modern stencil back down and sprayed Marabu mixed media art spray in gold here and there.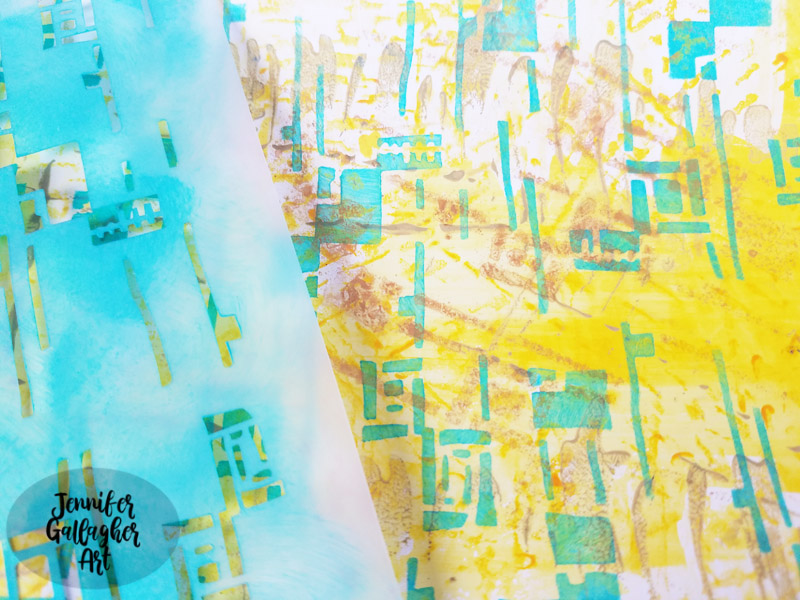 I still had the hand made triangle stencil I used for last month's Christmas card tutorial lying on my desk and decided it would be fun to integrate it into this art journal page. With a small blending tool I applied Liquitex Basics quinacridone magenta through the triangle stencil. I used a small amount of paint. I was not trying to totally cover the background but apply a thin coat of paint and allow the background to shine through.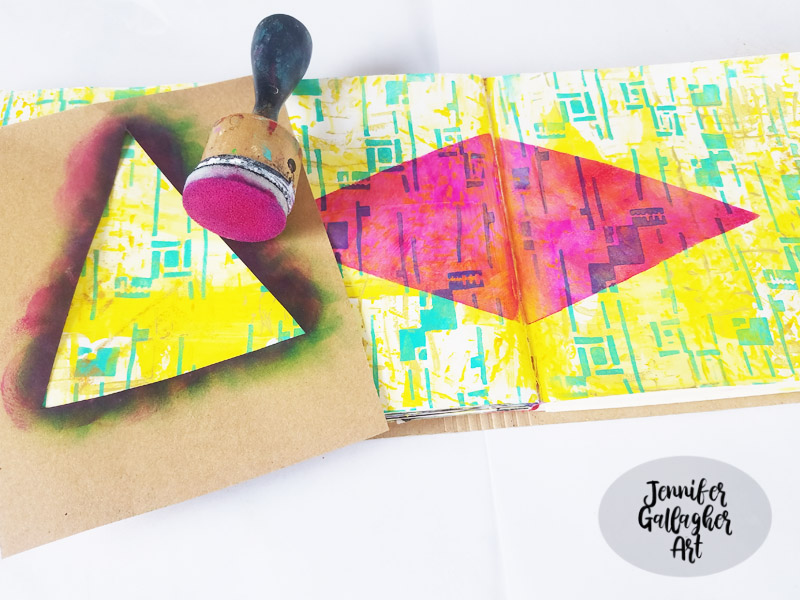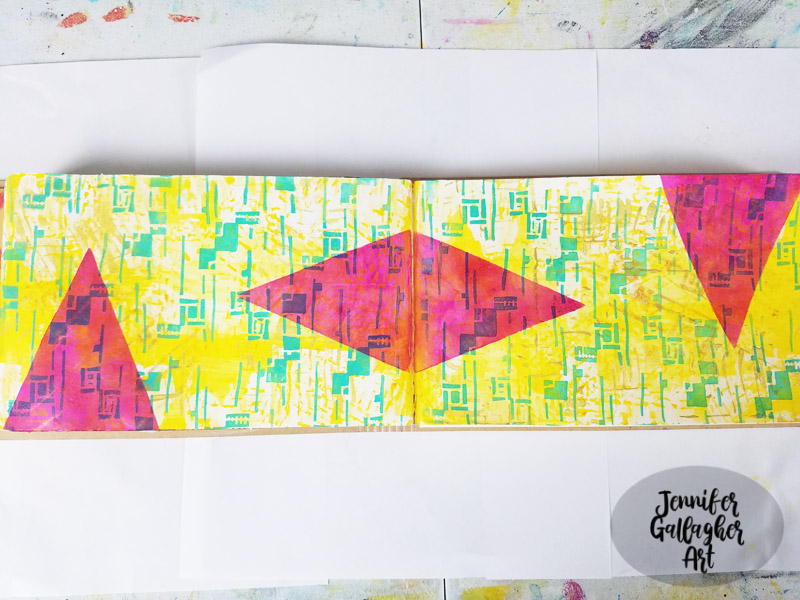 I applied a black edge all around the art journal spread pages with black acrylic and then added some doodling around with a black gelly roll pen.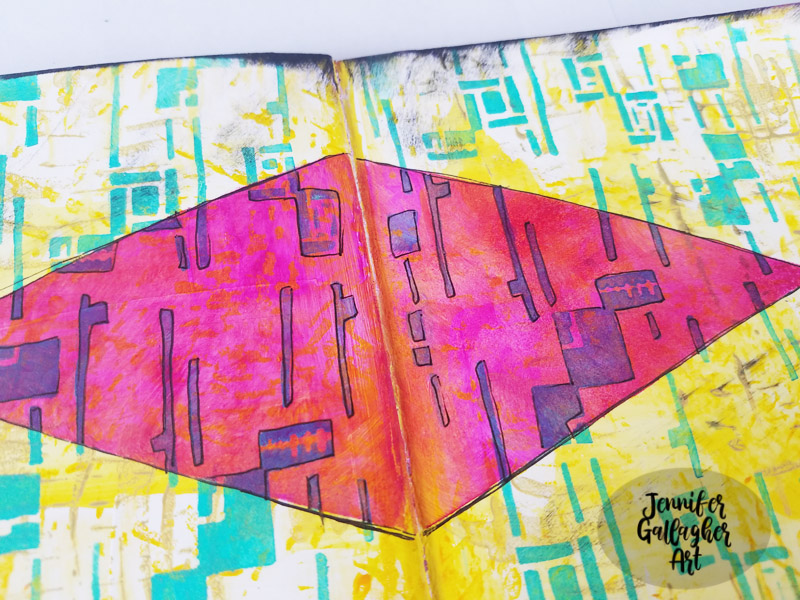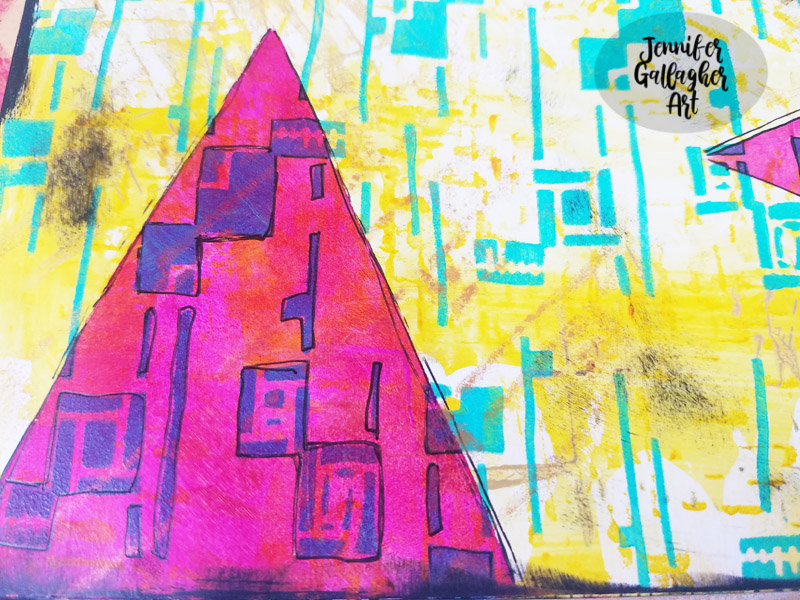 I stamped Nat's Millie stamp on the right hand page in black ink.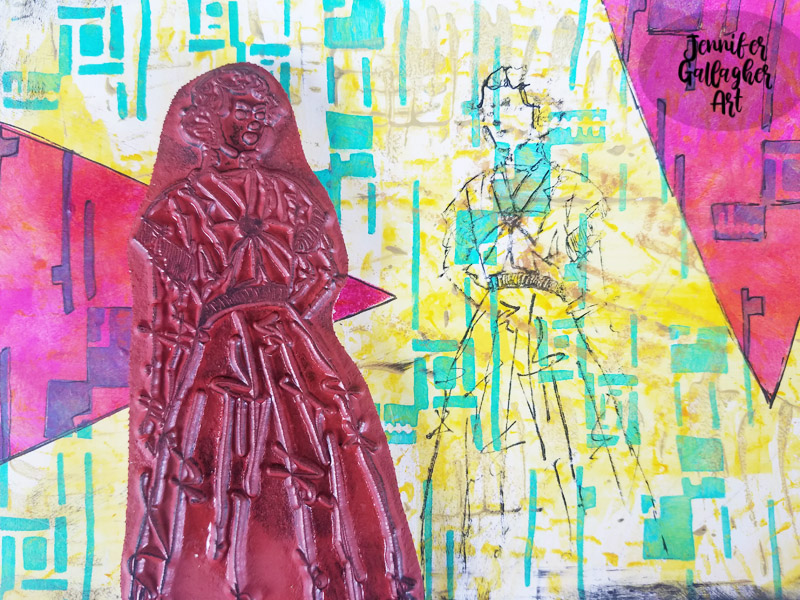 Using a black fudeball pen I did some journaling around the triangles.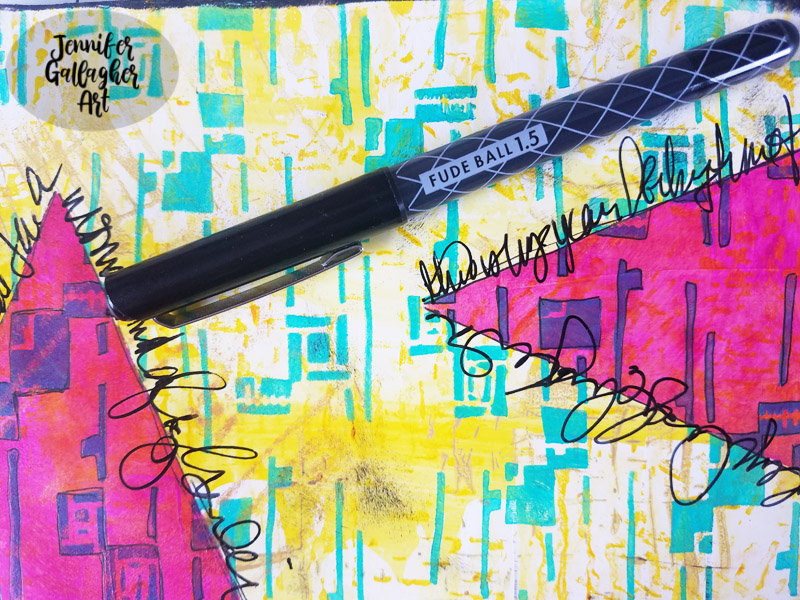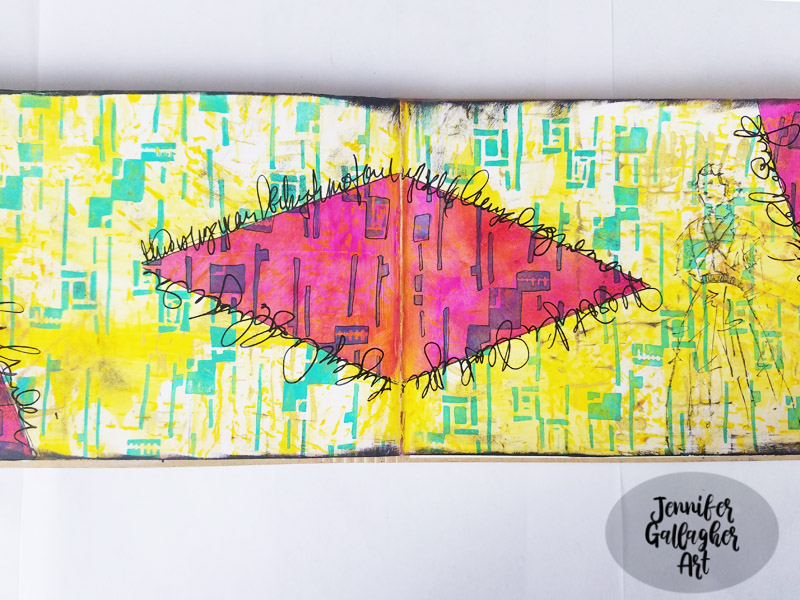 I hope you have enjoyed this tutorial. It's a new year that will be filled with tons of creative inspiraton from the Creative Squad so be sure to follow along and share what you create.
---
Thank you Jennifer – just love how the magenta is transparent and changes the colors underneath. Gorgeous page that really shows off your Super Power :)
Give it a try: you can find all my Stencils, Foam Stamps, and Rubber Stamps in my Online Shop and here are some of the other supplies Jennifer used: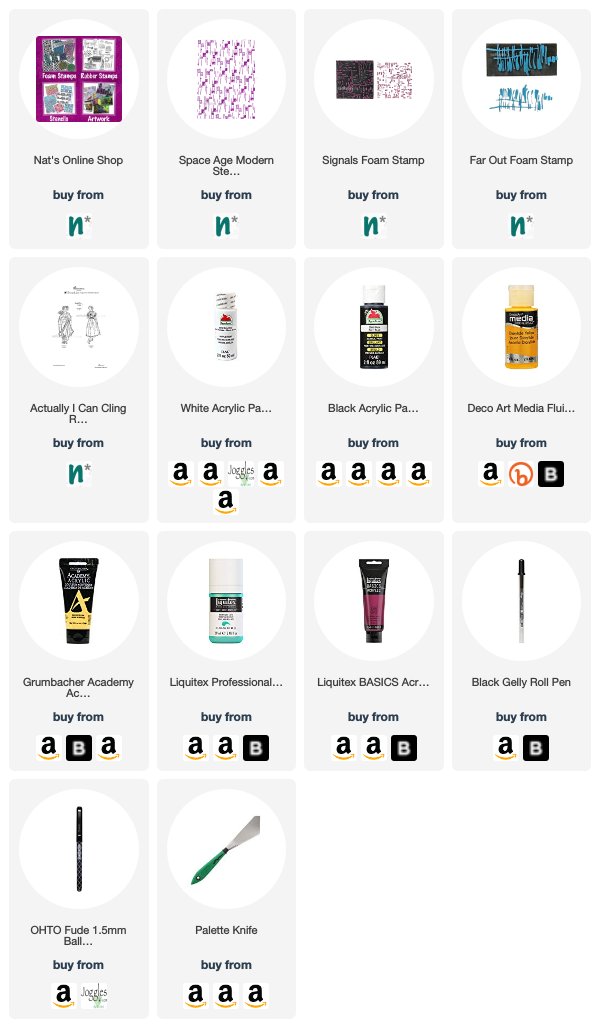 Feel inspired? Playing along with Creative JumpStart and the Creative Squad? Working on something yourself that you'd like to share? I love to see how you interpret our monthly themes. Email me how you used my stencils and stamps with the theme and email me an image – I would love to share your projects in my next "n*Spiration From Around the Globe".