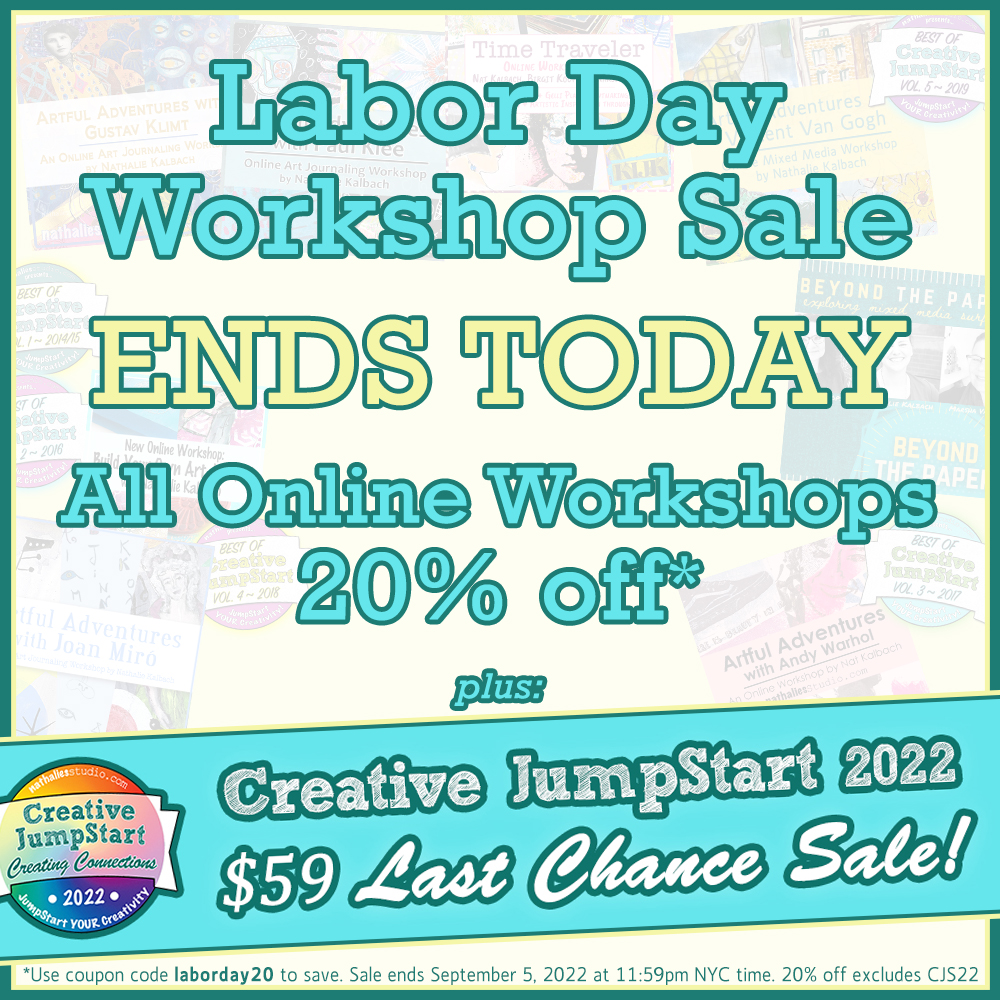 Jump back into learning and creating!
Today, Sept 5 is the LAST DAY to save with our Labor Day Workshop Sale and Last Chance Sale!!! Refuel your creative side this fall with an online mixed media workshop. Just enter the coupon code laborday20 to save 20% off all my Online Workshops*. In addition to that, it's your last chance to sign up for Creative JumpStart 2022 and right now it's just $59.
Jump into something new and fun and challenge yourself to make a commitment to your creativity. See you in the classroom!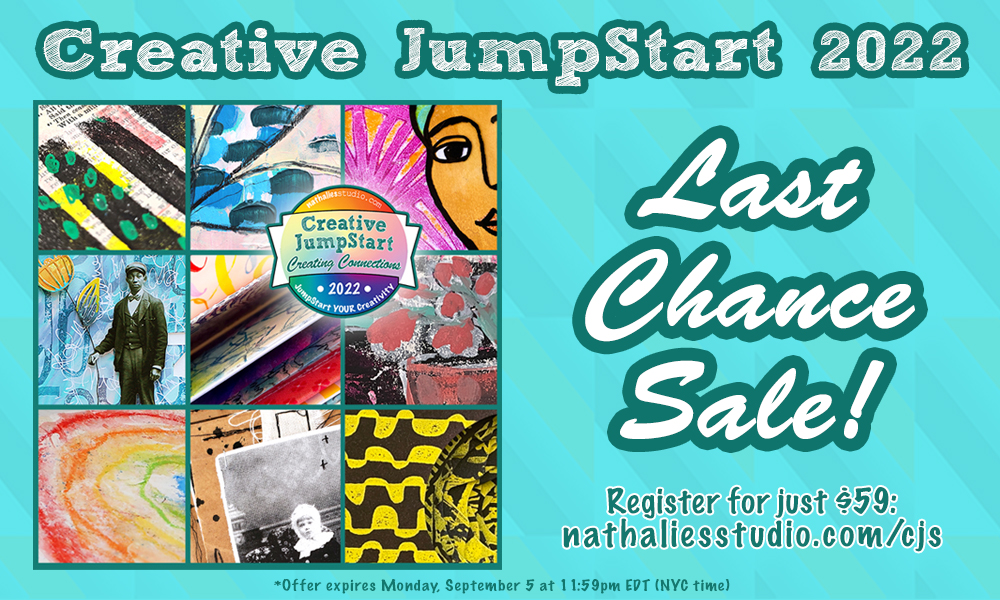 *Sales end Monday Sept 5 2022 at 11:59pm EDT (NYC time). 20% off sale excludes CJS22.