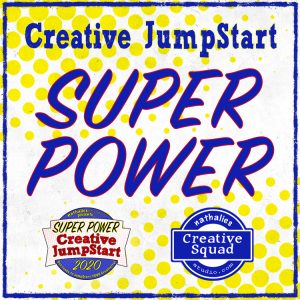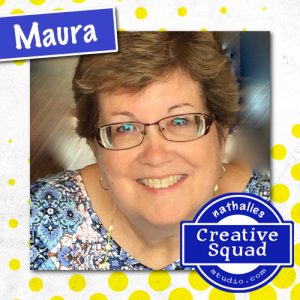 Hello from my Creative Squad! This month the squad is playing along with Creative JumpStart 2020 and sharing their Artistic Super Power with you. Here we have Maura Hibbitts sharing hers: Colorful Imagination. Her fun little notebook uses my Signals and Art Deco Empire stencils and our theme: Super Power – this month we are joining Creative JumpStart 2020 and exploring our Artistic Super Powers. It could be your unique technique or style, the way you like to use a medium or tool, or maybe your way of approaching artmaking. What is yours and show us how you use it.
---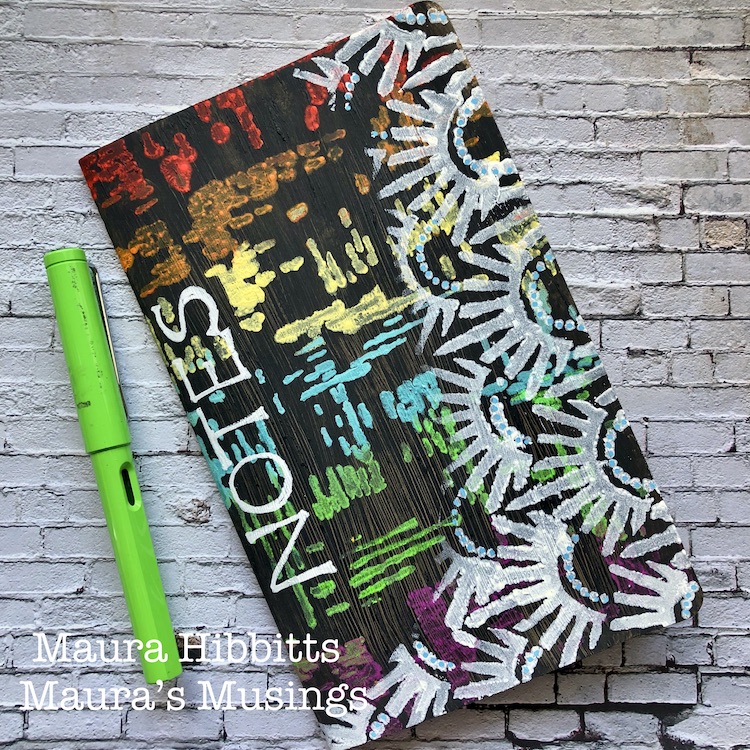 Many wishes for good health, peace, joy and creativity in the new year! Can you believe it's already 2020? Wow, the time does fly! I've been so inspired by all the amazing artists at Creative Jumpstart. I think it just gets better and better every year…now to find the time to play. So, when I started thinking about what my creative super power was, I thought of how much I love color, and that it is often something people comment on when they see my work. I also thought about how much I like to use my imagination, where ideas can come from books, movies, dreams, nature, and the everyday world around me. So, I am calling my superpower "Colorful Imagination." The outside of my notebook is super colorful, and the blank pages inside are just waiting for my imagination.
I'm using one of my favorite little notebooks by Moleskine (any blank notebook will do).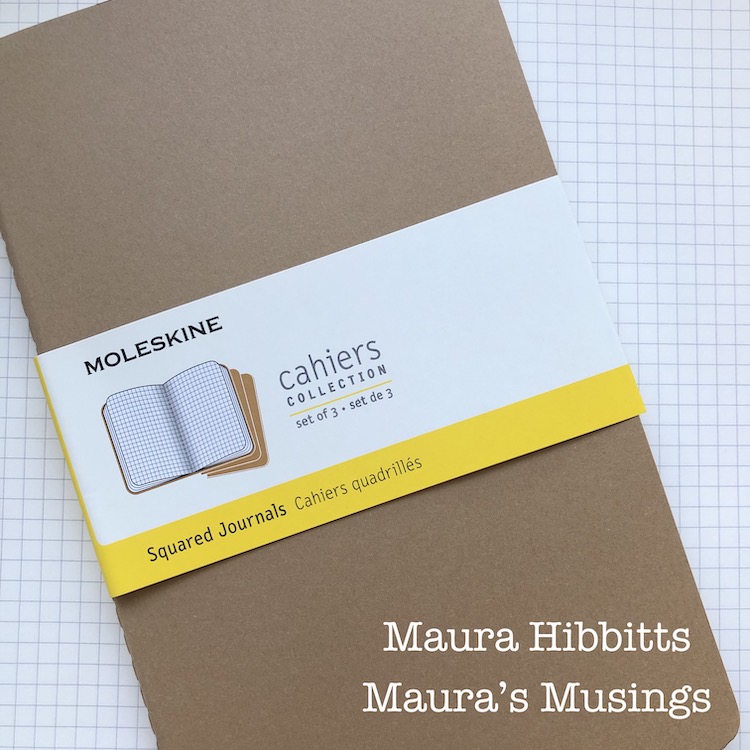 First step in transforming the cover is to paint a layer of black gesso, and run a Hakeme brush over it to create texture. (An alternative to a Hakeme brush would be to use a small broom.)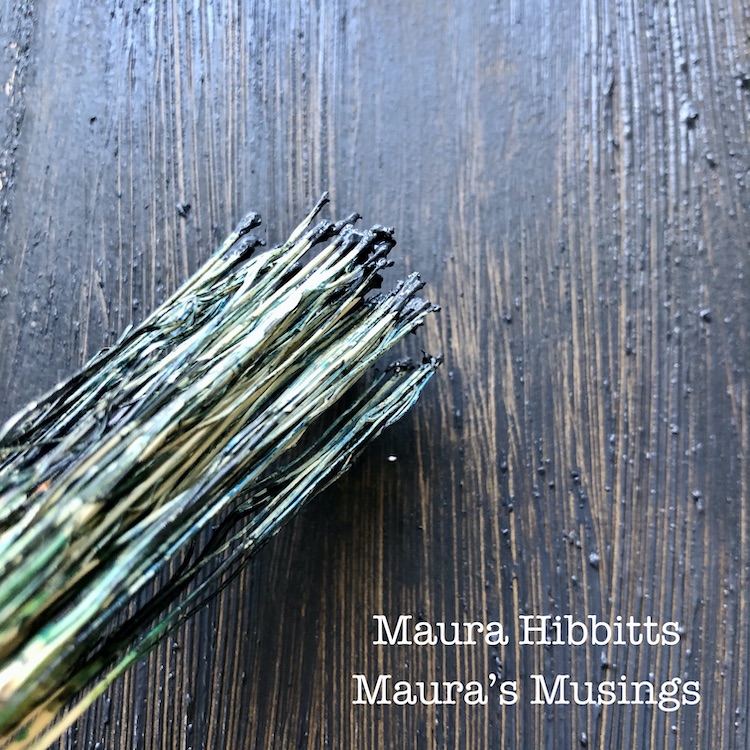 The Signals stencil and an array of rainbow colors goes over the dry gesso, starting with red. I really like using cosmetic sponges to apply acrylic paint through a stencil. When I need to change color, I just snip off the end, and have a "new" one to use.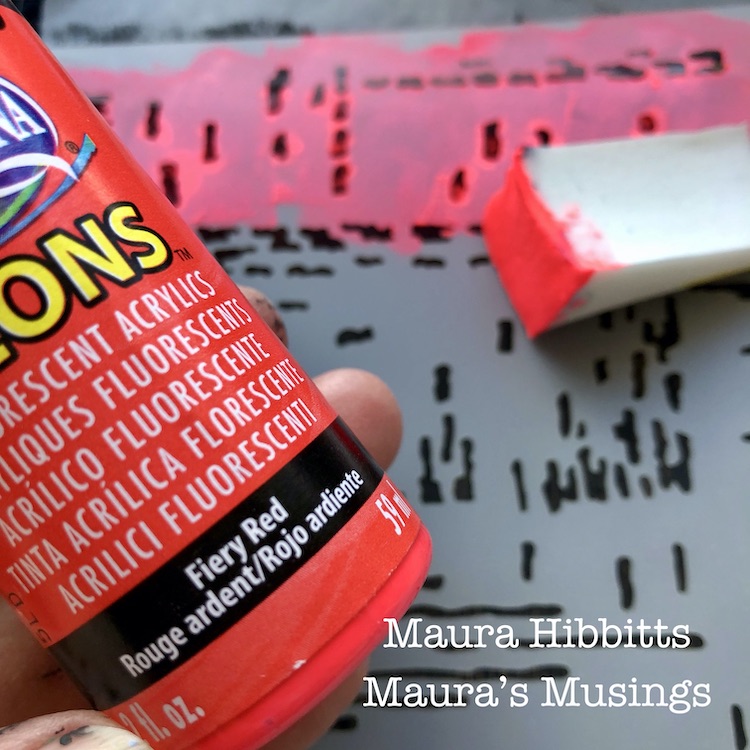 I continued stenciling the colors of the rainbow down the notebook…red, orange, yellow, blue, green, violet…Oops! There goes that rebel green jumping out of order again!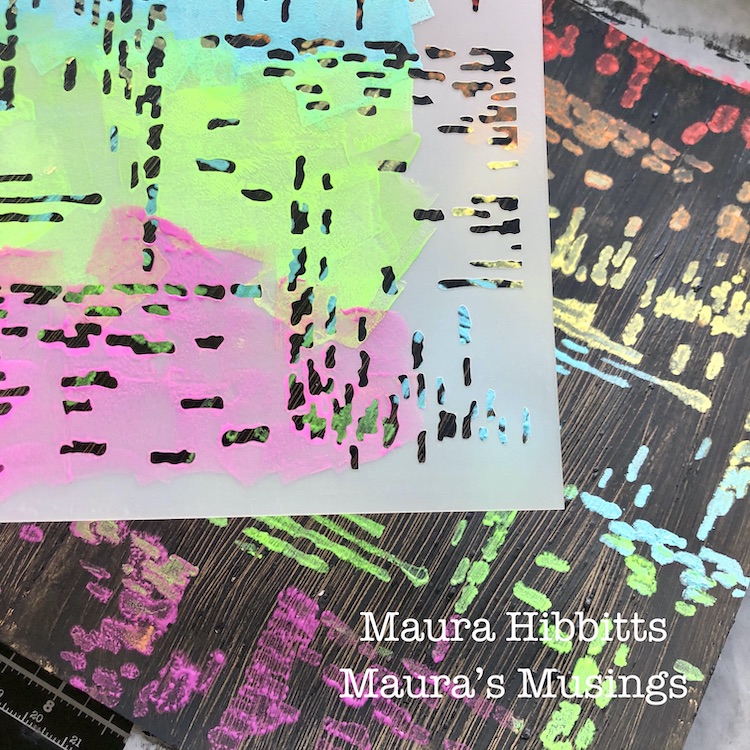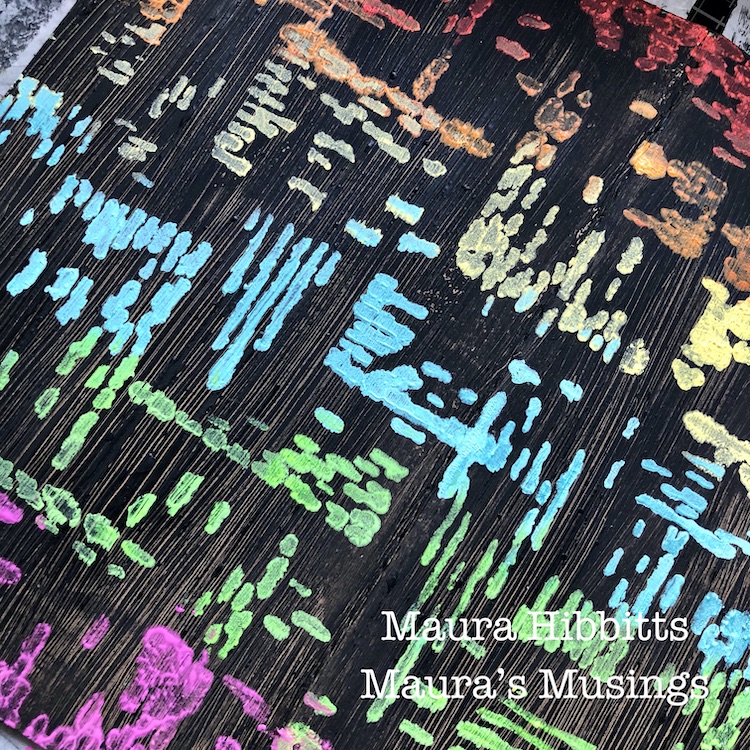 Nathalie's new stencil designs are awesome, and I had to use the Art Deco Empire too, how could I not? I decided to use white paint and stencil around the sides and bottom.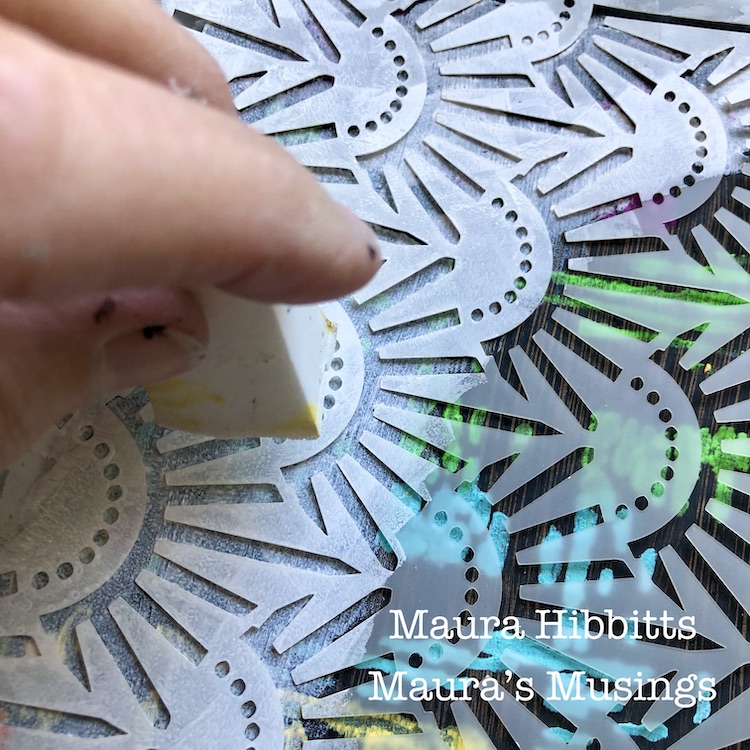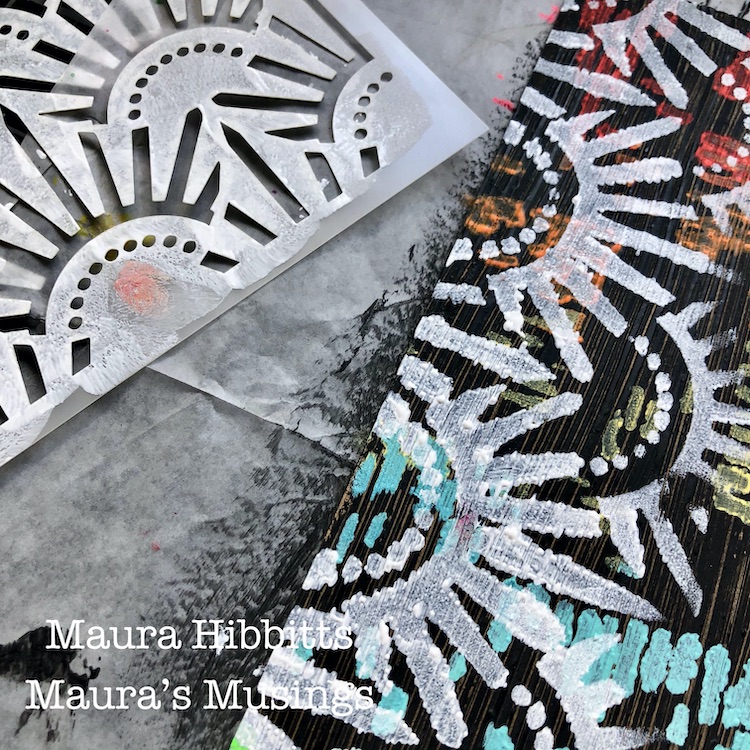 Final touch is a bit of work with Posca paint pens. I went over the dots with turquoise blue, and hand lettered NOTES along the side with white.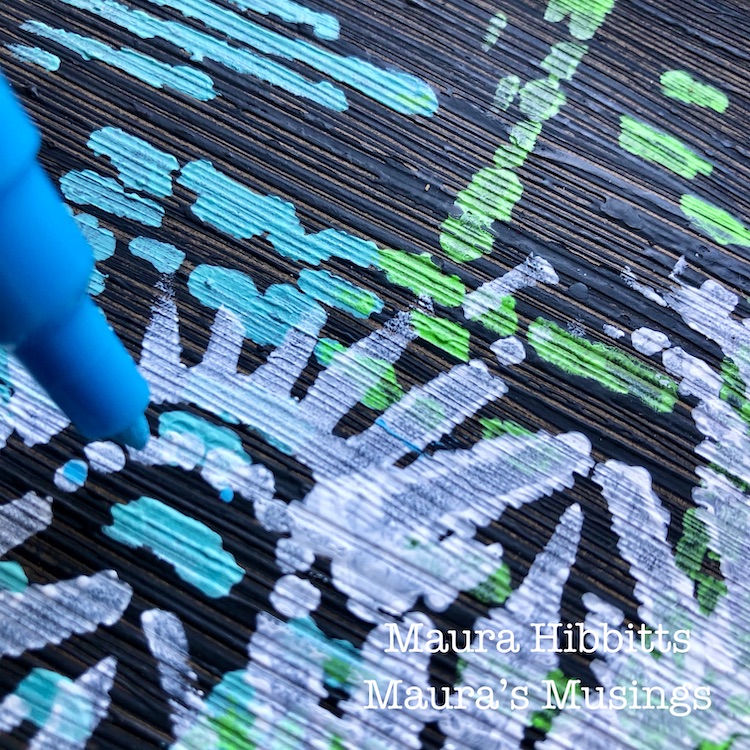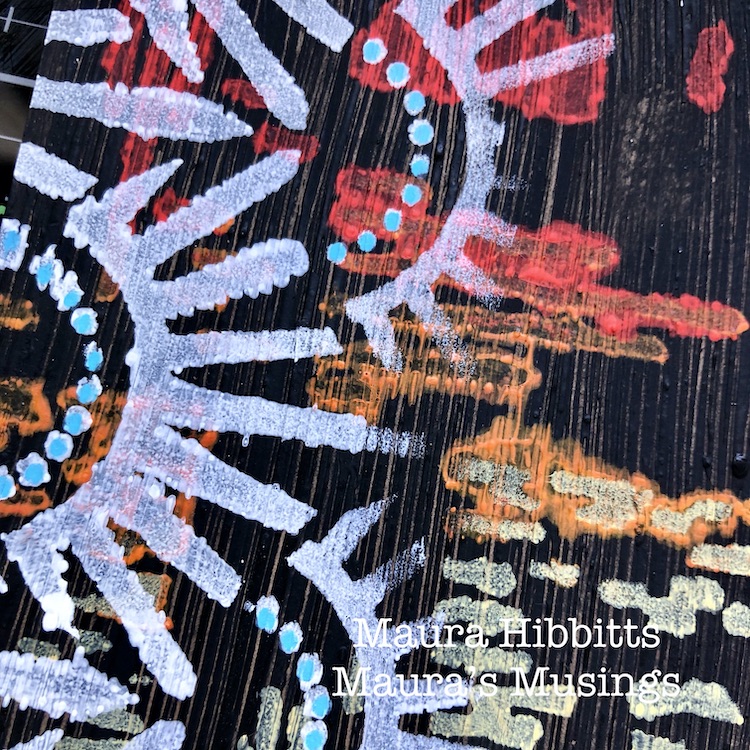 Here's a look at the array of supplies I used to make my notebook. How about clipping a fountain pen onto the notebook in a matching color…oh yes, in that rebellious green, I see.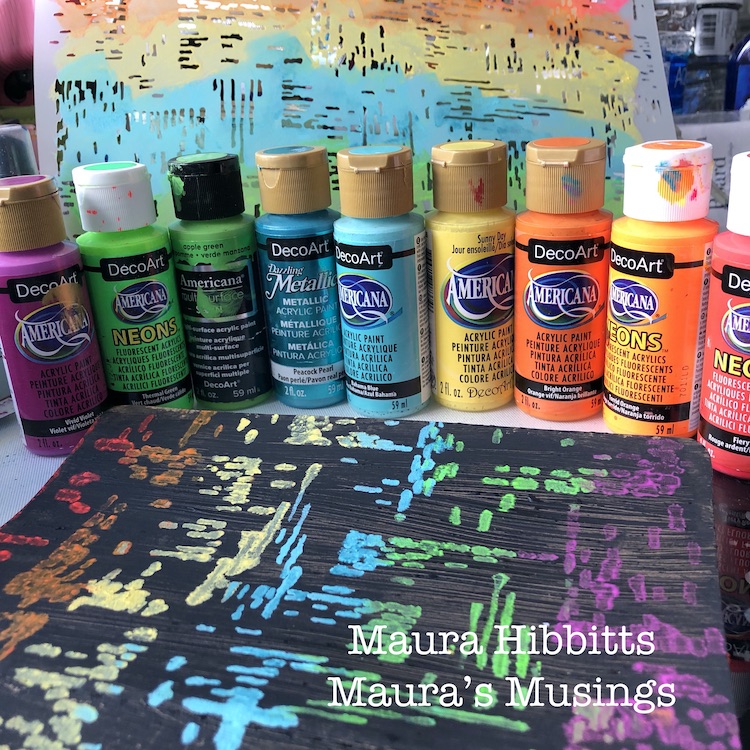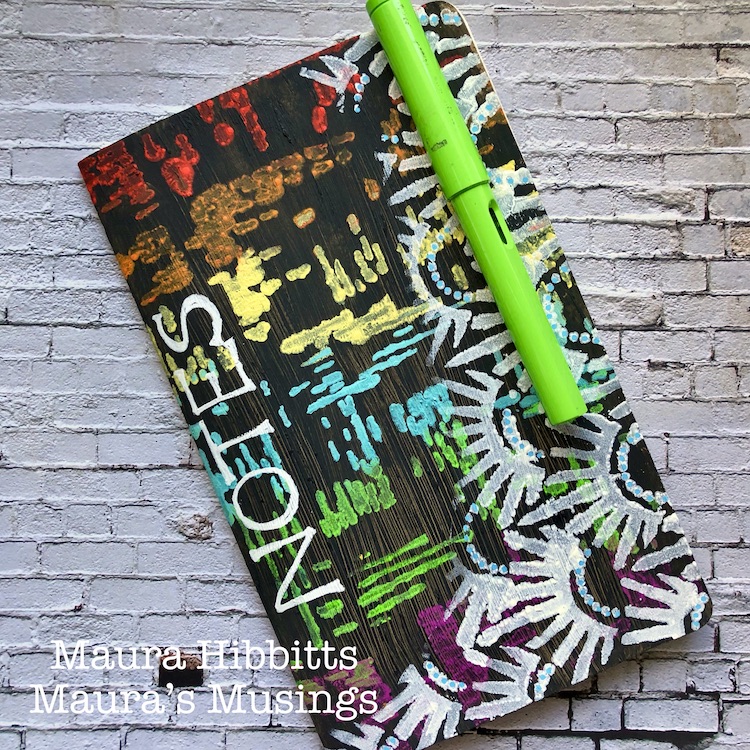 I called upon my Creative Jumpstart Super Power – Colorful Imagination – to make my notebook. Every color of the rainbow (yes I know, not in order…that must have been my imagination playing with me) is dancing across the cover with the Signals stencil. Those blank graph papers are calling to my imagination to fill this with ideas and sketches…I can't wait! Why not find your own creative super power by checking out this year's Creative Jumpstart 2020? Wishing you a creative and imaginative year! – Maura
---
Love your colorful notebook Maura and how you mixed up the patterns – very cool!! And definitely a super power of yours! Thank you so much !!!
Want to give Maura's project a try? You can find all my Stencils in my Online Shop and here are some of the other supplies Maura used: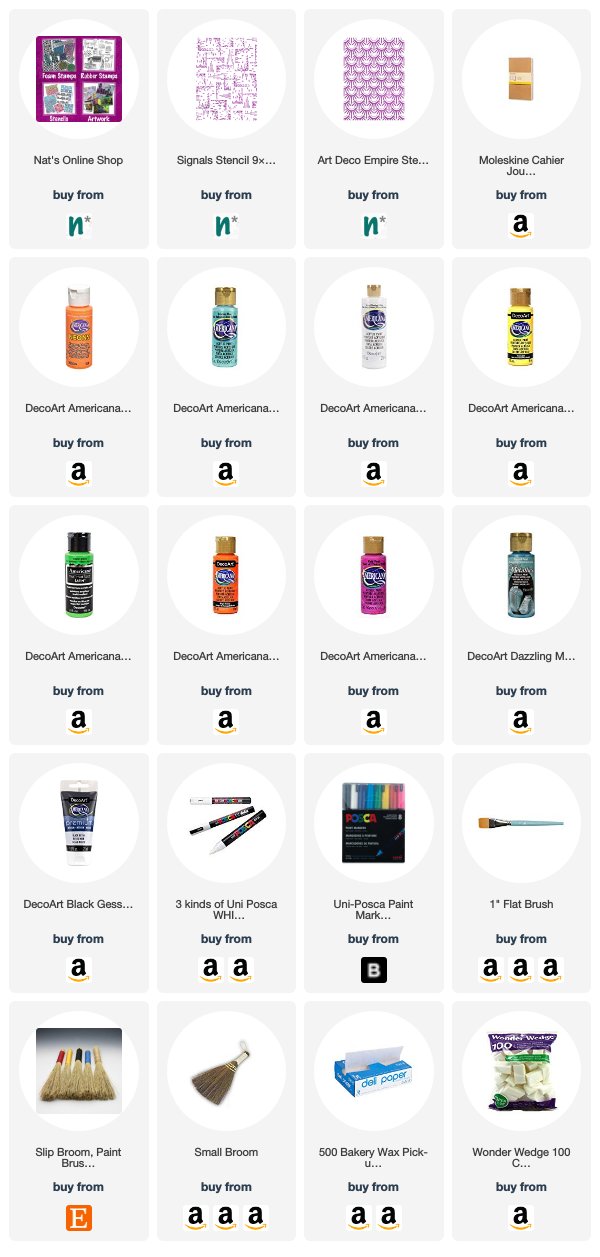 Feel inspired? Playing along with Creative JumpStart and the Creative Squad? Working on something yourself that you'd like to share?  I love to see how you interpret our monthly themes. Email me how you used my stencils and stamps with the theme and email me an image – I would love to share your projects in my next  "n*Spiration From Around the Globe".