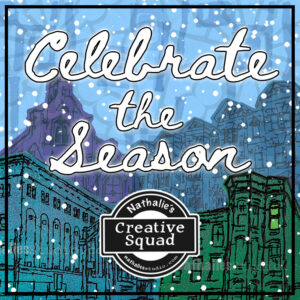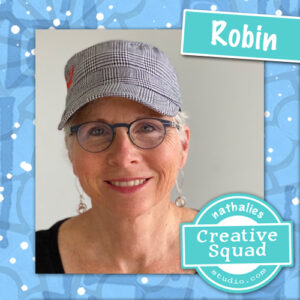 Happy Holidays from my Creative Squad! Today we have a festive post from Robin Seiz who is sharing a mixed media piece using my Hydrant foam stamp, Small Circle Jumble rubber stamps, and my new ATC Mixup stencil. Our theme is Celebrate the Season – Many cultures celebrate in December so let's do some celebrating ourselves with our favorite art supplies and the holidays that make this season so festive.
---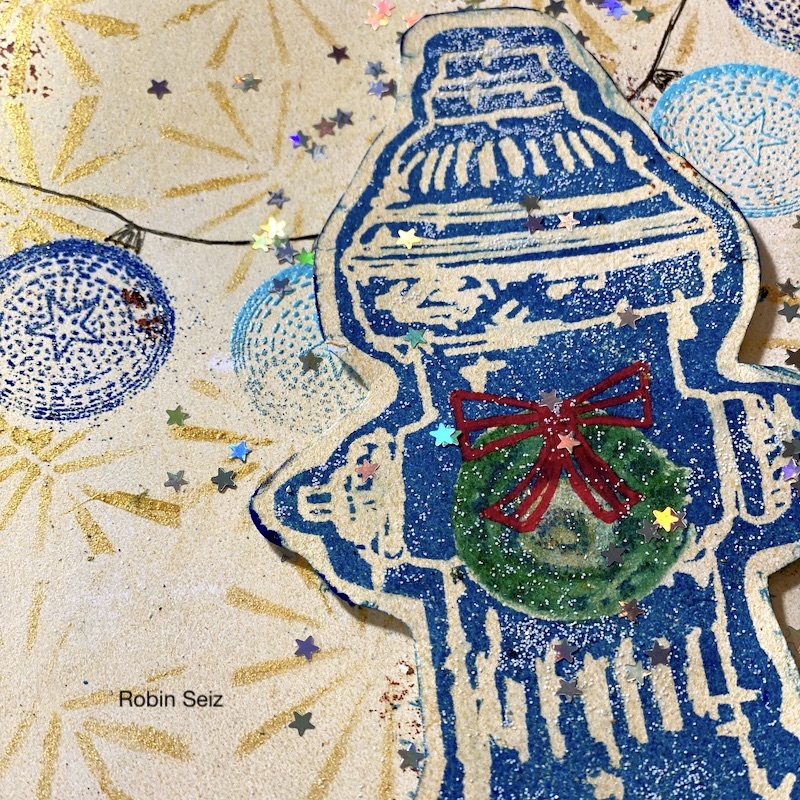 Hello friends, This month we are celebrating the season! I love bling; my friends know this and always expect me to show up with just a little "extra something". As I thought about this project, I knew it had to have some sparkle for the holidays.  
We were encouraged to use some foam stamps from Nat's last release; I hadn't used the Hydrant that much. It's such a fun foam stamp! When I stamped it, the front looked like a wreath to me… so that's where I started. 
The first thing I did was use my Gelli plate to pull two gold papers, one darker than the other. (You'll see there are red marks on the gold paper; that's from a previous project and I don't mind those little bits and pieces. If you are more of a perfectionist; I suggest cleaning your plate before you start, but I rarely do.) The lighter piece would be the background paper for my piece, the darker piece would be the background for the fire hydrant stamp. I wanted the gold to show through the stamp and I knew I would be fussy cutting the hydrant. That's the wonderful thing about foam stamps, they often have the lines you can see through and play with the color in the background. I used Versa Fine Clair Paradise to stamp the hydrant.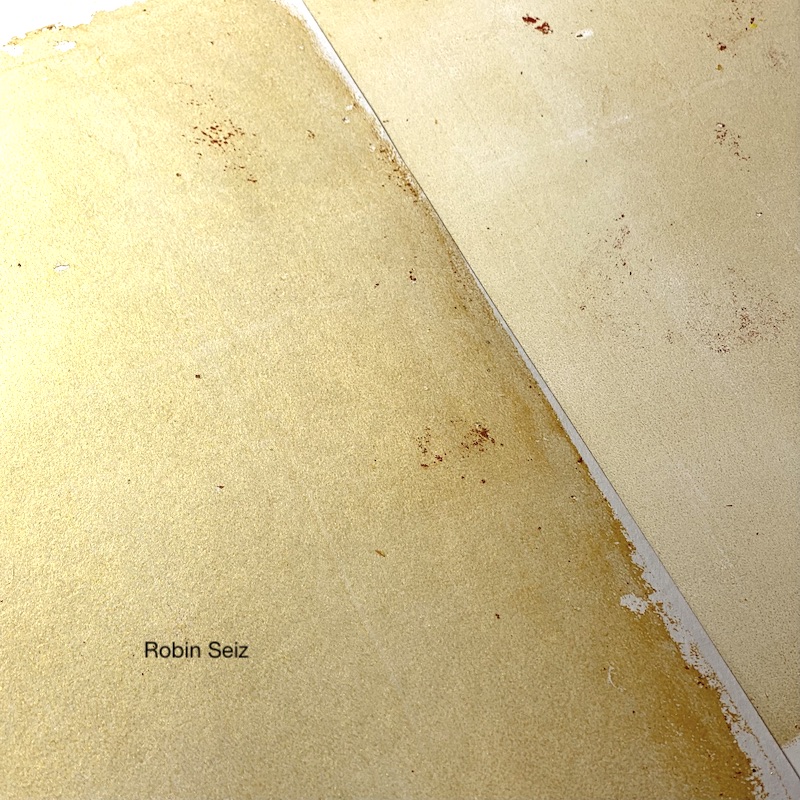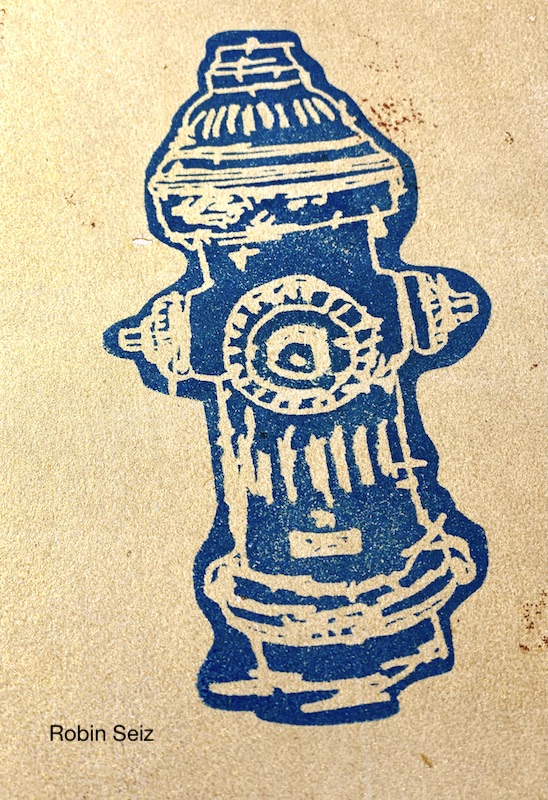 Next, I took a very small flat tipped brush and dipped it on the Versa Fine Clair Green Oasis and painted the "wreath" on the front of the fire hydrant. Once it was dry (and that's a super important step) I drew a ribbon with a red Posca paint pen. If you are like me and really don't have drawing skills, then I would suggest a few simple books to help you out. They come in super handy. I will list them in the supplies. Once the wreath was finished I wanted it to have the look of fresh fallen snow. I don't often use glitter because it's so bad for the environment, but sometimes, I just have to break it out! If you look closely at picture 4, you will see the "snow" both on the wreath and the hydrant. It's subtle, but it does show up.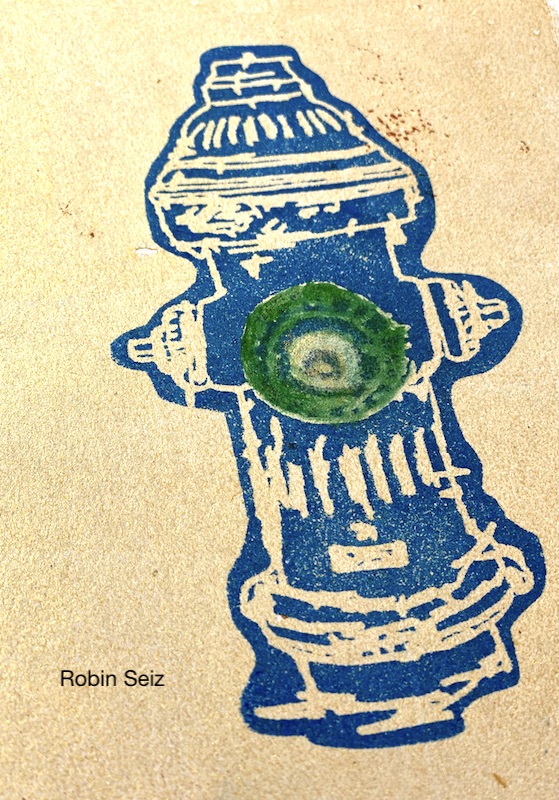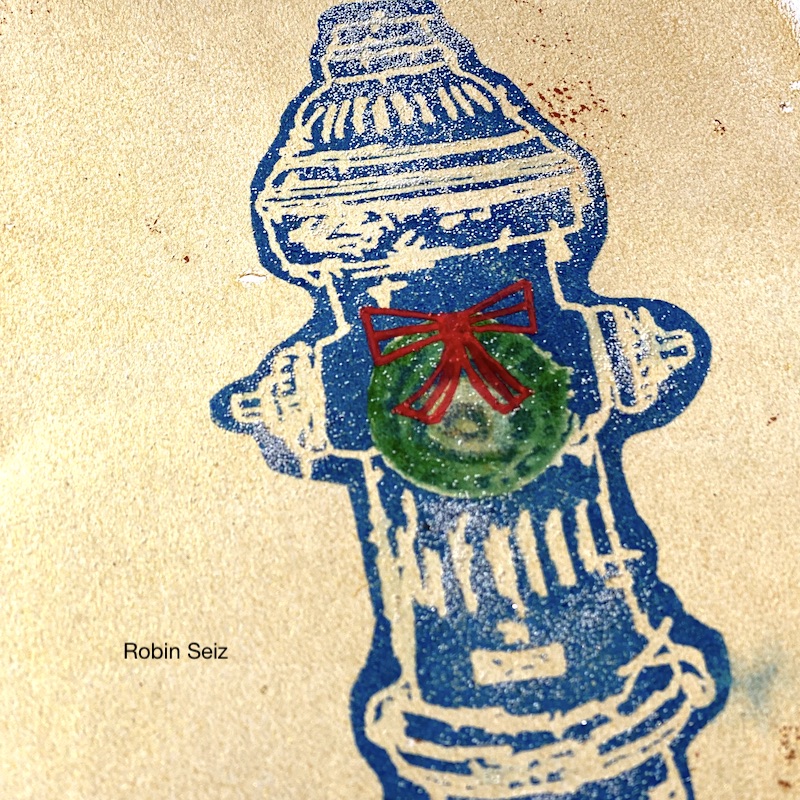 I moved to the lighter gold background paper for the next steps. 
I recently ordered Nathalie's Small Circle Jumble Set and hadn't yet used them. They were the perfect stamp for the hanging lights. I rarely use embossing powders, but I did so in this project. Embossing always feels like a "little something special" and gives a piece a lovely dimension. I then drew in some string for the lights with a micron pen; I did later go back over it with a little heavier line.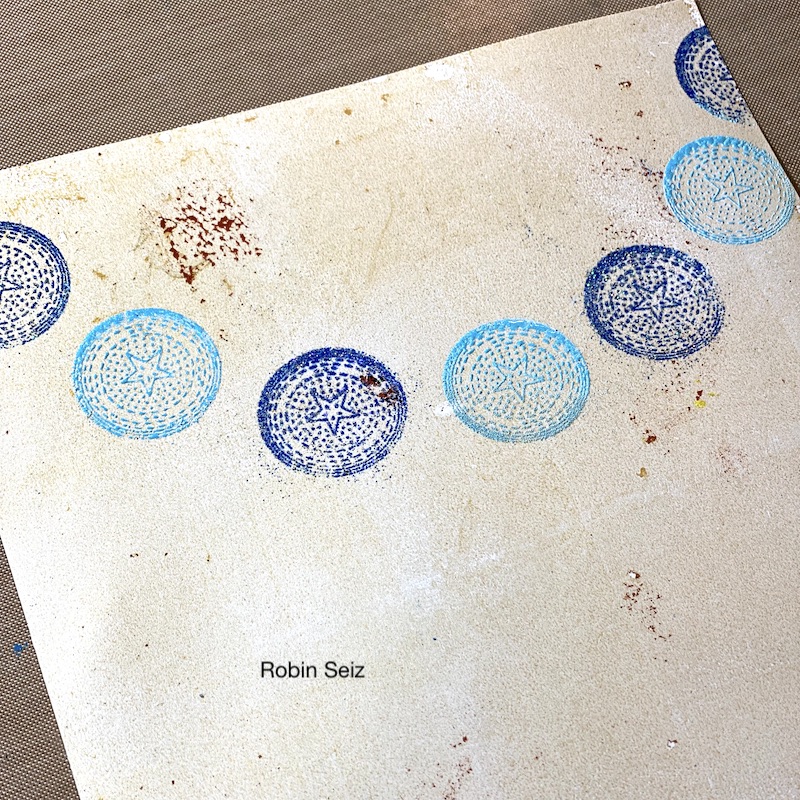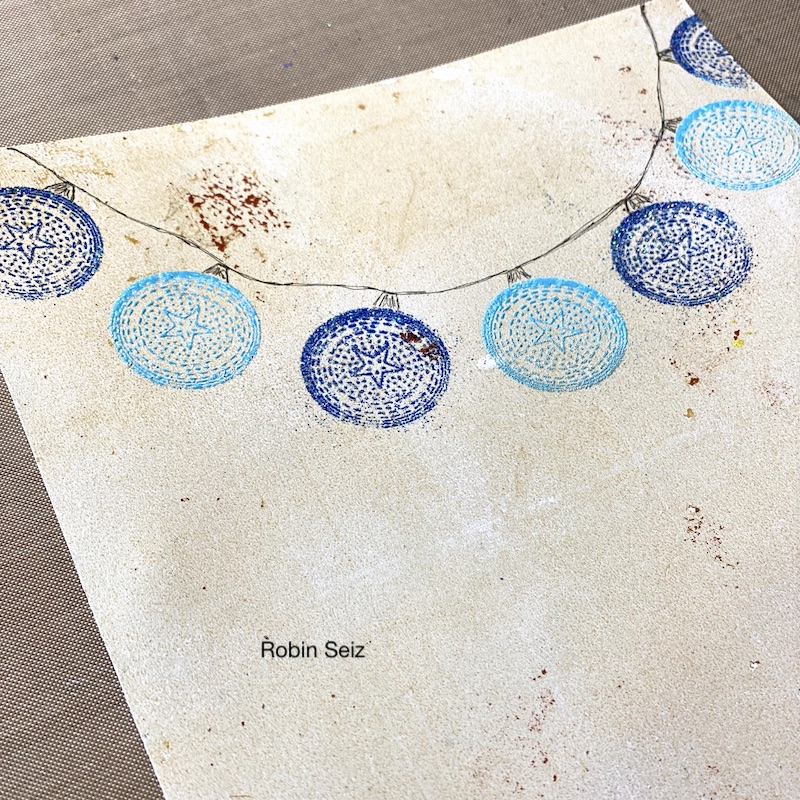 Next, I fussy cut the hydrant and auditioned where it would be placed on the paper. It's quite bold, so I needed something to counter balance it compositionally. Nathalie recently gifted her Creative Squad the new ATC Mixup stencil sheet and it has a wonderful star pattern on it. I thought this would be the perfect background to balance the hydrant. I used the stencil with gold acrylic paint. I worked more boldly in the upper left corner to balance the hydrant.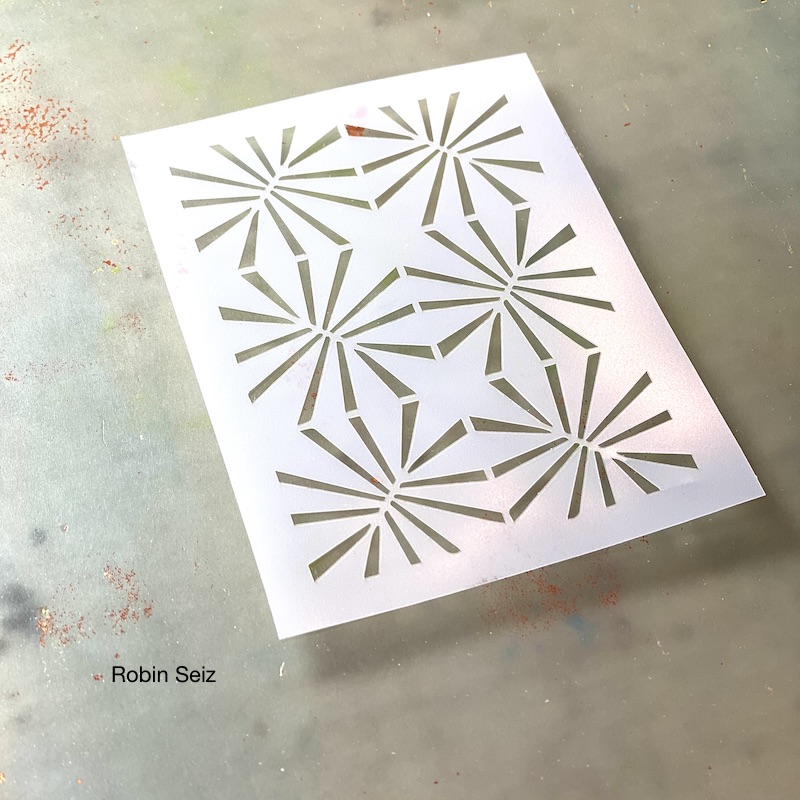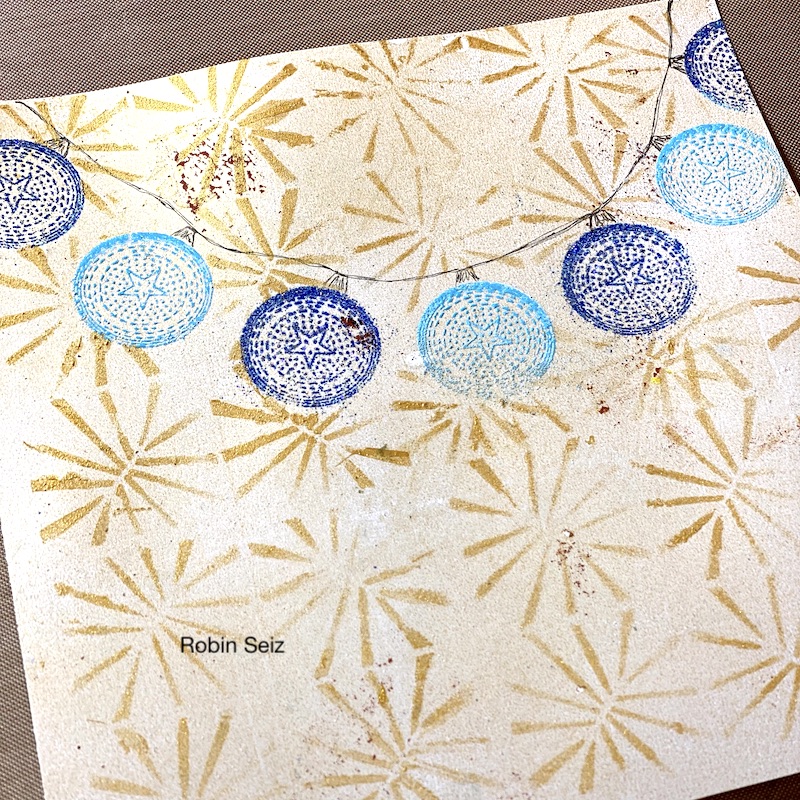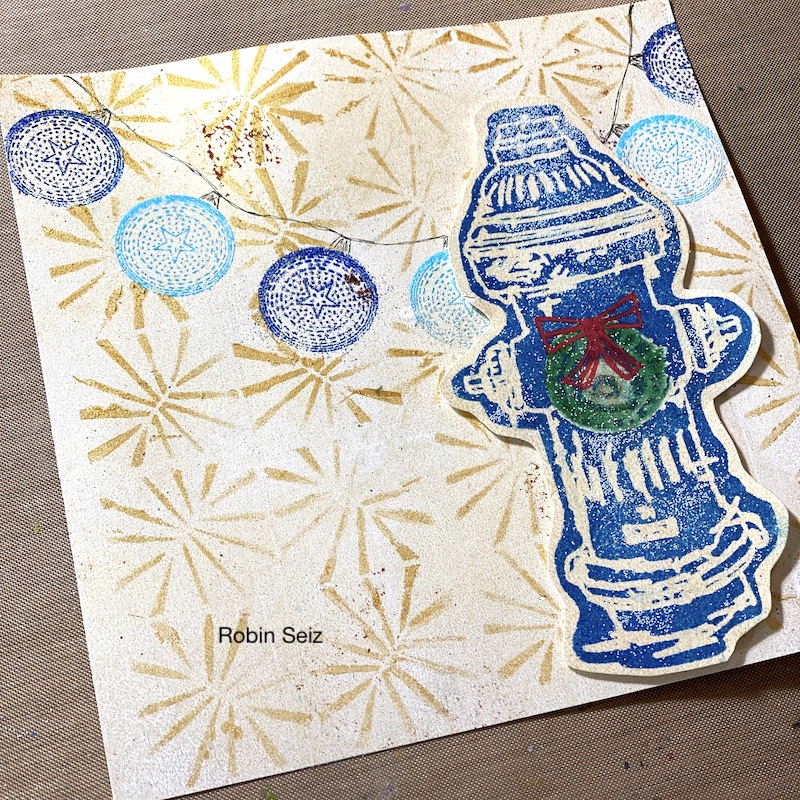 When I was finished with the background, I attached the hydrant with dimension tape. I think it adds so much to a piece when there is  dimension. I still felt like the piece needed a little more of "something" (some bling) I added glitter stars and the piece was finished. As I looked at it more, I thought that perhaps I should outline the hydrant in the Versa Fine Blue. This never works well for me, I seem to get it all over everything. If that works for you, it definitely adds even more dimension. I have included both pictures, ( 10 and 11) with and without. You see which you prefer. 
This piece could be a card (it's 6×6) or a add-on for your journal. It could even be framed and brought out during the holidays, which is what I might do.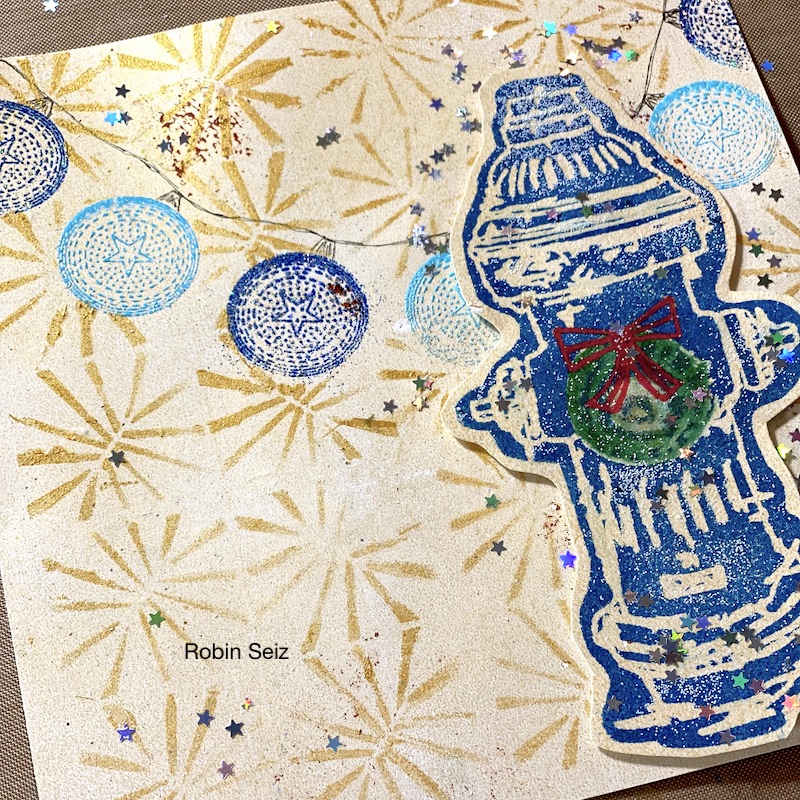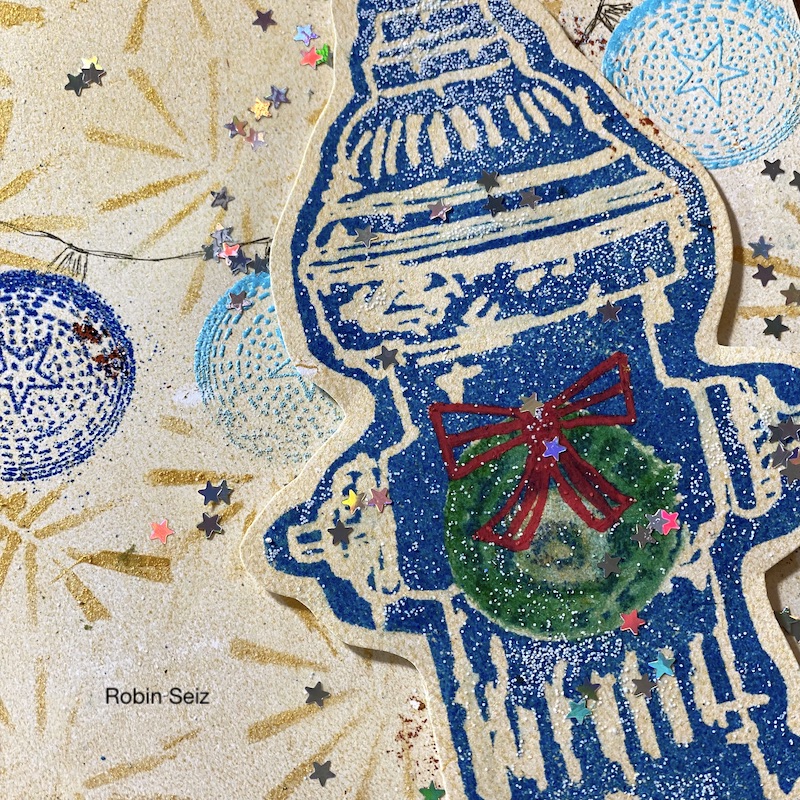 I wish you all a wonderful holiday. I hope it's filled with joy, love and perhaps even some creative time! See you in the New Year! Peace, Robin
---
Thank you Robin for such a lively composition – feels perfect for celebrating the holidays!
Give it a try: you can find all my Foam Stamps, Rubber Stamps and Stencils in my Online Shop and here are some of the supplies Robin used: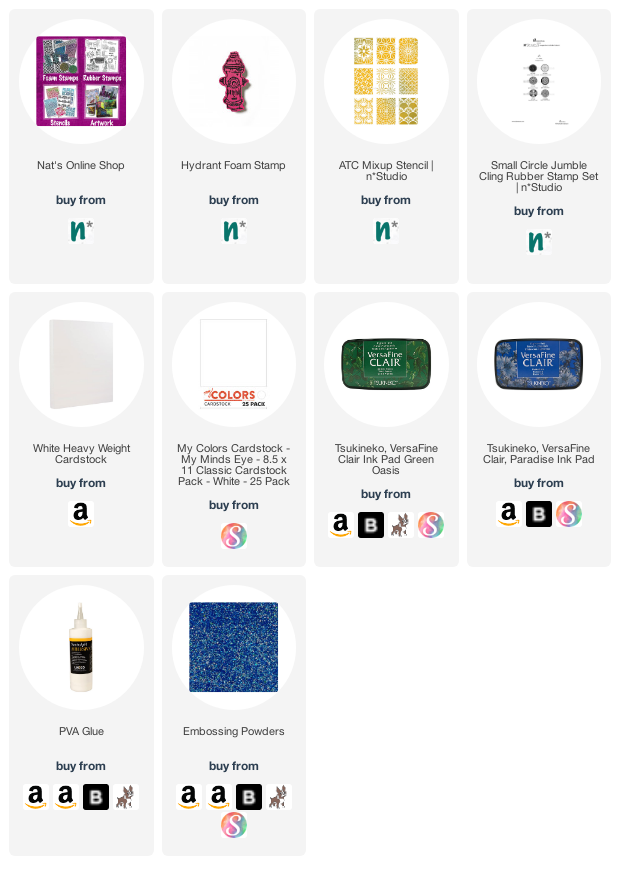 Looking for more inspiration from the Creative Squad? Follow them on Instagram here.