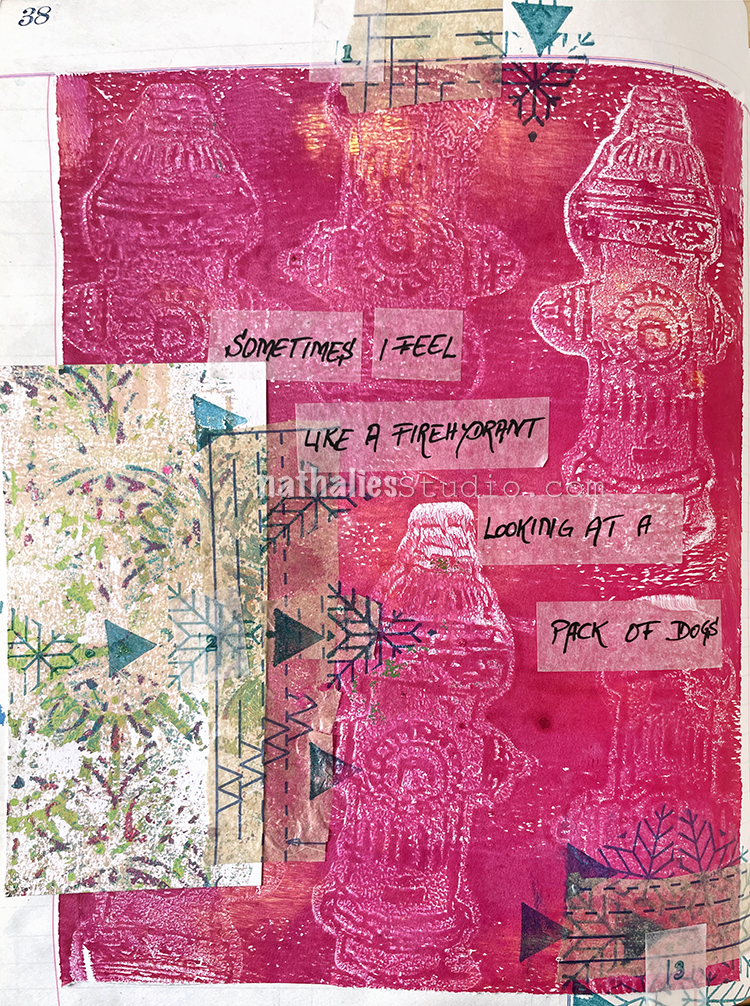 "Sometimes I feel like a fire hydrant looking at a pack of dogs."
As I was moving, packing and unpacking my studio, I swore to myself to use what I have which includes the huge stack of collage material in one of my letter press drawers. So here I am… sticking to my self made promise.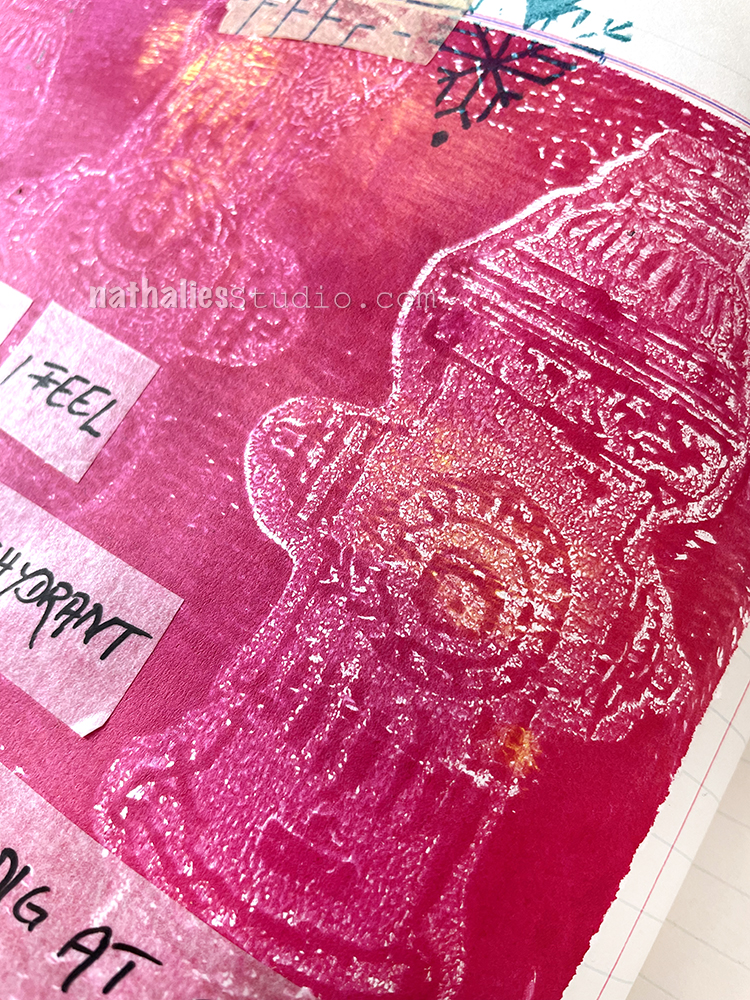 The background is from a gelli plate print – lifting off paint I had applied to it with my Hydrant foam stamp.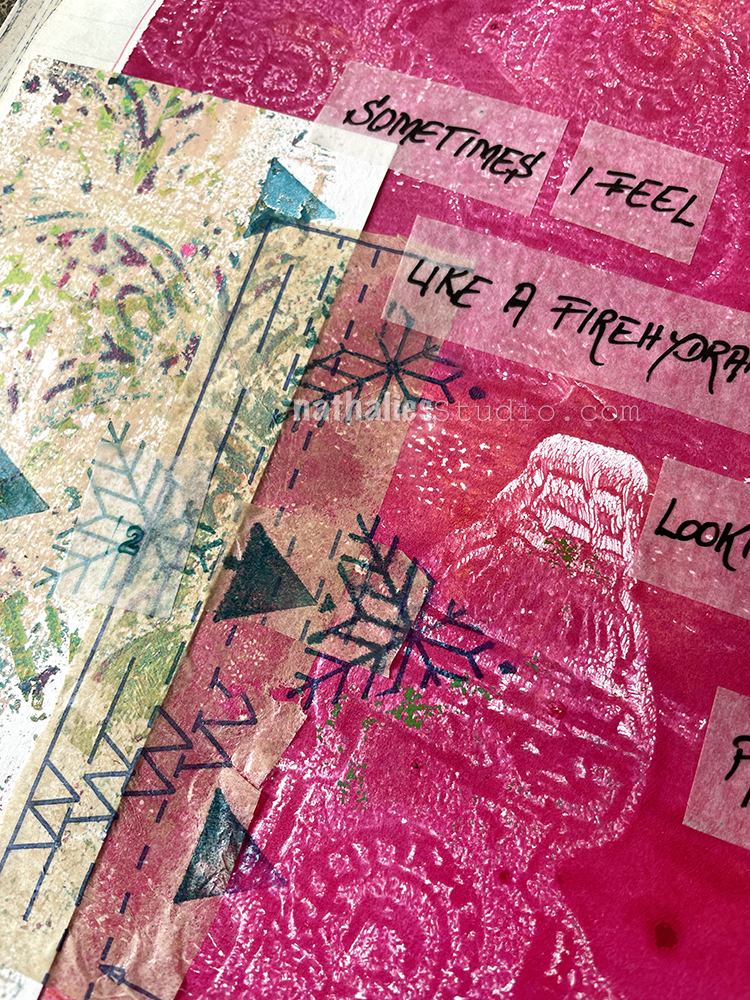 Next I added some collage paper I made in the Time Traveler workshop with Birgit and Marsha, one of the techniques I show in the workshop that resembles old peeled wallpaper. Then I added some sewing pattern paper and stamping with my Triangle Love rubber stamp set.
As for the journaling, that is a reflection on a recent phase… Happy to say the fire hydrant made it and is not drowning ;)
Here are some of the supplies I used: