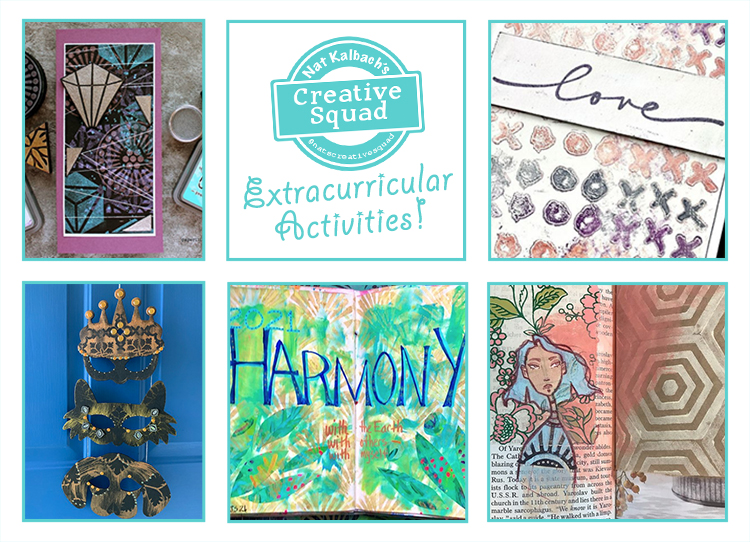 Hello from my Creative Squad! Today we have a special roundup of Creative Squad Extracurricular Activities that I'd like to highlight for you. My Squad is awesome as you know – so much talent and creativity, and on top of all that they are just really, really good peeps :) And they often post extra stuff they are working on on their social media and It stops me in my tracks because it just shows how much they all love what they do. They can't stop creating lovely things!
Let's have a looksie at some of the projects that caught my eye.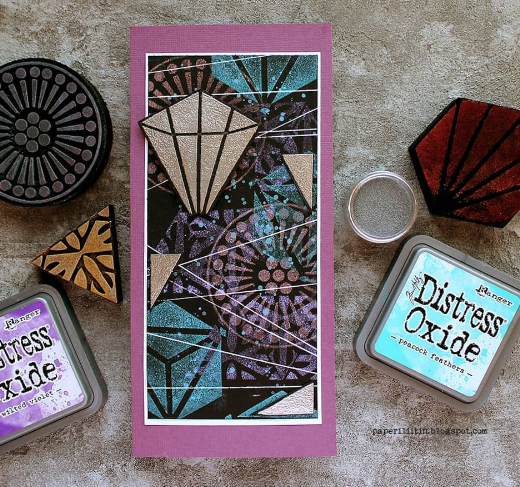 Riikka Kovasin posted this beauty and I love the magical layering she creates on the dark background with my Grove Street, Triple Play, and Mini Hex Set foam stamps. It looks very space age and cosmic – sooooo cool!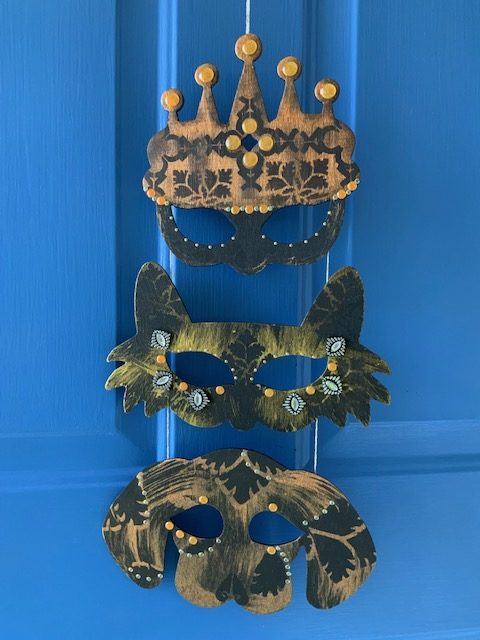 What did you do with your leftover Halloween masks? Judi Kauffman connected her trio of Masquerade masks from last month's project into this nifty hanging decoration that she can bring out for Mardi Gras too!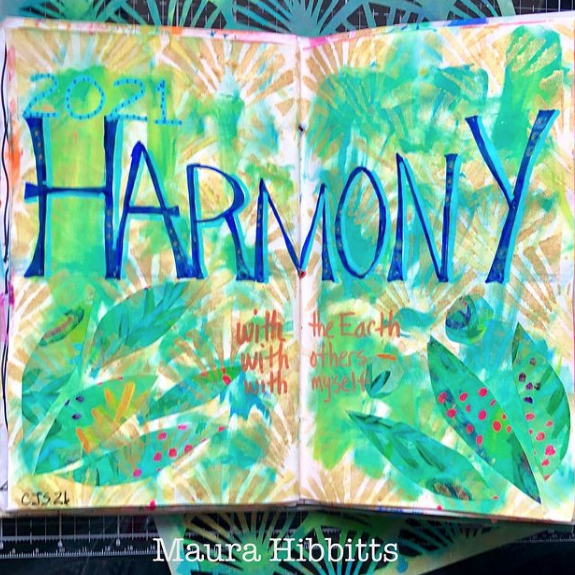 At the start of this year while Maura Hibbitts was playing along with Creative JumpStart 2021, she created this art journal page with her word for the year, Harmony. Love the botanical background she created using my Art Deco Wallpaper stencil and leaf motifs, a reminder to live in harmony with the Earth, others, and herself :)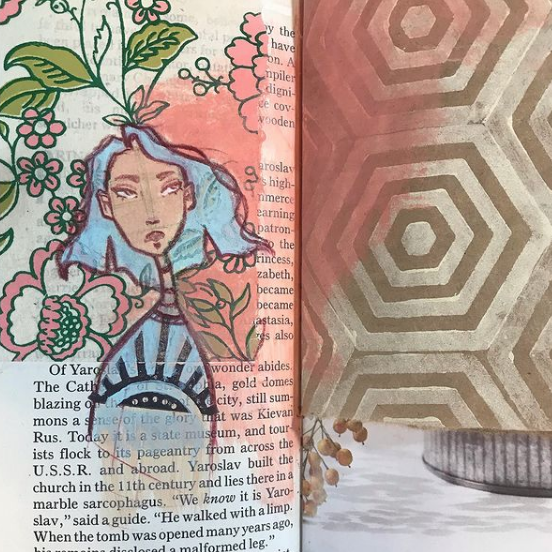 Jordan Hill posted this art journal page featuring collage elements, one of her distinctive character drawings, my Space Oddity foam stamp, and a beautiful peachy color to tie everything together. The mix of floral with geometric is really interesting in this spread!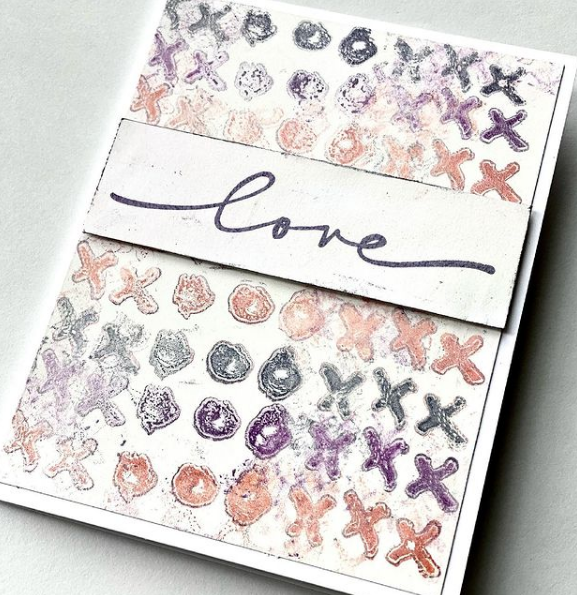 Let's end with some love and this card from Robin Seiz. I think the muted colors and bit of grunge make this a pretty sophisticated design. She is using a gelli plate and my Love Knots rubber stamp to get her message across.
I hope you enjoyed this roundup of Creative Squad Extracurricular Activities! Please follow our team (their links are above) and also be sure to follow Nat's Creative Squad on Instagram for weekly content from this stellar group of artists!
Here are the supplies they used: