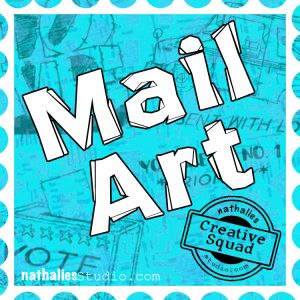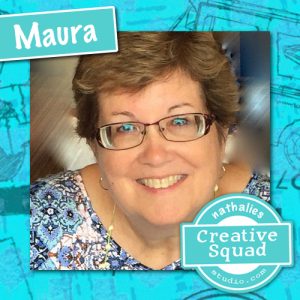 Hello from my Creative Squad! Today is Election Day and we have a wonderful Mail Art project from Maura Hibbitts using my #keepyouposted rubber stamp set and some of my stencils. Our new theme this month is: Mail Art – During these times of social distancing, old fashioned mail is a fun way to keep in touch and lift someone's spirits. Create some mail art, and then actually send it off! Address it, put a stamp on it, and put it in the mailbox. You will make someone's day :)
---
Today is a momentous day in the United States, it's Election Day, so be sure to get out there and vote and make your voice heard! This year I voted by mail for the first time, and I have every confidence my ballot was carried by the USPS to the Election Board in a timely manner. After all, I feel like I have the best postmen and women! We share stories, tips, garden produce, treats and friendship. My best tips for you today is to get to know your postal carrier and use your local post office!
WIth our focus being mail art this month and working with Nat's awesome new stamp set #keepyouposted, of course I had to make a card and envelope! I started by stamping the images on the envelope and the watercolor sheet with black archival ink. I like to use a stamp platform to help me get the perfect image.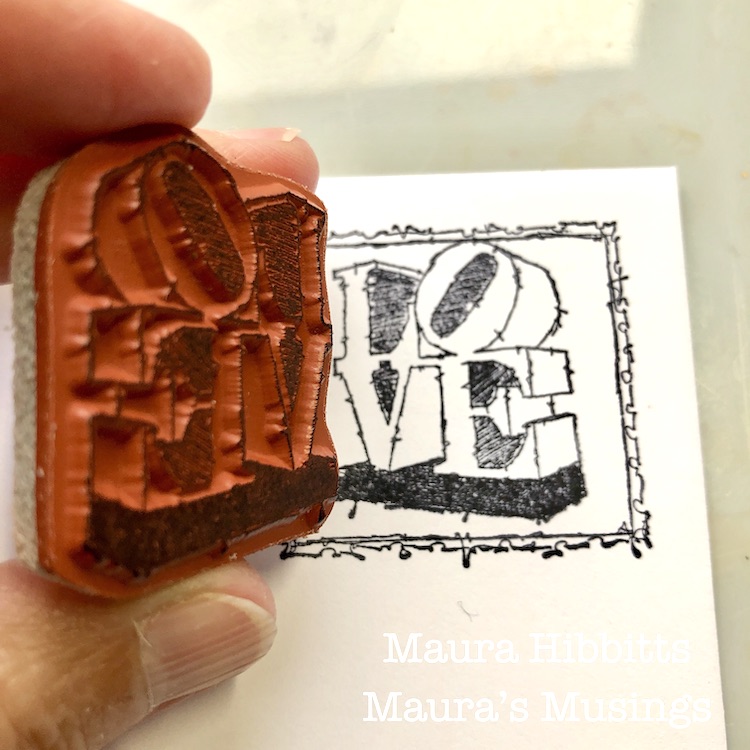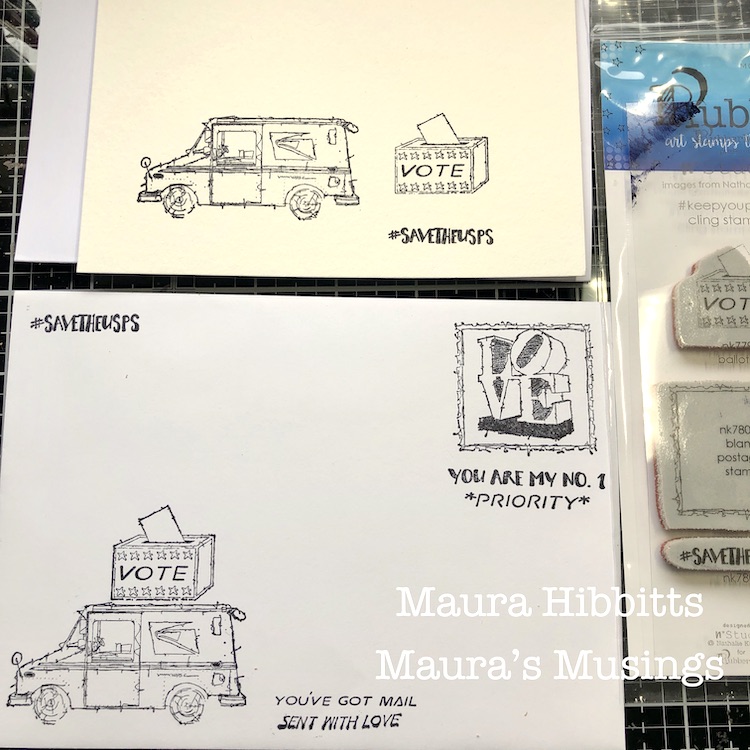 Next, I wanted images to represent the weather, since the mail comes no matter what it's like outside. For the sun, I am using the Batik stencil and Diarylide yellow paint. I like to use a cosmetic sponge with just a bit of paint to stencil with. I added the design to both the card and envelope.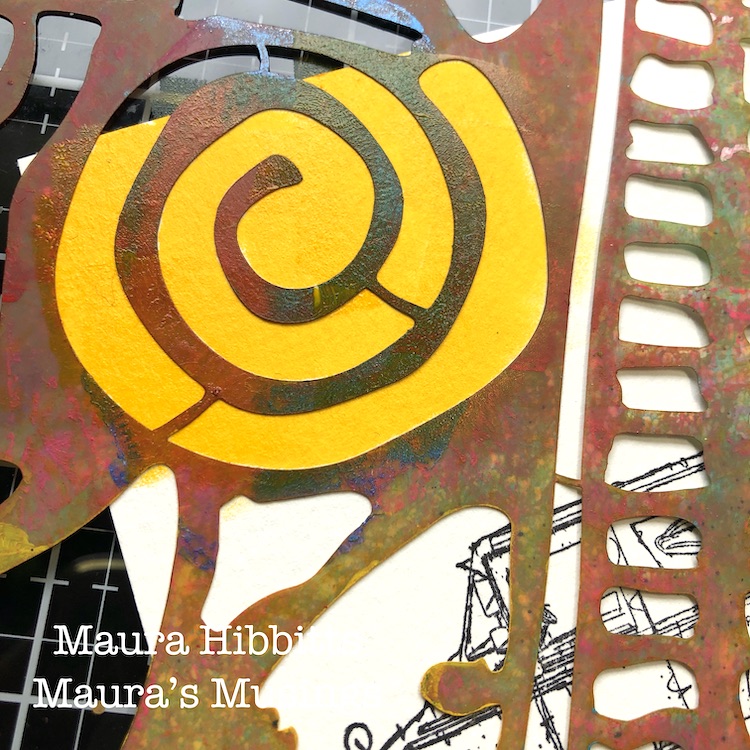 To create rain, I used a bit of the Signals stencil and a blend of Cobalt Teal Hue with Titanium White paint.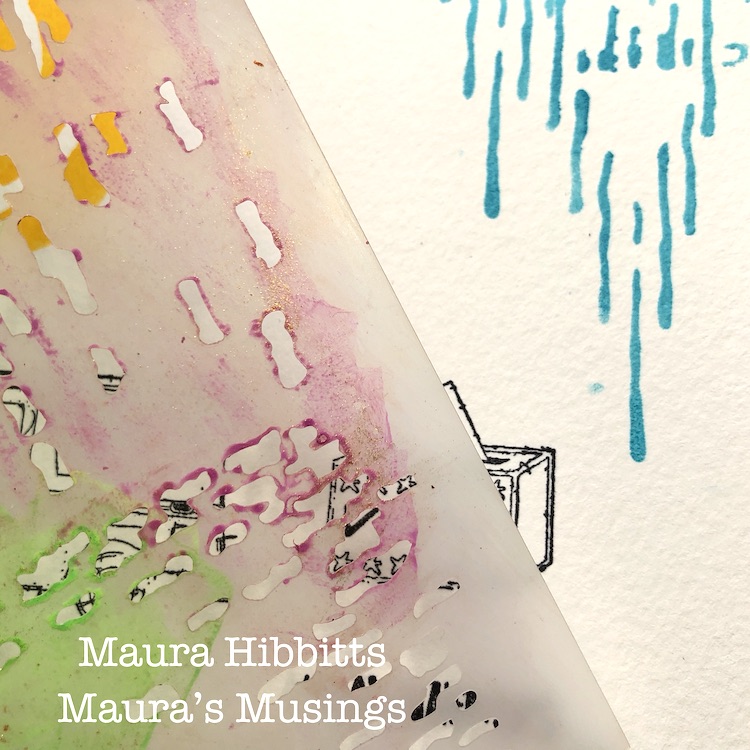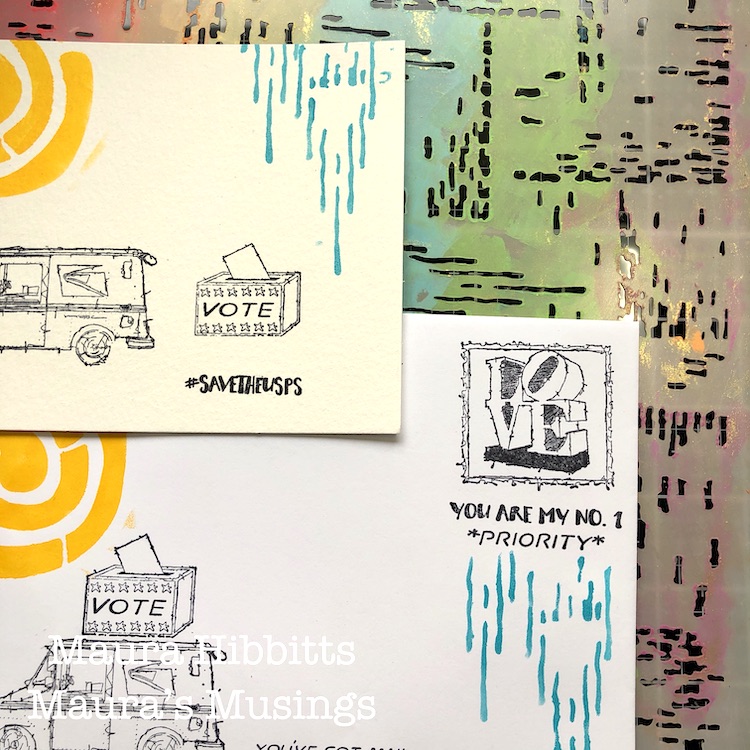 Next comes snow, where I used the Park Blvd 4×4 stencil with a mix of Dioxazine Purple, Cobalt Teal Hue and TItanium White paints. Again, use a cosmetic sponge to dab the paint into the stencil.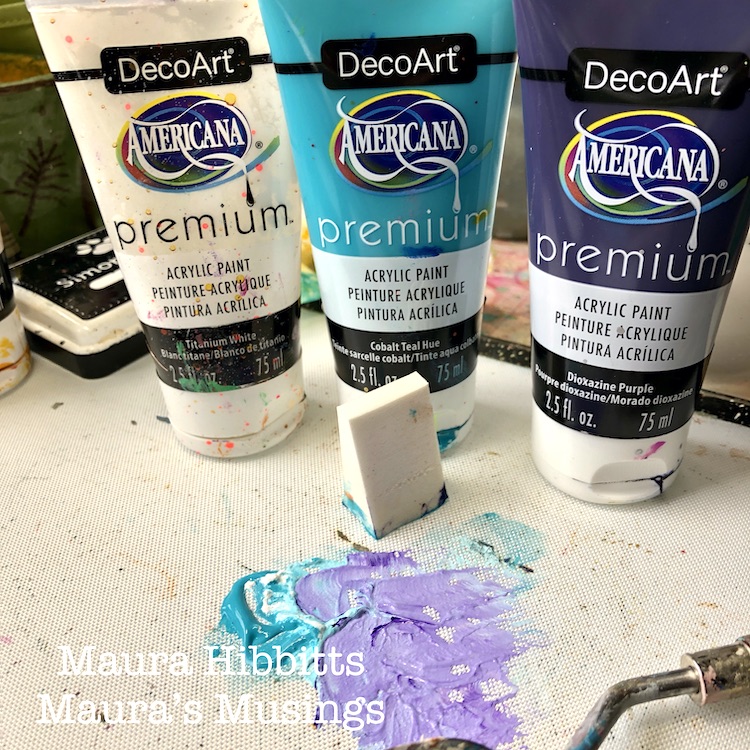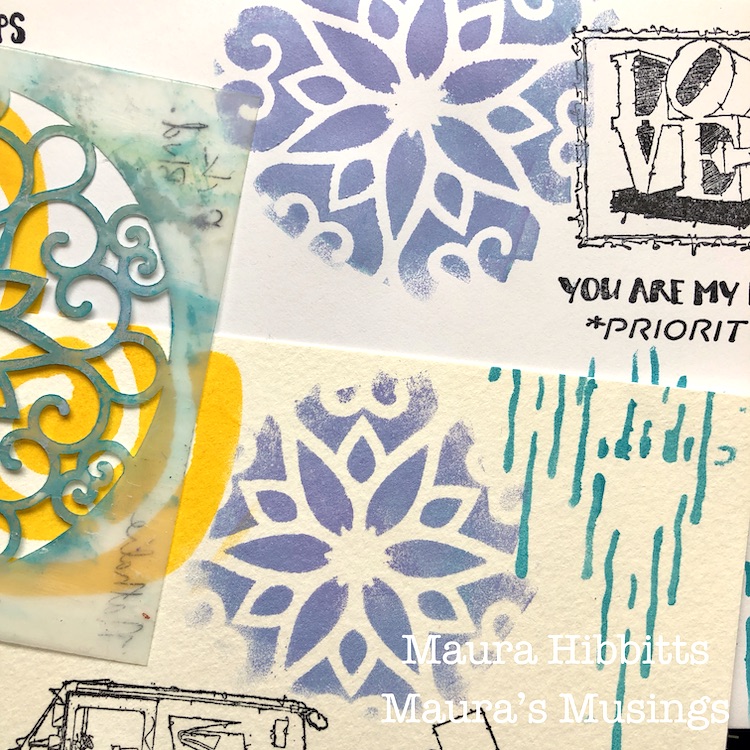 Where I live, we often get "black ice" in the winter, so I had to add that weather element in also with the Tokyo stencil. I added just a bit of Carbon Black paint into my previous mixture.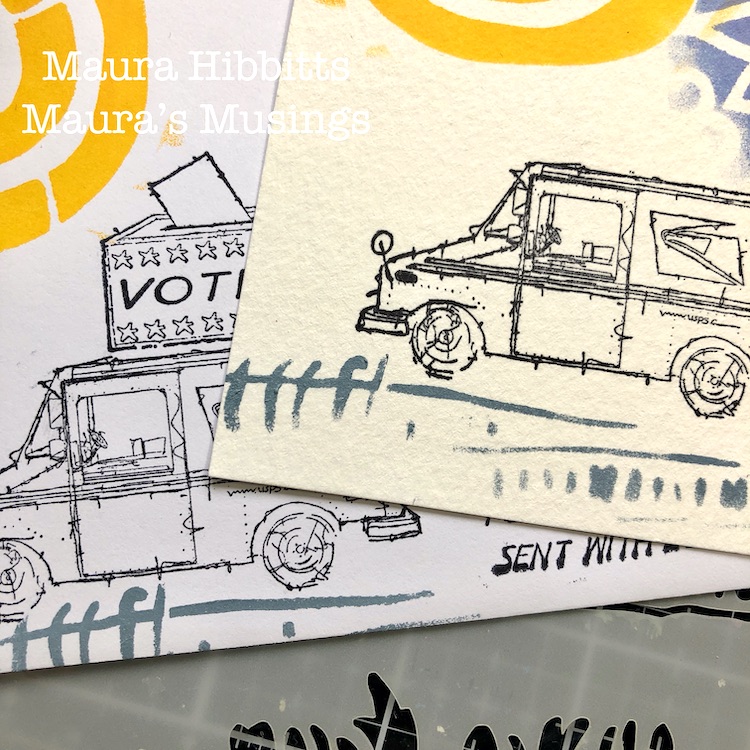 Add in some color details with Tombow markers and a water brush onto the card portion next.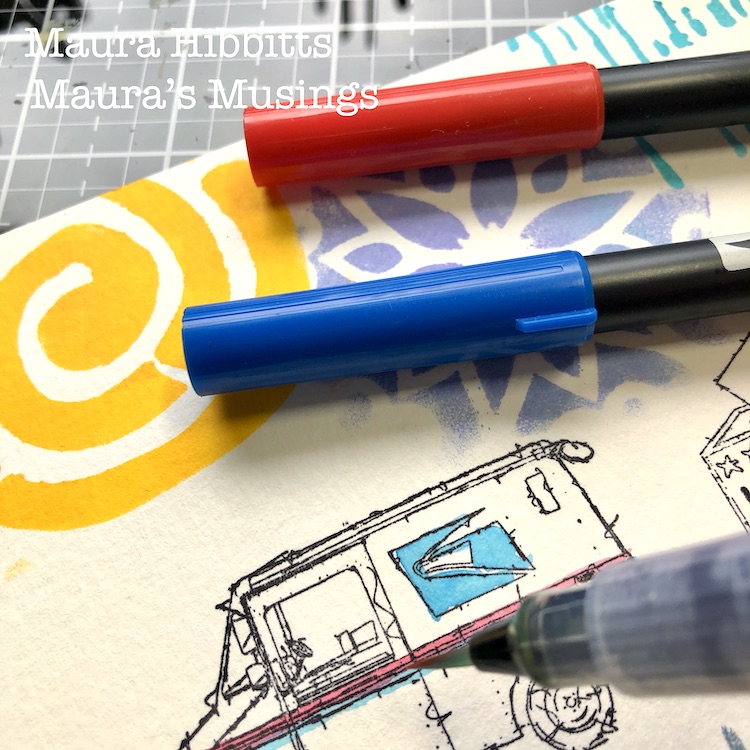 Blend in some watercolor around the images on the card with Shadow Violet and Hansa Yellow Medium. These will represent stormy and sunny weather. Let dry and edge with the black ink. (I made some little dot cards for a class I taught, and it came in handy for this project. If you don't want to carry all of your watercolors with you, why not try this?)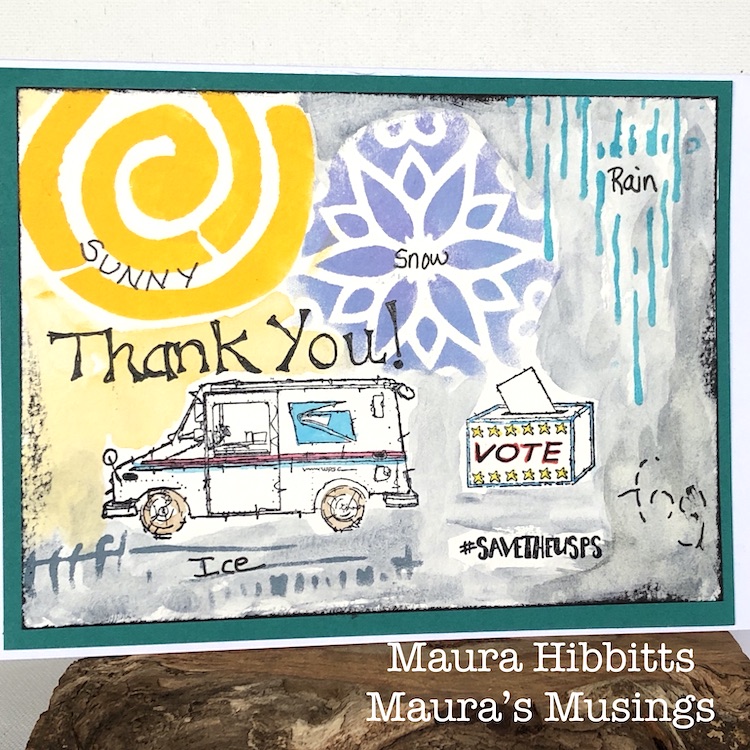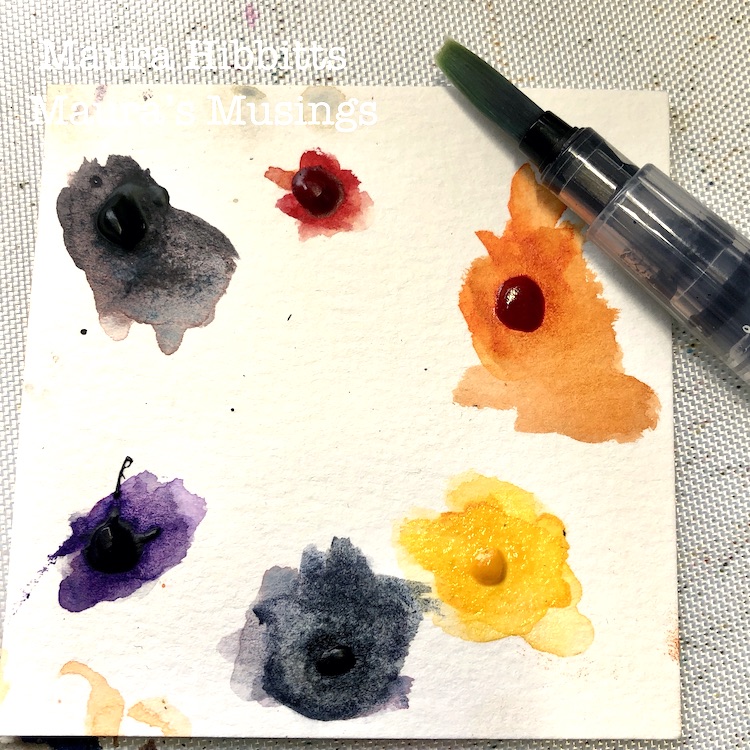 Since the envelope could get wet in mailing, I chose to color my images with colored pencils instead of the watercolors.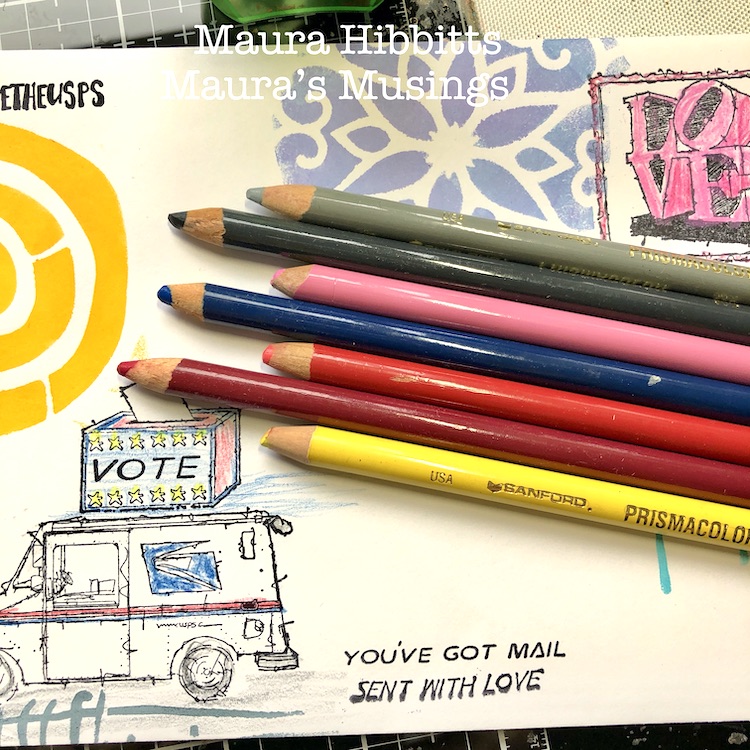 Once the card background was dry, I wrote on some weather terms like sunny, snow, rain, fog, and ice. I also hand lettered Thank You! and mounted it on Teal cardstock, then onto the card base. I am planning to mail this to my local post office and carriers in thanks for all they do.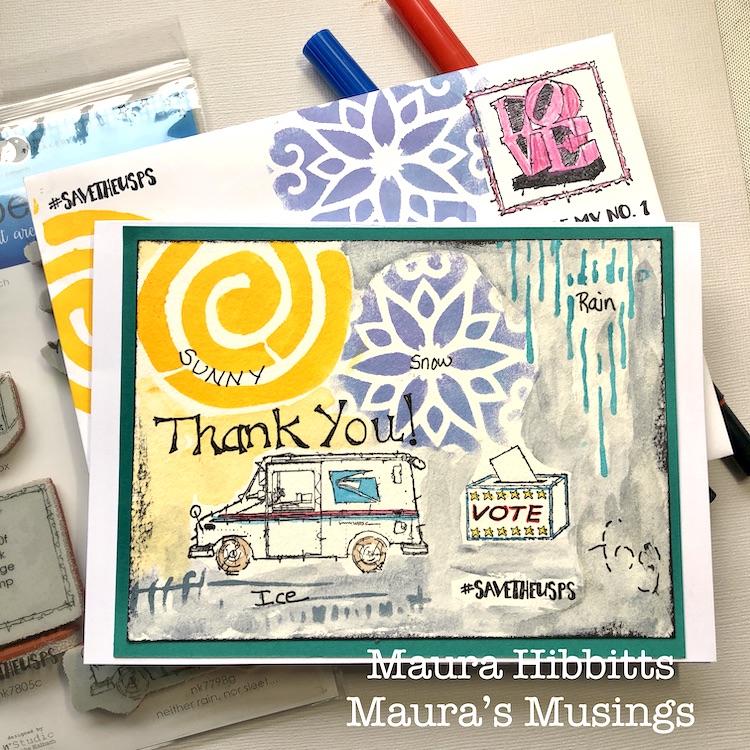 I am so thankful for my postal carriers and local Post Office! When I think about how many letters and packages they have delivered to my family alone over the years, it truly is amazing. Good news…and bad, have come through the mail, memories, gifts, and so much more. I appreciate their dedication to get it to me, no matter the weather. Today, November 3 is such an important day here in the U.S., and this year especially, the Post Office is playing a critical role in voting in the midst of a pandemic. I wish you all the best, and get out there and vote! – Maura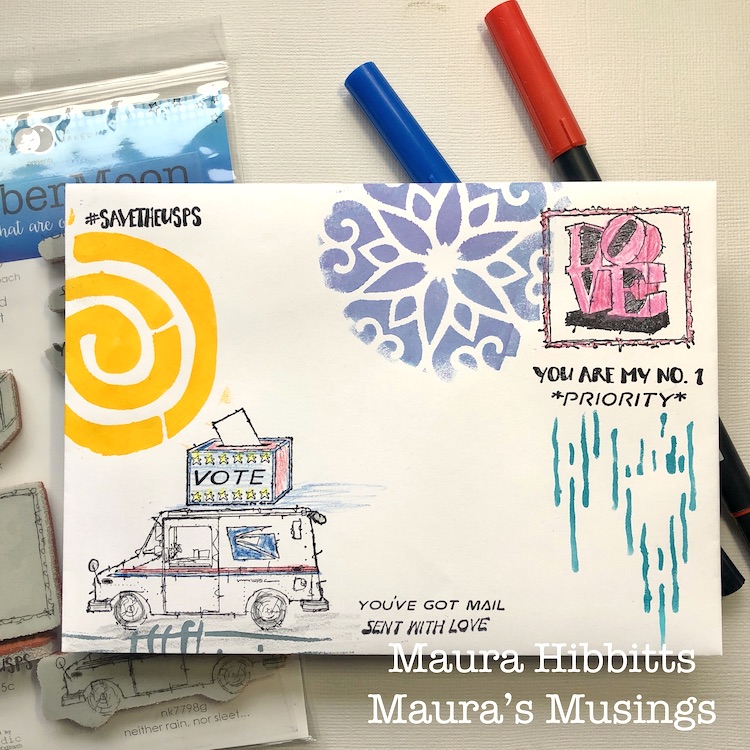 Thank YOU Maura! Love how you got creative in representing the weather and absolutely adore your message here too :)
Give it a try: you can find all my Rubber Stamps and Stencils in my Online Shop and here are some of the other supplies Maura used:

Feel inspired? Working on something yourself that you'd like to share? I love to see how you interpret our monthly themes. Email me how you used my stencils and stamps with the theme and email me an image – I would love to share your projects in my next "n*Spiration From Around the Globe".