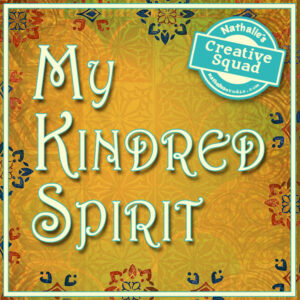 Hello from my Creative Squad! Today we have a post from Judi Kauffman who is sharing a bunch of sweet bunny cards using my Embroidery and Cardboard rubber stamps and our theme: My Kindred Spirit – Animals are often symbols of qualities that we humans identify with, so let's take some inspiration from them this month. Do you have an animal whose characteristics you identify with? Maybe it changes depending on your mood or what life throws. Who is your Kindred Spirit in the animal kingdom today?
---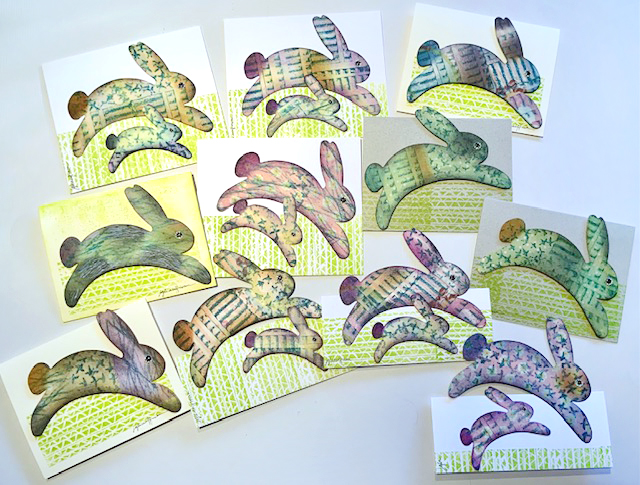 A Bunch of Bunnies by Judi Kauffman
I love this month's Creative Squad theme. We were asked to choose the animal whose spirit we most identify with and then use exclusively Nathalie's stamps to create a project. It was easy to choose the animal: I'm a dog, a poodle, to be precise. I've got curly hair, I'm obedient and I enjoy a nice meal served in a bowl; I'm fairly high maintenance. But when it came time to do a project it just wouldn't work so I had to go to my second-favorite animal – the rabbit!
I'm not at all like a rabbit, other than being spooked by sudden, loud noises. I'm not fast on my feet, I don't like raw veggies and I'm way too neat and private to live in an underground warren with a bunch of relatives… But I do LOVE how rabbits always seem busy, how they seem to find joy in jelly beans and Easter baskets filled with colorful eggs. And when my friends need a listener, I'm as ready as any rabbit has ever been – tuned-in and all ears. Maybe I am part-bunny after all.
My project is a Bunch of Bunny Cards, perfect for Spring and Easter, and the ones with a pair of rabbits would even work well for Mother's or Father's Day. The Embroidery and Cardboard mixed media stamps I picked will totally transform your leftover scrapbook paper. I hope you'll join me!
Instructions: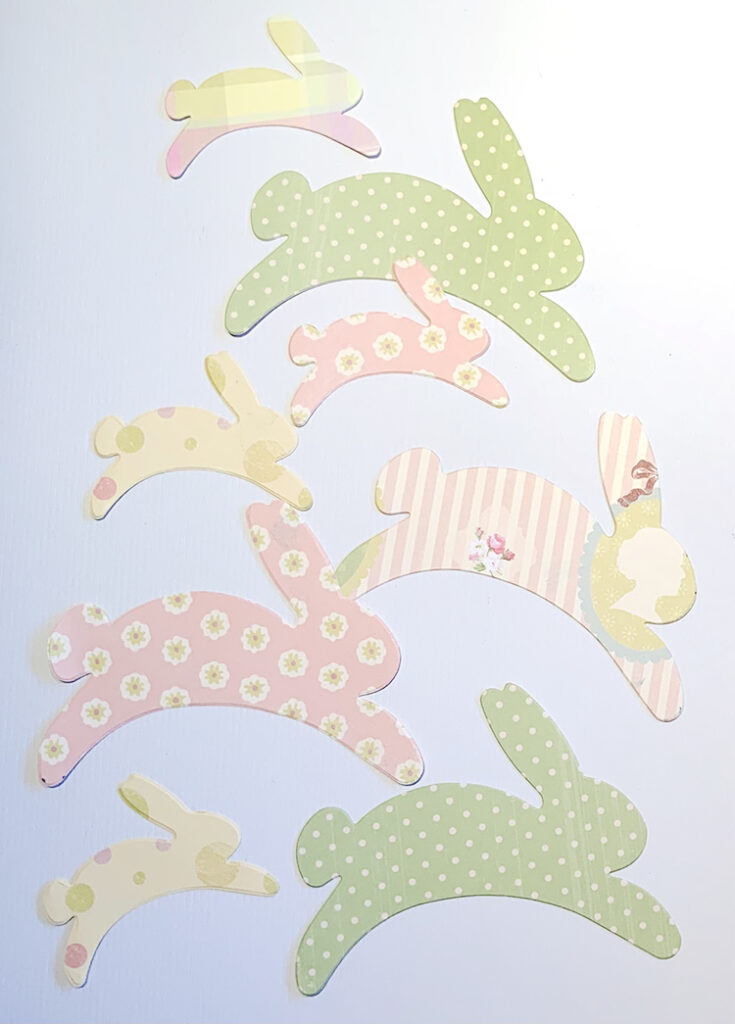 1. From spring-palette/pastel scrapbook papers die-cut, hand-cut, or machine-cut a bunch of simple bunny silhouettes in at least two sizes.
2. Using Dark Teal ink and Mixed Media stamps from Nathalie Kalbach's "Cardboard" and "Embroidery" series/sets, cover the bunnies with random or planned patterns.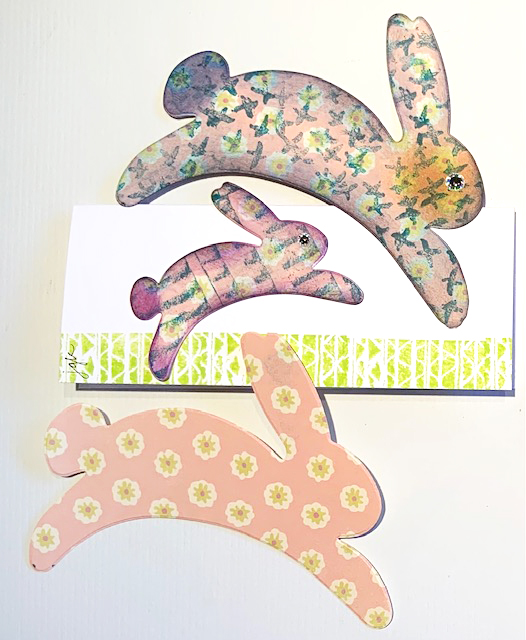 3. Using Purple, Dark Teal or Orange ink, or a combination thereof, smudge color onto the bunnies and the edges of the shapes. Make sure to darken the tail. Then add just a tad of Black ink at the edges only.
4. Add a round sticker for each bunny's eye, or draw one! Use a white gel pen to add details to the fur if desired.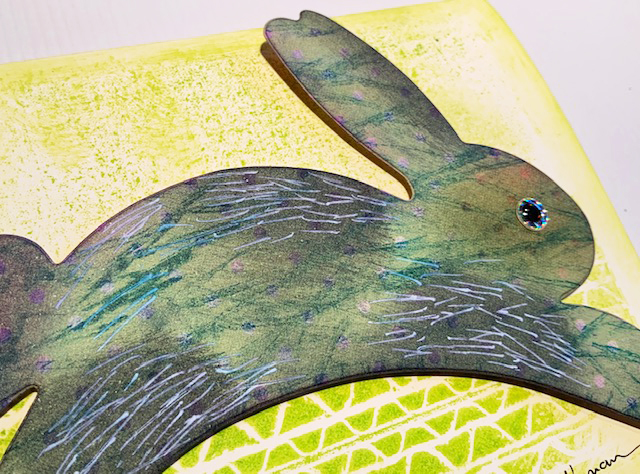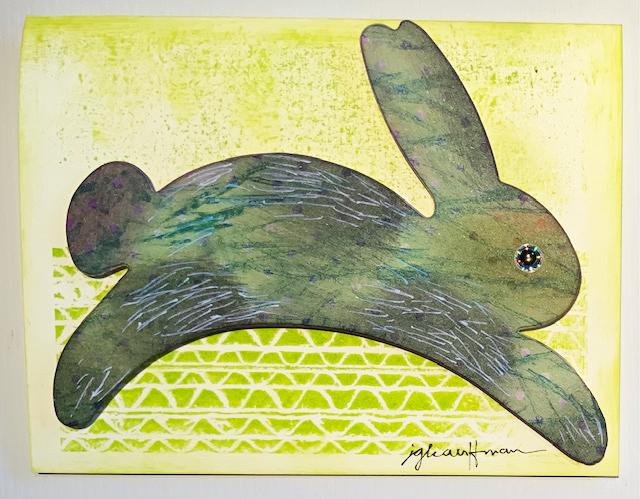 5. For the illusion of grass on all cards use Citrus Green ink to stamp Mixed Media "Tread" across the bottom portion of folded card bases. Adhere one or two bunnies to each card using double-sided adhesive tape and/or foam squares for added dimension. Refer to photos. (Be sure to sign your creations!)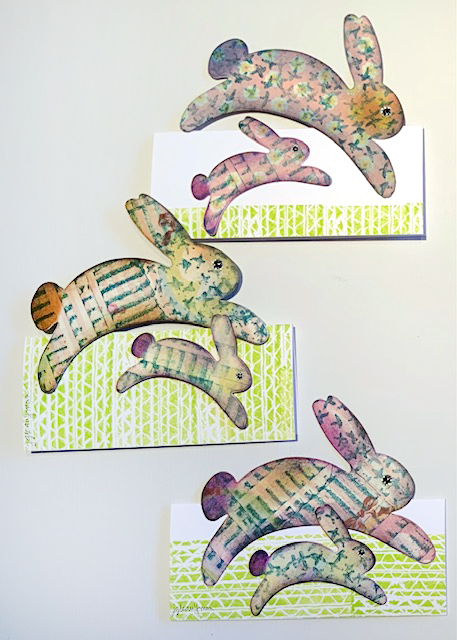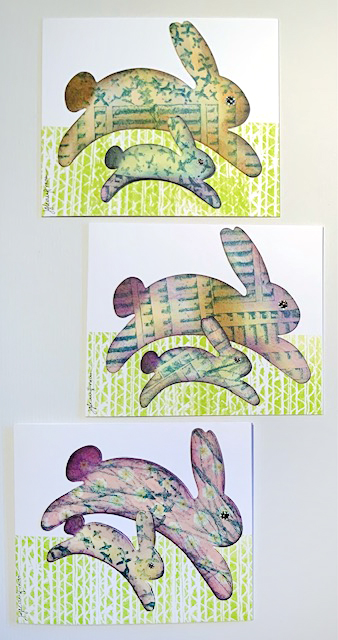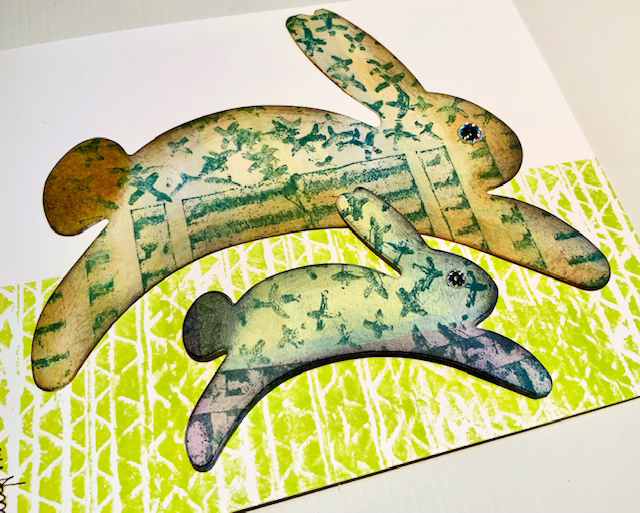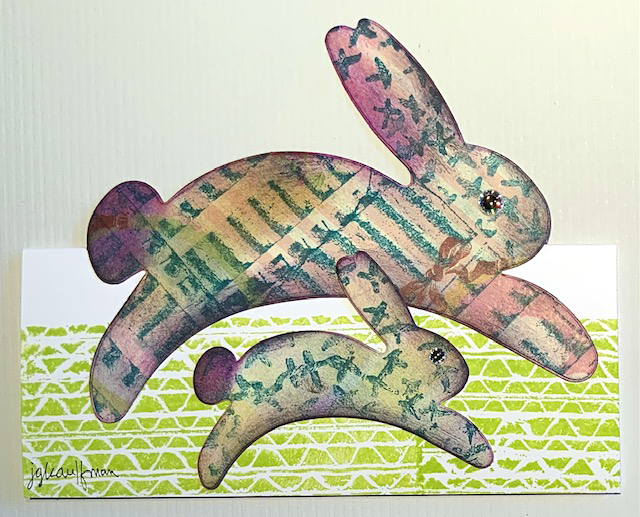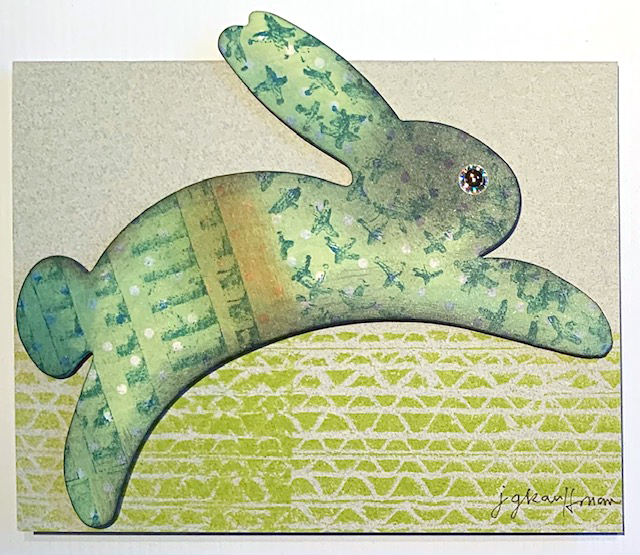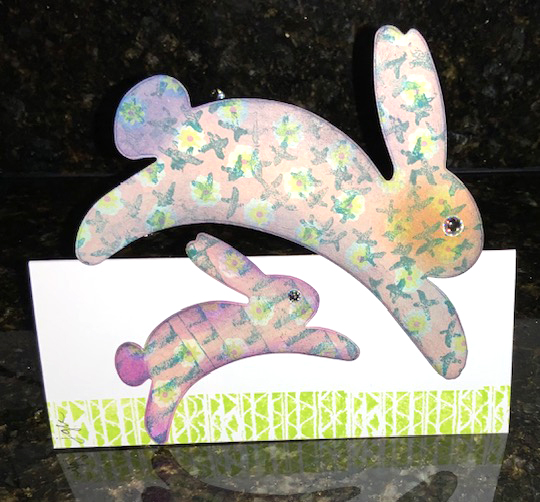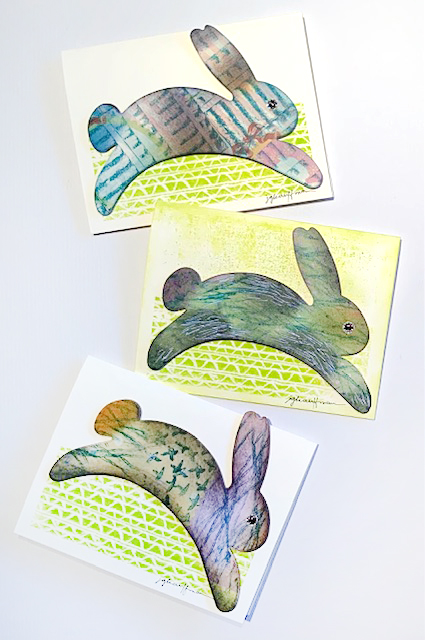 ---
Thank you Judi for sharing all these sweet bunnies with us – love the variety you created with just a few stamps and lovely spring colors!
Give it a try: you can find all my Rubber Stamps in my Online Shop and here are some of the supplies Judi used:

Looking for more projects? Follow the Creative Squad on Instagram here.